Gluten-Free Restaurants in Milwaukee and Madison + a recap of our babymoon adventures.

Not too long after Jeremy and I found out we were expecting our little babe, we knew we wanted to get a trip on the calendar in celebration of our last getaway before becoming parents <– AKA a "babymoon," but apparently anyone older than our generation does not know what that is!
We ended up deciding on visiting Milwaukee and Madison, Wisconsin on Memorial Day weekend since it would mean I would only need to take one day of vacation time, and we all know how precious that time is when saving up for maternity leave!  This put me at about 33 1/2 weeks pregnant.  Which, I'm not going to lie, made me slightly nervous, but I was sure to research hospitals in the two areas prior to our trip.  Lucky for us, we did not need to use them!
Of course, being a foodie and all, I didn't just research hospitals.  I also spent plenty of time on Yelp locating the best gluten-free restaurants in Milwaukee and Madison.  Let's do a little recap of our eats and adventures in Wisconsin so that I can remember this trip forever.
Gluten-Free Restaurants in Milwaukee and Madison (Our Babymoon)
Our babymoon trip officially started on the Saturday of Memorial Day.  Since I knew I would want to stop frequently on the drive, we set up a lunch stop part way through in Rockford, Illinois.  Hitting on my love and need for gluten-free food + Jeremy's love for breweries, we decided on Prairie Street Brewing Company.  Any restaurant that marks GF items on their menu is a winner in my book!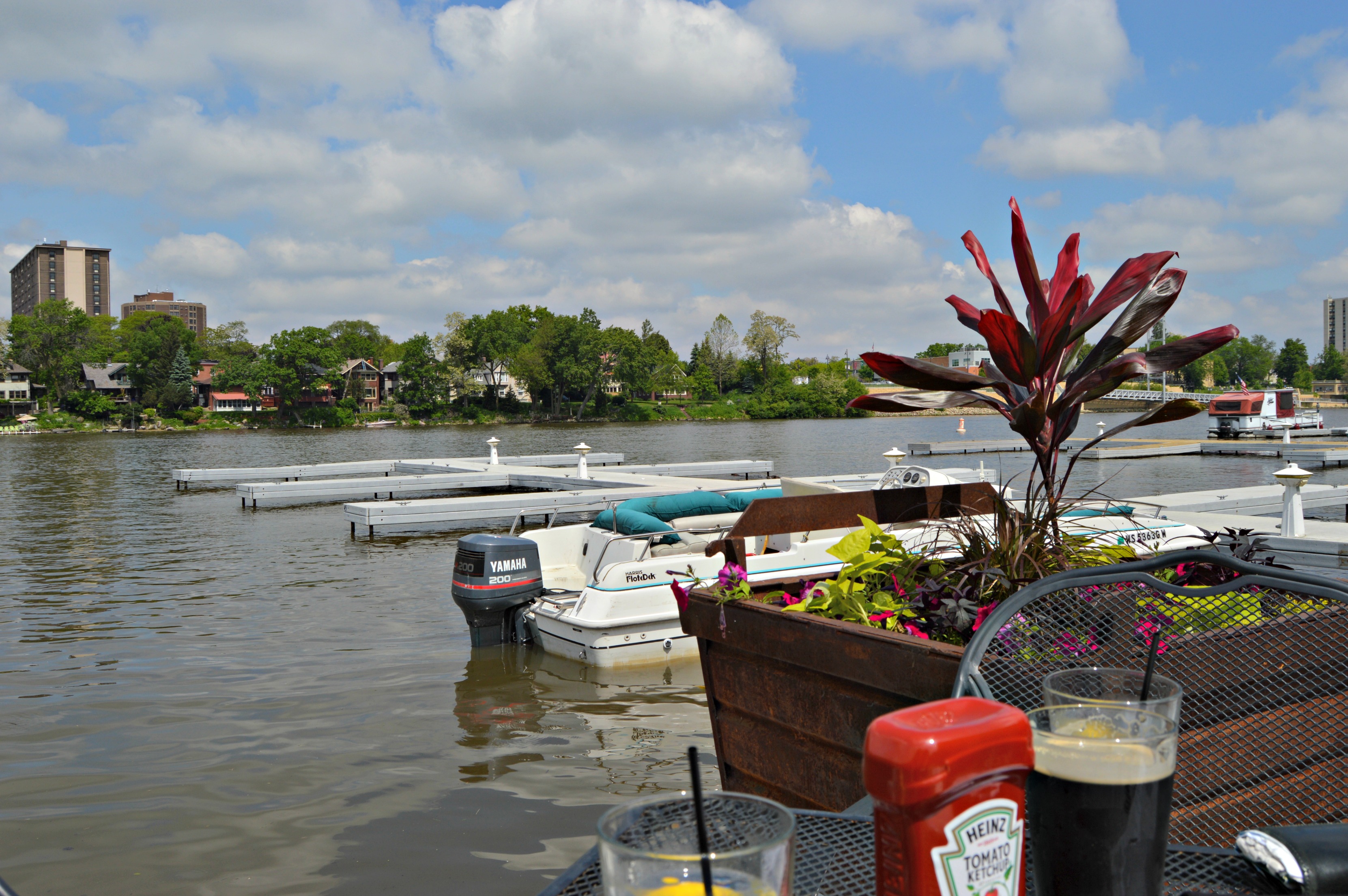 We knew our trip was off to a great start when we were seated on the deck next to the water in beautiful 70-some degree weather.  It was perfection.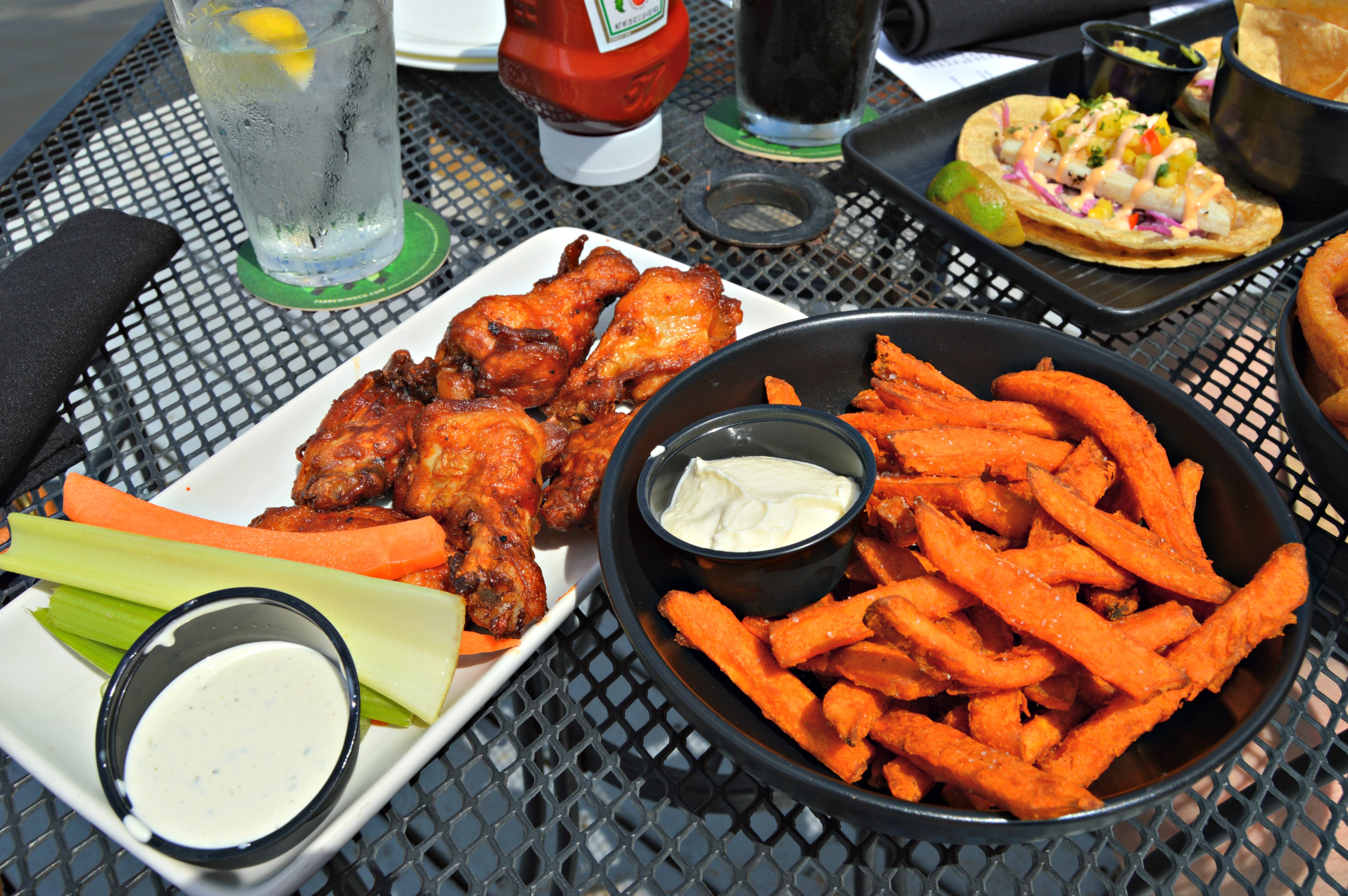 I ordered the naked chicken wings in Memphis BBQ sauce with a side of sweet potato fries.  The main thing that really drew me in about the fries was that they were served alongside a horseradish aioli.  It was definitely a good call because that ended up being one of my favorite parts of the meal.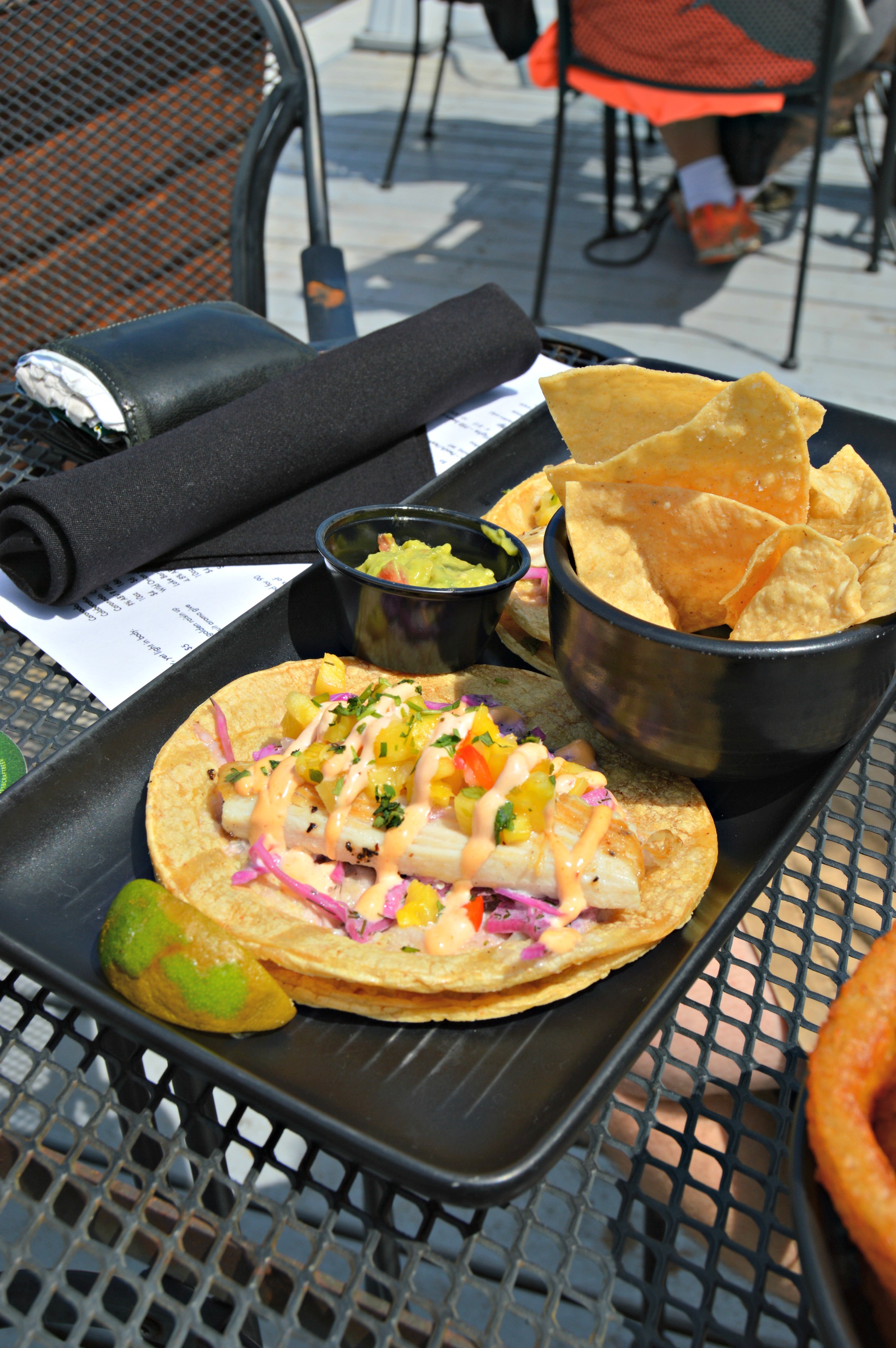 Jeremy's main dish also happened to be gluten-free, and the waitress said it was their most popular menu item.  I can definitely see why because these fish tacos were super delish.  They were the perfect combination of sweet and spicy.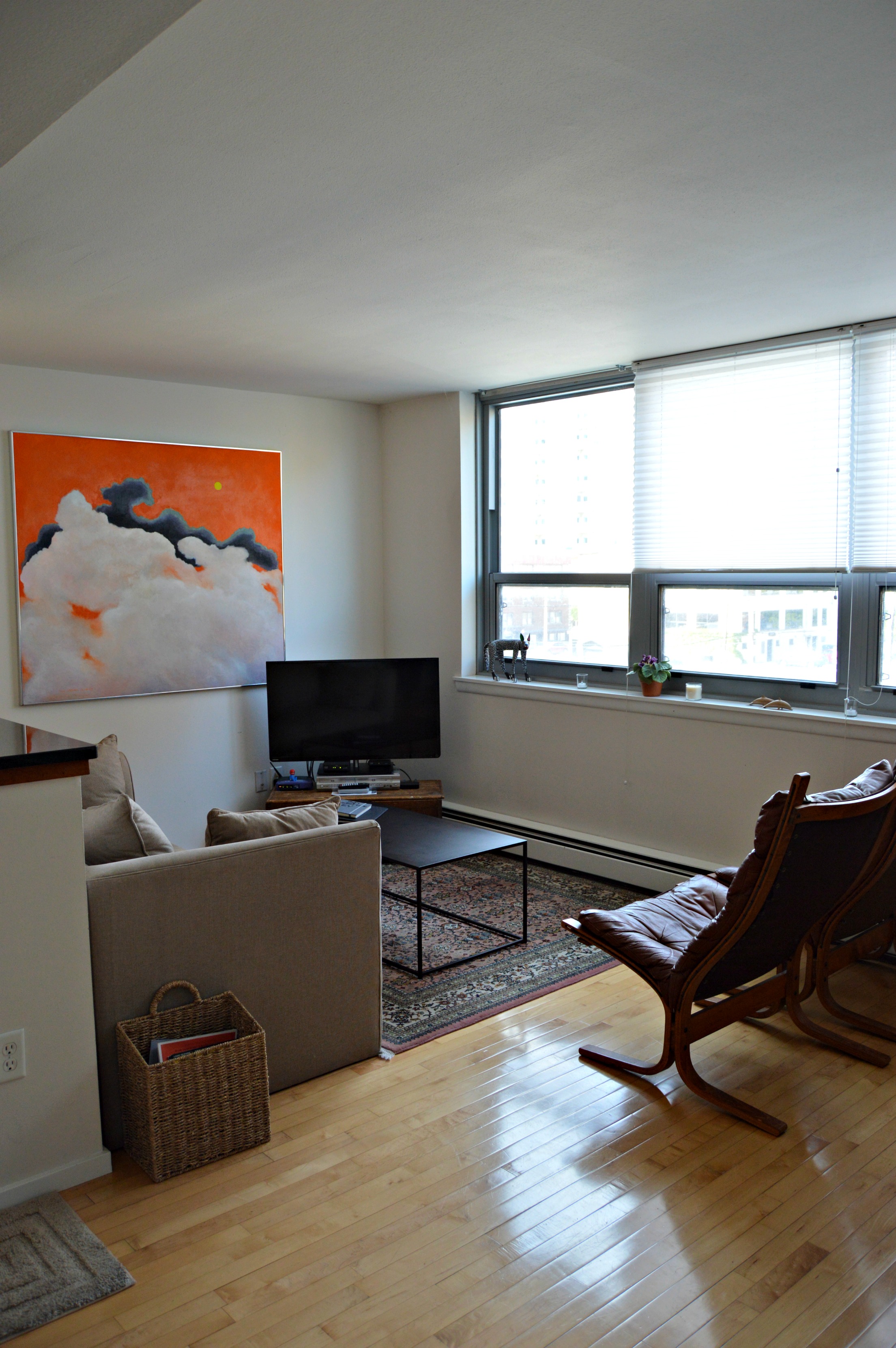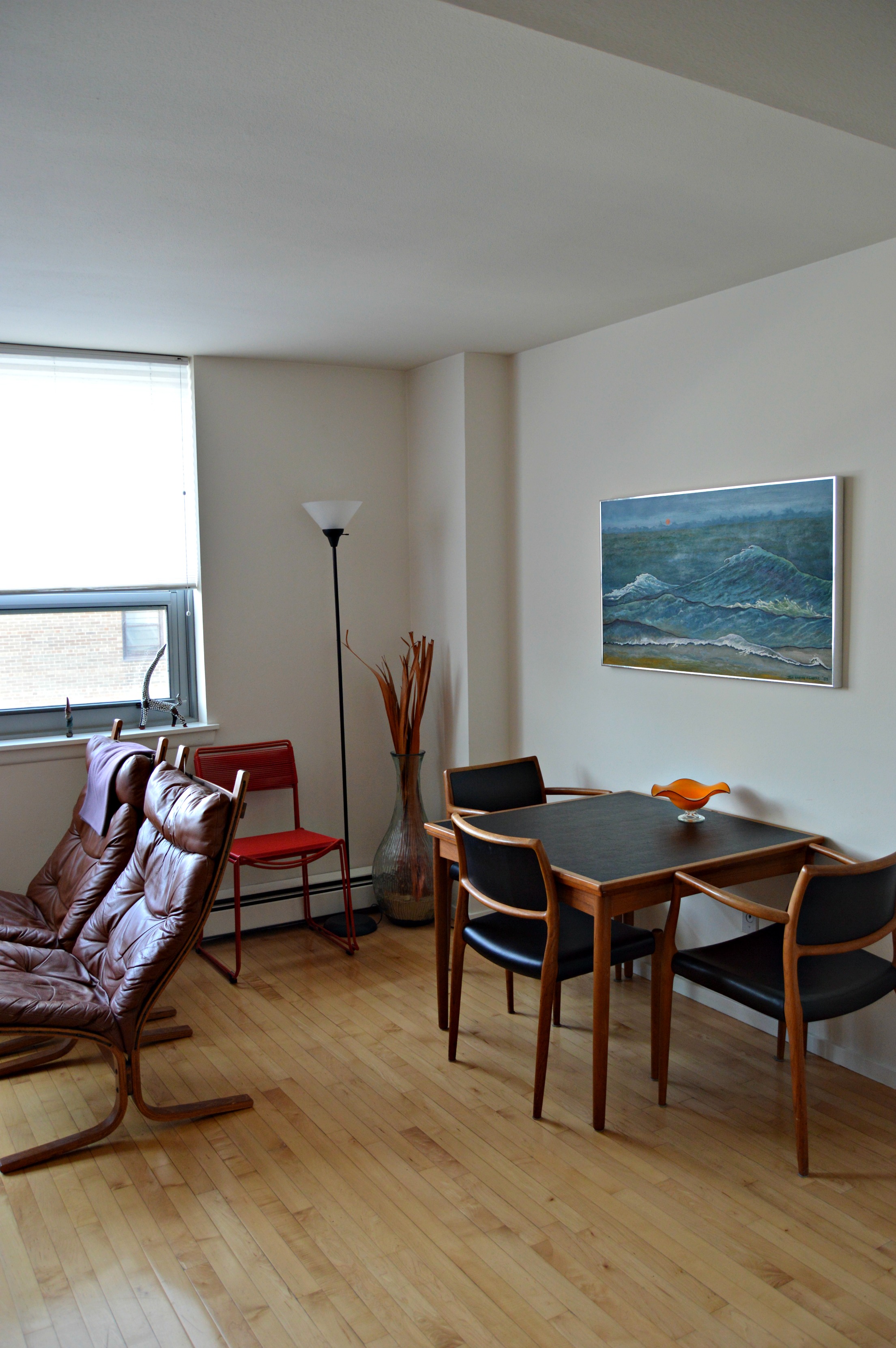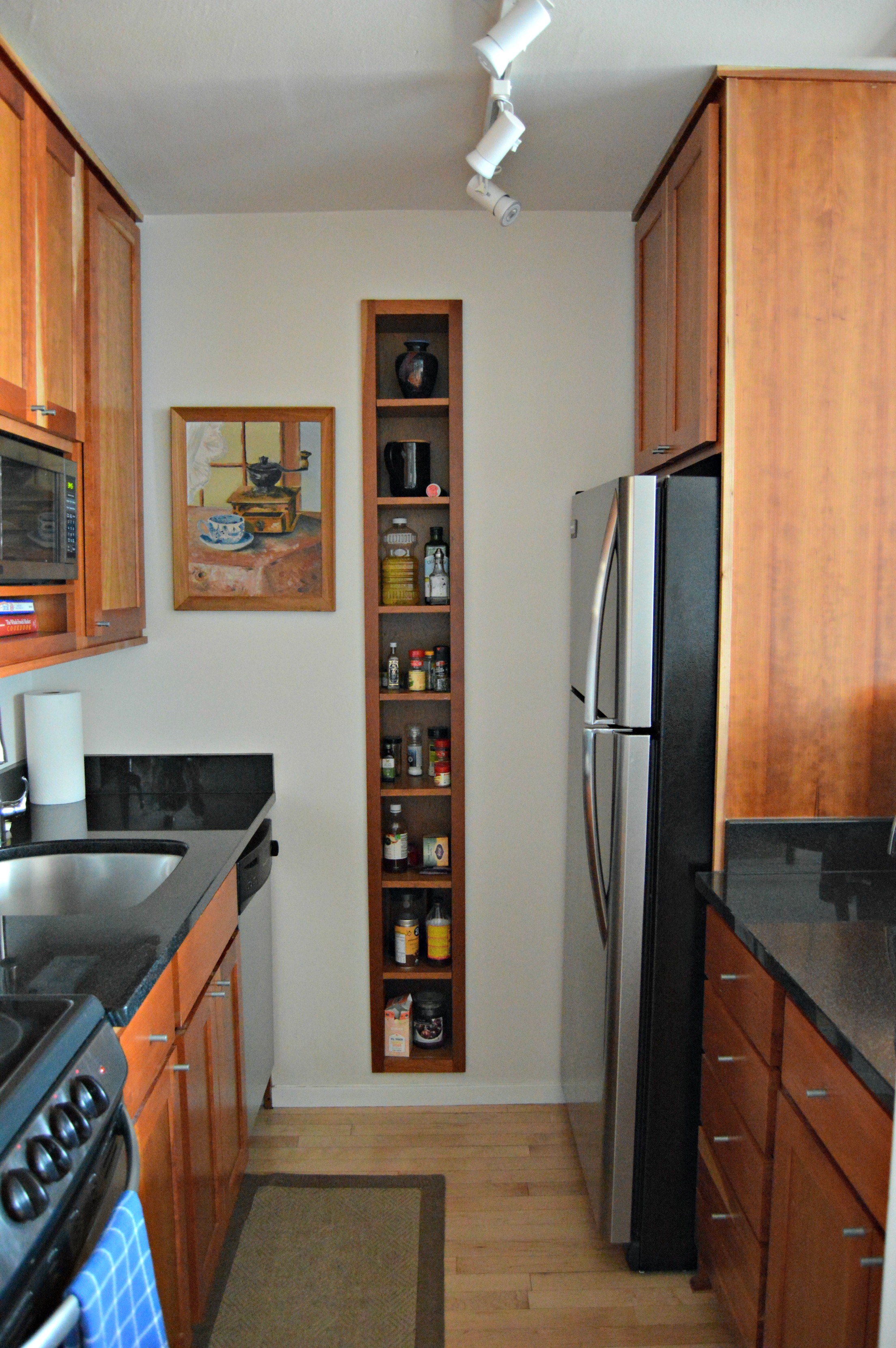 After lunch, we headed out for the rest of the drive to Milwaukee.  When we arrived, we stopped at Good City Brewing for Jeremy before heading to check into our Airbnb.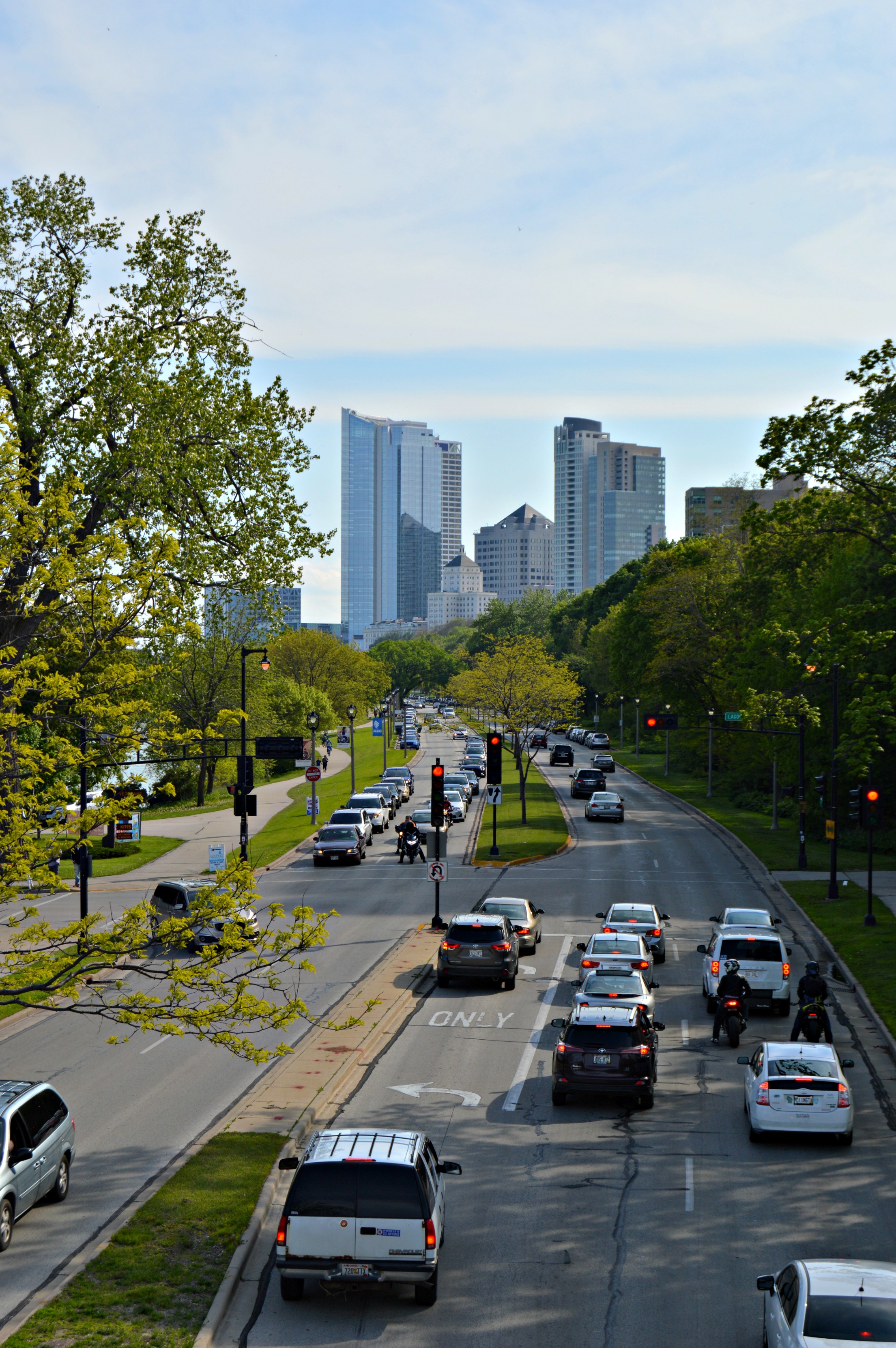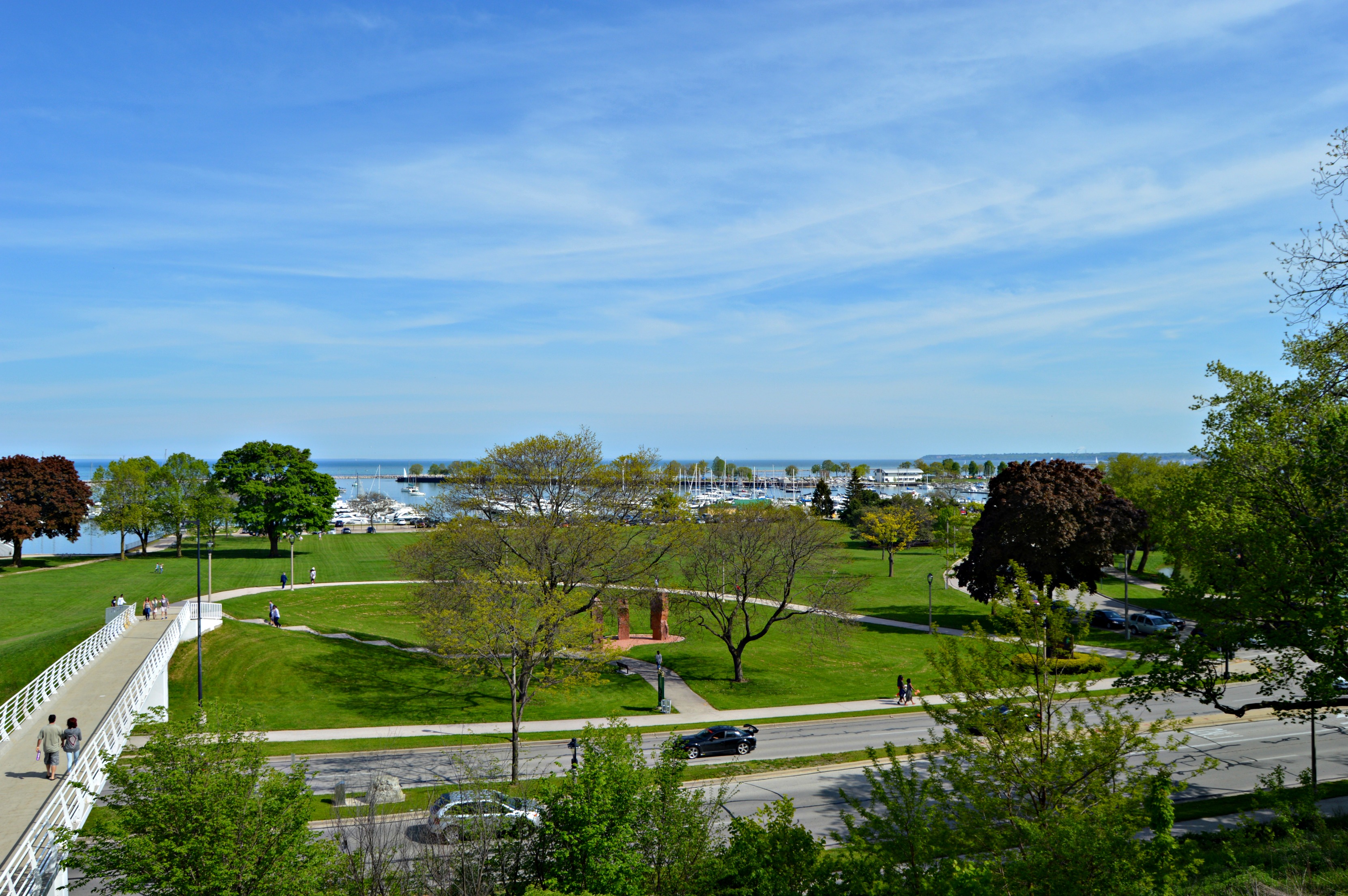 The weather was absolutely beautiful on Saturday afternoon so we could not resist walking the short distance down to the marina to see Lake Michigan.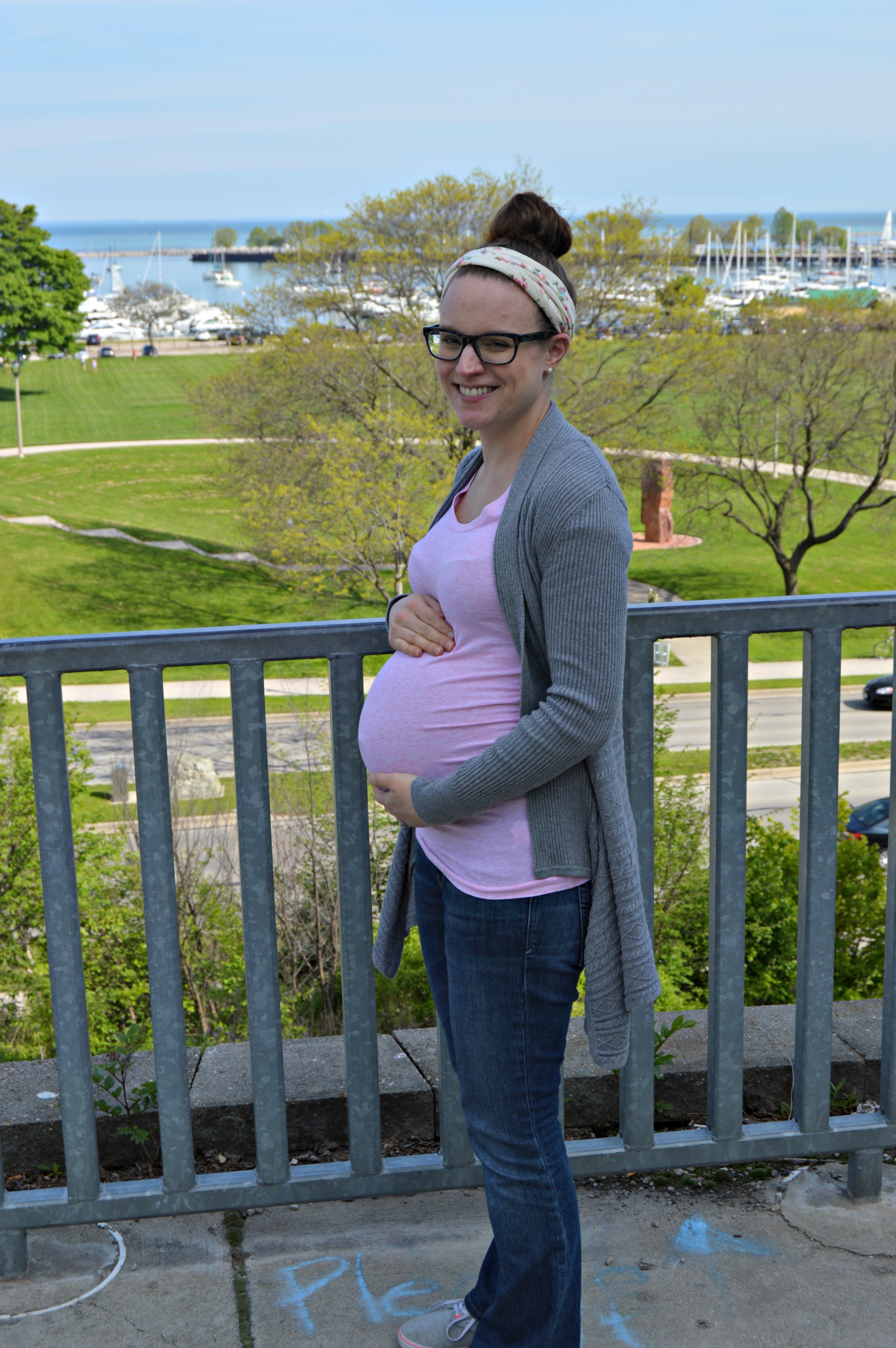 3rd trimester, 33 weeks, 3 days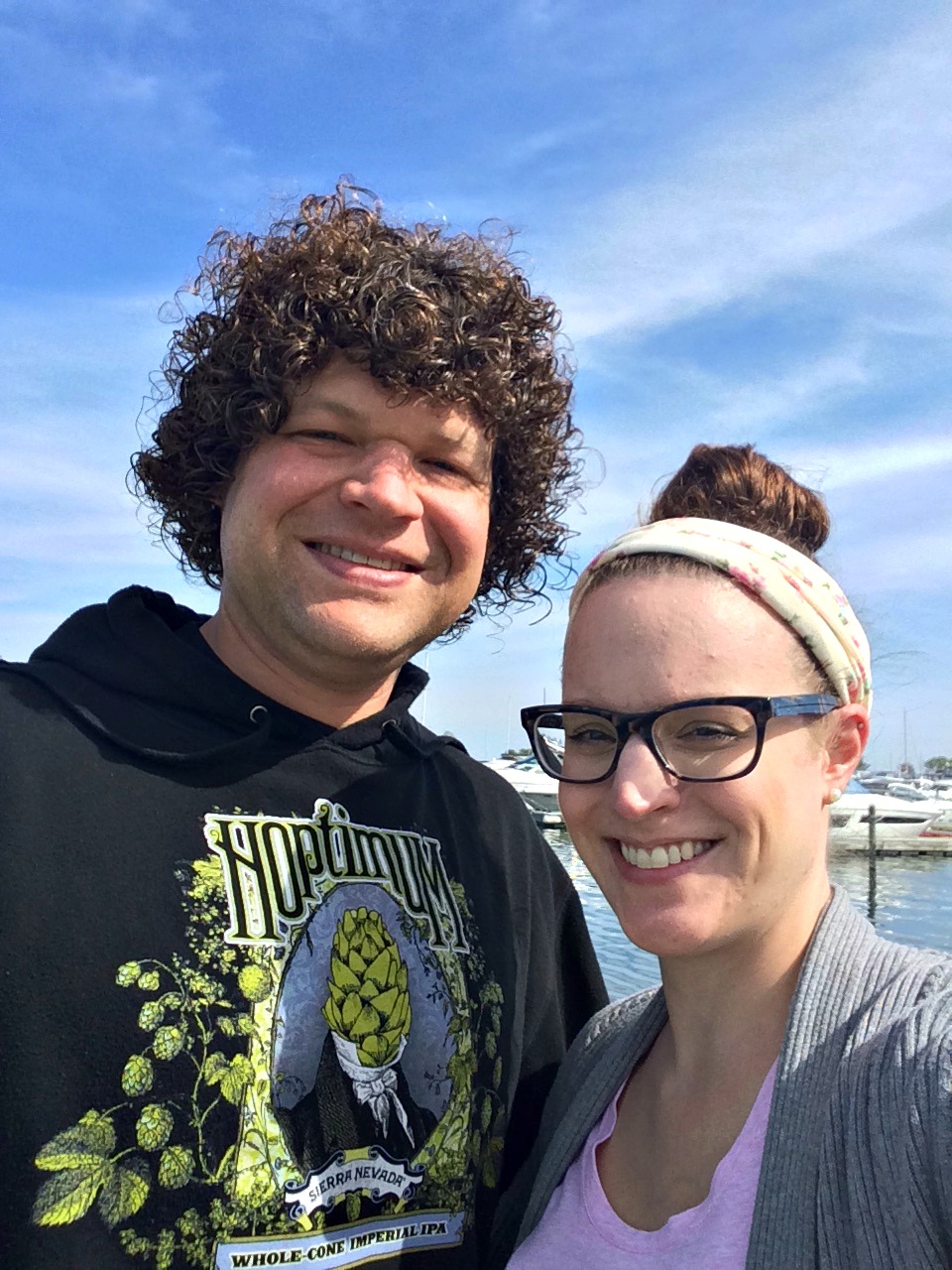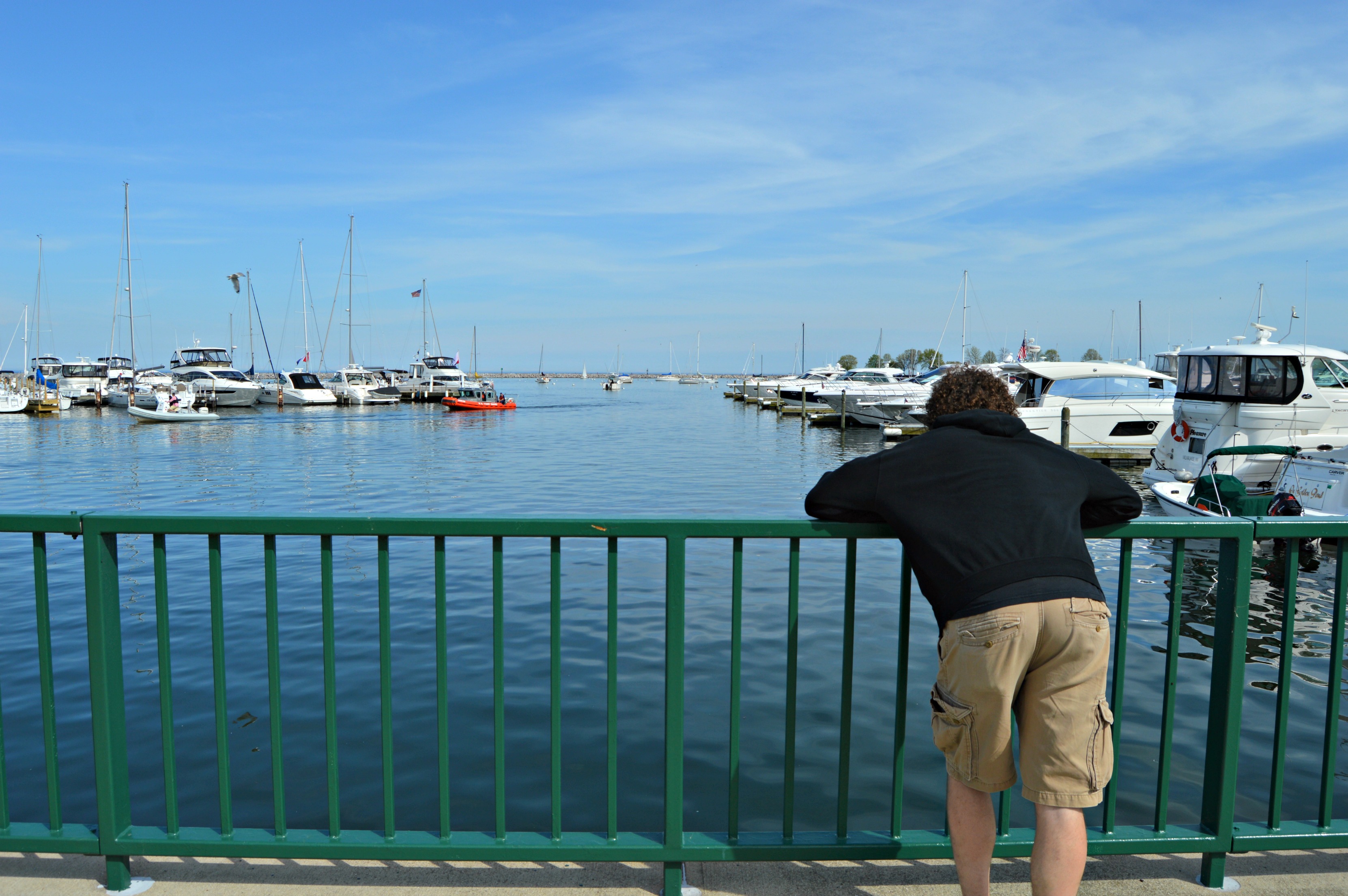 Though I was quite tired from all of the traveling and walking, we kept on going.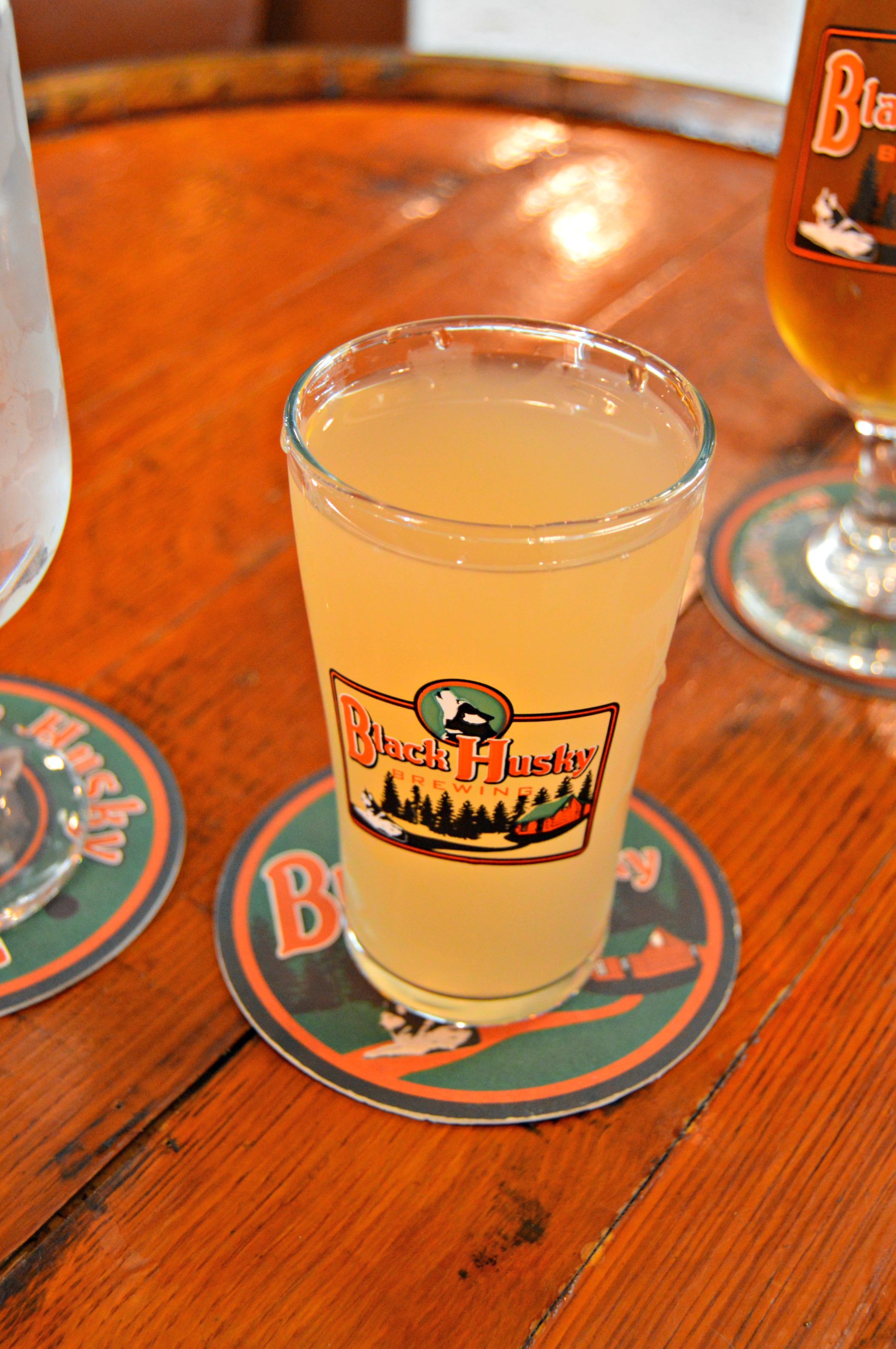 We made a little pre-dinner stop at Black Husky Brewing, where I was super pleased to find grapefruit soda on tap.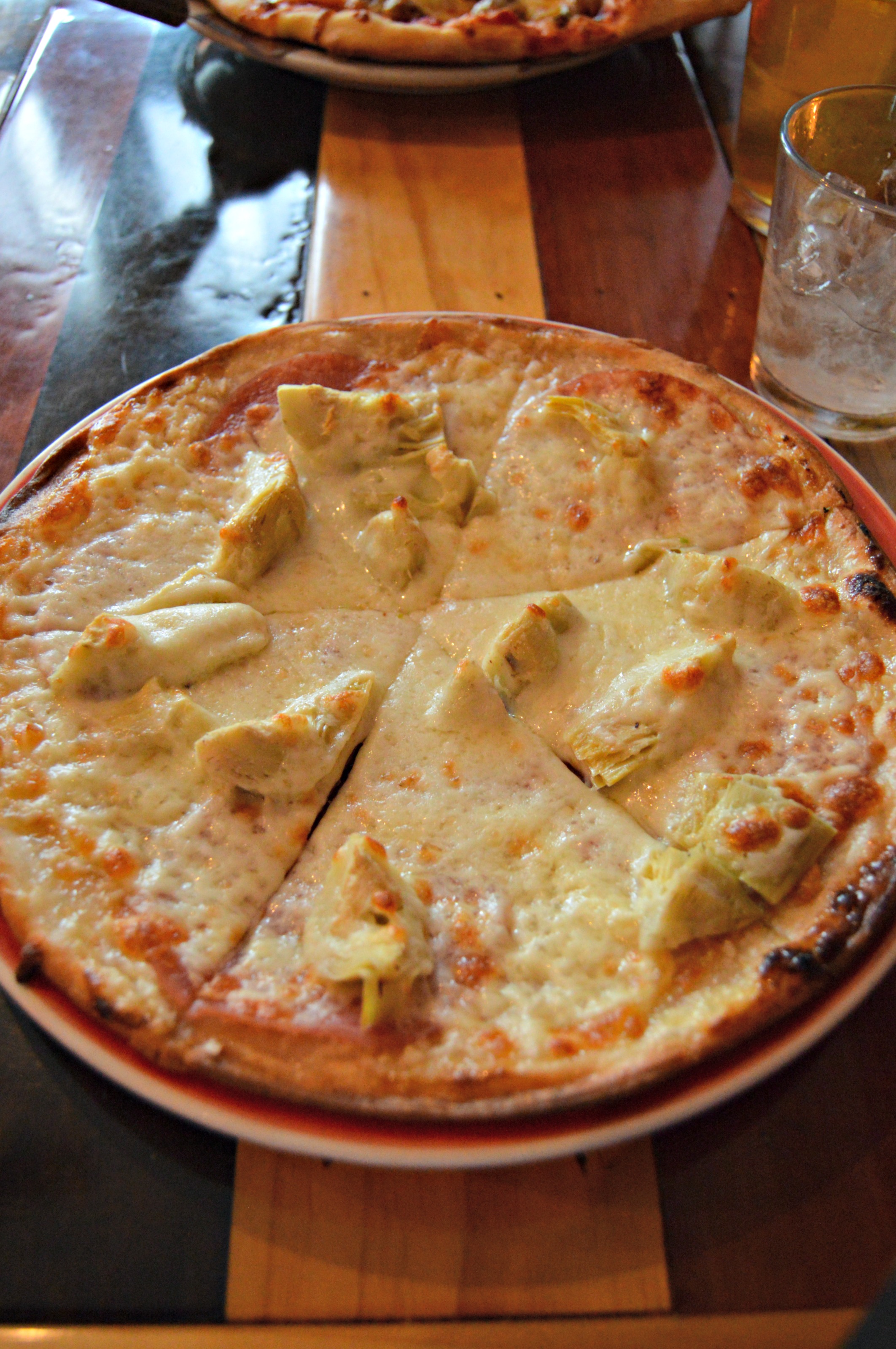 Our last stop for the day was at Transfer Pizzeria Cafe for gluten-free pizza.  Since I still have a red pizza sauce aversion, I knew I wanted something made with their garlic sauce.  I decided on the Katalina, which came with garlic cream sauce, cheese, artichokes, and salami.  It was super delish, but I also had killer acid reflux that night so I don't think the garlic or salami agreed with my body at all.  What a bummer!
After an absolutely gorgeous day on Saturday, we woke up to a very rainy morning on Sunday.  But we didn't let that stop us!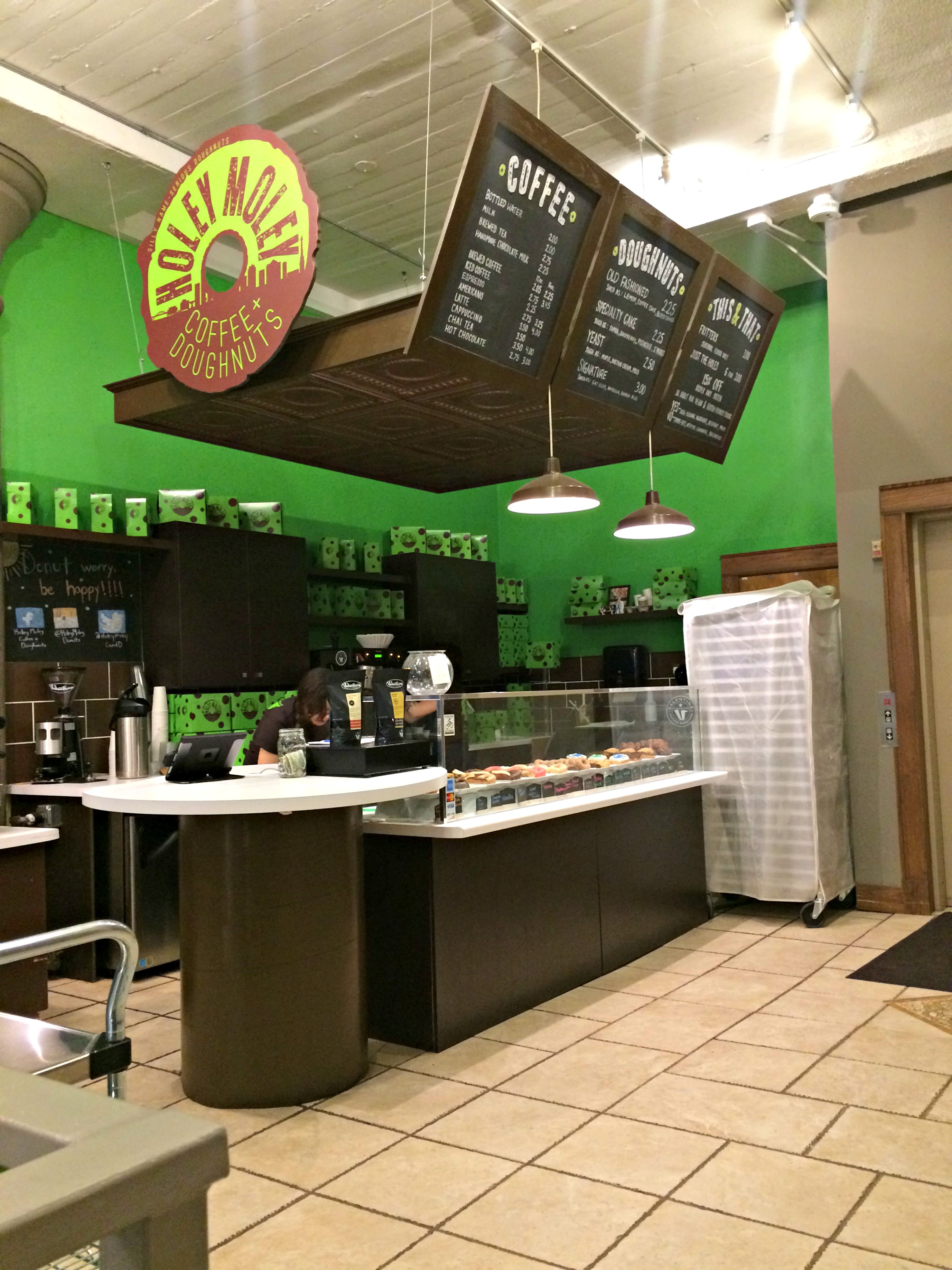 Since I have literally been craving gluten-free chocolate frosted donuts my entire pregnancy (with nowhere near me offering them), Holey Moley Coffee + Donuts was an absolute must-visit for me.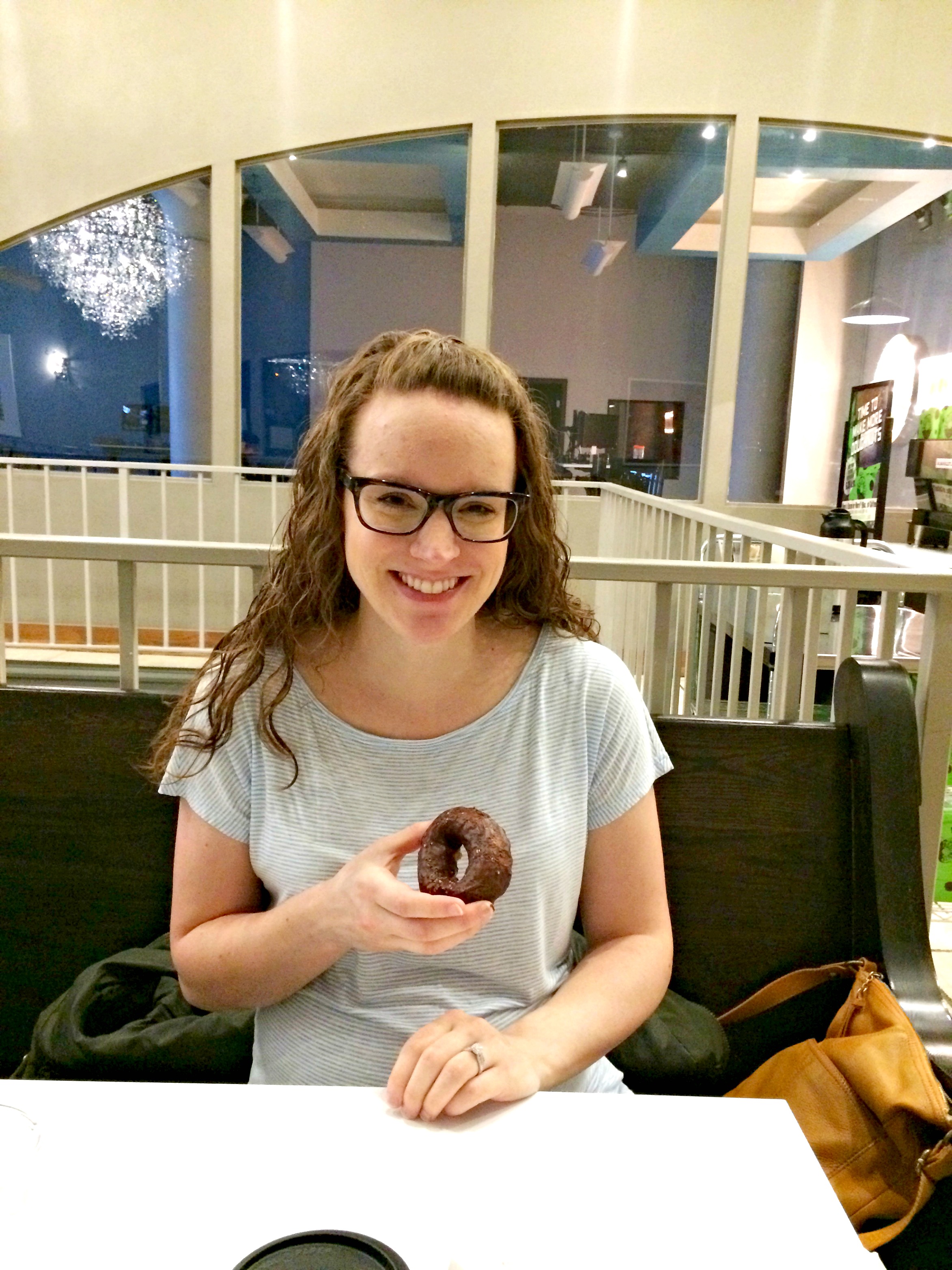 I decided on their whiskey salted chocolate donut, which really just tasted like a chocolate frosted donut, so it totally hit the spot.  I also chose a vanilla cake donut for the road, which I ended up eating the next day for pre-breakfast.  FYI they do offer a gluten-free + vegan donut, too!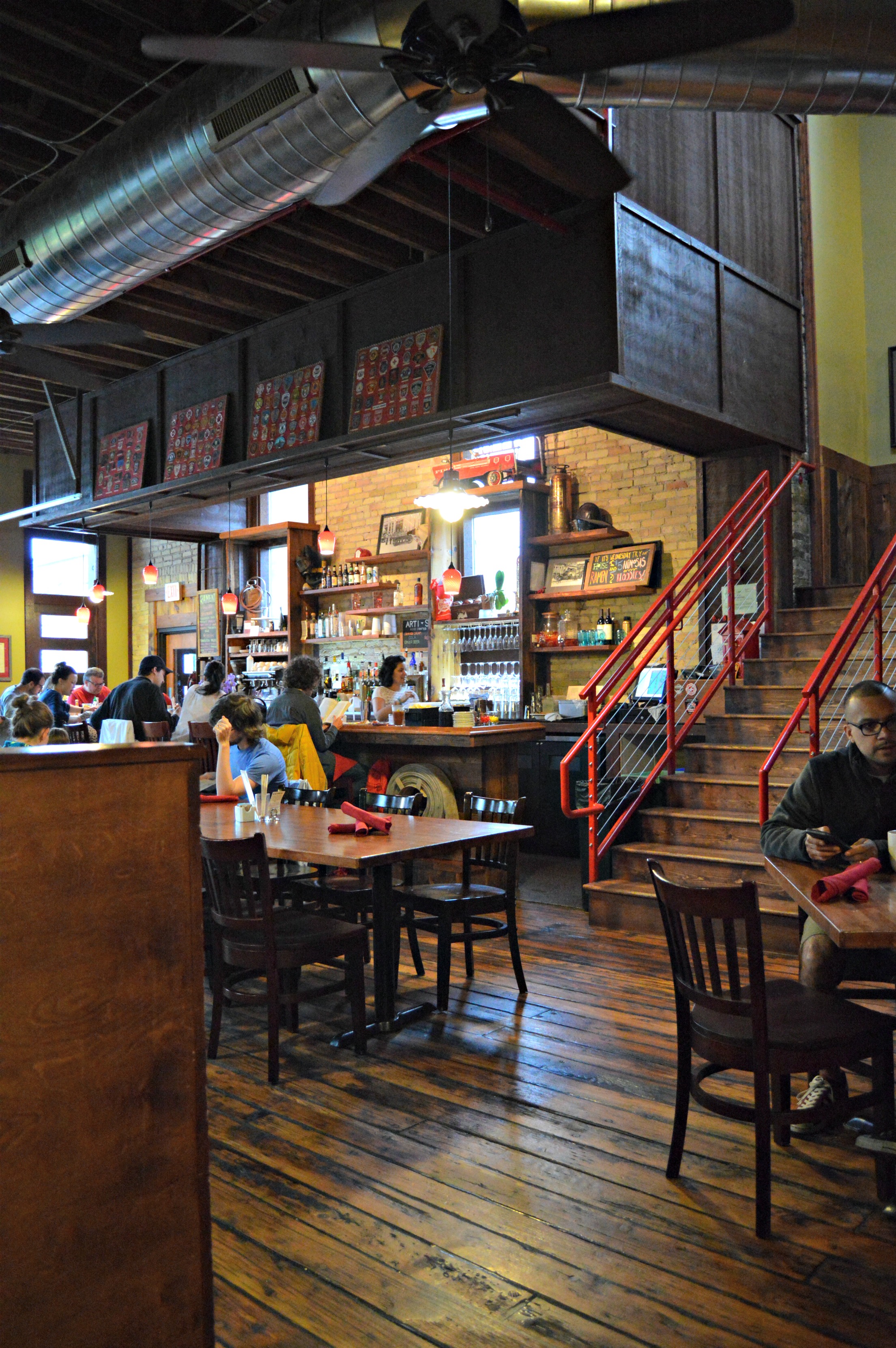 After we each enjoyed a donut, we traveled to our next location for breakfast.  I made reservations at Engine Company 3 after reading great things about their food.  They have a ton of breakfast options that can be made gluten-free and are all marked on their menu!  I also loved that it was located in an old firehouse, which made for a really cool vibe.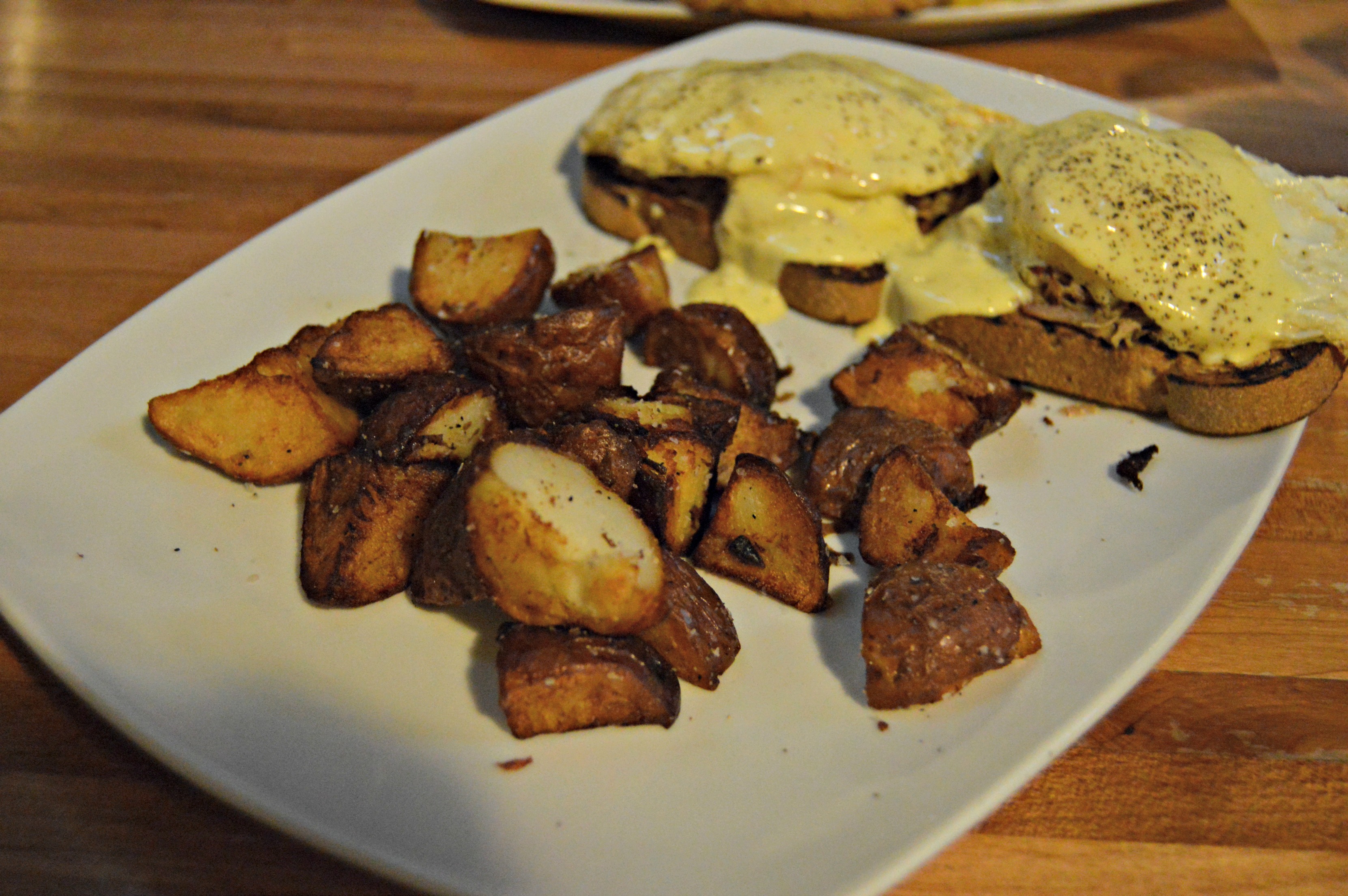 Despite originally thinking I would order the Patacon con Huevo y Chorizo, I ended up choosing the Smoked Pork Eggs Benedict, which was really delicious!  It came alongside breakfast potatoes that were smoked before fried.  I honestly found them a bit too smokey, but Jeremy said they were one of his favorite things that he ate the entire trip.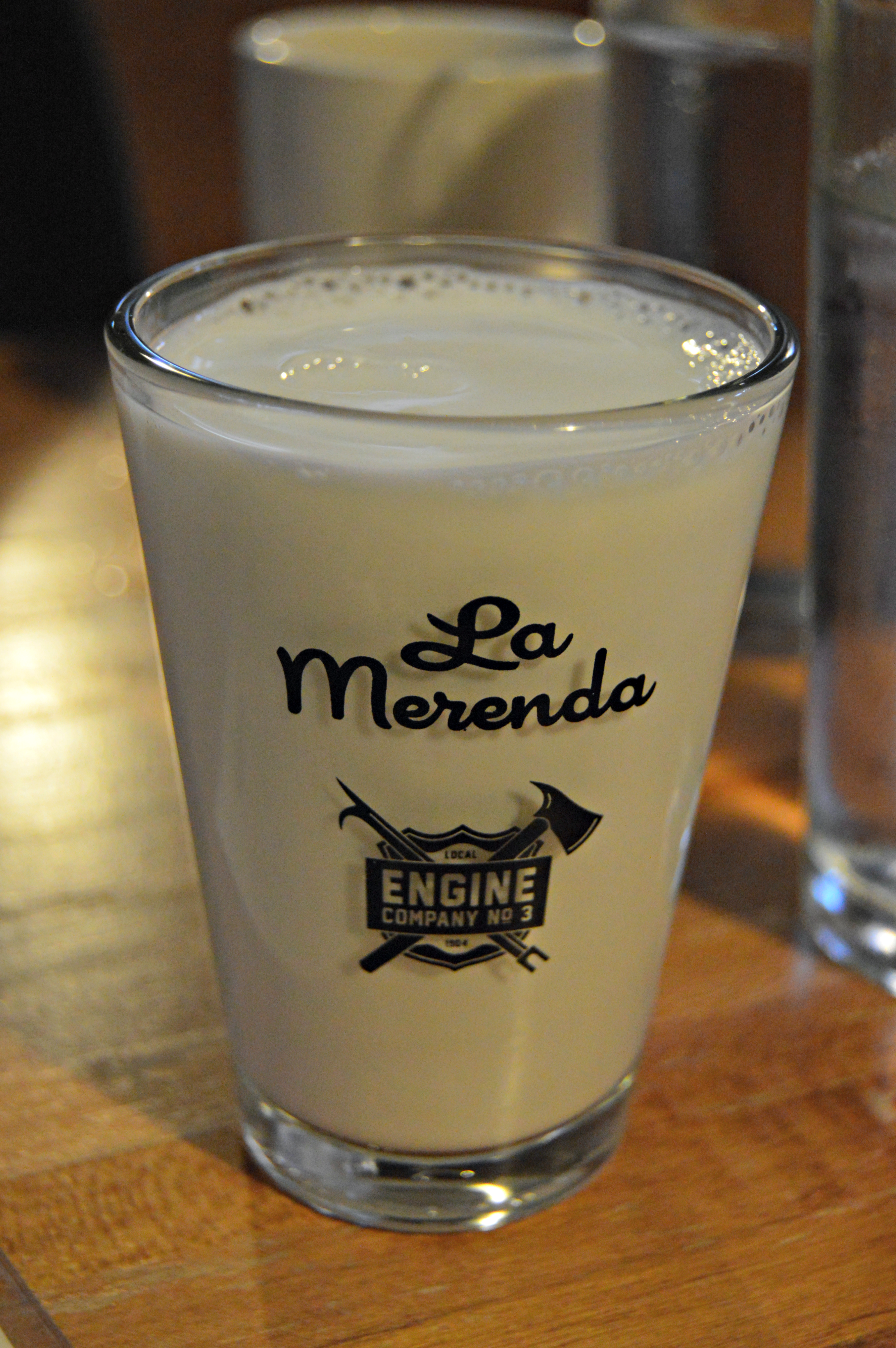 And it all got washed down with a glass of milk because a) I've been craving it lately, and b) I was trying to combat some of the leftover acid reflux from the night before.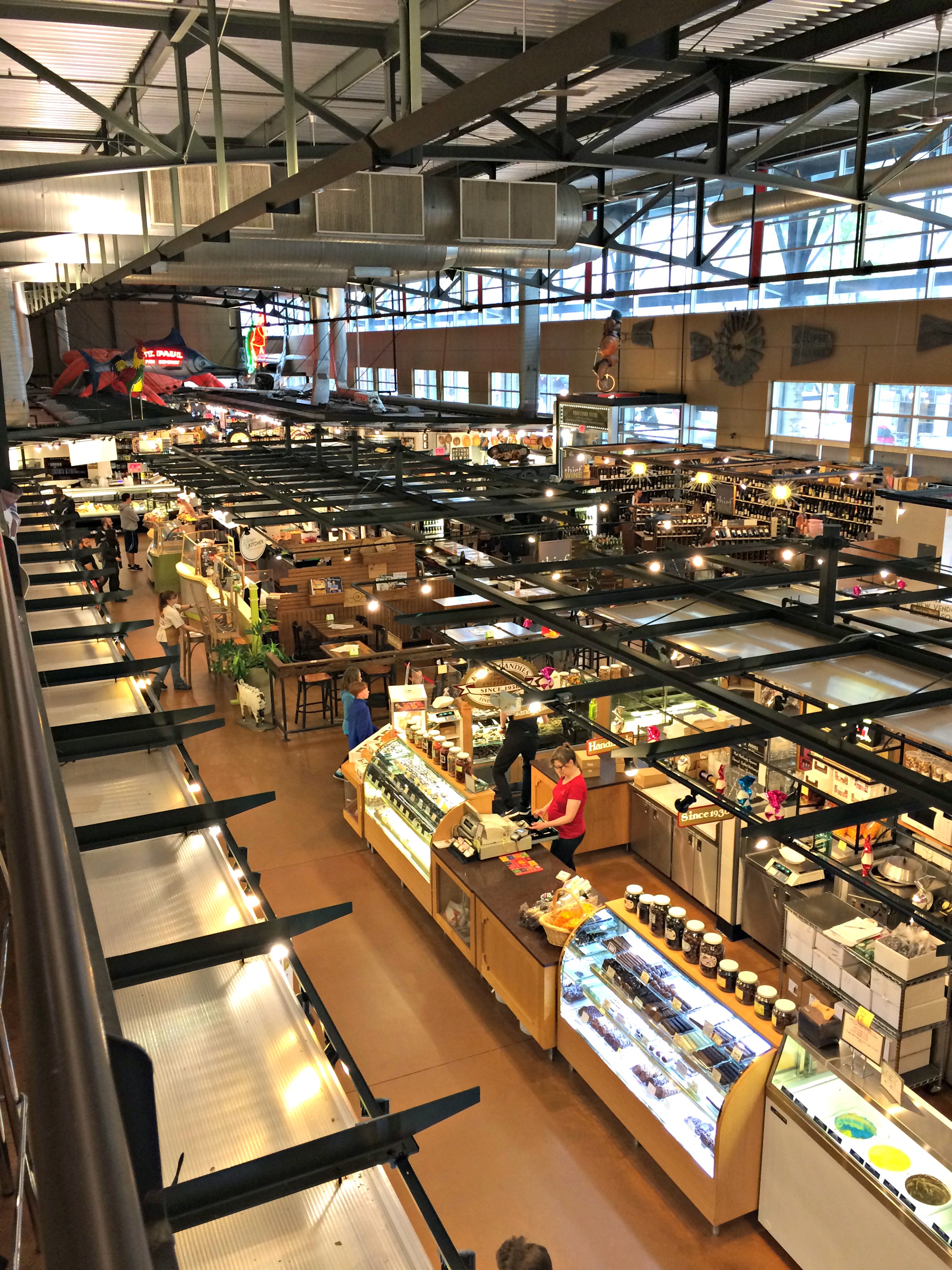 We had a little bit of time to kill before our next planned stop so we hit up the Milwaukee Public Market, where I almost instantly spotted a gluten-free peanut butter cookie that I just had to buy.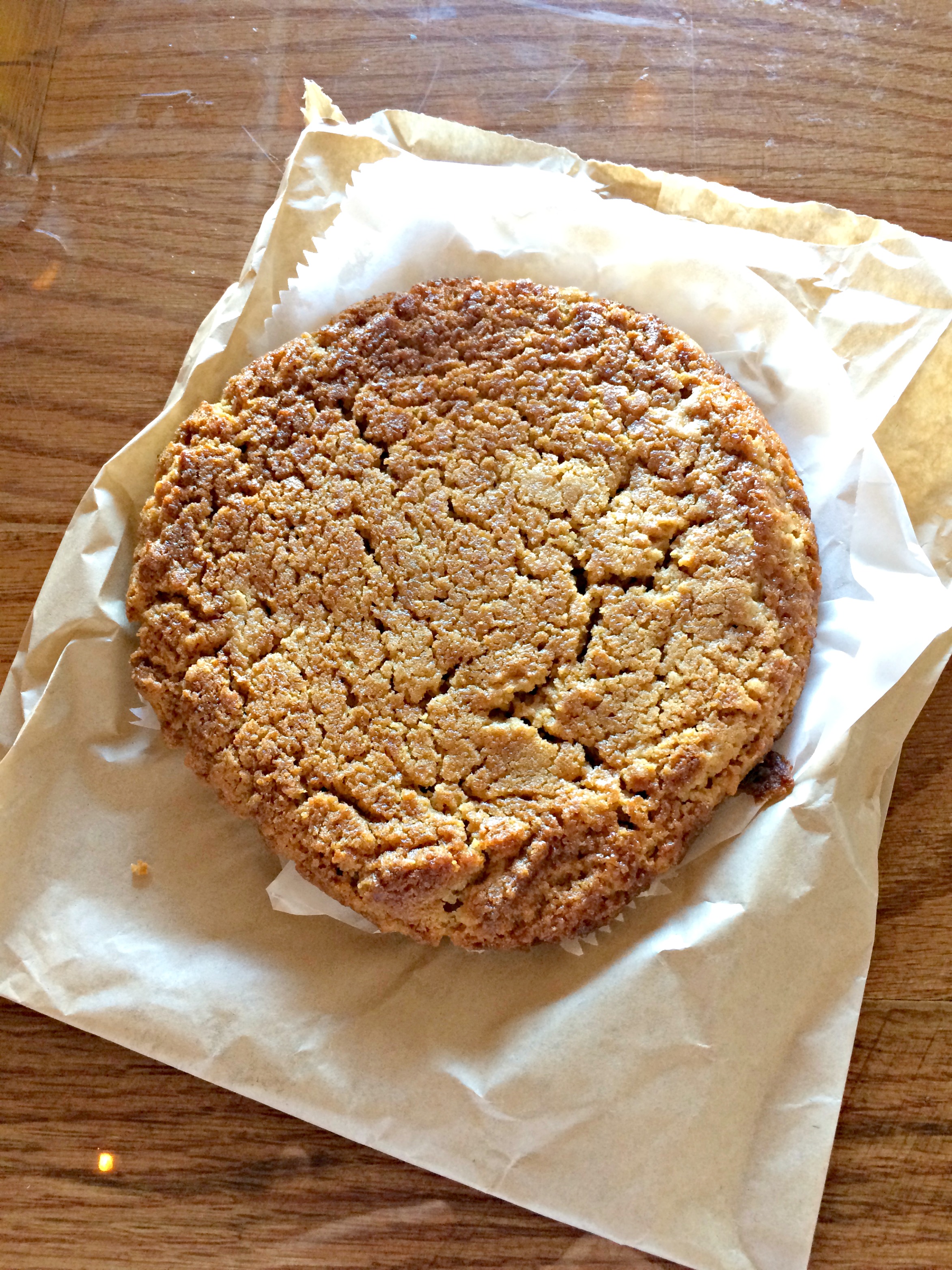 I ended up eating it later in the day for a snack, but here is a picture now so you can see it in all of its glory.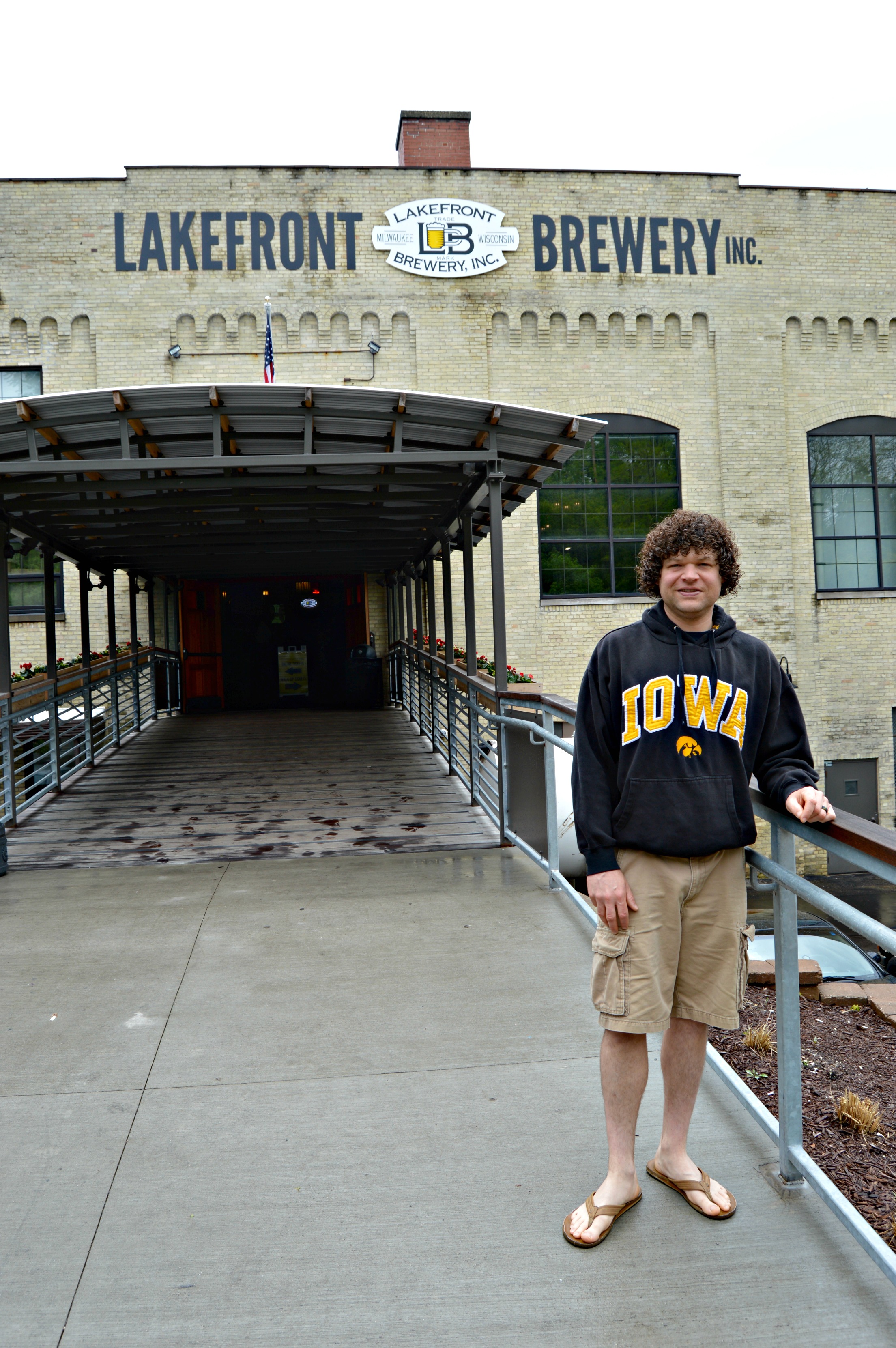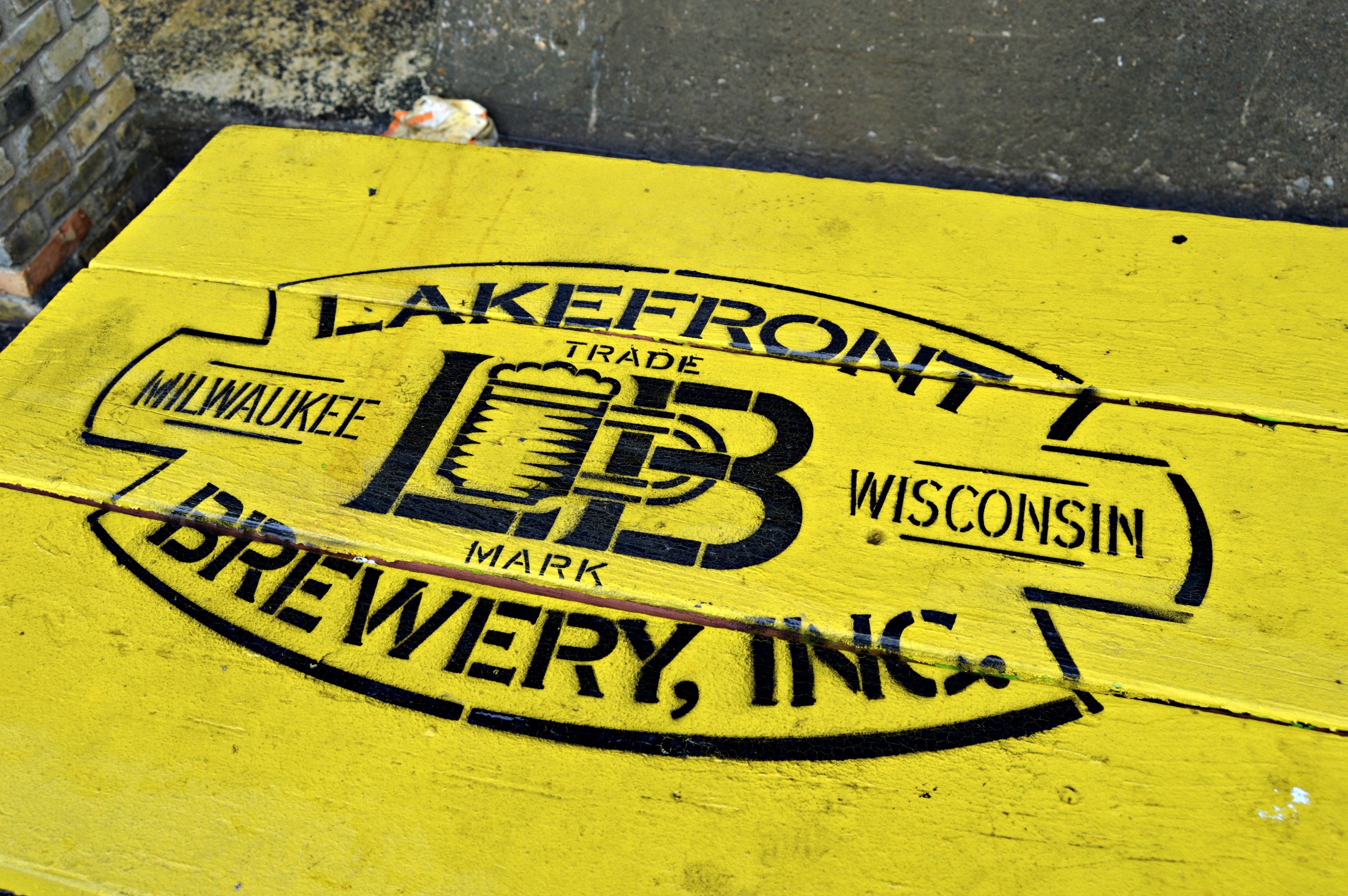 Then it was brewery tour time.  It just wouldn't be a Jeremy/Hannah vacation without at least one of those!  We booked the noon tour at Lakefront Brewery, and when we arrived a bit early at 11:30, the place was already packed.  We both enjoyed the tour (especially our tour guide), but I think definitely agreed that despite what some say, it is not "the best brewery tour ever."  If you want an amazing brewery tour, hit up New Belgium!  Even still, it is a super great option for people needing gluten-free since they actually brew a couple of GF options.  Of course I could not exactly partake in those while pregnant!
By the time the tour was over, it looked like a whole new day outside- all bright and sunshiney.  We chose Stack'd Burger Bar for a late lunch location.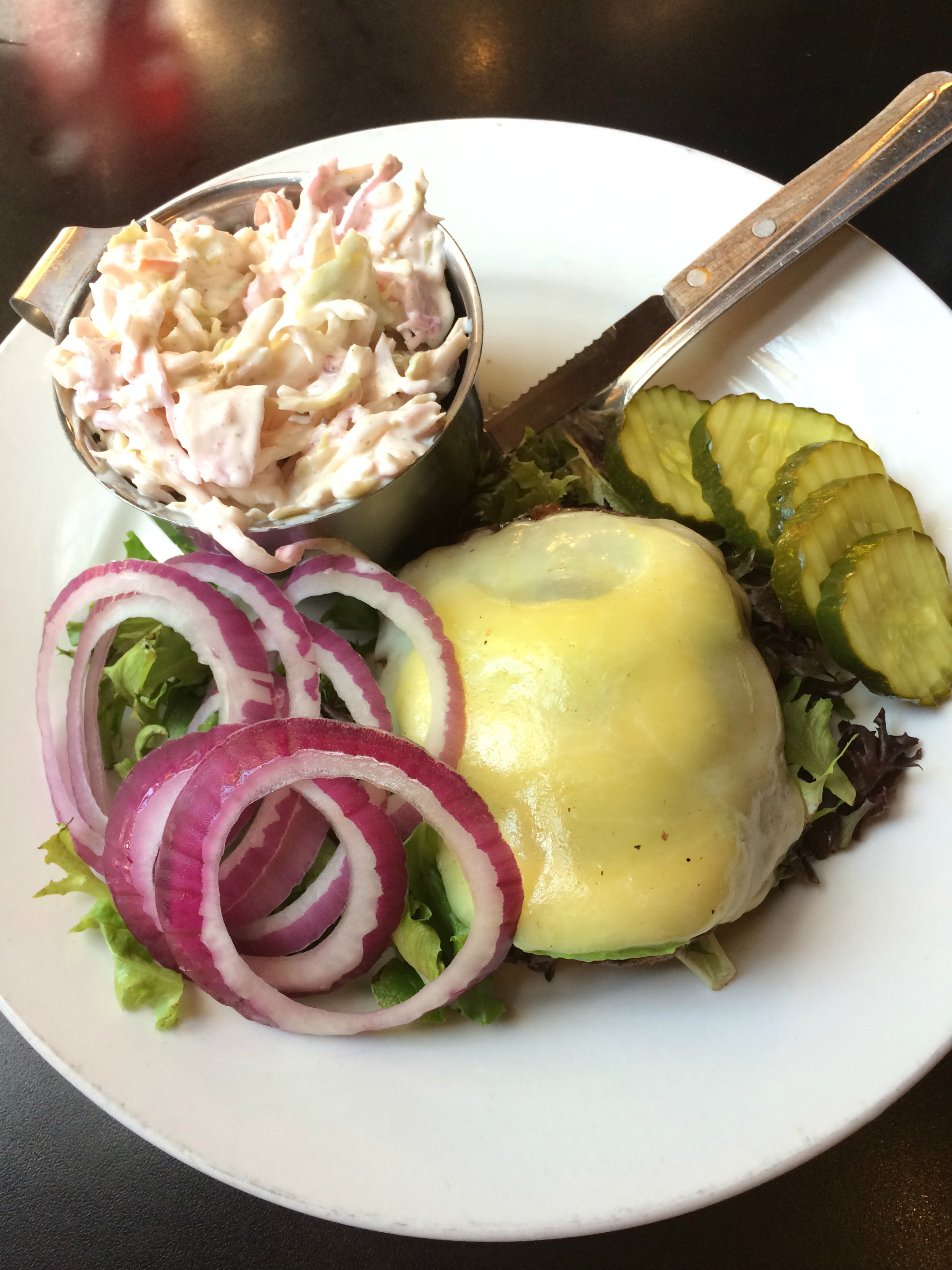 I built my own burger with a grassfed beef patty (I love that they offer these!) served on a bed of greens and topped with onion, pickles, Wisconsin cheddar cheese, and avocado + their creamy coleslaw on the side.  This was a really delicious meal even though it was a bit on the pricey side.
Our after lunch stop was at Third Space Brewing.  This is where I ate that deeelicious peanut butter cookie!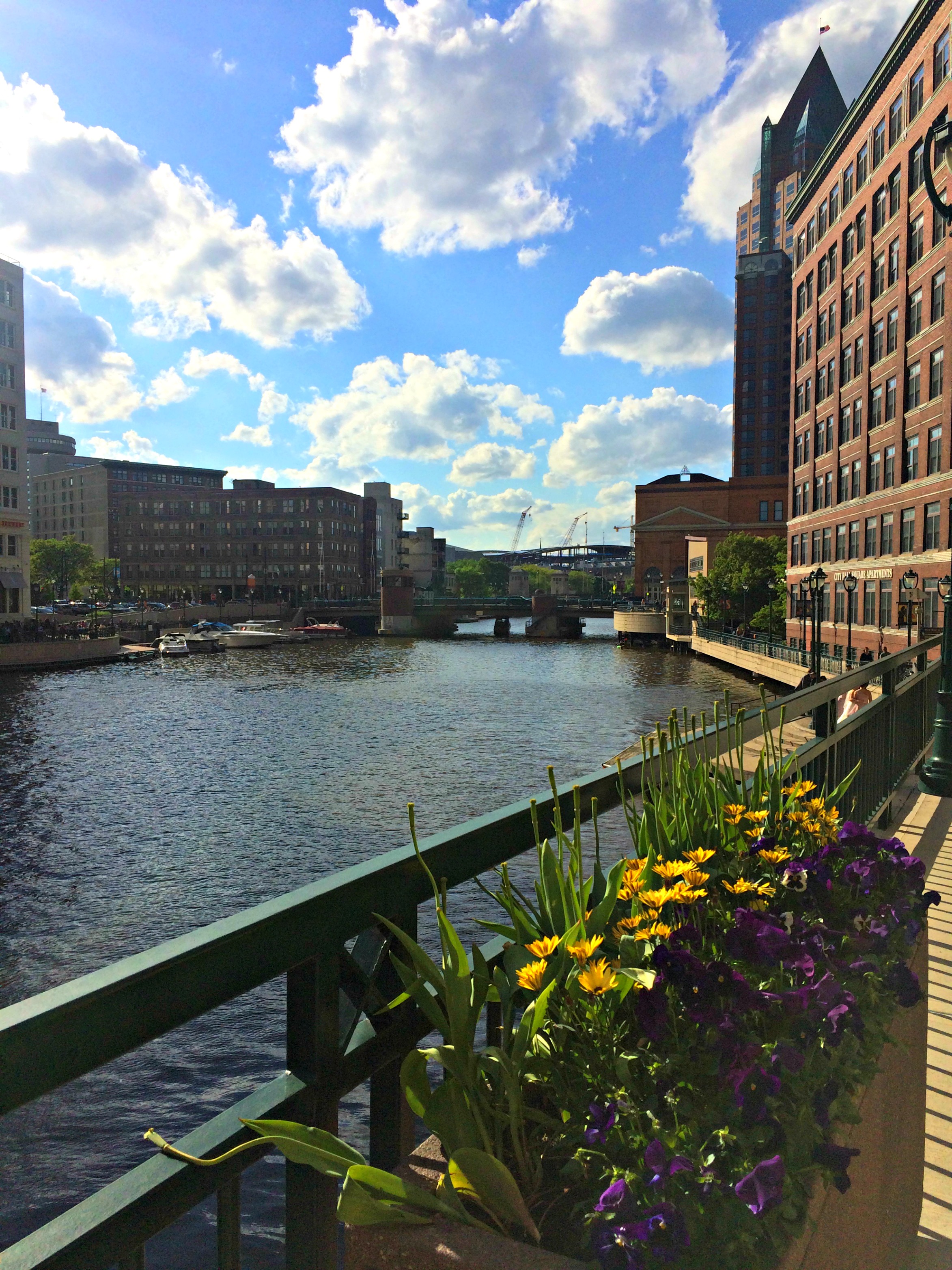 After leaving the brewery, we became legit tourists and headed to walk along the RiverWalk.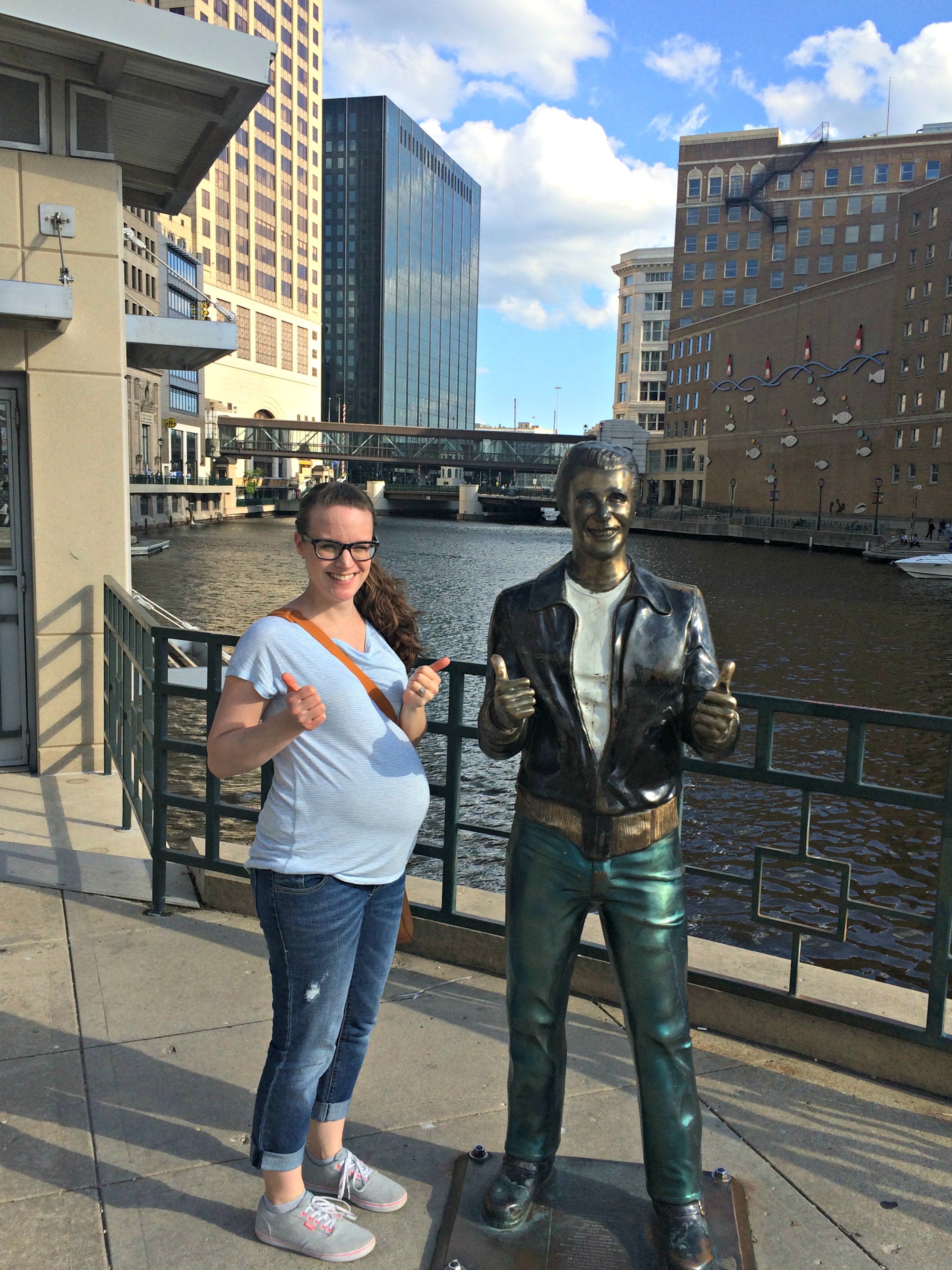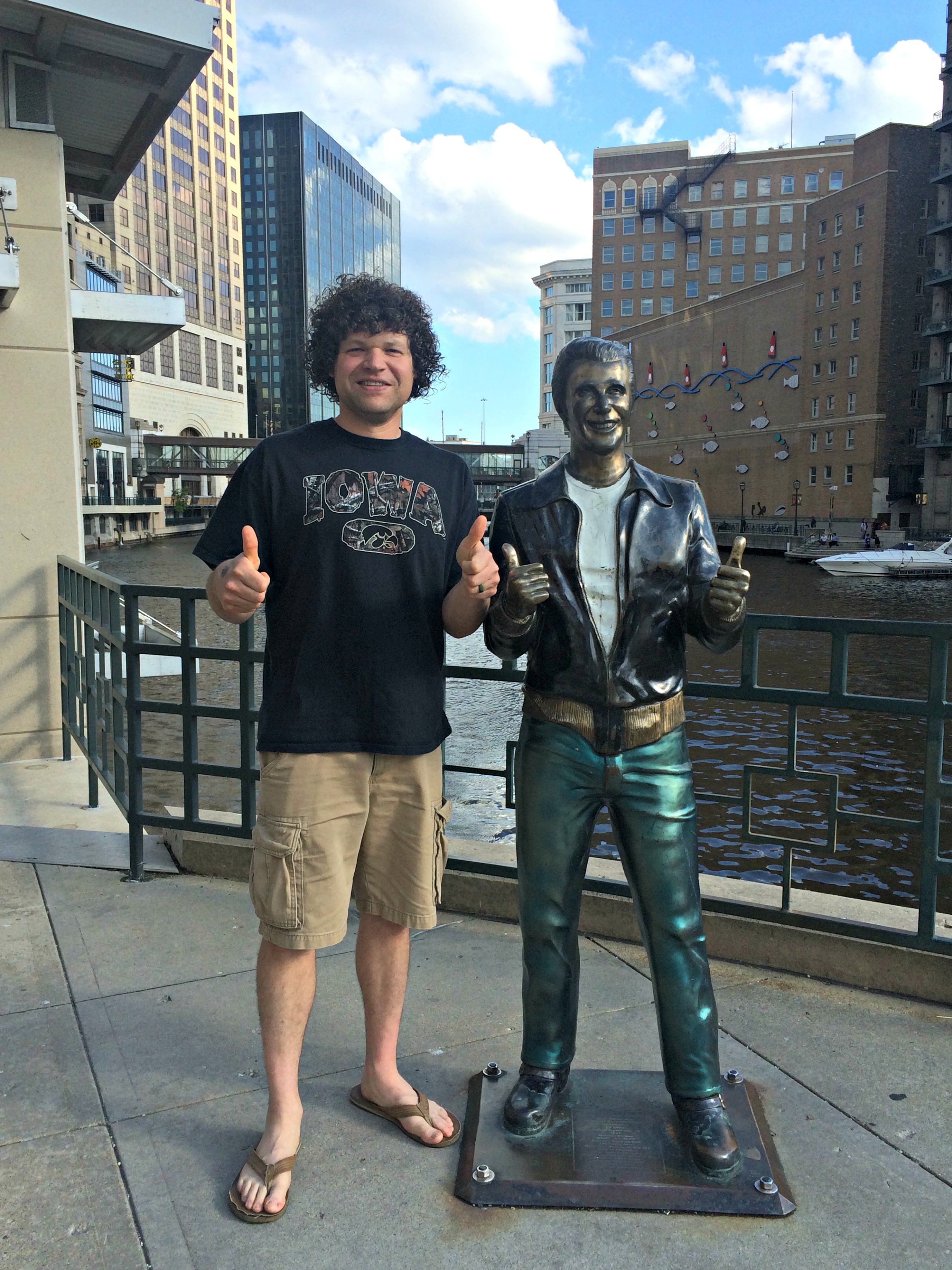 We obviously had to stop and get pictures with the Bronze Fonz.
To end our final night in Milwaukee, we stopped by a new brewery called Broken Bat Brewery before heading to dinner at the Milwaukee Ale House.  We originally wanted to sit outside along the river, but it was rather chilly out and required a 30 minute wait, so we opted for inside.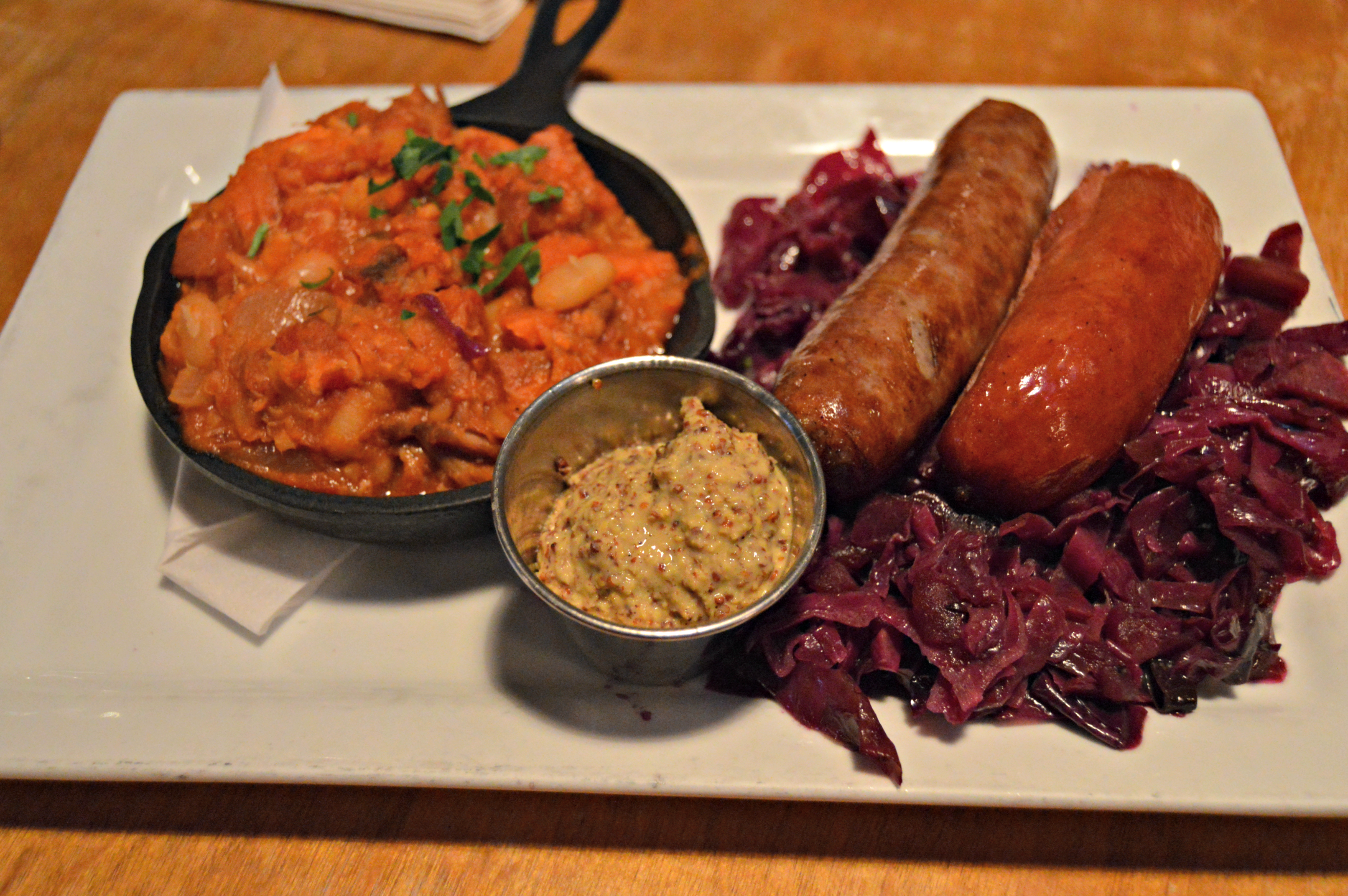 After a day full of really good eats, neither or us were starving despite it being around 7:00.  We decided to split an entrée and a shared side.  Milwaukee Ale House also marks their gluten-free options on the menu, so it was easy to choose their Bangers and Beans entrée with the Horseradish Mashed Potatoes on the side <– clearly I had a thing going for horseradish during this trip.
The mashed potatoes paired absolutely perfectly alongside the local knackwurst and bratwurst, apple cider braised red cabbage, and white bean cassoulet.  I would say this was definitely one of our most enjoyed meals of the trip.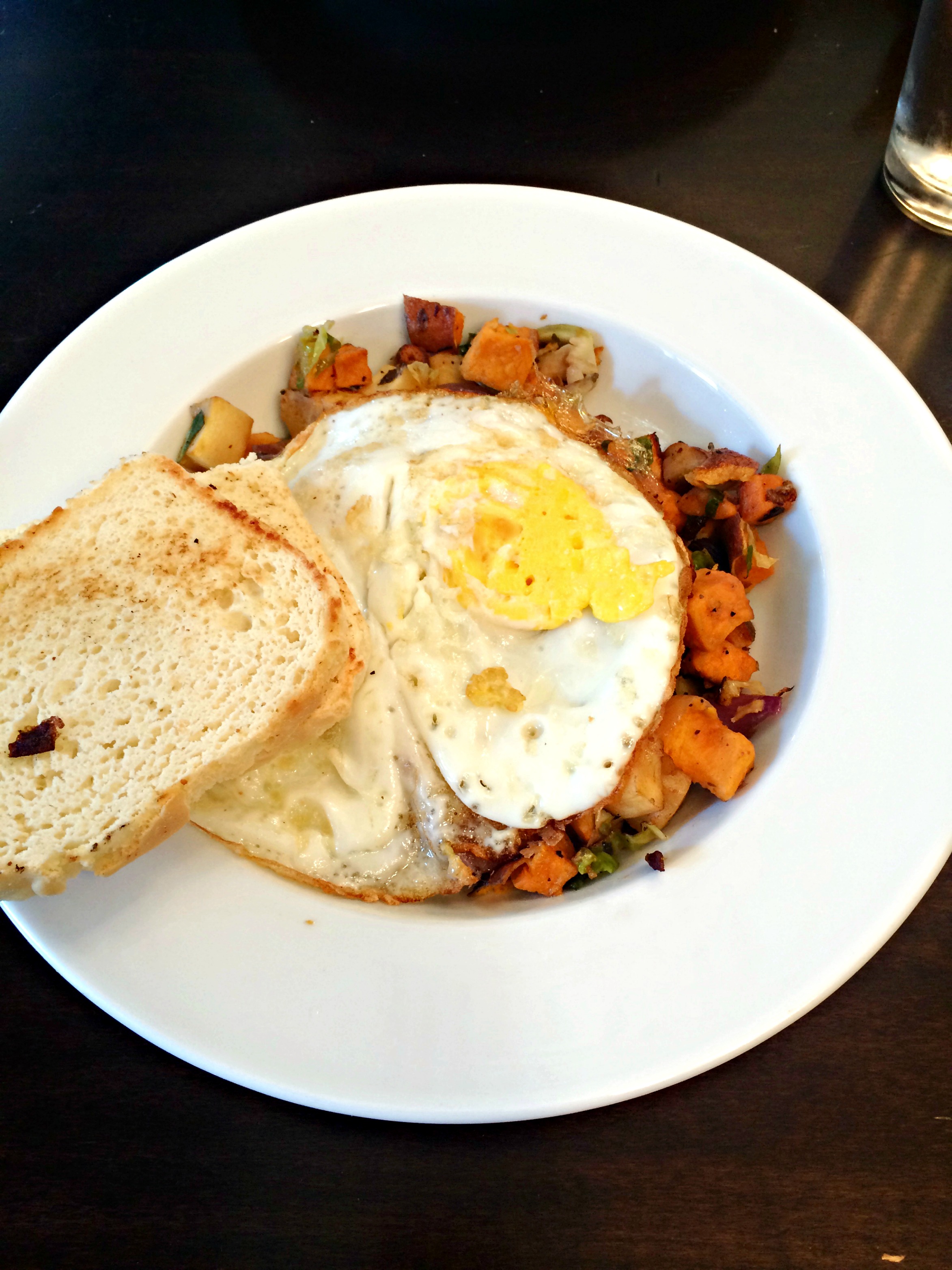 On Monday morning (Memorial Day) we sadly said goodbye to Milwaukee and drove west to Madison.  We had food on the brain by the time we arrived and selected the Bassett Street Brunch Club to satisfy those cravings.  They are apparently known for their donuts, but unfortunately do not offer any gluten-free versions.  Even still, they have a ton of GF items listed on their menu.  I ended up selecting the Farmer's Hash with roasted sweet potatoes, Brussels sprouts, parsnips, and onions + two over hard eggs + gluten-free toast.  I'm not sure where they get their gluten-free toast, but it was really good.  Like some of the best I have ever had!  I joked on Instagram that this was definitely the kind of meal I would make at home, so it just had to be good.
Before heading to a brewery for Jeremy, we checked out their local Hy-Vee (because that's what you do when your husband works for them).  Then it was off to Karben4 Brewing, where Jeremy ordered a flight.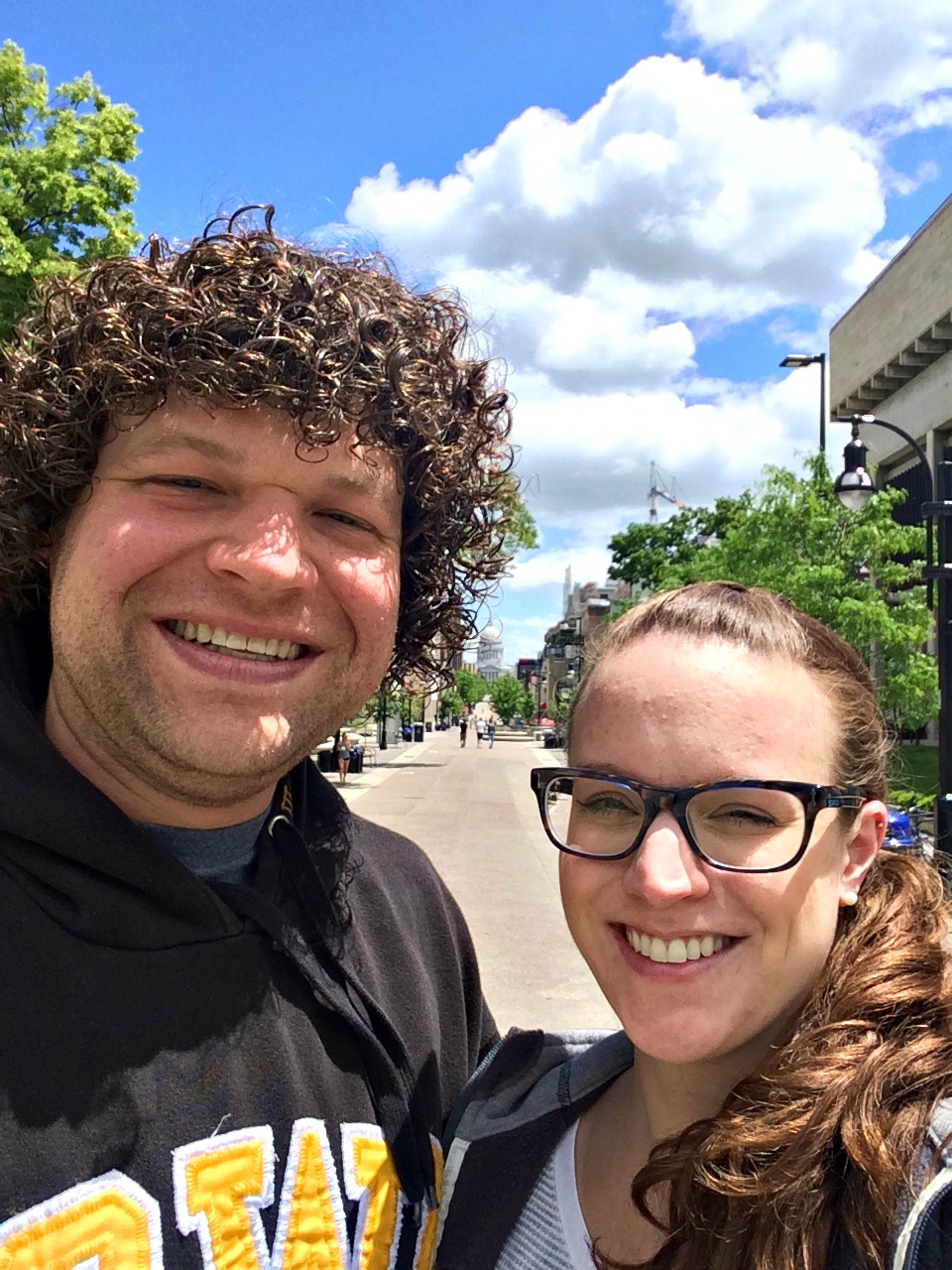 At this point we still weren't hungry for lunch, so we checked out the University of Madison – Wisconsin campus (again, another thing we do on vacations).  All I have to say is that it must be amazing to work on a campus that is literally right next to a giant lake.  It was gorgeous!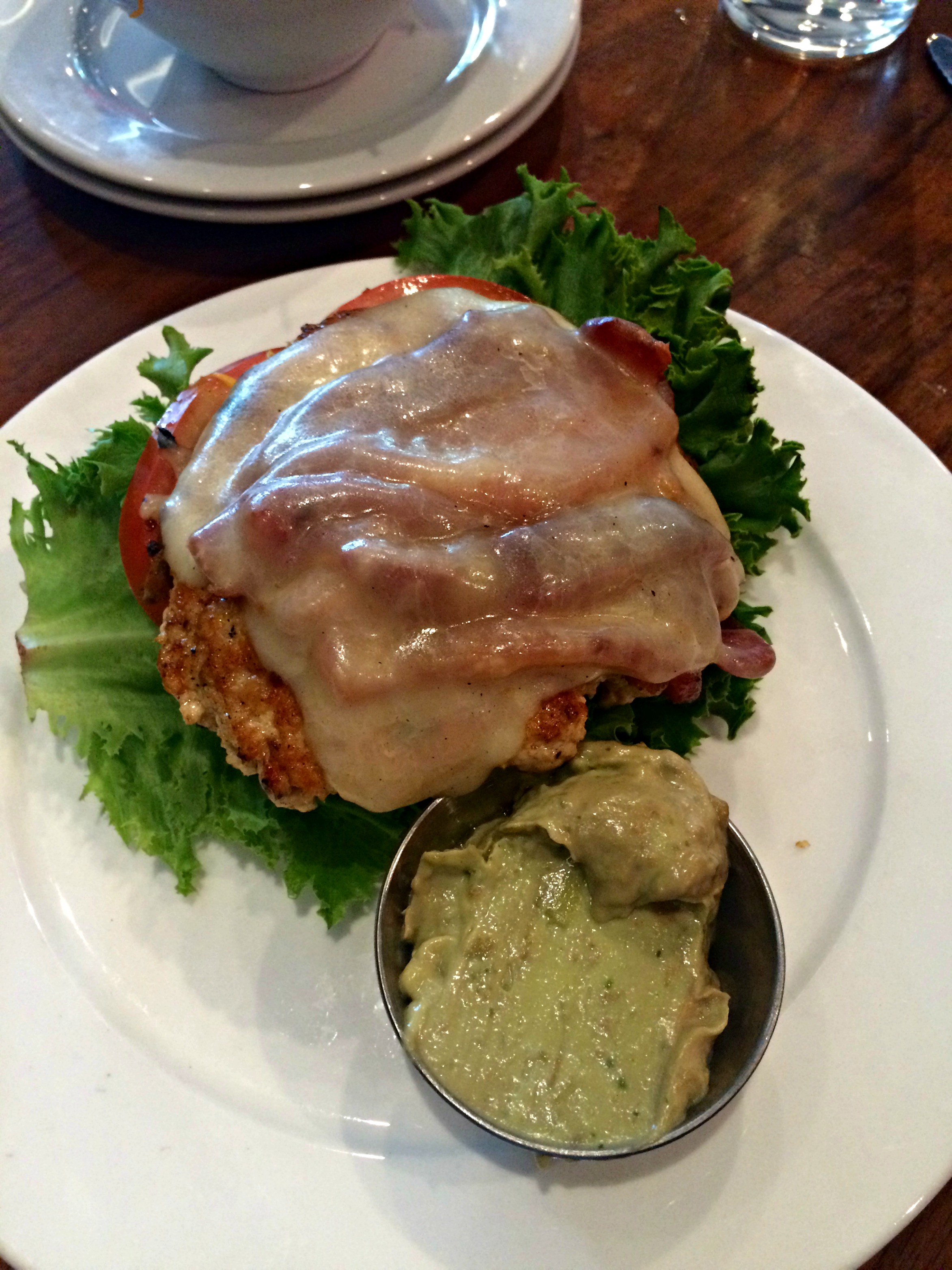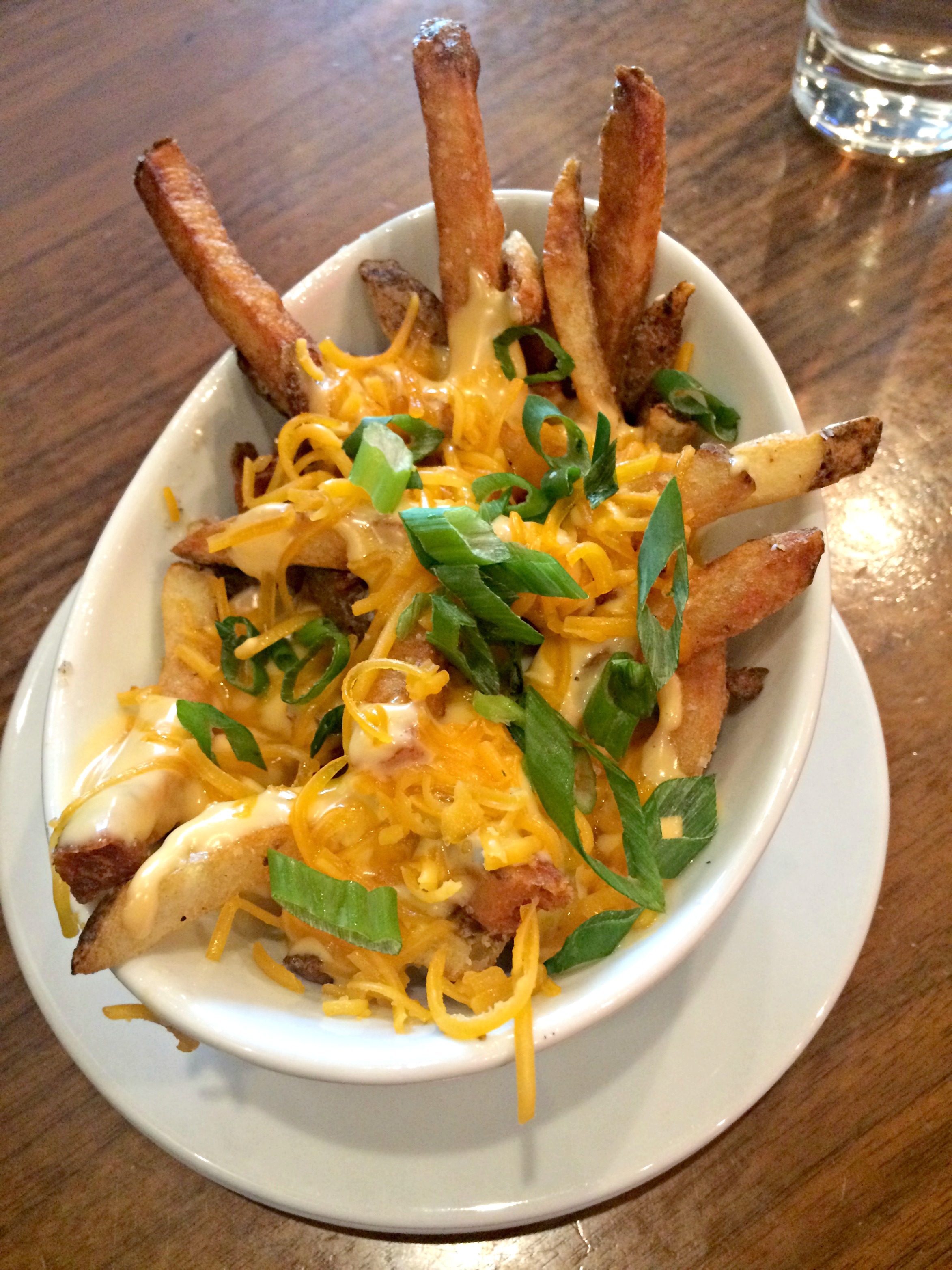 After a brief walk around, we finally worked up an appetite for lunch at DLUX.  After having a beef burger the day before, I wanted to try something a bit different.  I ordered the Left Coast Club (marked gluten sensitive), which consisted of a house-made chicken burger, Monterey jack cheese, lettuce, tomato, bacon, and an avocado ranch dressing.  Without the bun I needed something a bit more, so Jeremy and I shared an order of their sharp cheddar and green onion fries (P.S. these are cooked in the same fryer as gluten-containing items).  The burger honestly left a bit to be desired, but the fries sure hit the spot.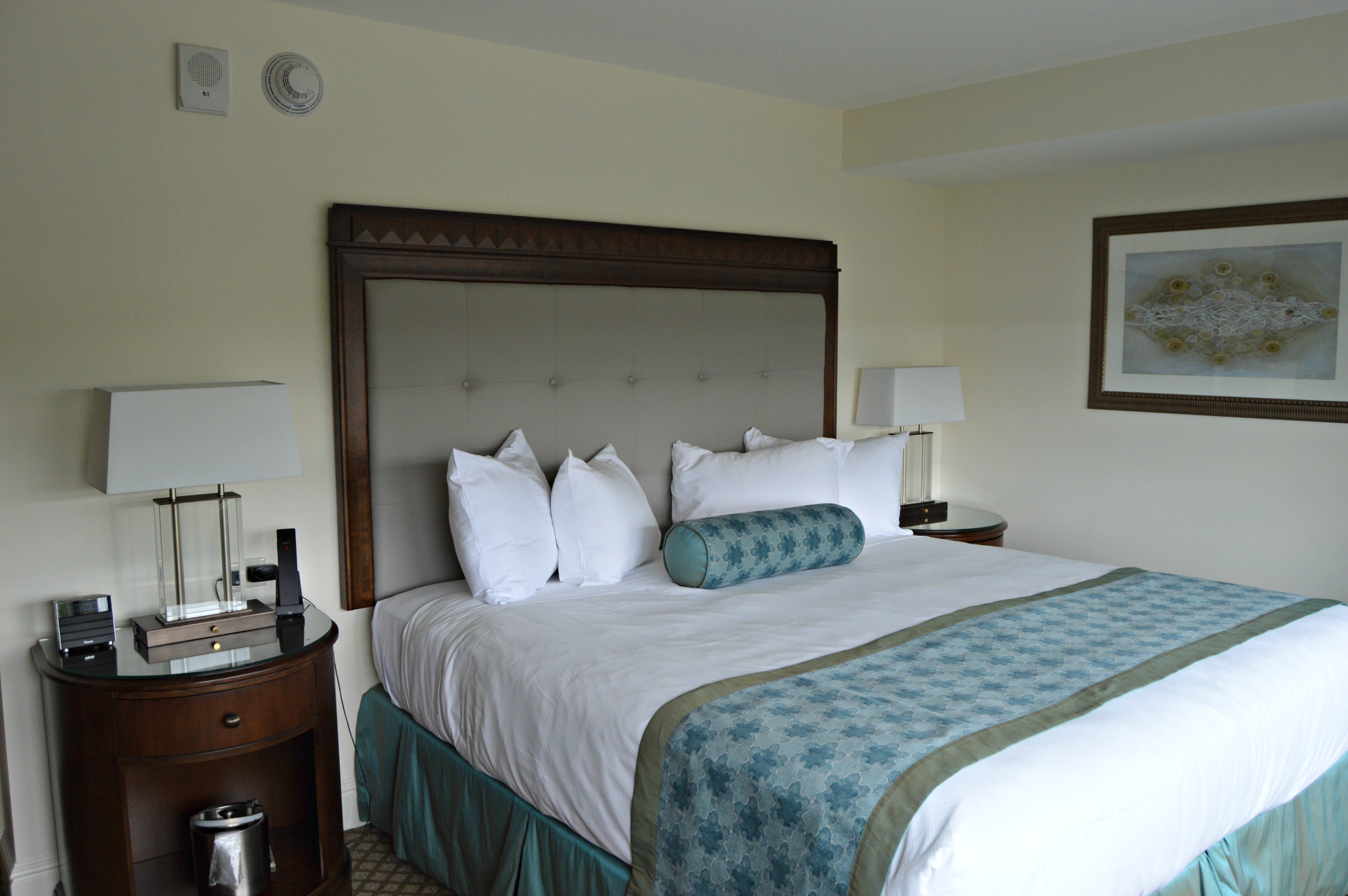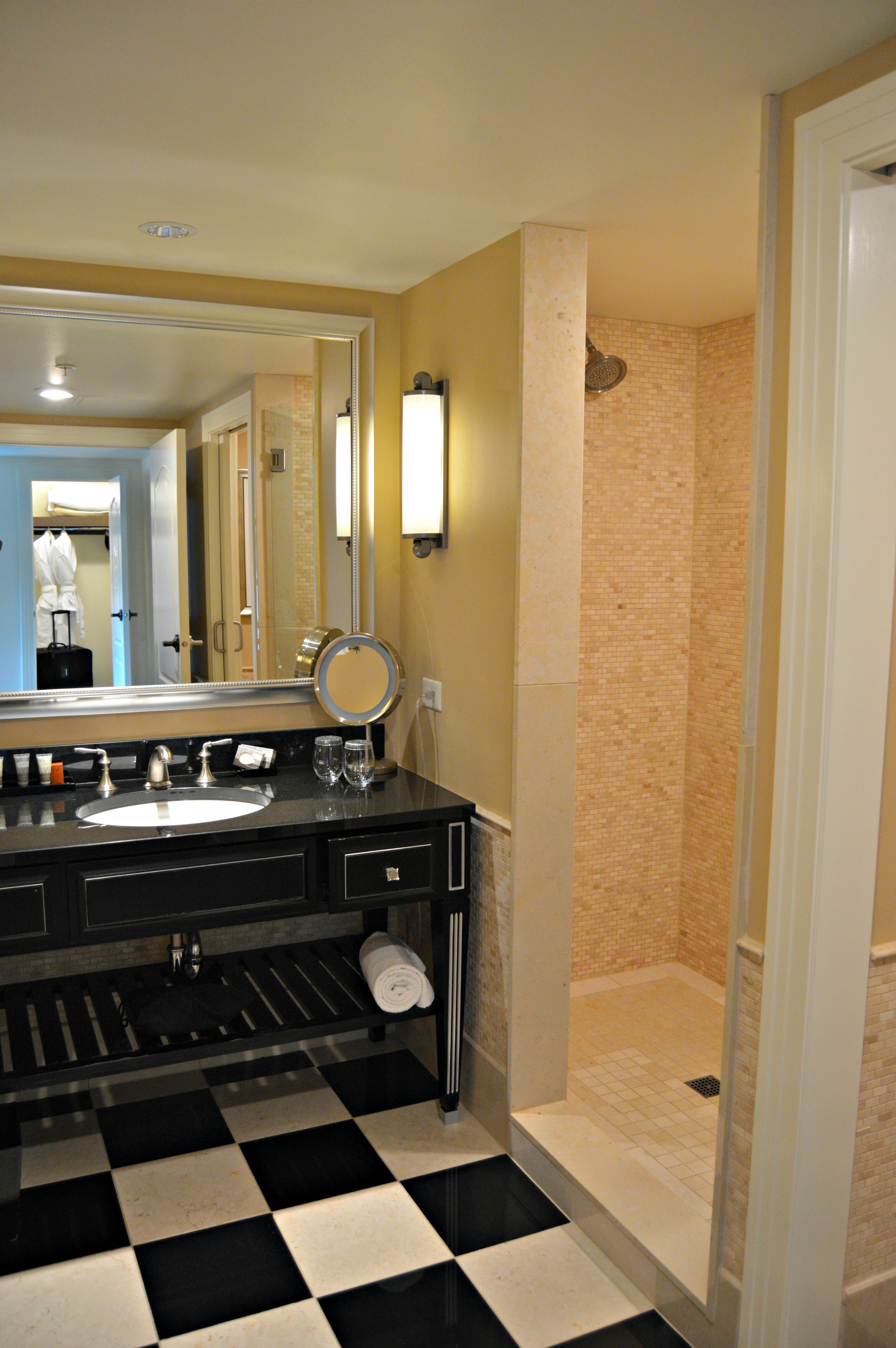 Once we ate, it was the perfect time to get checked into our hotel.  While we didn't pay extra for a lakefront room, we still had a pretty darn good view of the water!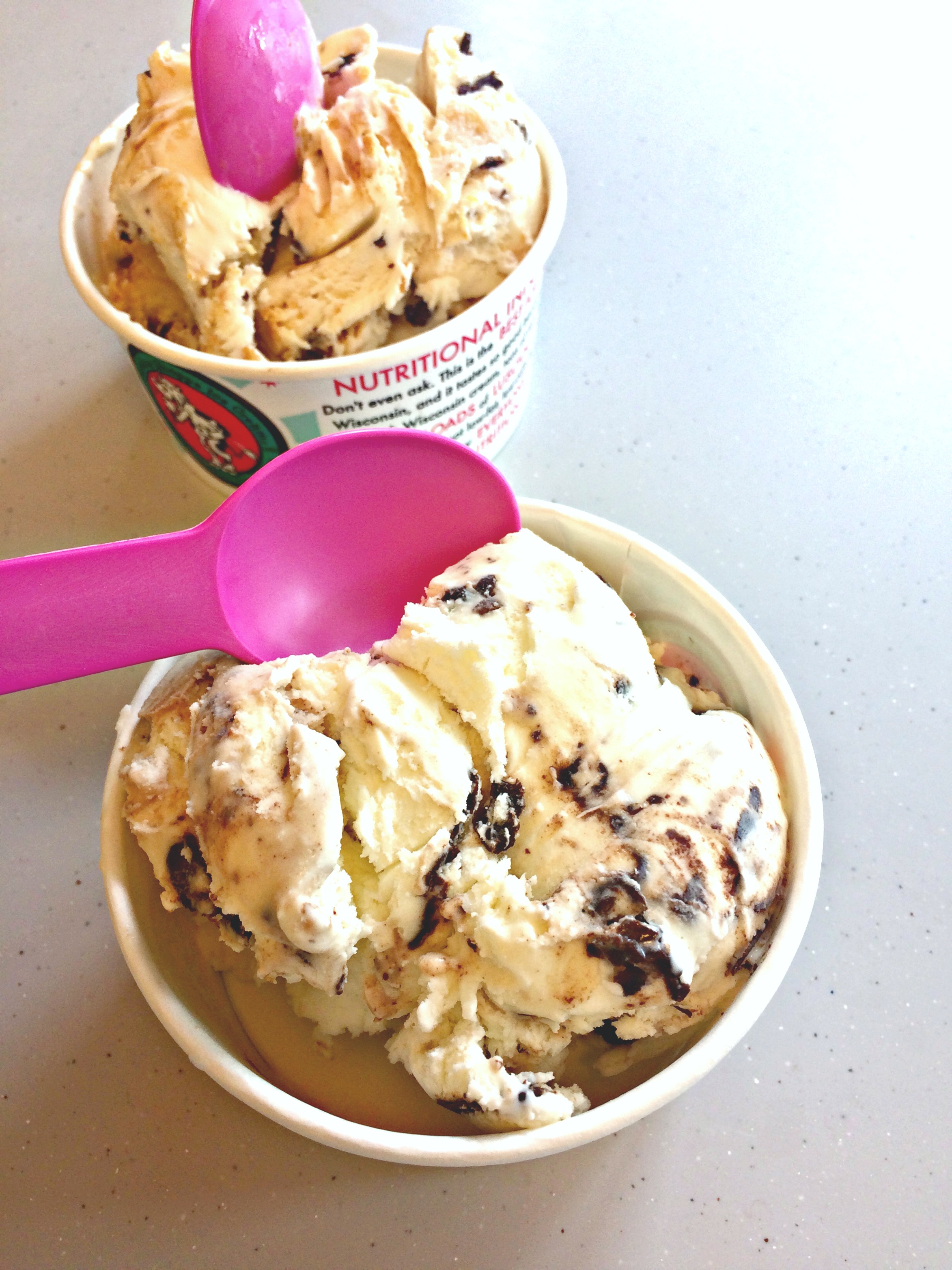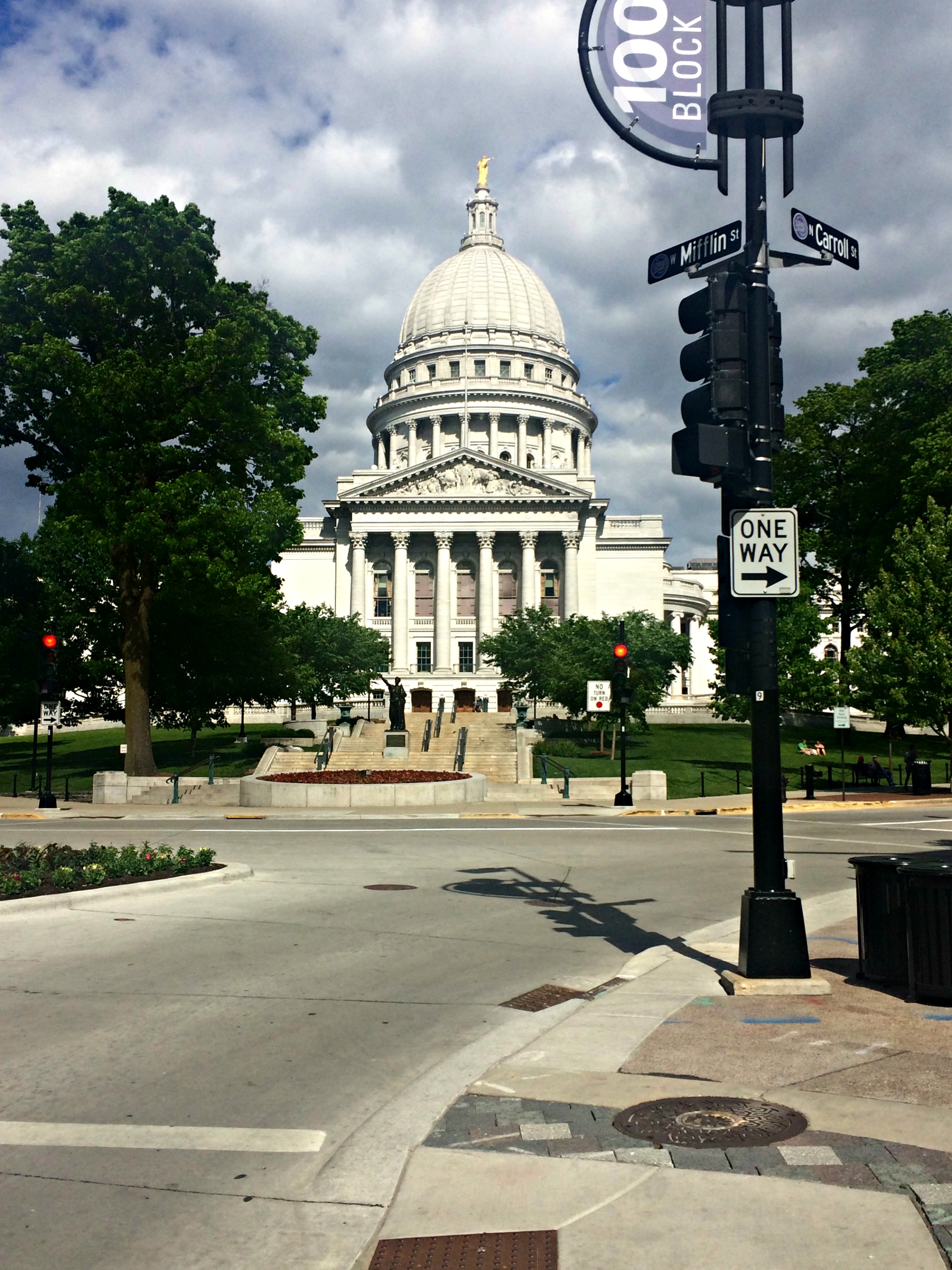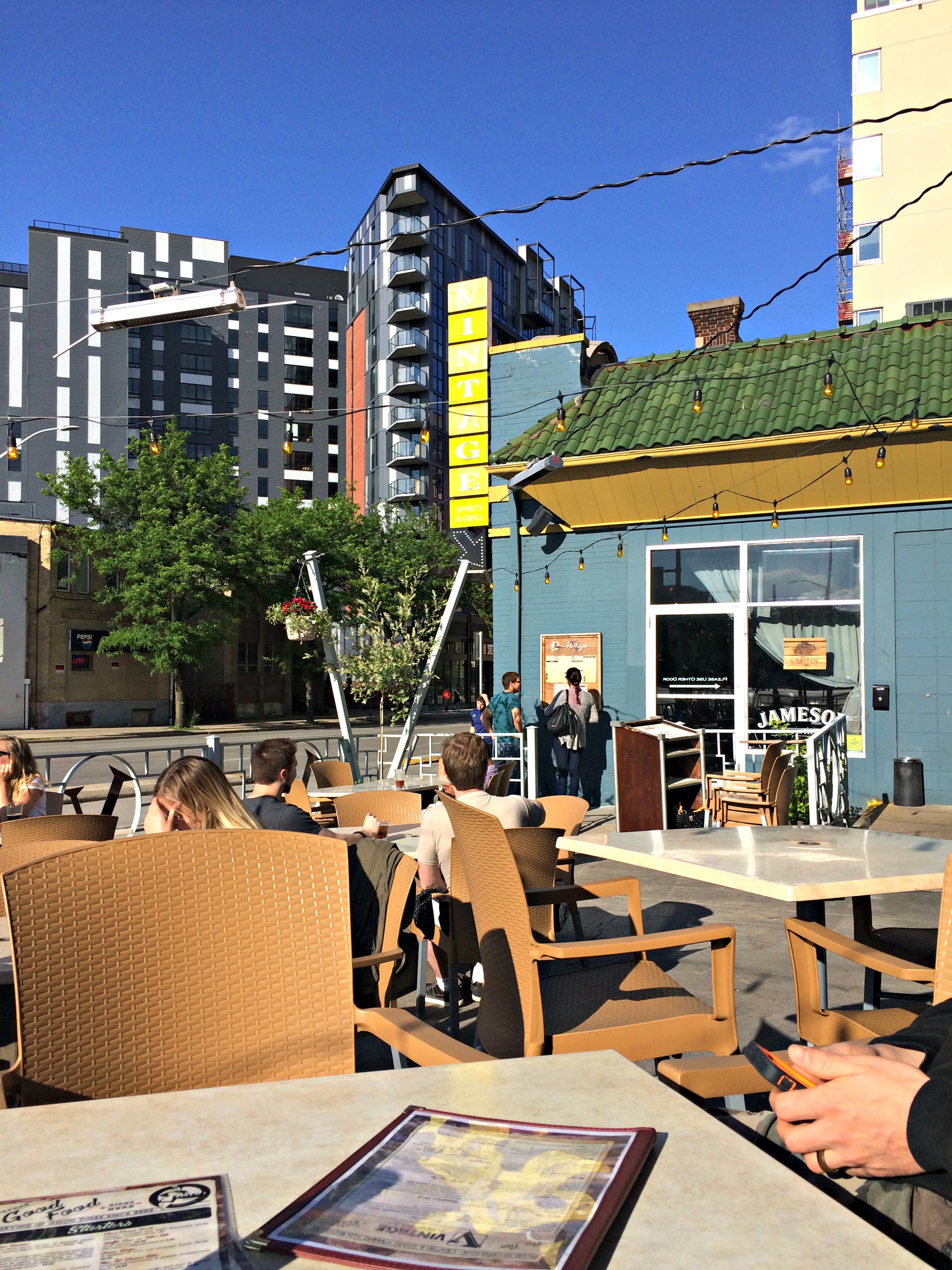 With a good three hours to kill before our dinner reservations, we hit up Chocolate Shoppe Ice Cream (they have lots of GF options), walked along State Street, checked out a beer/wine store, stopped by Whole Foods for snacks for the next day, and Jeremy grabbed a beer at Victory Brewing Company.
Then it was dinner time!  I was probably most excited about visiting Jac's Dining and Taphouse because they are extremely gluten-free friendly.  Almost everything on their menu is either gluten-free or can be modified to be.  They also use a separate gluten-free fryer, which always stands out to me as a restaurant that is truly excelling at gluten-free dining.  P.S. I strongly recommend reservations because it is a small restaurant and they were quite busy, even on a Monday night.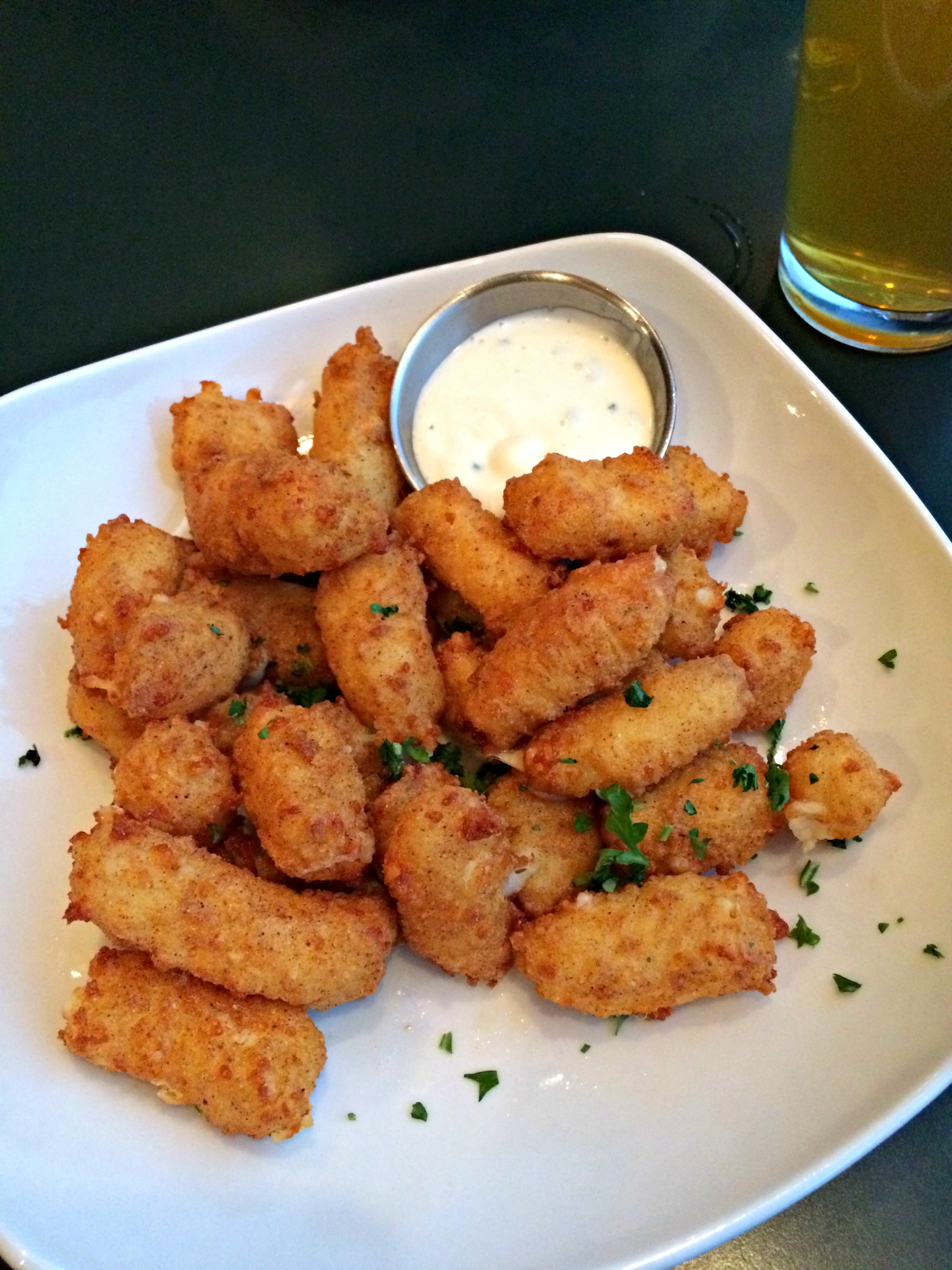 Since we were in Wisconsin, we had to get fried cheese curds at least once.  This was the first restaurant that actually had a gluten-free version, so we started our meal with an order.  They were so good and tasted amazing dipped in ranch.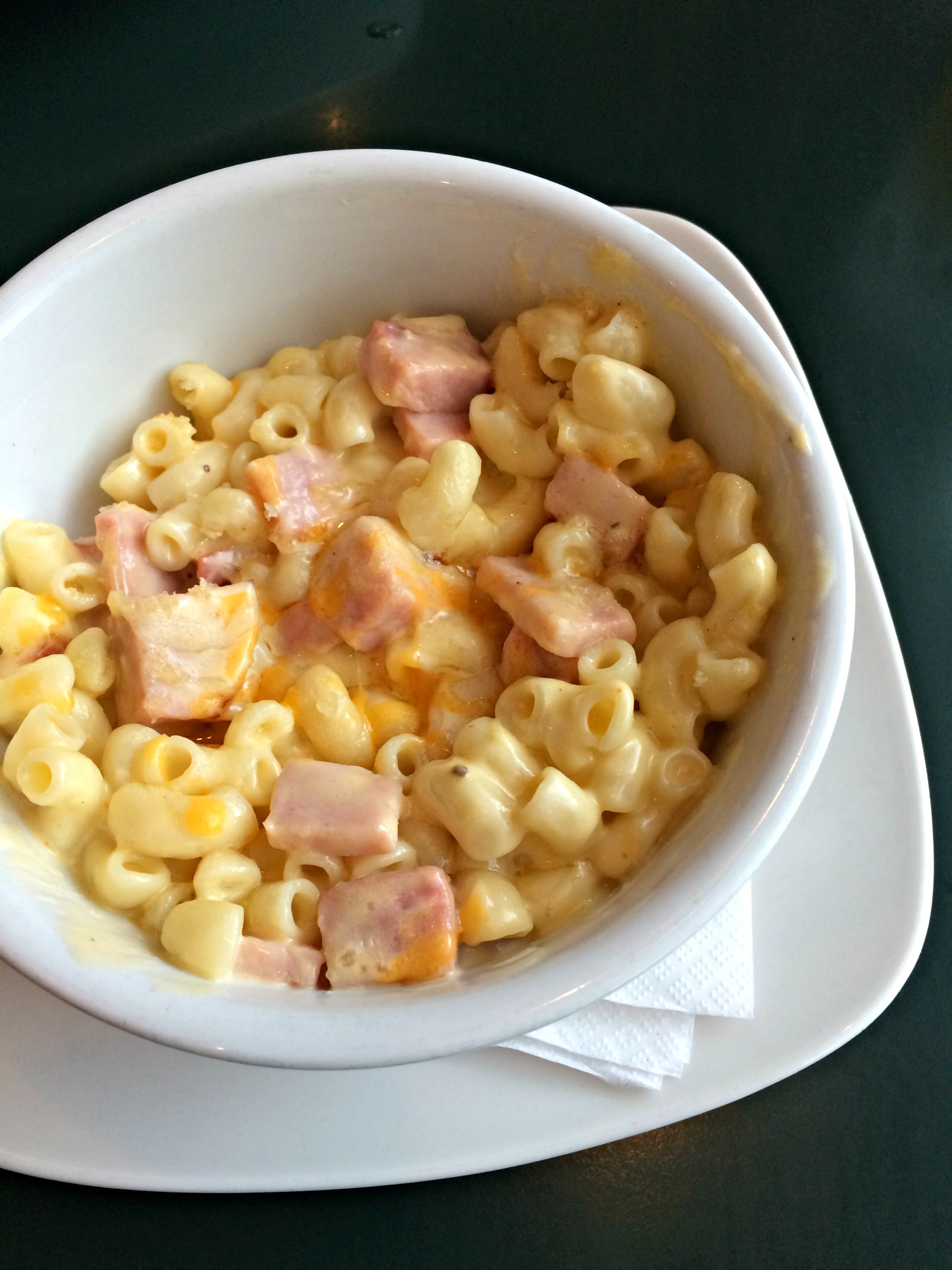 Keeping the cheese theme going, Jeremy and I split an order of their mac and cheese with ham (made with gluten-free pasta).  It was creamy, rich, and delicious, but I could not even finish my half because I was so stuffed from the day.  But don't worry, Jeremy ate the leftovers for breakfast the next day.  I really wanted a piece of their flourless chocolate cake, but I simply could not eat another bite.  Next time!
We called it a night after dinner and went back to the hotel to lay in bed and watch TV.  It felt so good to finally just relax and be lazy!
Tuesday was the official end to our vacation, as we spent the day driving home (with a quick stop to New Glarus Brewing for Jeremy).  We ate plenty of snacks along the way, and I definitely got in some shut-eye because vacations seriously just wear me out.  One of these days we are going to go on vacation and do nothing.
Gluten-Free in Milwaukee and Madison (Our Babymoon) #glutenfree #Wisconsin
Click To Tweet