Disclaimer: I do not have Celiac disease and, therefore, was not overly concerned regarding possible cross-contamination when making my selections at the following restaurants.  If you have Celiac disease, I certainly recommend asking the appropriate questions of your server regarding "GF-marked" items.
Eating Gluten-Free in Fort Collins and Denver, Colorado
Following the second Colorado recap, Jeremy and I had just enjoyed a beautiful evening at Red Rocks.  Even after our late evening, we were up bright and early to enjoy a day in Fort Collins with Jeremy's brother and his girlfriend.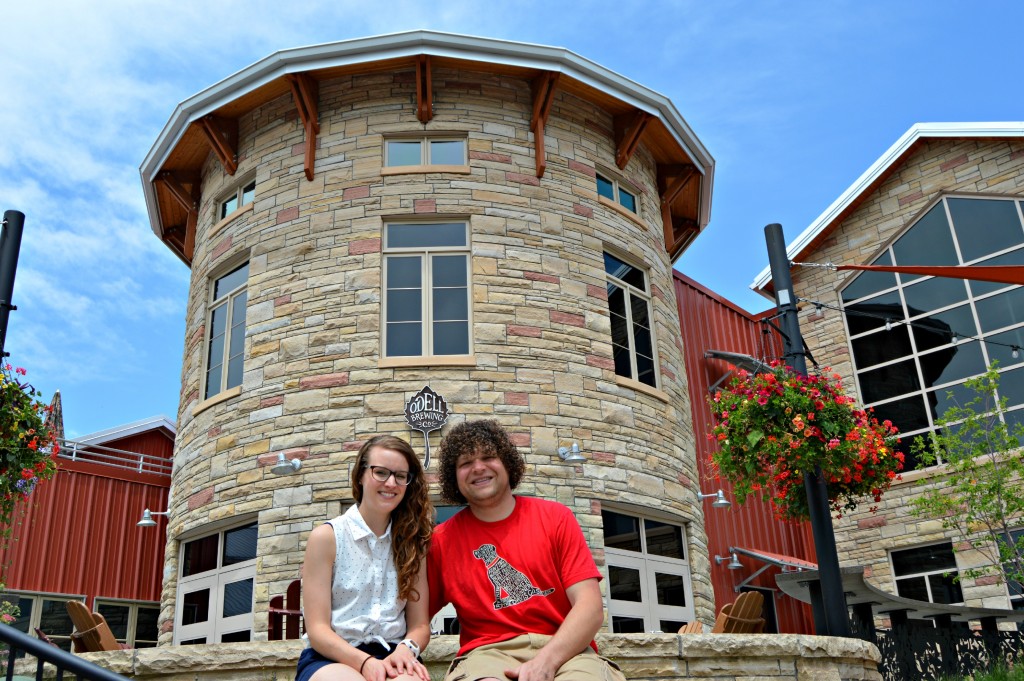 Our first stop was to Odell Brewing Company.  Jeremy and I visited here last summer and loved it, so we knew a return trip was an absolute necessity.  It was a gorgeous day, so we sat outside.  They have the most beautiful brewery and outdoor patio.  Since I am eating (and drinking) gluten-free, I had to sit this one out.  There are few things more painful than watching others drink beer when you cannot.  I suppose it was a good test of my willpower?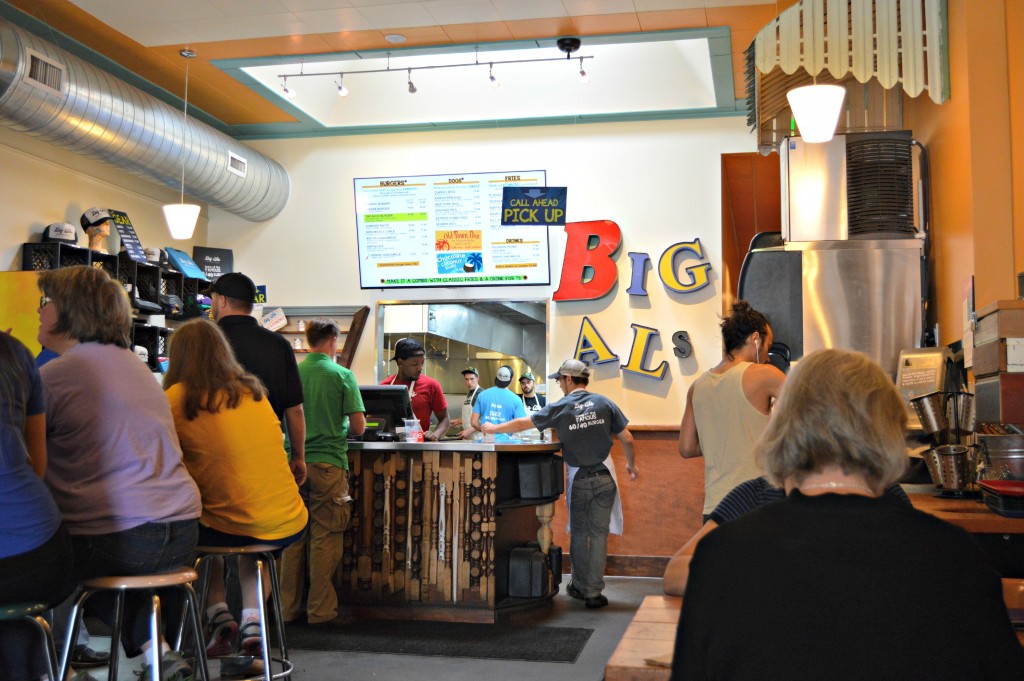 When we left Odell, we drove a short distance to downtown for lunch at Big Al's Burgers and Dogs.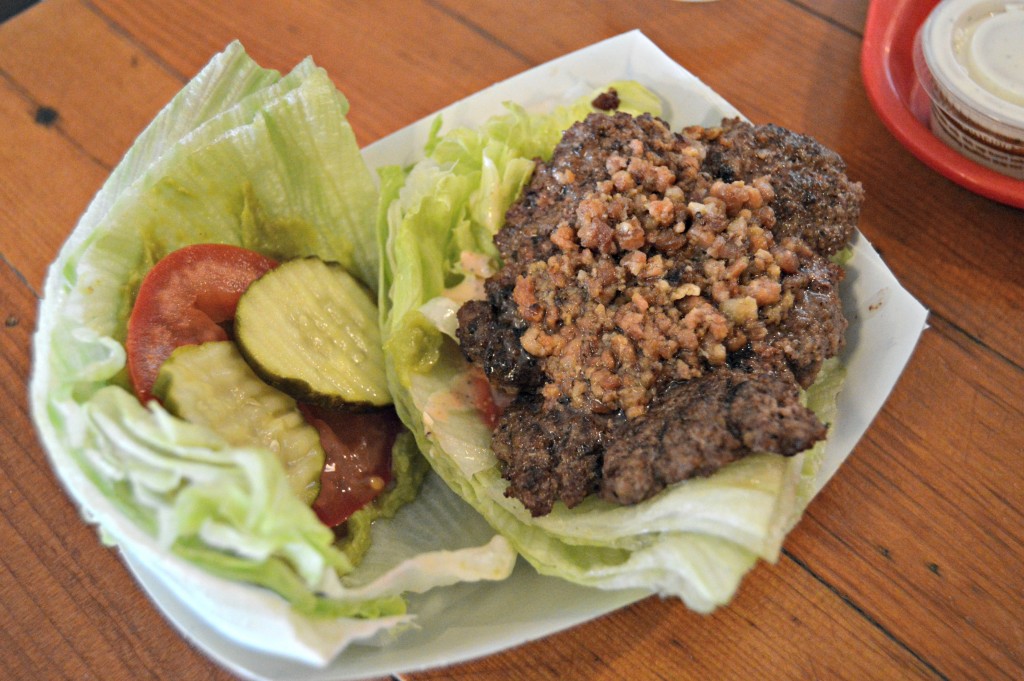 I selected the Bacon Guacamole Burger and had it served on a lettuce bun (they do have gluten-free buns too!).  This was honestly probably the only disappointing thing that I ate the whole vacation.  It was lacking in flavor and was so insanely greasy.  I definitely would not order it again.
Jeremy ordered their famous 60/40 burger and really enjoyed it, so maybe I simply did not pick the right thing.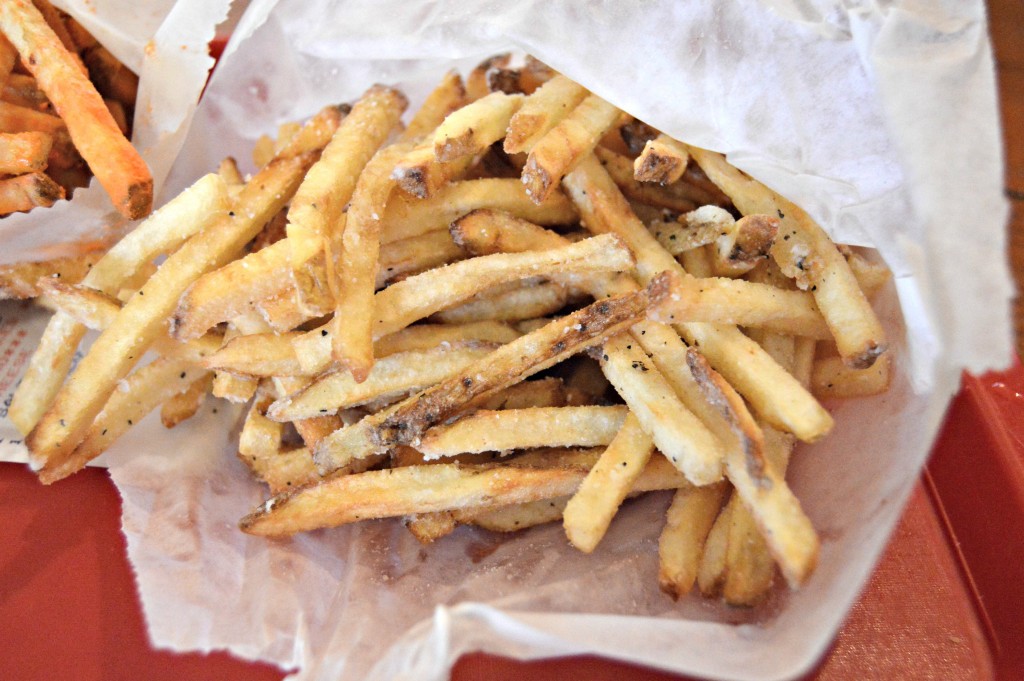 What I definitely would order again was their fries.  They were amazing!  I selected the salt and vinegar fries and shared them with Jeremy.  They were perfect dipped in ketchup.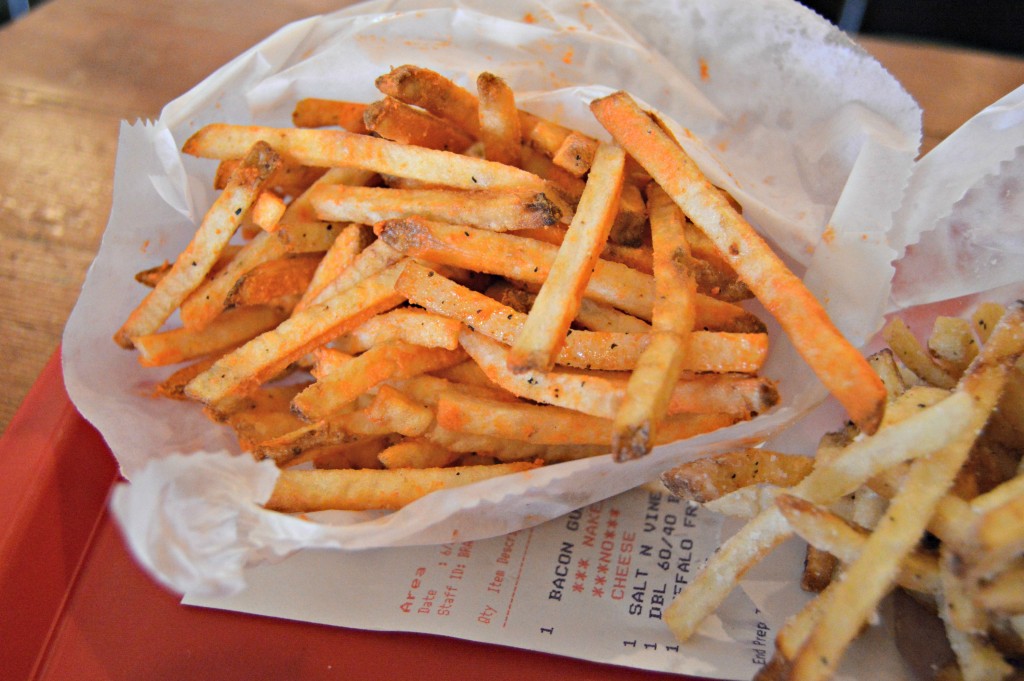 Jeremy selected the buffalo fries to share with me.  They arrived with ranch dressing, which was the perfect combination.  I loved both flavors, and would also love to try their truffle fries, sour cream and onion fries, and dill pickle fries!
After a quick stop to a new beer store just down the block, I requested to stop by Walrus Ice Cream since I saw they had a gluten-free sign.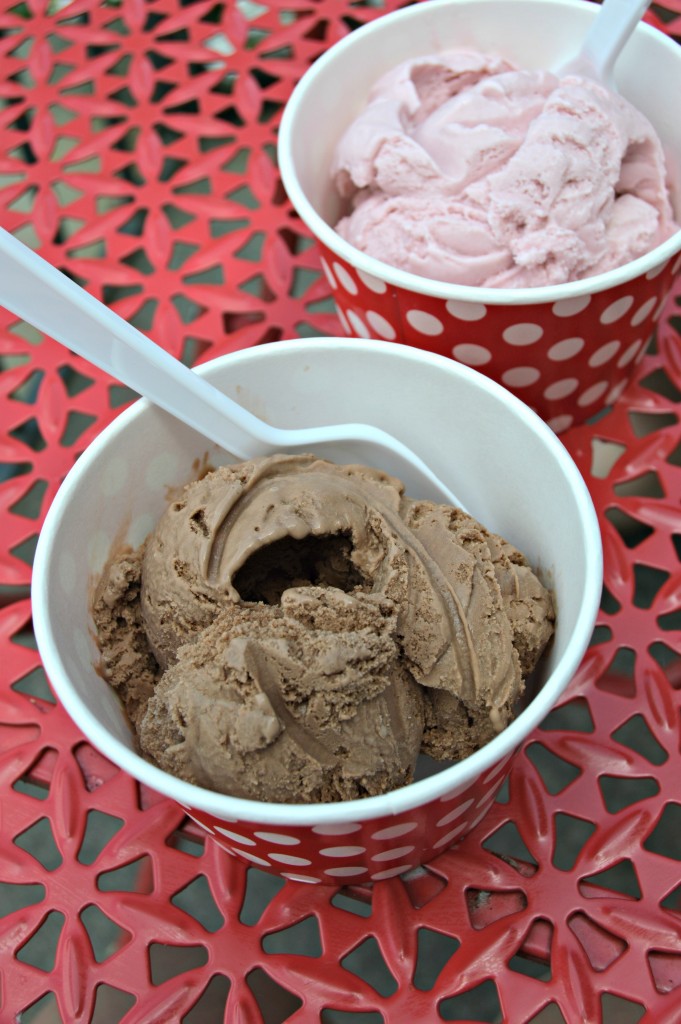 Jeremy ordered the black raspberry flavor, while I selected the orange chocolate flavor.  It was honestly one of the best dishes of ice cream that I have had in a long while.  The orange and chocolate combo just really works.  And for the heads up, they also offer gluten-free cones!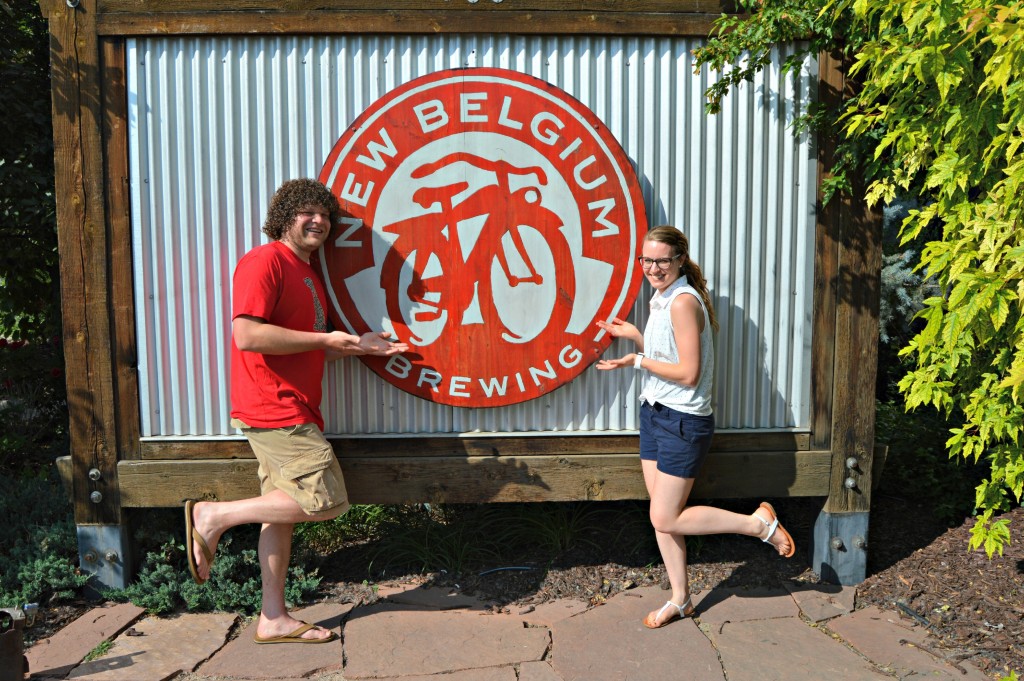 Once our bellies were full, we made our next stop to New Belgium Brewing Company for their epic brewery tour.  We are talking a 90-minute tour with plenty of free beer.  Too bad I could not drink any of the beer.  But everyone else had fun and I was fortunate to have been able to truly experience it all last summer.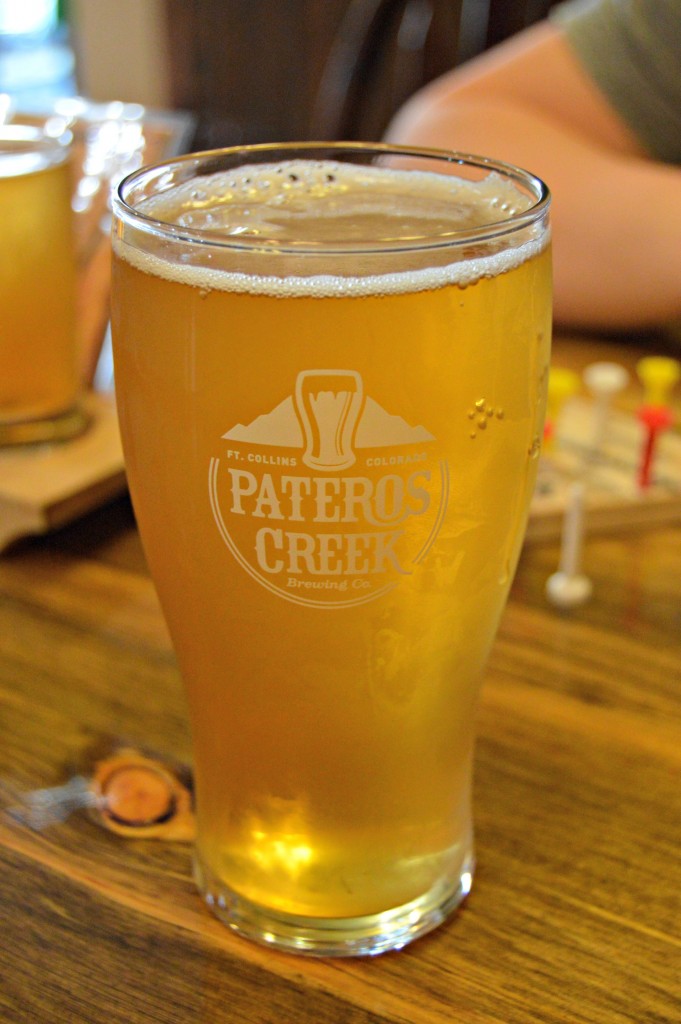 There were crazy storms happening in Denver around the time we left the brewery, so we decided to kill some time and stopped by Pateros Creek Brewing Company.  I selected this place because they had a gluten-free IPA on tap called Punk Rock.  I finally got to enjoy some beer!  I love any brewery that is GF-friendly.  Plus, they had the cutest and funniest dog running around, so we felt right at home.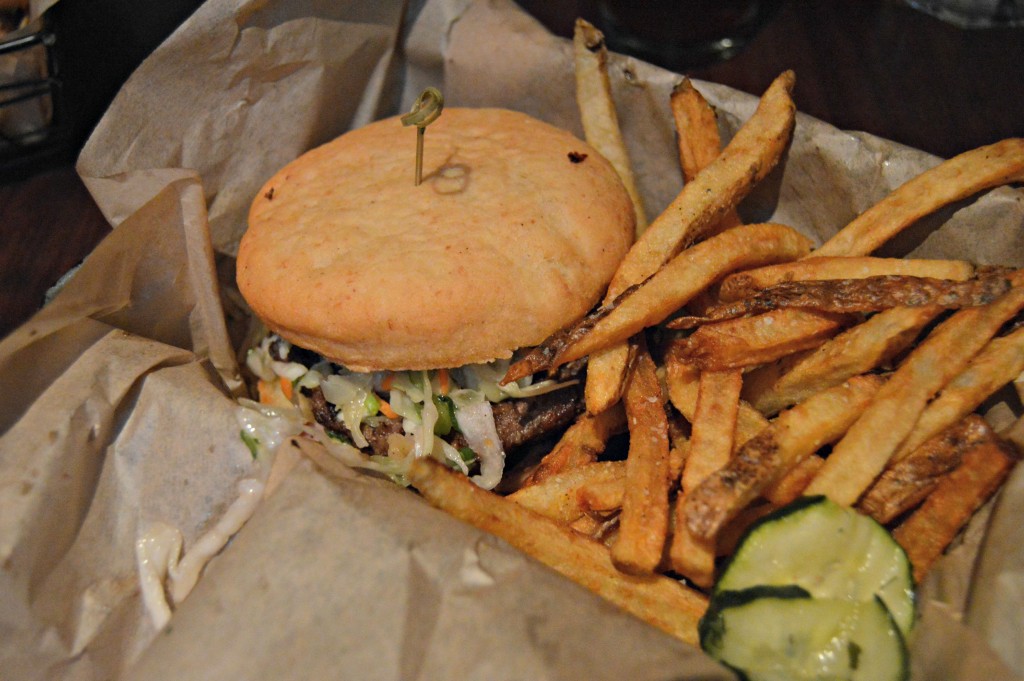 After an hour-long drive back to Denver, we stopped by Highland Tap and Burger for dinner.  I ordered the LoHi Luau Burger on a gluten-free bun.  It consisted of a Kalbi beef patty topped with ham, grilled pineapple scallion slaw, and Sriracha mayo.  It was amazing and I really enjoyed the gluten-free bun.  We all agreed that the fries and housemade pickles were crazy good additions.  I would definitely eat there again!
In my next recap post I will highlight our time in Boulder.  But for now, be sure to check out my previous posts from this trip:
Eating Gluten-Free in Denver, Colorado {Part 1}
Eating Gluten-Free in Breckenridge and Denver, Colorado {Part 2}
How to Eat Gluten-Free in Fort Collins and Denver, CO #Colorado #glutenfree
Click To Tweet
Have you ever been to Fort Collins?  Which restaurants are "must-tries?"