It's Wednesday!  But this is not just any 'ole Wednesday.  This so happens to be the first What I Ate Wednesday of my very first Whole 30.  As a result, I thought it might be fun to show you exactly what I ate in an entire day on the Whole 30.  Hopefully it gives you some ideas, and also helps you to see that the Whole 30 isn't all that bad.  Here's to hoping it helps me feel better!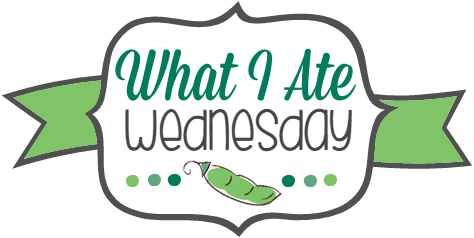 What I Ate Wednesday on the Whole 30: July 8, 2015
P.S. I took these photos on my phone on a whim, so don't expect anything too pretty!
I chose a not-so-great day to start my first Whole 30.  On Monday I was driving back to Omaha from a weekend in my hometown.  As a result, breakfast had to be eaten on-the-go.  I selected an apricot +sesame seeds Kit's Organic fruit and seed bar that I dipped in natural almond butter (no sugar added).  The Kit's bars are very similar to Larabars, and I love their unique flavor combinations!  I also ate an organic red delicious apple.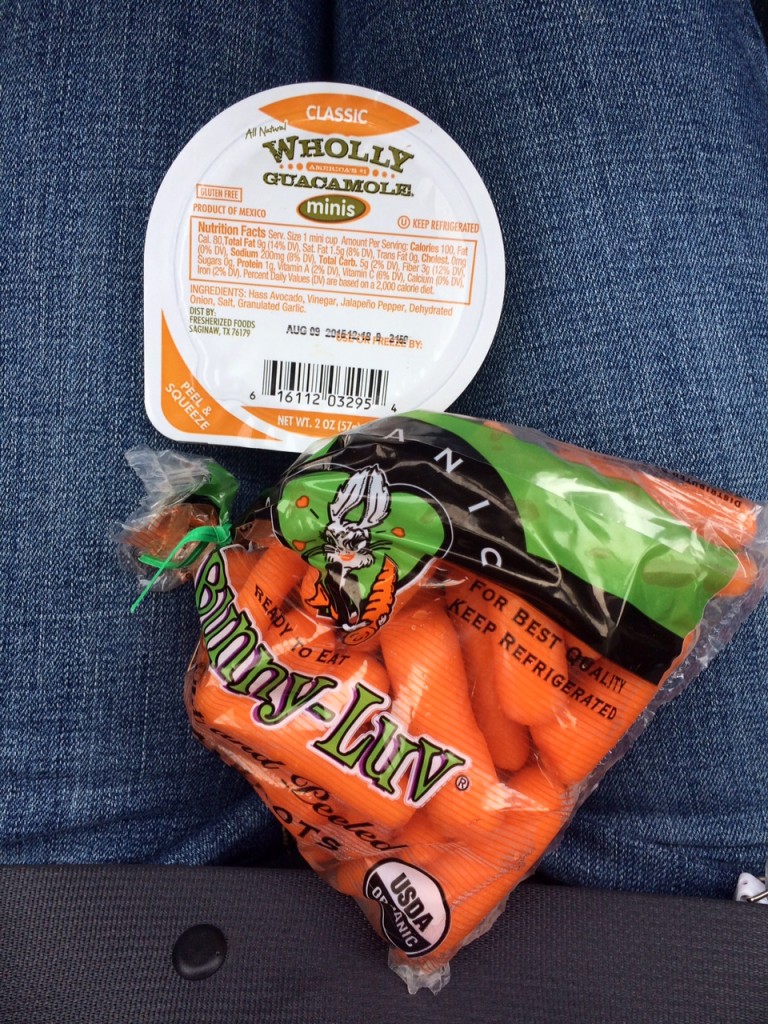 Snacks are not normally encouraged on the Whole 30, but since I am mostly tackling this challenge as a diet elimination to see if I get relief for my chronic joint and muscle pain, I am not so focused on the "eating habits" portion of the plan.  Therefore, if I am hungry for a snack, I am going to eat it!
I snacked on some organic baby carrots dipped in guacamole mid-morning.  This snack also helped keep me awake while driving, which was important!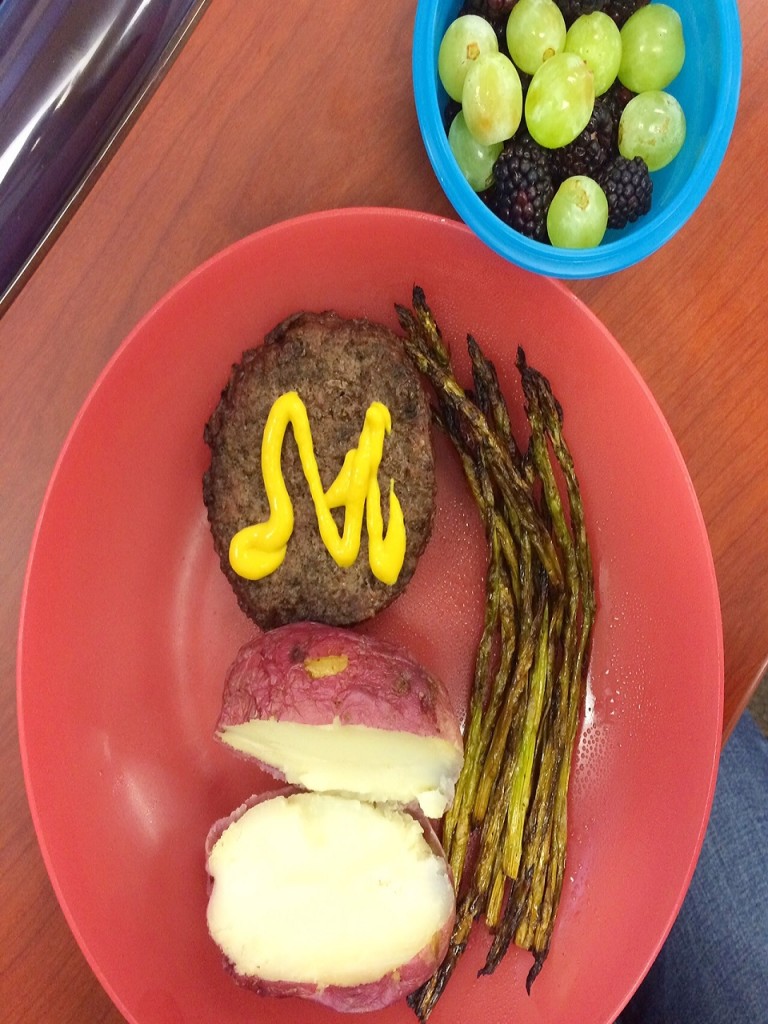 I ate lunch once I arrived to work.  It consisted of leftovers from dinner the night before: a burger topped with mustard, grilled asparagus, a plain baked potato, and fresh organic grapes and blackberries.  It was delicious and kept me full for hours!
I knew that I would not be able to make it until dinner without eating a snack because I had grocery shopping and unpacking to do after work.  I ate a perfectly ripe banana dipped in some sunflower seed butter (no sugar added).  I am loving this combination right now!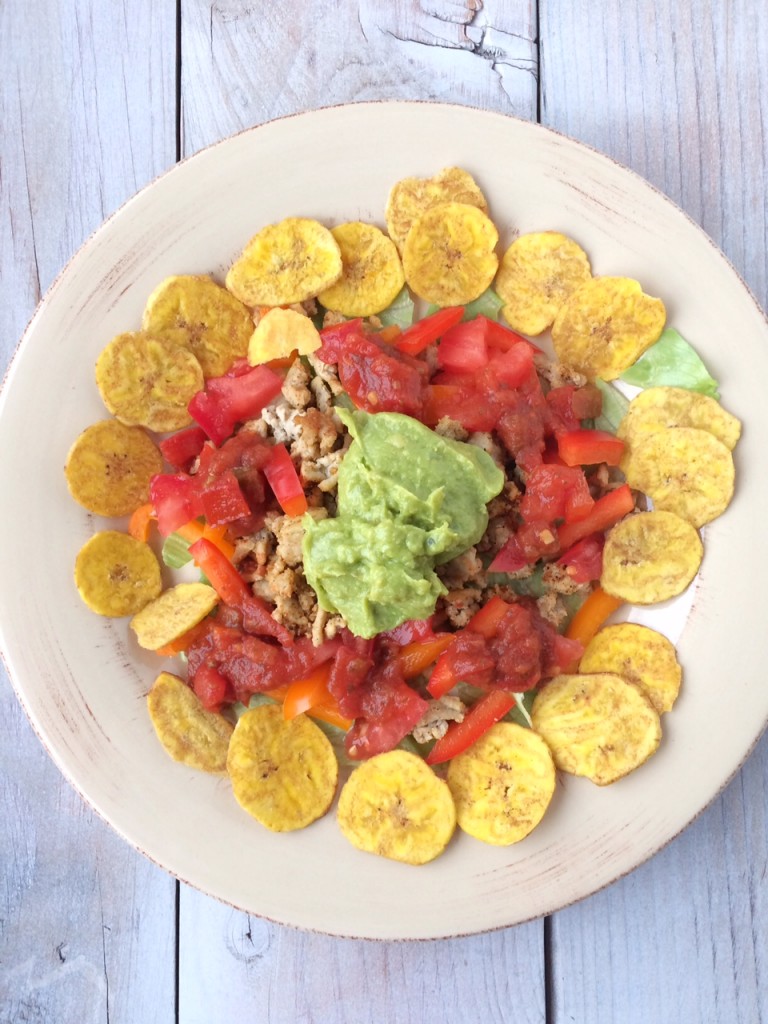 I ended the day with my Ground Turkey Plantain Nachos.  I am still so obsessed with these, so this dinner really hit the spot.
And that's right… no evening snack.  When I truly asked myself if I was hungry, the answer was "no."  Though I have to admit that I really wanted some popcorn!
There you have it!  My first Whole 30 What I Ate Wednesday.  There are plenty more to come, too.  And if you want to see even more of my Whole 30 meals, be sure to follow me on Instagram.
What a day of Whole 30 eats looks like #wiaw #Whole 30 #paleo
Click To Tweet
Have you ever done a Whole 30?
If so, what were your favorite things to eat?