Happy Monday, y'all!  I am on my way back to Omaha this morning, but for right now let's recap the Fourth of July weekend.  I had an amazing, productive, fun, and relaxing weekend.  I hope yours was just as great!
Fourth of July Weekend Happenings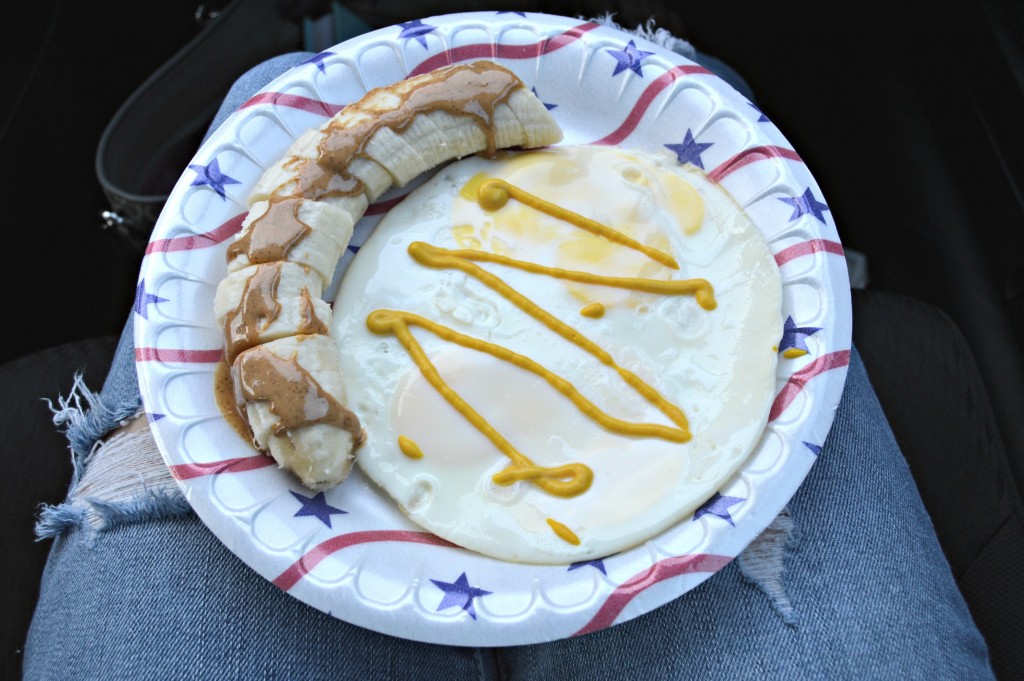 I had Friday off from work, but it still started out nice and early because my mom, Jeremy, and I had a long list of things to accomplish in a small amount of time.  We (mostly my mom!) set up five appointments to look at ceremony venues, reception venues, and a photographer for my upcoming wedding (eee!)  Since I was in a bit of a rush to make it to the first morning appointment, I ate breakfast in the car while my mom drove.  I munched on fried eggs with mustard and a banana with almond butter.  Don't you love my festive plate?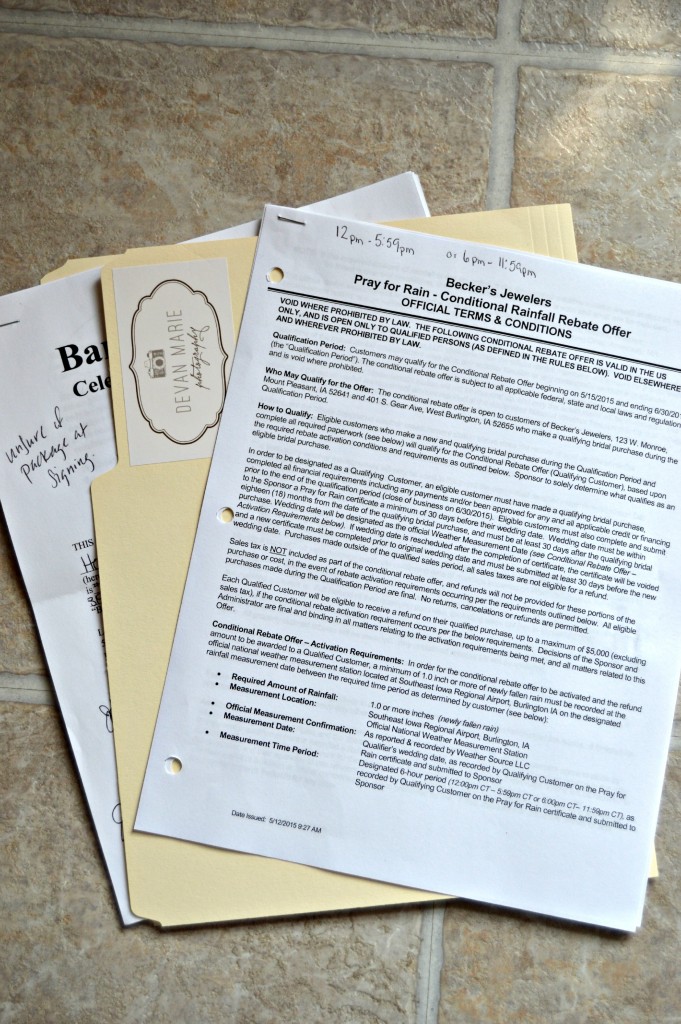 I am happy to say that we booked the ceremony and reception venues, chose a photographer and set up our engagement photo session, and most importantly… picked a date!  We will be getting married in April of 2016 (yes, that is about nine months away), so I am happy to have a lot of the "big things" set up.
Jeremy and I will also not be unhappy if it rains on our big day.  It turns out when he bought the ring that there was a special promotion going where he can potentially win a big chunk of change if it rains 1 inch the day of the wedding during the time-frame that we specify.  Is this highly unlikely?  Yes!  But, I think it will help me not freak out if rain is in the forecast.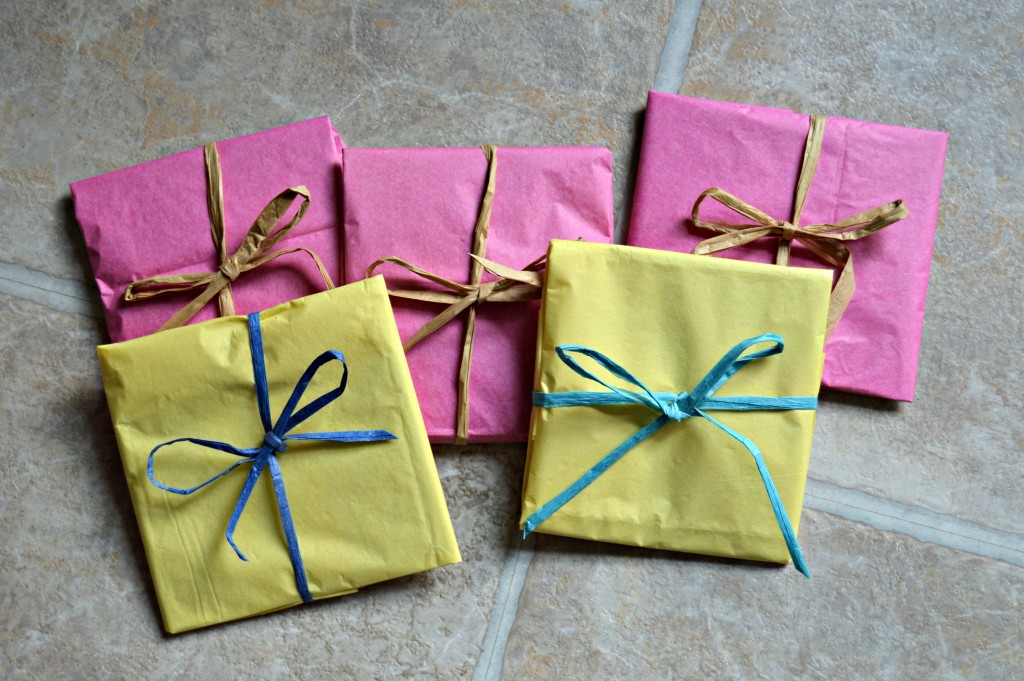 After the big commitments were made, I got to work wrapping some gifts for several important people in my life.  I think what is inside is pretty darn cute!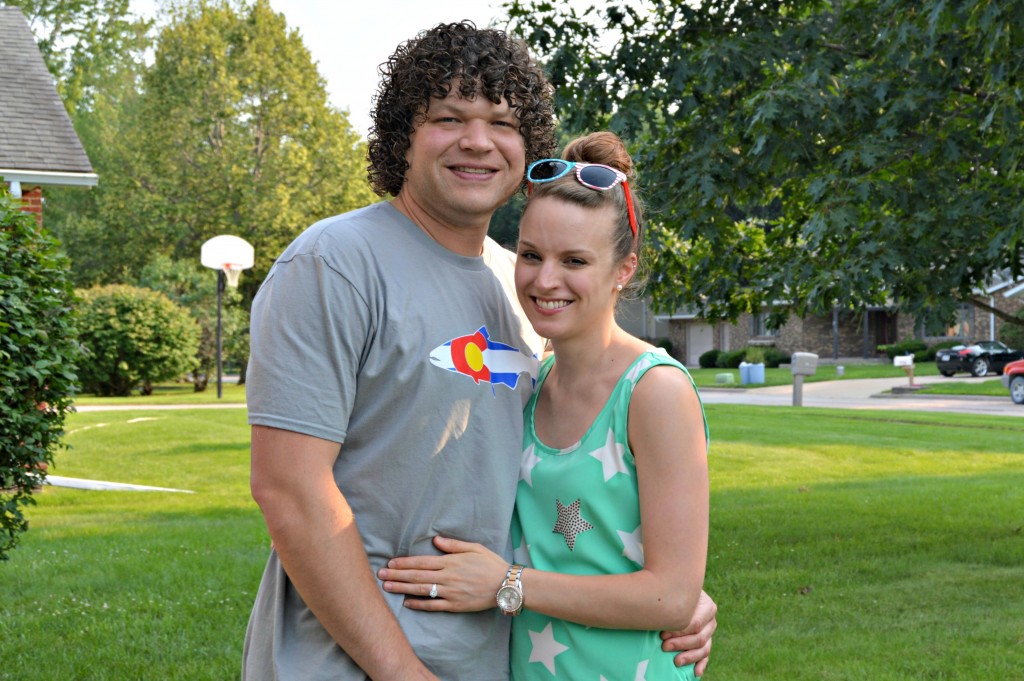 On Friday evening, I was so excited to be able to spend time with one of my best friends and her husband at her family's cabin and quarry.  Jeremy and I took our classic picture at my house before we headed that way.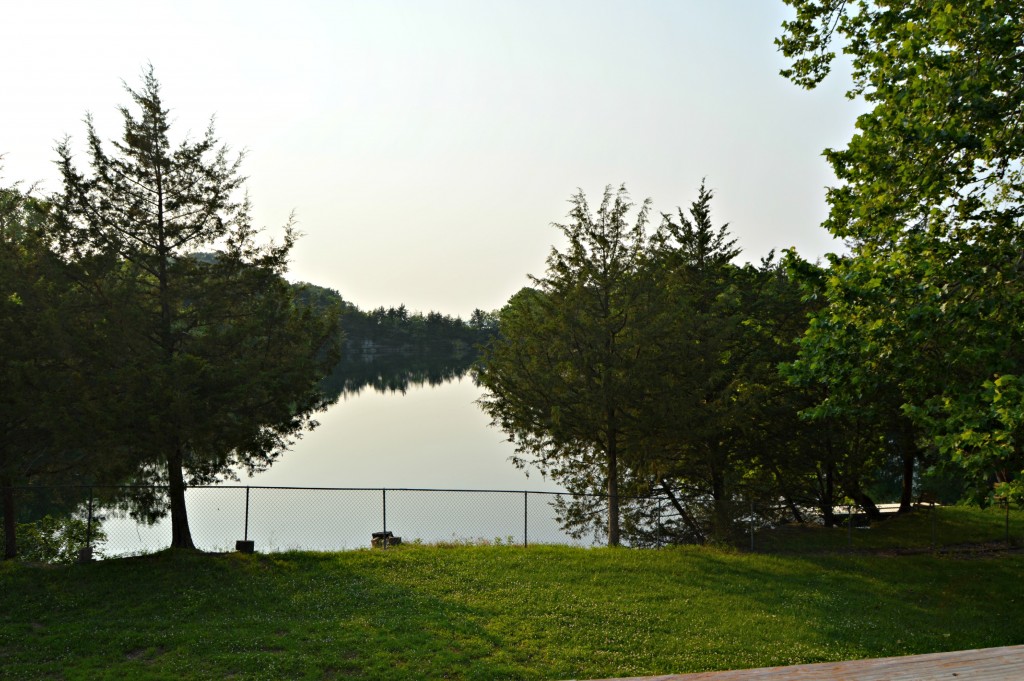 The quarry has the most beautiful location and atmosphere.  I love it there… just not the bugs.  I'm not much of an "outdoor girl!" 😉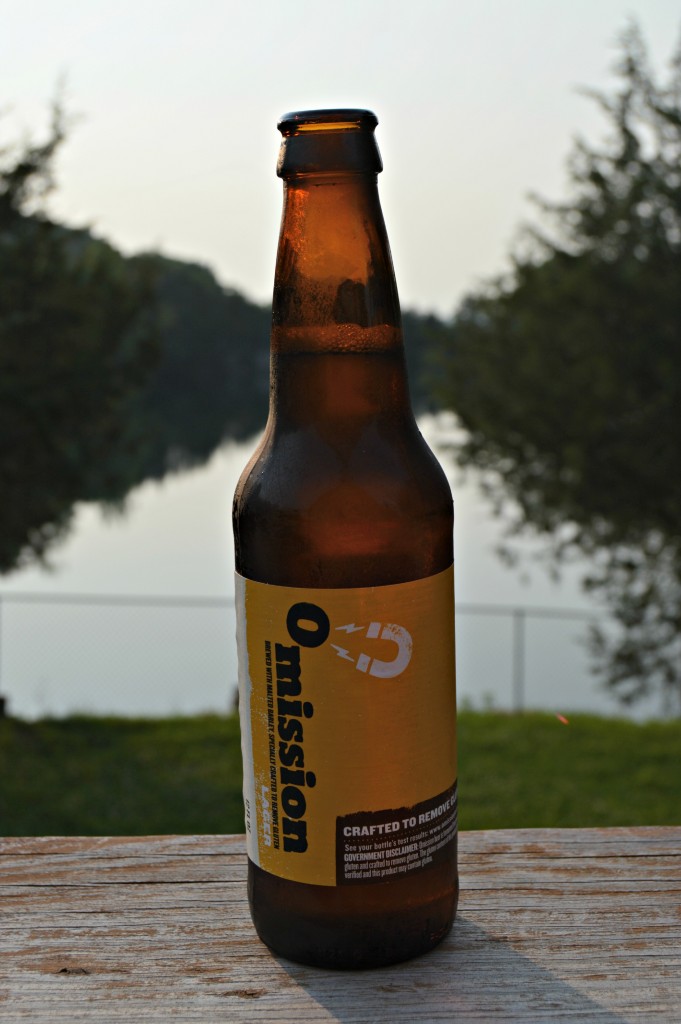 We got right to drinking and chilling almost immediately after we arrived.  I brought along gluten-reduced beer from Omission.  These are pretty decent as far as GF beers go.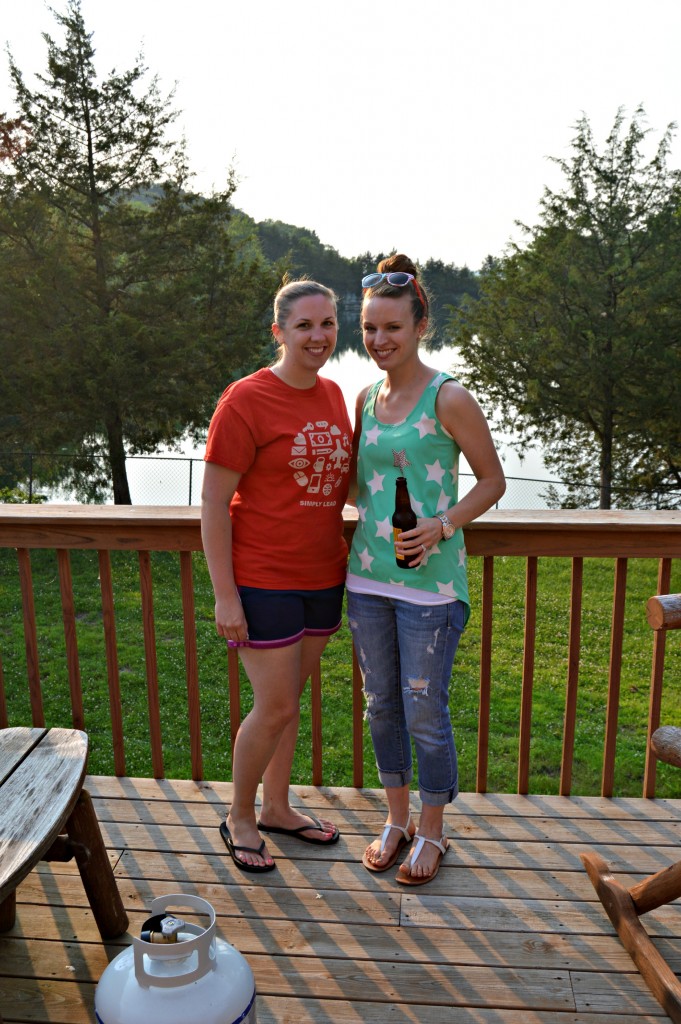 I asked this girl to be my matron of honor and, luckily, she said yes!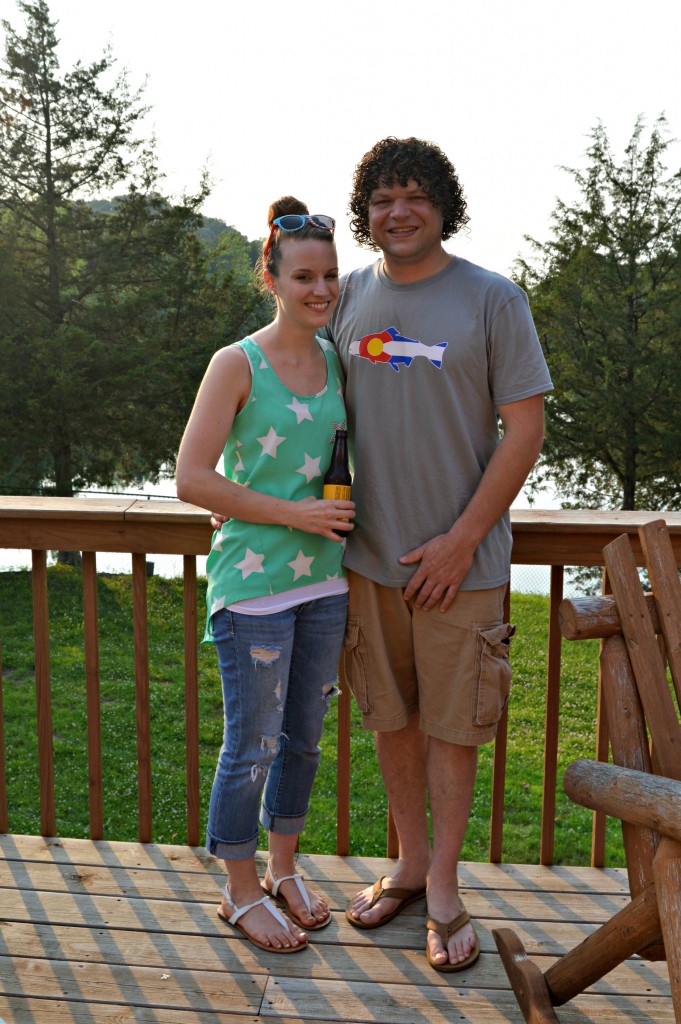 It is crazy to think that our wedding is only about nine months away, but we are pretty darn excited about it!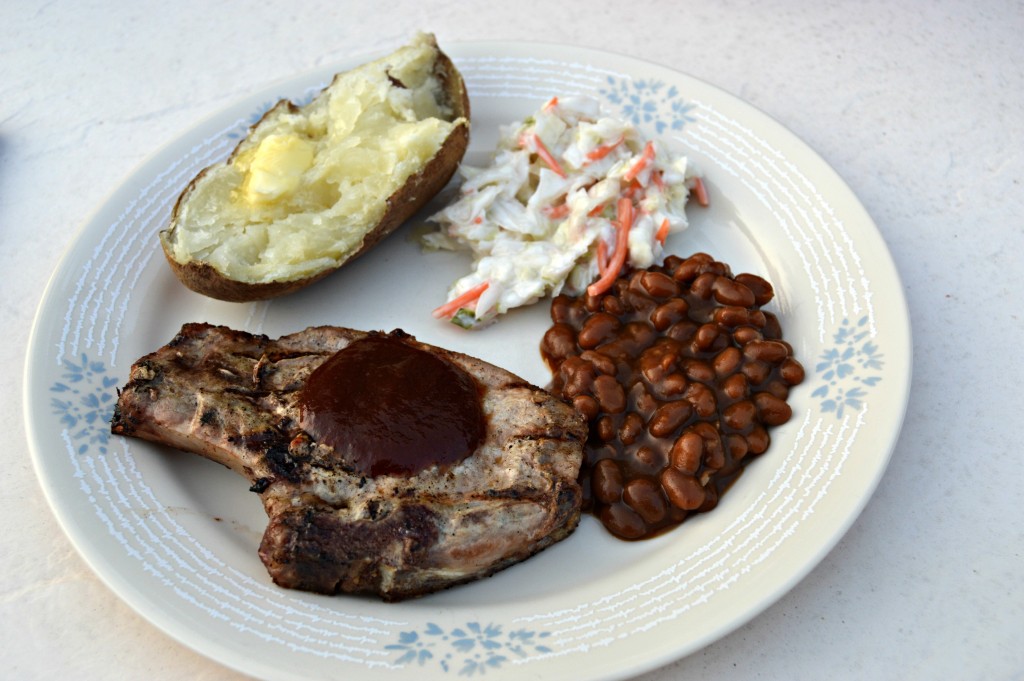 Once we were a couple of drinks in, we sat down to a delicious dinner of grilled pork chops, baked beans, coleslaw, and baked potatoes.  It was perfection, and I was so excited that everything was gluten-free.  Friend time, delicious food, and refreshing drinks = the perfect summer night.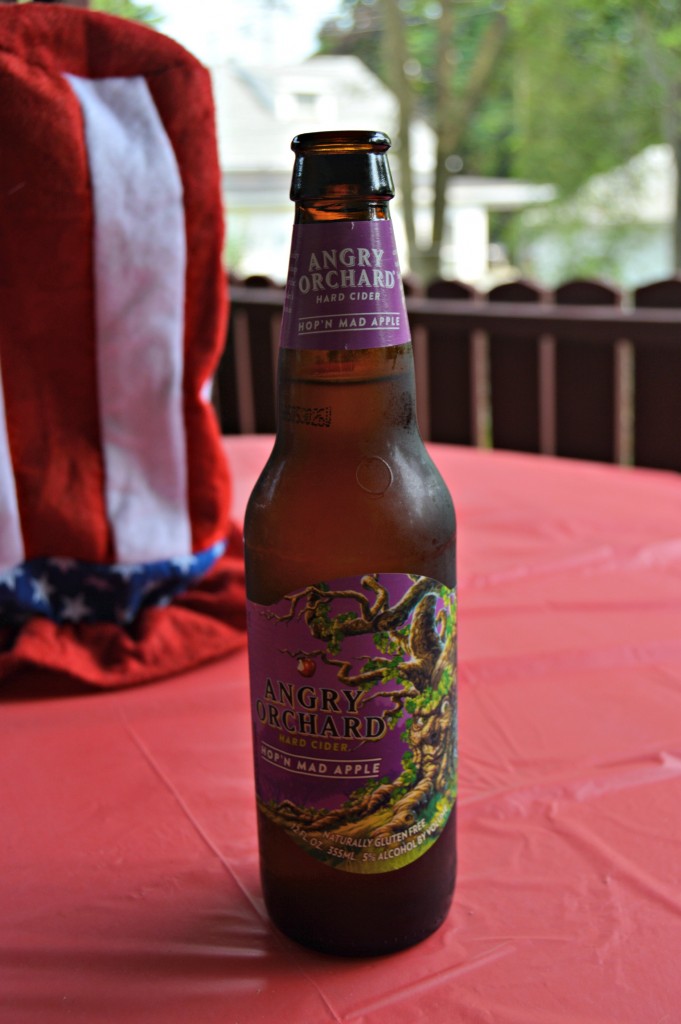 Saturday morning was pretty lazy for me.  I went on a morning walk with my mom and spent the morning working on the blog, researching wedding ideas, and catching up on TV shows.  In the afternoon, I stopped by the grocery store for some grilling food and went over to my friends' house for a 4th of July cookout.  I brought along a couple of gluten-free beers and a new-to-me cider.  I have been wanting to try this hopped cider for at least a month now, and was so glad I was able to.  It is definitely less sweet than most ciders, which is exactly what I was hoping for.  I would buy it again for a refreshing grain-free alcohol option.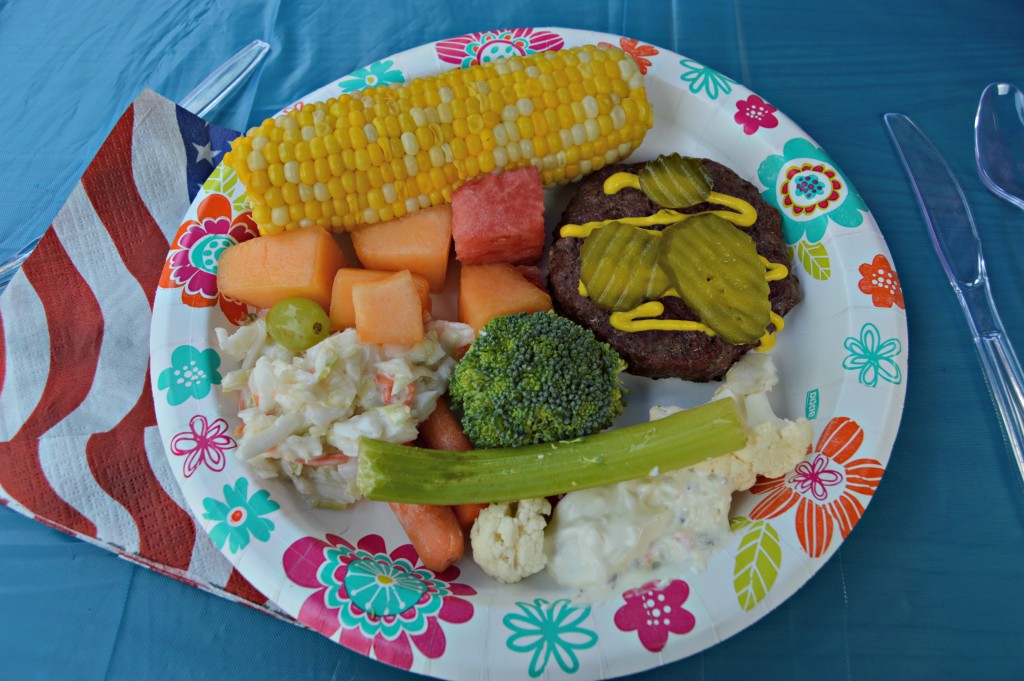 I do not have a ton of pictures from the evening because we were busy cooking, drinking, playing washers, and just hanging out.  It can also be pretty refreshing to just leave the camera alone every now and then.  But I was sure to snag a photo of my delicious dinner plate.  I ate a burger topped with pickles and mustard, veggies with dip, coleslaw, fruit, and corn on the cob.  I also ate plenty of handfuls of tortilla chips dipped in a sweet and spicy salsa dip.  Everything was so delicious!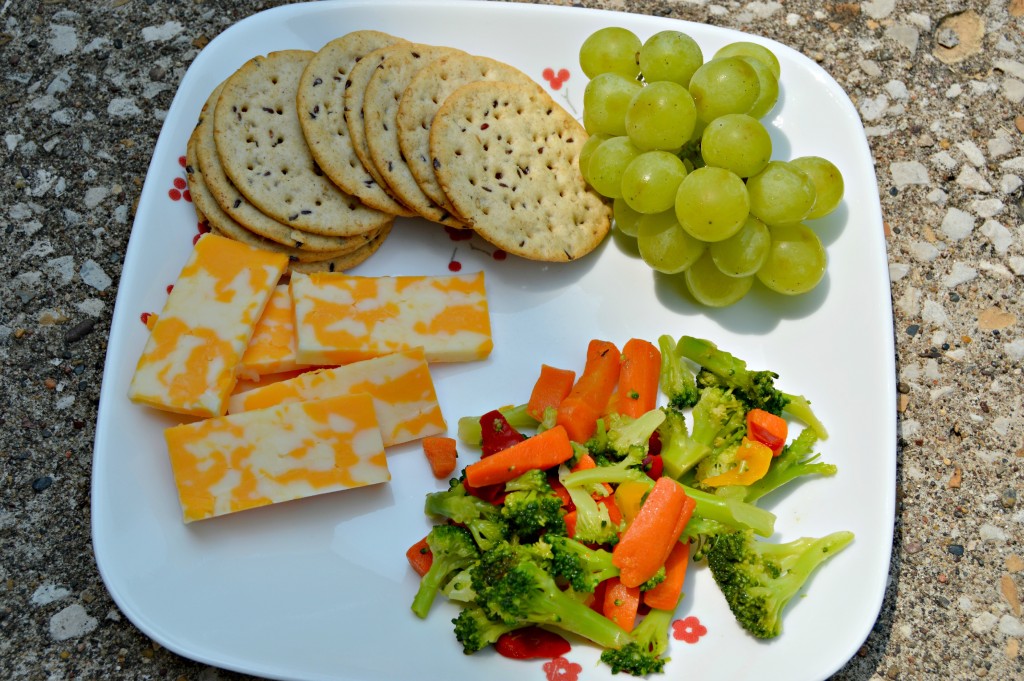 Sunday was just how I like them: lazy.  I did plenty of blog work, stalked Pinterest for more wedding ideas, and visited Jeremy on his break at work.  I also made sure to fit in a snacky lunch.  I ate gluten-free crackers topped with colby jack cheese, mixed veggies, and grapes.  Random?  Yes.  But it was exactly what I was craving.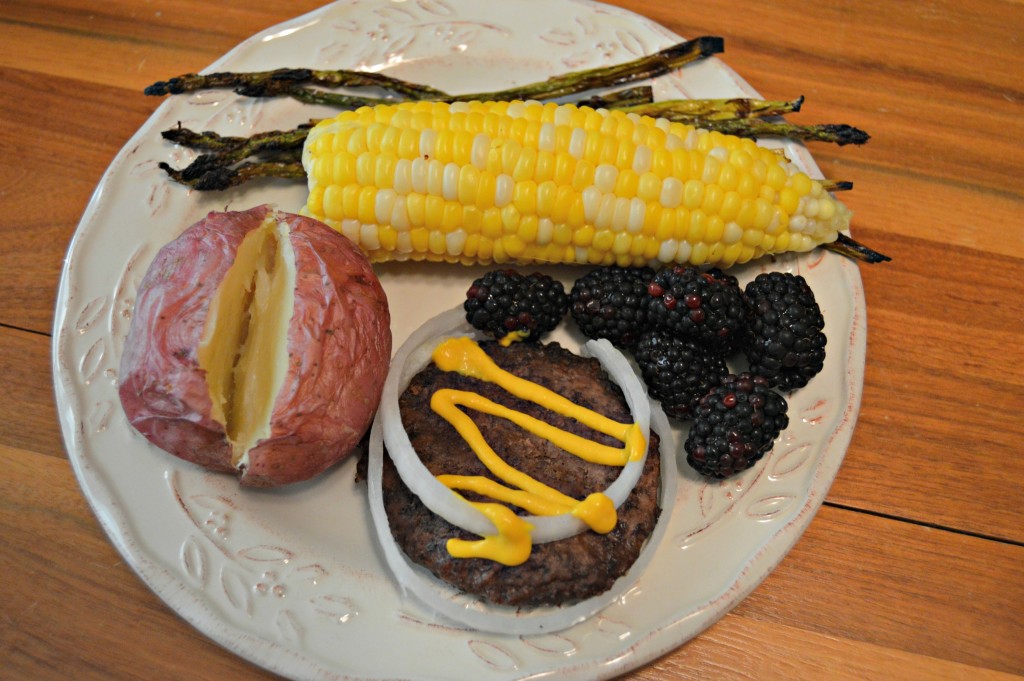 Summertime = grilling time, so it was more grilled food for our Sunday night dinner.  I went with a plain burger topped with onions and mustard, a baked potato, corn on the cob, grilled asparagus, and fresh blackberries.  I was stuffed at the end, but ate every last bite because it was that good.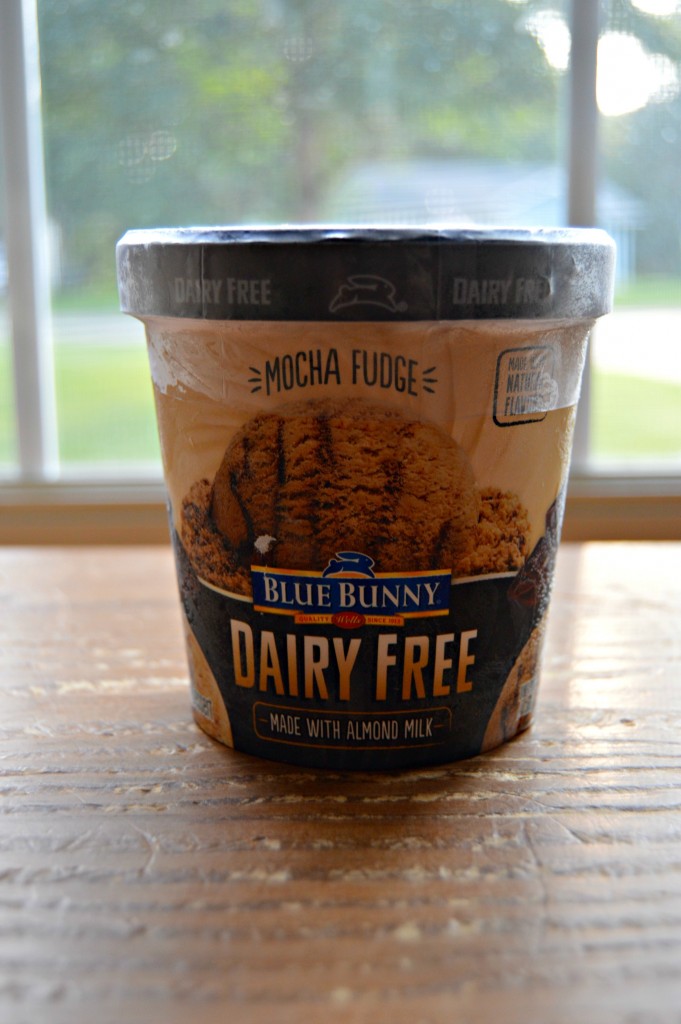 Jeremy and I ended the weekend in a sweet way by sharing this new dairy-free mocha fudge ice cream from Blue Bunny.  It is made with almond milk, but you would never guess that.  We loved it!  And since I am starting the Whole 30 today, it sounded like the perfect last sugary treat.
What an amazing weekend it was.  Now it is time for me to begin the countdown for when I will see Jeremy again.  Only 16 more days to go 😉
A little disclaimer: I promise this will not become a wedding planning blog.  BUT this blog is a great way for me to document important times in my life, and this is definitely one of them.  I'll try to keep the wedding posts to a minimum and still plan to hook you up with plenty of delicious food-related posts!
What was the highlight of your weekend?