Our Gender Neutral Nursery Tour
Happy Monday to you!  I am three days away from 37 weeks, or "early full term."  And now that it is really feeling like crunch time, I am so relieved that baby's nursery is all put together… or at least enough to share all of the deets with you!
Since we do not know if baby is a boy or girl, we stuck with a fairly neutral color scheme.  It's a bit hard to tell in the pictures, but we painted the walls a light sage green color.  I then chose to decorate with various woods, black and white linens, and a few pops of color here and there.  I am not sure it turned out exactly how I had envisioned it from the start, but I am so happy with the results.  It is fun, yet simple and clean.  Just the way I like things!  Follow along as I take you on a tour of our gender neutral nursery.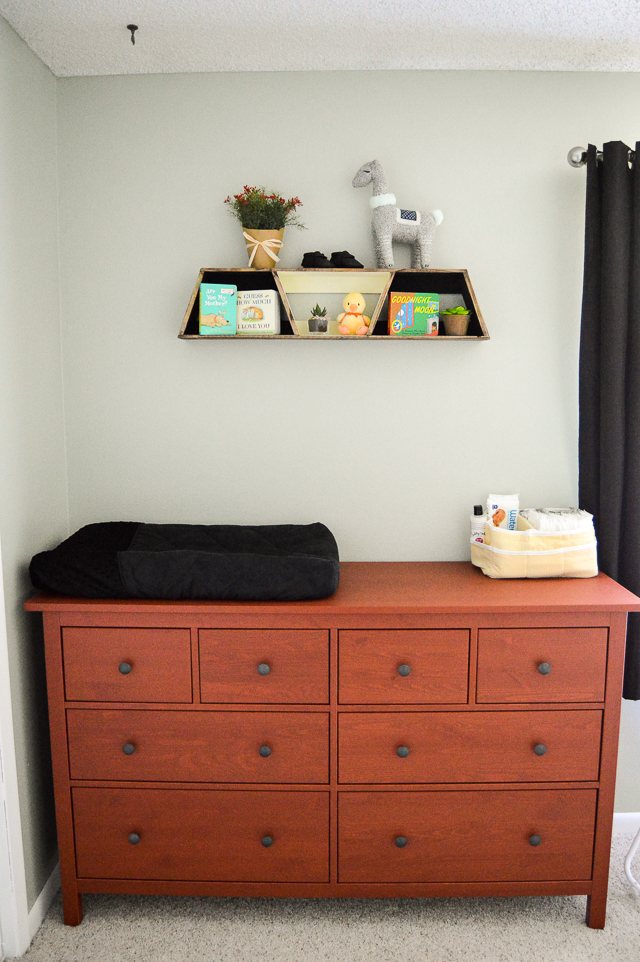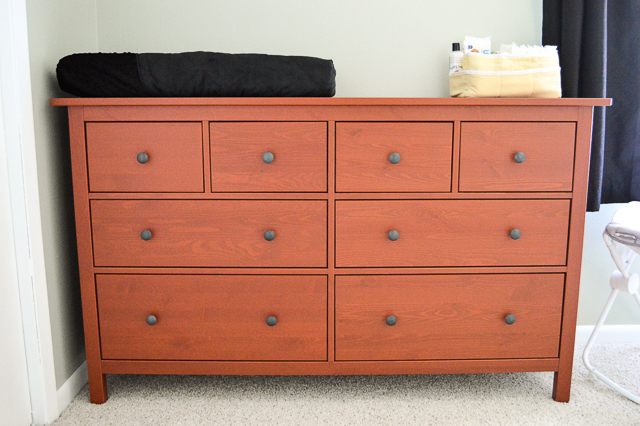 dresser//changing pad cover//diaper caddy//Tubby Todd//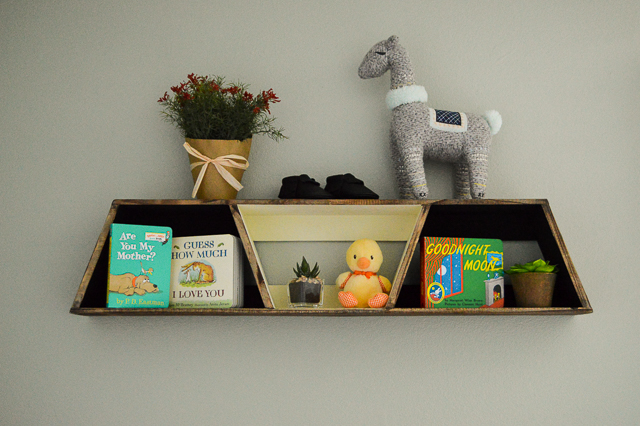 shelf from Hobby Lobby (no longer available online)//Freshly Picked moccs//llama//greenery from Michael's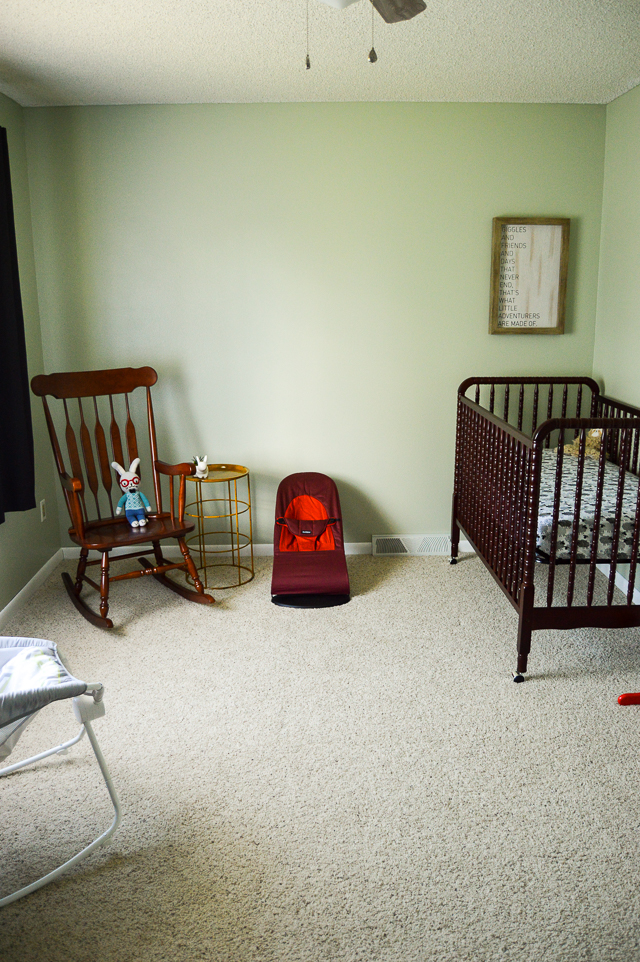 bouncer//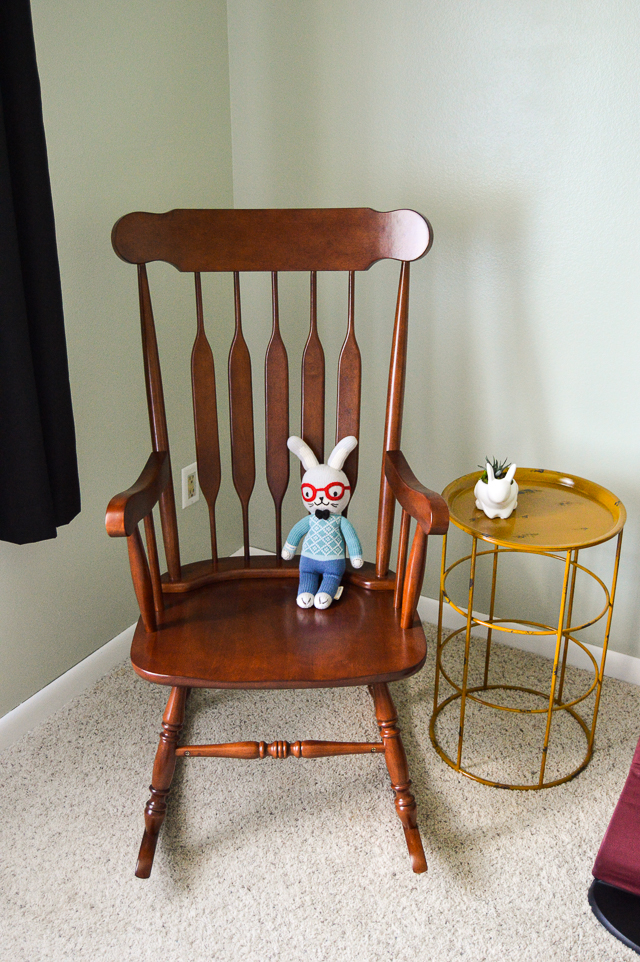 rocking chair//side table from Hobby Lobby (no longer available online)
I still have plans to add a lamp and a pillow to this area of the room, once I find exactly what I am looking for!  I'll also be hanging newborn pictures on the wall once those are taken and printed.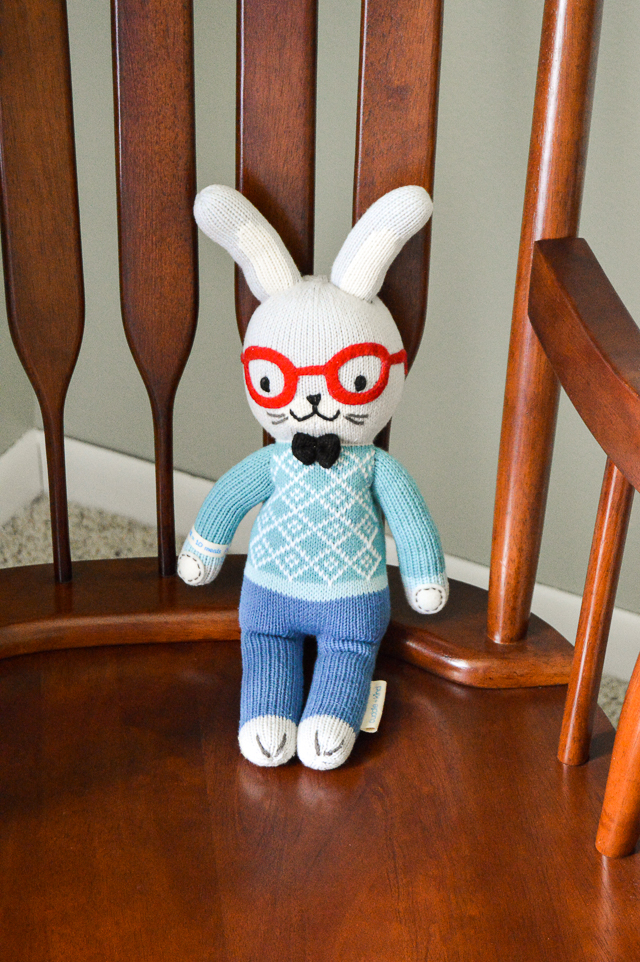 Benedict the bunny//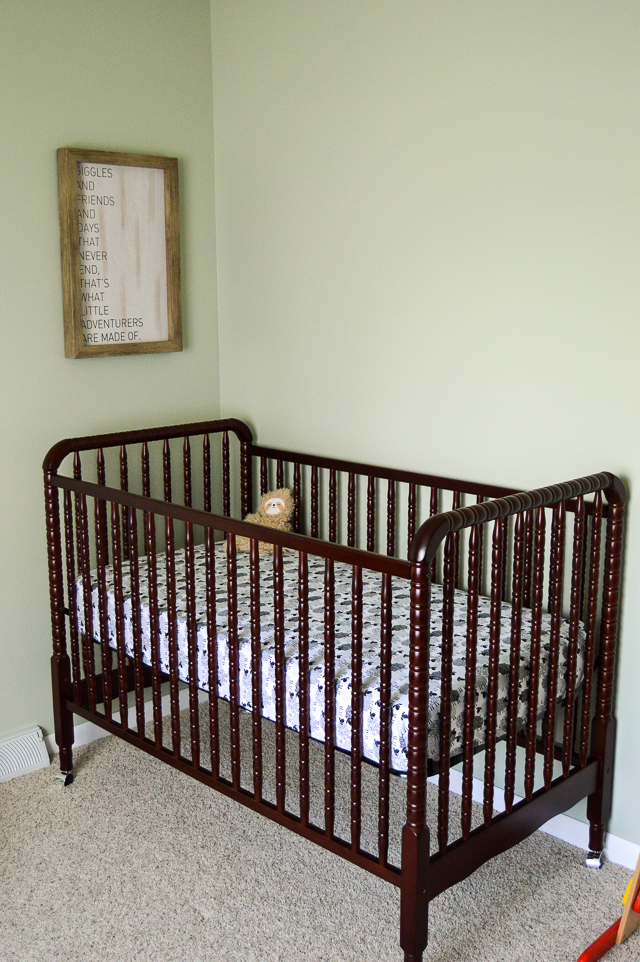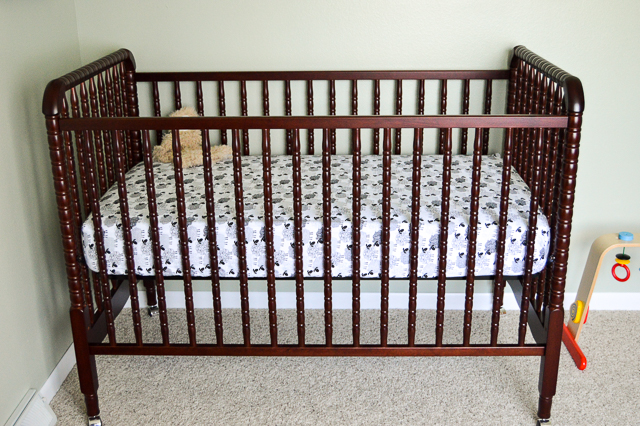 crib//
sign from Hobby Lobby (no longer available online)//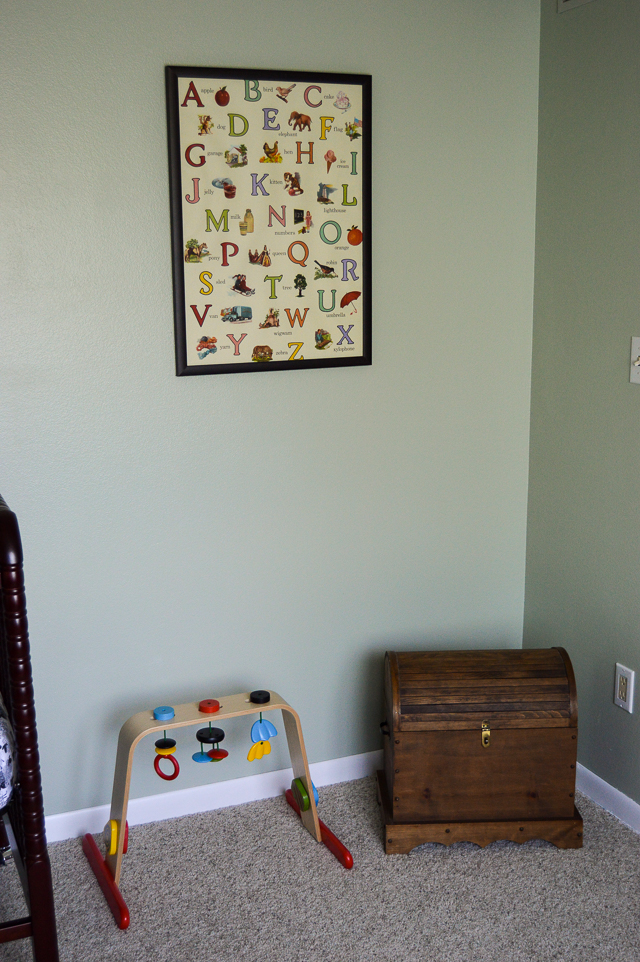 play gym//
The ABC's poster was a gift from my friend Erin and the toy chest was mine as a child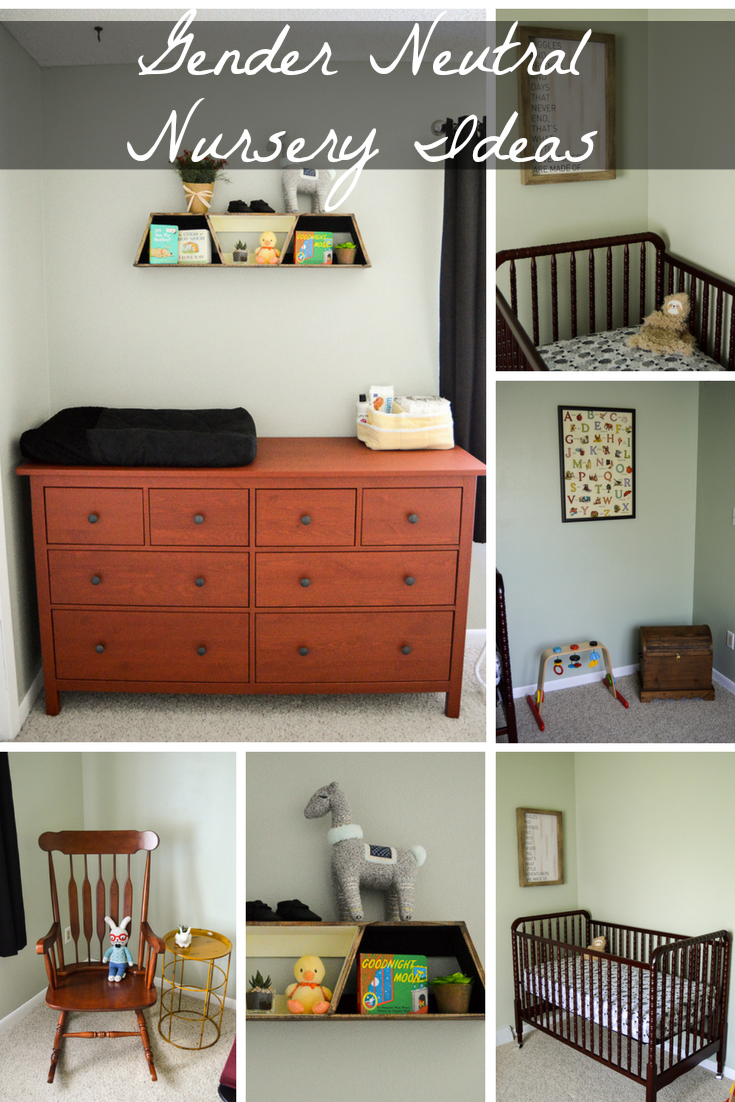 Gender Neutral Nursery Ideas are #ontheblog today! #pregnancy #nursery #thirdtrimester Click To Tweet