Simple Sweet Cinnamon Parsnip Fries that make for the perfect Paleo meal pairing or as a sweet and savory vegan dessert!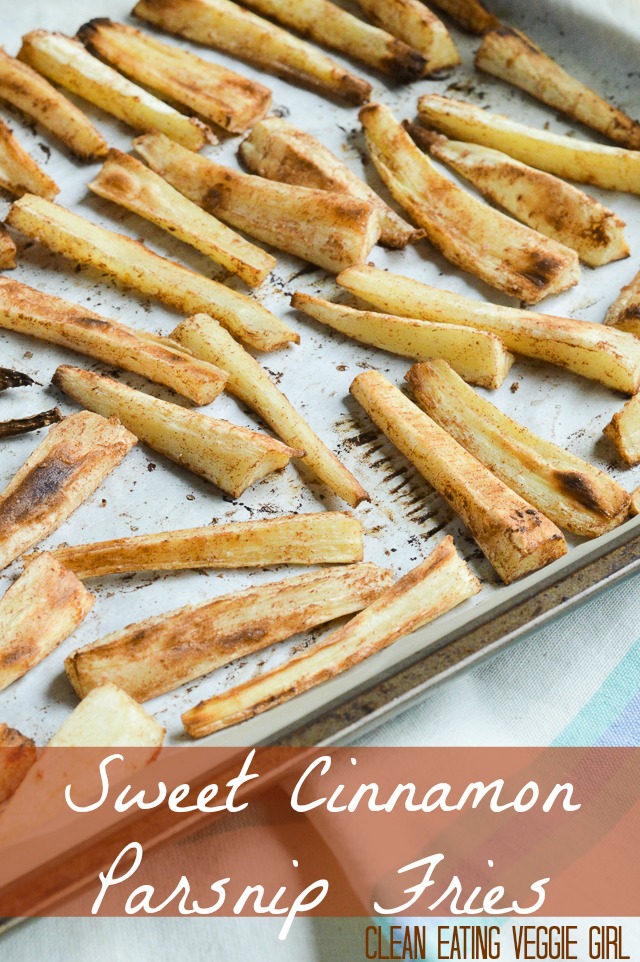 These sweet cinnamon parsnip fries are the perfect thing ever for when you get tired of sweet potato fries.
Hah!  Funny joke, right?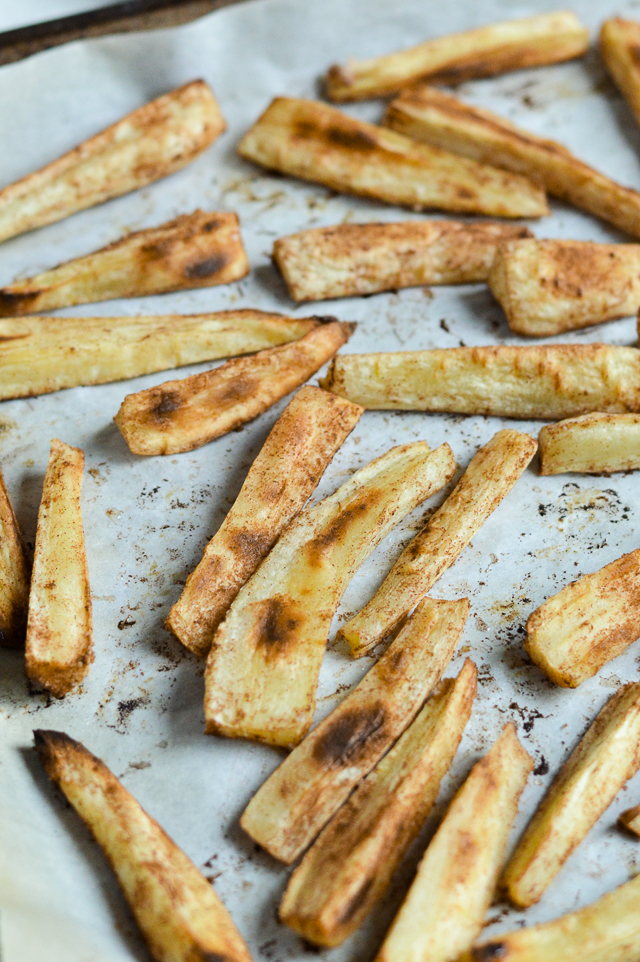 I don't think I could ever get sick of sweet potato fries.  I like them sweet.  I like them savory.  And I especially like when they are both sweet and savory.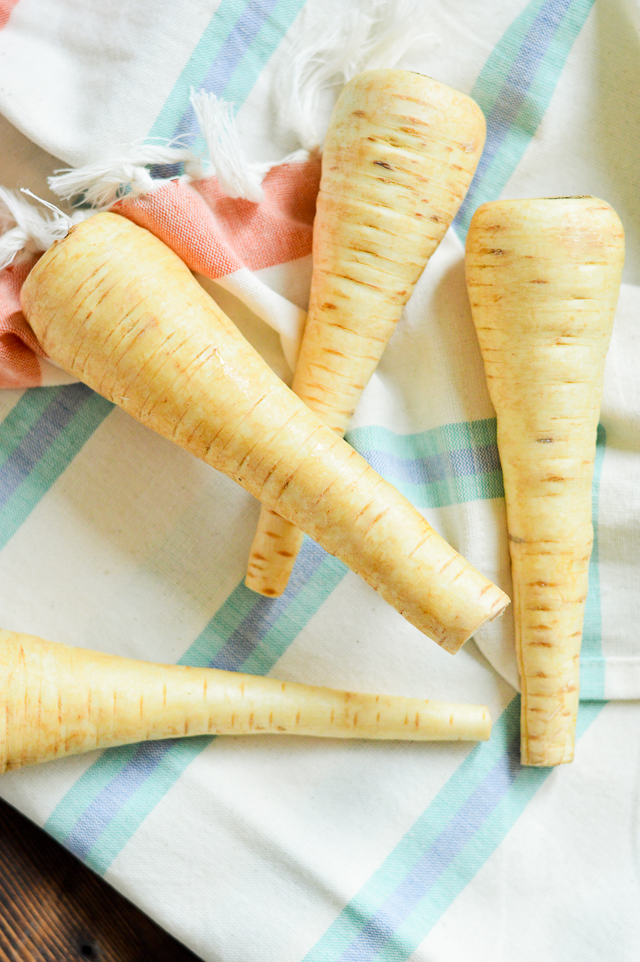 BUT… I also have a seriously strong love for their root veggie cousin, the parsnip.  Even though I had never even tasted parsnips until about two years ago, I quickly fell in love with them.  They are just a bit sweet, just a bit savory, nice and carby (thank goodness), super duper versatile, and have become a major player in my diet as of late.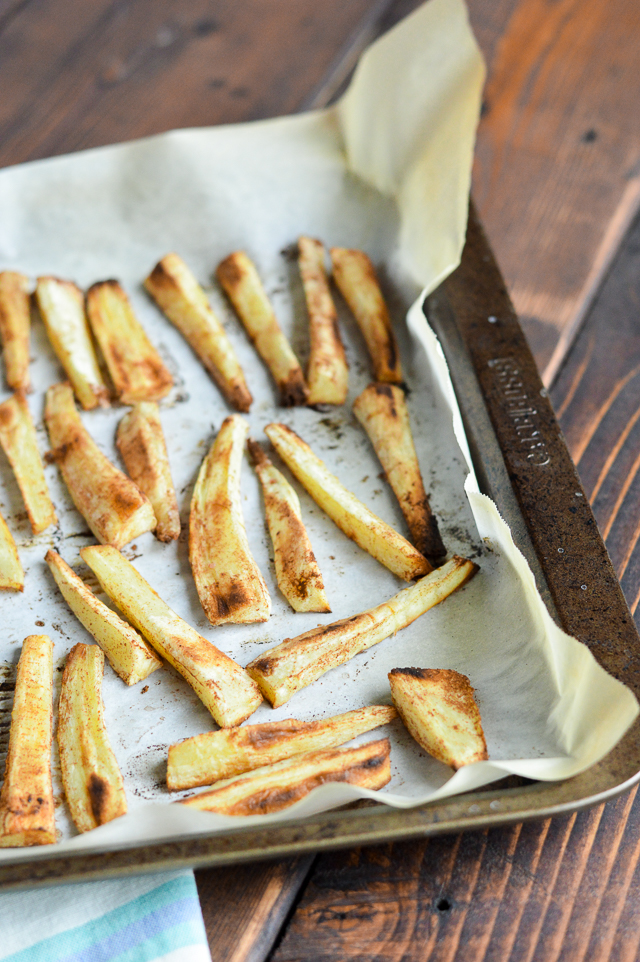 However, when my rotation diet became a thing about two months ago, I started having to experiment with new ways to season my favorite parsnip fries.  My old go-to was always avocado oil + sea salt + dried thyme + garlic powder + onion powder.  But lately I have been avoiding avocado and garlic, so that's not really happening so much.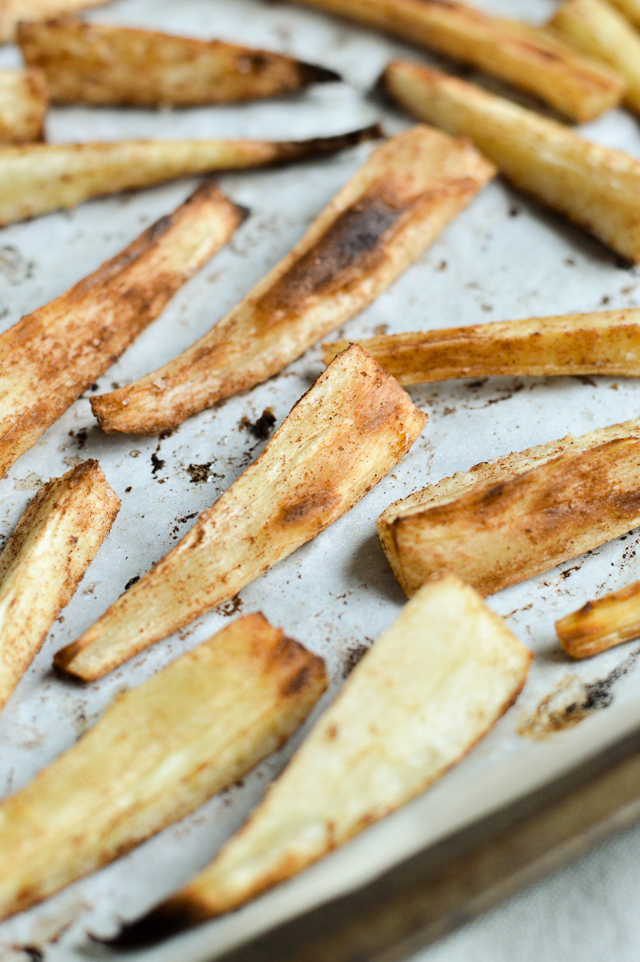 Luckily, instead of feeling too super deprived (okay, I totally did for a bit), I decided to get creative and use coconut oil + sea salt + cinnamon for a sweeter version.  Basically, I swapped out sweet potatoes and introduced parsnips to the delicious combo that is coconut oil and cinnamon.  Of course salt is a must for tasty fries of any kind.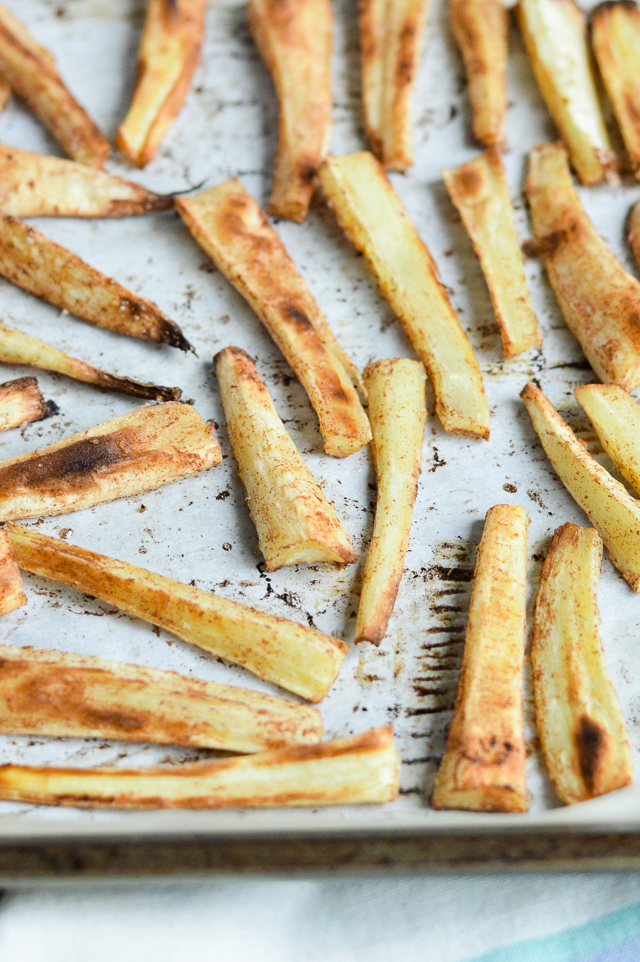 Sweet Cinnamon Parsnip Fries
AIP Paleo, Gluten-Free, Grain-Free, Vegan, Vegetarian, Dairy-Free, Egg-Free, Soy-Free, Nightshade-Free, Nut-Free
Serves 4 as a side
Ingredients
6 medium organic parsnips, peeled
1/8 cup melted organic virgin coconut oil
2 tsp fine sea salt
1 tsp organic ground cinnamon
Directions
1. Preheat oven to 400 degrees F.  Line a baking sheet with parchment paper or a silicone baking mat.
2. Cut the parsnips into fry-shapes and place into a large bowl.
3. Add coconut oil, sea salt, and cinnamon.  Stir until well-coated.
4. Place onto the baking sheet, being sure to leave enough room so that the fries do not touch.  Bake for approximately 30 minutes, flipping once halfway through, or until golden brown.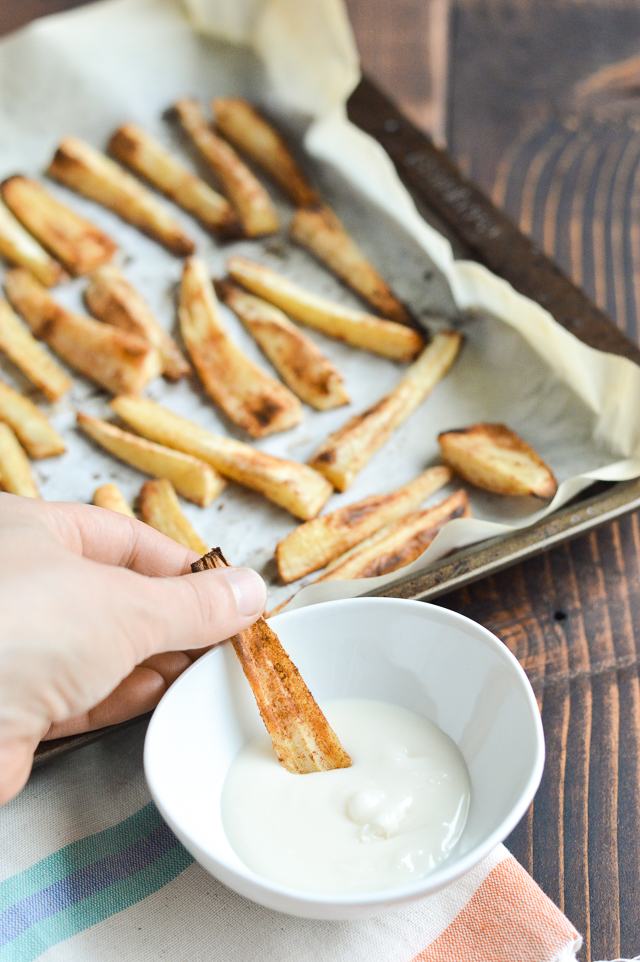 I personally L.O.V.E. dipping mine into organic coconut butter.  If you are not needing a nut-free/AIP version, these are also great with sunflower seed butter, almond butter, or cashew butter!
How to make Sweet Cinnamon Parsnip Fries! #Paleo #glutenfree #vegan
Click To Tweet
This post contains affiliate links.  Thank you for supporting CEVG and enabling me to continue working towards better health!