Crispy Baked and Fried Healthy Sweet Potato Fries are hands down the best way to cook your tator.  I'd eat this Paleo, vegan side every day of the week if I could!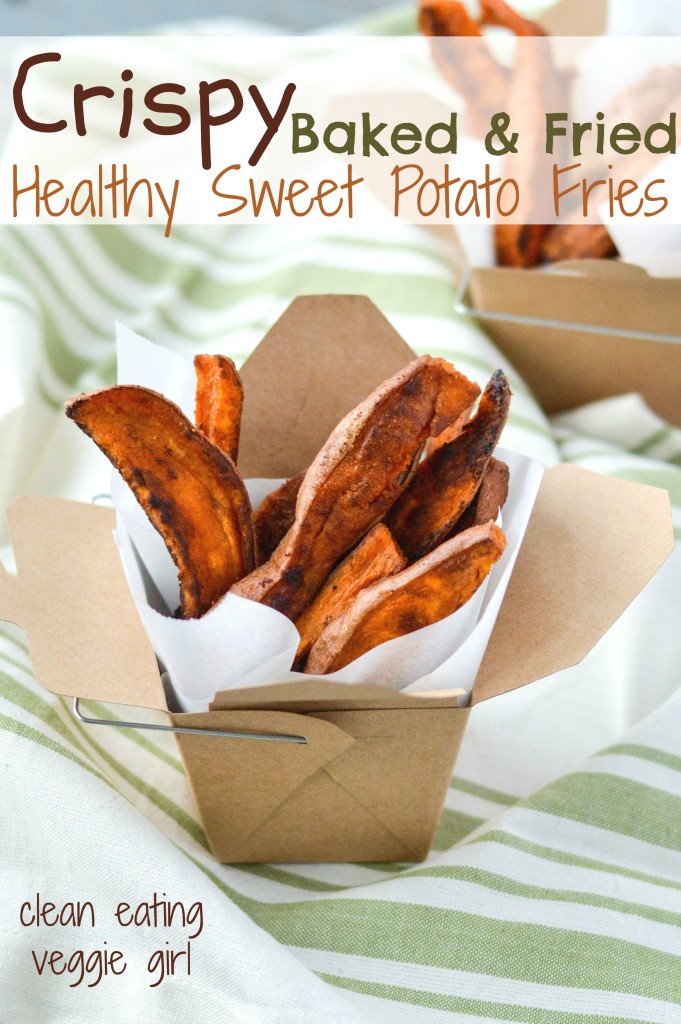 I know what you're thinking.  Three posts in one week?  Things are getting a bit cray cray around here.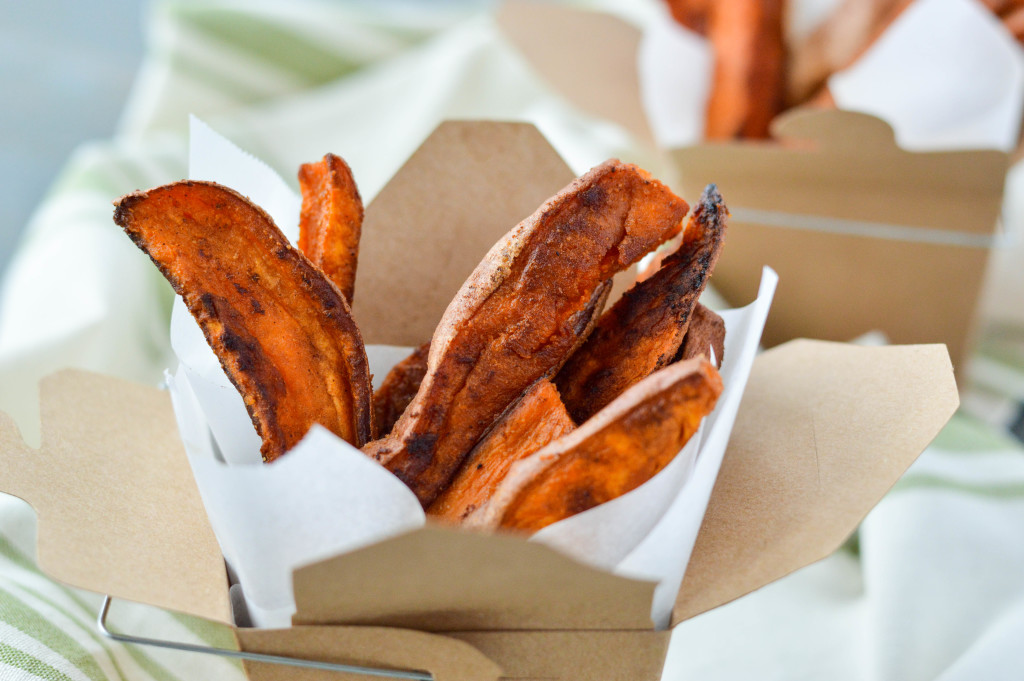 I blame it on these sweet potato fries.  I made them on Sunday, fell in love, and essentially had to share them with you right this minute.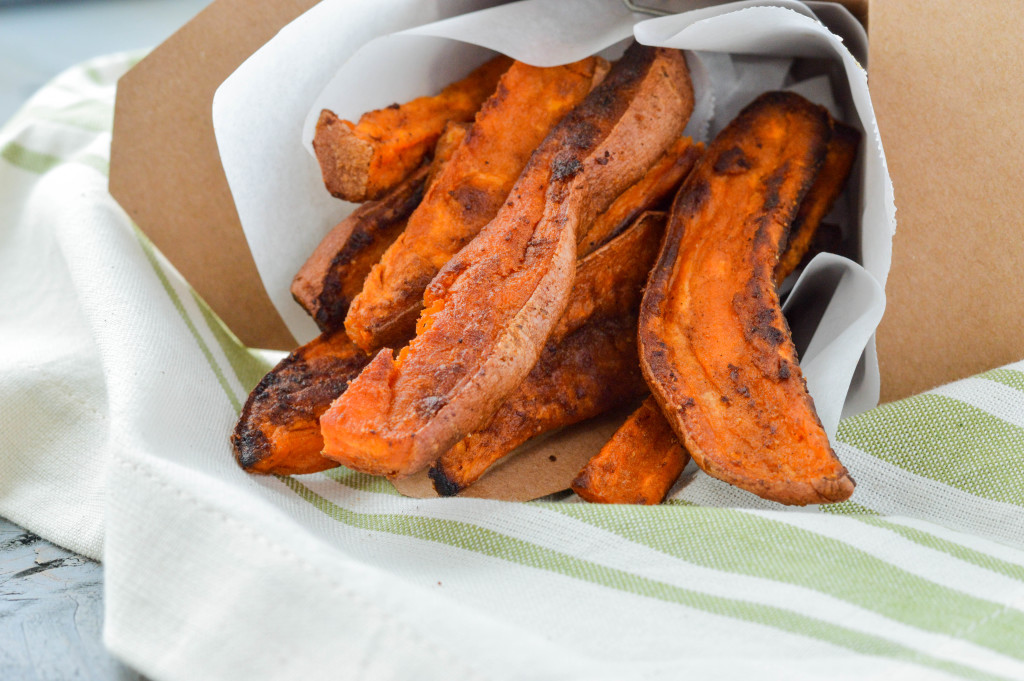 A delicious trick that I recently learned with making extra tasty baked sweet potatoes was to bake them in the oven and then fry them in coconut oil on the stovetop.  Every single time I do this, it results in a perfectly crispy, extra delicious tator.  So why not do the same with sweet potato fries?
You get where I am heading with this one…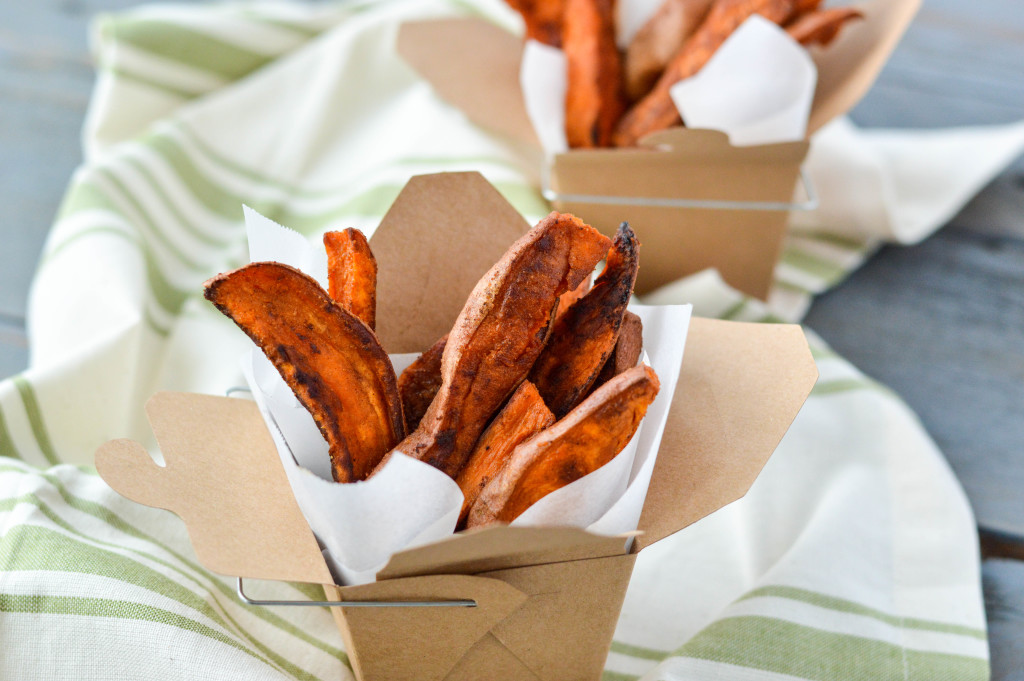 While these sweet potato fries are certainly a bit more time-intensive and require some forethought, they are so worth it.  Time a million.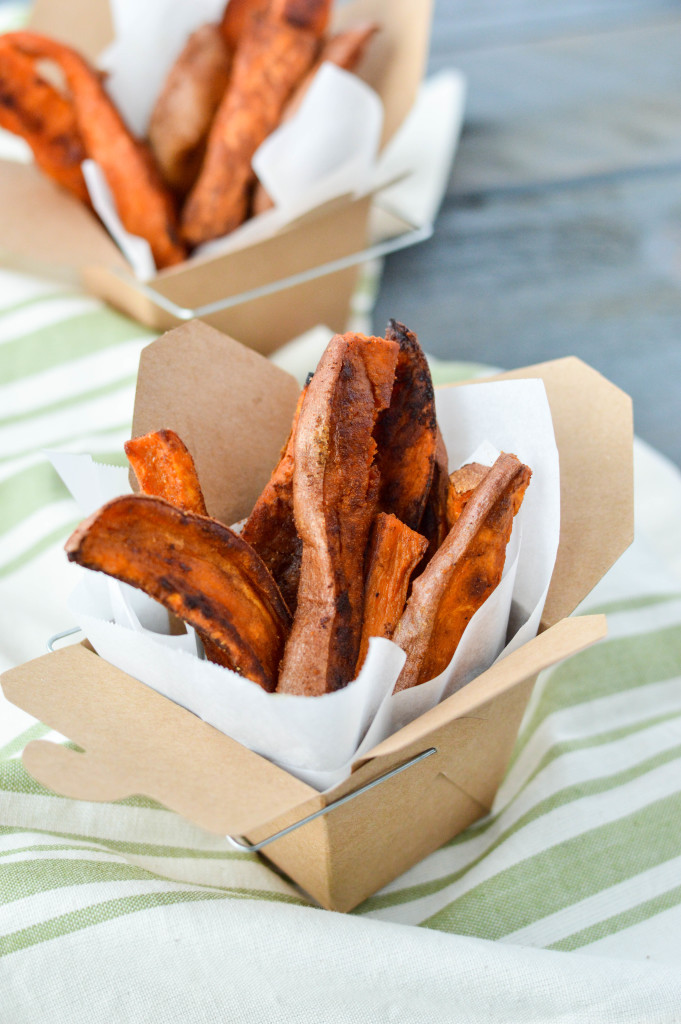 Crispy Baked and Fried Healthy Sweet Potato Fries
AIP Paleo, Gluten-Free, Grain-Free, Vegan, Vegetarian, Nightshade-Free, Egg-Free, Nut-Free, Soy-Free
Serves 4
Ingredients
3 medium sweet potatoes or yams
1/4 cup avocado oil or melted unrefined coconut oil
1 tsp fine sea salt
1 tsp garlic powder
2 TB unrefined coconut oil
1 to 2 tsp ground cinnamon*
fine sea salt and/or coconut sugar, to taste (optional)
*If you want more of a savory fry, try seasonings like dried thyme and rosemary.  Paprika and chili powder would also be delicious if you are not avoiding nightshades.
Directions
1. Preheat oven to 425 degrees F.  Wash and dry potatoes.  Peel if desired (I leave the skin on mine).
2. Cut potatoes into fry shapes or wedges.  Place in a large bowl.
3. Add 1/4 cup of oil, sea salt, and garlic powder to the bowl.  Mix well.
4. Place seasoned fries on a baking sheet lined with a silicone mat or parchment paper.  Bake for approximately 15 minutes, flip, and bake an additional 10 to 15 minutes, or until golden-brown.  Remove from oven and let cool slightly (you can also stop here and place them in the fridge until you are ready to fry them).
5. Once you are ready to fry your potatoes, place one tablespoon each of coconut oil into two separate frying pans and heat over medium (you can also use one pan and cook the fries in two batches).
6. Once hot, add the fries to the oil and sprinkle with cinnamon (or other desired seasonings).  If using additional salt and/or coconut sugar, now is the time to add it.  Fry for approximately three to fives minutes, or until the first side is golden-brown and crispy.  Flip and repeat.
7. Remove fries from the pan and place on a plate lined with paper towels.  This will help absorb any excess oil and leave you with crispy fries, not soggy fries.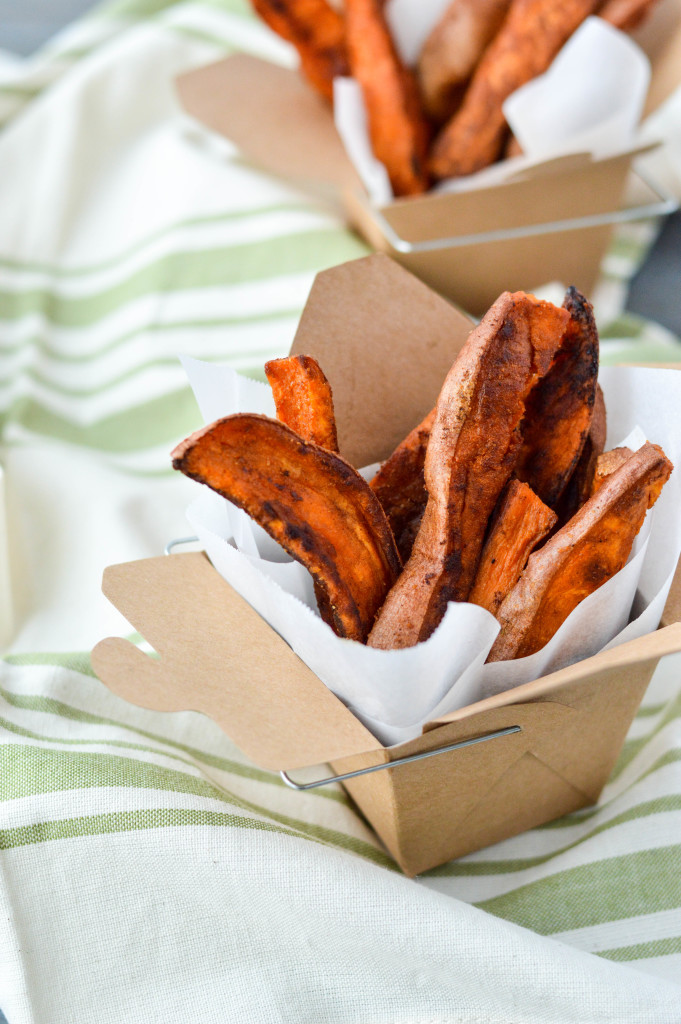 Crispy Baked and Fried #Healthy Sweet Potato Fries are the best! #Paleo #Vegan Click To Tweet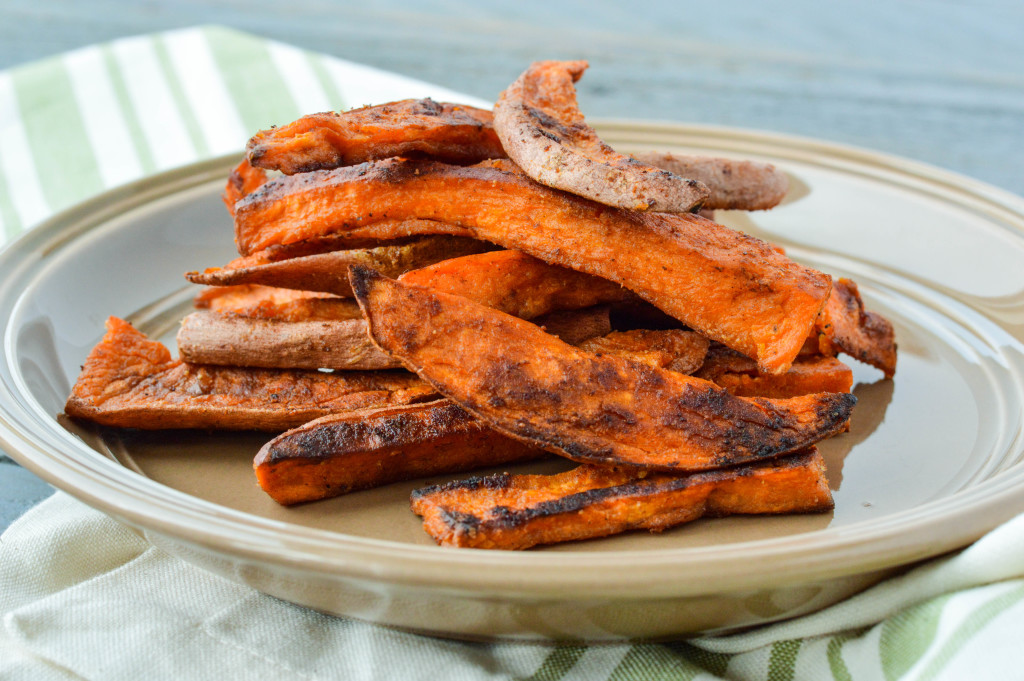 Stacks upon stacks upon stacks of goodness.
How do you like your fries?  Regular?  Sweet?  Crispy?