Plantain Chip Turkey and Veggie Meatballs are a perfect batch-cooking dish for weekend meal prep.  I bet you'll never guess the secret ingredient!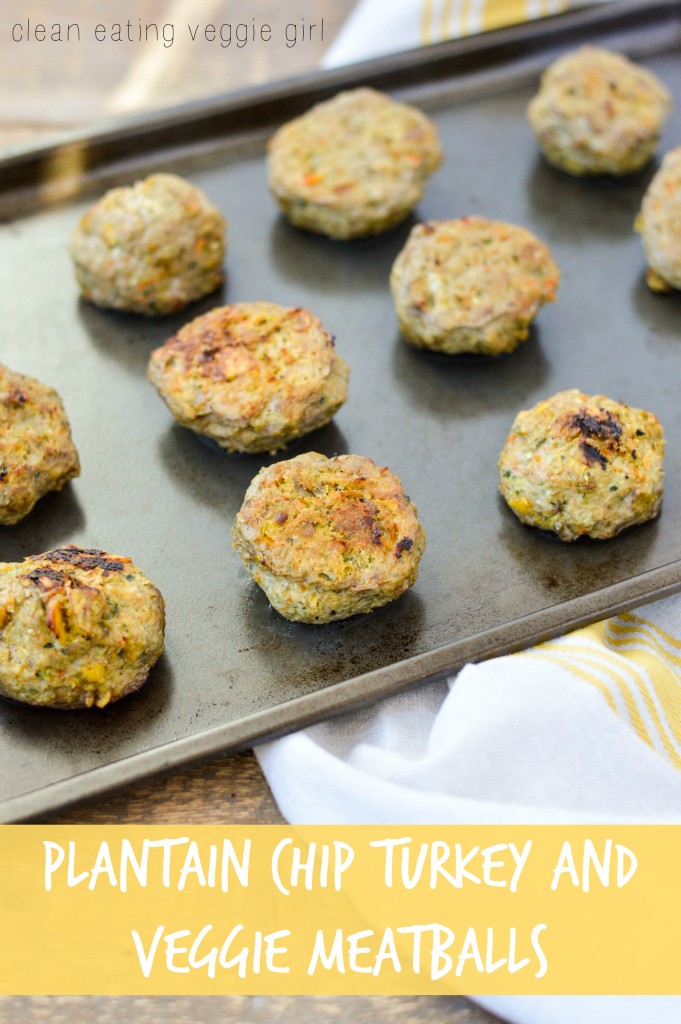 When I think of the Paleo diet, there are several stereotypical foods that instantly come to mind: grassfed beef, cauliflower "rice," zucchini noodles, plantain chips, coconut oil, bacon, and meatballs.  And they come to mind for good reason.  They are staple foods for many following a grain-free, dairy-free diet.  At least in my Paleo-ified diet, that is!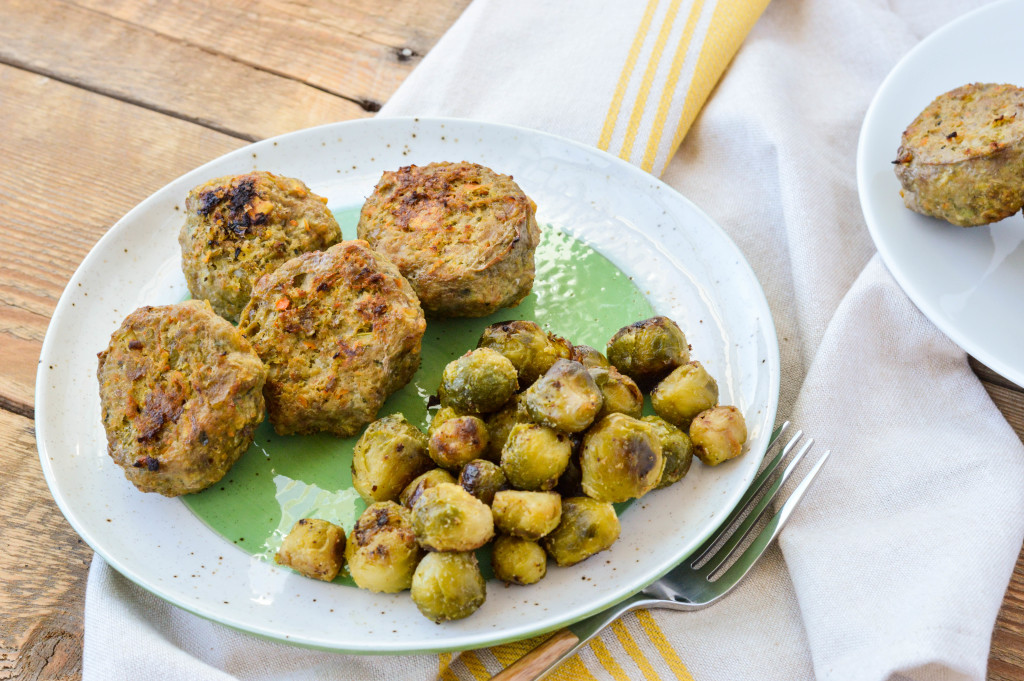 I often batch cook things like cauliflower "rice," roasted veggies, breakfast dishes, and meatballs.  Meatballs are easily one of my favorite things to make with the stereotypical Paleo grassfed beef.  Maybe it is because they are easy peasy.  Or because they remind me of my dad's cooking.  Regardless, prepping them on Sundays for lunches throughout the week is one of the best things I do for my sanity on an almost weekly basis.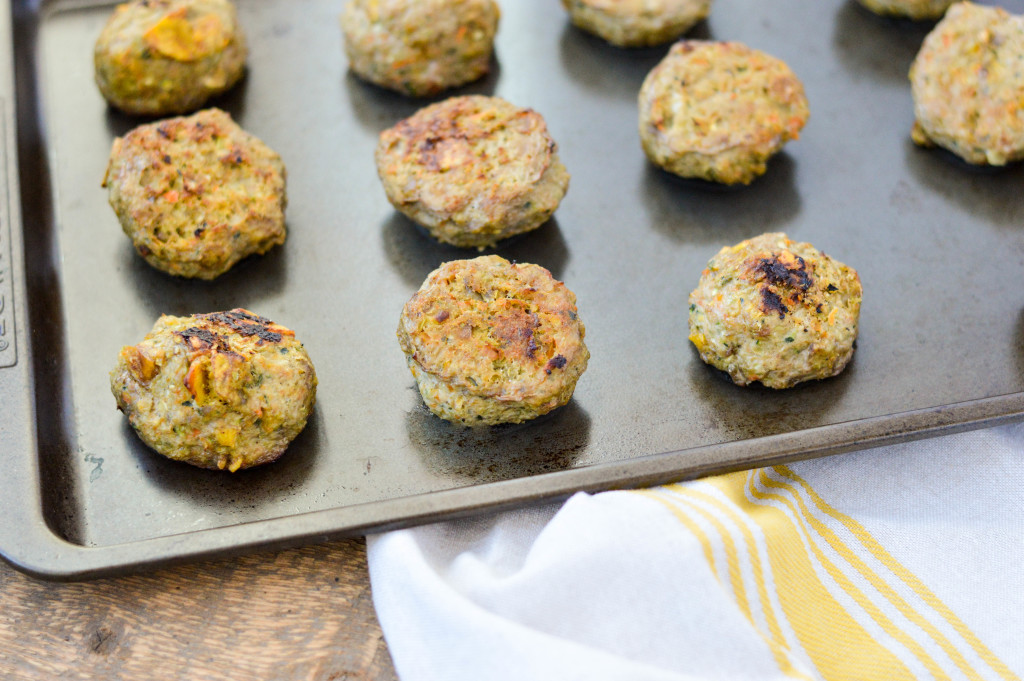 So when The Recipe Redux declared this month's theme as "a new ingredient for the new year," I decided to try a new-to-me ingredient while keeping most everything else relatively familiar.  I figured that way I could at least not screw it up too much!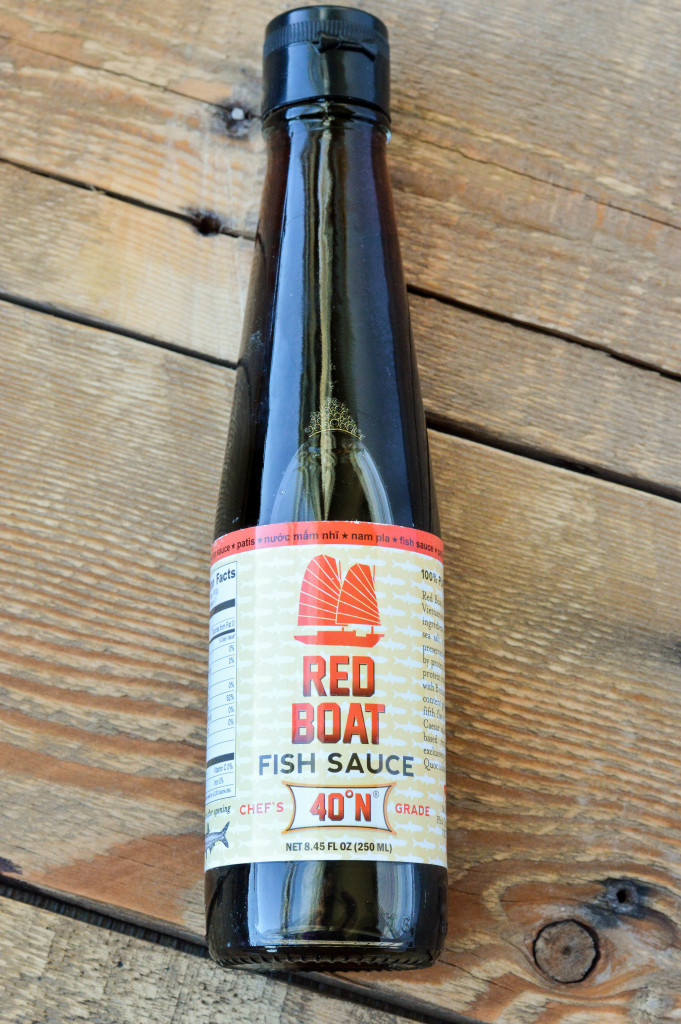 Looking at these meatballs, I bet you would never guess the new-to-me item included in the ingredients list is fish sauce.  Fish in meatballs?  Eh, I promise it is not as weird as it sounds.  In fact, it is quite delicious!  You are going to have to trust me on this one.  These meatballs truly would not be the same without it.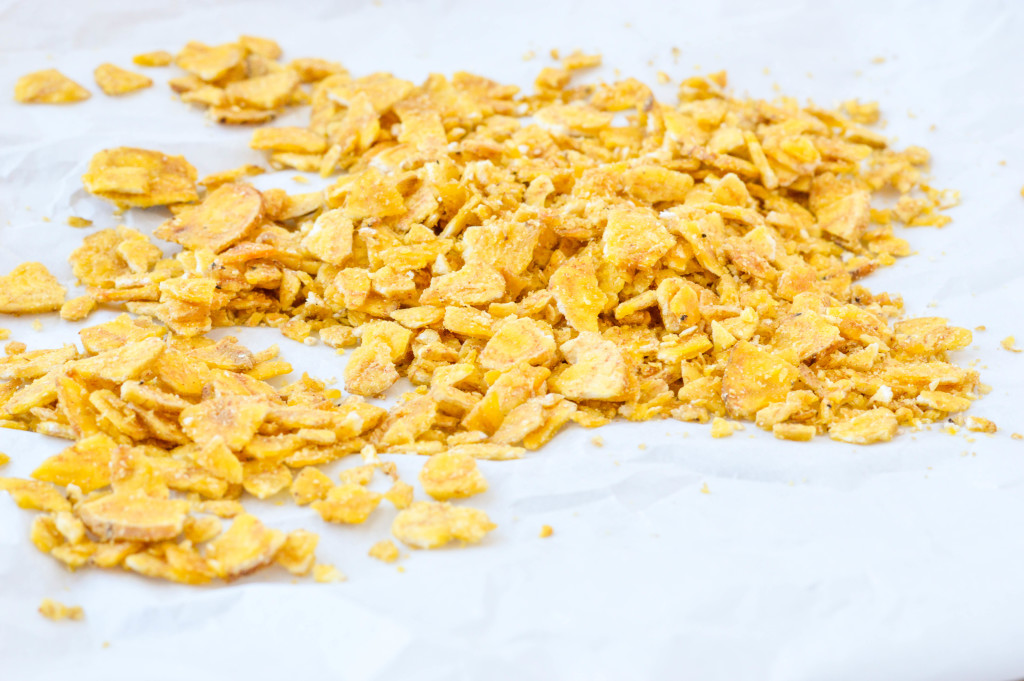 Even if you think you cannot get past the fish sauce, I promise that adding in crispy, crunchy plantain chips will completely win you over.  The crushed plantain chips serve as a great binder in place of the breadcrumbs you might normally find in meatballs.  Plus, plantains taste pretty darn good in just about everything <– I'm seriously convinced this is true.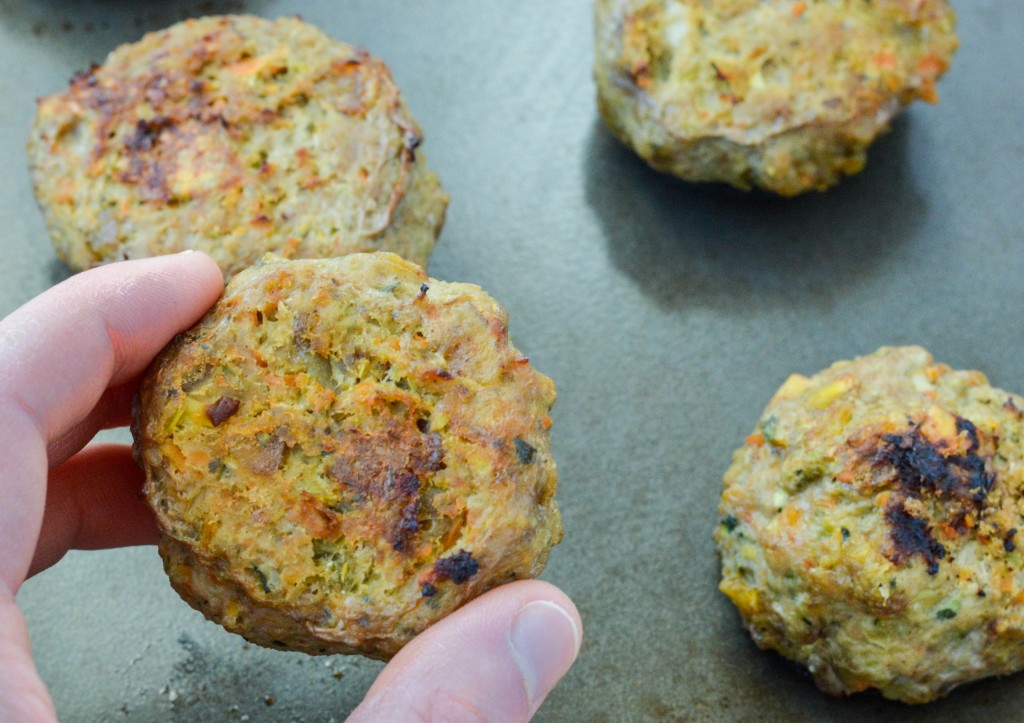 Meatballs just got a whole lot crispier, more complex (in a good way), and more flavorful.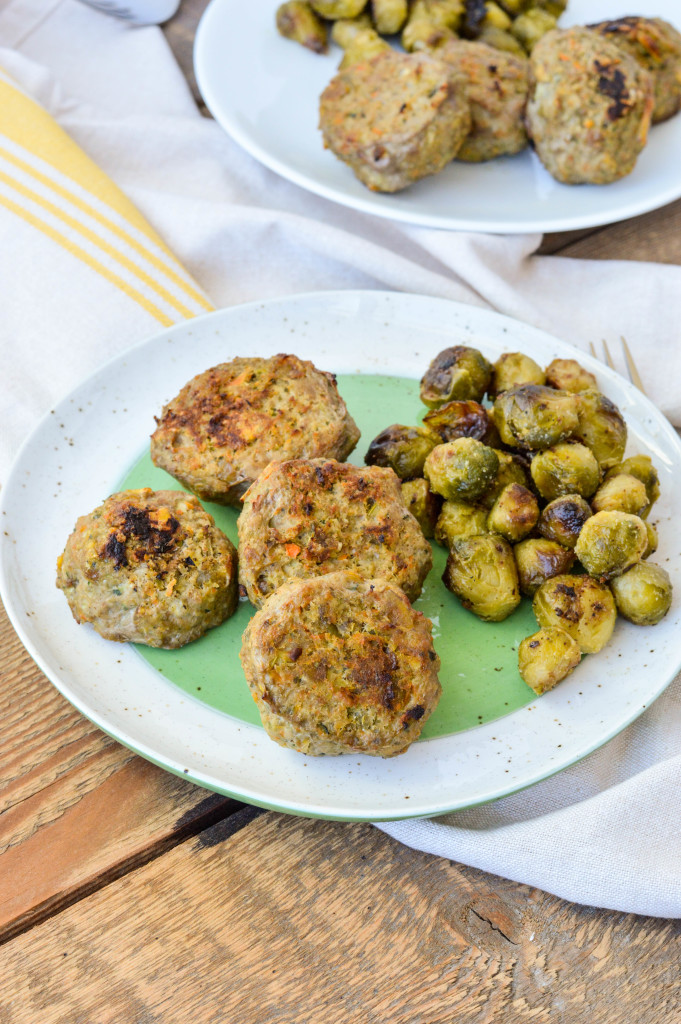 Plantain Chip Turkey and Veggie Meatballs
AIP Paleo, Gluten-Free, Grain-Free, Dairy-Free, Nightshade-Free, Egg-Free, Soy-Free, Nut-Free, Whole 30
*Adapted from The Performance Paleo Cookbook
Makes 12 to 16 meatballs, depending on size
Ingredients
4 oz bag of plantain chips
1/2 of a medium yellow onion
2 cloves of fresh garlic
1-inch piece of fresh ginger, peeled
4 stalks of celery, ends trimmed
2 large whole carrots, ends trimmed and peeled
1/2 of a medium zucchini
1/4 cup of packed fresh parsley
1 pound of ground turkey (free-range and organic, if possible)
1 tsp of coconut aminos
1 1/2 tsp of fish sauce <– this brand is Whole 30-compliant
1 tsp fine sea salt
1 tsp ground sage
Directions
1. Preheat oven to 400 degrees F.  Line a baking sheet with a silicone baking mat, foil, or parchment paper.
2. Process plantain chips in food processor using a few pulses, or crush them in a large plastic bag using a rolling-pin.  Remove from food processor and set aside.
3. Place onion, garlic, and ginger into the food processor.  Pulse until finely chopped.  Place in large mixing bowl.
4. Add celery, carrots, zucchini, and parsley to the food processor.  Pulse until finely chopped.  Combine with the onion/garlic/ginger mixture.
5. Add ground turkey, coconut aminos, fish sauce, sea salt, and ground sage.  Mix until combined.
6. Gently fold in crushed plantain chips with the meat and veggie mixture.  You can use a spoon for this, but I normally just use my hands.
7. Using a 1/4 cup measuring cup, form the meat and veggie mixture into meatballs and place on the baking sheet.  I ended up with 14 meatballs, but you may have more depending on the size of each.
8. Bake for 25 minutes, flip, and continue baking for an additional 10 to 15 minutes, or until golden brown.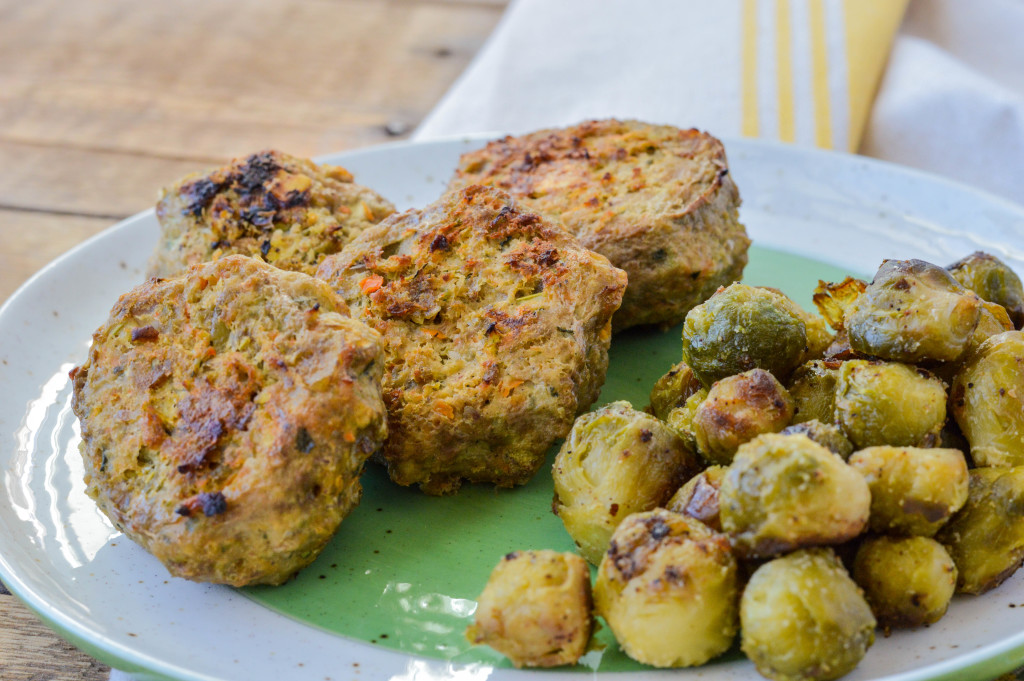 I like big meatballs and I cannot lie (sorry, I had to).  If you make these smaller and serve them with zucchini "noodles" and sauce, you will have more than enough for several meals.  These are great to freeze, thaw, and reheat during busy weeks, too, so save those leftovers if you are just cooking for one!
Plantain Chip Turkey and Veggie Meatballs are perfect for #Paleo meal-prep!
Click To Tweet
This post contains affiliate links.  Thank you for supporting CEVG and enabling me to continue working towards better health!