It is Wednesday… finally!  Is this week dragging by for anyone else?  I'm sure it doesn't help that I had almost two weeks off of work over the Christmas holiday.  As you can imagine, returning to work on Monday was less than thrilling.  I suppose that makes this hump day even more exciting than the average Wednesday.  I am already ready for a weekend.  Heck, I'm already ready for Spring!
But I suppose I should not wish time away.  Instead, I'll just do one of the things I do best.  Talk about food!  More specifically, I'll talk about the food I ate when I was home for the holidays.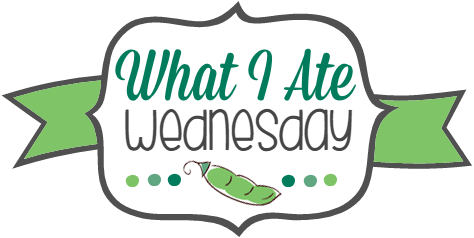 Today I am linking up with Jenn from Peas and Crayons for What I Ate Wednesday.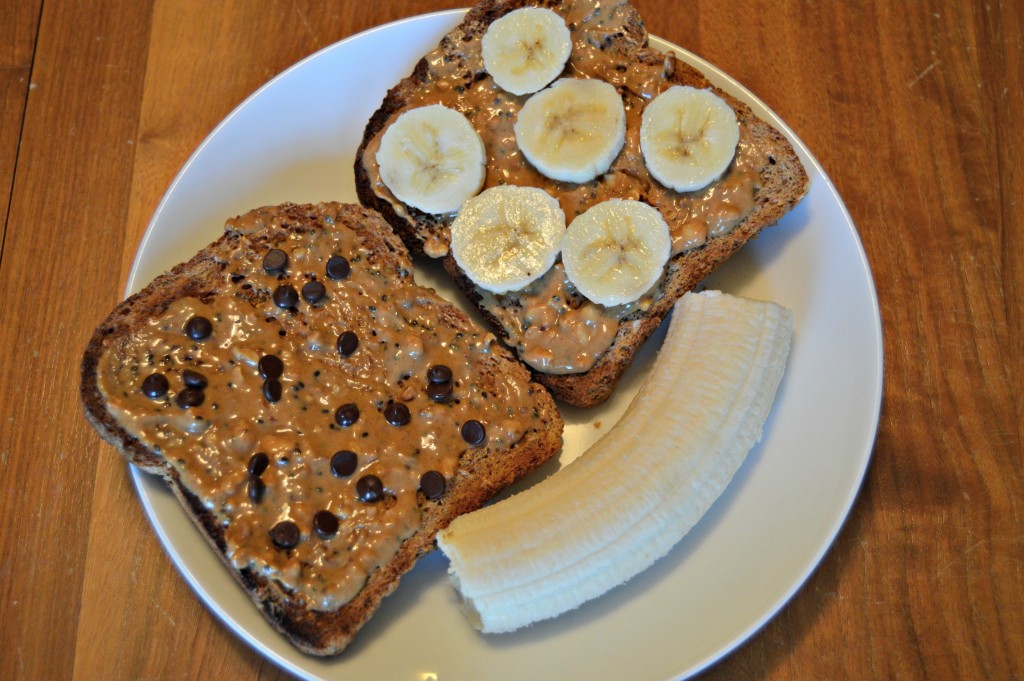 You guys, I am so hooked on toast right now.  I have tried all sorts of combinations lately, but on most occasions they involve nut butter and dark chocolate.  There is nothing wrong with a little chocolate for breakfast, right?  On this particular morning, I ate two pieces of toasted Ezekiel bread topped with TJ's crunchy peanut butter with flax and chia seeds, dark chocolate chips, and banana slices.  I ate the remainder of the banana on the side.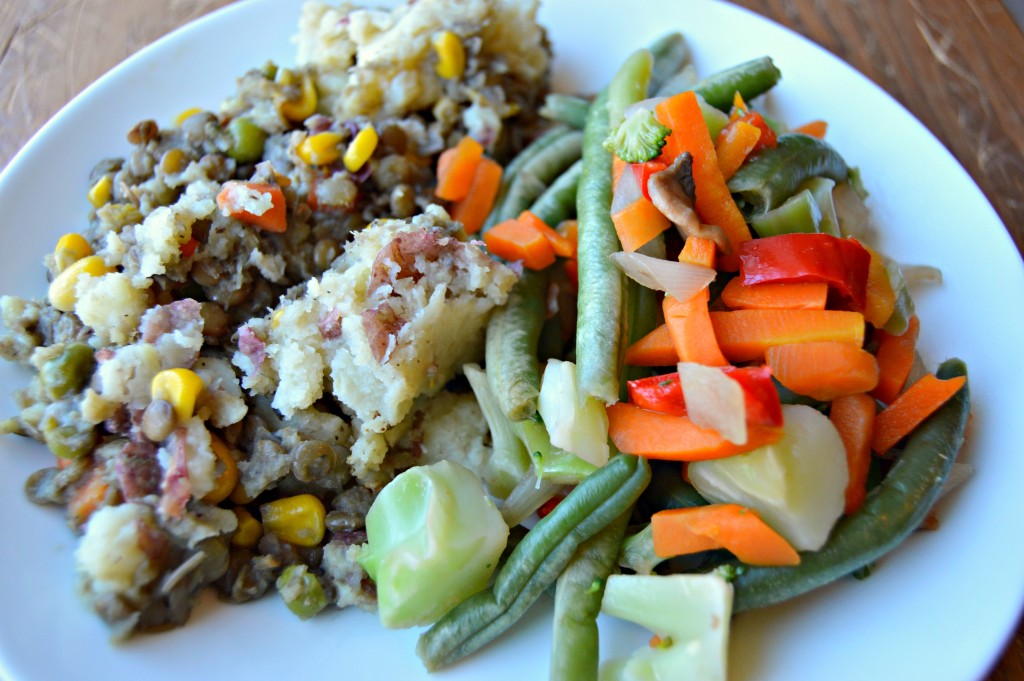 My lunches were completely random when I was at home.  This particular lunch consisted of leftover vegan Shepherd's Pie from Thanksgiving that I pulled out of the freezer.  I also ate tons of cooked veggies that I seasoned with a splash of Bragg's Liquid Aminos.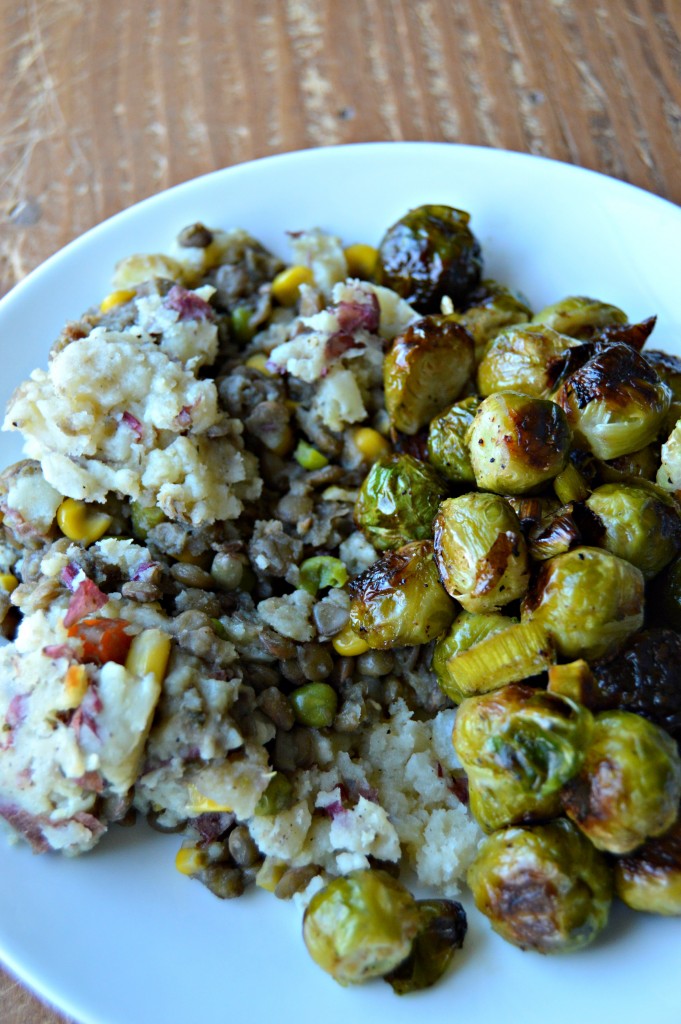 Oh, look!  More leftover Shepherd's Pie!  This time I ate maple roasted brussel sprouts and leeks on the side.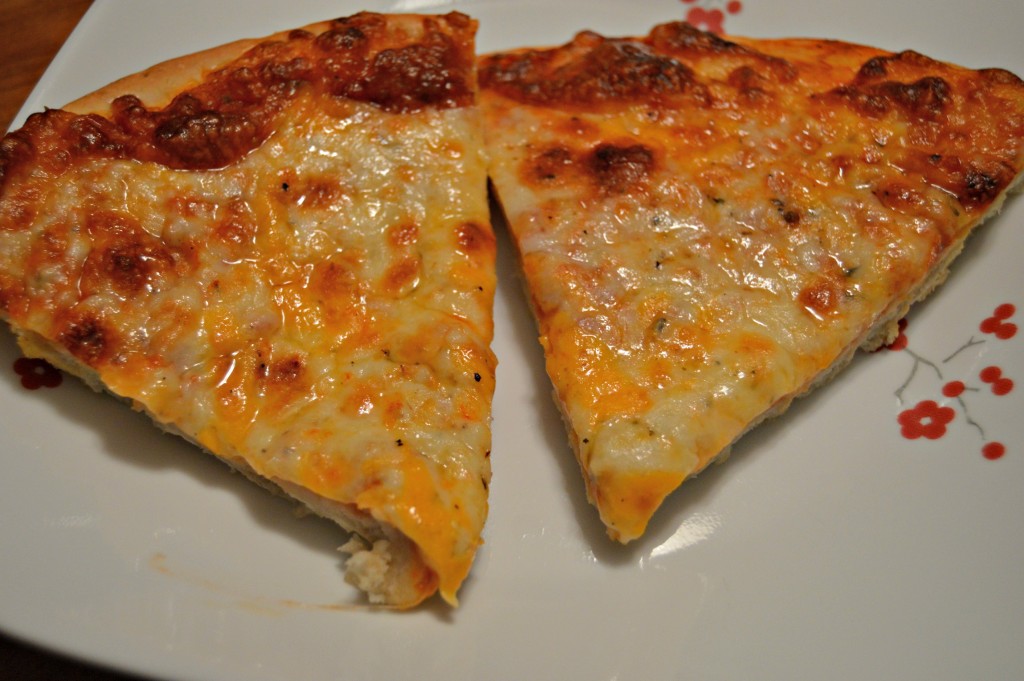 Sometimes you just need some cheese pizza.  Seriously.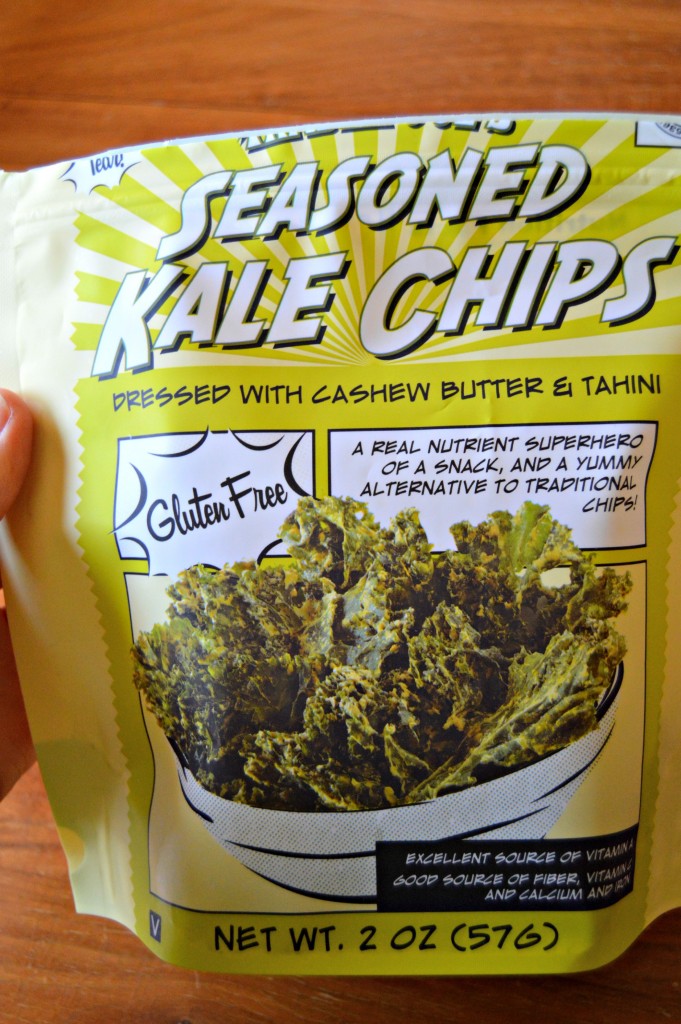 And to balance out the pizza, how about some kale chips?  Obsessed would be an understatement.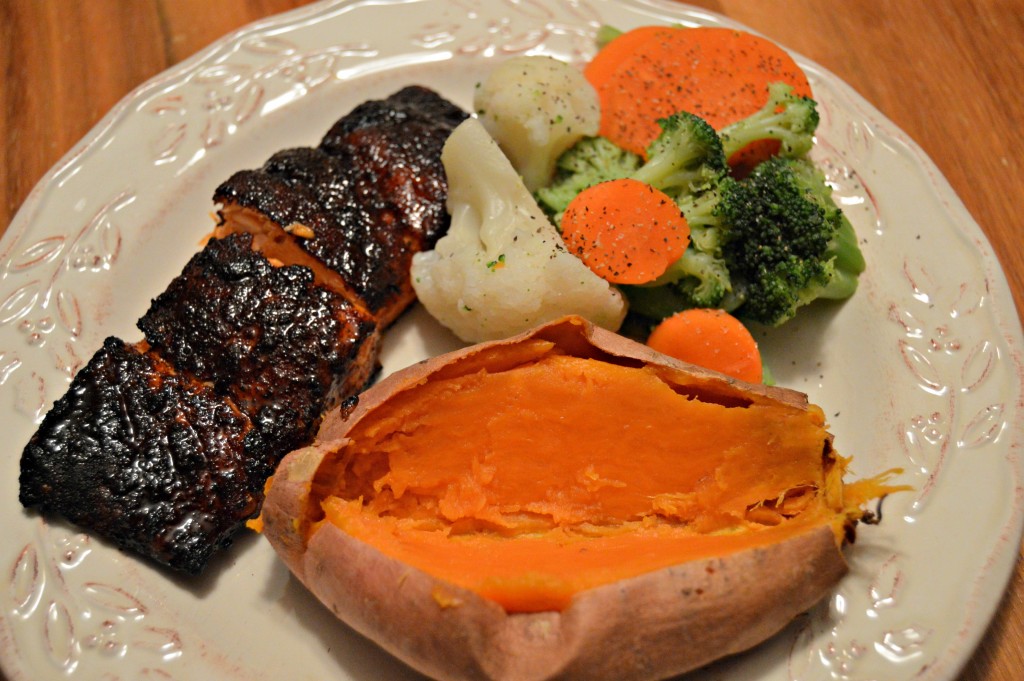 This picture might have you slightly baffled for two reasons: 1) Yes, that is salmon (more on that in tomorrow's post) and 2) Salmon gets extra crispy when the oven overheats and locks itself.  Luckily, everything except the extra crispy edges tasted delicious.  I also ate a baked sweet potato and mixed vegetables on the side.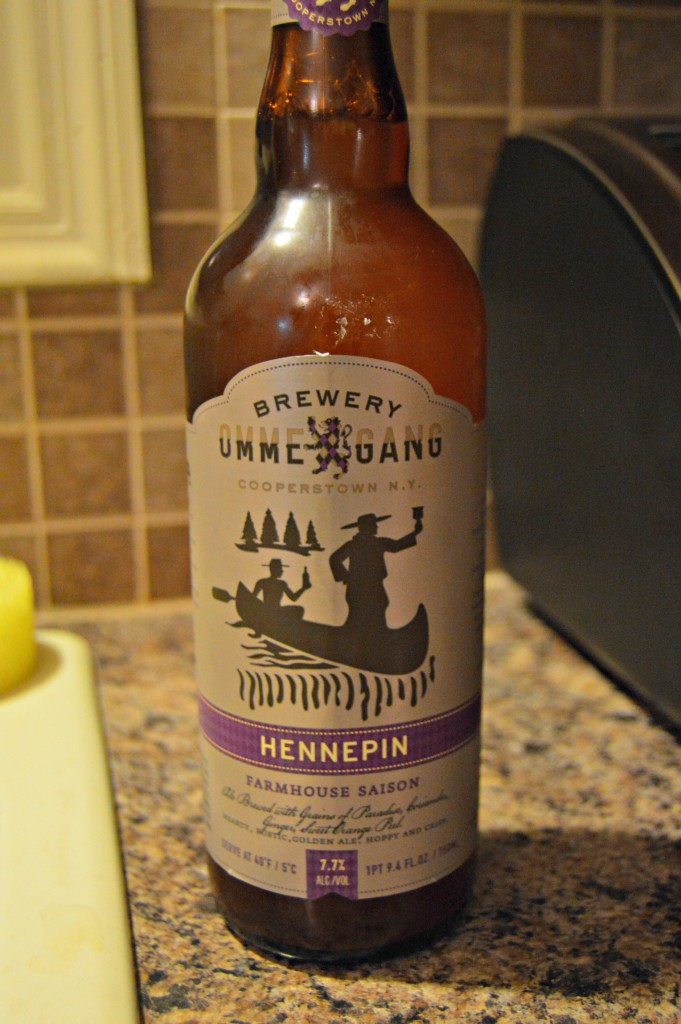 The salmon dinner would not have been complete without this beer.  I had tried it on a previous occasion, and I was excited to share the bottle with Jeremy.
I am convinced that raspberries are nature's candy.  I cannot get enough of them.  It didn't hurt that I had some Driscoll's coupons to use that made them practically free!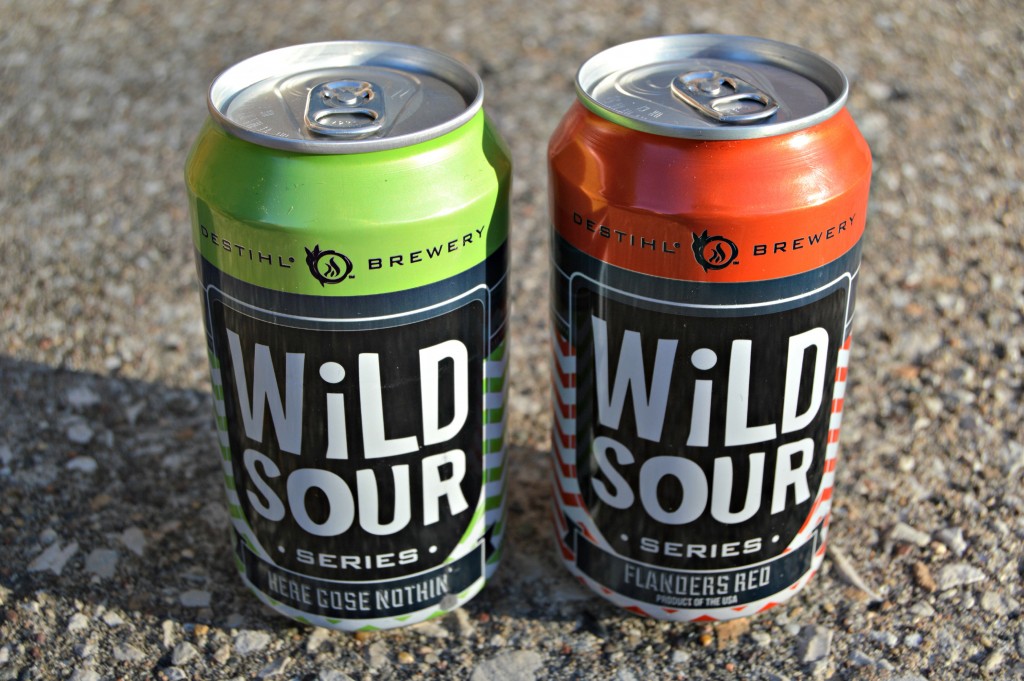 If you are a sour beer lover like I am, you are going to be excited about this one!  It is very rare to find sour beers in a can, so when Jeremy's brother gave me these for Christmas, I was so eager to try them.  I enjoyed both, but I think the Here Gose Nothin' was my favorite.  Jeremy said he preferred the Flanders Red.  I'm sure that does nothing to help you determine which one is better 😉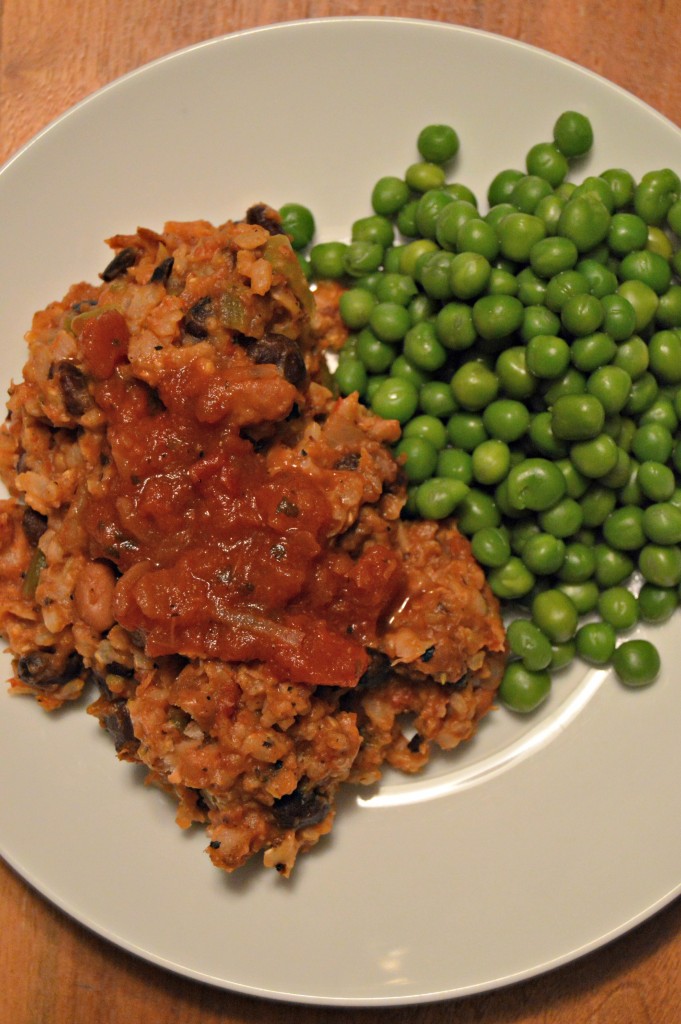 I made an old recipe of mine while I was home, per my mom's request.  She says that my Slow Cooker Beans and Rice is one of her favorite dishes.  I topped mine with salsa and ate peas on the side.  This was an awesome dinner!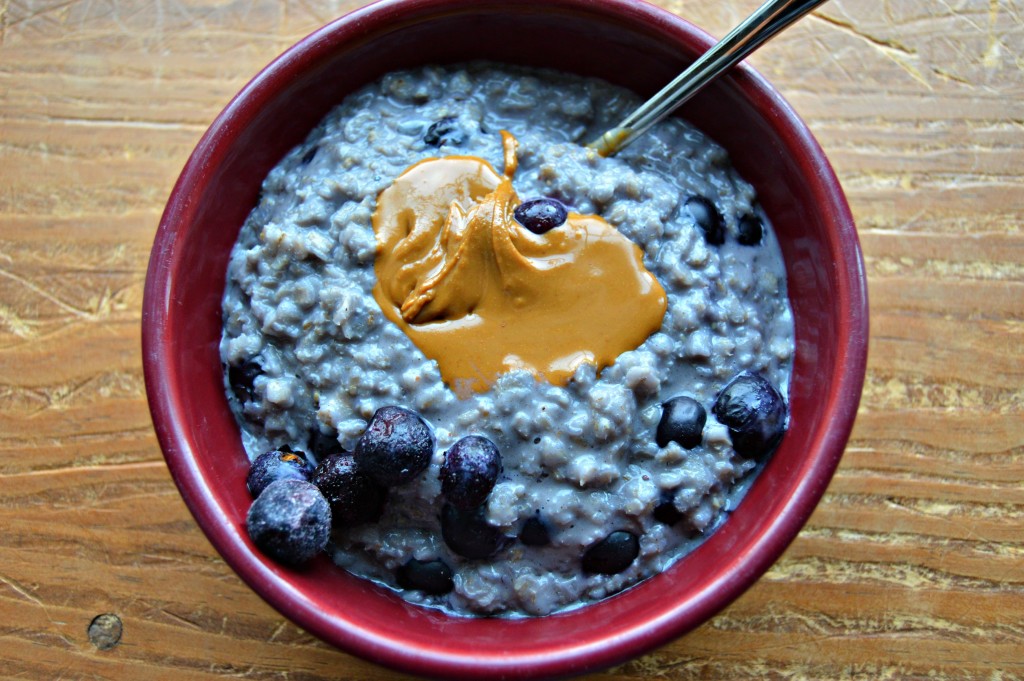 I ate a lot of oatmeal while I was home, including my Lazy Girl's Apple Spice Oatmeal.  But on one of my last days home, I had a major craving for blueberry oatmeal.  I topped it off with extra frozen blueberries and sunflower seed butter.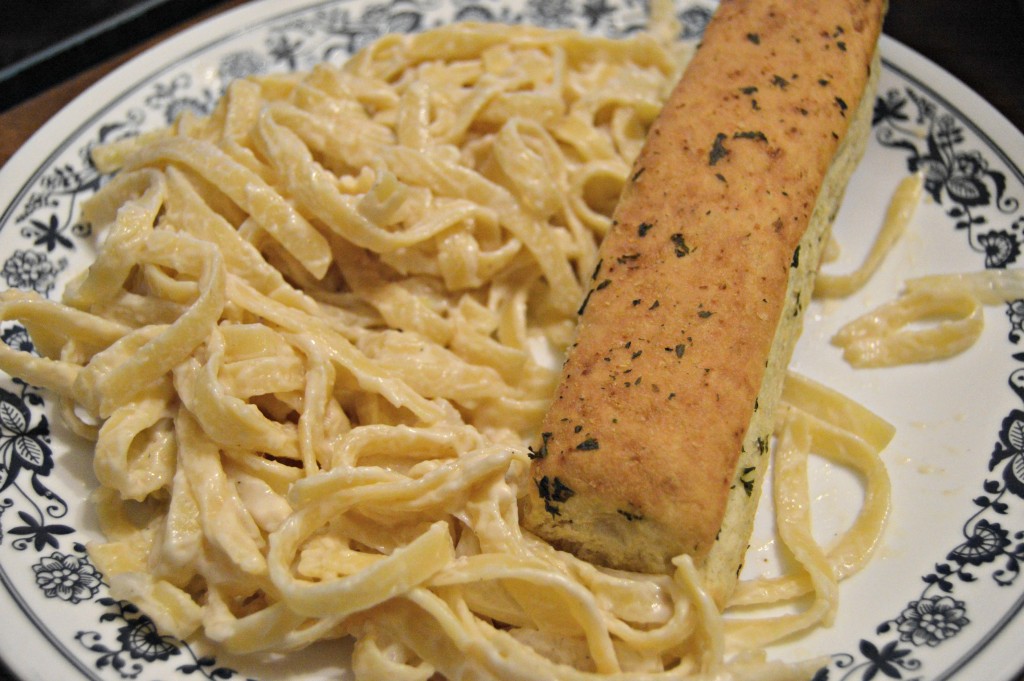 One night while at Jeremy's, he offered to make me fettuccine alfredo with garlic bread sticks.  When you have zero desire to leave the house and zero desire to cook, you say "yes please!"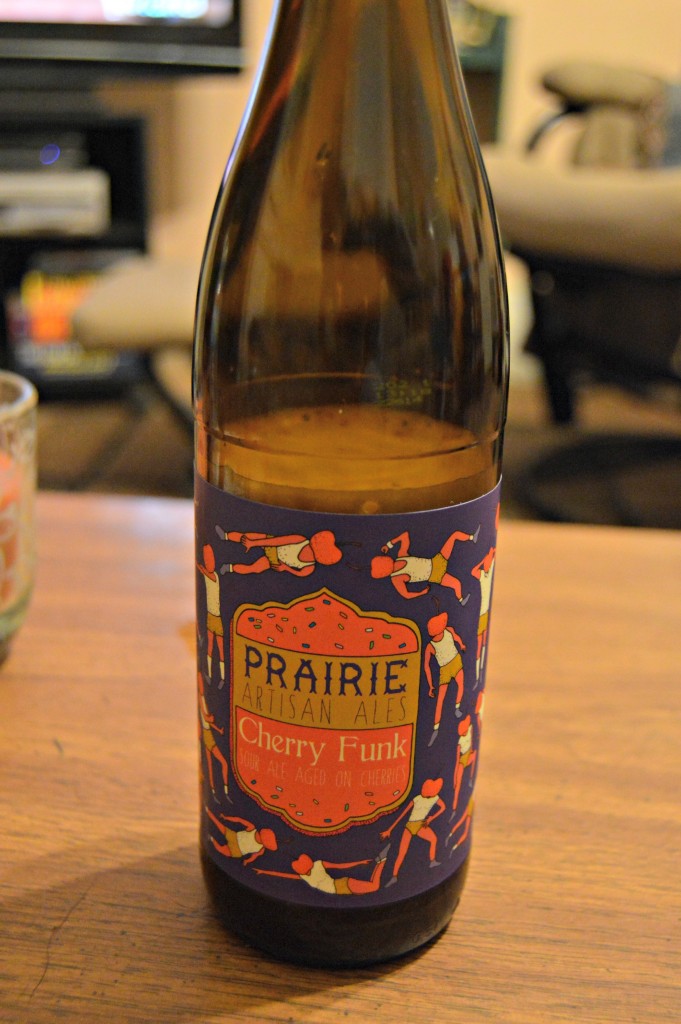 This seems to be turning into somewhat of a beer post, doesn't it?  You can tell I was home with Jeremy and that we love trying new beers together.  Jeremy knows how much I enjoy sours, so I think he buys some with me in mind.  Now that is a sign of a good boyfriend!  This sour beer was definitely sour, definitely tasted like cherries, and was super fizzy and carbonated.  I told Jeremy that it sort of felt like I was drinking a combination of champagne and beer.  Maybe we should have enjoyed this one on New Year's Eve!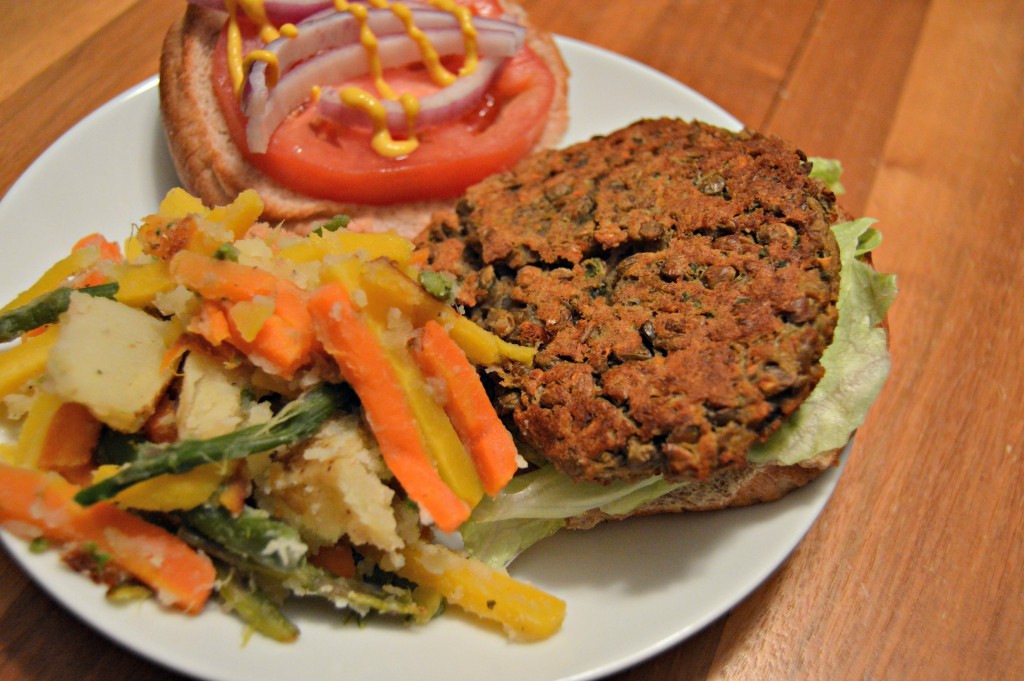 One of my favorite dinners while I was home was a new-to-me veggie burger recipe (I'll share more on this one soon).  I ate my burger with a side of roasted potatoes and vegetables.  This was so darn good.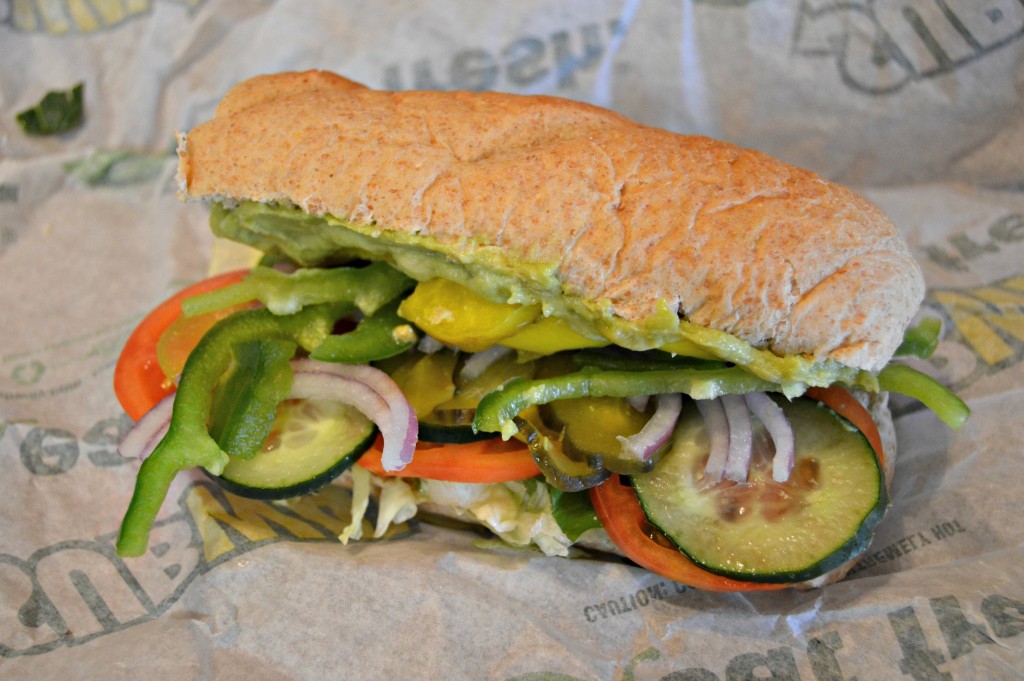 These last few pictures are from Saturday when I first got back to Omaha.  After a five hour drive and with zero food in my apartment, it was a Subway veggie sub for lunch!  I topped it with lettuce, spinach, tomatoes, cucumbers, pickles, onions, green peppers, banana peppers, and spicy brown mustard.  I also topped it with guacamole once I got back to my apartment.  Is anyone else annoyed that Subway only had avocado for a short period of time?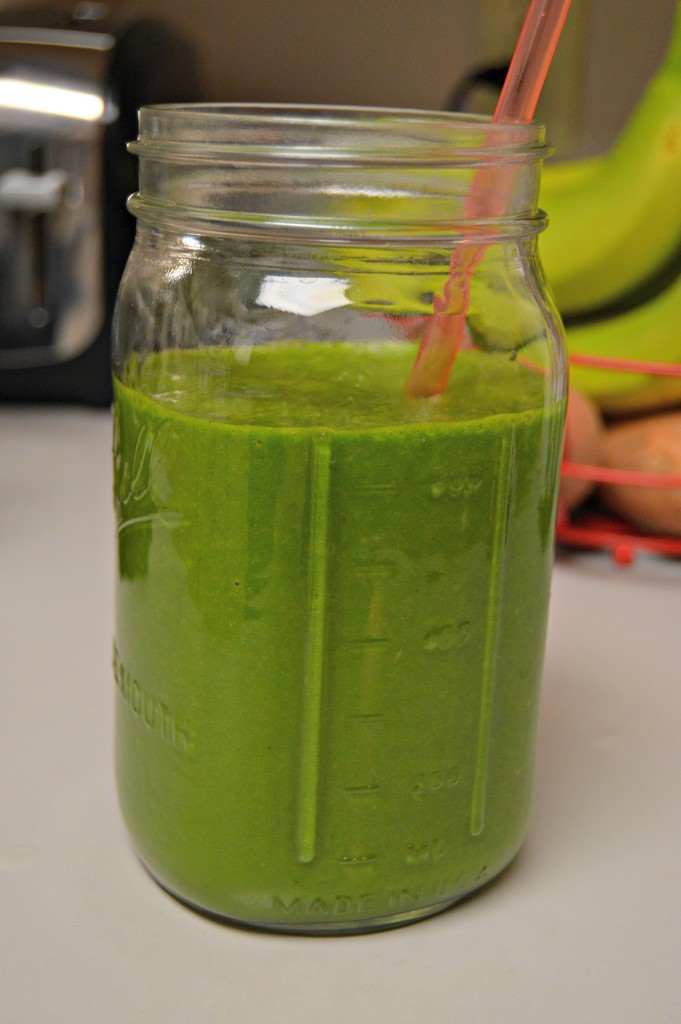 After 11 days away from my blender, I was more than excited to have a green smoothie in the afternoon.  Even when it is 25 degrees outside, I still crave them!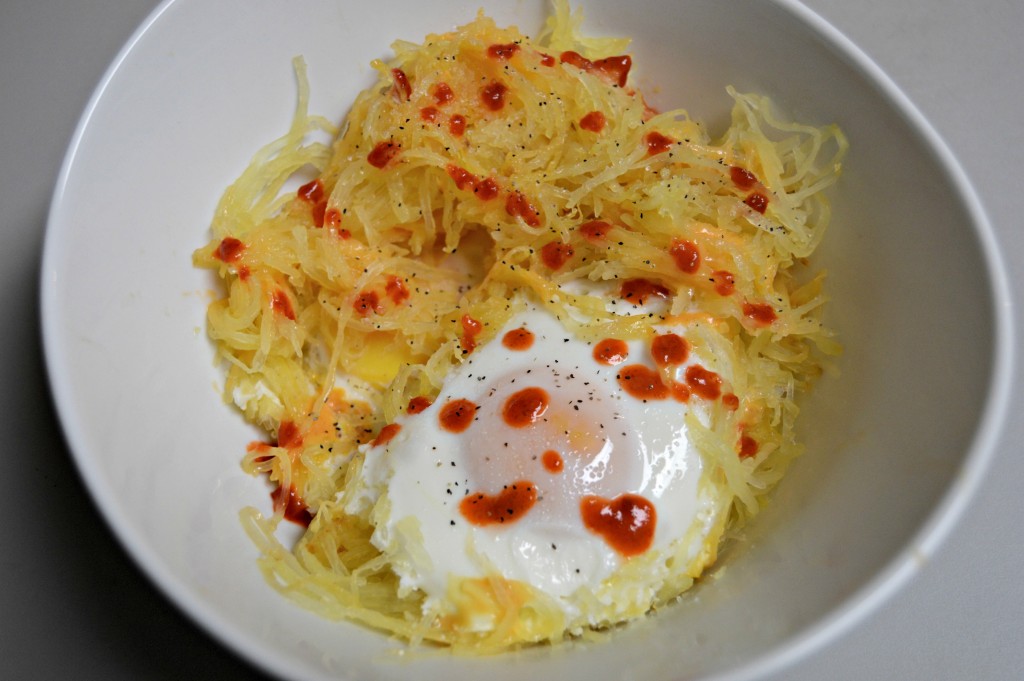 I was feeling lazy Saturday night, but still wanted some veggies and protein.  So I went with my go-to: Spaghetti Squash, Eggs, and "Cheese."  I always top mine off with sriracha, sea salt, and pepper.
Now if you did not find at least one new breakfast, lunch, dinner, snack, or dessert recipe idea from this post, I must be doing something wrong.  Hopefully I hooked the majority of you up with some new ideas!
Have a great Wednesday!  Make sure you come back tomorrow for one of my more personal posts, and to find out why I am eating fish again.