Today marks the halfway point of the month of October and I have to admit that I am a little annoyed about it.  On the one hand, I am getting awfully excited for the holiday season that is approaching.  On the other hand, October is easily one of my favorites months so it is a bit sad to see if moving along so quickly.  Before you know it, the gorgeous colors of Fall will be gone and it will be (gasp) snowing!  The first snowfall is always pretty in my eyes, but once January hits I am over it.  Here is to hoping that the rest of October doesn't move too quickly and that the Fall-like weather somehow sticks around longer than I anticipate it actually will.
In the spirit of all things Fall-related, let's join in on Jenn's "Fall Into Good Habits" What I Ate Wednesday link-up.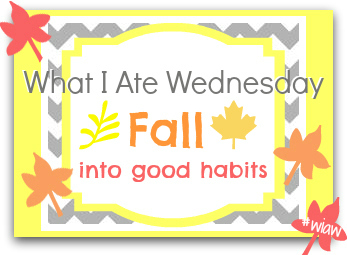 What I Ate Wednesday: October 15, 2014 (Recent Eats)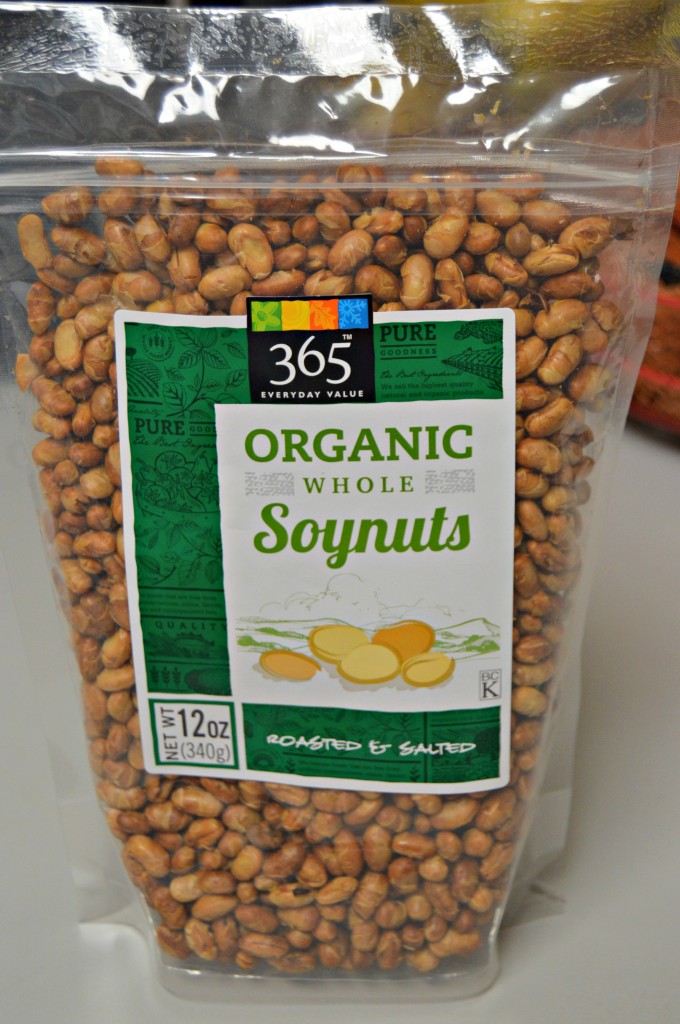 I found my new favorite salad topping at Whole Foods this past weekend!  These are just perfectly salty and add a healthy crunch in place of croutons.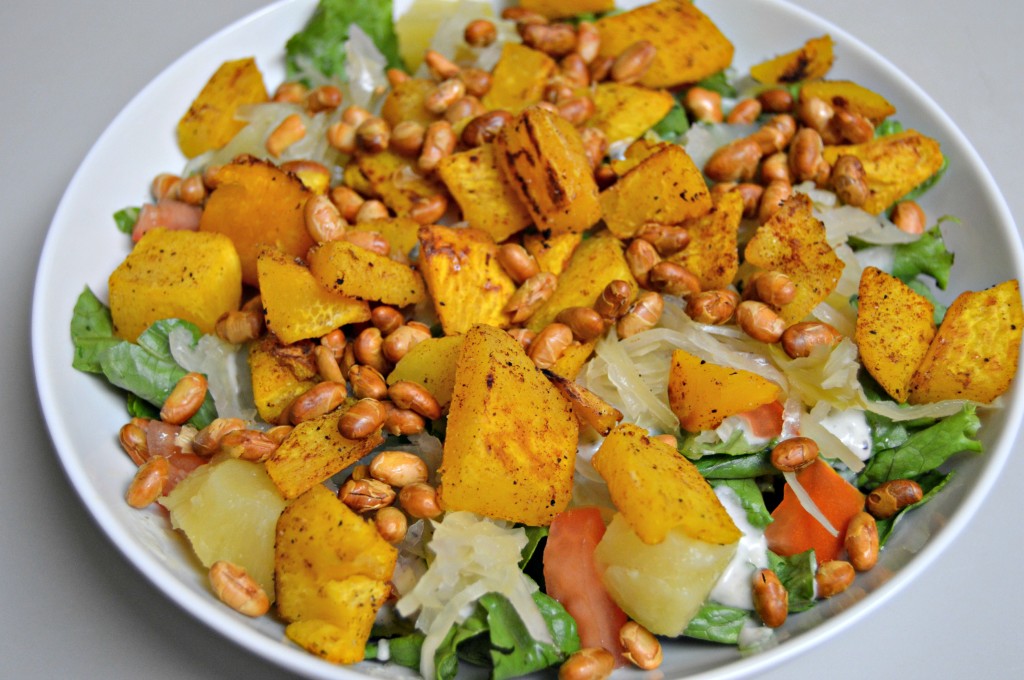 I added the soynuts to a salad made up of Romaine lettuce, tomatoes, onions, red peppers, sauerkraut, pineapple, roasted sugar pumpkin (I found this pre-cut at Trader Joe's), and Hillary's Eat Well vegan chia ranch dressing.  I know that sounds like a total hodgepodge, but it was delicious!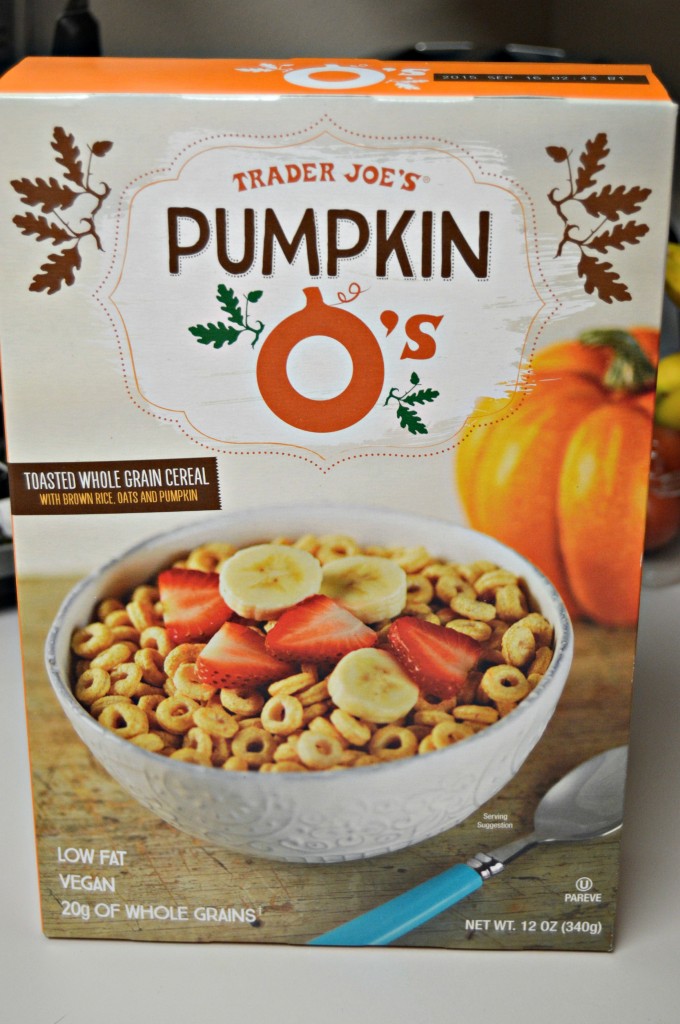 Another pumpkin find from Trader Joe's that I could not say no to: Pumpkin O's Cereal!
Apparently Trader Joe's and I became best friends (even more) during my recent grocery shopping adventures.  I am a major apple cider lover, so I picked up this honey crisp apple cider to check another thing off of my Fall Bucket List.  I love honey crisp apples and I loved that there were no funky ingredients added in.  Do yourself a favor and go buy this.  I heated it up on the stove and it was perfection.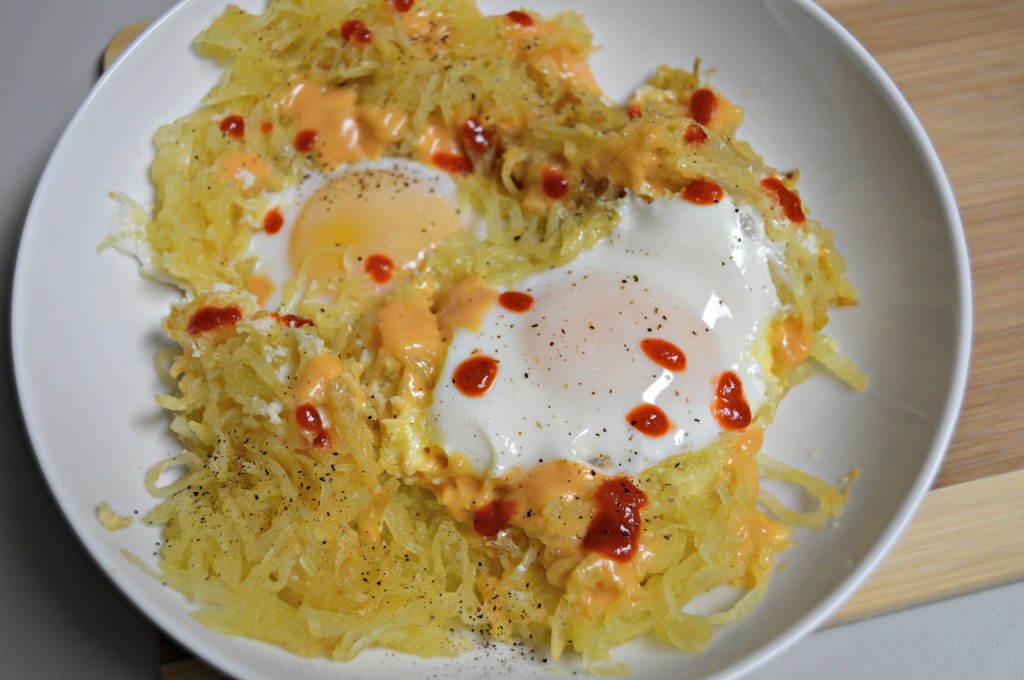 My spaghetti squash cravings are still going strong.  I made another batch of my Spaghetti Squash and Eggs with "Cheese" for dinner a few nights ago.  It was just as good the second time.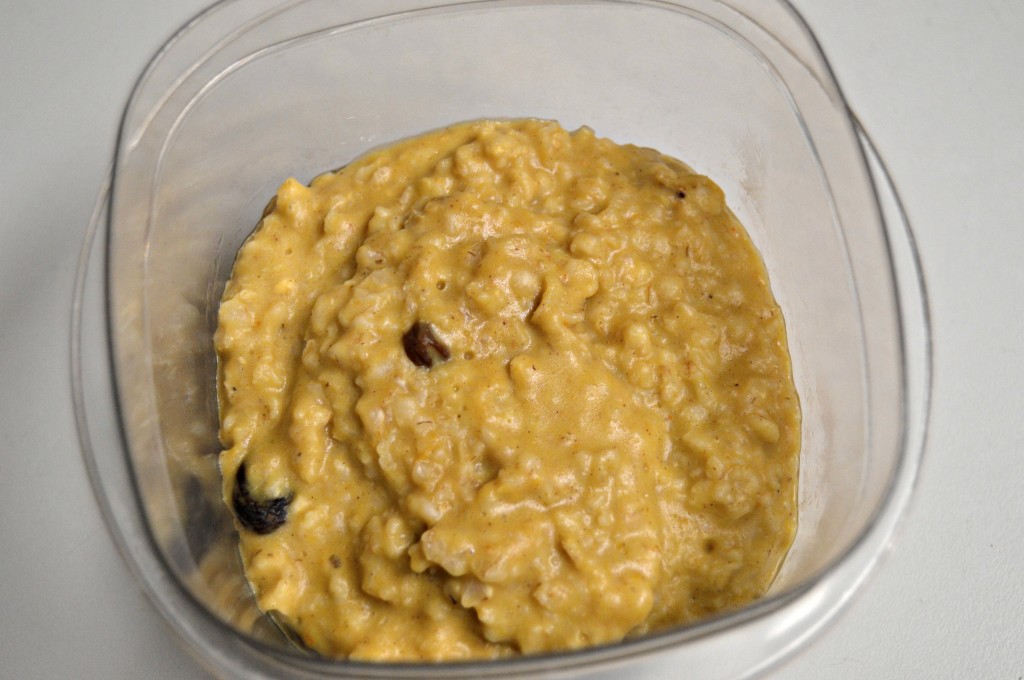 I have shocked myself with my next newest addiction: hot oatmeal.  I cannot tell you how many times I have tried and hated warm oats.  Maybe trying it several times made the difference?  Or… maybe it was the addition of pumpkin!?  I have been making up batches of pumpkin and raisin oats (essentially unsweetened vanilla almond milk, pumpkin, cinnamon, pumpkin pie spice, all spice, raisins, quick oats, coconut sugar, and vanilla) on the weekend and bringing them to work for breakfasts during the week.  I love stirring in nut butter or sunflower seed butter.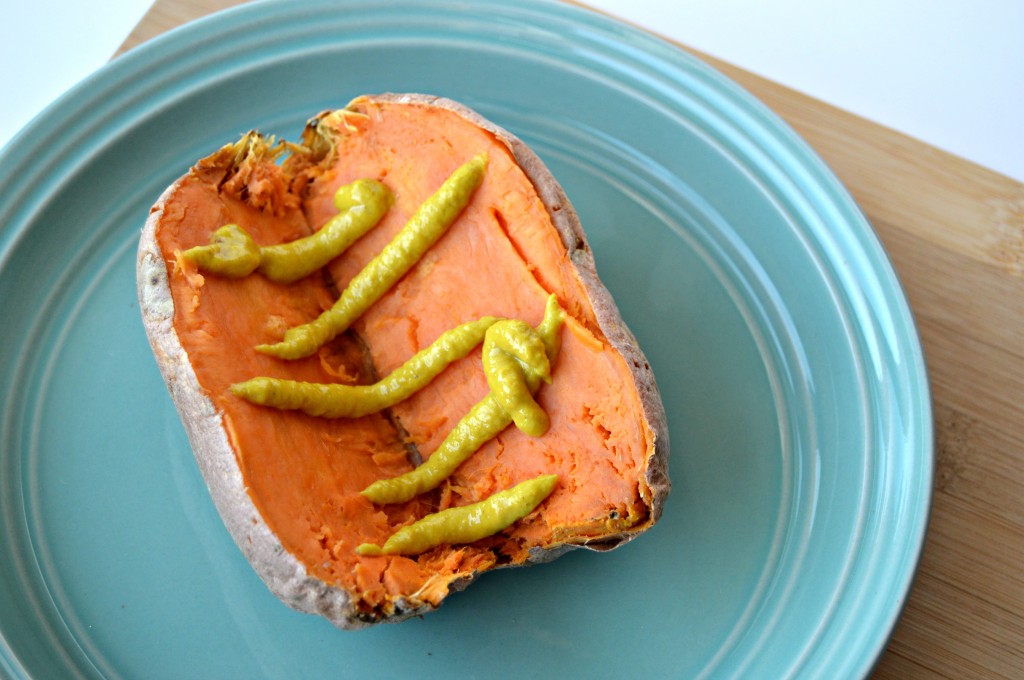 Does anyone else put mustard on their sweet potatoes, or am I just a weirdo? 😉  If you are a mustard lover then you definitely need to give it a try.  I love it!  Oh, and for the heads up: Come back tomorrow for a tutorial on how to "bake" a sweet potato in the microwave!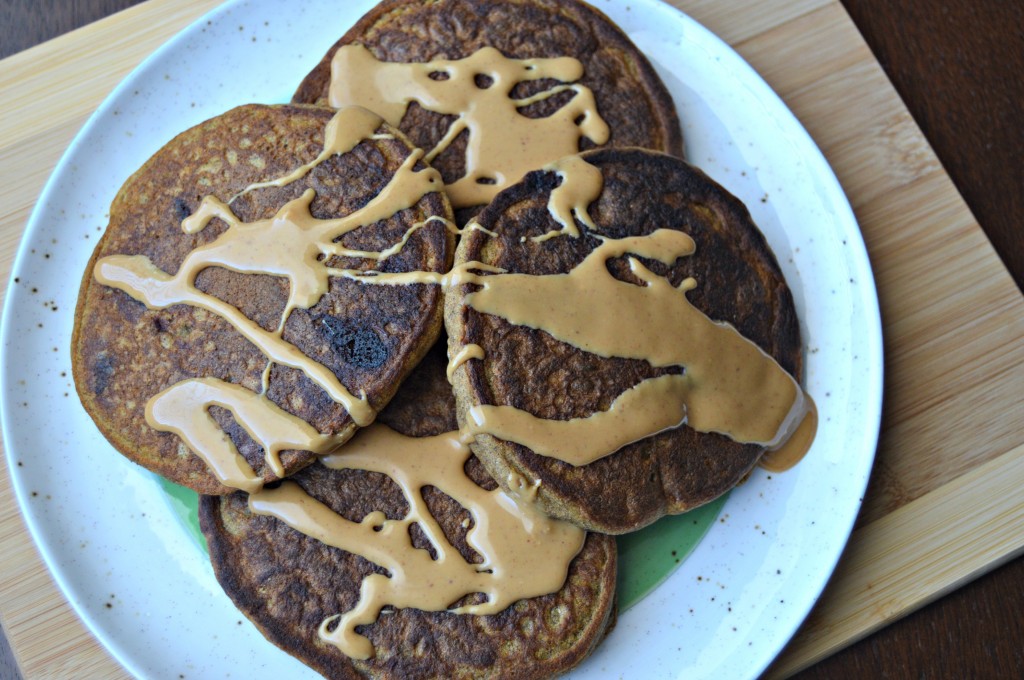 I made another batch of my Pumpkin Chocolate Chip Pancakes on Saturday morning.  I topped them with my favorite pancake topping: peanut butter.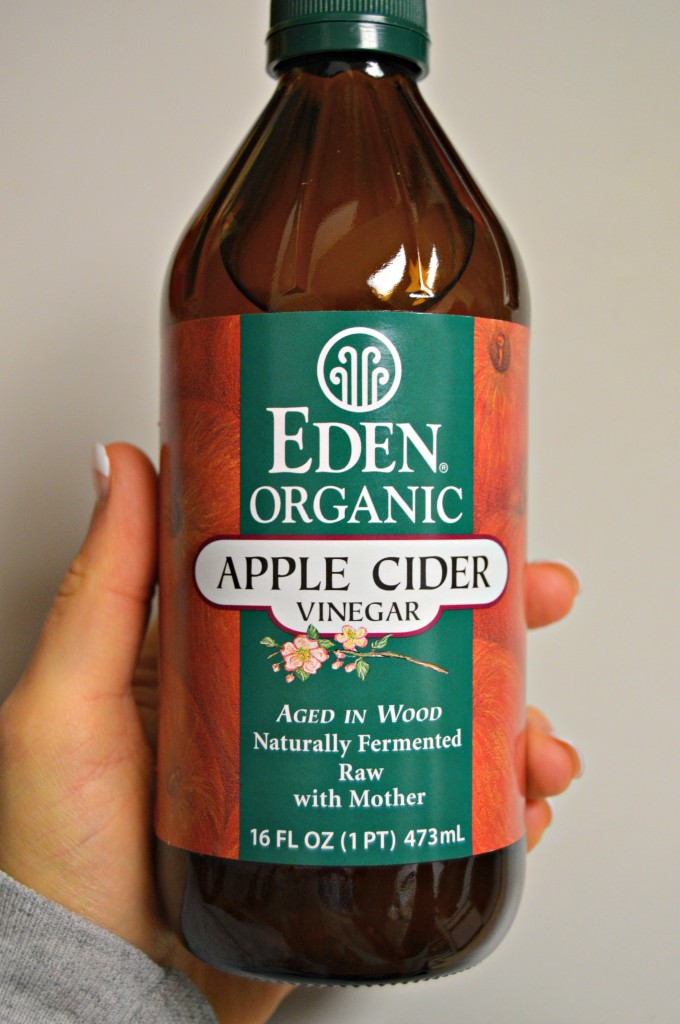 I have heard a lot about the benefits of raw apple cider vinegar (including helping with acid reflux, which I struggle with) over the past several years.  I decided to try giving it a go and have been adding it to my water most mornings.  I'm not going to lie, it does not taste good at all.  But I am doing my best to drink it down.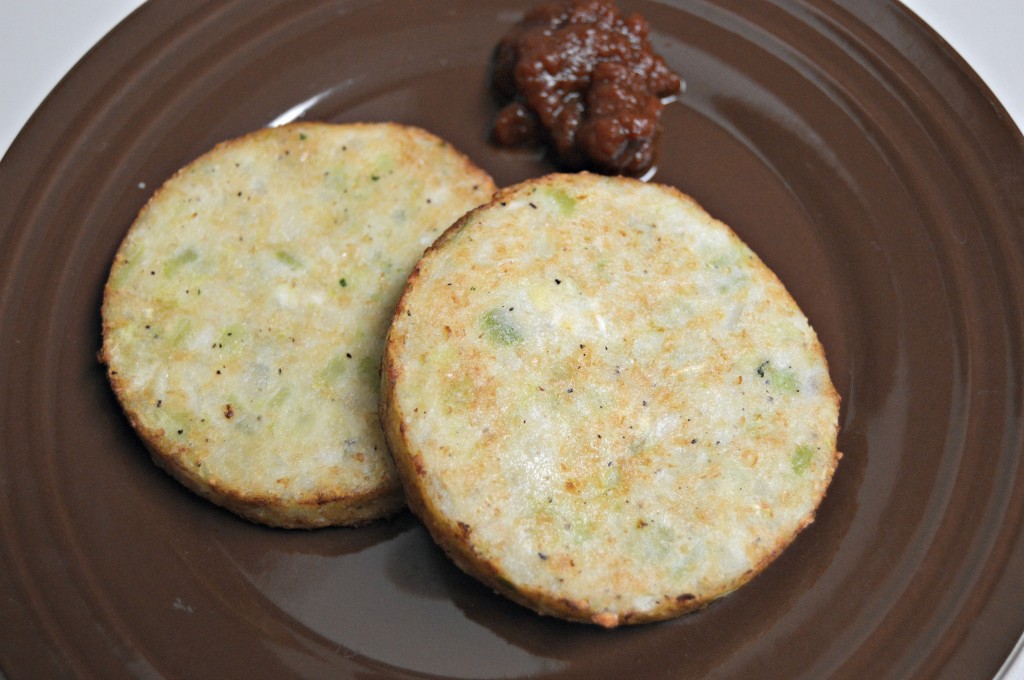 More broccoli pancakes with sundried tomato ketchup.  These babies are addicting!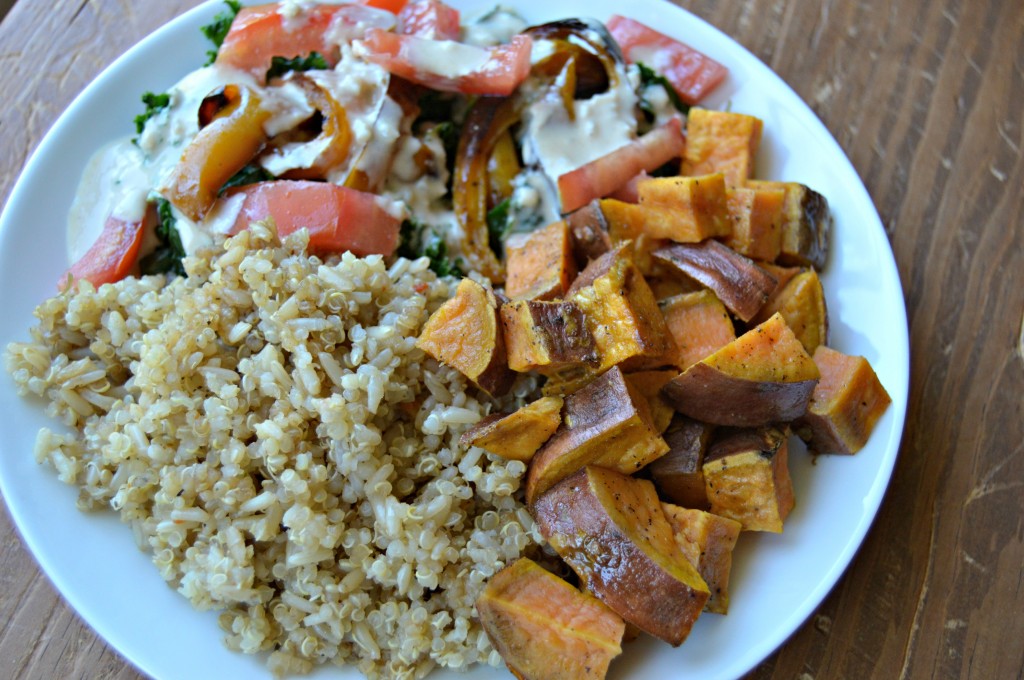 One of my favorite recent dinners: sauteed kale with roasted peppers, tomatoes, and a lemon tahini dressing + roasted sweet potatoes + quinoa and rice.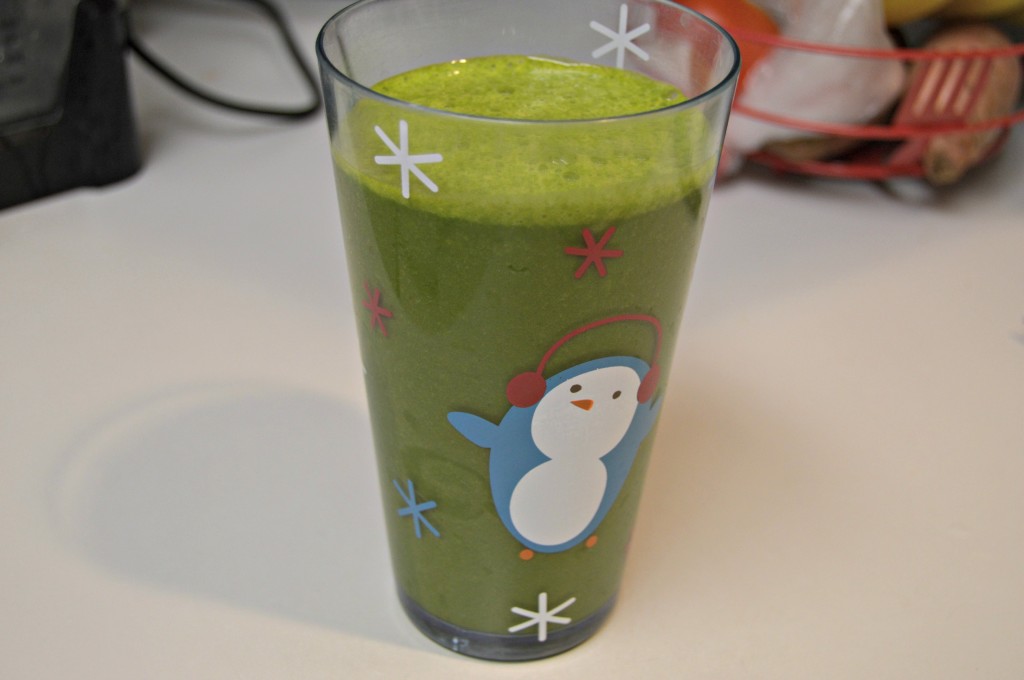 Now that cooler weather is upon us, the Winter cup is back!  Inside was a green smoothie with chocolate Vega, almond milk, frozen banana, frozen zucchini, and fresh spinach.  No matter what season it is, I always drink my green smoothies.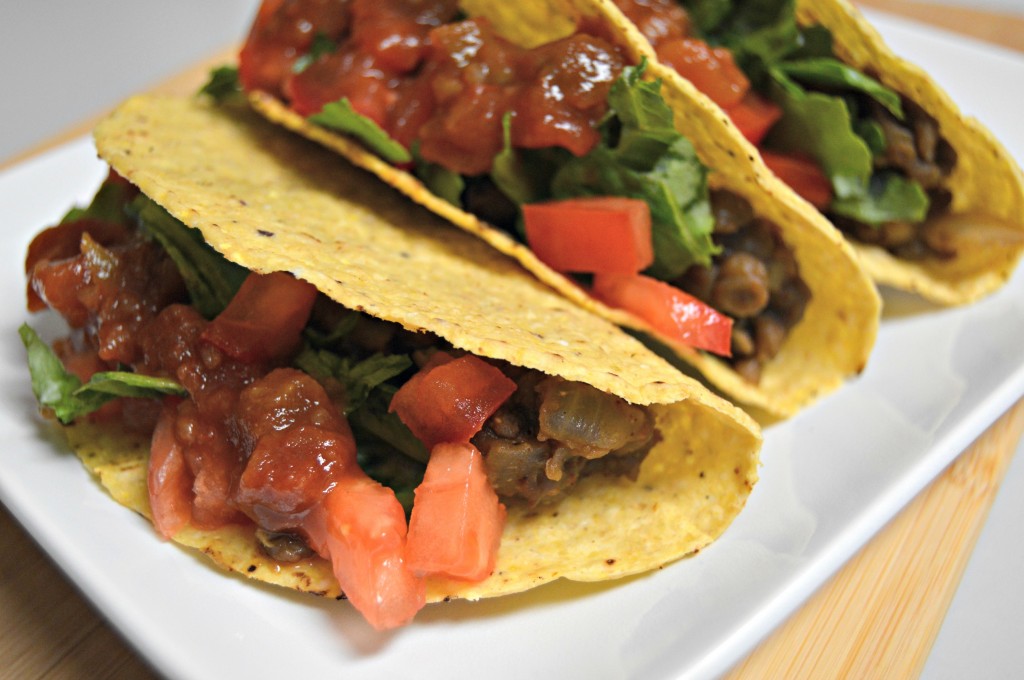 For dinner last week, I made some of the most delicious lentil tacos.  I'll have more on these in a future Friday Foodie Favorites post.  You are definitely going to want to check these out!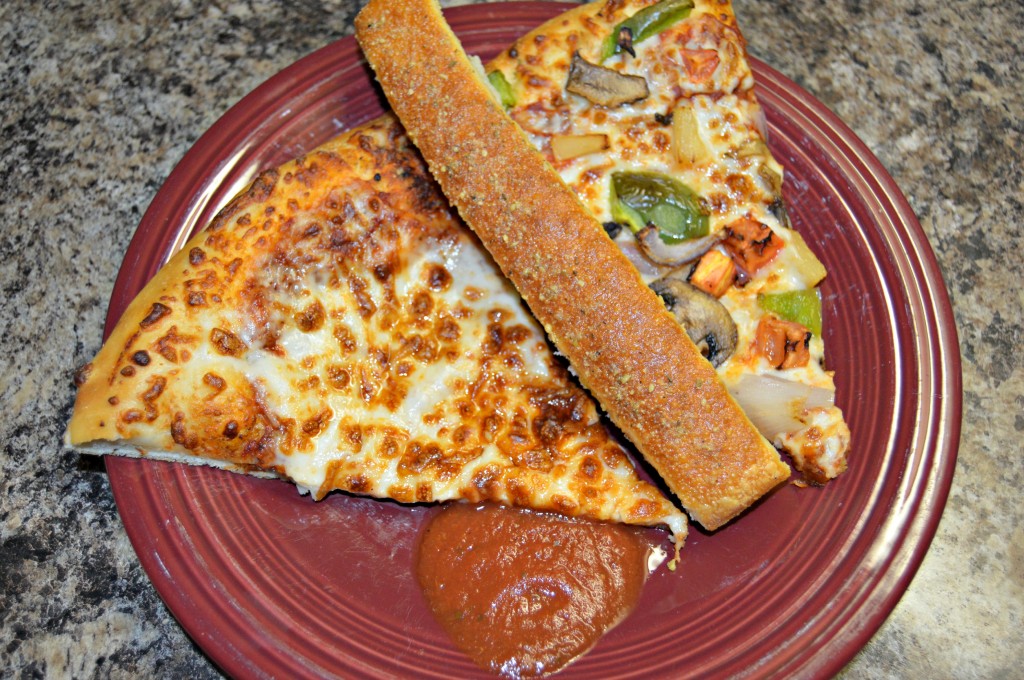 And to show you that I am not perfect and I DO splurge: a picture of my Pizza Hut dinner at my parents' house.  Plus another couple of pieces after that.  Sometimes I just need some pizza 😉
Let's end this post on a delicious note (though I like to think everything I eat is!).  Have a great Wednesday, friends!