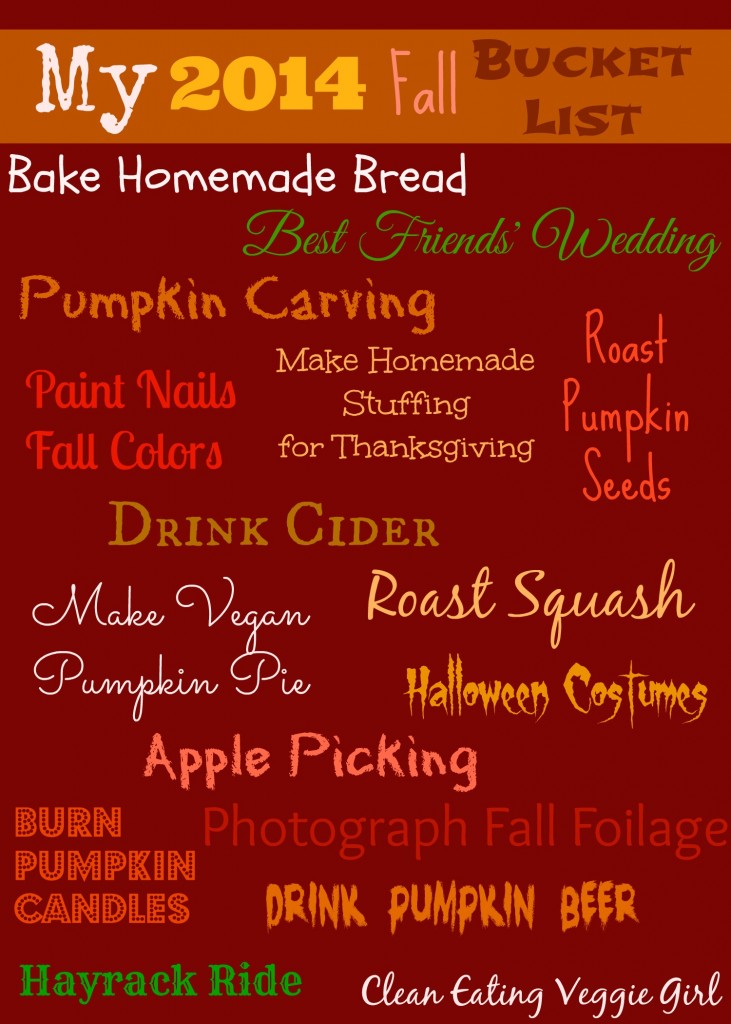 I shared my Fall Bucket List (<– this post also contains super cute alpacas) with y'all a couple of weeks ago and I am happy to say that I accomplished three things within the span of three hours over the weekend.  That is some professional bucket listing right there, folks!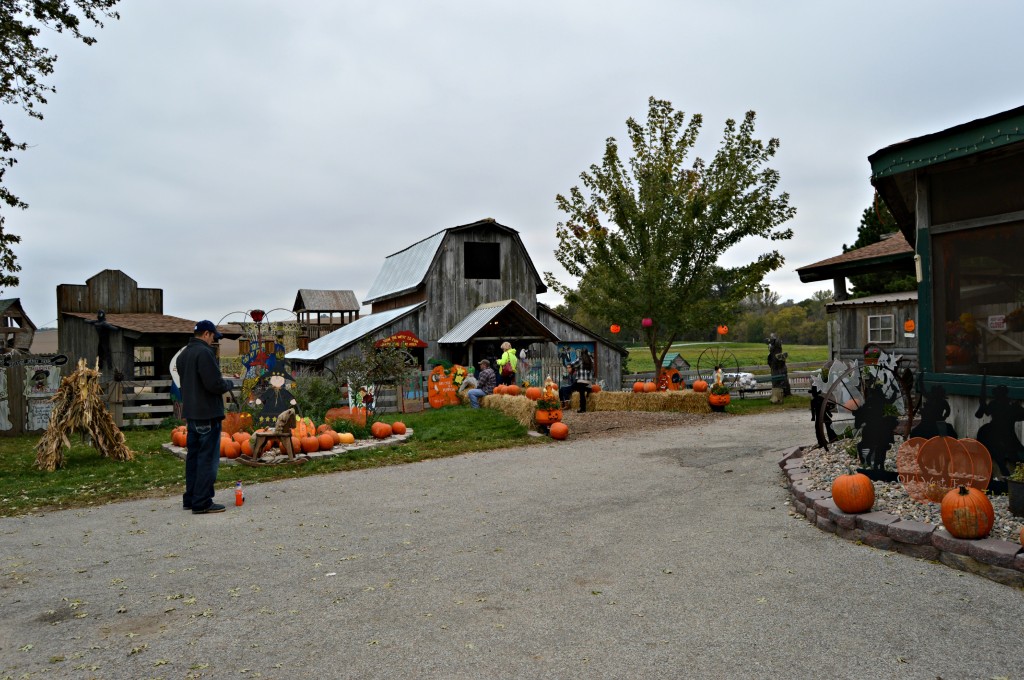 On Sunday, Joanna, Erin, and I headed to a local pumpkin patch, Bellevue Berry Farm and Pumpkin Ranch.  It was our first visit for all three of us and we were super excited to get our Fall on.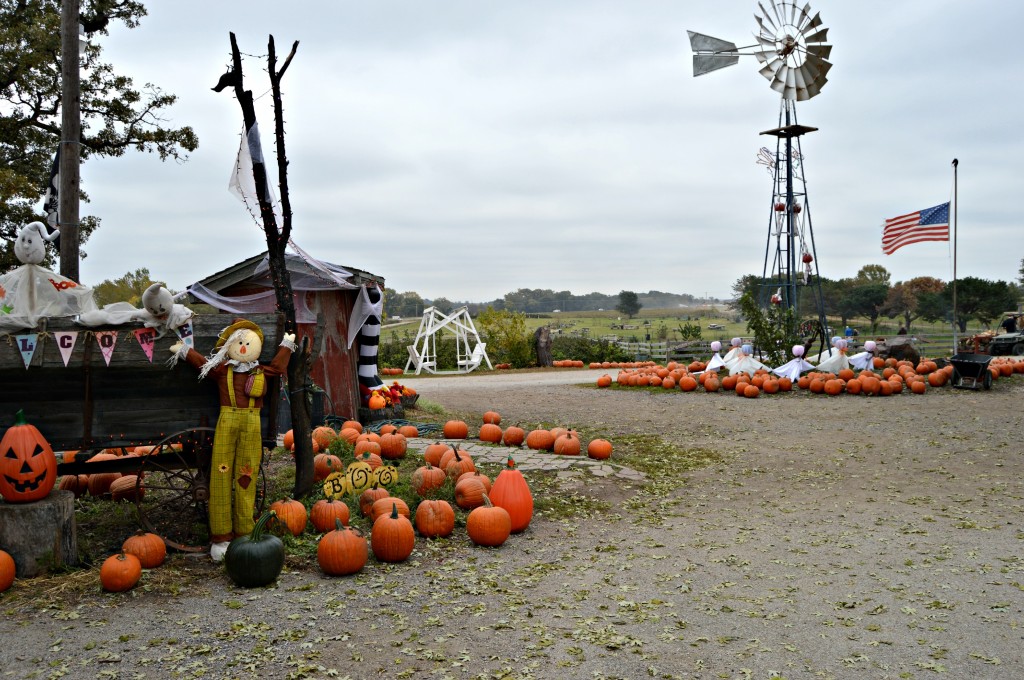 While it was certainly a chilly day, the clouds in the sky and the crispness of the air were everything that remind me of why I love Fall.  It was a true Sunday in October.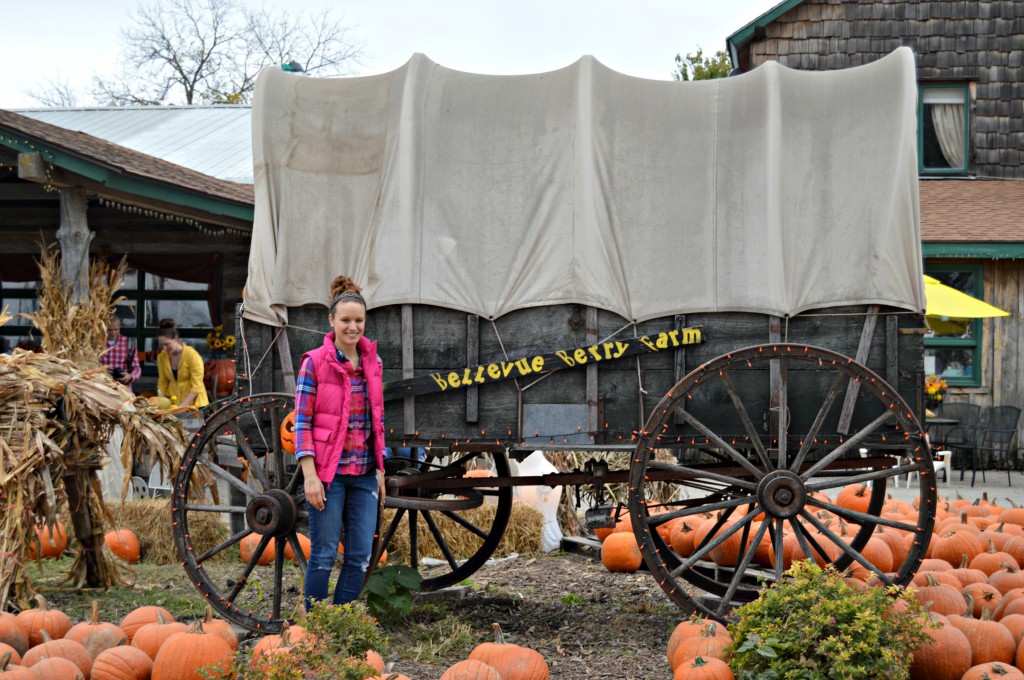 After scoping things out, we all posed next to this super cute wagon and took our obligatory blogger photos.  There is no shame in our game.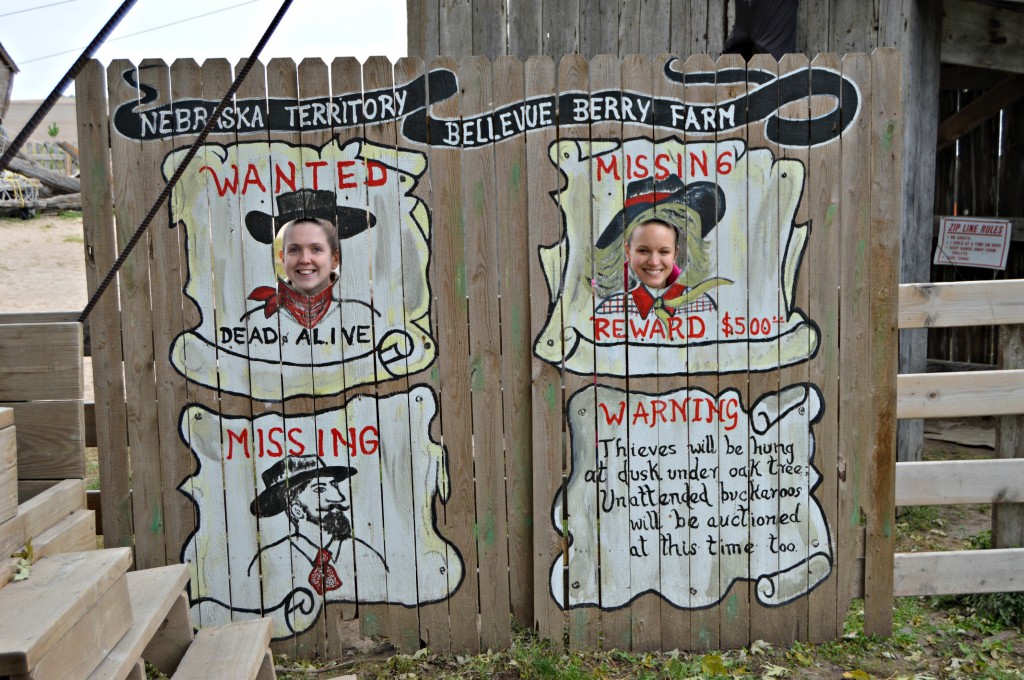 We also could not resist doing this.  Who cares if we are in our twenties and love to pretend we are still kids!?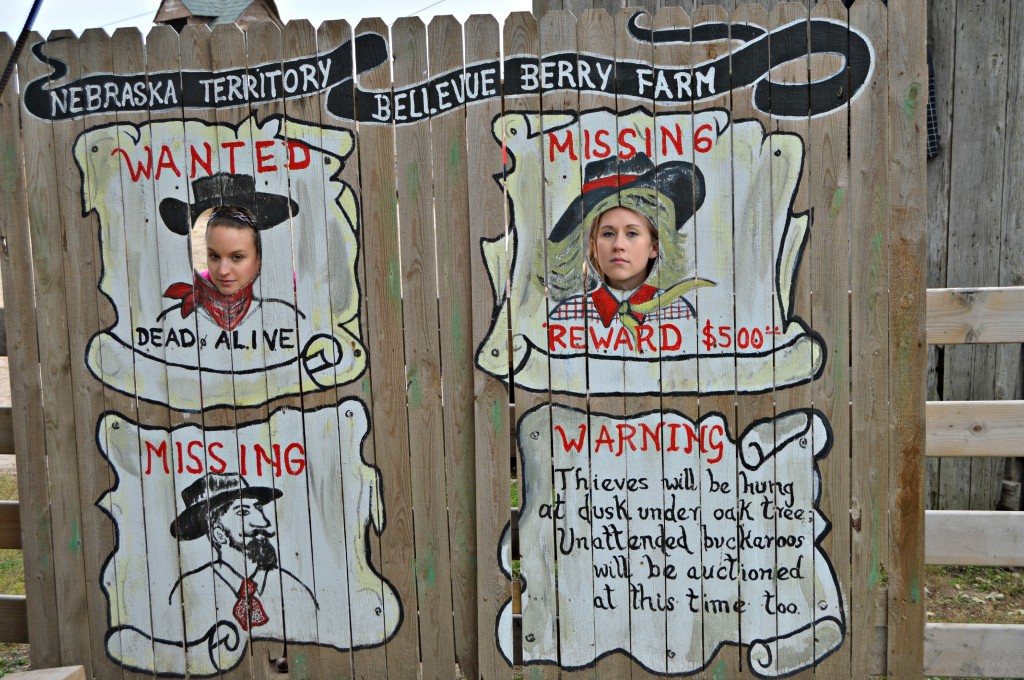 Joanna and I made an attempt at serious faces since we were posing as criminals and all.  I am not sure if we were successful on that one.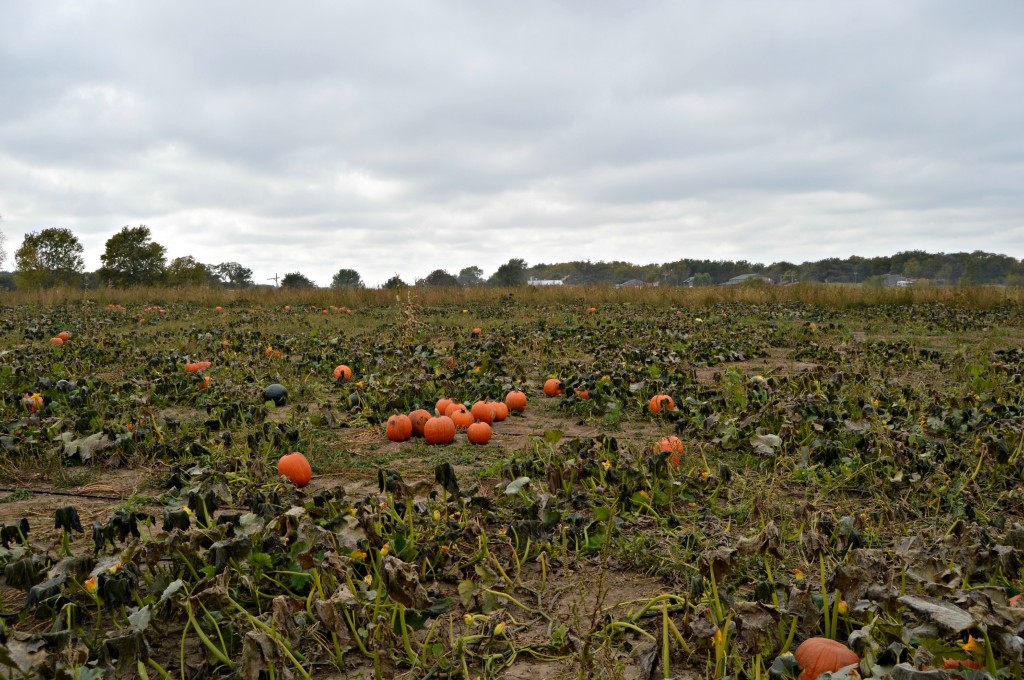 After a hayrack ride around the property, it was pumpkin picking time.  There were pumpkins for days.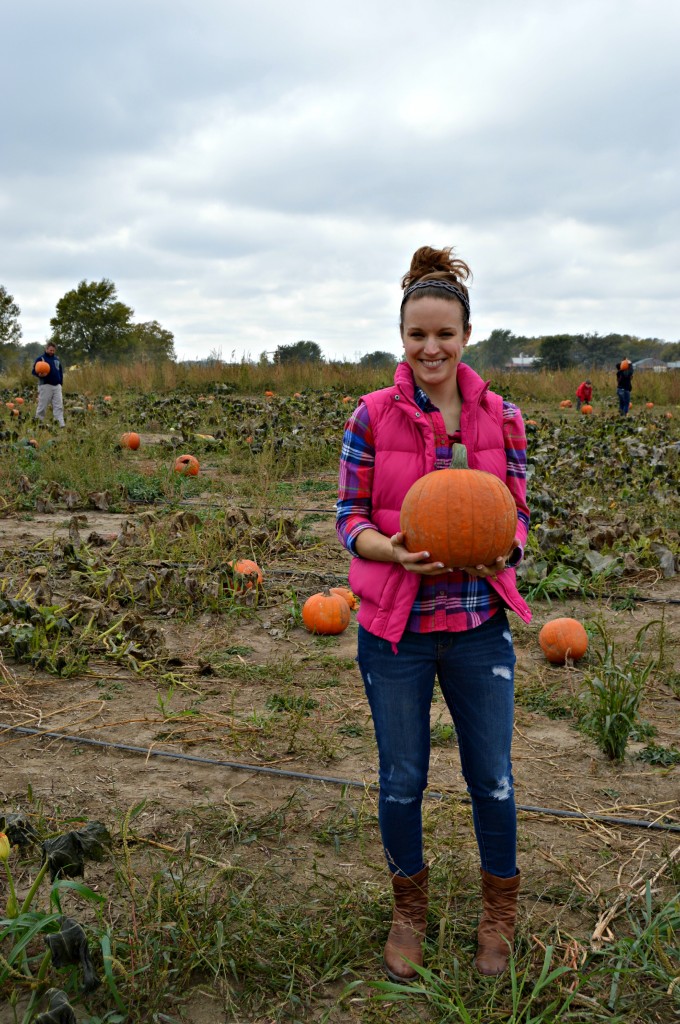 I had a tough time picking, but ended up with this guy.  We all seemed to gravitate towards the short, chubby pumpkins.   They were just too cute to say no to!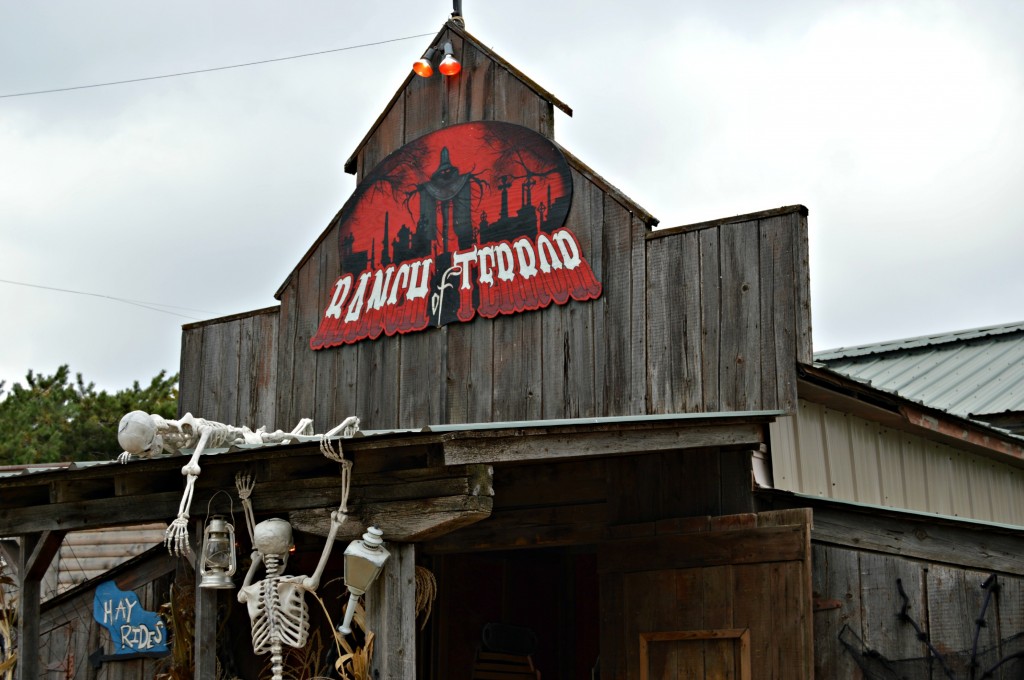 After we each had a pumpkin to take home with us, we decided to stop by the Ranch of Terror.  We were told at the entrance that it was not very scary since it was during the day and needed to be more "kid friendly."  We survived our adventure through the house and I think we all agreed that it was definitely more "disturbing" than "scary."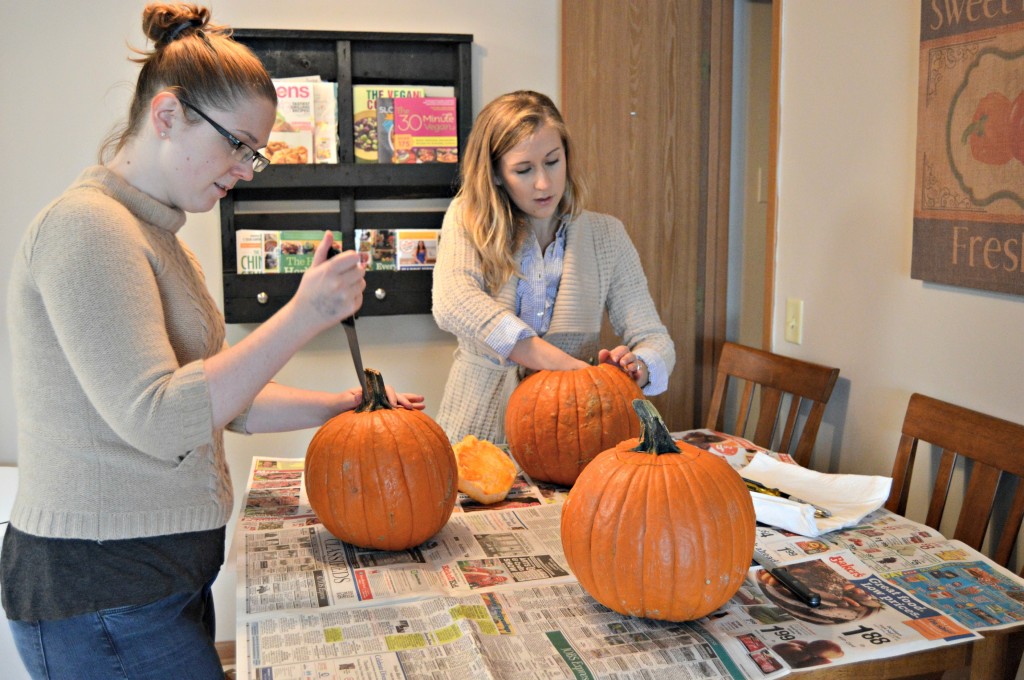 After we left the pumpkin patch, we headed back to my apartment to carve our pumpkins.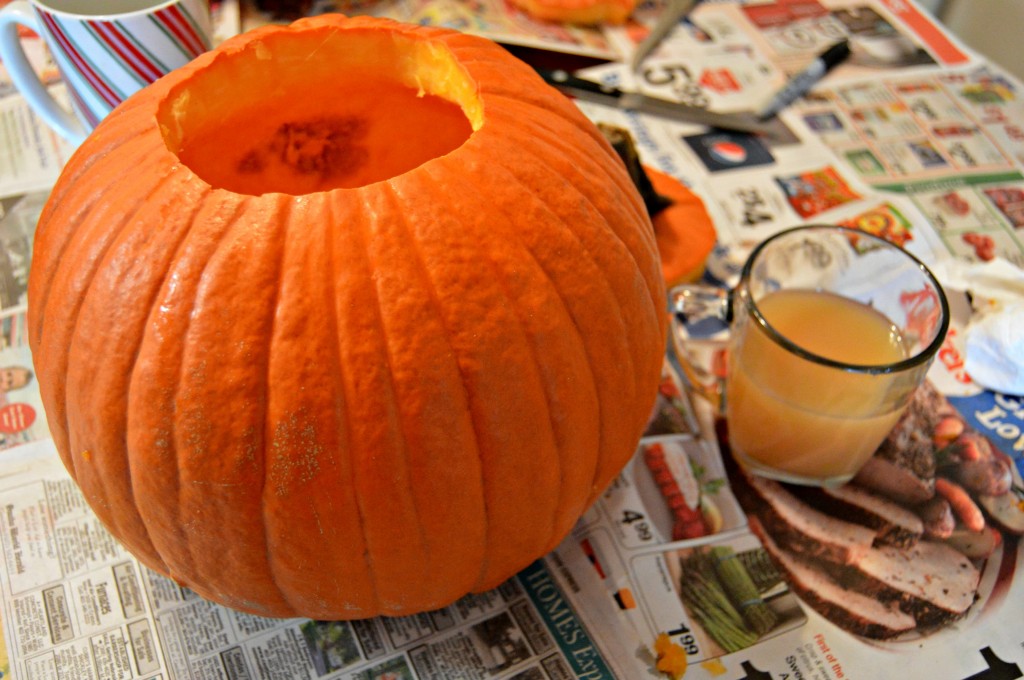 I picked up apple cider over the weekend while I was grocery shopping, so we warmed it up and drank it while we scooped the guts out of the pumpkins.  Guts… what an awful word.  I don't know about you, but that is mostly definitely my least favorite part of pumpkin carving.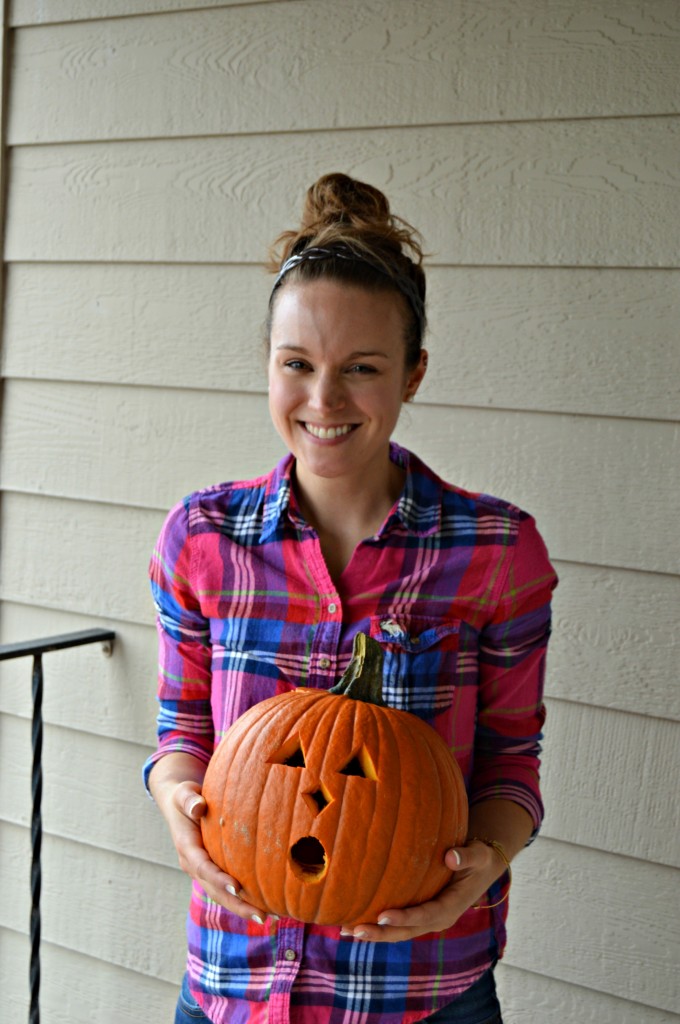 Somehow I survived the pumpkin goop and ended up with a pretty cute new pumpkin friend.  I am far too impatient to get elaborate with my carving, so I kept things nice and simple.  I love how he looks scared!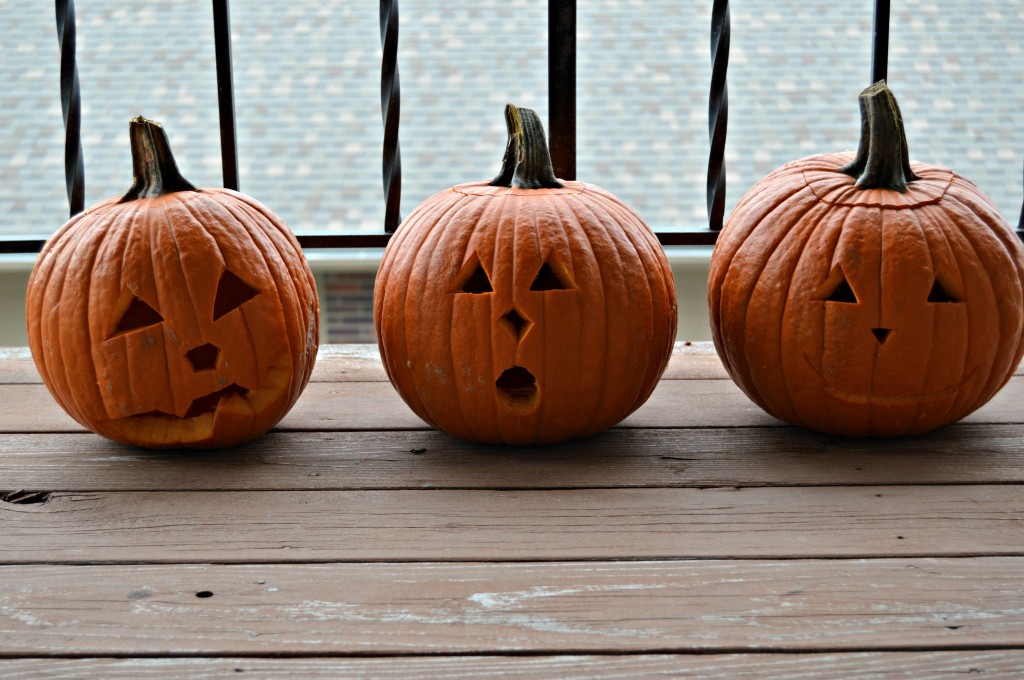 I'd say all three of our pumpkins turned out pretty darn good.  They certainly have character, don't they?
I had a seriously fantastic Fall afternoon with these girls.  It was the perfect way to spend my Sunday!  I checked pumpkin carving, drinking apple cider, and a hayrack ride off of my Bucket List.  Not too shabby if I do say so myself!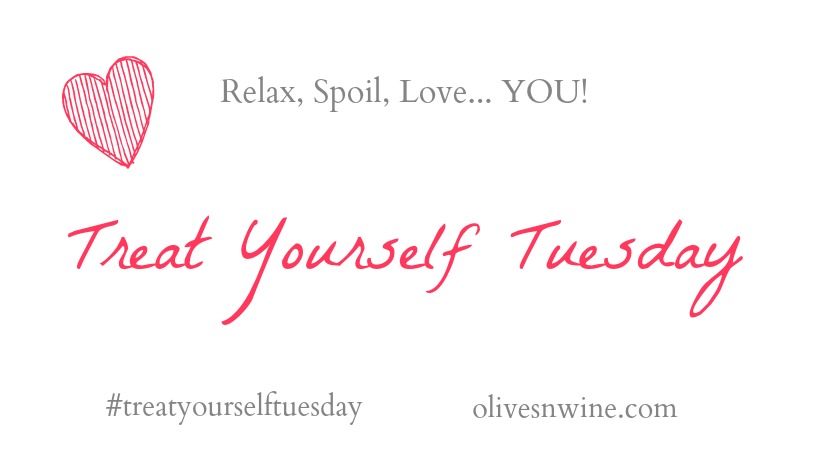 I'm linking up with Becky today for Treat Yourself Tuesday.  Friends, pumpkins, cider, and all things Fall are the perfect treats to me!
Have you been to the pumpkin patch this year?  Have you carved pumpkins?  What design did you go with?