Is anyone else having a crazy busy week?  Between work, school, blogging, and attempting to keep up a social life, I have about zero free time.  I am really hoping that things calm down a bit here soon.  But until then, let's keep this short and sweet and focus on my Fall eats!  Happy What I Ate Wednesday, friends!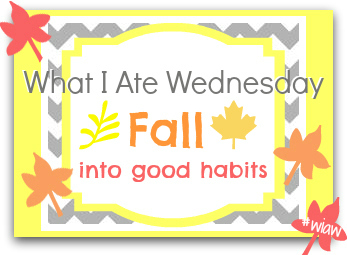 What I Ate Wednesday: October 8, 2014 (Recent Eats)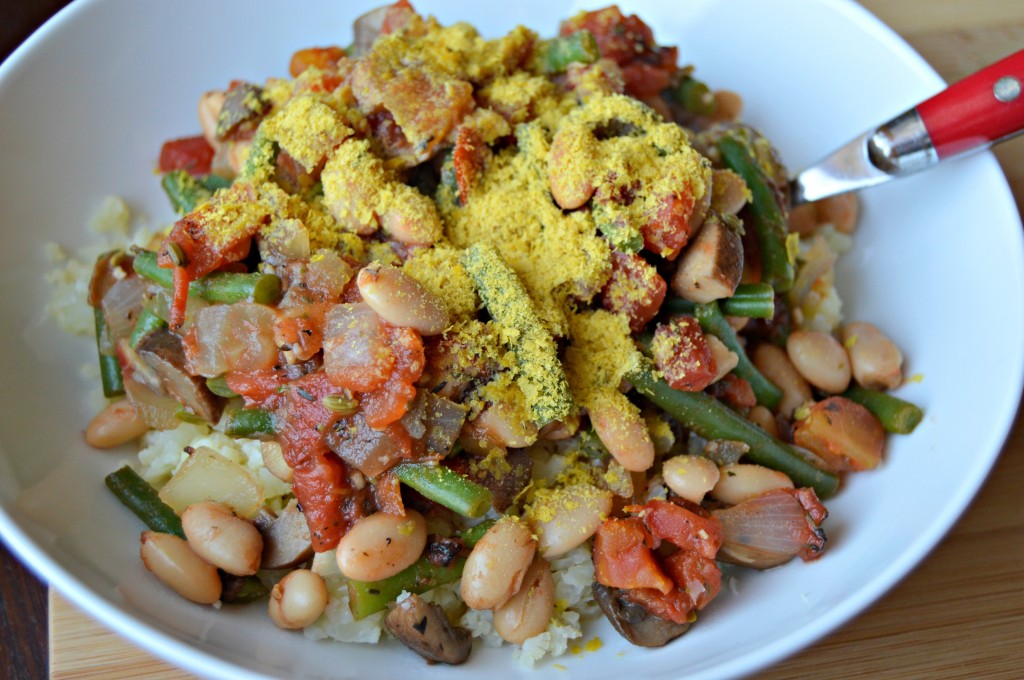 Dinner a couple of times over the last week was a mushroom, tomato, and white bean stew that I served over cauliflower "rice."  I'll have more on this in a future Friday Foodie Favorites post.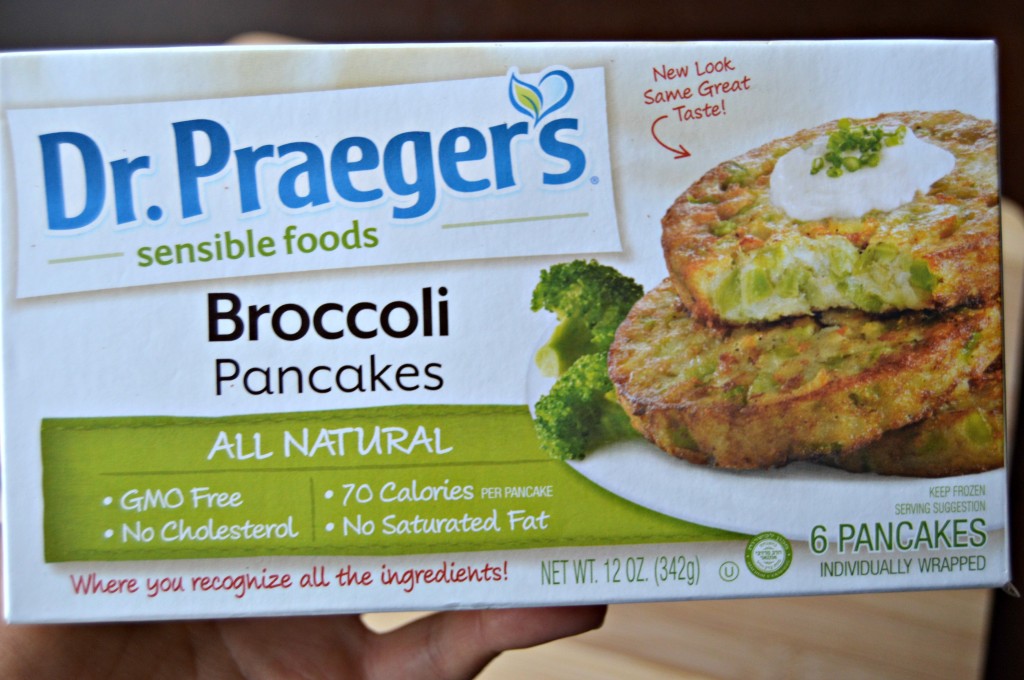 Has anyone tried these broccoli pancakes?  If you haven't yet, you really need to.  They sort of taste like a healthy version of hashbrown patties!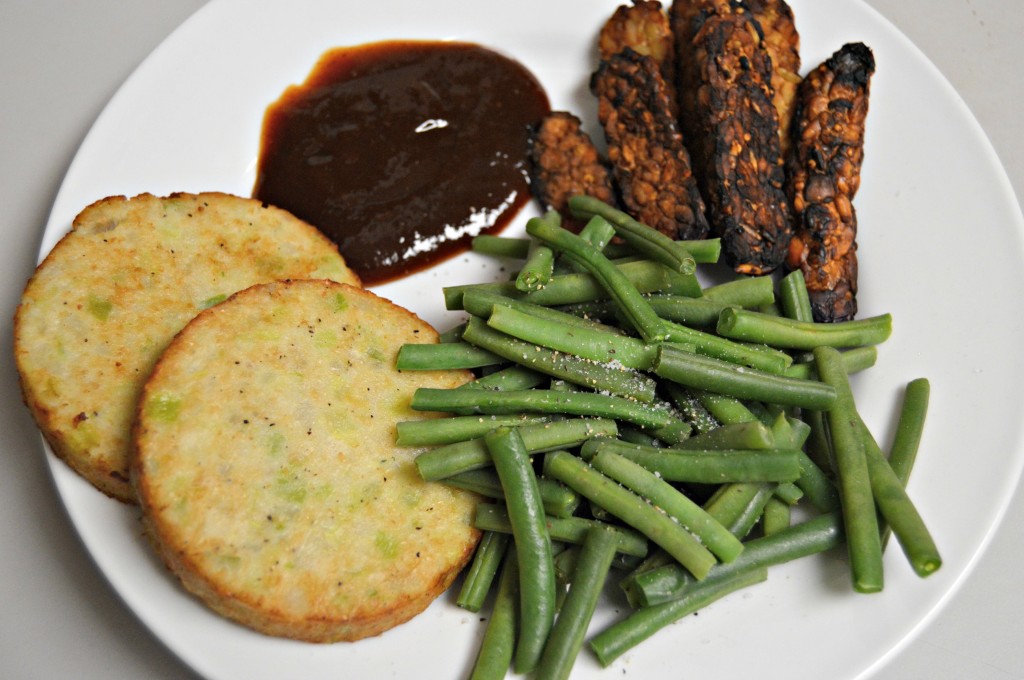 I served the broccoli pancakes alongside cut fresh green beans and leftover tempeh "bacon" (with BBQ sauce, of course!).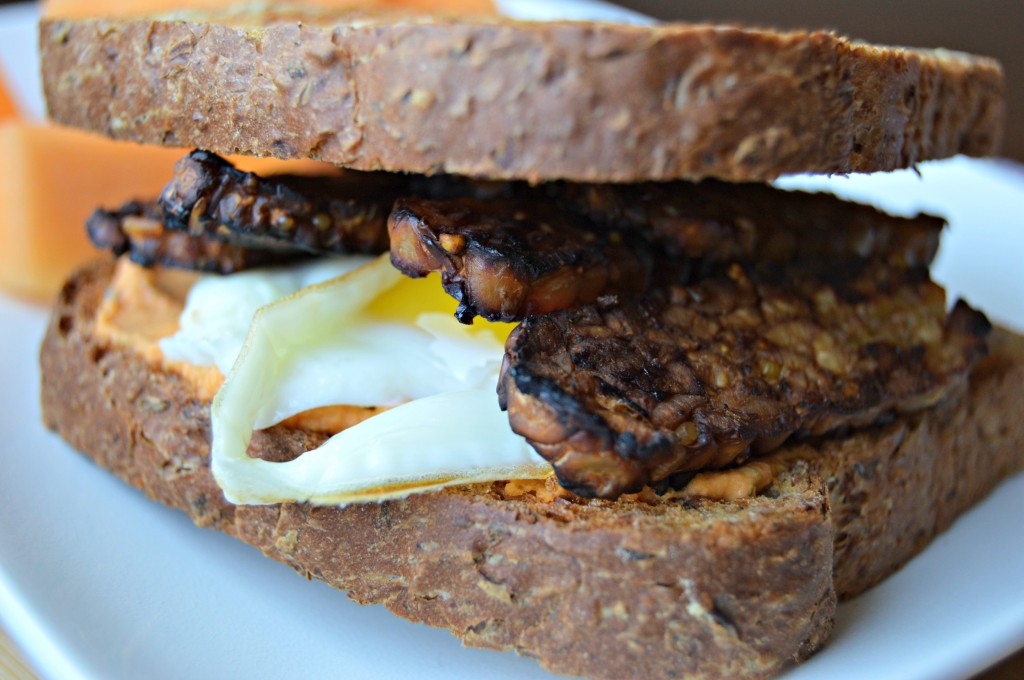 More tempeh "bacon" for breakfast.  I'll have more on this sandwich coming soon!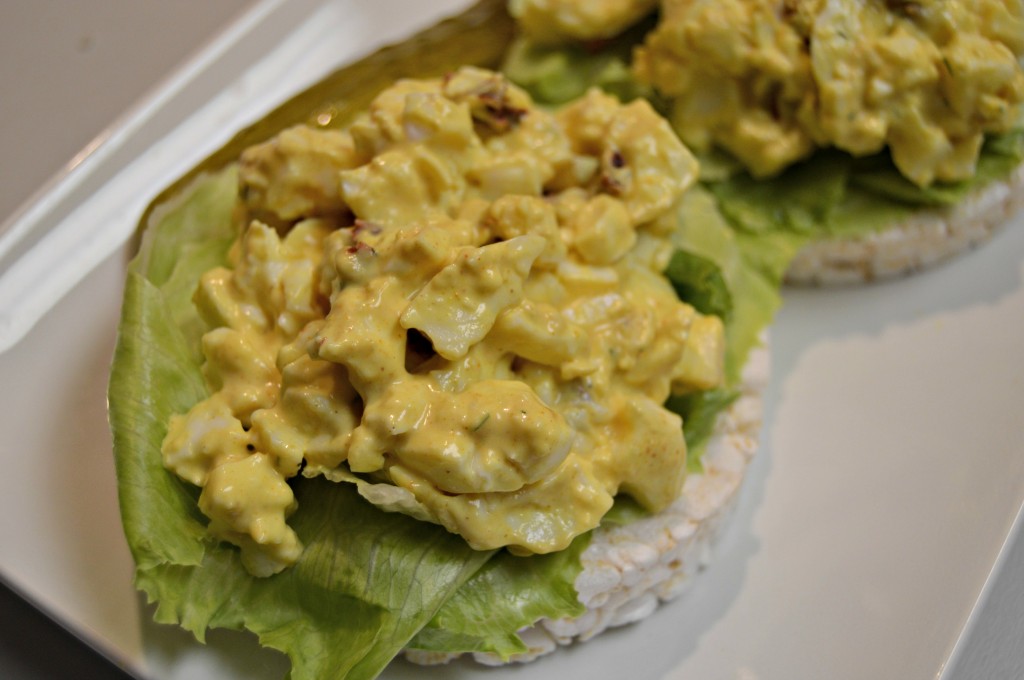 Curry egg salad on rice cakes.  It never ever gets old.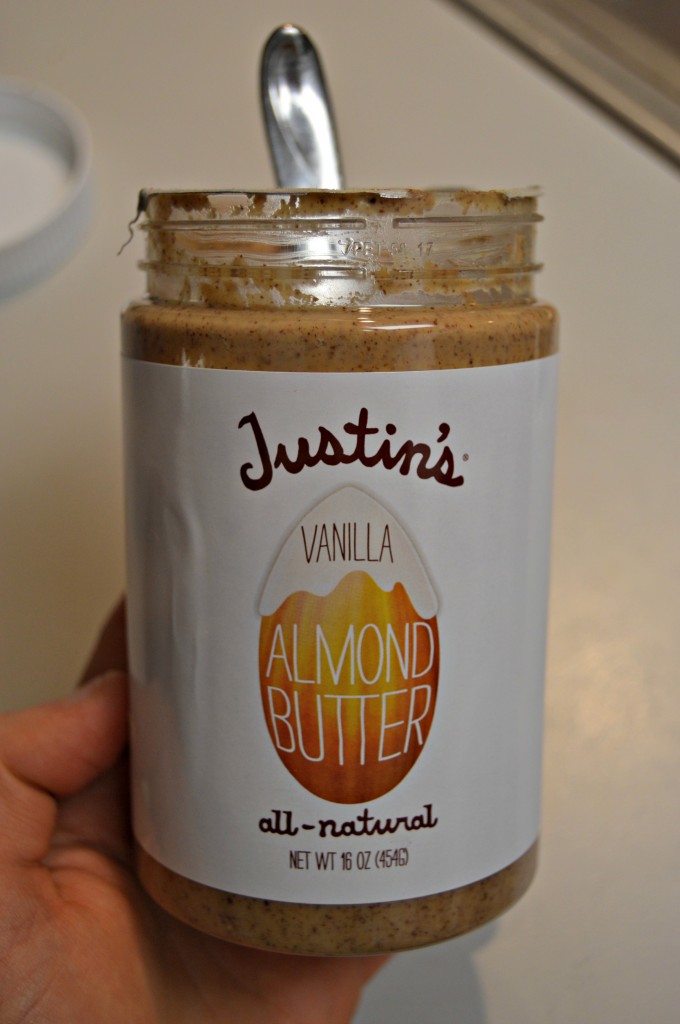 Sometimes you just need a little bit of vanilla almond butter right out of the jar.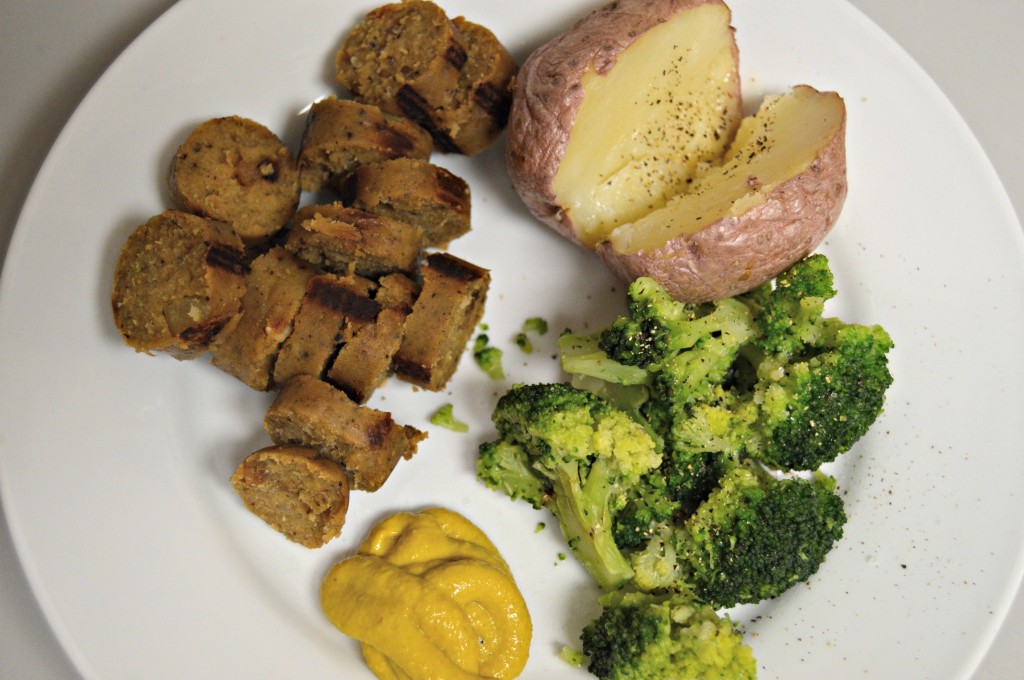 An apple and sage vegan Field Roast sausage (these never get old) dipped in mustard with a baby baked potato and a side of broccoli.  This was delish!
A restaurant veggie burger with a side of coleslaw when I was back home this past weekend.  I was obsessed with the coleslaw.  It was the closet to my coleslaw favorite that I have ever tasted, with that favorite being KFC 😉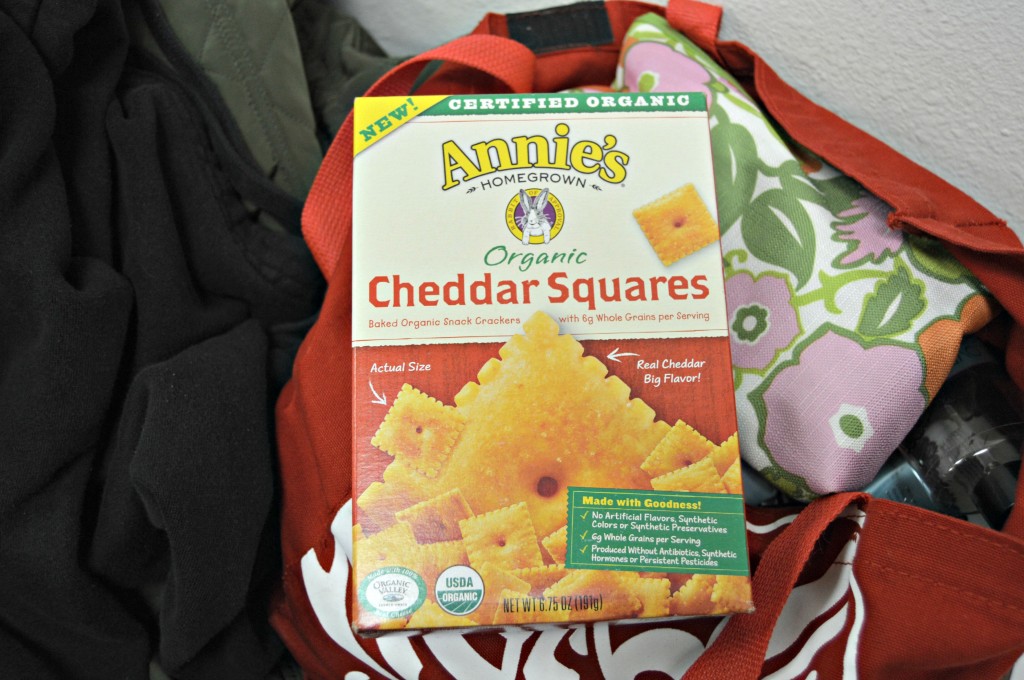 Annie's Cheddar Squares.  These babies are so good!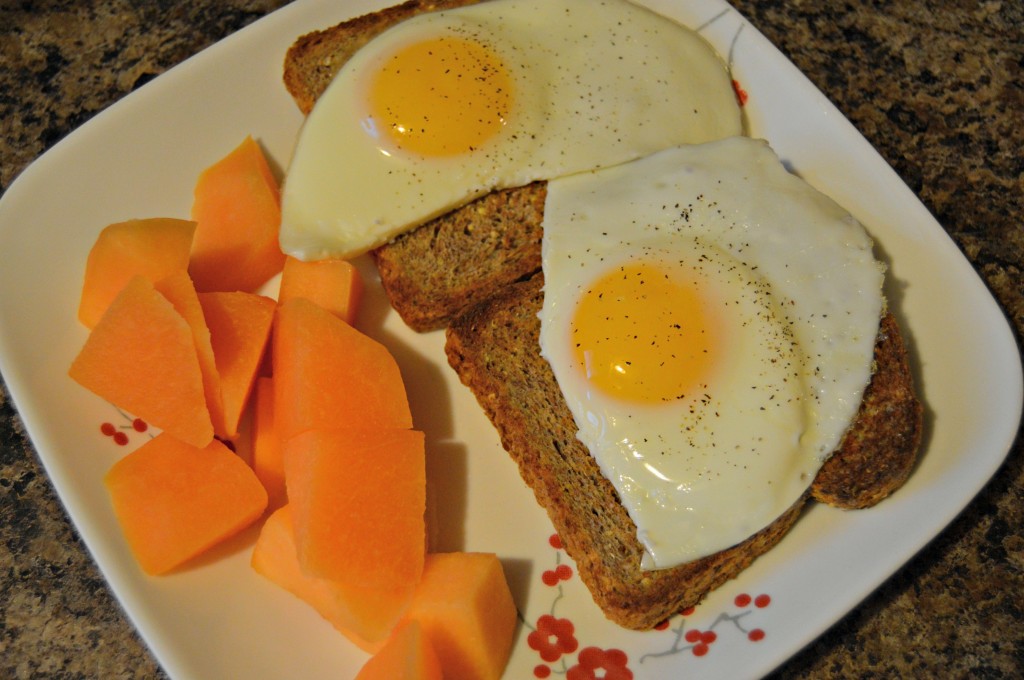 Sometimes you just crave eggs.  This recent breakfast was two pieces of toasted Ezekiel bread topped with two sunny-side up eggs and a side of cantaloupe.  I am going to be SO sad when melon is no longer in season.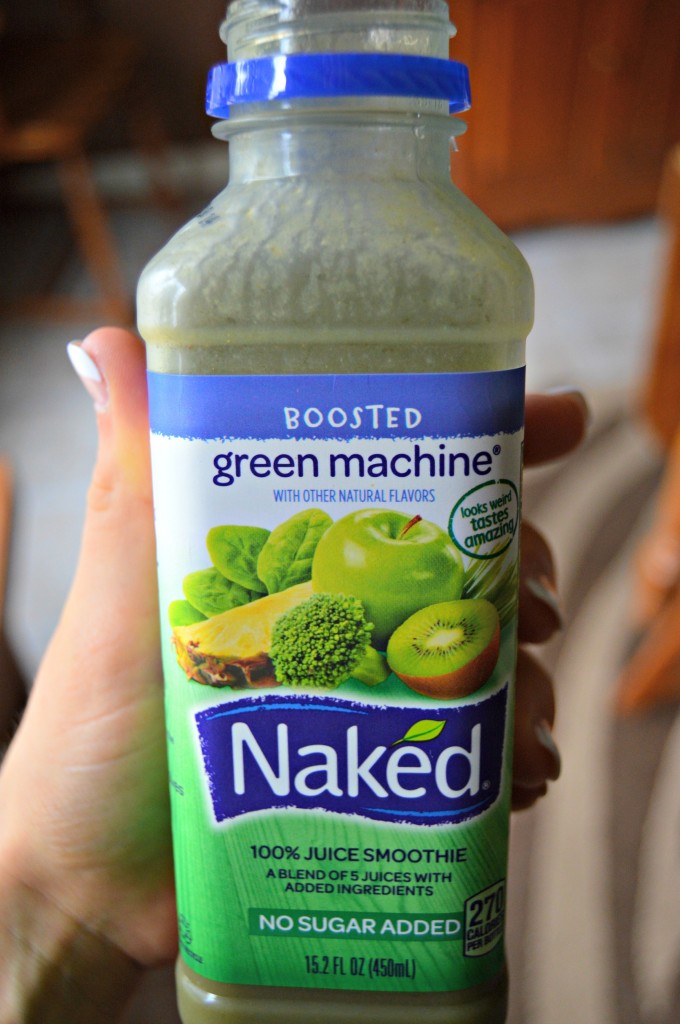 A new-to-me green Naked smoothie.  This was the perfect substitution for my green smoothie when I was away from my Ninja (seriously, a tragedy).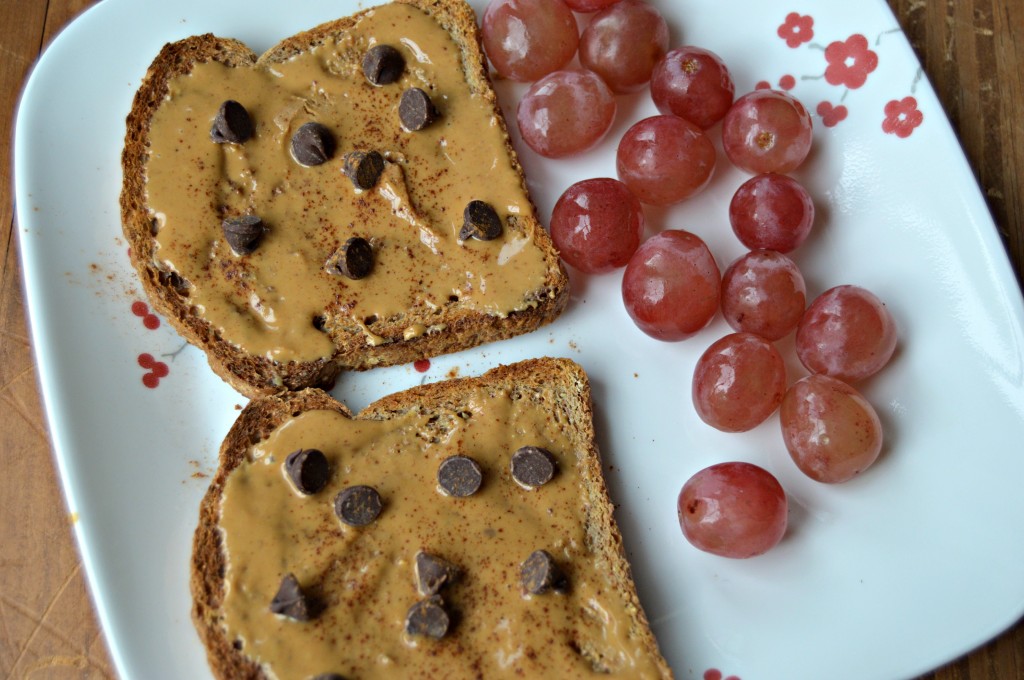 There is no better way to end a post than with some chocolate.  Toasted Ezekiel bread topped with peanut butter, cinnamon, and dark chocolate chips is seriously amazing.  I love chocolate for breakfast!  I healthified it a bit with a side of red grapes.  The "Holiday" grapes are back and I could not be more excited about it!
Tell me… what have you been eating lately?