What a work week it has been already!  I am exhausted after 10 hours of travel, early mornings and late nights, wedding preparation, two of my best friends' wedding, homework, and tons of friends and family quality time.  But please do not think that I am complaining because it was one heck of a weekend!  I'm writing this up on Monday night and in all honesty, my "to do" list is a mile long.  So how about we skip the intro and let the pictures do the majority of the talking!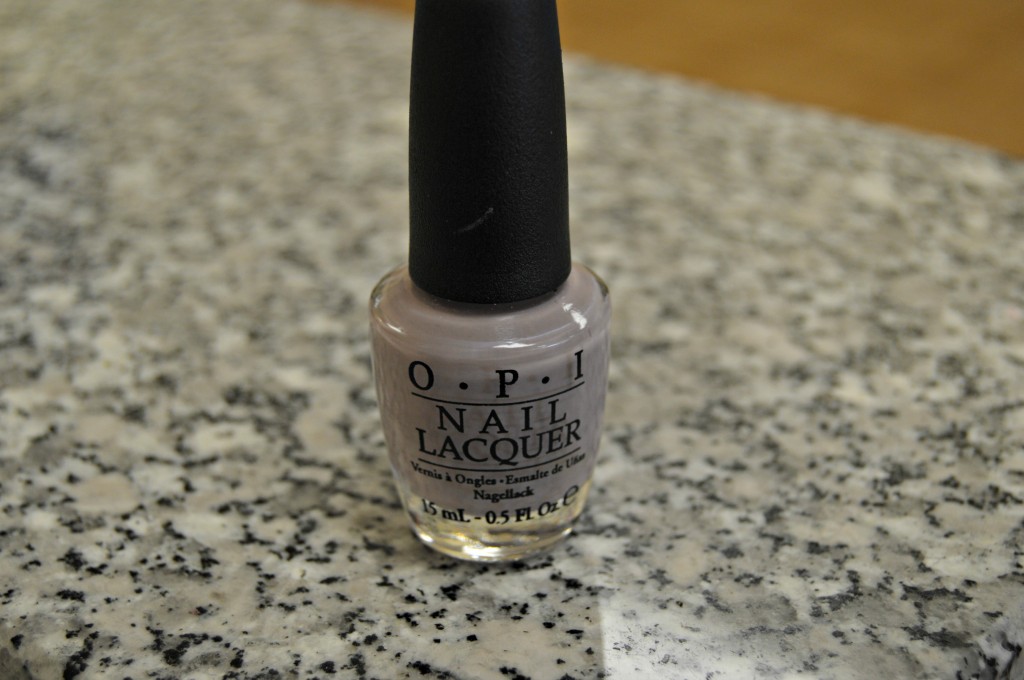 Friday morning started out with a trip to the nail salon with Ashley and her bridesmaids.  This is the color I was originally going to get until I changed my mind about five times.  I ended up with acrylics on my fingernails.  They look great now but I can only imagine how my nails are going to look once they come off.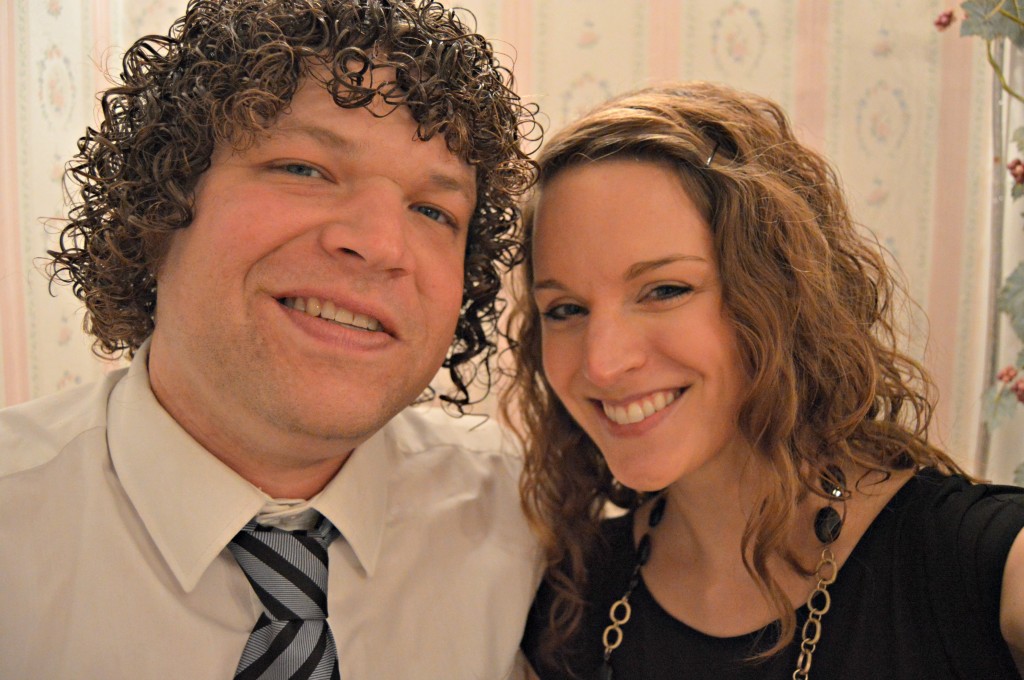 After lunch and cleaning up, we headed to the church for the rehearsal and then to Hotel Nauvoo for the most delicious salad bar and dinner buffet.  I was lucky enough to have an awesome date who also happened to be a part of the wedding party.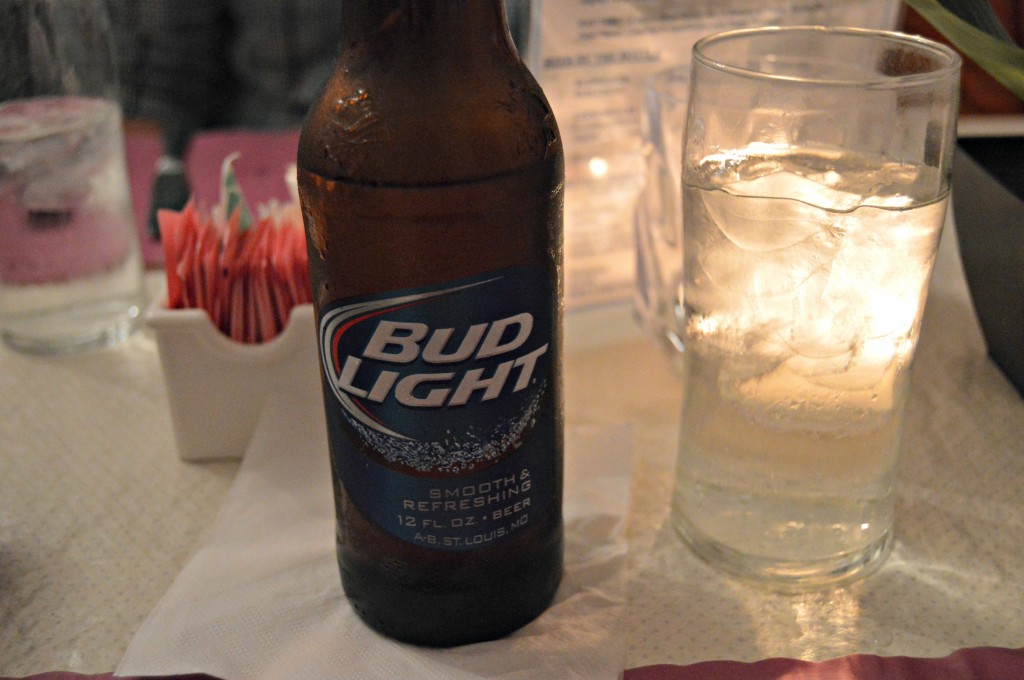 Cold drinks…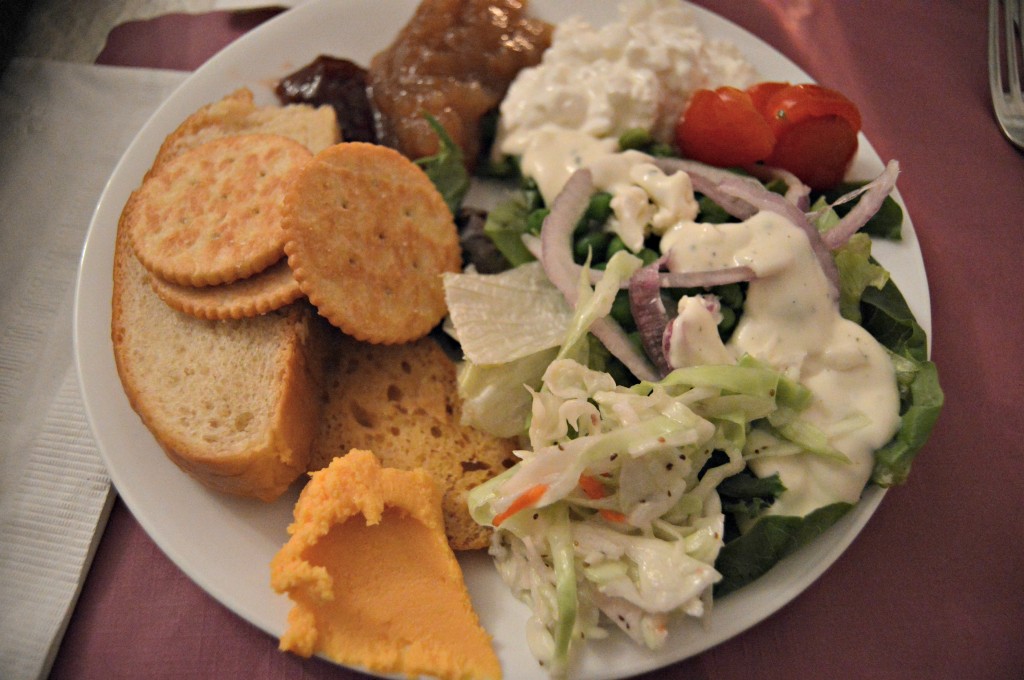 …and tons of delicious food happened.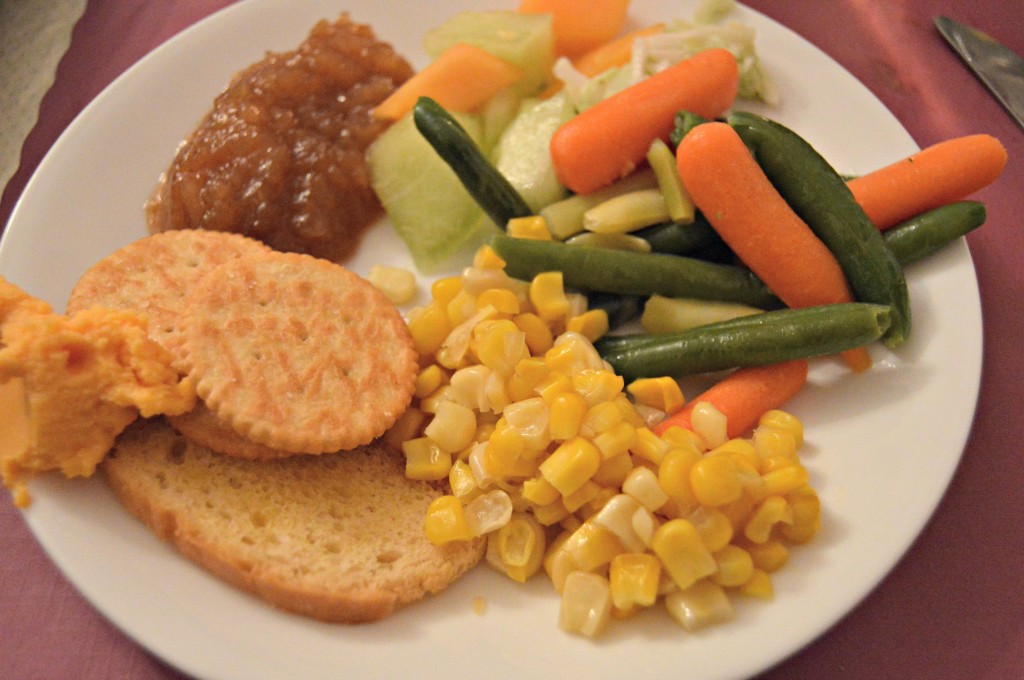 I went back for three plates and enjoyed every single bite.  I also ate one of the most delicious cinnamon rolls.  Seriously, they are the best part about dining at Hotel Nauvoo.
Once we were all stuffed, the girls headed to Ashley's parents' house for the night.  We went right to sleep after watching a little bit of Four Weddings on TLC (appropriate, right?) knowing that we had a very big day ahead of us!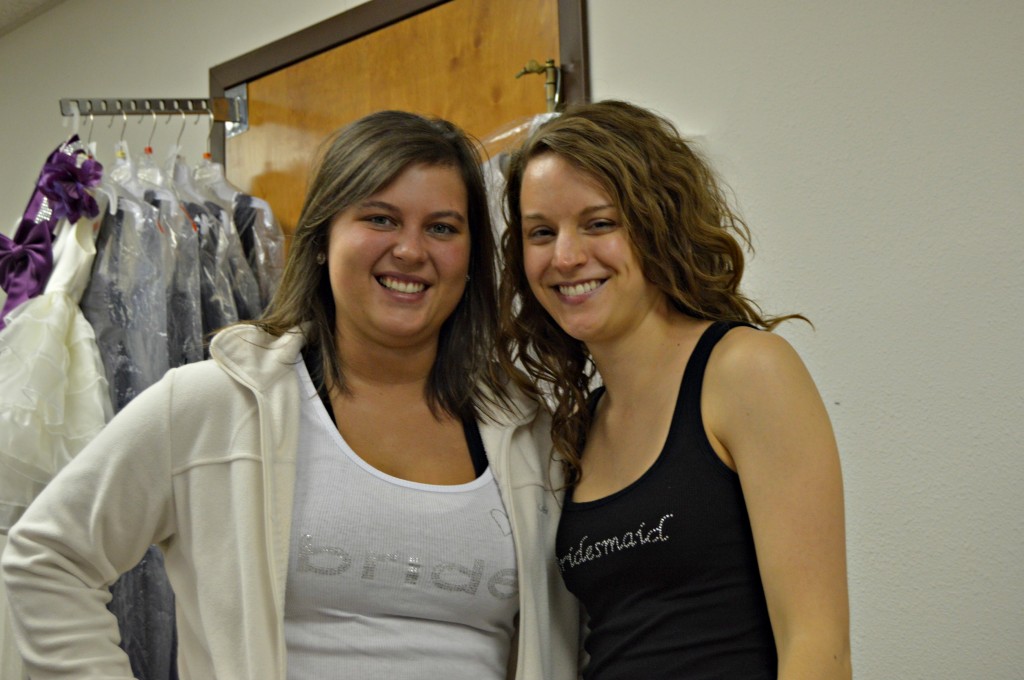 Hair and makeup time began at 6 a.m.  It was a bit early, but it was definitely worth it.  Ashley and I took a "before" picture in our wedding tanks.  What a cute bridesmaid gift, right?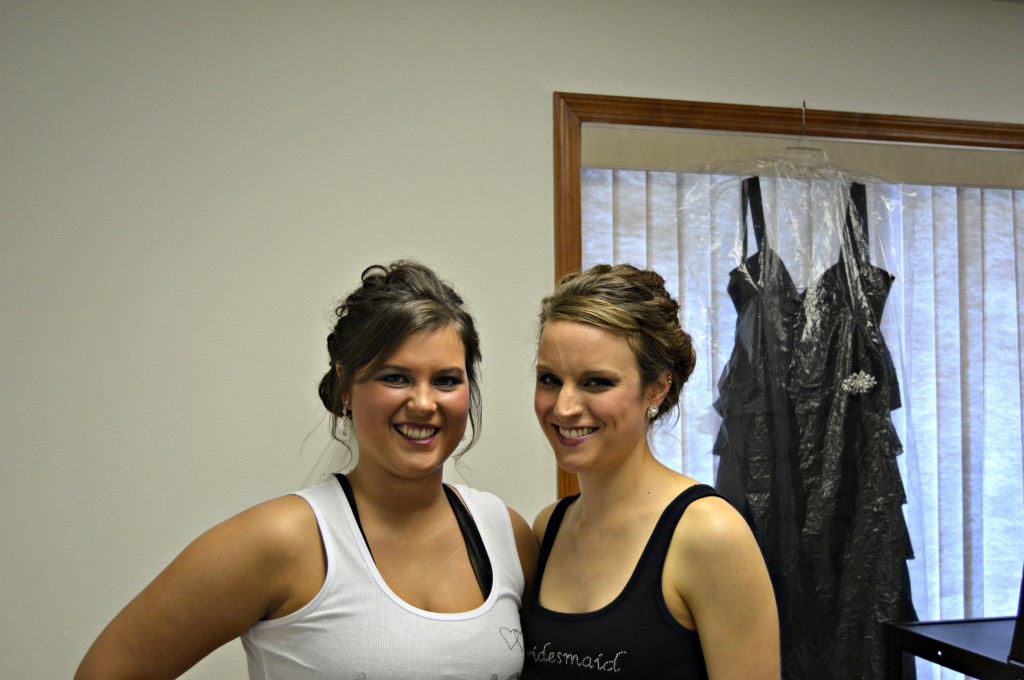 A few hours later and a couple of mimosas in and we were ready!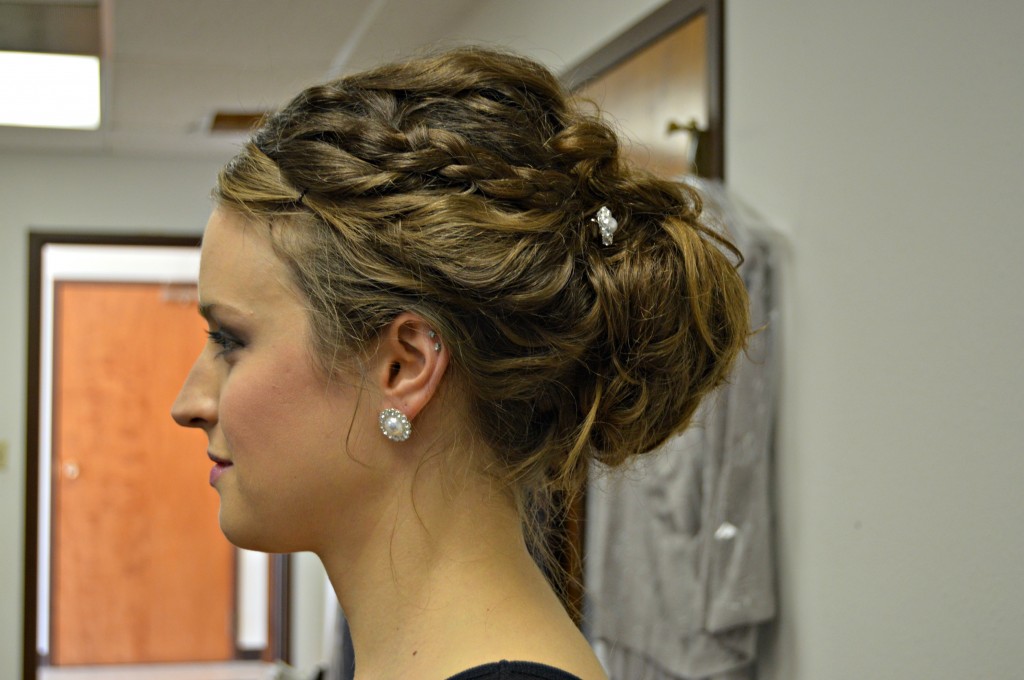 I was kind of obsessed with my hair!
The bride and her girls!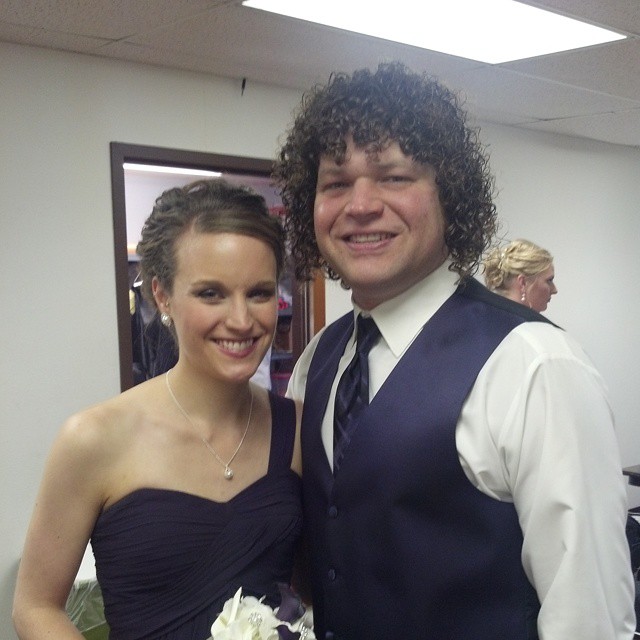 I posted this photo on Instagram right before the ceremony.  My walking partner sure was looking good!  I might be biased 😉
I do not have any ceremony pictures, but I will say that it was beautiful.  I felt so happy and lucky to be a part of it all.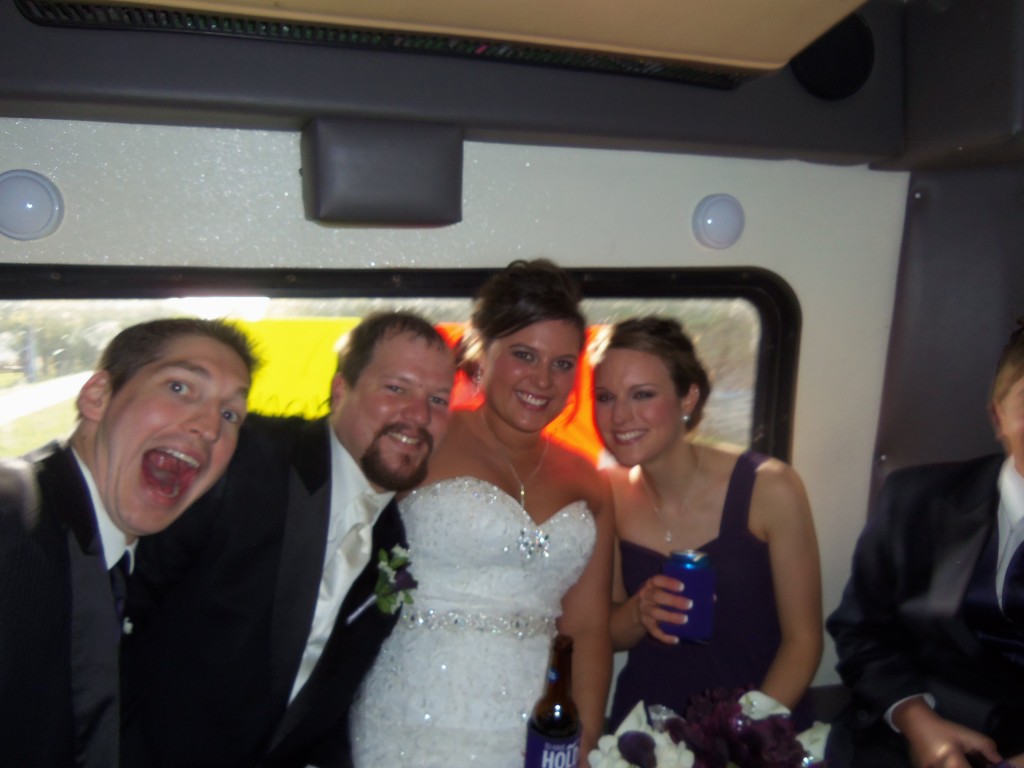 After the ceremony we headed out on the party bus for a little pre-reception fun.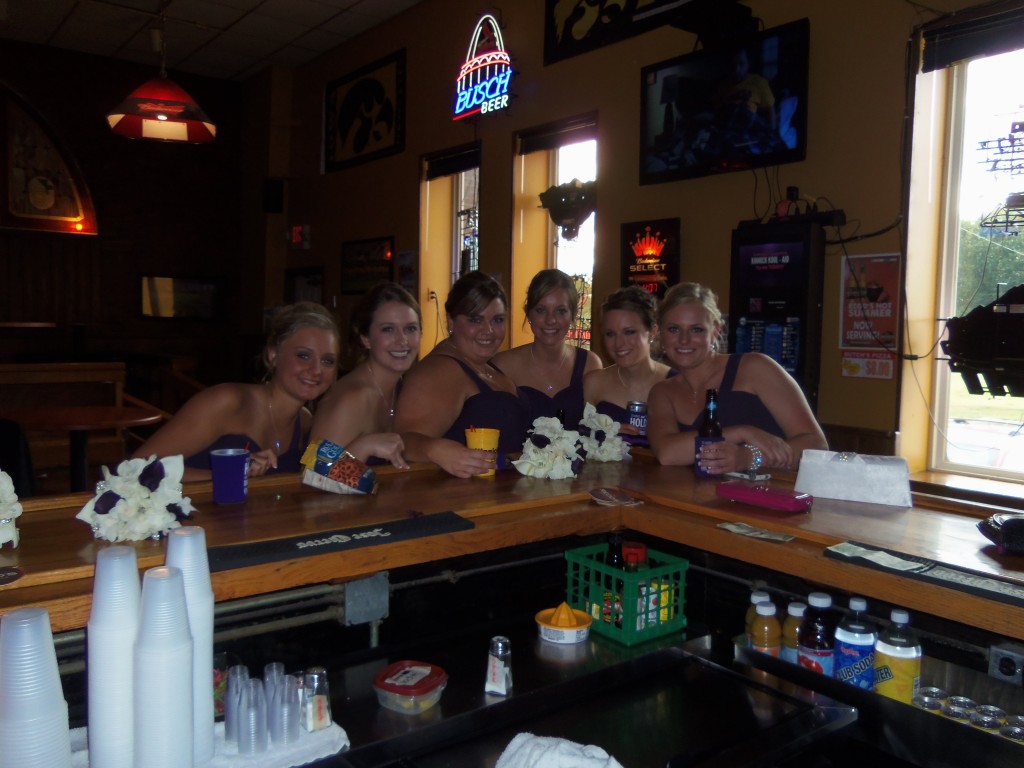 Or maybe a lot of fun.  That is what weddings are about, right?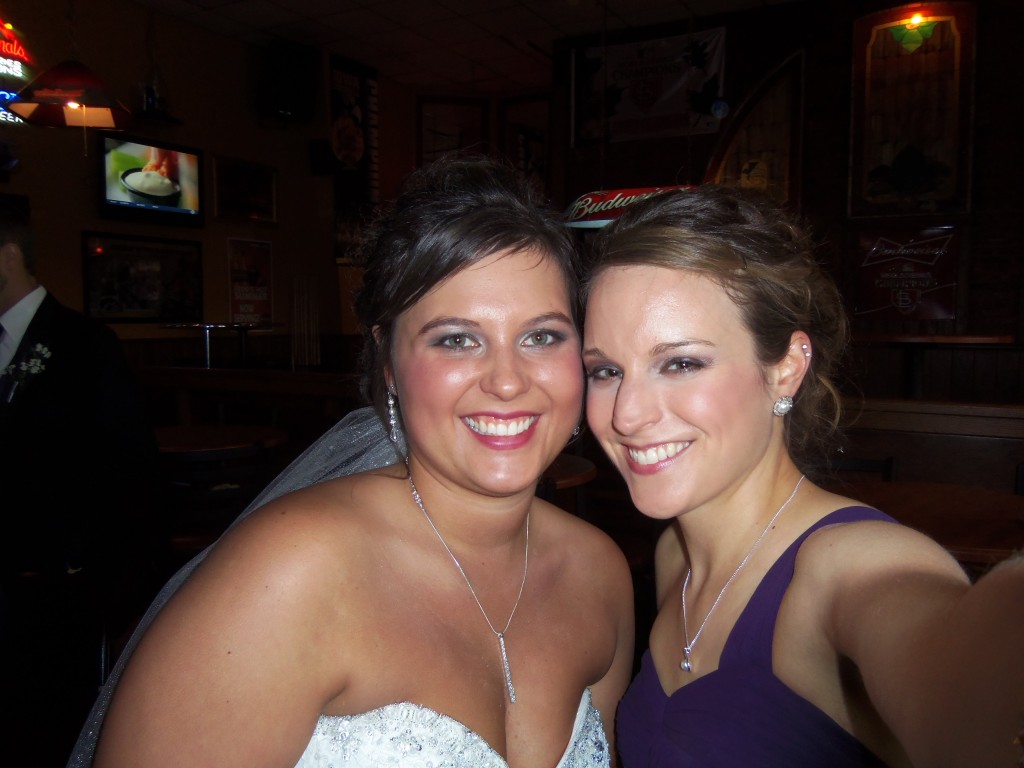 Ash and me at the bar.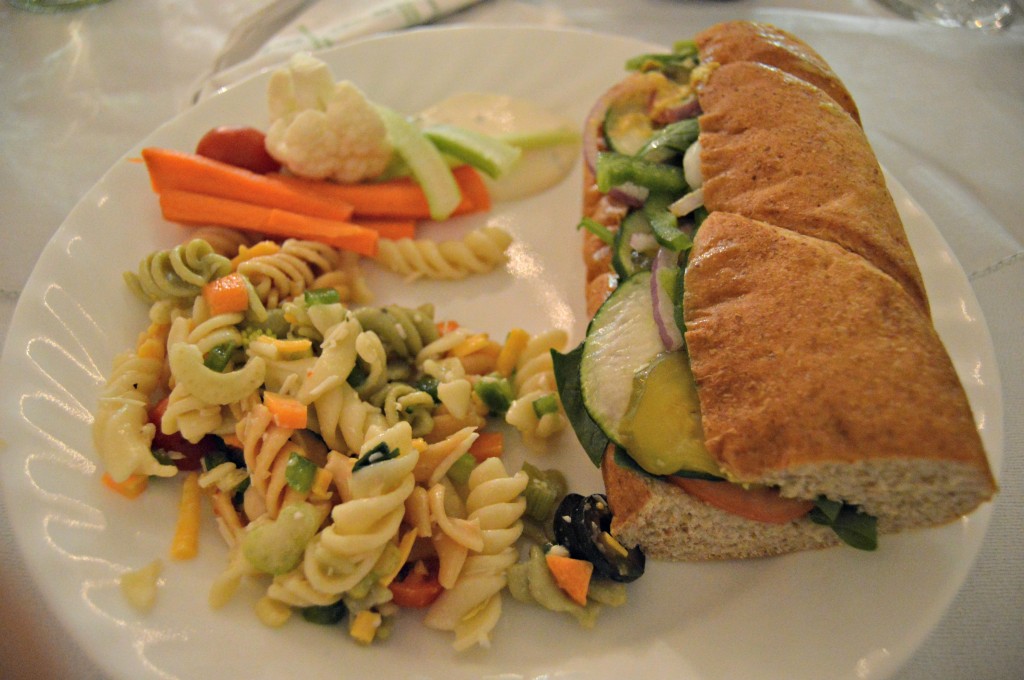 After the party bus and bar time, we arrived to the reception for the cake cutting and dinner.  This is what happens sometimes when you are a vegetarian.  I ate sides and my parents brought me a veggie sub from Subway.  You do what you 'gotta do 😉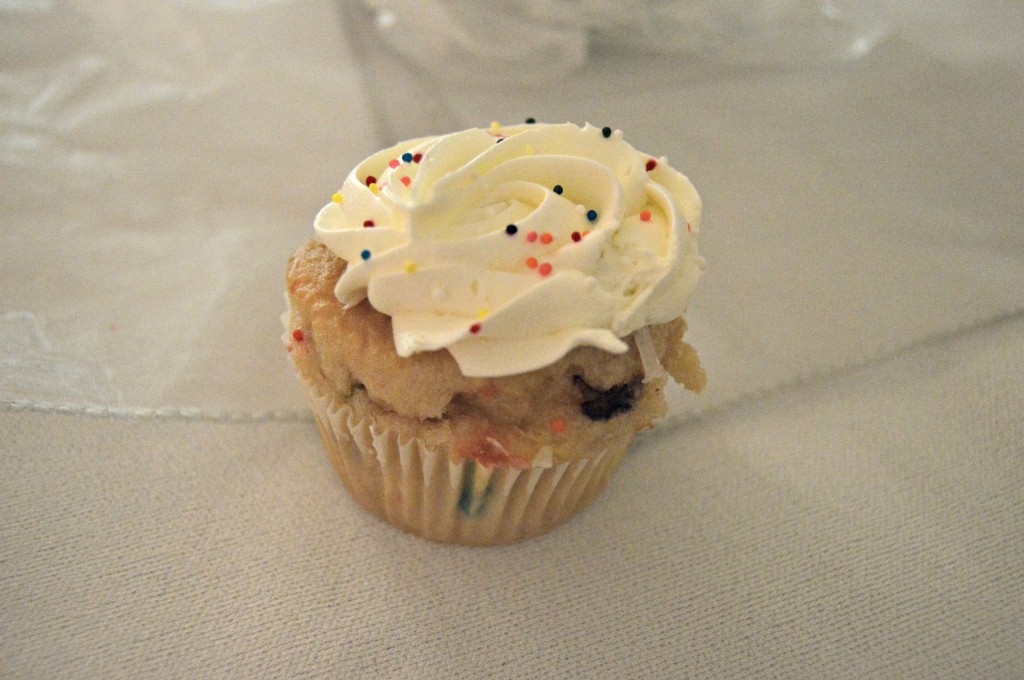 It's not a wedding without some cake, right?  I love that she had cupcakes and I love that one of the flavors was funfetti!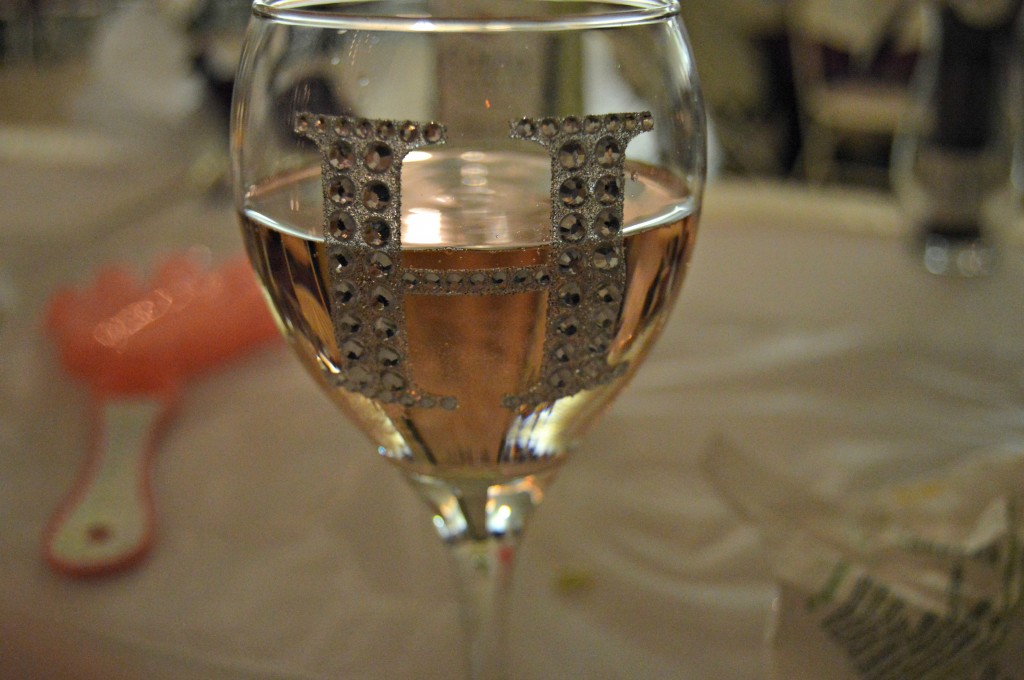 I had a little wine in my "H" glass to go with it.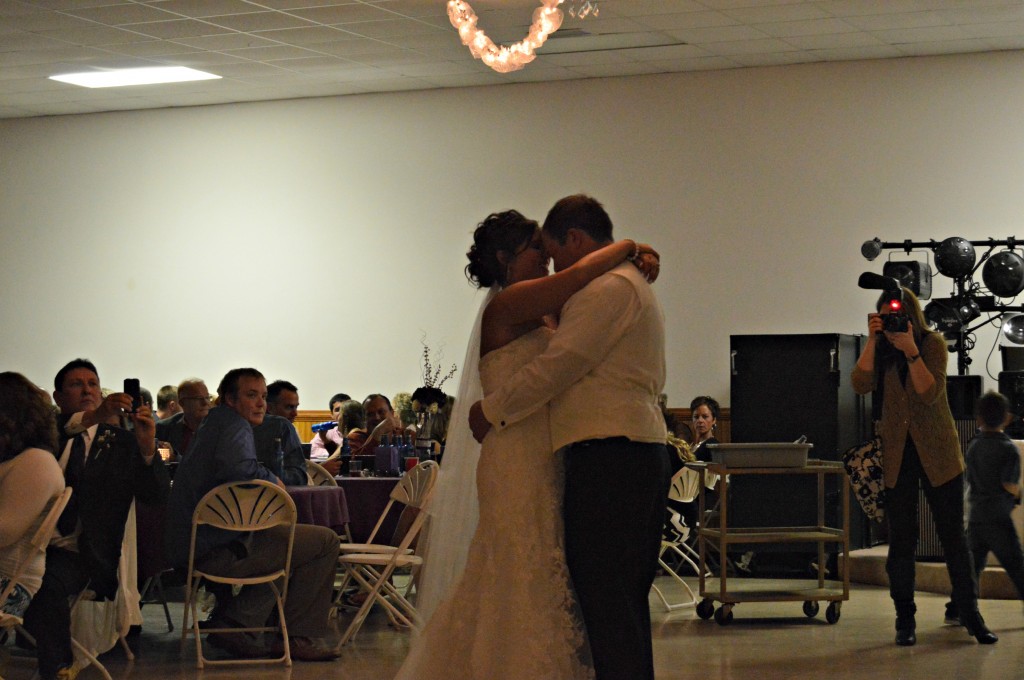 They are such a perfect couple and I feel so fortunate to have been a part of their big day!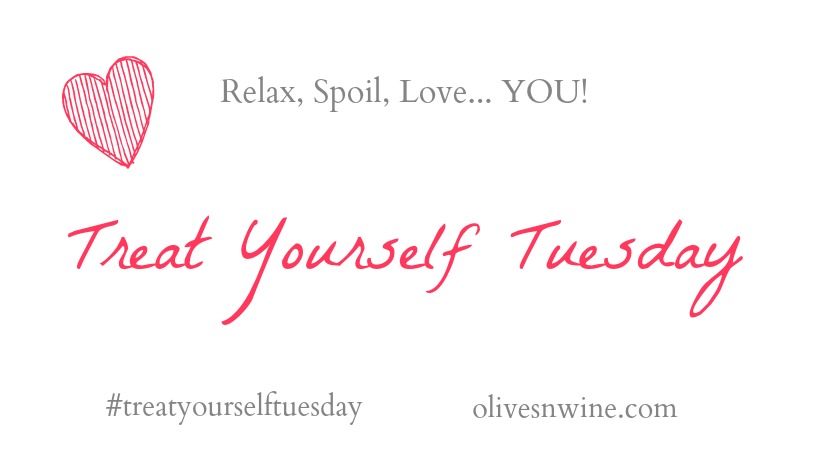 I am linking up with Becky for Treat Yourself Tuesday because this past weekend felt like one giant treat.  I am definitely so blessed.  Here is to another great one in the books!