Hi there and happy Monday to ya!  Is it just me or are Mondays after a three day weekend even more difficult to face than the average Monday?  I dislike them… a lot.  My first day back at work will be a shorter one, though.  I decided to stay in my hometown through Sunday night and take the five hour drive home early this morning.  Extra time at home is always nice, and only having a five hour work day will hopefully make facing reality a little bit easier.
I hope that everyone had a great weekend and an extra fun time with family and friends celebrating Independence Day for my American friends!  I sure had a wonderful time filled with tons of good eats, a few too many cold drinks (is that possible?), and quality time with some of my favorite people.  I was quickly reminded this past weekend of why the Fourth of July is one of my favorite holidays (outside of Christmas and Thanksgiving, of course!).  Grilling, drinking, backyard games, family, friends, and warm weather = perfection.
Now let's get to what you are really here for: the recap of my pretty perfect weekend!
Fourth of July 2014 Wrap-Up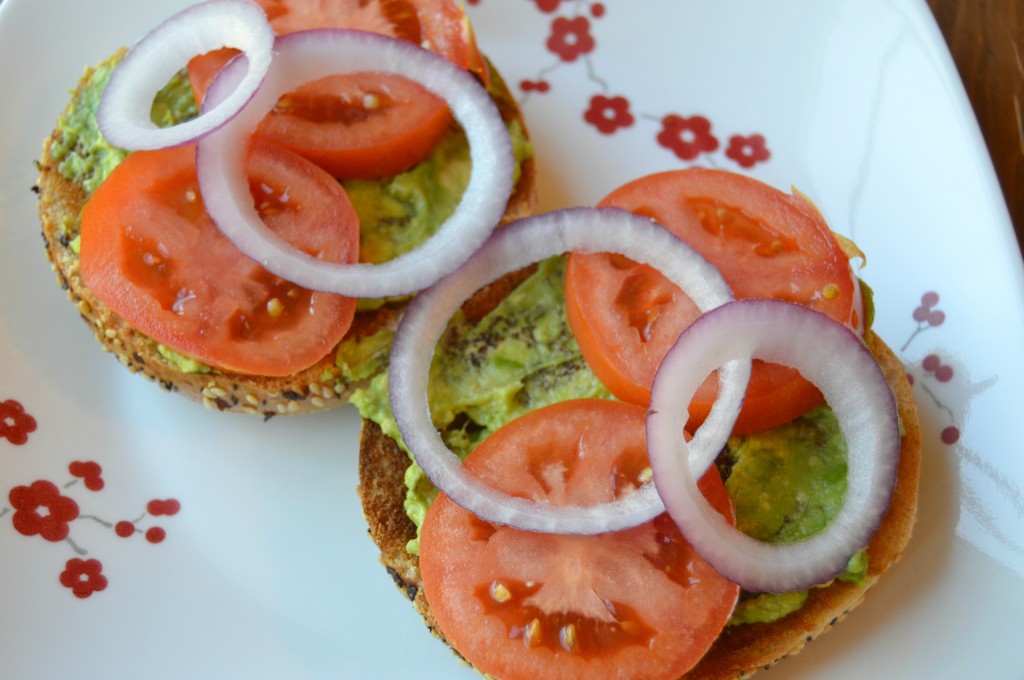 My Fourth started out with a delicious and nutritious breakfast.  I toasted an everything bagel (SO obsessed with these right now) and topped it with half of a mashed avocado, tomato slices, red onions, and sea salt.  It was fresh, Summery, and delicious.  It also kept me full for hours which is a win-win!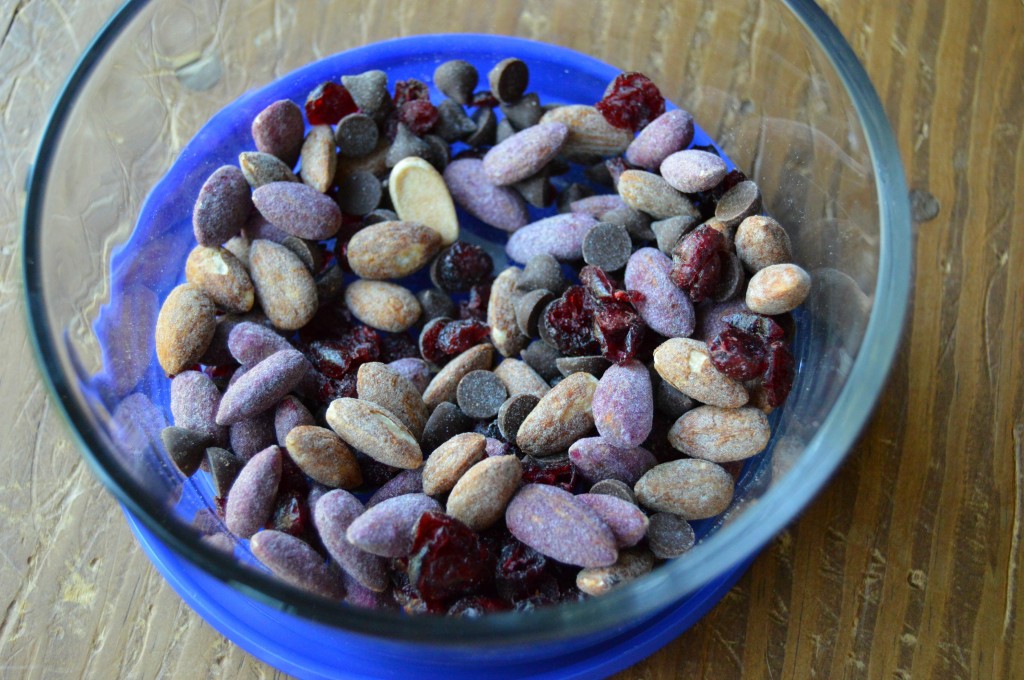 Aside from a salad for lunch, I spent much of the day munching on this trail mix, which was perfect for the holiday!  I am all about being festive.  Or maybe I am just saying that to excuse the endless handfuls that were eaten.  Almonds, fruit, and dark chocolate are all good for you, right?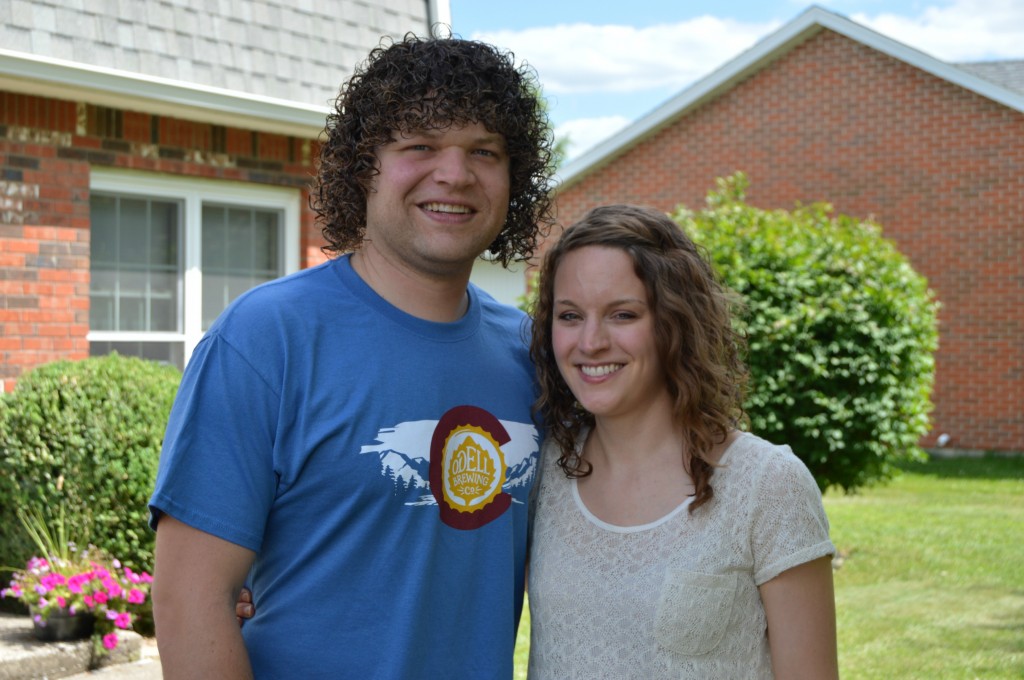 On Friday afternoon, Jeremy came over and we headed to the grocery store to stock up on barbecuing essentials.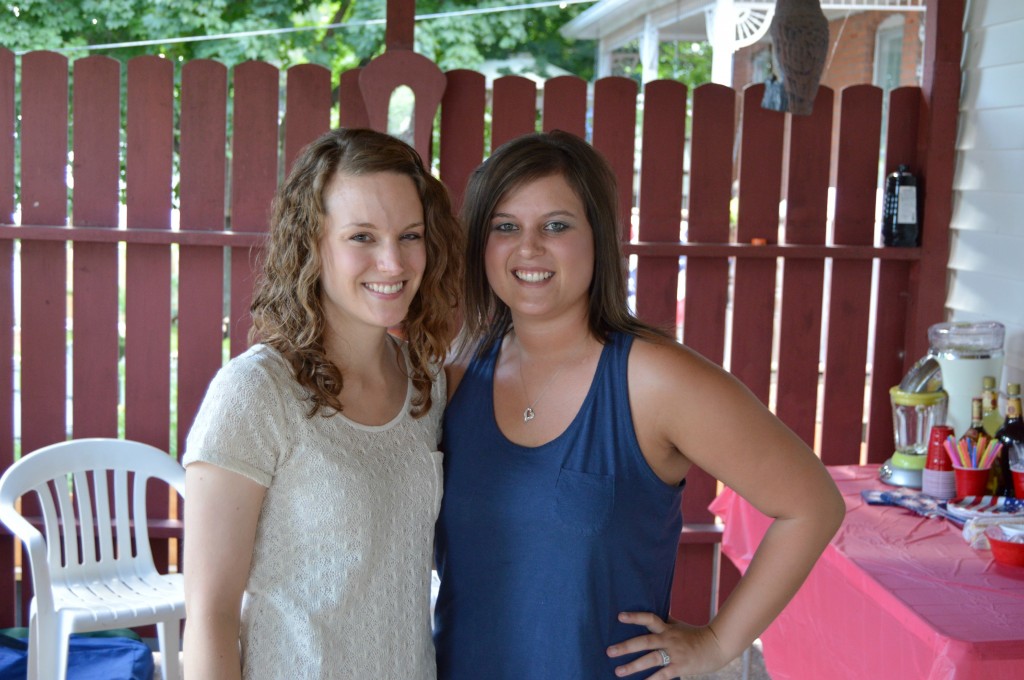 We picked out food and beer to bring to our friends Ashley and Eric's house for a Fourth of July party at their new house.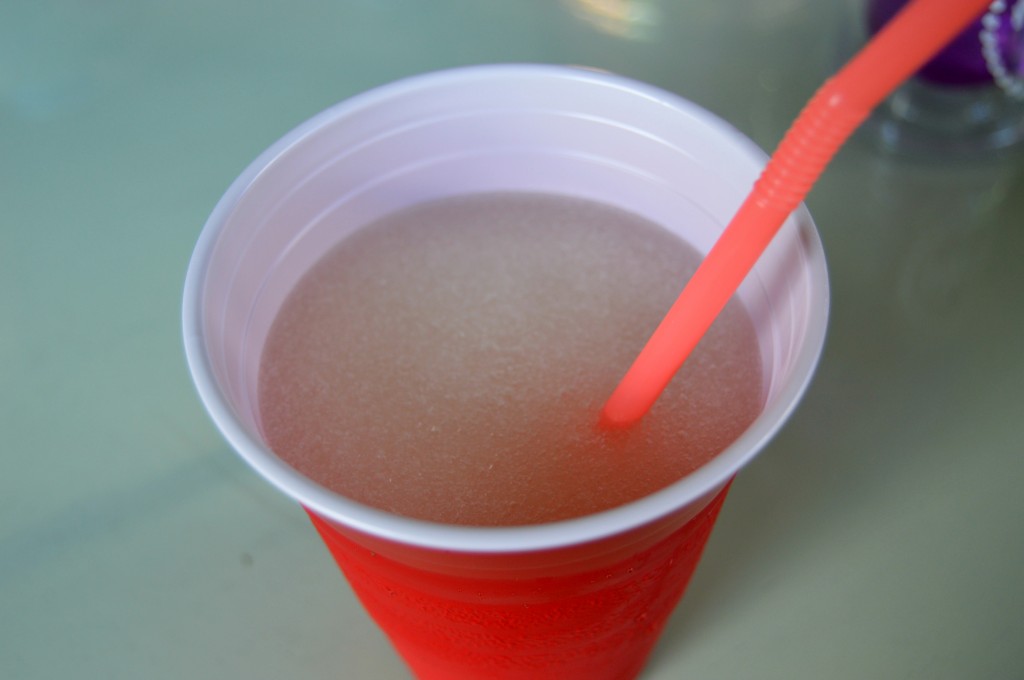 We drank margaritas and beer…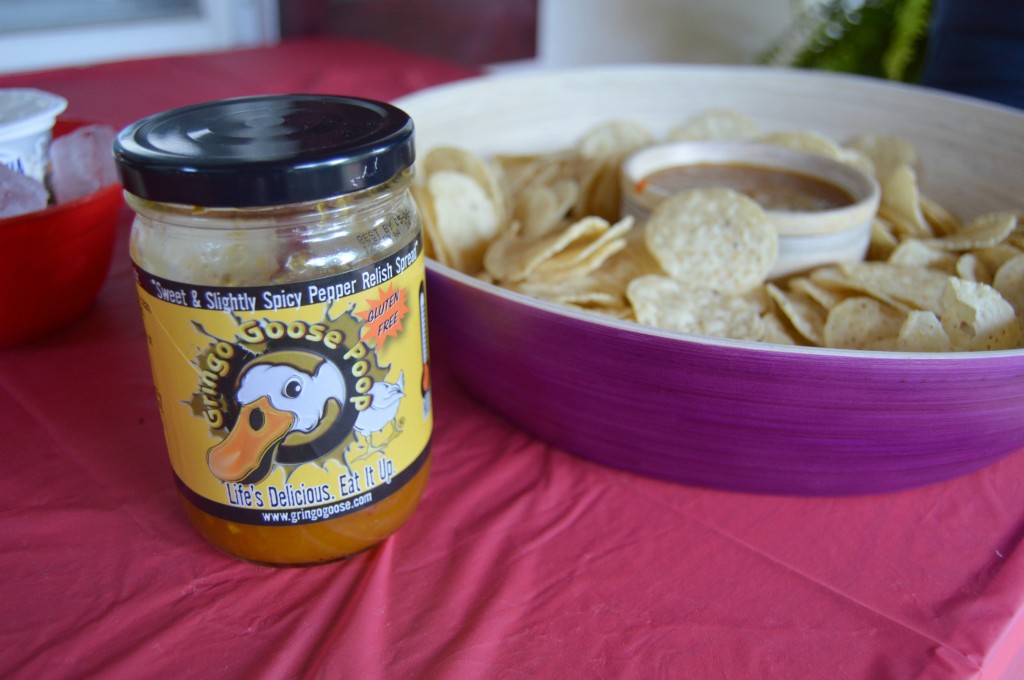 …snacked on chips and "Goose Poop" (awesome name, right?)…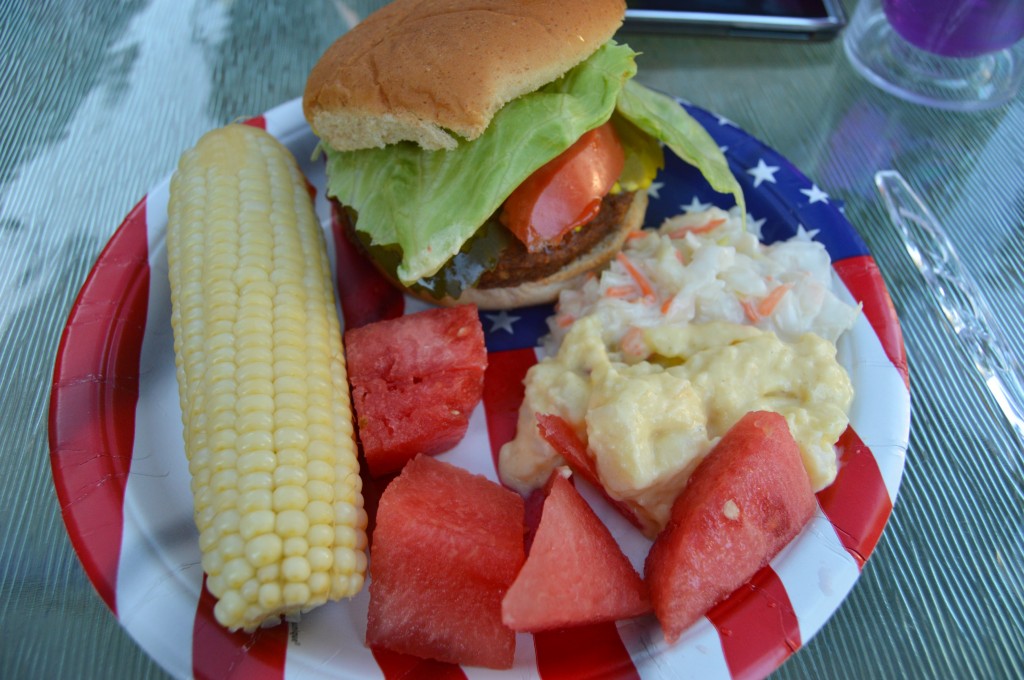 …and ate a delicious dinner (veggie burger, white sweet corn on the cob, watermelon, potato salad, and coleslaw).  Cheesecake cupcakes and homemade ice cream were also eaten!
It was a great evening with wonderful people.  And I may or may not have left their house feeling a bit buzzed 😉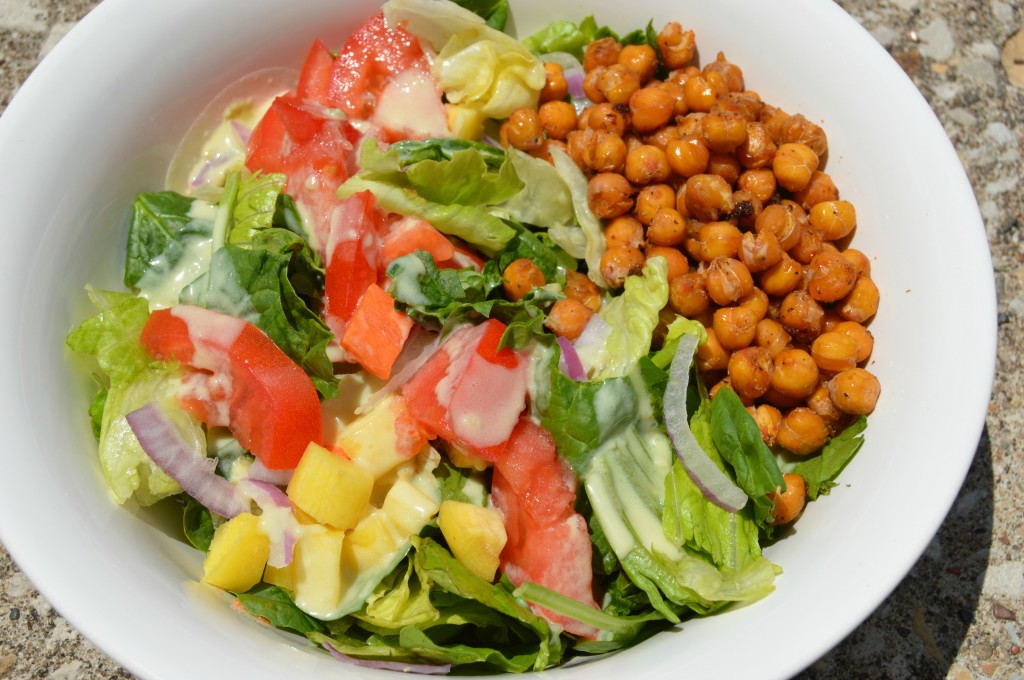 After a walk with my mom and puppy dog on Saturday morning, I lounged around for the morning and caught up on some blogs.  I then dug into an identical salad to the one I had made on Friday.  It contained Romaine lettuce, spinach, carrots, tomatoes, red onions, roasted chickpeas, and Hillary's Eat Well vegan Creamy Remoulade dressing.  I love that their dressings are made with coconut milk!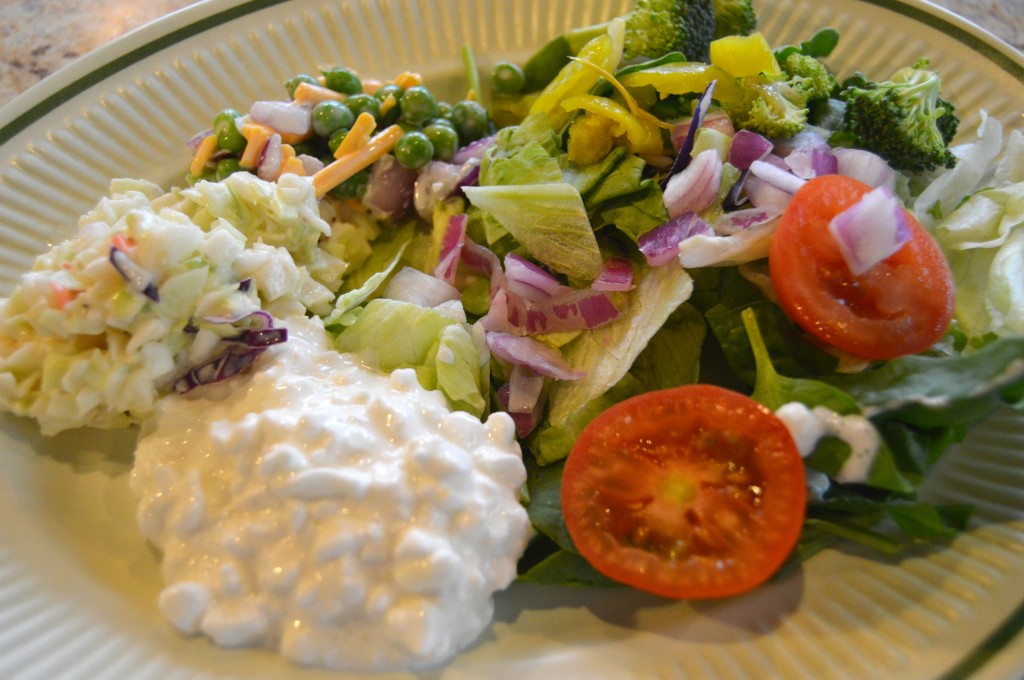 After a relaxing Saturday afternoon and once Jeremy was off of work, we headed to one of our favorite local restaurants, RonDavoo, for their tasty salad bar and pizza buffet.  I started off with a plate of salad, coleslaw, and cottage cheese.  Does anyone else think that cottage cheese always tastes SO much better at restaurant salad bars?  I am assuming that is because it is probably the full-fat variety 😉
After getting in some greens, I went for the good  stuff.  And yes, that is macaroni and cheese pizza!  If you have never tried it then you must do so ASAP!  Oh, and to keep things real here…it was this plate X about 2.  I can never go to a pizza buffet and just get one plate, especially with pizzas like mac & cheese and spinach!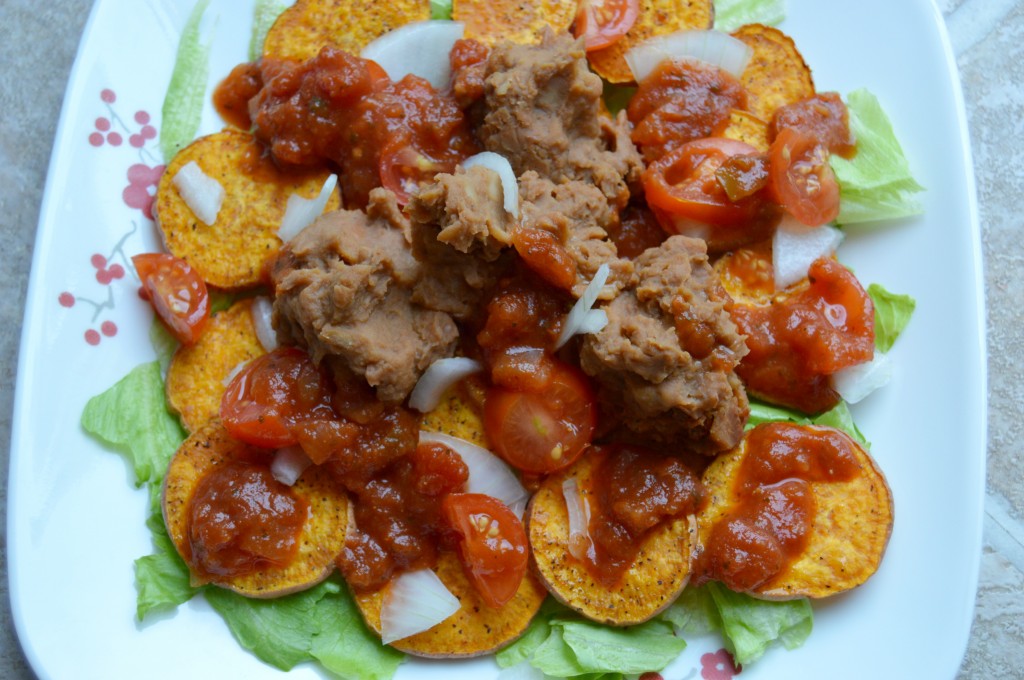 After my splurge of a dinner on Saturday night, I was craving some veggies for Sunday's lunch.  The perfect solution: sweet potato nachos!  These never ever get old.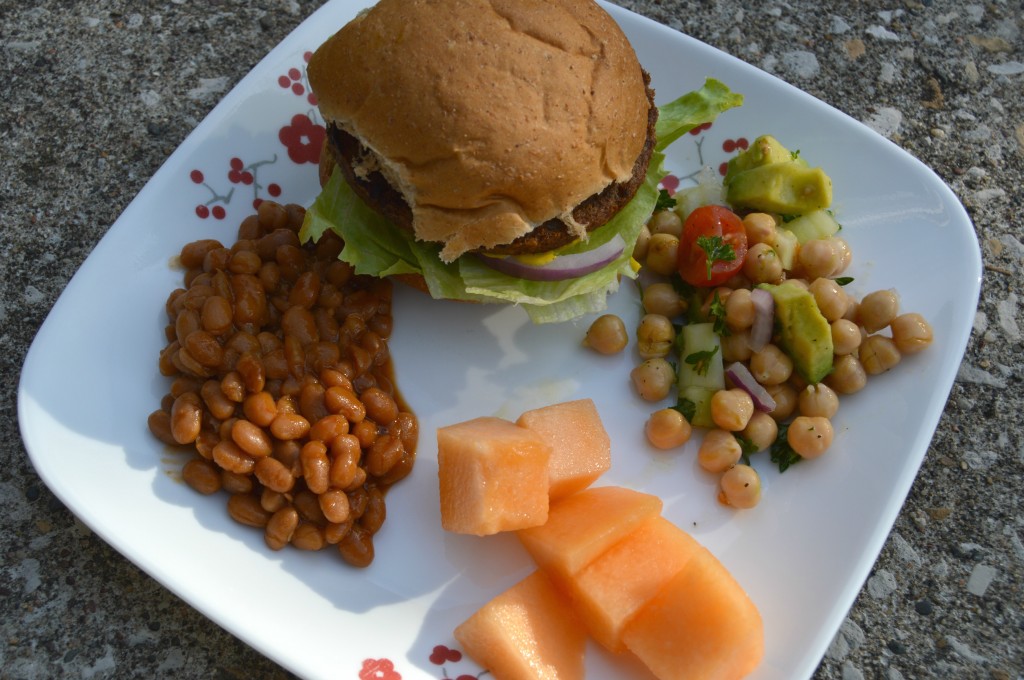 I rounded out the weekend with more grilling food.  I ate another veggie burger, a Summer chickpea salad, vegetarian baked beans, and fresh cantaloupe.  It is no wonder why I love Summer so much when I get to eat all of this delicious food.
Lots of good eats and drinks happened this past weekend.  I hope you ate good, too!  Have a great Monday and week ahead!