Are you getting tired of my Colorado recaps yet?  I sure hope not!  Hopefully you are enjoying seeing all that Colorado has to offer when it comes to drinks, food, and entertainment.  And maybe I have even convinced you to consider it as the location for your next vacation.  My final recap will focus on a day in Breckenridge and more of our time in the mountains and Denver.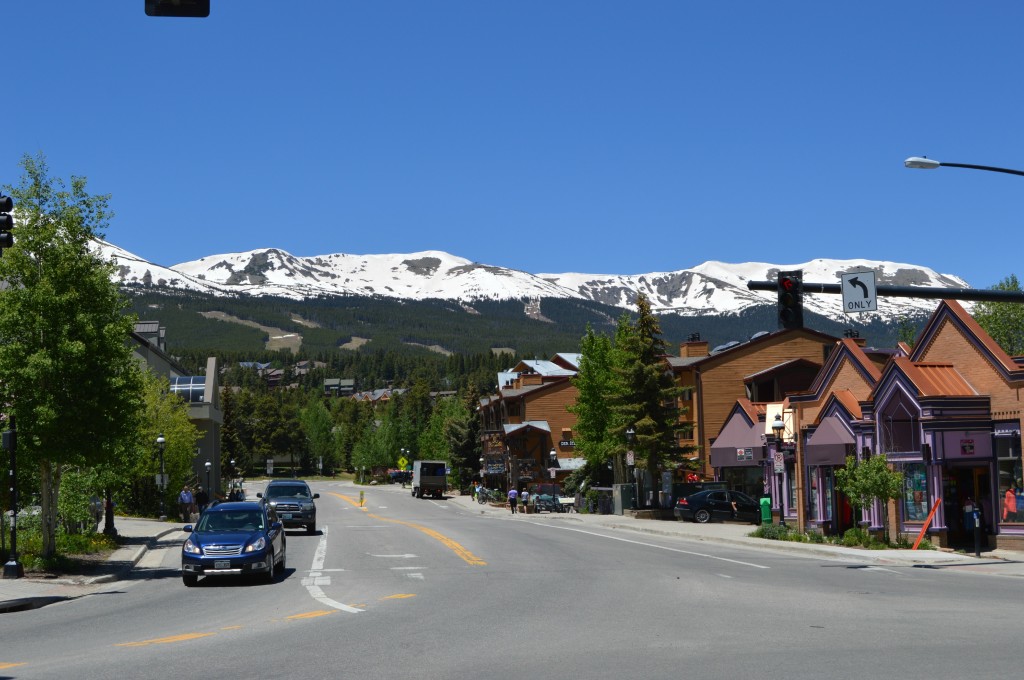 Our Thursday started out with a 30 minute trip to one of the cutest towns that I have ever been to: Breckenridge.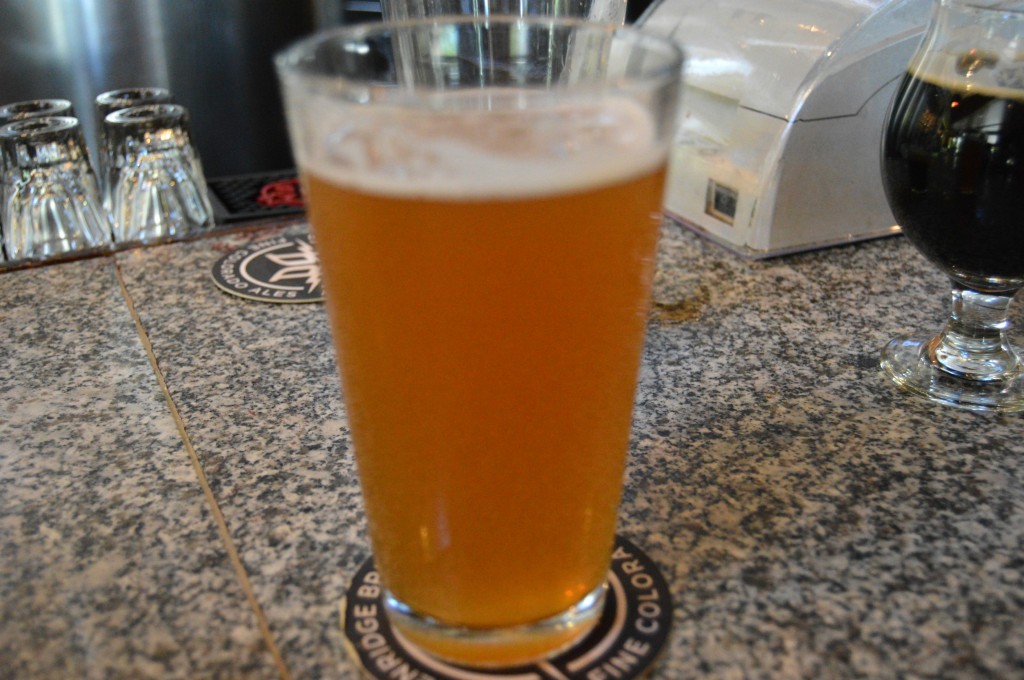 Our first stop was to the Breckenridge Brewery for a beer.  Priorities, right?  I ordered an Agave Wheat, which is actually one of my favorite wheat beers.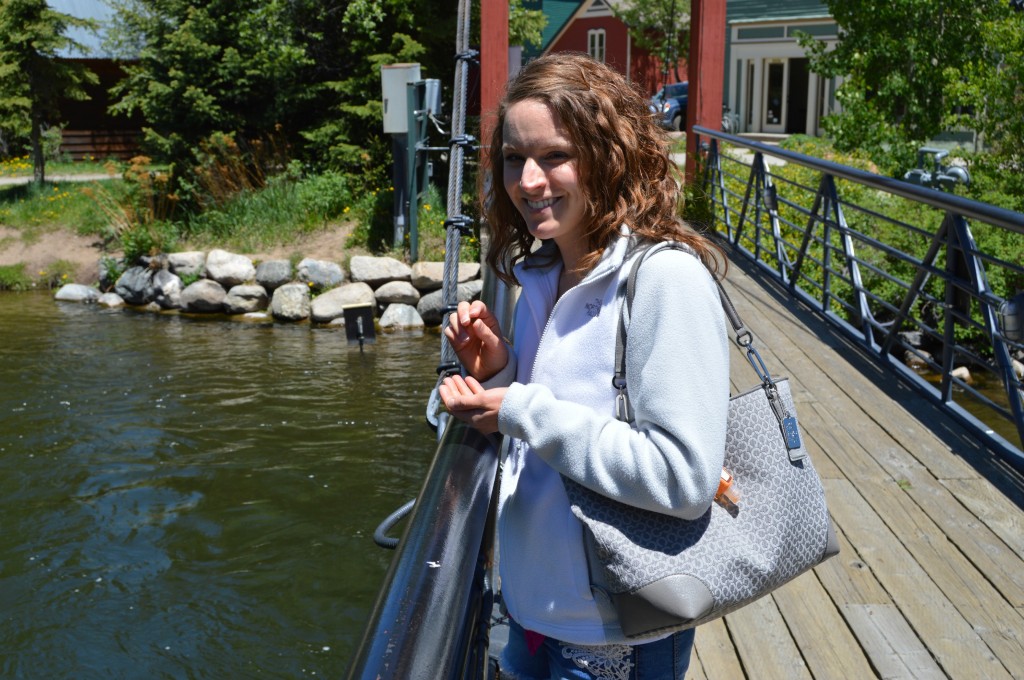 Before lunch, we walked around the quaint town and even stopped to feed the fishies.  I believe they were rainbow trout… my fishing-loving boyfriend will be disappointed in me if that is not right.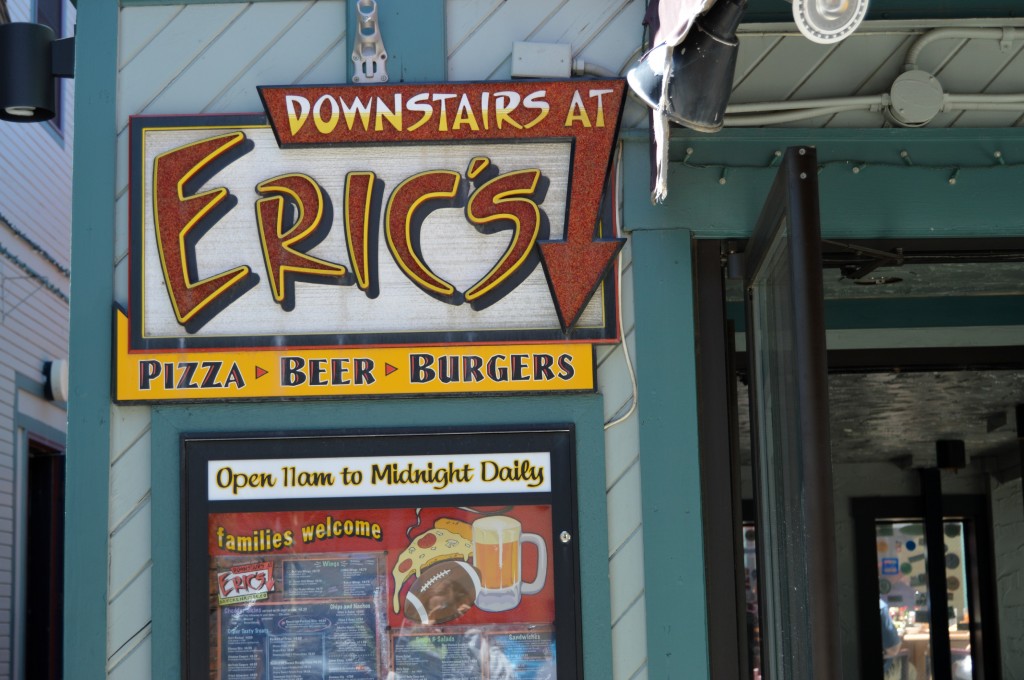 By the time we were finished with our stroll, it was after 1:00 and we were starving.  We decided to eat at a restaurant called Downstairs at Eric's, which was literally located downstairs.  We both found the restaurant name funny since we actually first started hanging out together in one of our best friend, Eric's, basement.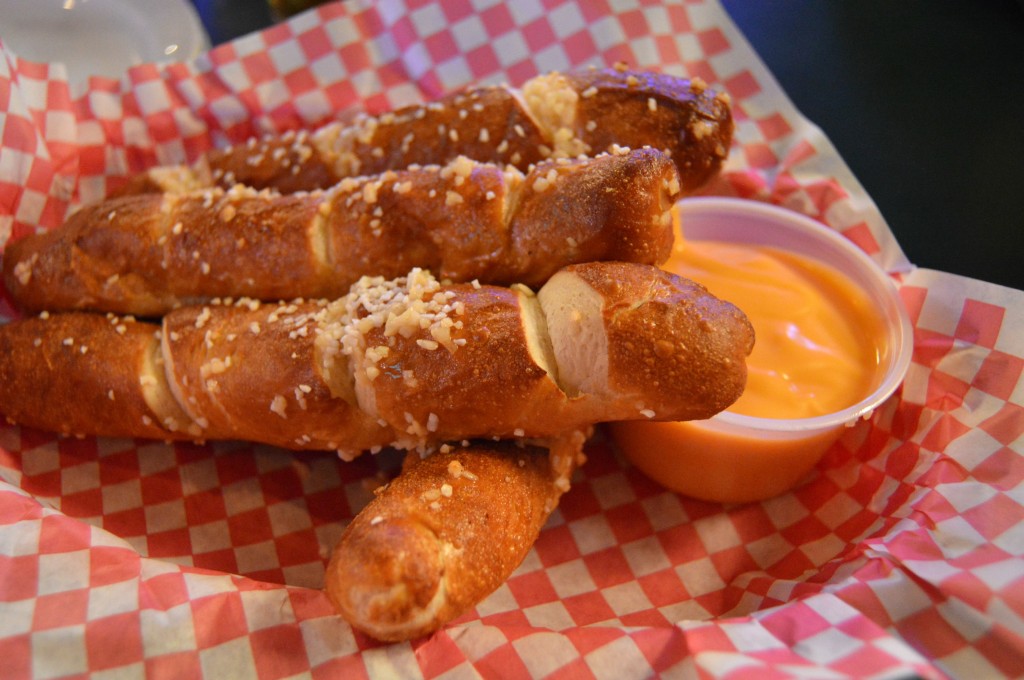 To start out the meal we ordered their Bavarian Pretzel Stix with cheese sauce.  Um, you guys… these were awesome.  They tasted like a combination of a garlic breadstick and a salted pretzel.  It was definitely love at first bite!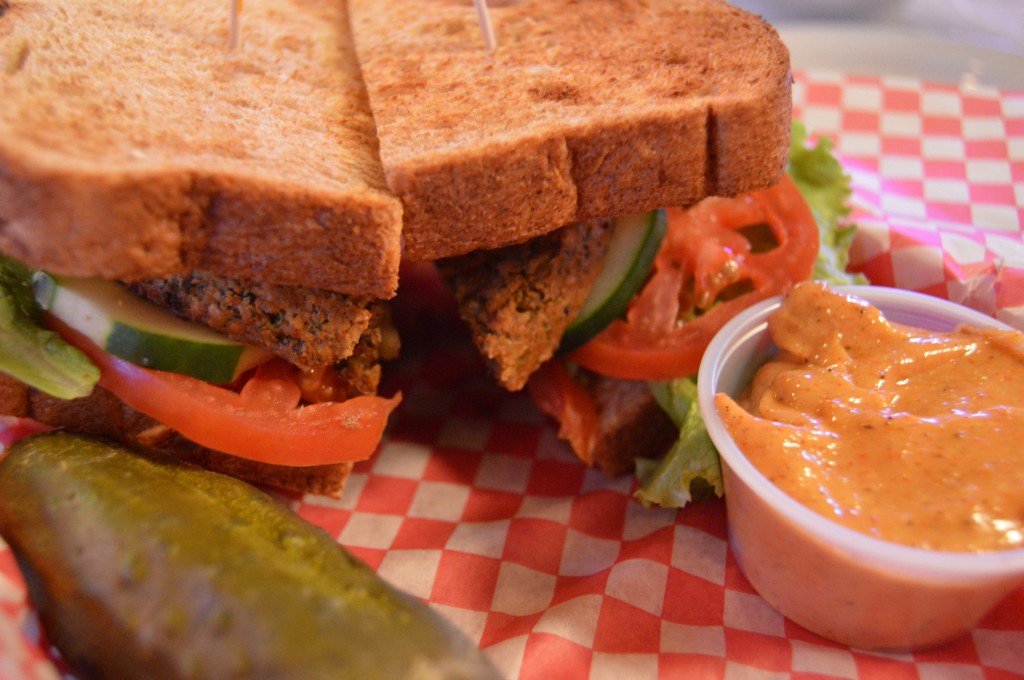 Jeremy ordered a burger and I ordered the Southwestern Veggie Burger.  While I loved the ingredients of the burger, I thought it could have had a little bit more flavor, but I loved that it was served on toasted bread and the accompanying cajun mayo was delicious!  Overall I enjoyed it, but the pretzel "breadsticks" were definitely the star of the meal.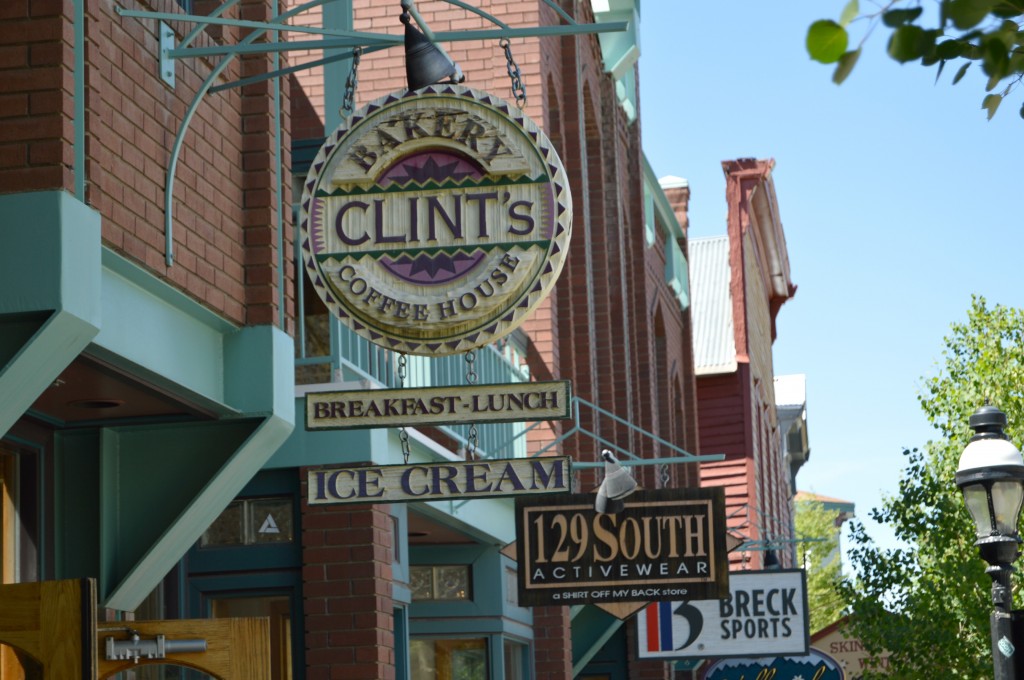 After lunch we walked around some more and then I had to stop by this little joint.  What can I say, bakeries just call my name.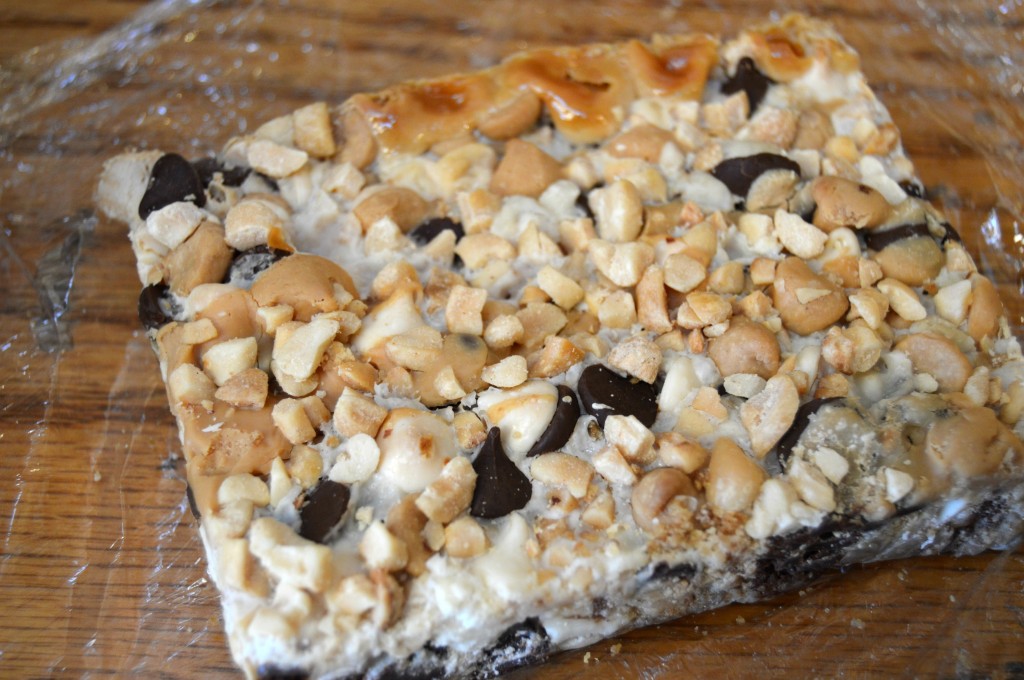 I was originally planning on going the ice cream route… until I saw all of the baked goods.  They had ginormous cookies, decadent brownies, and humongous slices of carrot cake.  I ended up going with this bar that contained chocolate, peanut butter, and caramel… three of my favorite things!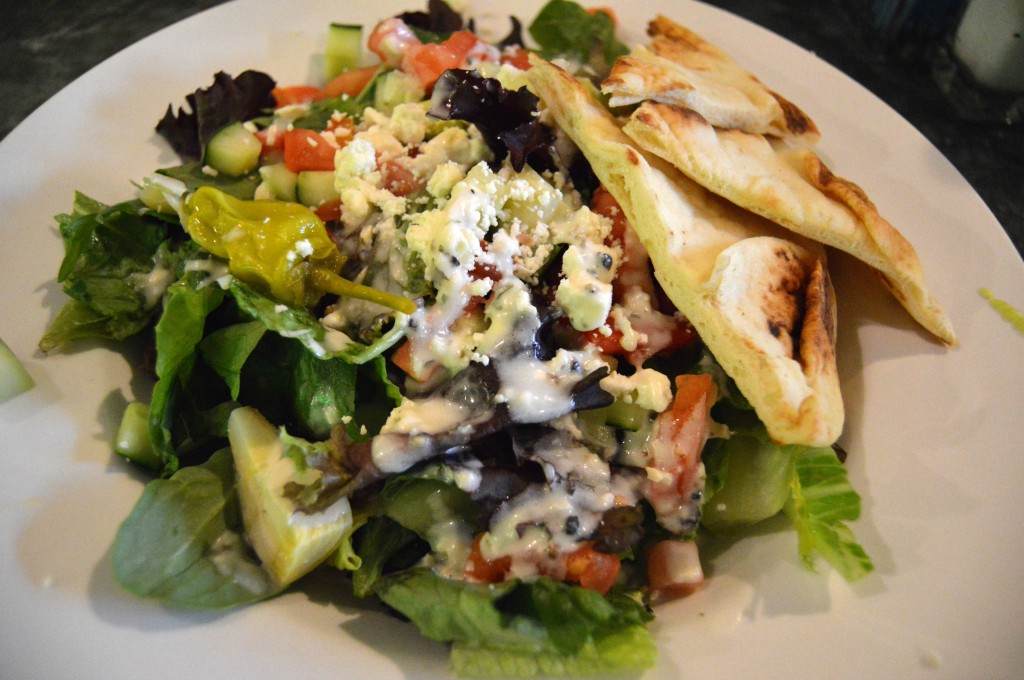 We left Breckenridge in the afternoon and went back to the condo to relax for a few hours.  Around 7:00 my hunger signals were kicking in again.  We went to a local restaurant, Dillon Dam Brewery, where I ordered their Mediterranean salad.  It was good.  Not great, but good.  It was also nice to get in some greens after my day of splurging on decadent eats.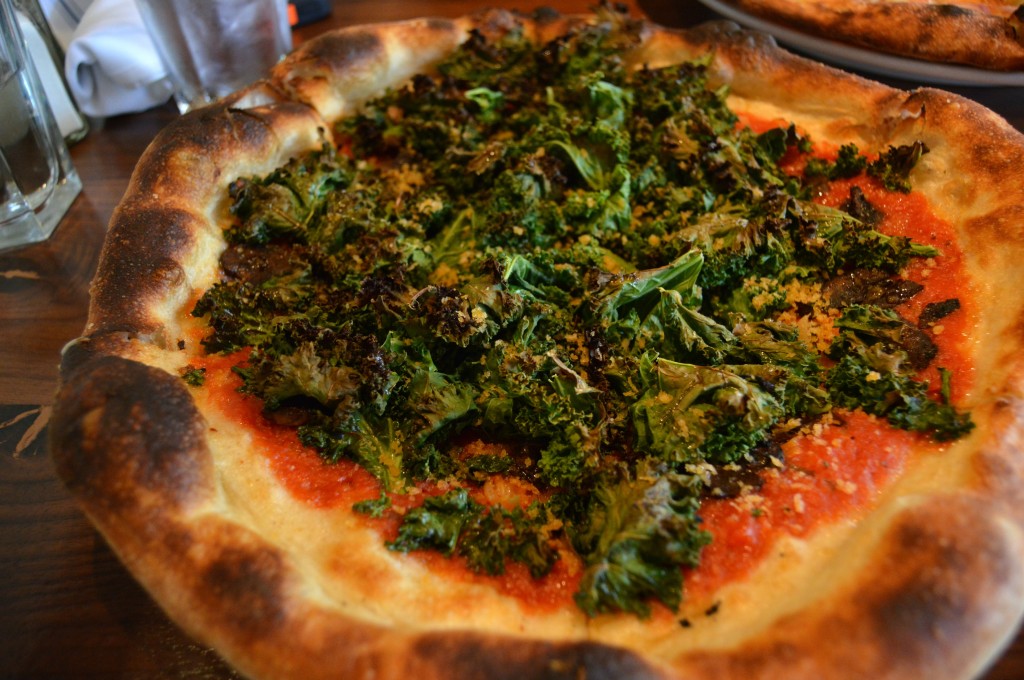 On Friday morning I think we both woke up a bit sad knowing that it was our last full day in Colorado.  We drove back to Denver in the morning and went to Silvi's Kitchen (formerly Udi's… yes, the gluten-free brand!) for lunch.  We both ordered pizzas and were shocked by how big they were.  Jeremy built his own pizza and I ordered the vegan kale pizza.  I loved the crust, sauce, and truffle oil on the pizza.  The kale was good, but I thought it would have been a lot better had they cooked the kale before putting it on the pizza.  Unfortunately, it got a little too crispy for my liking.  I shoveled down four of the pieces of pizza and took two home with me, which I ended up eating cold the next morning for breakfast.  There is nothing better than cold pizza for breakfast, right?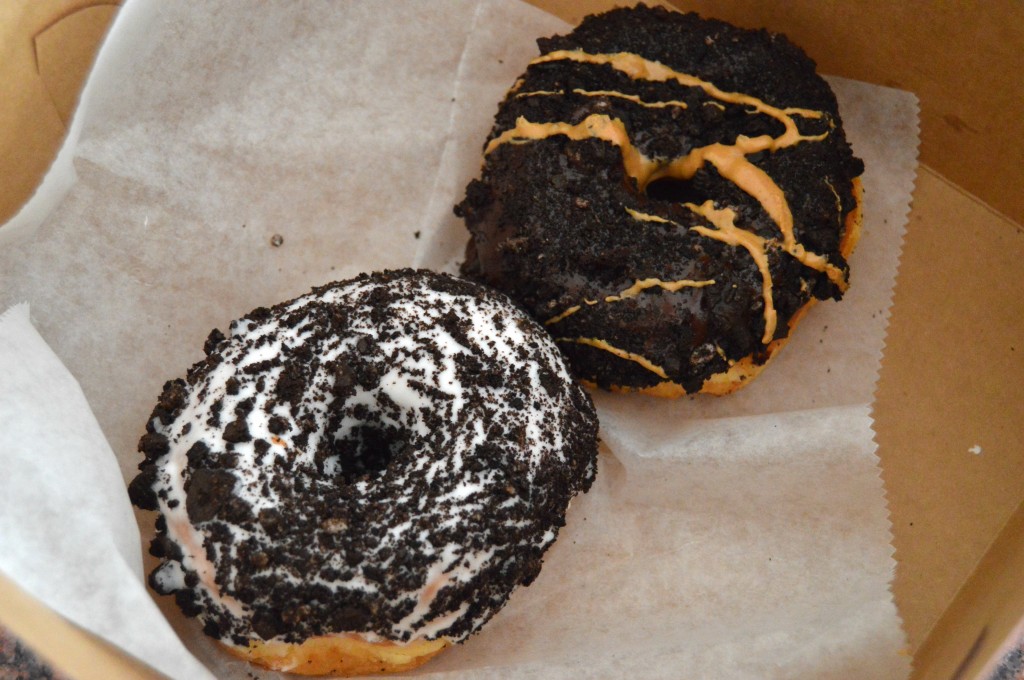 Jeremy and I knew that we could not leave Denver without stopping at VooDoo Doughnut.  He ordered the Dirt doughnut (a raised yeast doughnut with vanilla frosting and Oreos) and I ordered the Old Dirty Bastard doughnut (a raised yeast doughnut with chocolate frosting, Oreos, and peanut butter).  Both with delicious, but we both agreed that my choice was better!  Never ever say no to more chocolate and peanut butter!
*P.S. It totally hurt my soul to have to type "doughnut" instead of "donut!" 😉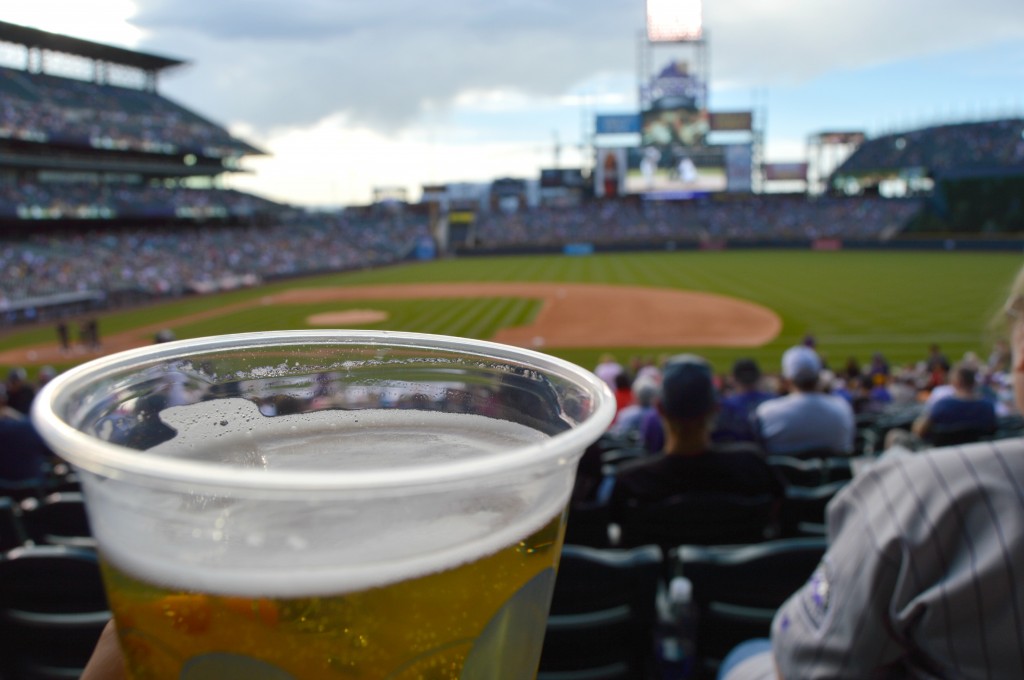 We went out with a bang on our last night in Colorado with one of my favorite parts of the trip.  We watched the Rockies and Brewers play baseball at Coors Field.  Beer was involved…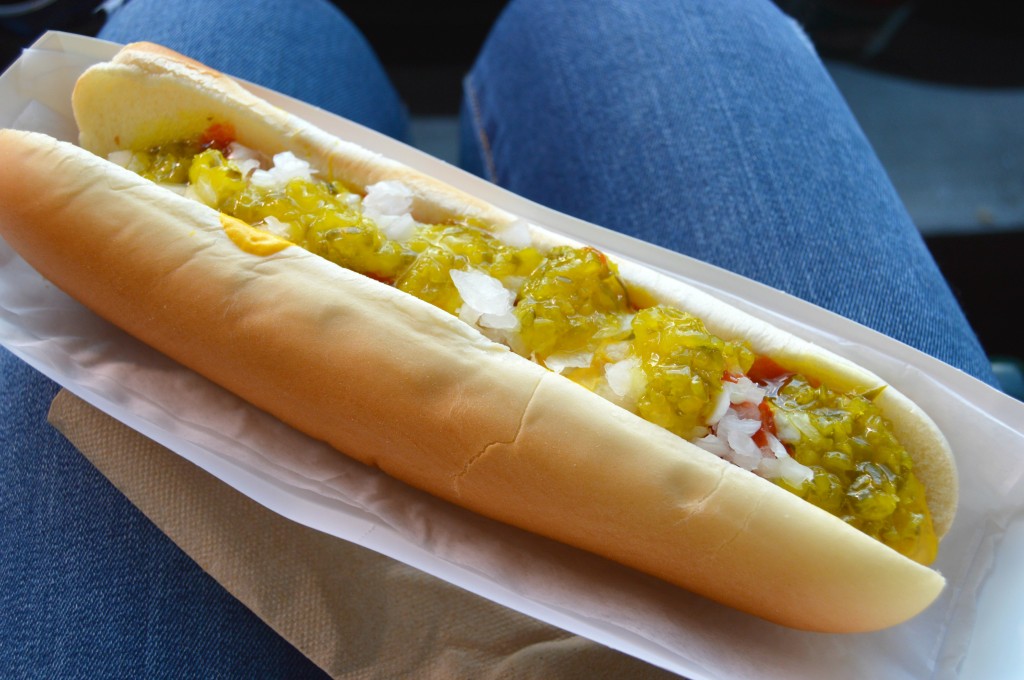 …the required veggie hot dog (I swear there is a dog under all of those toppings!)…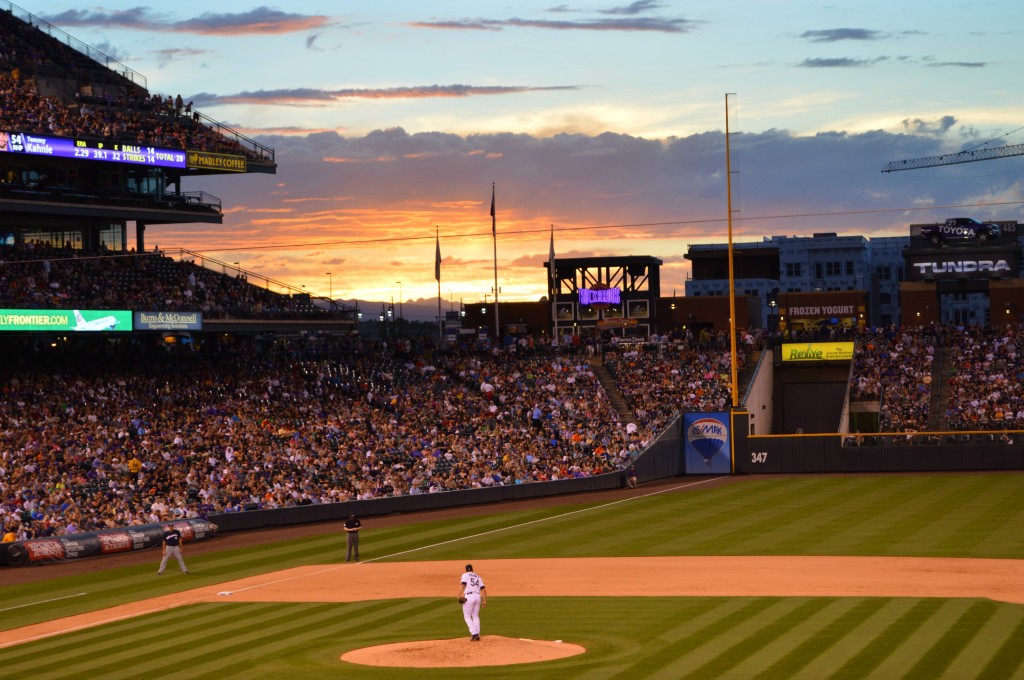 …and a gorgeous Denver sunset with the mountains in the background.  Is there anything better than baseball, beer, food, mountains, and sunsets?  Well, quite possibly, but I happen to think all of those things make for a really great combination.
*FYI: Some of the other vegetarian main options at Coors Field included a veggie burger, pizza, and nachos.
And there you have it!  It only took me five posts (I was originally planning on three!) to recap our Colorado adventures.  It was a wonderful trip with great food, delicious drinks, and amazing company.  I hope to go back again soon.   And if you have never been to Colorado, you need to do yourself a favor and get there ASAP.  Maybe I should start working for their tourism bureau?
My other Colorado recaps:
Recap #1
Recap #2
Recap #3
Recap #4