Happy Thursday and almost Fourth of July!  There is nothing quite like celebrating America's freedom with tasty eats and ice cold drinks.  It turns out that my boyfriend and I did a whole 'lotta early celebrating during our vacation in Colorado a couple of weeks ago.  The good food and delicious drinks continue now in Boulder, Idaho Springs, and Silverthorne.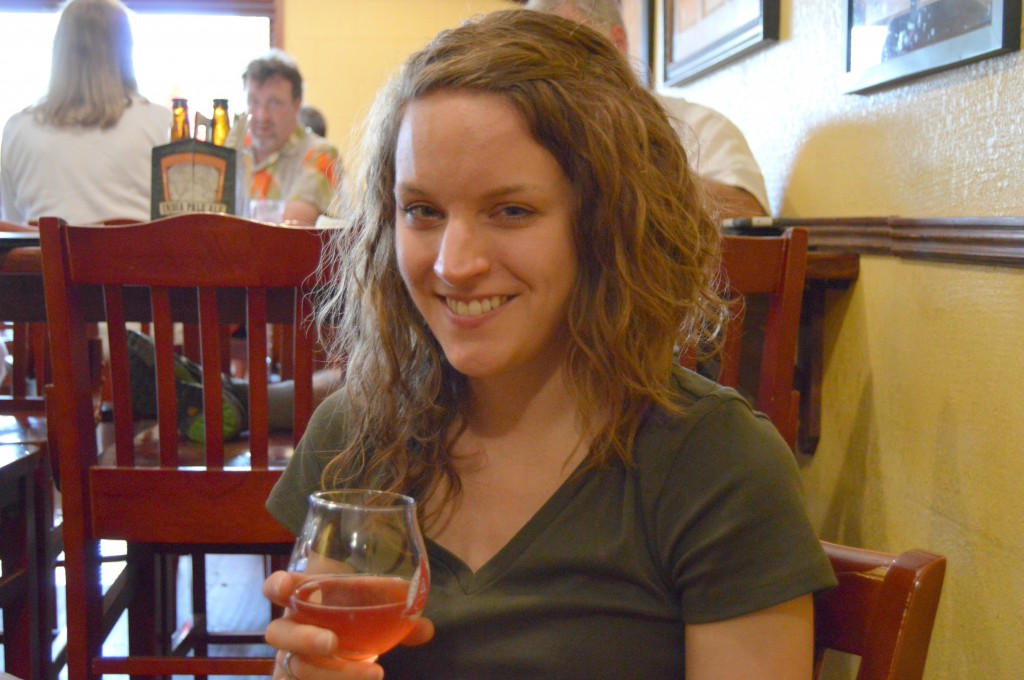 Our first stop once we made it to Boulder was at Avery Brewing Company.  Instead of simply ordering one beer each, we decided to order four samplers.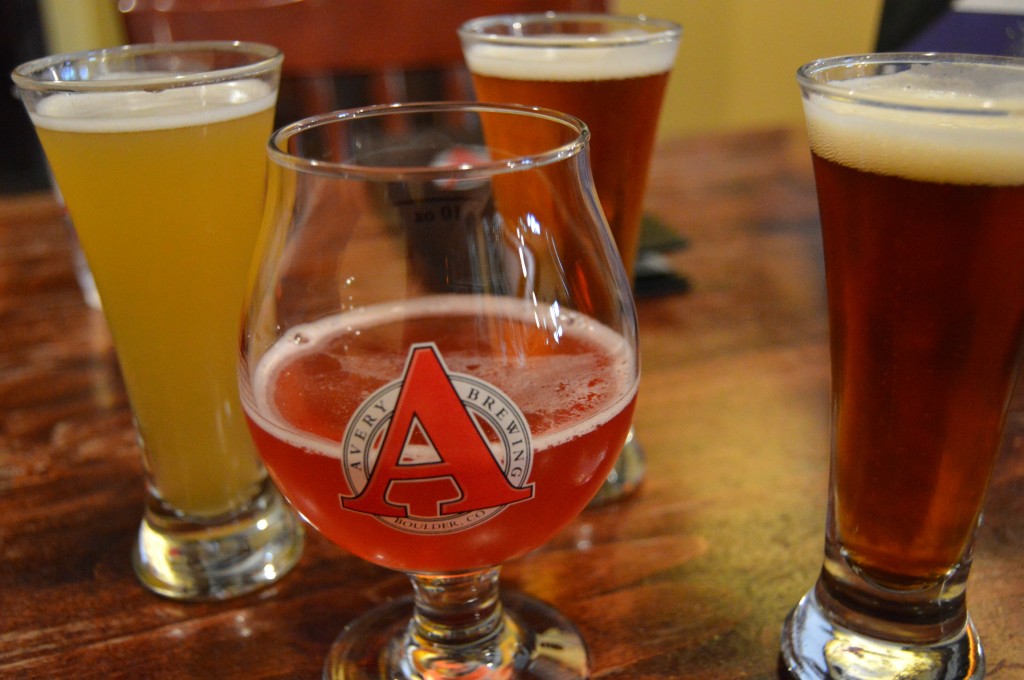 I did not enjoy the two on the right very much.  Jeremy (who love IPAs) really liked them though, which was a good thing because I was not interested.  I was more intrigued by the two on the left.  First of all, they were much prettier.  And more importantly, they were delicious.  Both were sour beers, which we already established last time that I am a big fan of.  The star in the center of the picture is definitely the prettiest sour that I have ever seen and was really delicious.  We both commented that it had a rather funky smell to it, though.  Jeremy said that it smelled like vegetables.  Maybe that is why I loved it so much? 😉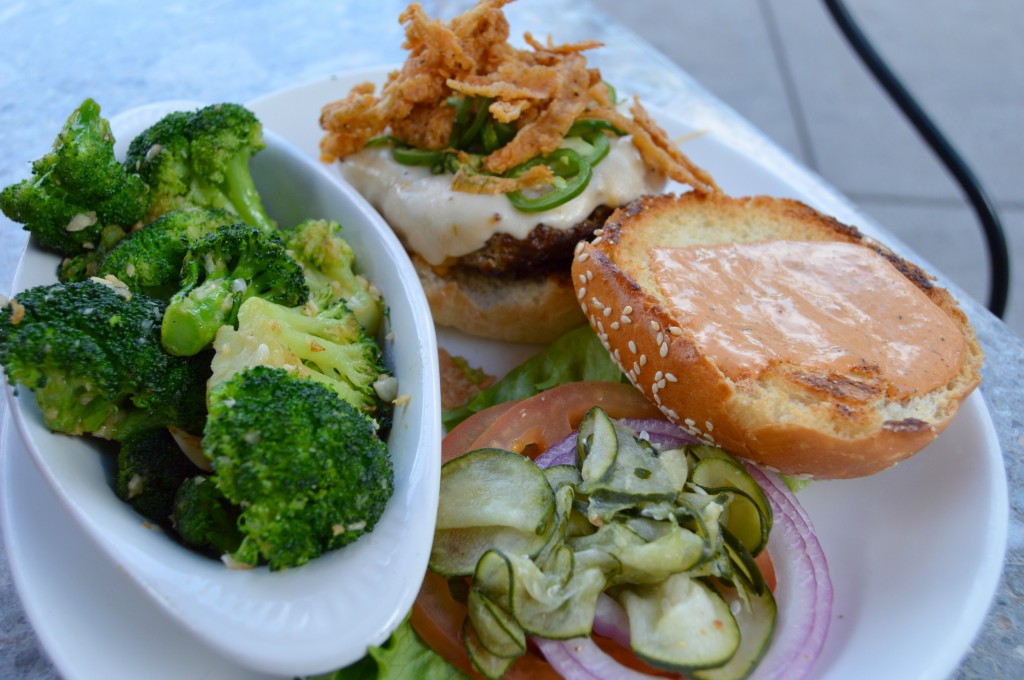 After so much beer during our fourth day in Colorado, it was food eating time!  We at dinner at a "famous" Boulder restaurant, The Sink.  I first found out about The Sink when I was looking up Colorado restaurants that had been featured on food TV shows.  The Sink just so happened to have been on Diners, Drive-Ins, and Dives.  I figured that had to be a good sign, right?
Jeremy ordered the Texas Onion Straw burger with a side of garlic fried broccoli.  I was definitely digging the broccoli.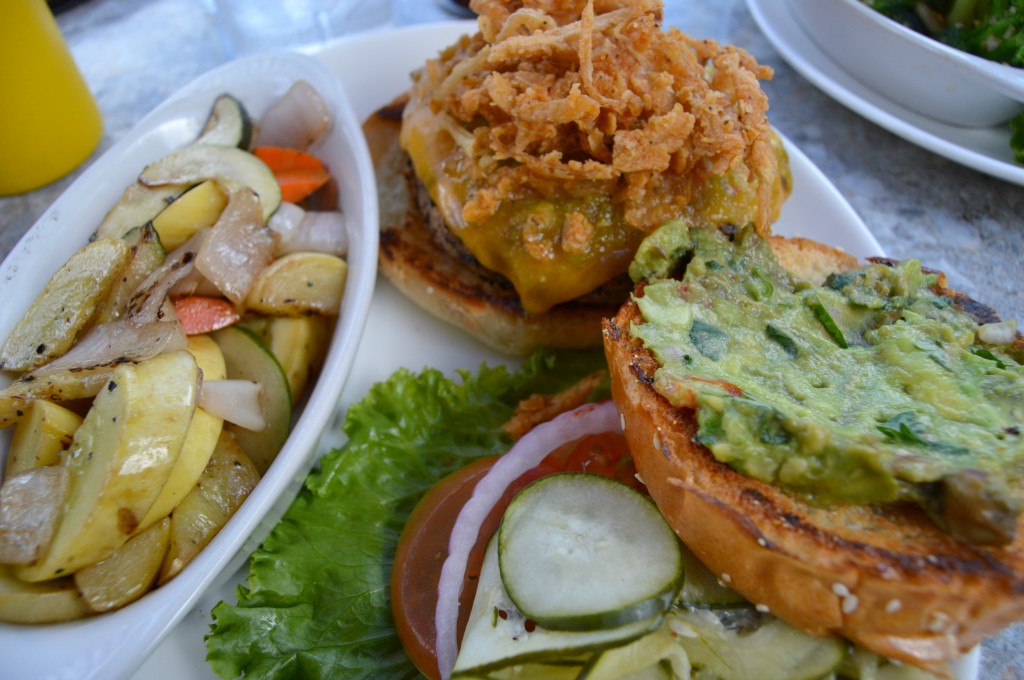 I ordered the Southwest Spicy Black Bean burger with a side of sauteed vegetables.  I didn't love the veggies, but the burger was a whole different story.  I was really impressed.  The burger was obviously made in house and was huge.  It was incredibly flavorful, too!  The toppings really put the burger over the top and I was especially loving the jalapeno jam.  It was a spicy burger, but in a good way!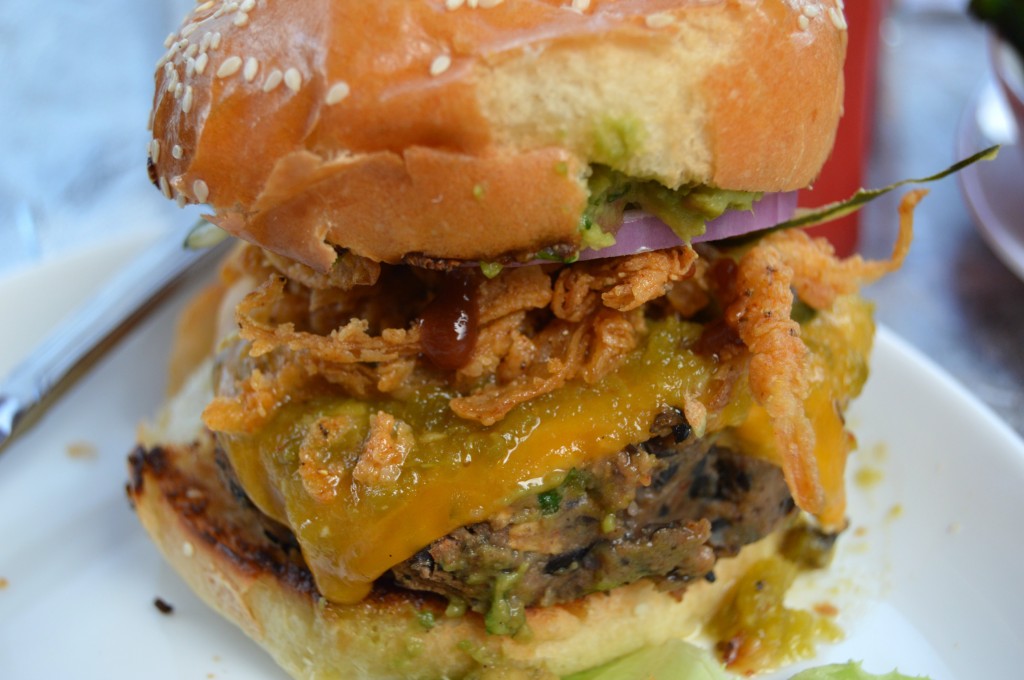 Holy deliciousness, right?
After this dinner we were pretty much in food comas.  We headed back to Denver for the evening and crashed.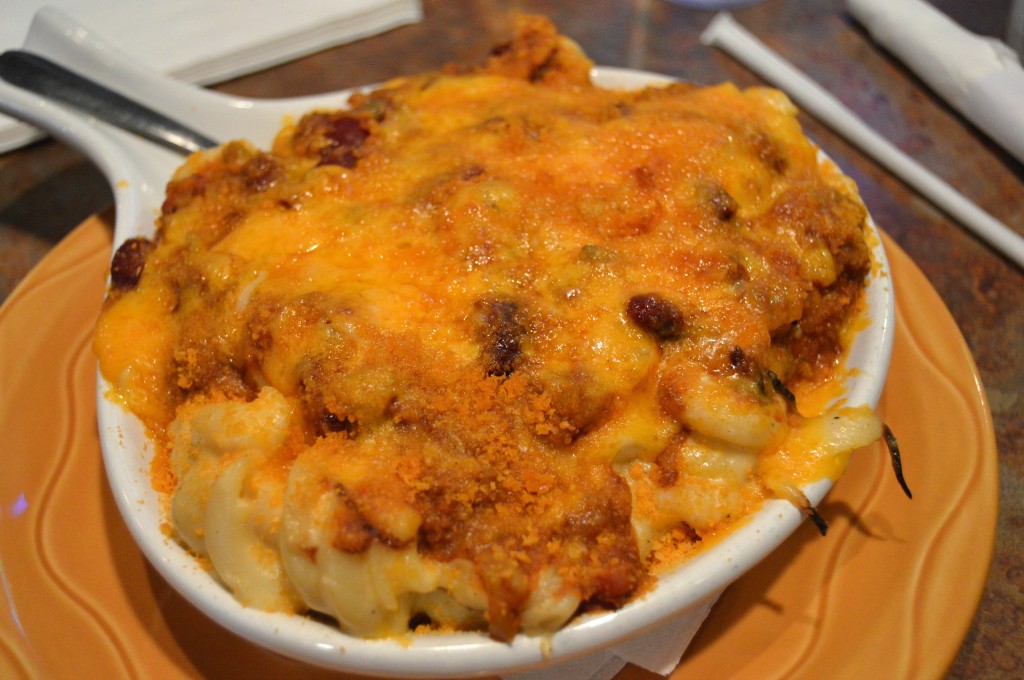 We slept in a bit on Wednesday and then headed up to Jeremy's aunt and uncle's condo in the mountains.  On the way we stopped in Idaho Springs to eat at Tommyknocker Brewery & Pub.  We ate here two summers ago and loved it, so we knew we definitely wanted to go back.
Jeremy ordered a build-your-own mac and cheese that he added chili and onions too.  I loved the fact that they crushed Cheez-Its on top and then baked it!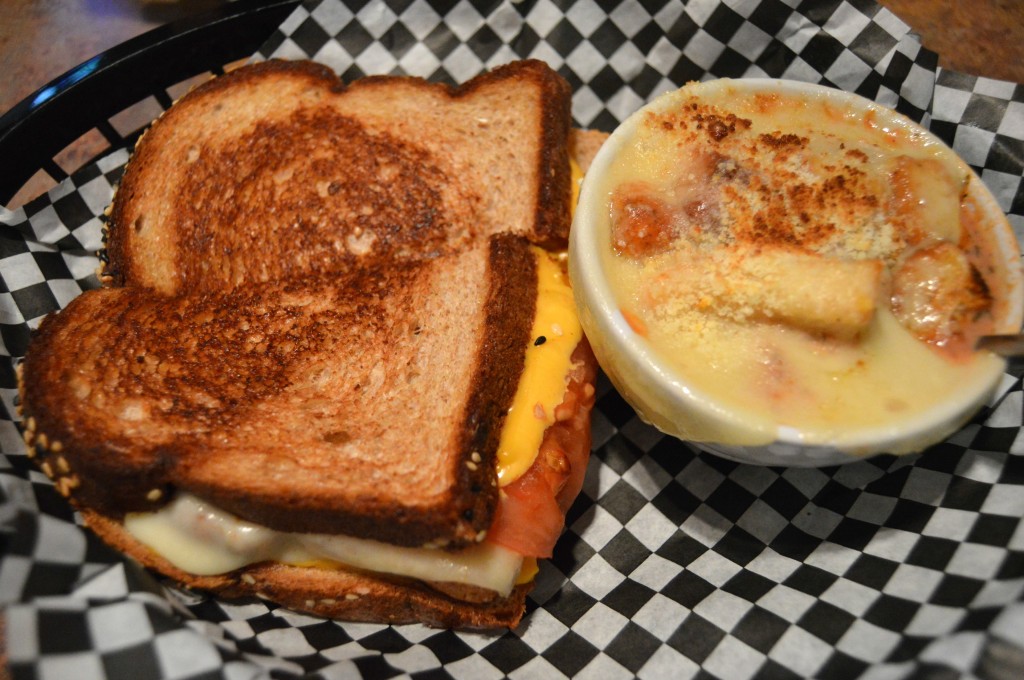 I had a whole 'lotta cheese going on in my meal, too.  I ordered the double-decker grilled cheese sandwich with tomato and subbed in a cup of soup in place of the fries.  The soup was the sole reason why I wanted to eat there.  They have some of the best soup I have ever eaten.  If you ever go to Tommyknocker's then you MUST order the tomato swiss artichoke soup!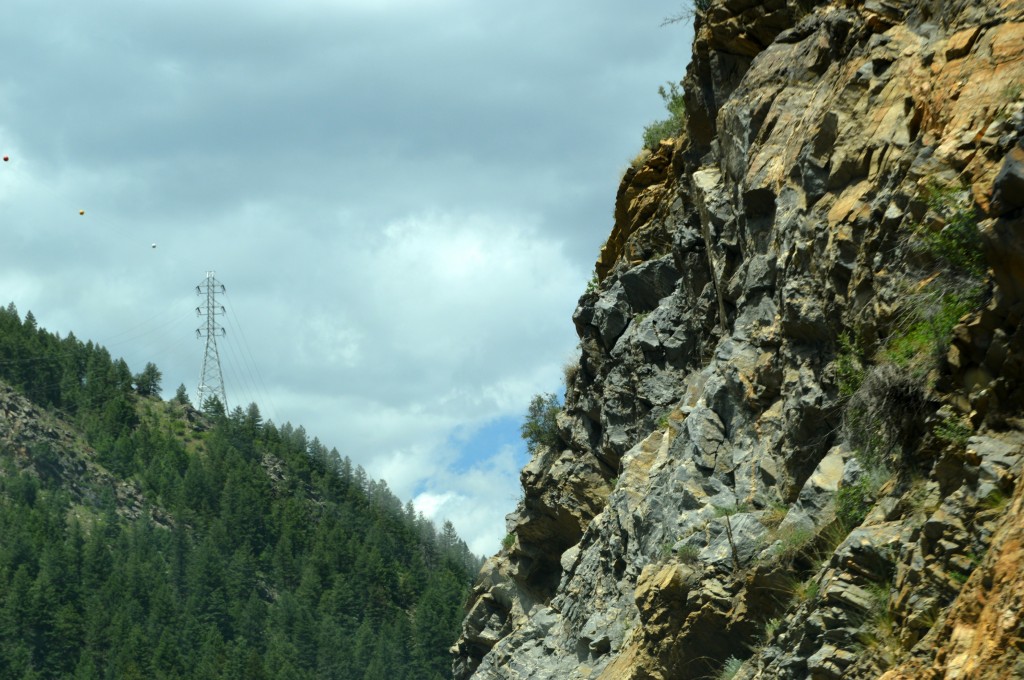 We did a little more driving through the mountains after lunch and then arrived in Silverthorne.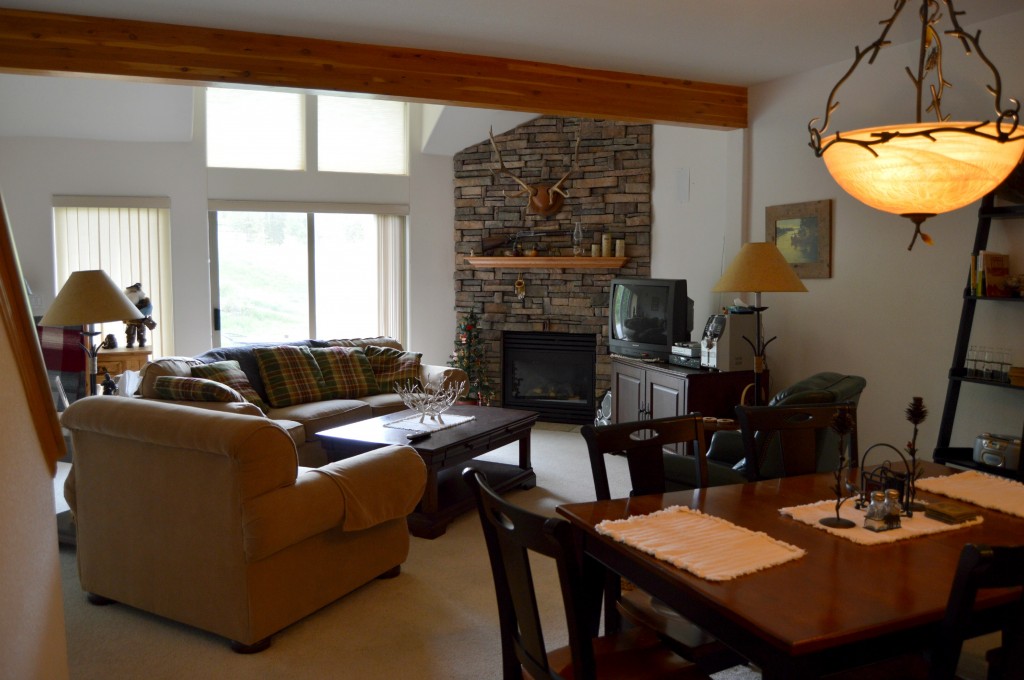 These were our digs for the next couple of days.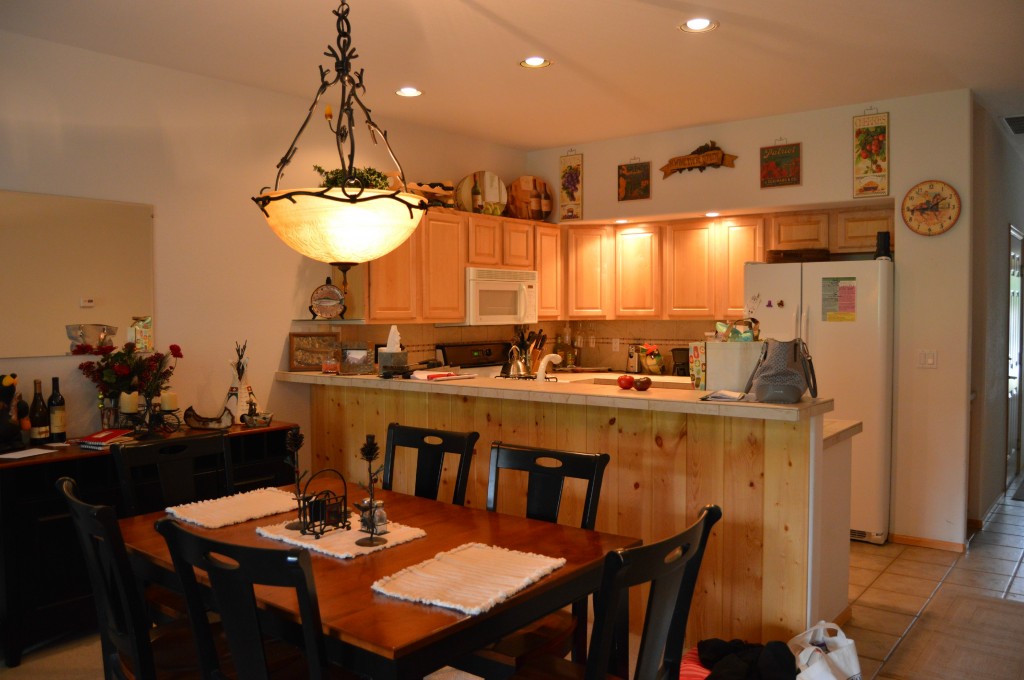 It's all about the kitchen for me, even on vacation 😉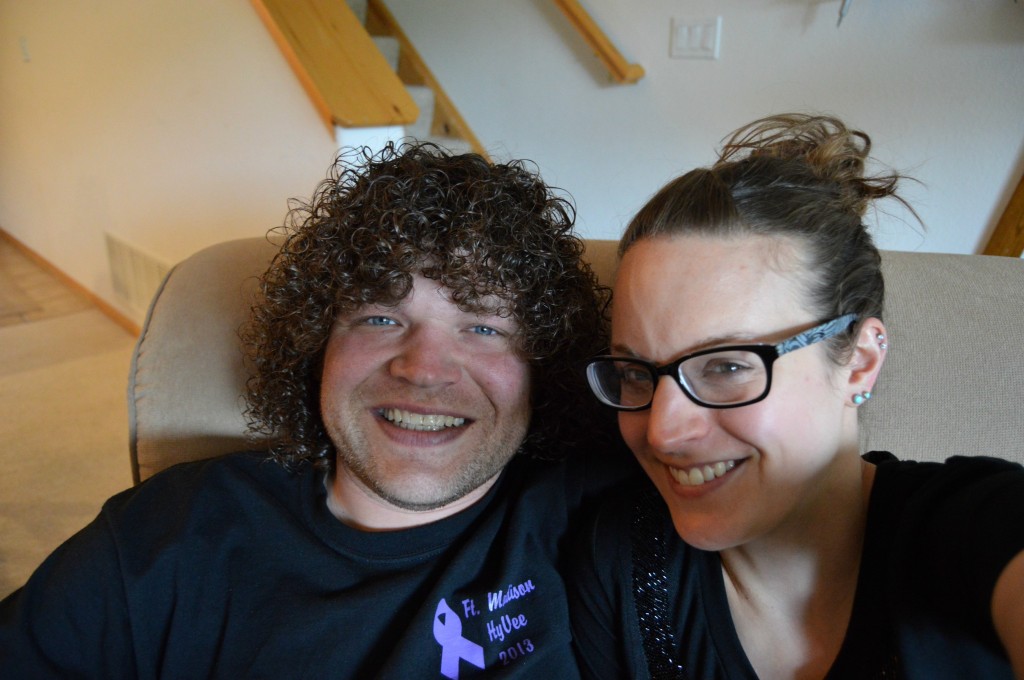 We hung out and relaxed for awhile after getting settled and then spent a couple of hours at the outlet mall in the area.  I bought work pants (how exciting), a couple of shirts, and a Coach wallet (for 20 bucks!).  I'd like to think I made it out of there with some great bargains.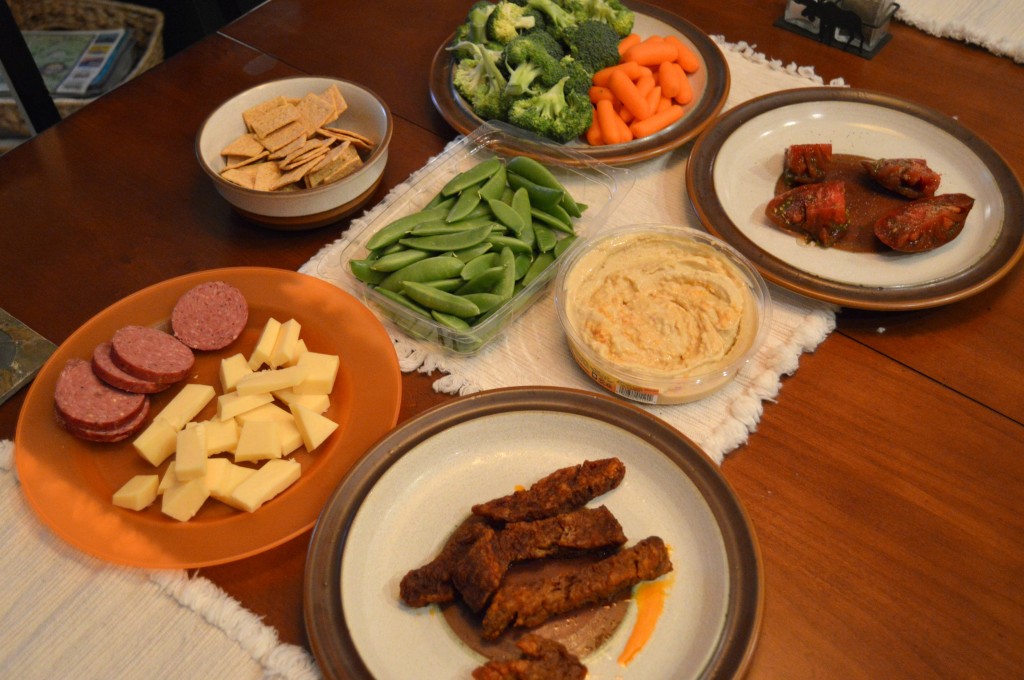 We spent a little bit longer at the outlet mall than anticipated 😉 but already knew that we wanted to keep things simple for dinner, so we made an array of "snacks" that we ate at about 8:30 that night.  On the table included: leftover seitan "wings," tomatoes with salt and pepper, veggies and hummus, and crackers with goat cheese (and salami for the bf).  After eating this, I decided that I really need to do this for dinners more often.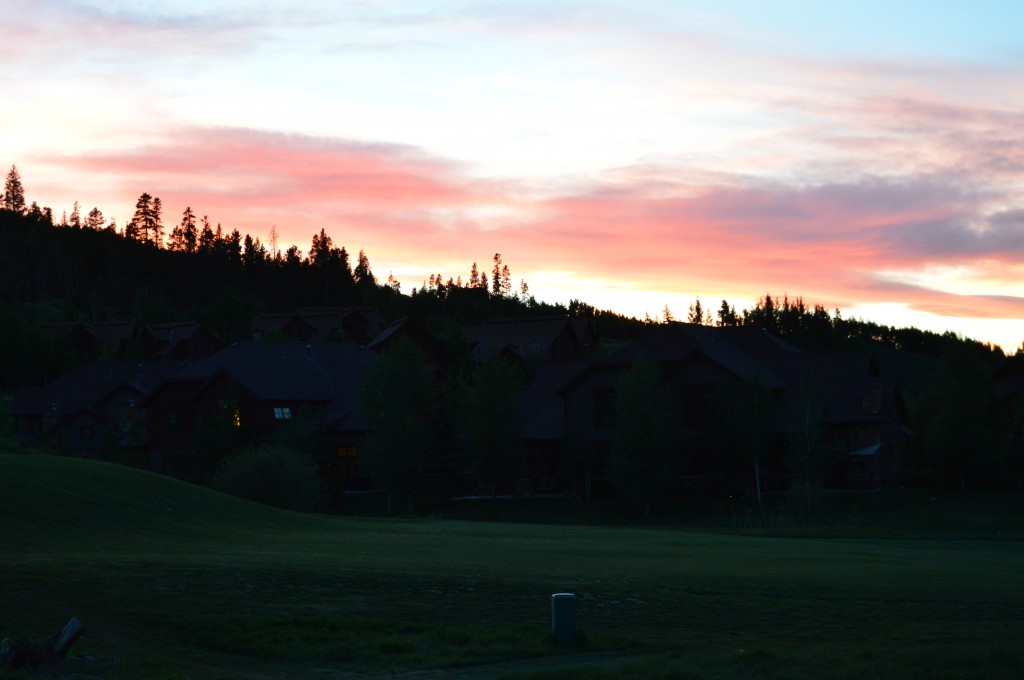 There is nothing more peaceful than this.
We finished up the evening with vegan chocolate peanut butter ice cream, Friends on TV, and this gorgeous view.
Have a wonderful Thursday ("Friday" for most of you!) and a great Fourth of July for my American blends!  I'll be back for the fifth and final Colorado recap next week.