Now that I am somewhat back into the swing of things, let's start recapping my trip to Colorado!  My boyfriend and I visited Denver, Fort Collins, Boulder, Silverthorne, and Breckenridge in the span of a week.  We were busy, but we had a ton of fun.  We ate lots of delicious food (a lot of it unhealthy, but that is okay!), we drank many cold beers, and we experienced so many of the great things that Colorado has to offer.
Let's start with a recap of our first two days in Denver.
The boyfriend and I started out on our 8 hour adventure across the entire state of Nebraska and into Colorado bright and early on Saturday morning.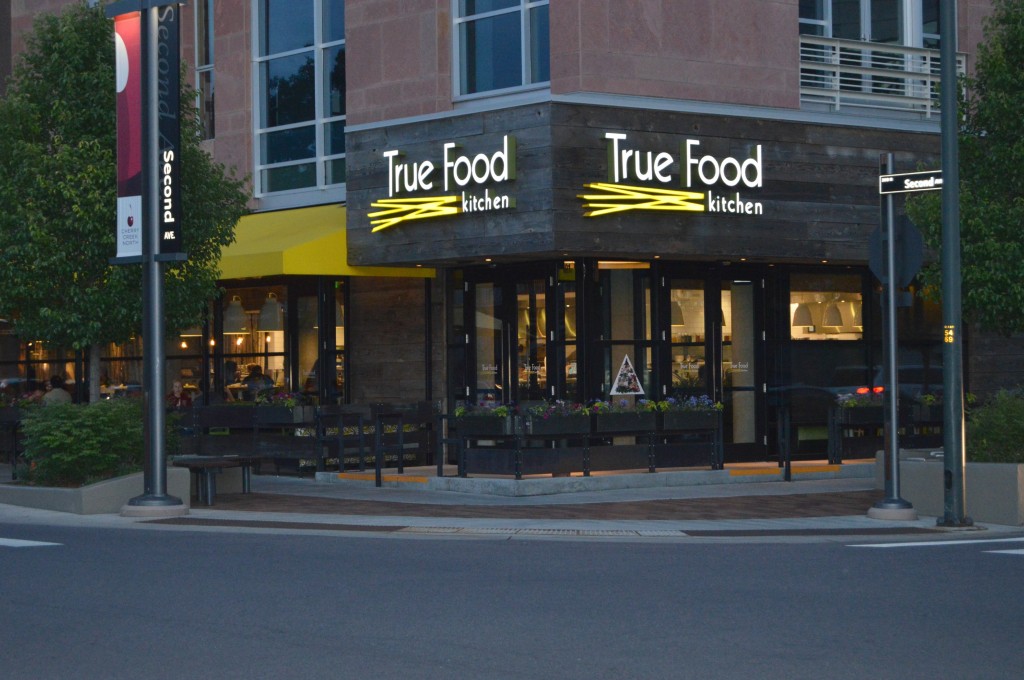 Jeremy and I stayed at his aunt and uncle's house in Denver.  Our first night there we went to dinner with them at True Food Kitchen.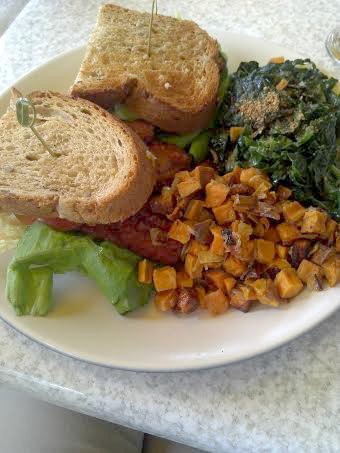 I ordered the tempeh "TLT" sandwich (which was huge!) with sides of kale and sweet potato hash.  We also split a rhubarb crisp with ice cream for dessert.  Everything was super delicious!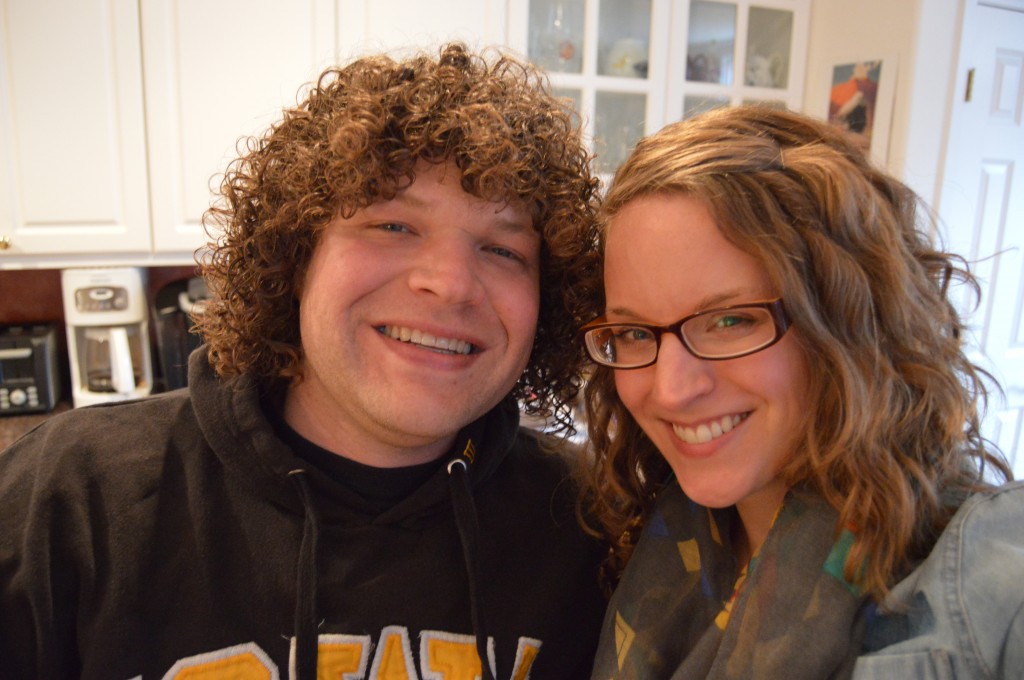 After dinner!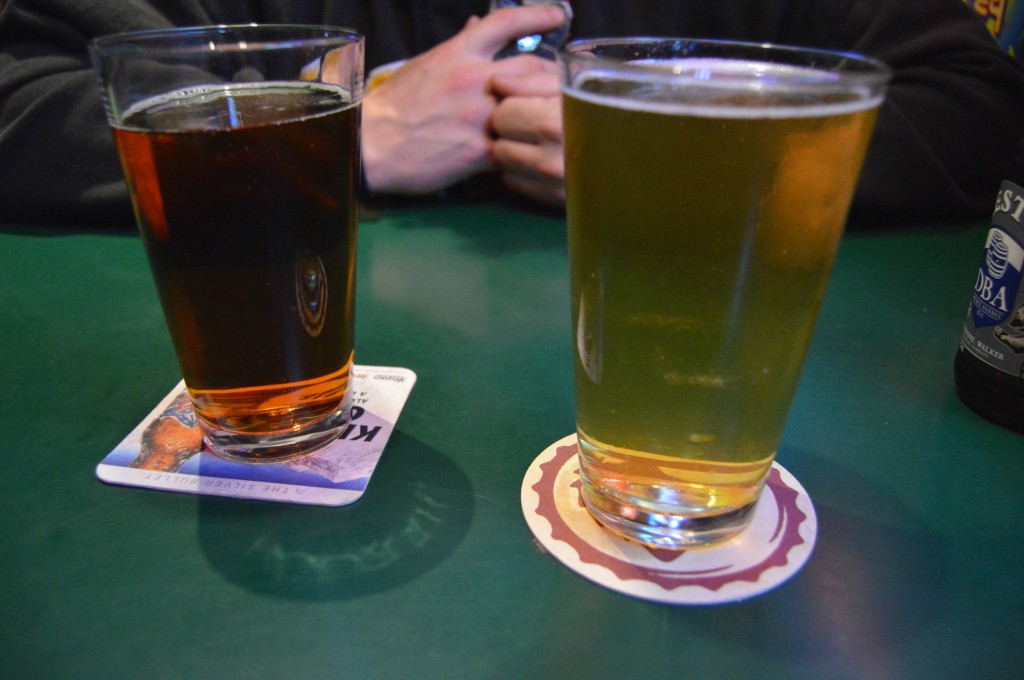 About an hour later, Jeremy and I headed to the Cherry Cricket for a drink.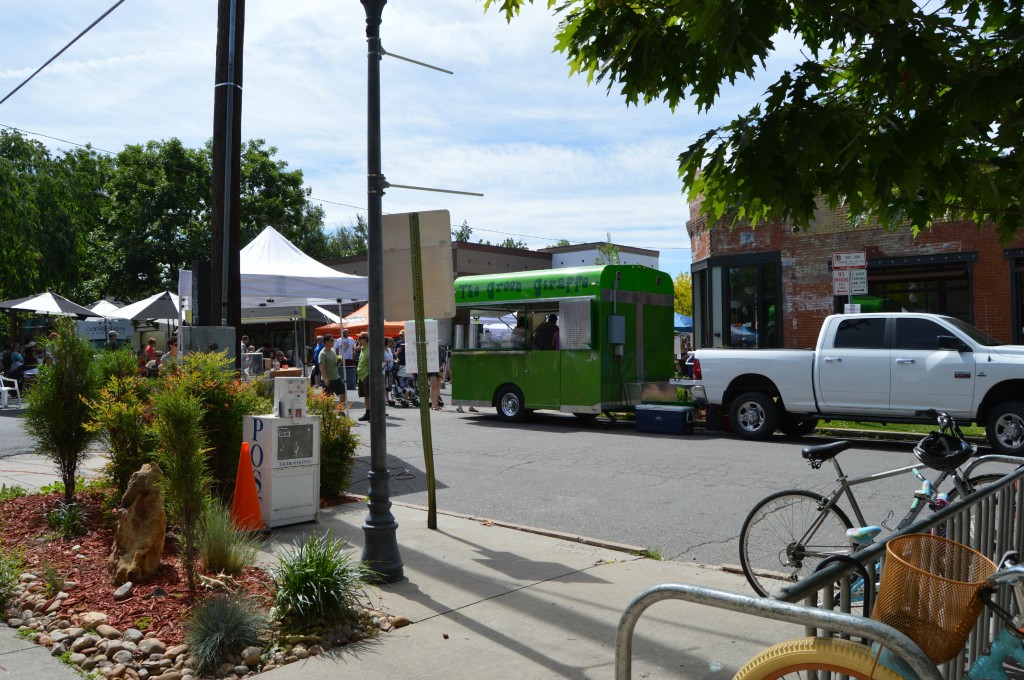 On Sunday morning, we headed to two Farmer's Markets.  The South Pearl market was our favorite.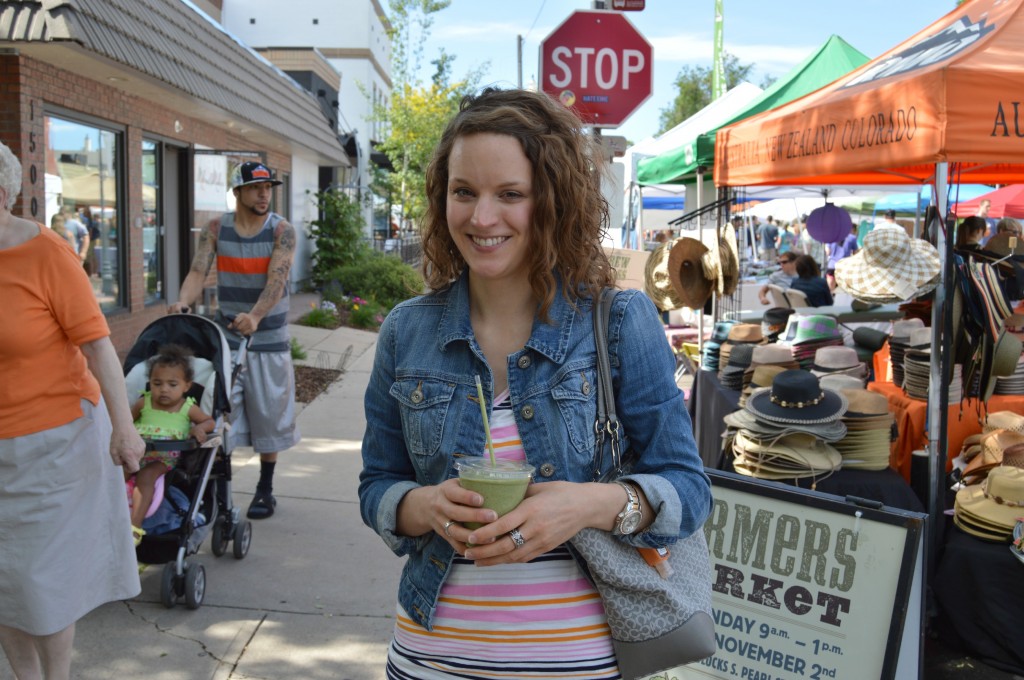 I ordered a vegan protein green smoothie that was so good.  Now I wish I could learn how to recreate it at home!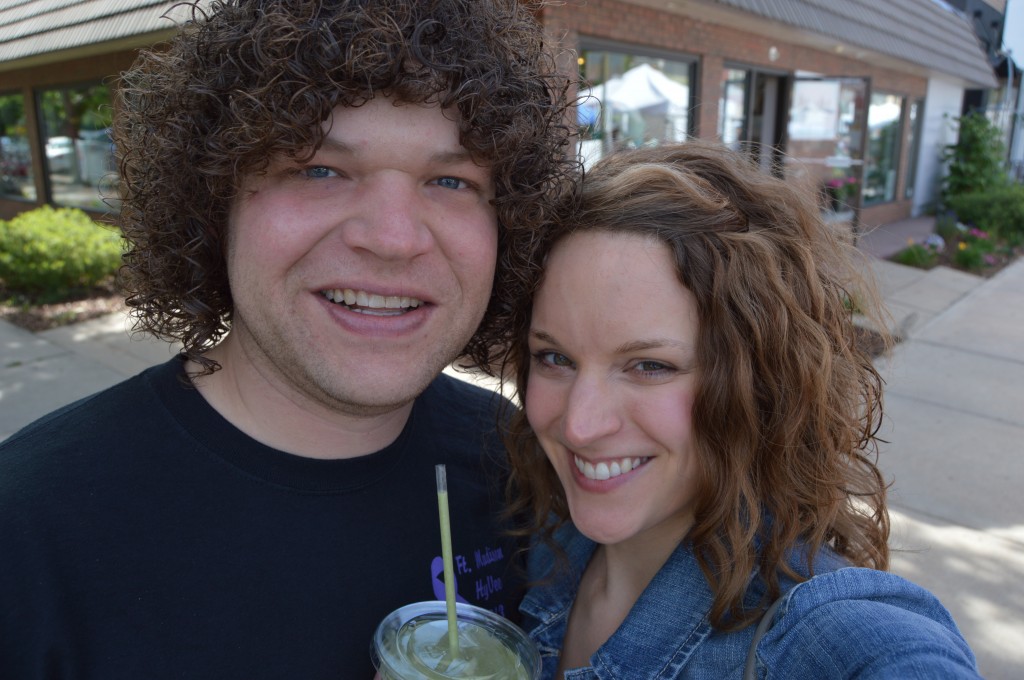 I even shared… but just a little bit!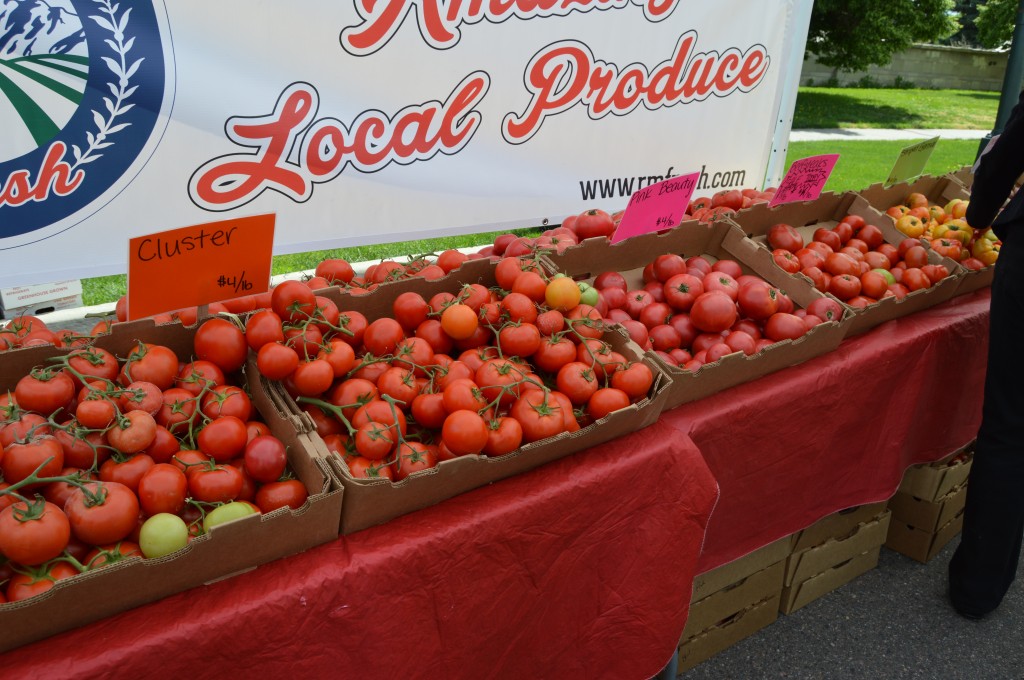 We also bought two fresh tomatoes: a pink one and a purple one.  We decided that the pink variety was the tastiest.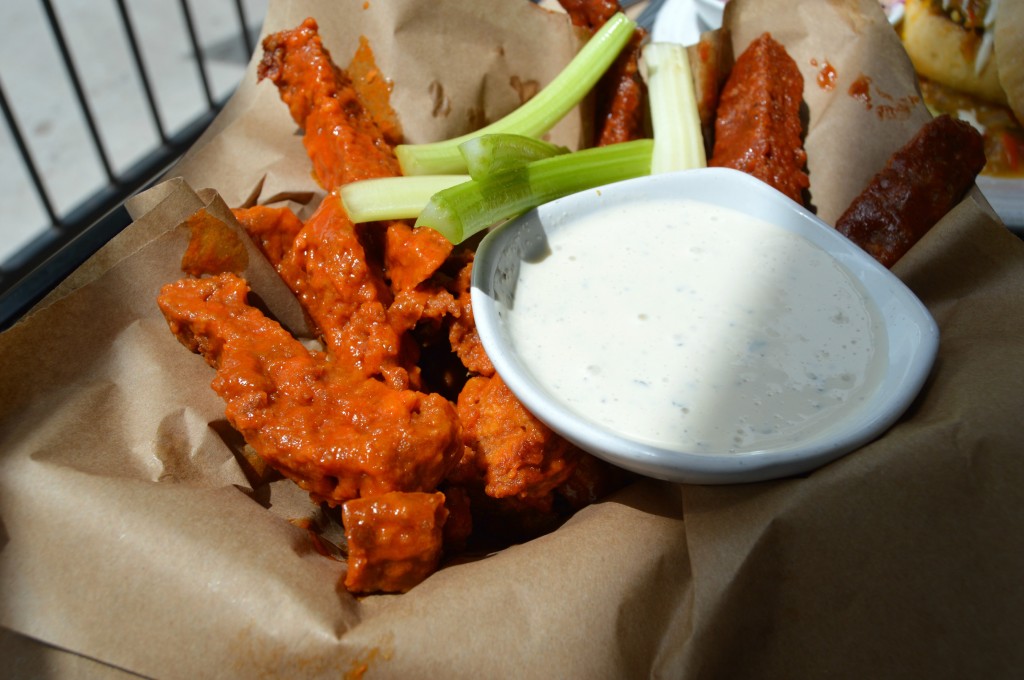 After our Farmer's Market experiences, we ate lunch at Watercourse Foods.  I received recommendations for this all vegan restaurant from several people, so I knew that I had to try it out!  We shared the seitan wings (half buffalo, half bbq) with ranch dressing…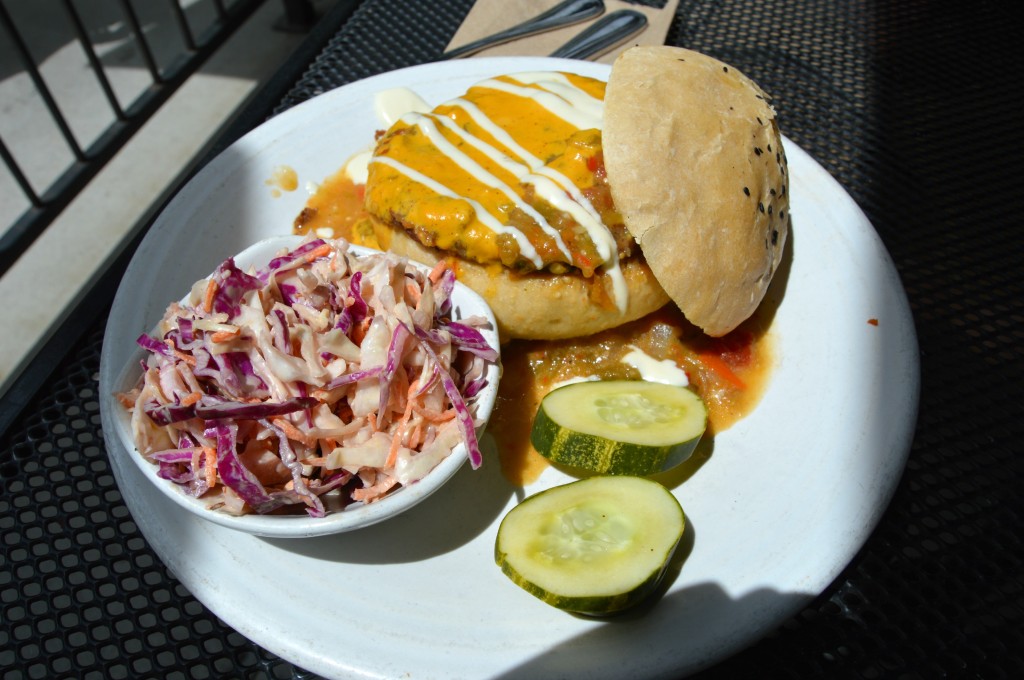 … and the Green Chili Burger with coleslaw and pickles.  Both were absolutely delicious and my meat-eating boyfriend loved them too!  I drank lots of water with this meal.  Both dishes were spicy!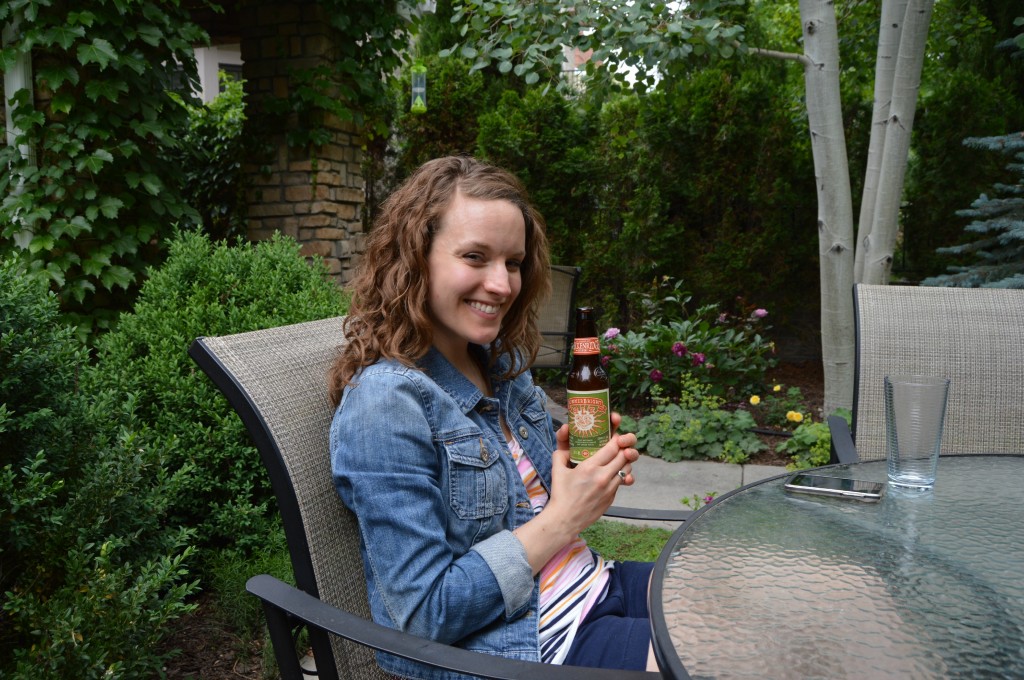 Jeremy's aunt and uncle have an amazing front lawn/patio area.  We thoroughly enjoyed it with a few beers (on several different occasions).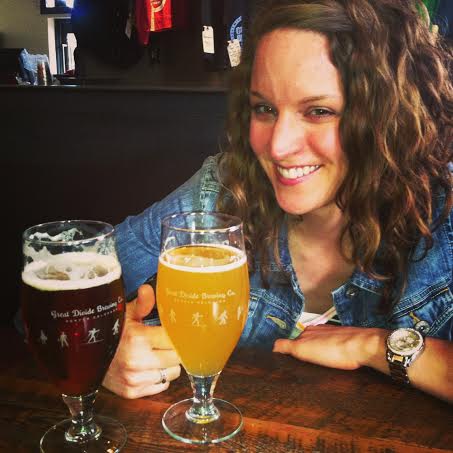 Sunday evening we headed to Great Divide for a couple of beers and a brewery tour.  While I definitely enjoy beer, you are going to notice that my boyfriend really enjoys it.  He loves craft beer the way that I love good vegan/vegetarian food!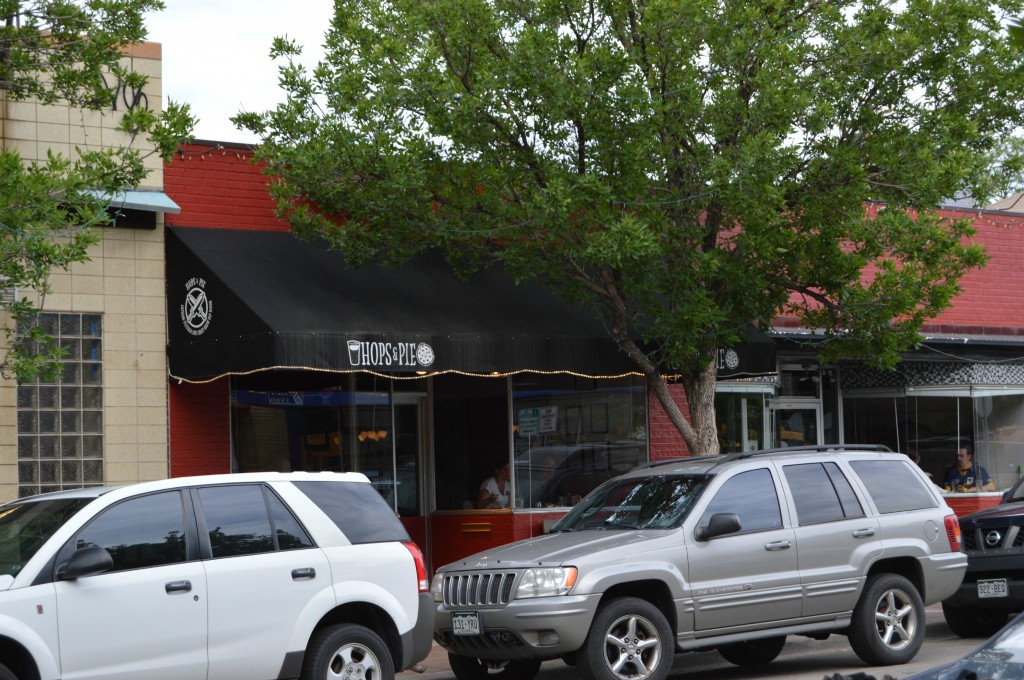 Our dinner plans for that evening included another highly recommended restaurant: Hops and Pie.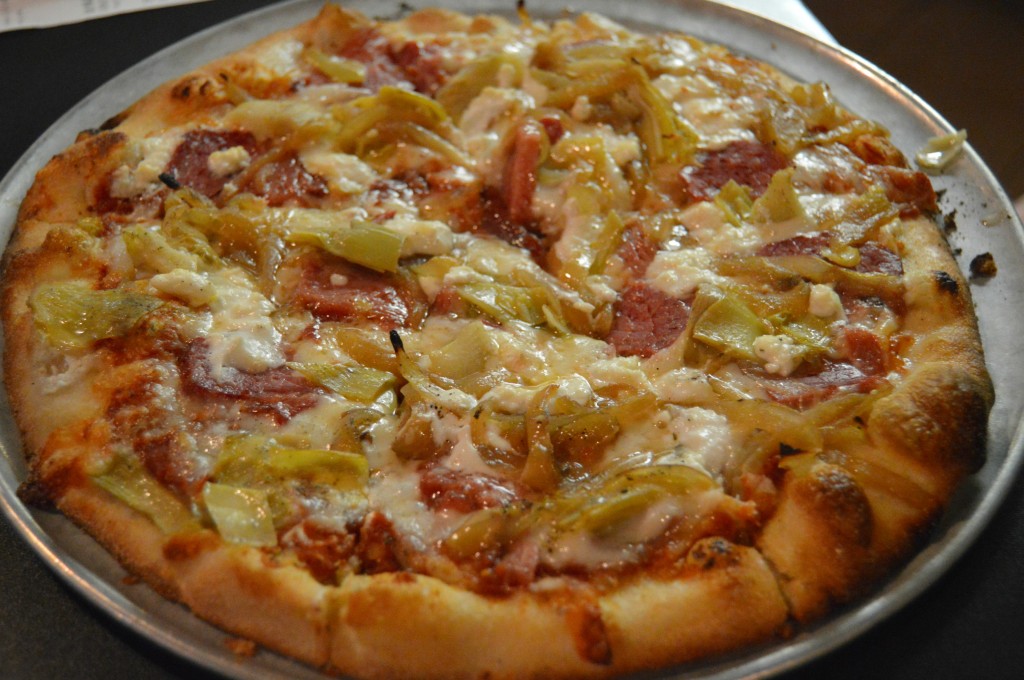 We both ordered the smallest size pizza- a "personal" pizza.  I say "personal" because they were huge and each contained 8 slices.
I think Jeremy's had red sauce, goat cheese, artichokes, caramelized onions, and brisket on it.  Whatever it was, he sure seemed to like it!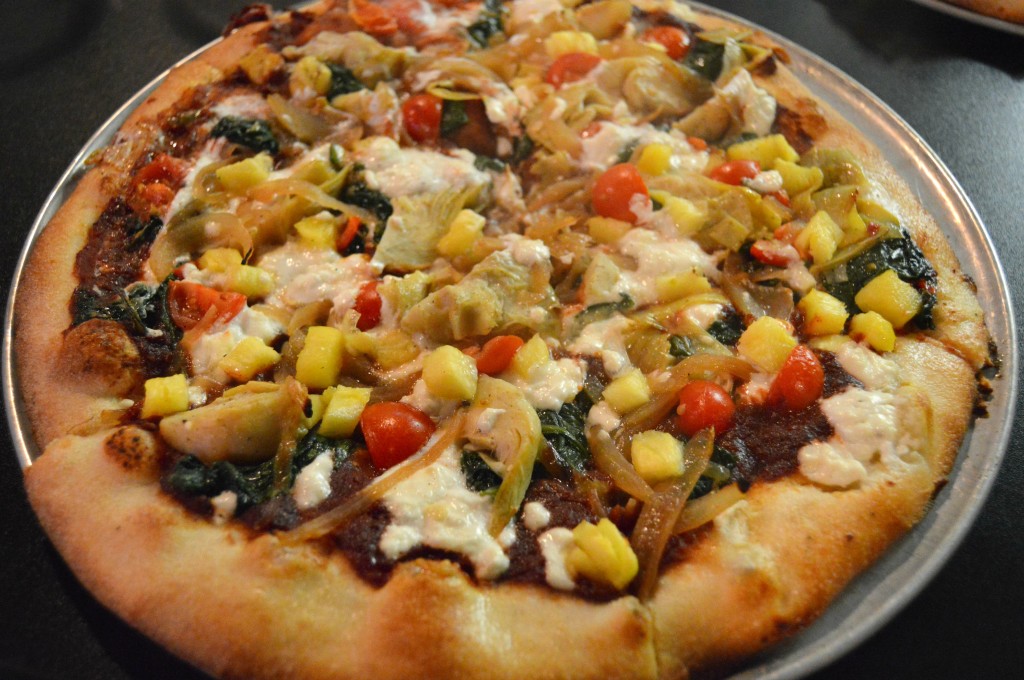 I went a little more non-traditional with my pizza and ordered their blackberry bbq sauce, goat cheese (they ran out of the vegan cheese I was originally planning to order), spinach, artichokes, caramelized onions, tomatoes, and pineapple.  It definitely had the sweet/savory thing going on, which I really loved.  Next time I think that I would add the seitan chorizo for some heat.
There is Saturday and Sunday for ya!  Lot of delicious eats, refreshing drinks, and good times for all!  I'll be back with my second Colorado update later this week.