Healthier Gluten-Free Maid-Rite Sandwiches that taste just as good as the originals, but are gluten-free, dairy-free, and made with organic ingredients.  These sandwiches definitely are not just an Iowa thing anymore!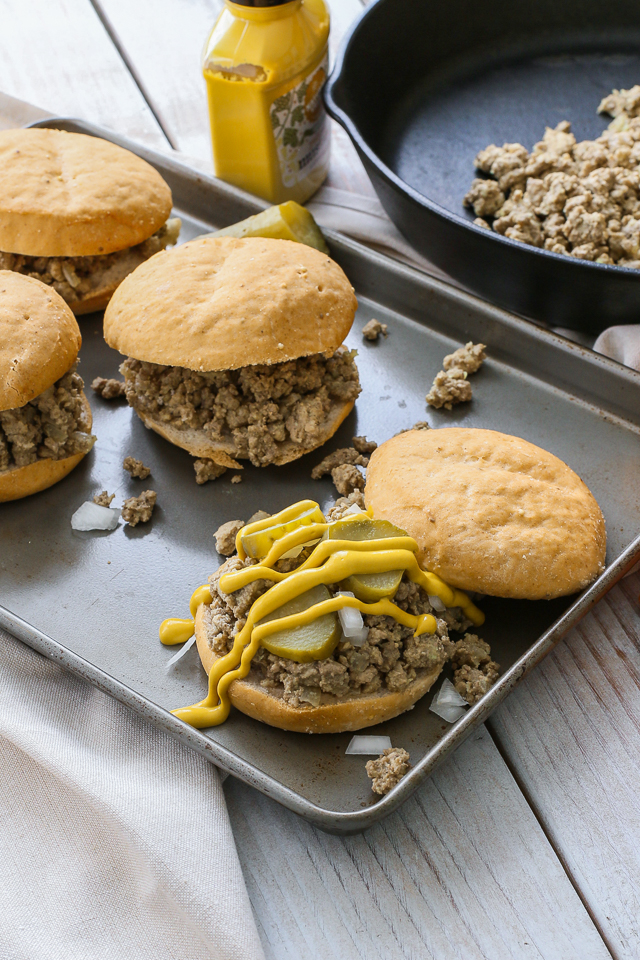 This recipe post straight up screams pride for my home state, Iowa.  When I think of corn, I think of Iowa.  And when I think of Maid-Rite sandwiches, I think of Iowa.  Maid-Rites are just a thing us Iowans love to eat.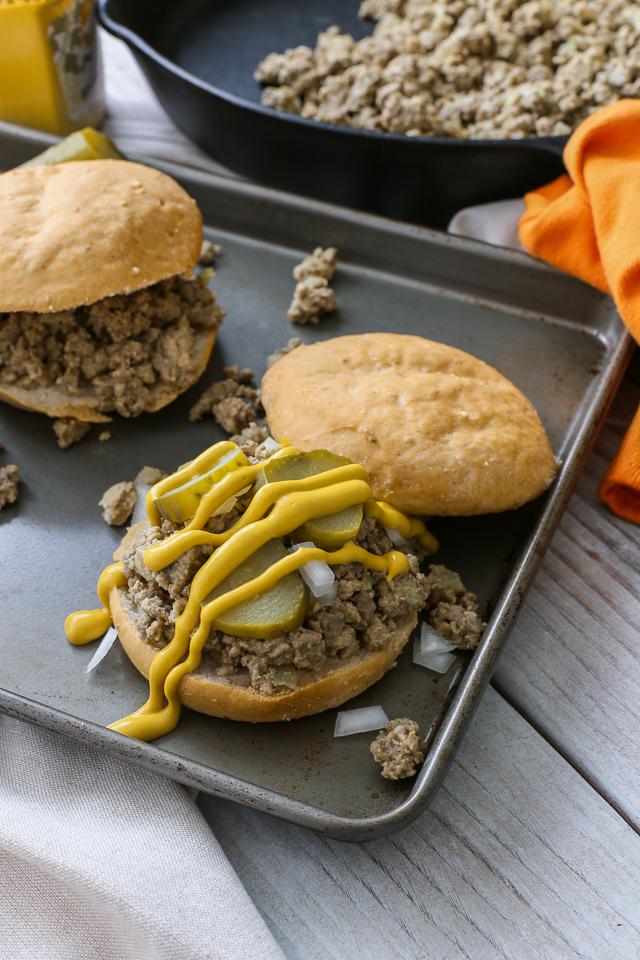 Now before I get ahead of myself, I probably should not assume that everyone knows what the heck a Maid-Rite is.  In fact, some of you may already be lost just based on the title of this post.  So let's break it down.
Maid-Rites are also known as "loose meat sandwiches" because that is essentially what they are.  They are made by simmering ground beef with beef broth, a few basic condiments, a little brown sugar, and some spices.  Classic Maid-Rites also must be served with pickles and yellow mustard.  It just isn't a Maid-Rite without those two things (though topping them with ketchup is done quite frequently, too).  They are simple, yet delicious.  So delicious, in fact, that there is even a restaurant chain based off of this classic sandwich.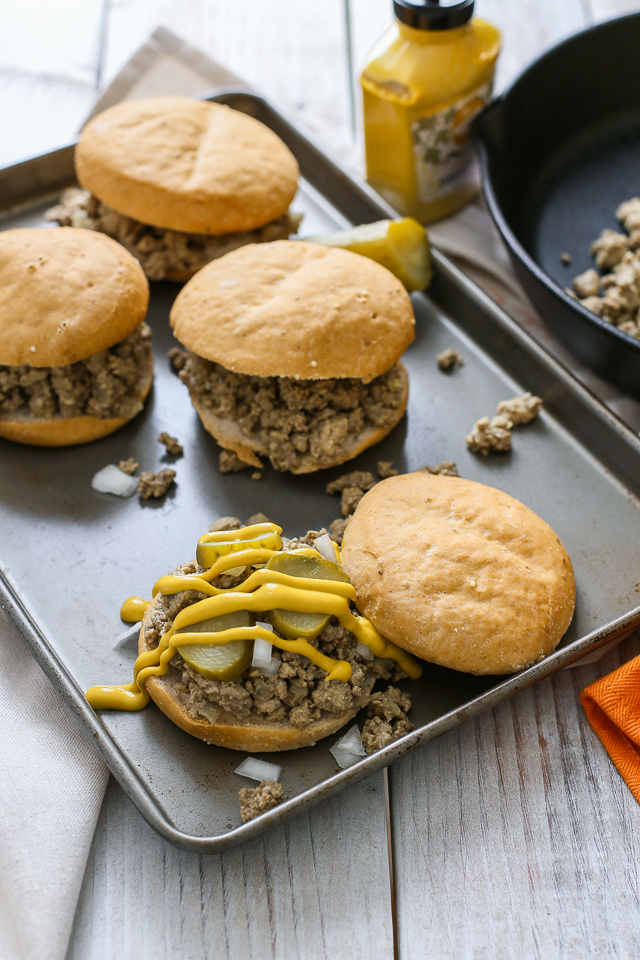 I have not eaten a traditional Maid-Rite sandwich in years.  Hello gluten.  But I was majorly craving them when I was a couple of months postpartum, so I made a healthier gluten-free version.  And guess what?  They tasted darn delicious even with all of my little swaps and healthy hacks.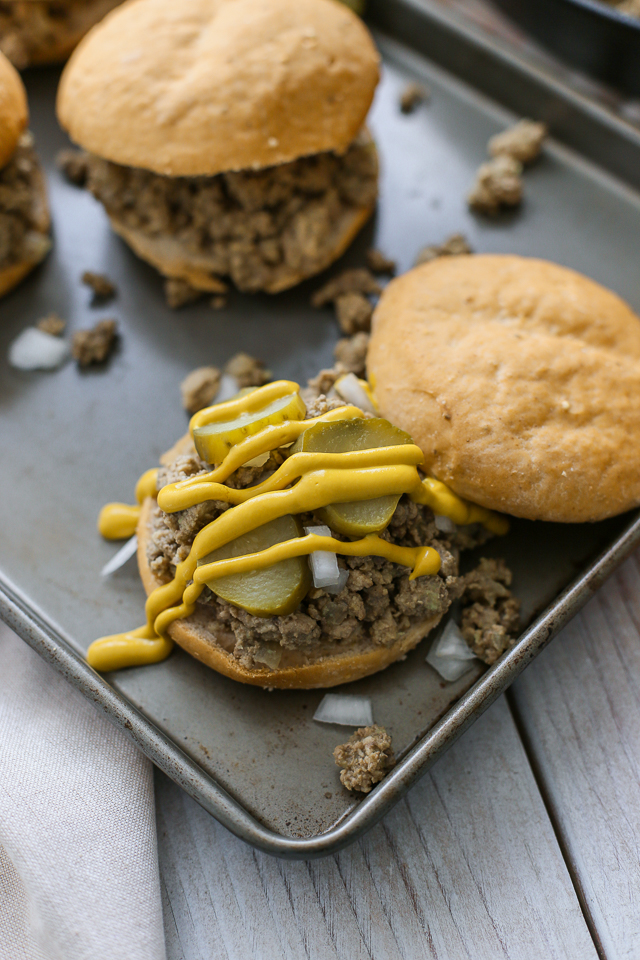 Instead of choosing all ground beef, I used a mixture of ground beef and ground turkey.  I used grass fed beef bone broth and swapped out the brown sugar for coconut sugar.  Most importantly, I was sure to choose a Worcestershire sauce that is certified gluten-free.  Worcestershire sauce can be a sneaky place for gluten to hide, so be sure to watch your labels if you are GF.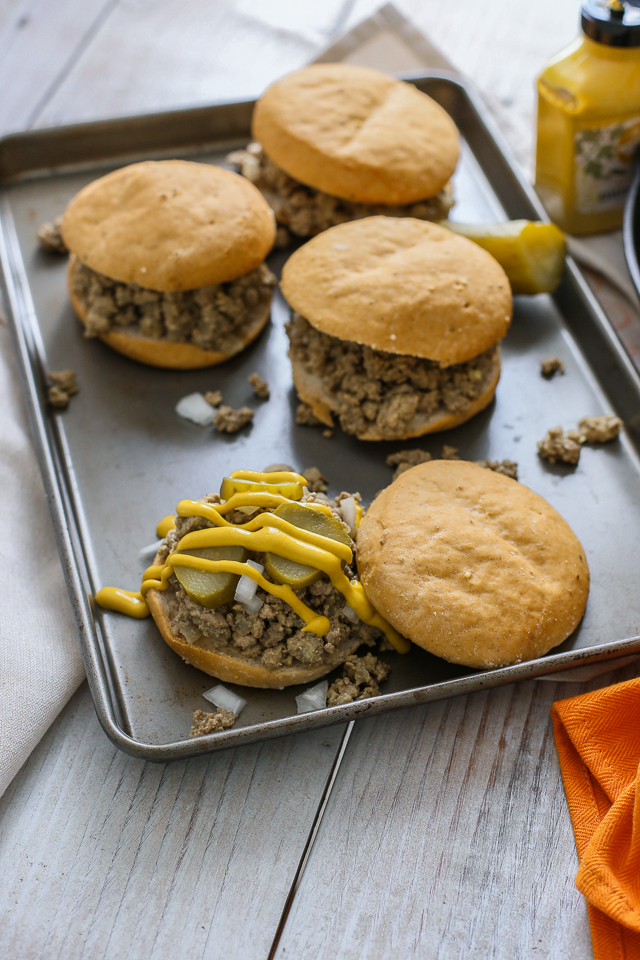 Oh, and don't forget the mustard and pickles.  Diced onions on top are totally my jam, too.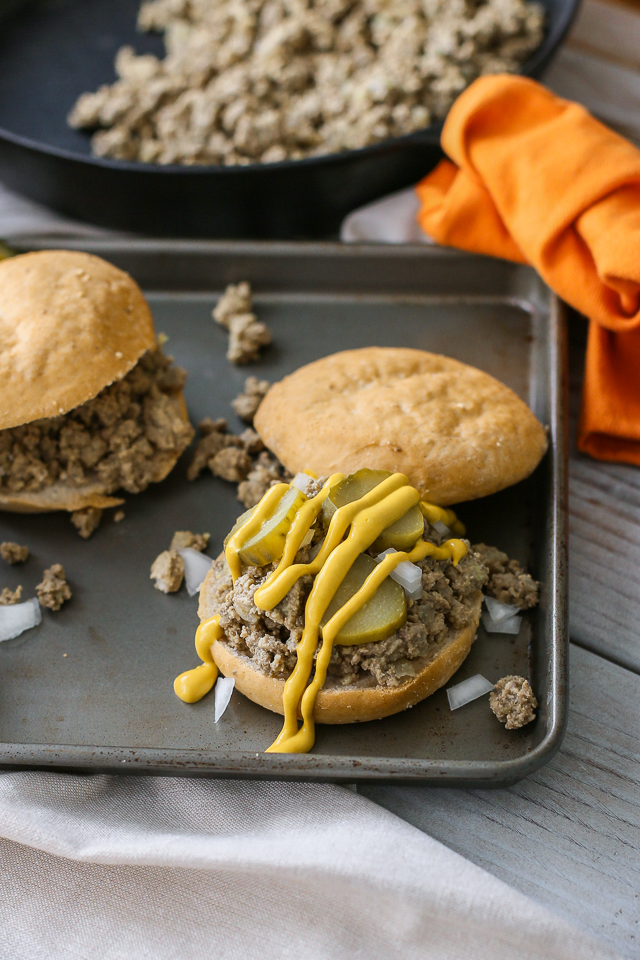 Healthier Gluten-Free Maid-Rite Sandwiches
Gluten-Free, Dairy-Free, Soy-Free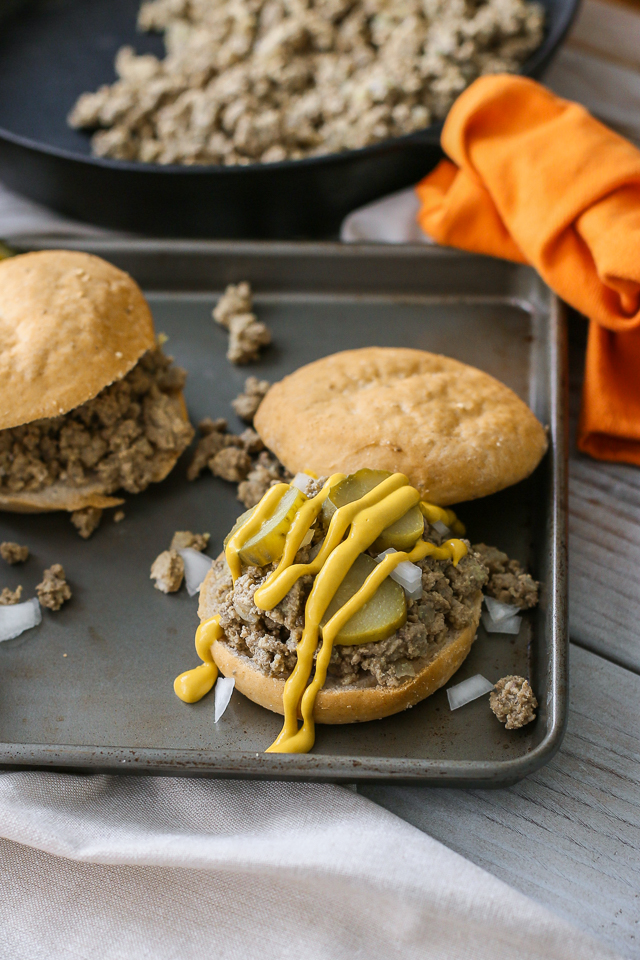 Ingredients
1 LB of organic, grass-fed ground beef
1 LB of organic, pasture-raised ground turkey
1 medium white onion, diced
2 cups of organic beef bone broth
1/4 cup of yellow mustard
1/4 cup of Worcestershire sauce*
2 TB of raw apple cider vinegar
2 tsp of coconut sugar
2 tsp of fine sea salt
2 tsp of ground black pepper
8 gluten-free buns
sliced pickles, yellow mustard, and diced onions for topping
Instructions
Brown ground beef, ground turkey, and onions in a large pan over medium heat.
Stir in beef broth, mustard, apple cider vinegar, Worcestershire sauce, coconut sugar, salt, and pepper. Raise the heat to medium-high and bring to a boil.
Lower the heat to medium-low and simmer for approximately 20 to 30 minutes.
Serve on buns and top with pickle slices, mustard, and onions.
Notes
*Be sure to check and ensure your Worcestershire sauce is gluten-free.
7.8.1.2
15
https://cleaneatingveggiegirl.com/2018/02/06/healthier-gluten-free-maid-rite-sandwiches/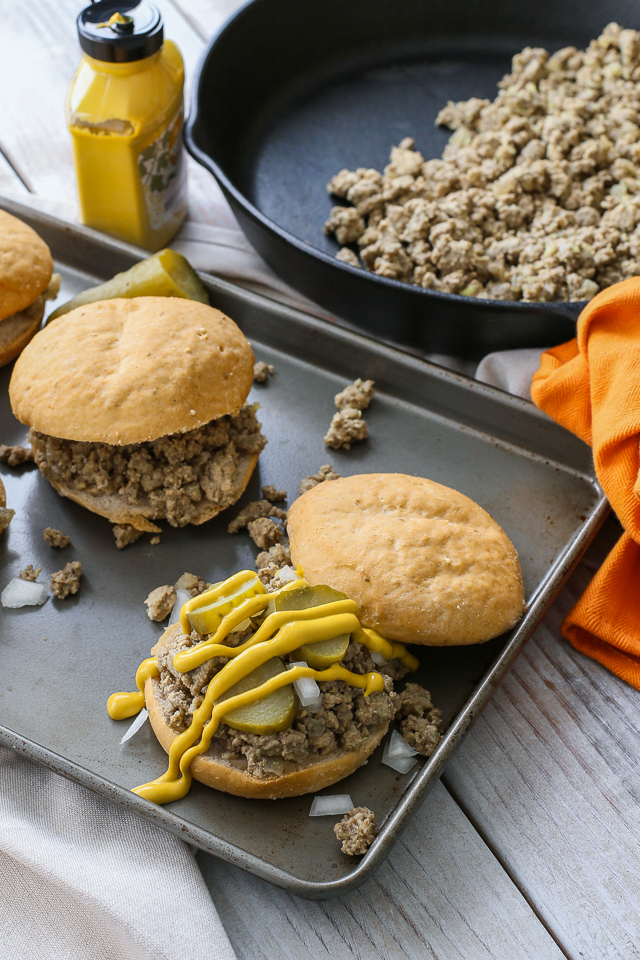 Healthier gluten-free Maid-Rite sandwiches for dinner! #glutenfree #dinner #sandwich #healthy
Click To Tweet