These weeks of pregnancy are just a flyin' by!  How in the world we are already to the end of the third trimester sure beats me.  But I'll take it!
My food aversions and cravings have changed quite a bit over the past 37ish weeks.  And as a result, my days of eats have been all over the place. But I like to call that listening to my body and honoring what it is asking for- which now largely equates to most veggies, melon, cookies, meat, french fries, nut butters, and cereal.  A little bit of all of the good stuff, both Paleo and not Paleo.  You can read more about my eating philosophy during pregnancy here.
This post is essentially going to be a hodgepodge of pictures I have collected on my iPhone over the past couple of weeks of my third trimester eats.  We are talking, breakfast, lunch, dinner, dessert, and everything in between!
Third Trimester Eats
Breakfasts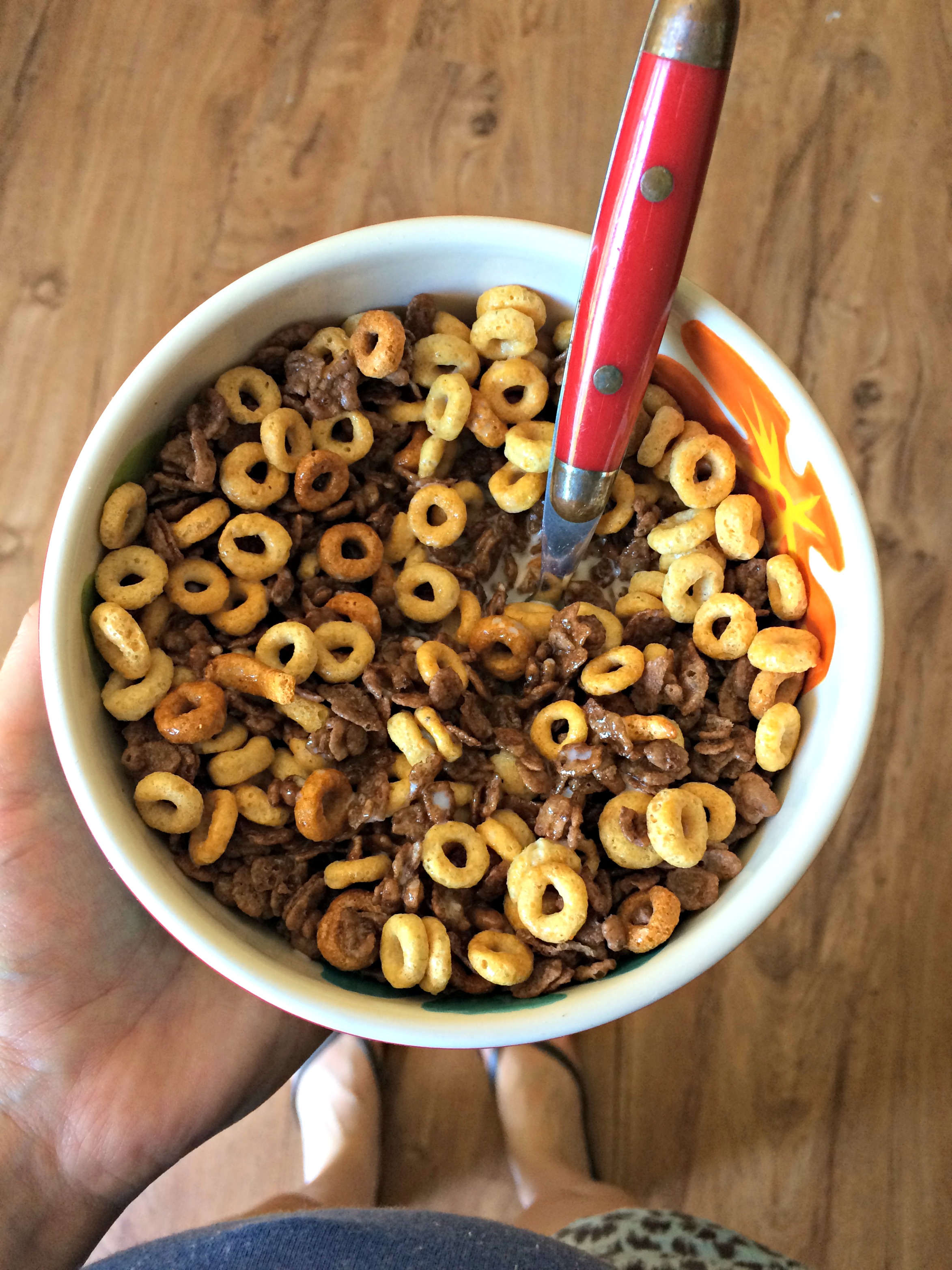 During my first trimester, one of the only foods I could stomach easily was cereal.  Well apparently those cravings are back this trimester because I have been loving on cereal for breakfast and as a snack.  In this bowl: chocolate crispy rice and Multigrain Cheerios with whole milk (another third trimester craving).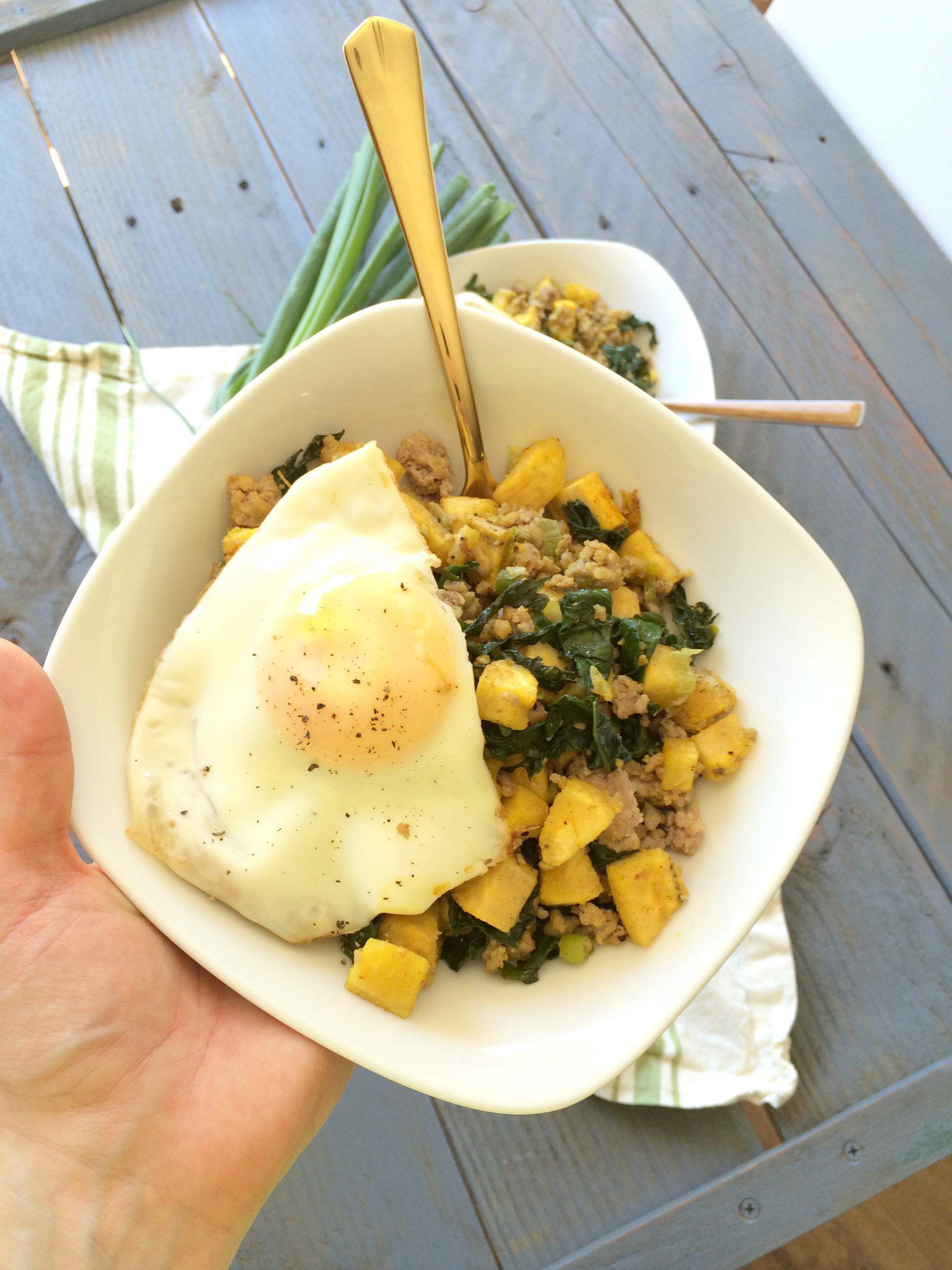 I have been loving hash dishes lately, especially with fried plantains in them!  This breakfast bowl version is coming your way soon.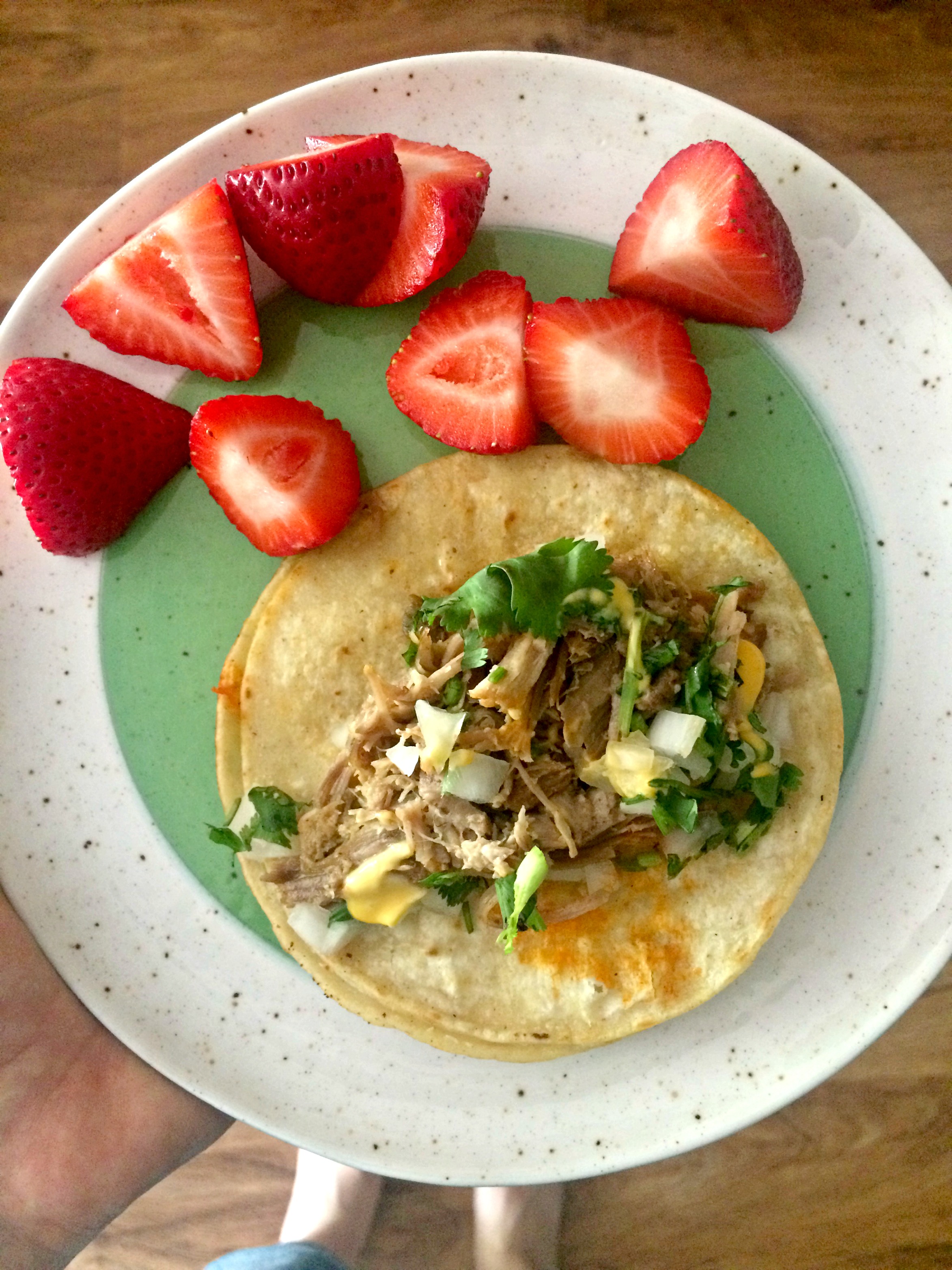 Jeremy and I got tacos this past weekend, and since I cannot eat as much as I am used to in one sitting, I had one leftover.  I ate it for breakfast the next day paired with some organic strawberries.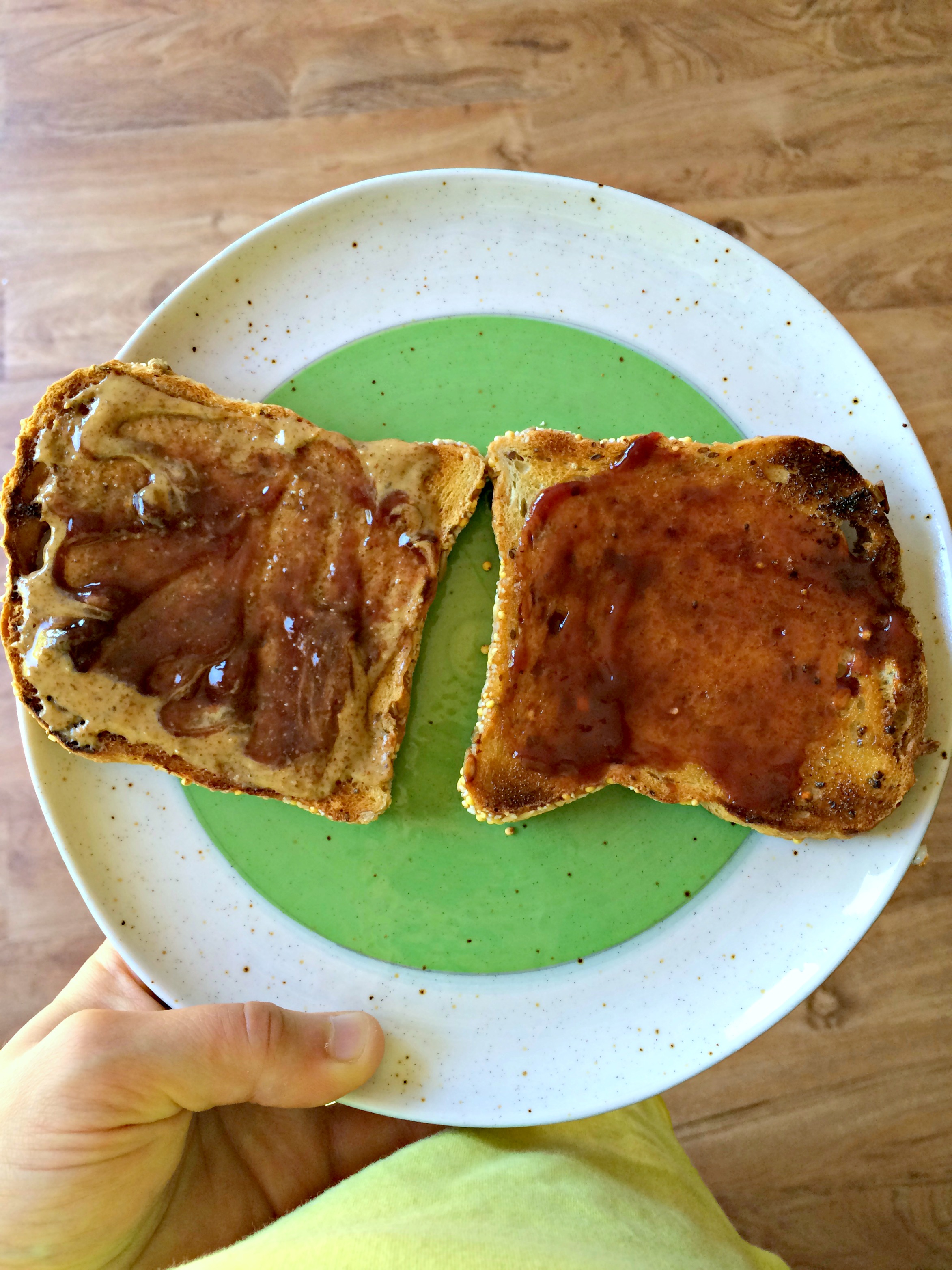 I found some gluten-free and vegan toast the other day at Natural Grocers, and I thought that sounded good.  On this day I topped one slice with almond butter and jelly and the other slice with ghee and jelly.
Lunches/Dinners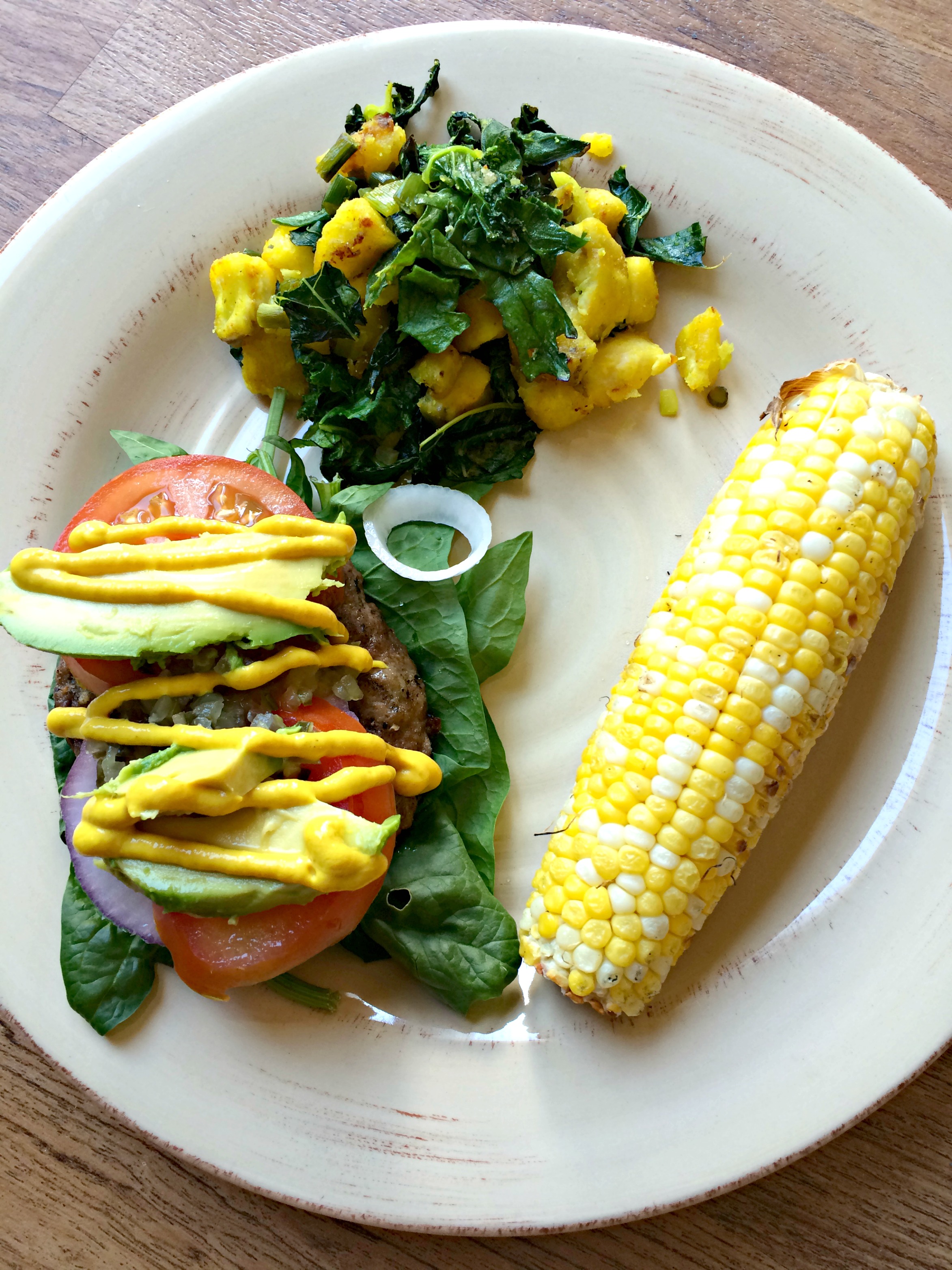 I'm pretty sure we have been using our grill at least half of the nights each week.  One of our easy favorites is grassfed beef burgers served over lettuce or spinach and topped with onions, tomatoes, avocado, relish, and mustard.  On the side we had grilled sweet corn and another plantain/kale hash that I love.  All of the greens came from our CSA haul, which has been so good for me since it is forcing me to get more creative with my veggie intake.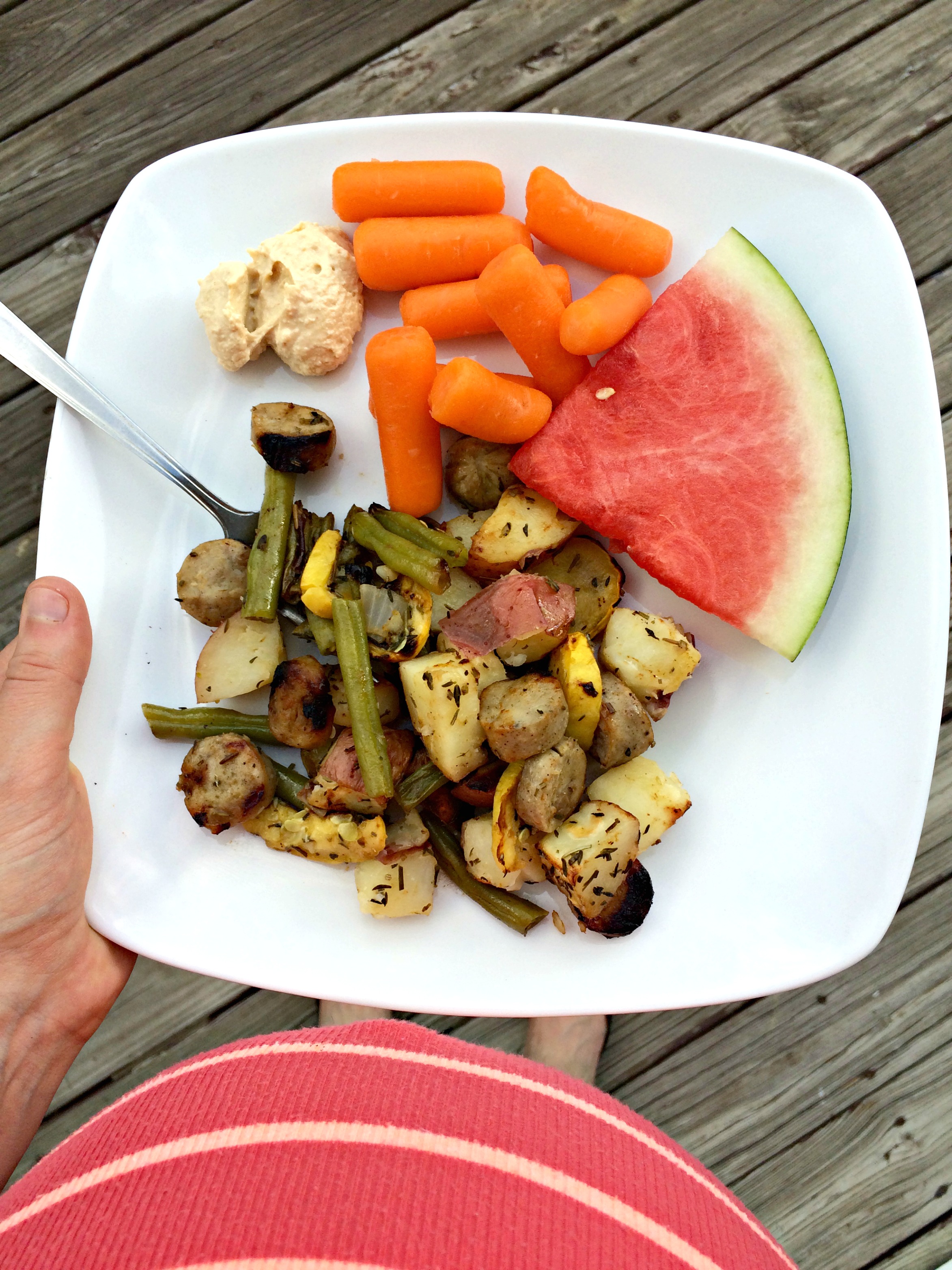 Another grilled dinner!  We made chicken sausage and veggie foil packets (hopefully I'll share the recipe here soon) and served them alongside carrots with hummus and sliced watermelon.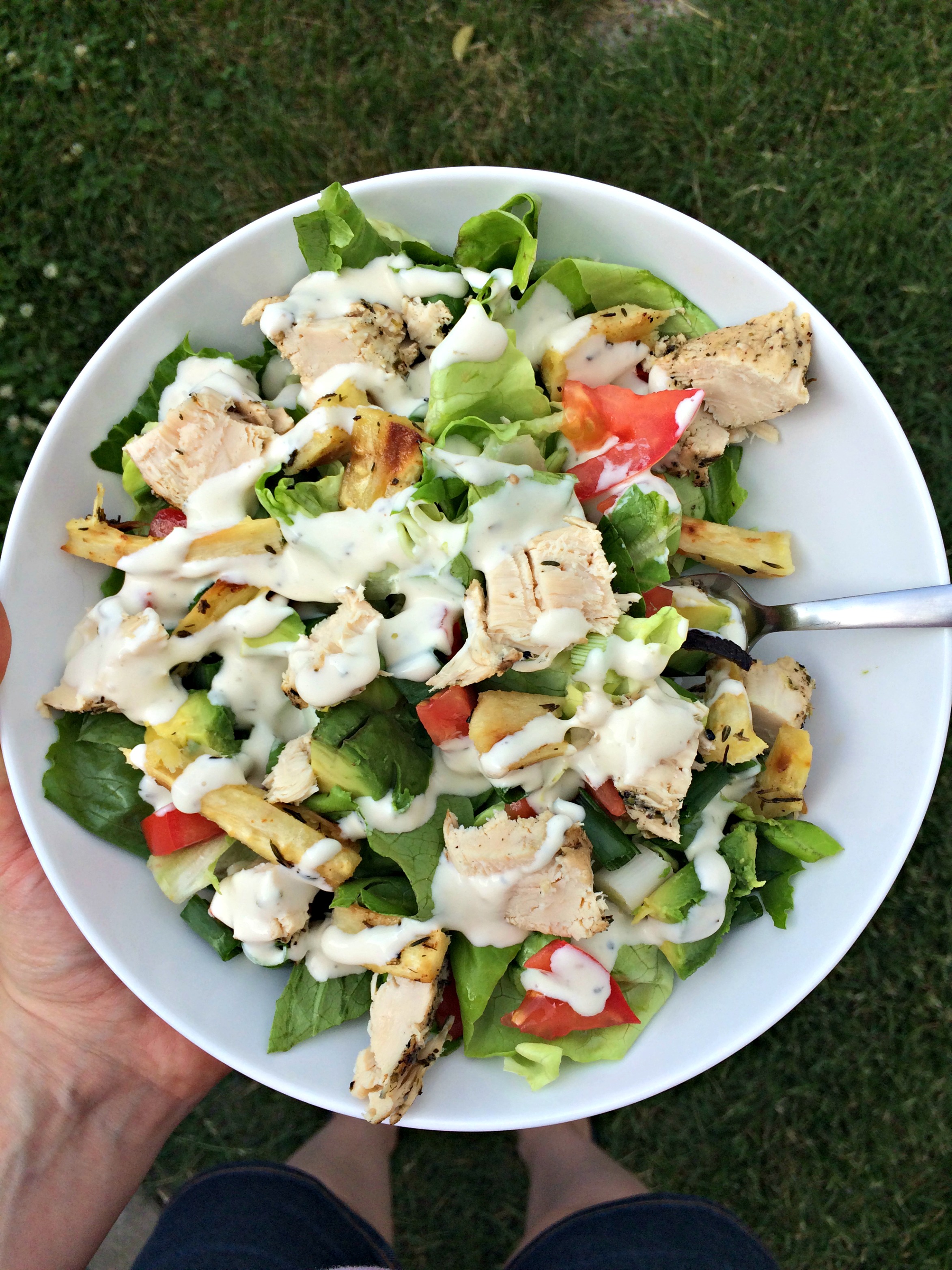 We ate through more of our CSA greens with big salads topped with apple cider vinegar chicken, tomatoes, roasted parsnips, green onions, avocado, and ranch dressing (because it is the only dressing that sounds good right now).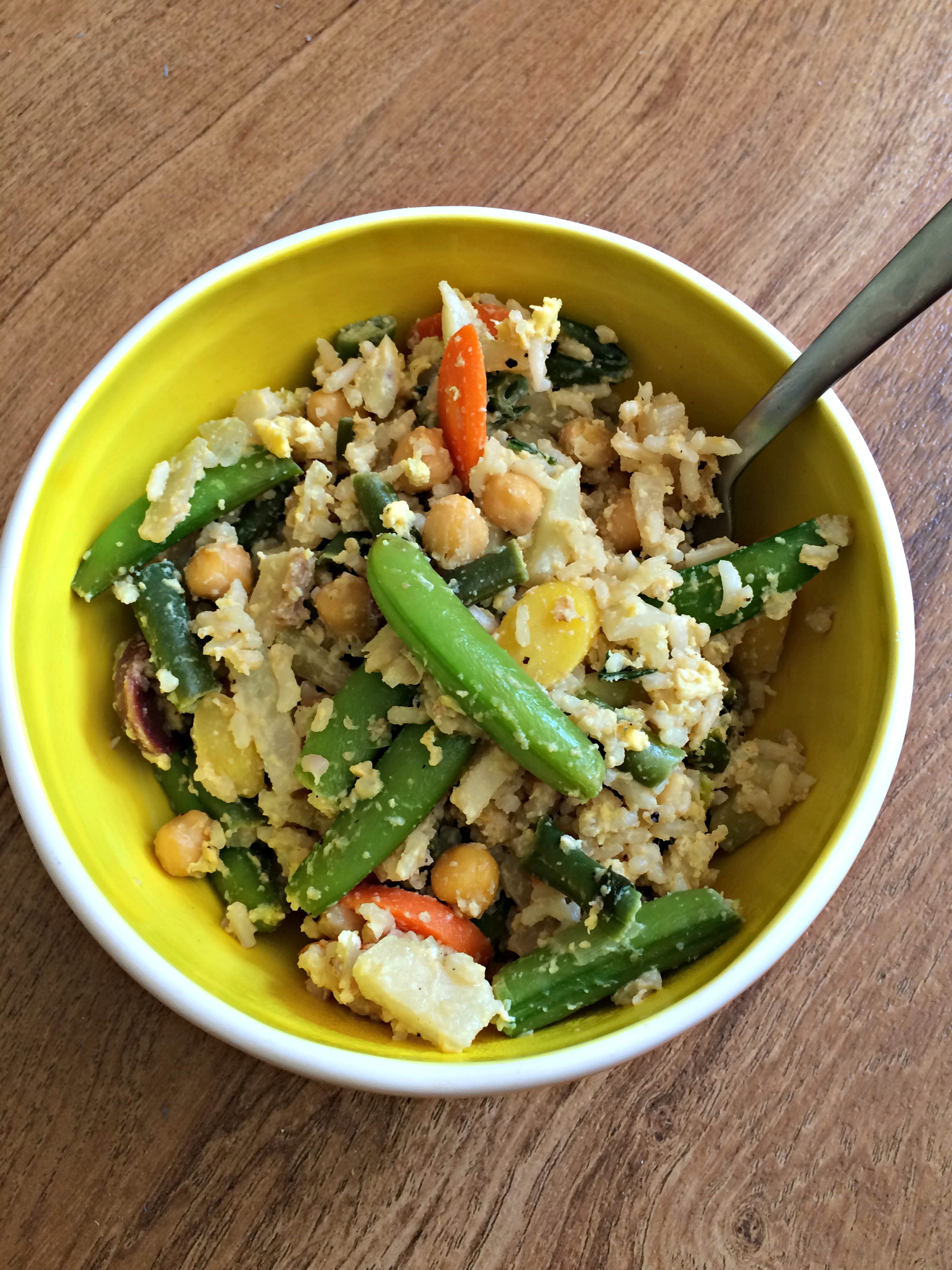 Here is another example of how our CSA veggies challenged me to get creative.  I made a stir-fry with tons of random veggies, including: kohlrabi, snap peas, green beans, carrots, and green onions + chickpeas + scrambled eggs + tons of seasonings.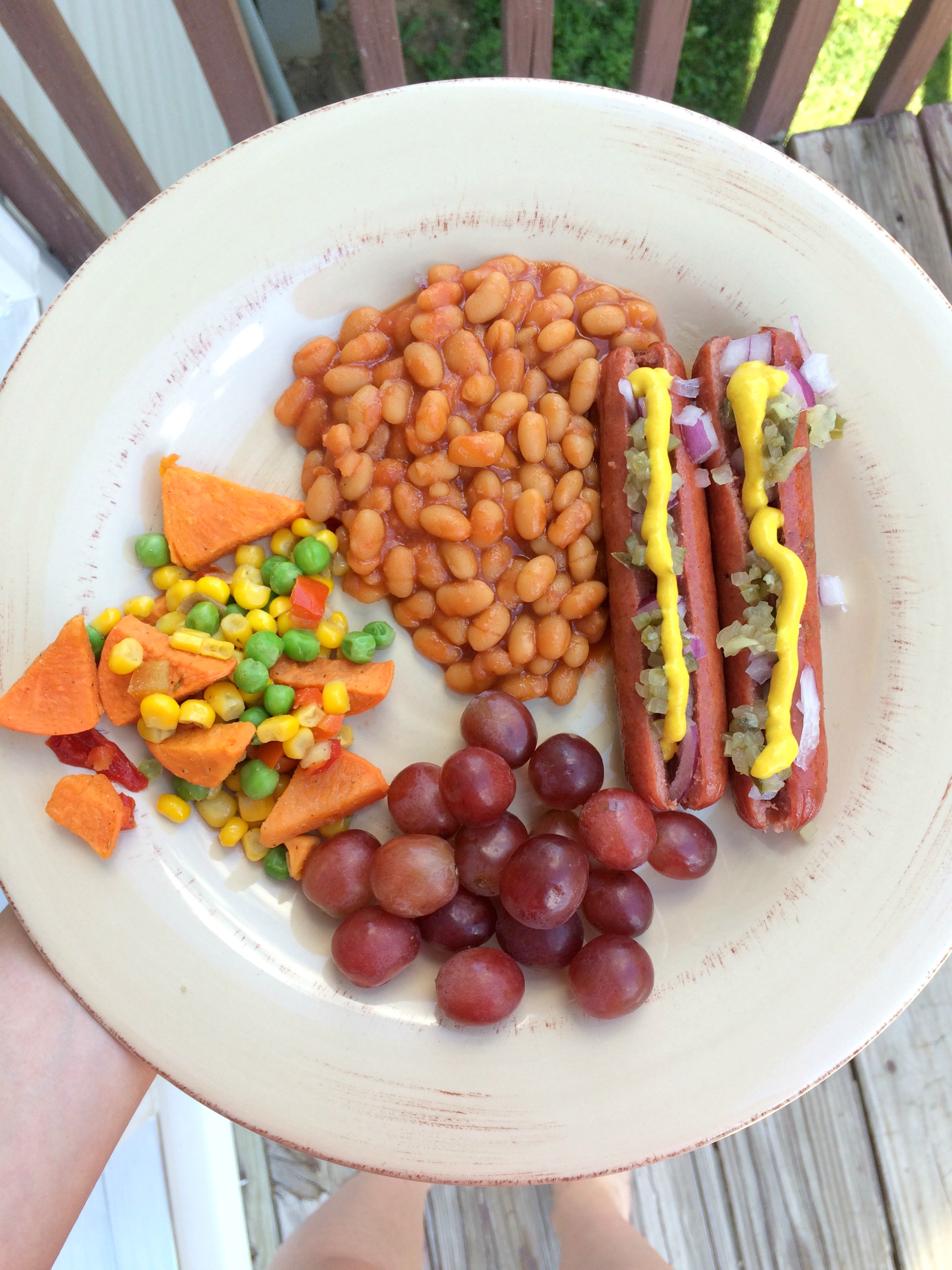 Nothing says Summer quite like hot dogs.  I stuffed my grassfed beef hot dogs with relish, onions, and mustard.  They were served alongside grapes, mixed veggies, and baked beans.  I was also lucky enough to have two meals worth of leftovers to enjoy.
Snacks/Desserts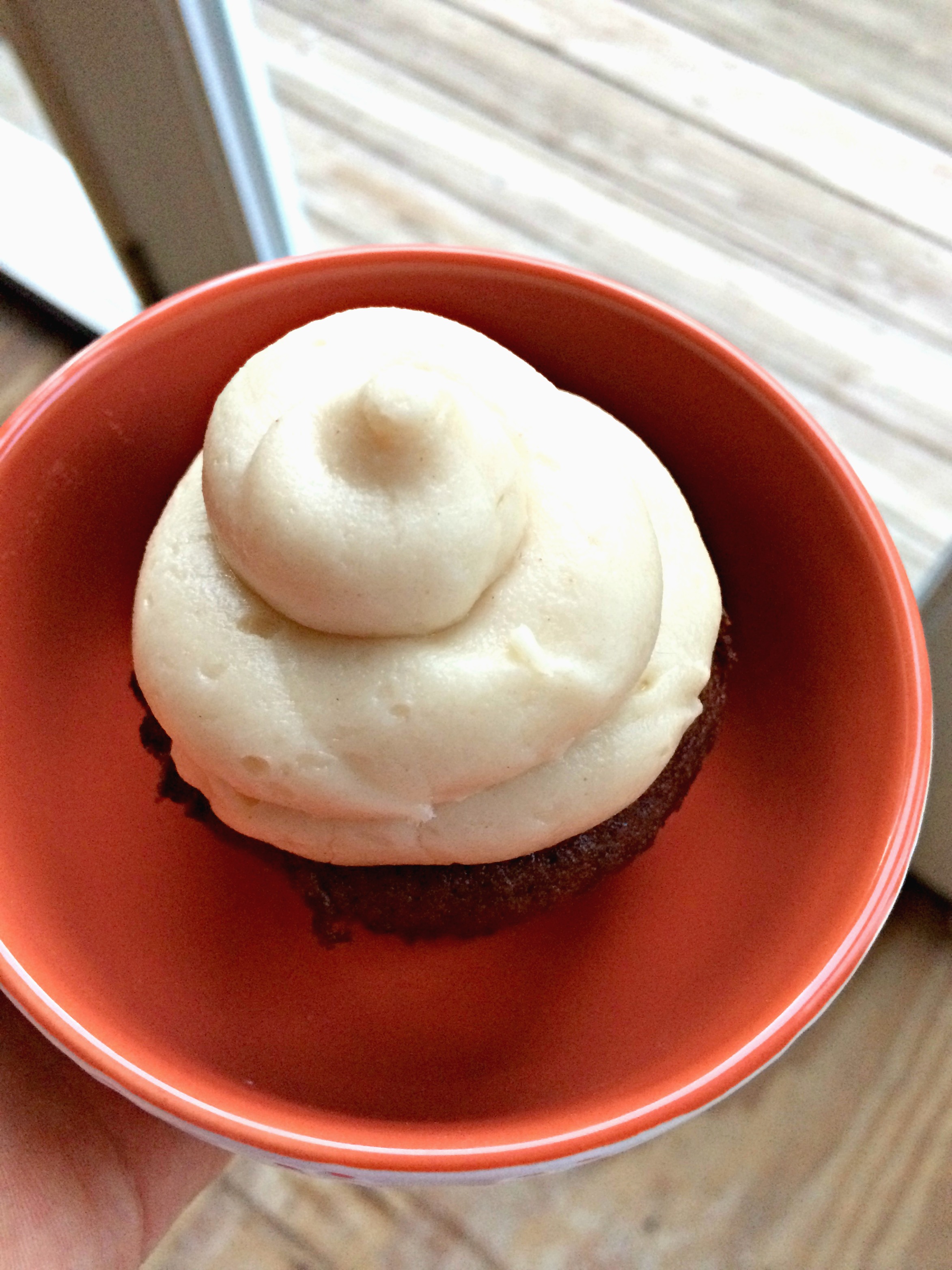 When you walk by a bakery with gluten-free cupcakes, you get one.  This chocolate cupcake with peanut butter frosting was amazing!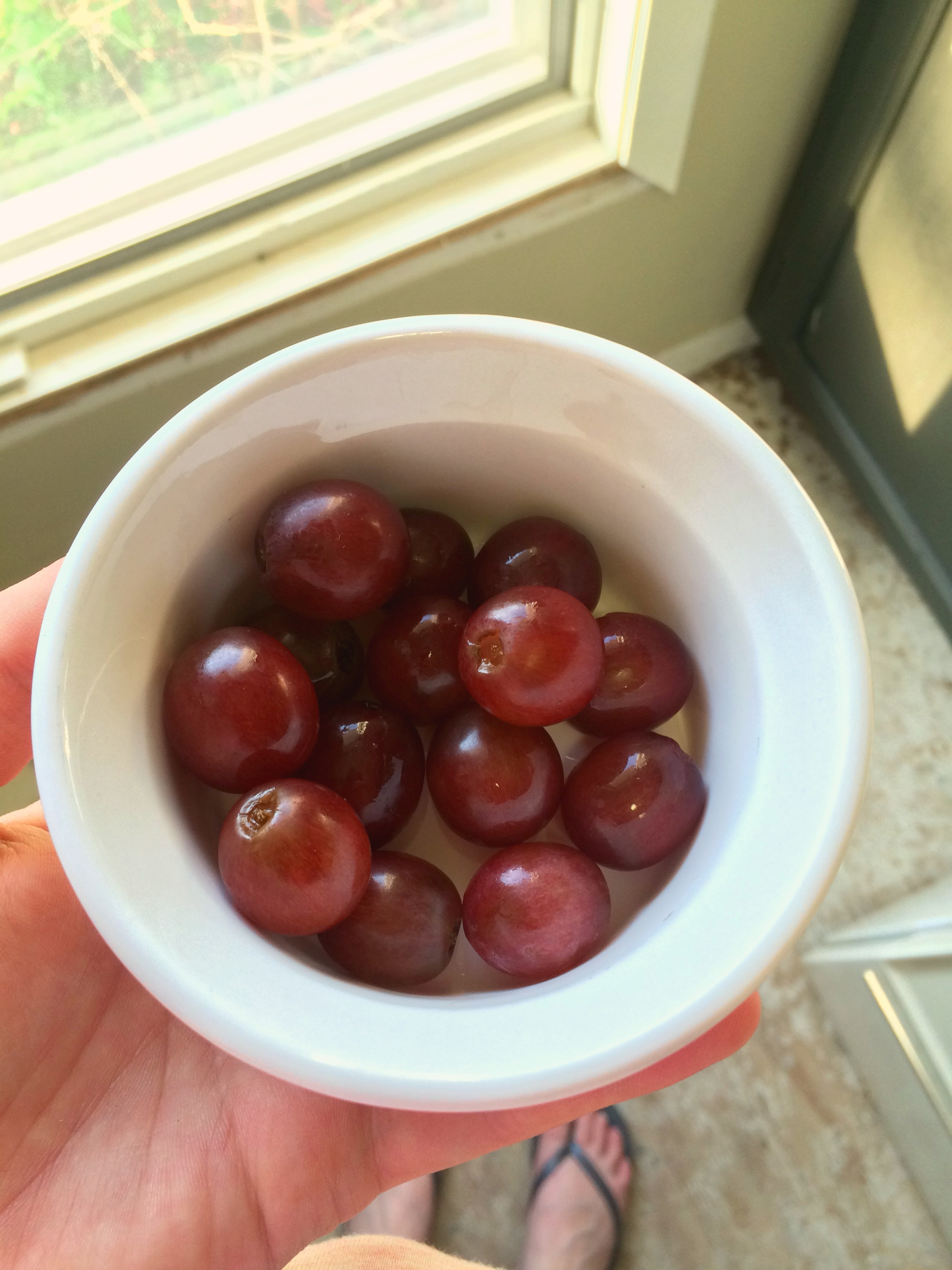 I have been loving on grapes lately.  P.S. Can you spot the horrendously annoying house projects we have been going through lately?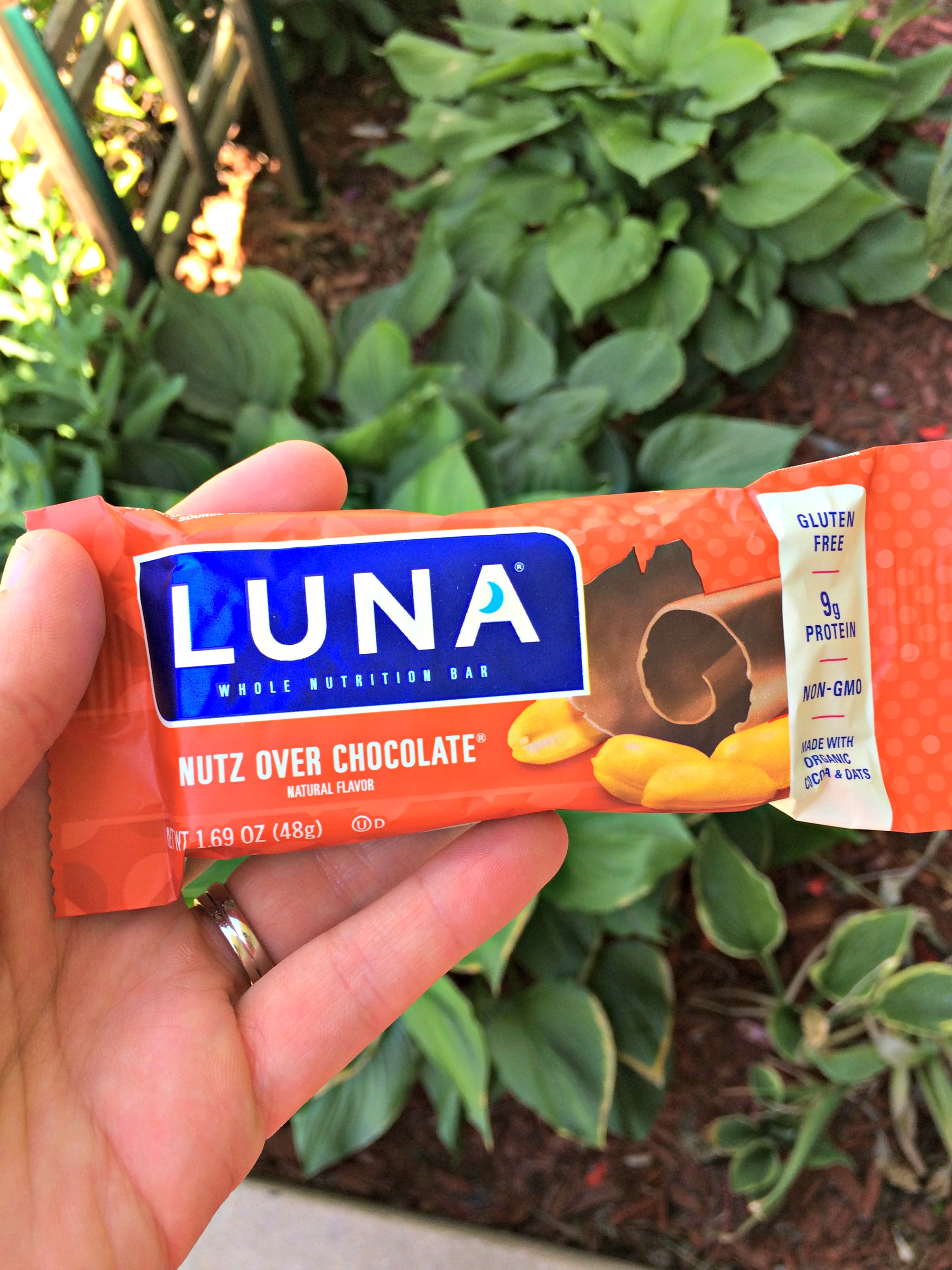 Bars of all kinds have been eaten a lot lately.  Mostly because they are delicious, but also because I've been lazy.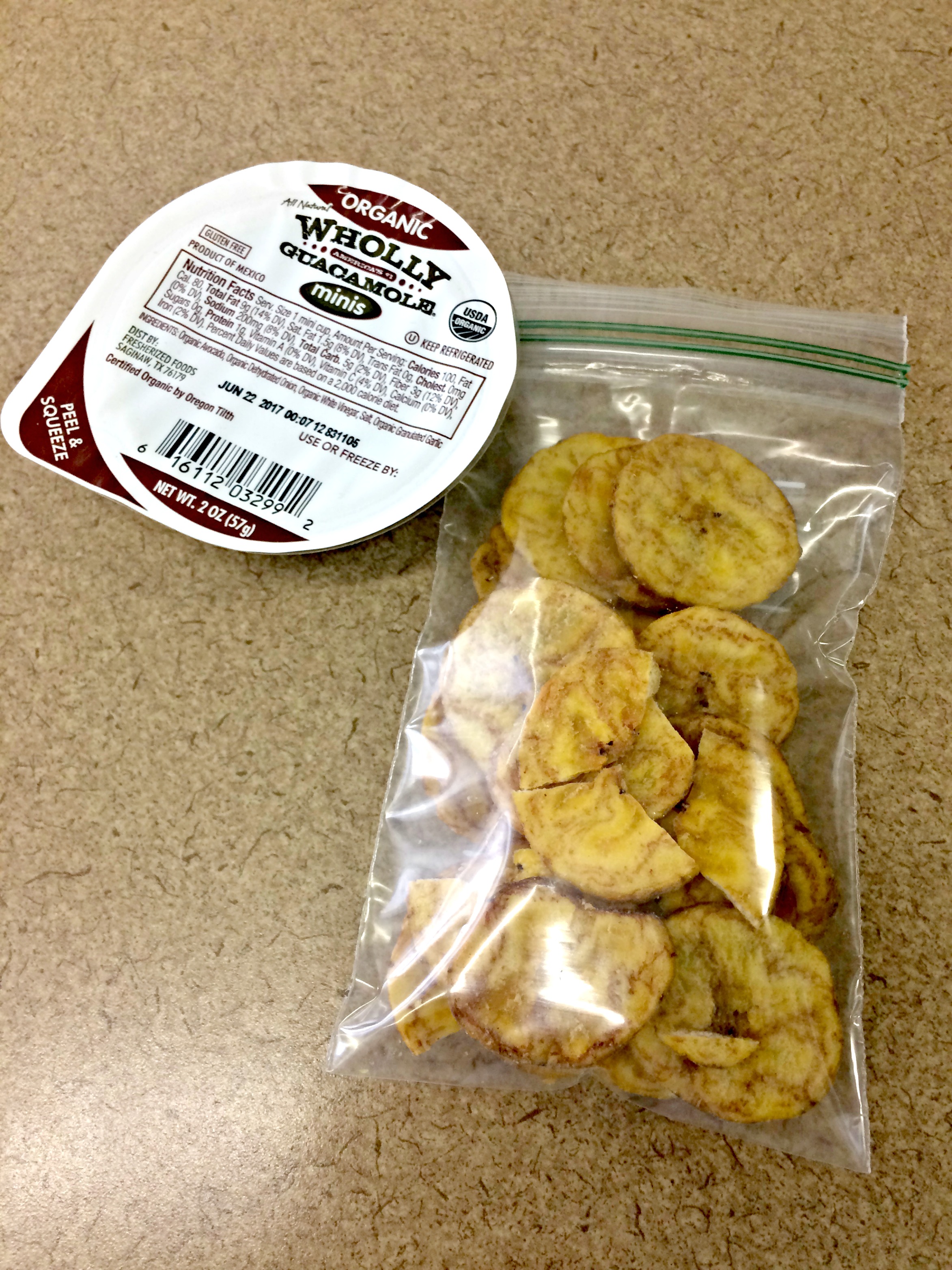 Plantain chips with guacamole will forever be one of my favorite snacks.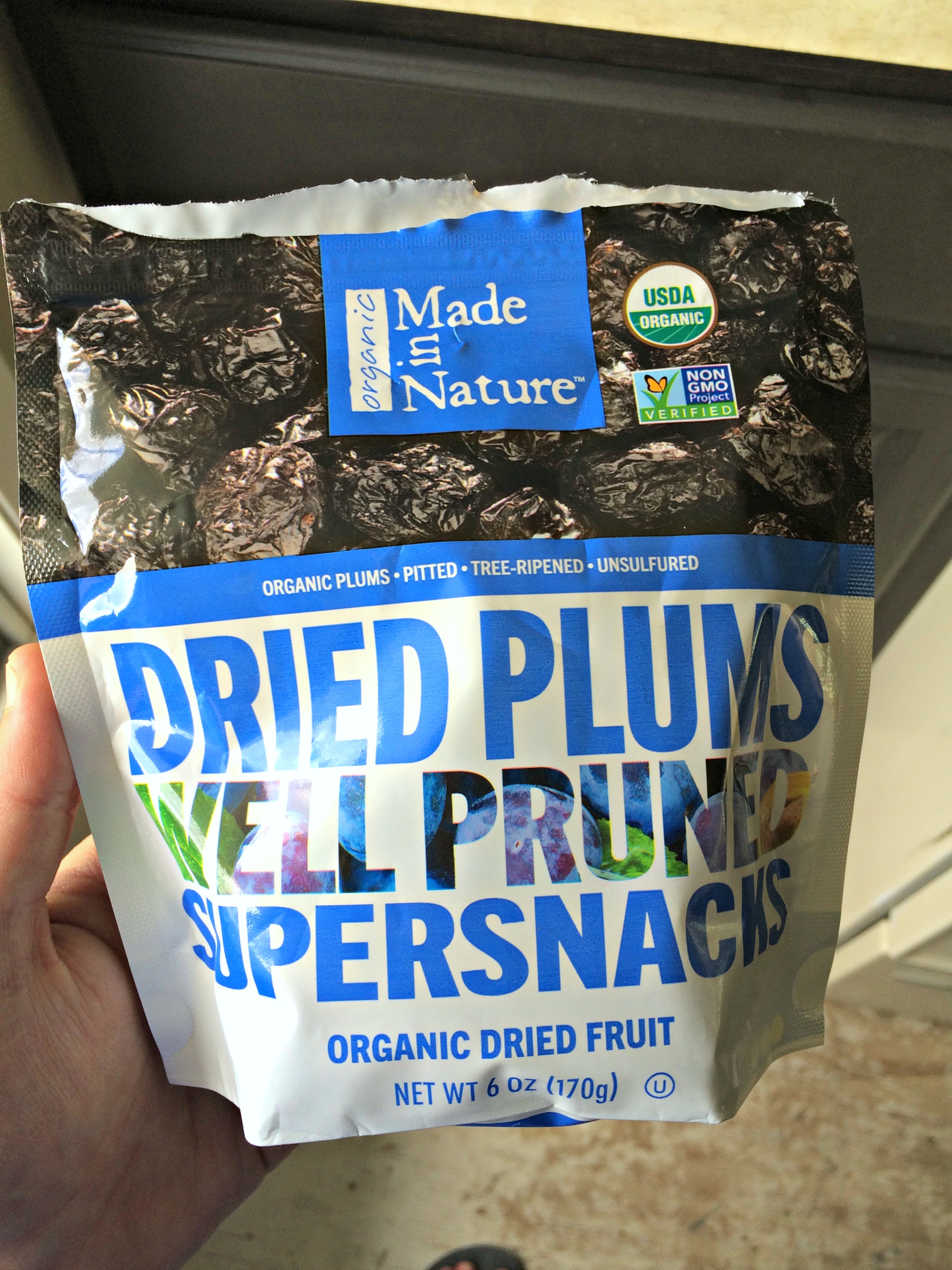 I've been incorporating at least one to two dried prunes into my days.  I am one of those weird people who finds that they taste like candy, but they also help keep things moving with the digestive system during the third tri, if you know what I mean!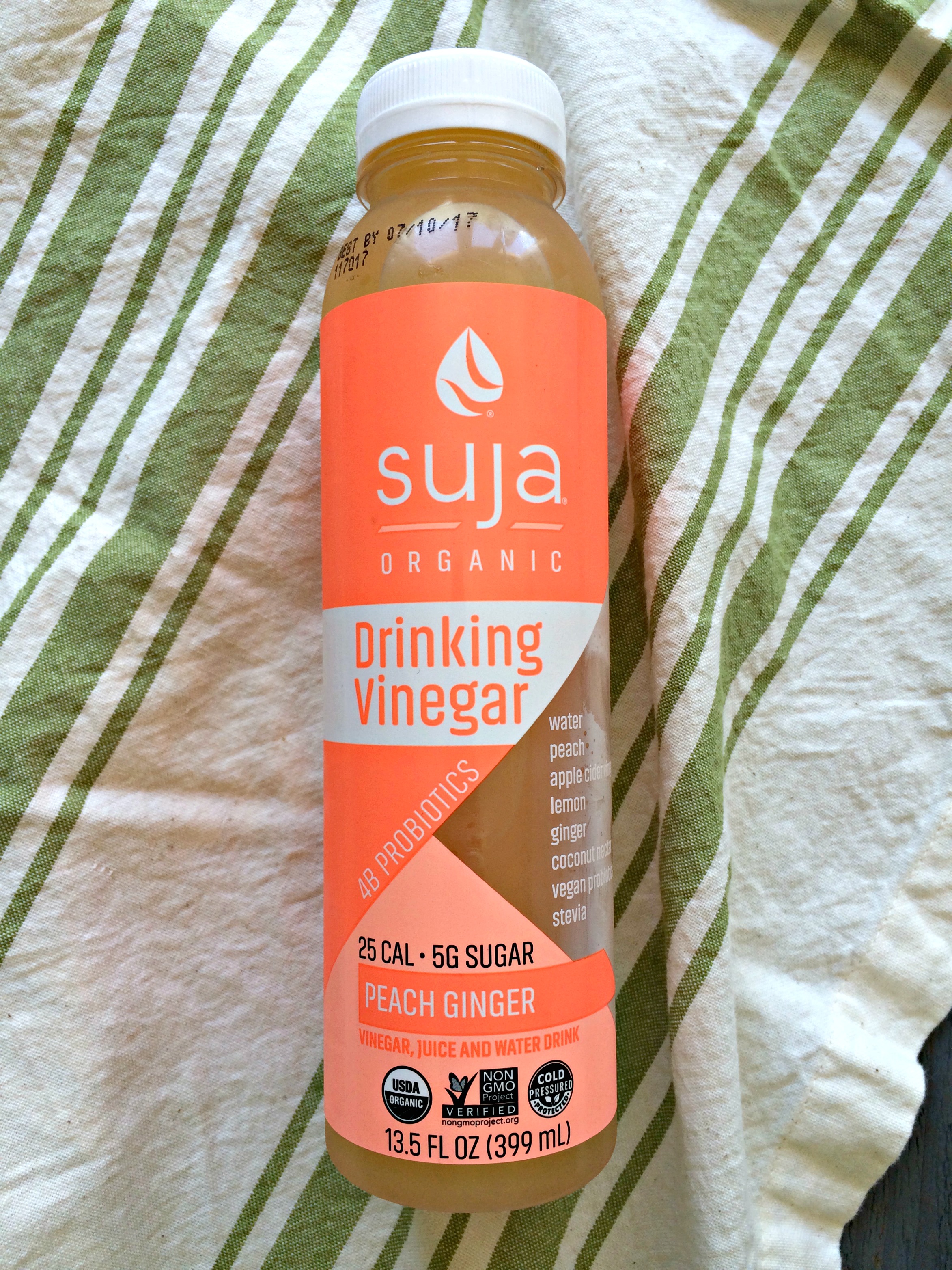 I have been absolutely loving these drinking vinegars from Suja.  I think this might be my favorite flavor!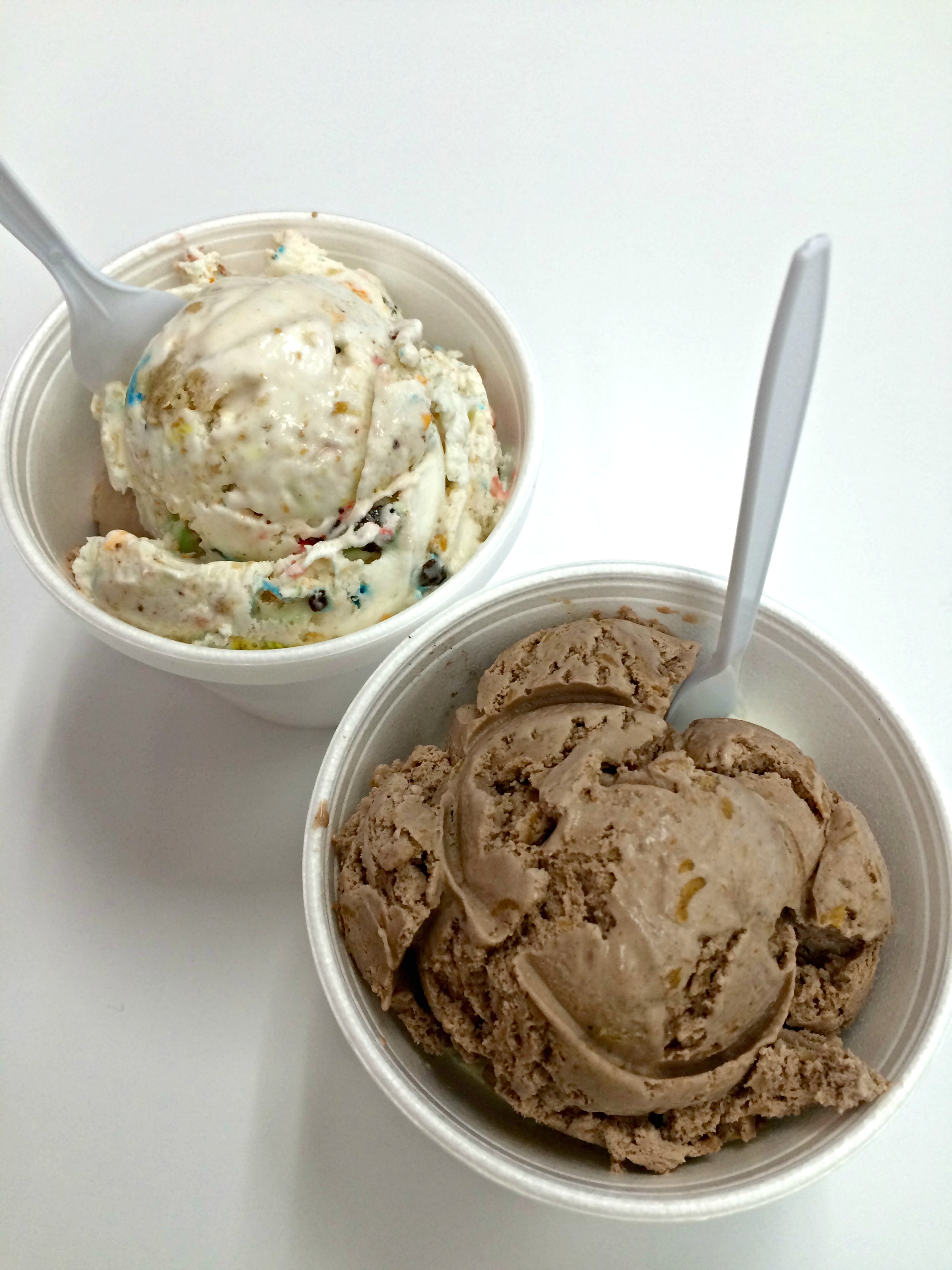 Ice cream from our favorite local shop has been a must.  I enjoyed the vanilla and chocolate peanut butter flavors.
Take a Peek at My Third Trimester Eats #pregnancy #thirdtrimester #glutenfree
Click To Tweet