This shop has been compensated by Collective Bias, Inc. and its advertiser. All opinions are mine alone. #PlantBasedGoodness #CollectiveBias
A Hidden Veggie Breakfast Smoothie that packs seven different fruits and vegetables into one gluten-free, vegan meal.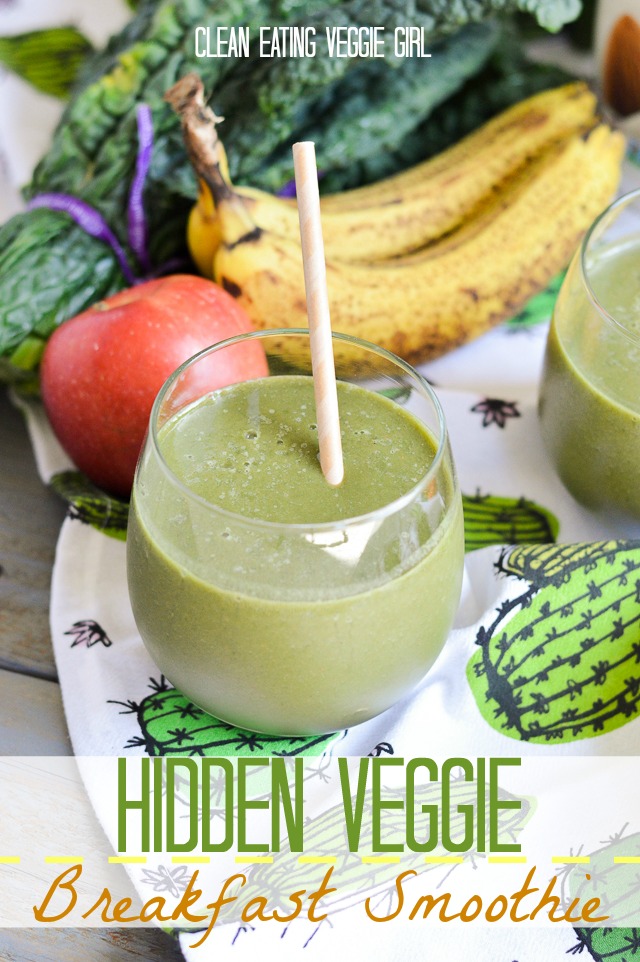 During the first 20 weeks or so of my pregnancy, vegetables and I were on a break.  I suspect they still liked me, but I wanted absolutely nothing to do with them.  Thank you morning sickness.
Luckily, sometime between the start of the second trimester and the beginning of the third, my veggie cravings returned.  It certainly was not an overnight change.  It took some coaxing and experimenting.  One of those big experiments was figuring out various ways to pack vegetables into my meals without noticing them.  And of course everyone knows that the absolute best way to do that is in a smoothie.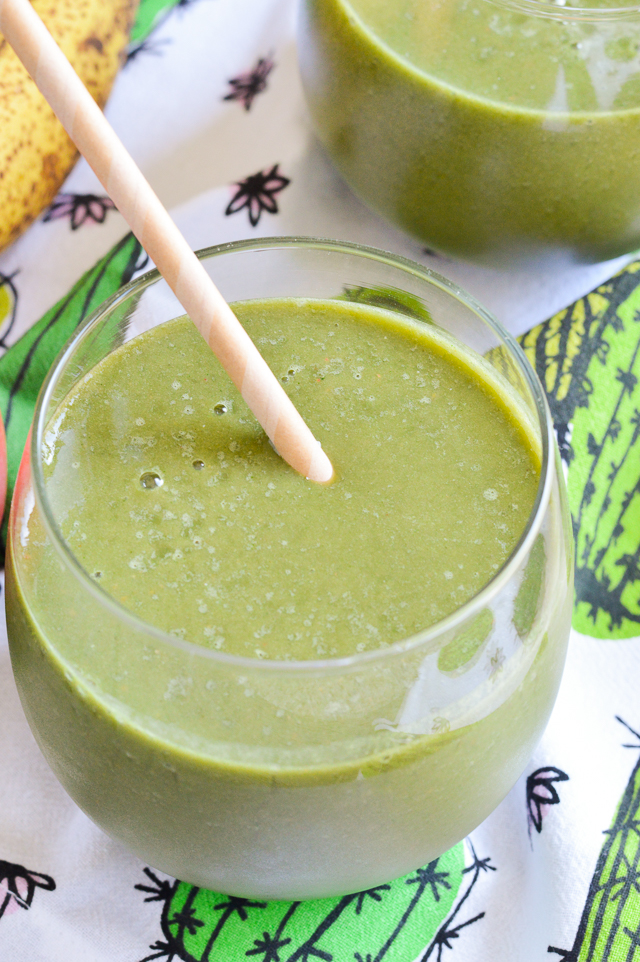 This Hidden Veggie Breakfast Smoothie tastes a lot like a chocolate or vanilla banana milkshake (depending on what type of protein powder you use).  So much so, in fact, that you would never guess it contains four different vegetables (I do suspect the green color might give away at least one of those veggies, but you would never pick out the others).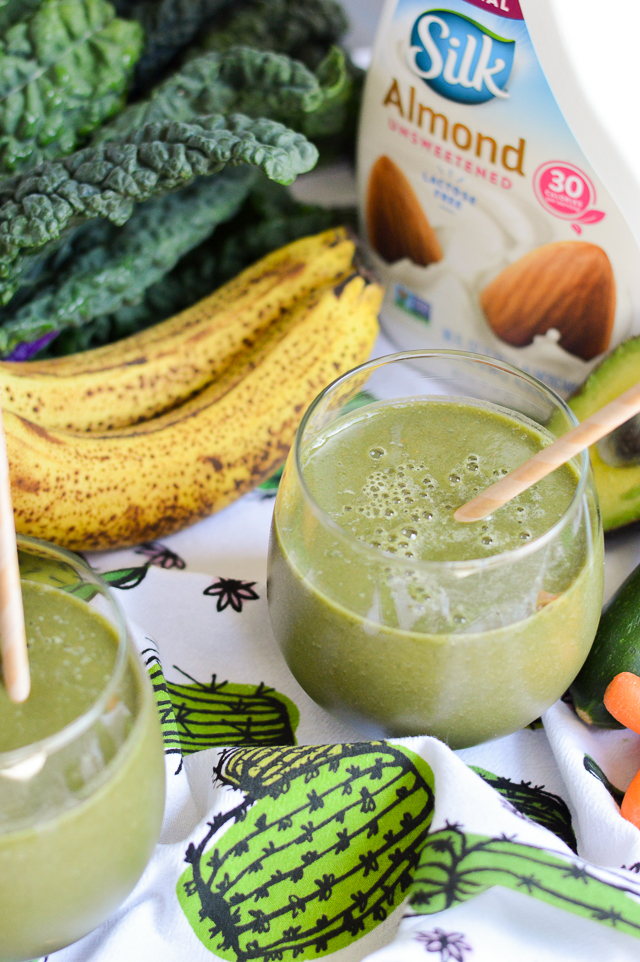 I tend to stick with almond or cashew milk when making my veggie-packed smoothies because 1) they add in some extra protein to help keep me full, 2) they are a great source of vitamin E, and 3) they are delicious!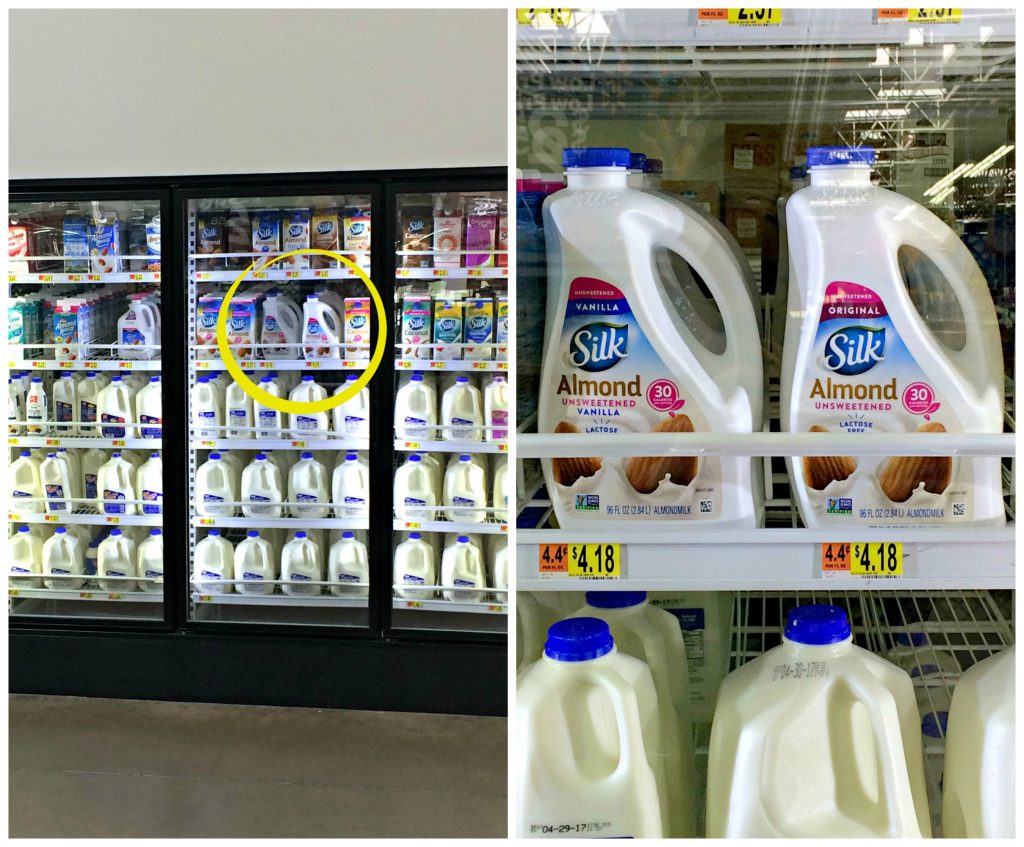 In partnership with this post, I recently shopped at Walmart to purchase the Silk Almondmilk 96 oz Unsweetened Vanilla and Unsweetened Original.  I personally love the larger size because in the past when I have purchased the half gallons, I would always run out by the end of the week.  With smoothie making and my husband's obsession with nut milk, the half-gallon size just doesn't cut it for us- even as a family of two (or technically, three).  The 96 ounce container, on the other hand, is perfect for getting us all through the week.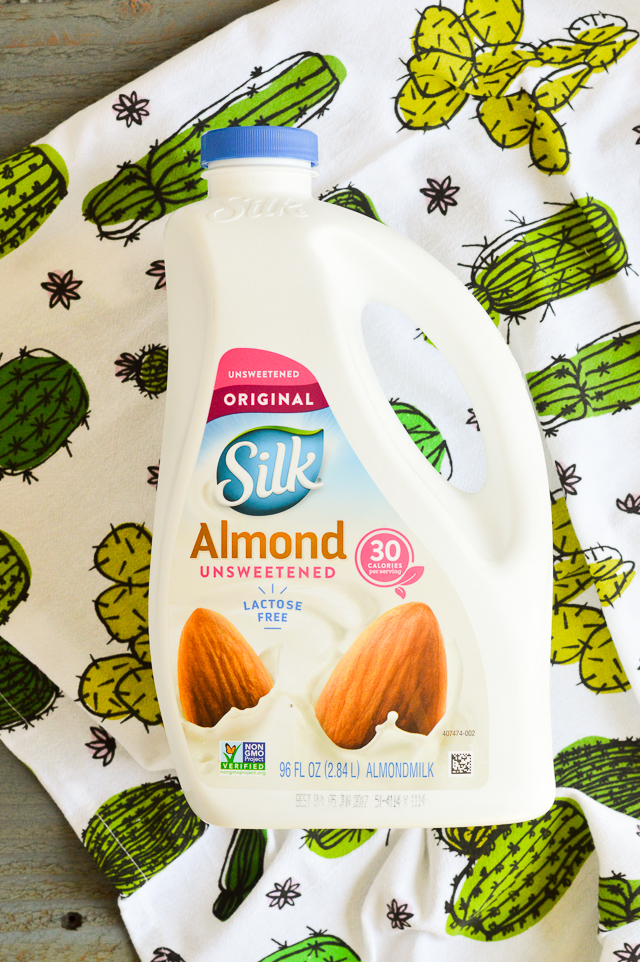 And I'm not going to lie.  I kind of love that my husband loves Silk Almondmilk just as much as I do.  I always feel better knowing he is choosing a beverage that isn't loaded with sugar, artificial colors, or flavors, and that is free of dairy, soy, lactose, gluten, casein, egg, and MSG.  And quite possibly my most favorite part is that their products are verified by the Non-GMO Project's verification program.  Now if only I could get him on board with drinking his veggies.  Though maybe with this recipe, I can!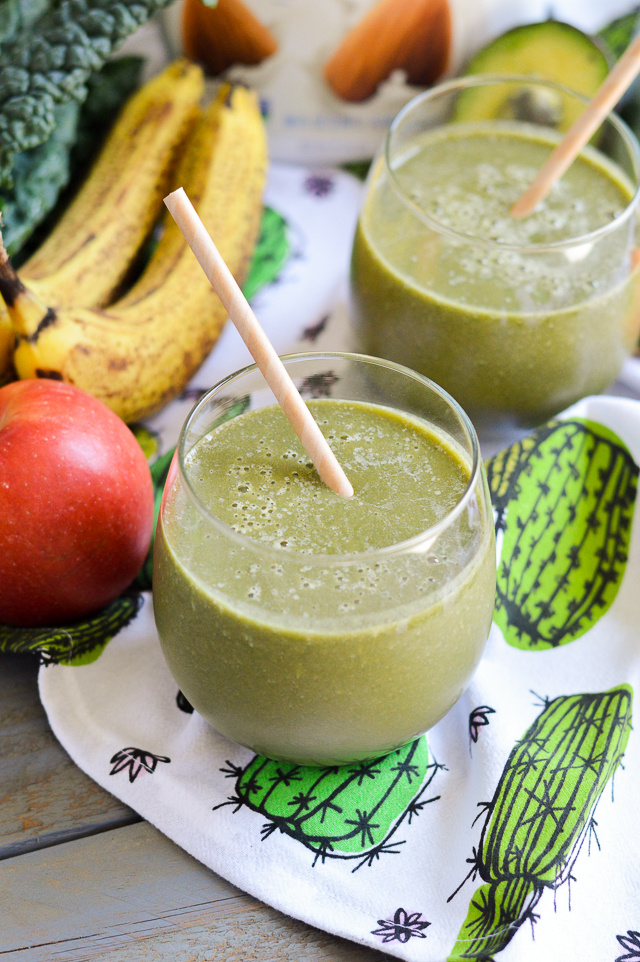 Hidden Veggie Breakfast Smoothie
Paleo, Vegan, Vegetarian, Dairy-Free, Gluten-Free, Grain-Free, Nightshade-Free, Soy-Free
Serves 1 for a meal or 2 for a snack
Ingredients
1 1/2 cups of Silk Almondmilk 96 oz Unsweetened Vanilla
1/4 cup of your favorite chocolate or vanilla protein powder
1 TB of MCT oil
1 TB of your favorite nut or seed butter
1/4 of a ripe avocado
5 organic baby carrots
1/4 of a medium organic zucchini, sliced and frozen
1/2 cup of frozen cauliflower florets
1/2 of a frozen banana
1/2 of a sweet red organic apple or 1/4 cup of frozen organic berries
2 handfuls of organic greens (spinach and kale work best)
Directions
1. Add almondmilk, protein powder, MCT oil, and nut/seed butter to a high-speed blender.  Blend for approximately 20 seconds, or until smooth.
2. Shut off blender, remove lid, and add remaining ingredients in the order listed.  Blend on high for approximately 60 seconds, or until smooth and creamy.
Buy @LoveMySilk at @Walmart and make this Hidden Veggie Breakfast Smoothie! #PlantBasedGoodness #ad Click To Tweet