You know those days when your heart is just so stinkin' full and you feel like your happiness cup is overflowing?  Those days when you feel like you could not be more content?  Yeah, this past weekend I was blessed beyond belief with those very feelings.
I spent Saturday surrounded by so many of my favorite girlfriends celebrating my upcoming wedding (we are less than seven weeks away!).  My Matron of Honor, Stacy, threw me a combined bridal shower and bachelorette party, and they were everything I could have hoped for and more.  I am recapping my special day today with a few of my favorite photos via my iPhone and fancy schmancy camera.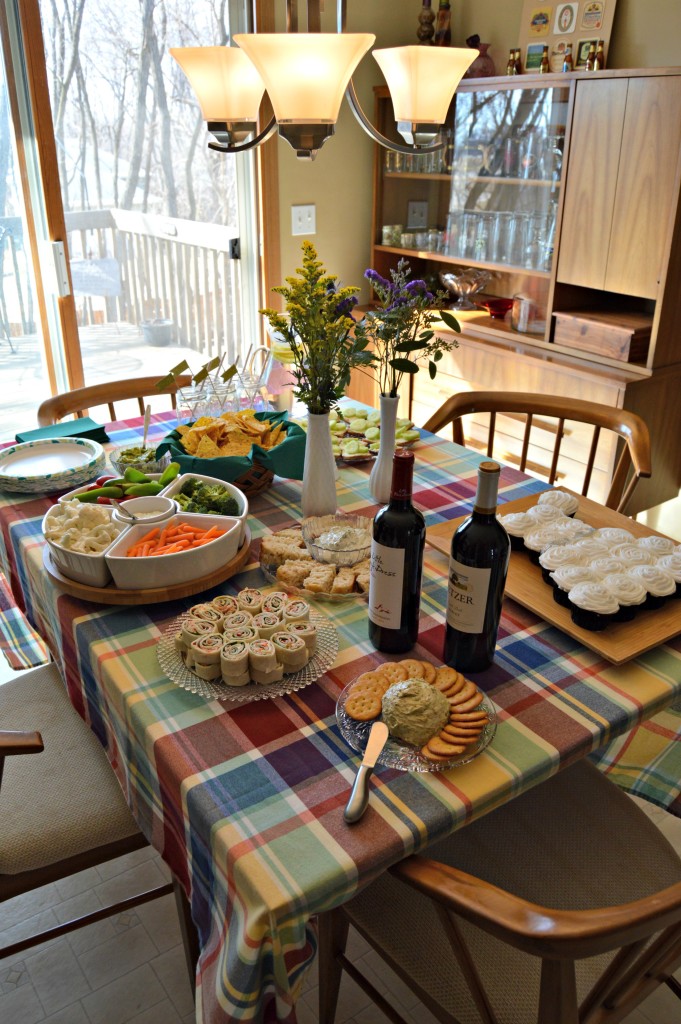 I arrived to Stacy's house around 2:00 in the afternoon and found this beautiful spread of snacks, desserts, drinks, and fresh flowers.  What more could I ask for?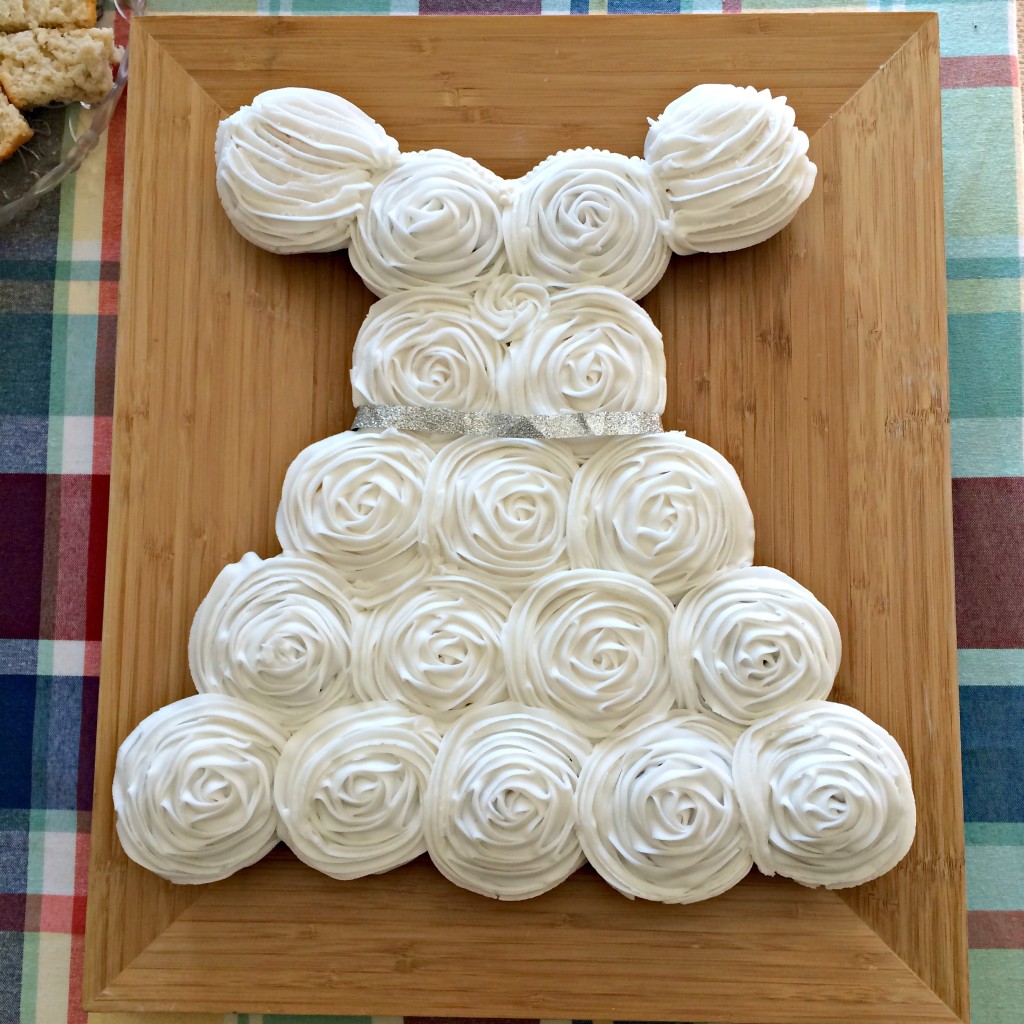 One of my friend's sisters made this gorgeous cupcake wedding dress.  Just looking at it made me wish I was even half that crafty and talented when it comes to baking.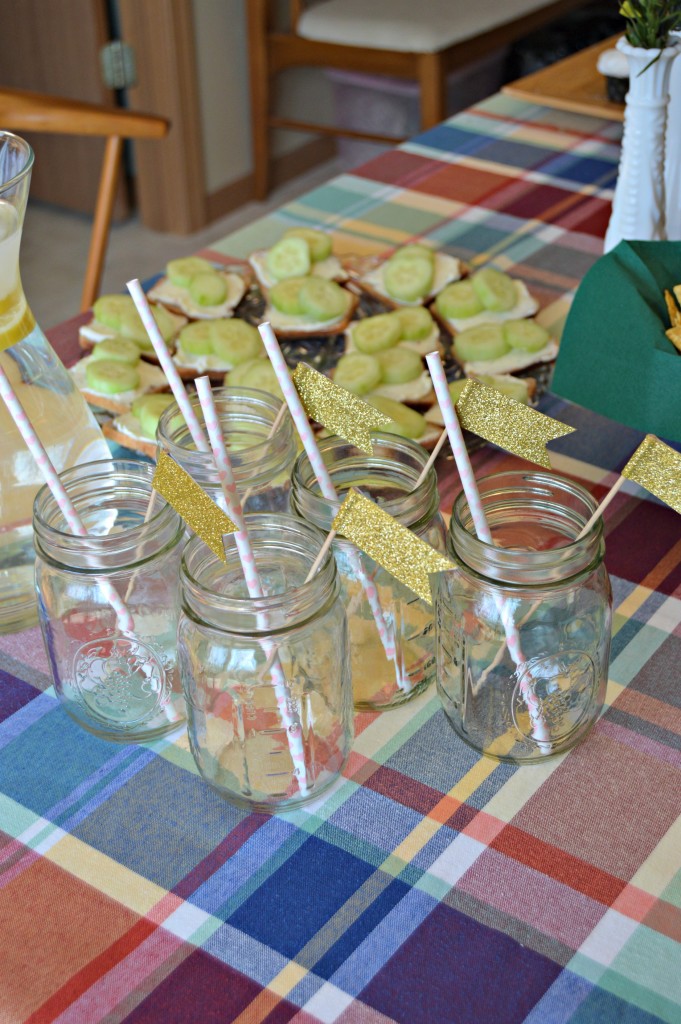 And since we all love mason jars, Jordan put her cute and crafty touch on the glasses.  I stuck with water at this point since I have been trying to minimize the amount of alcohol I drink (it makes my acid reflux much worse), but I heard that the punch Stacy made was really delicious.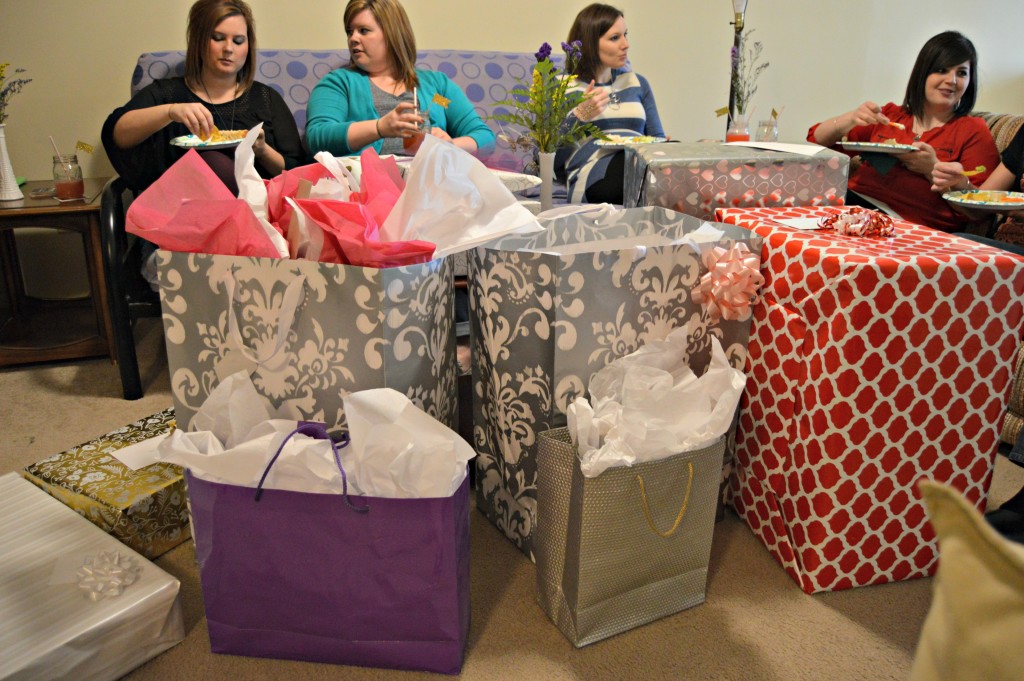 After we all grabbed some snacks and drinks, it was time to play games and unwrap the gifts.  Talk about having generous people in my life.  I was floored by their kindness.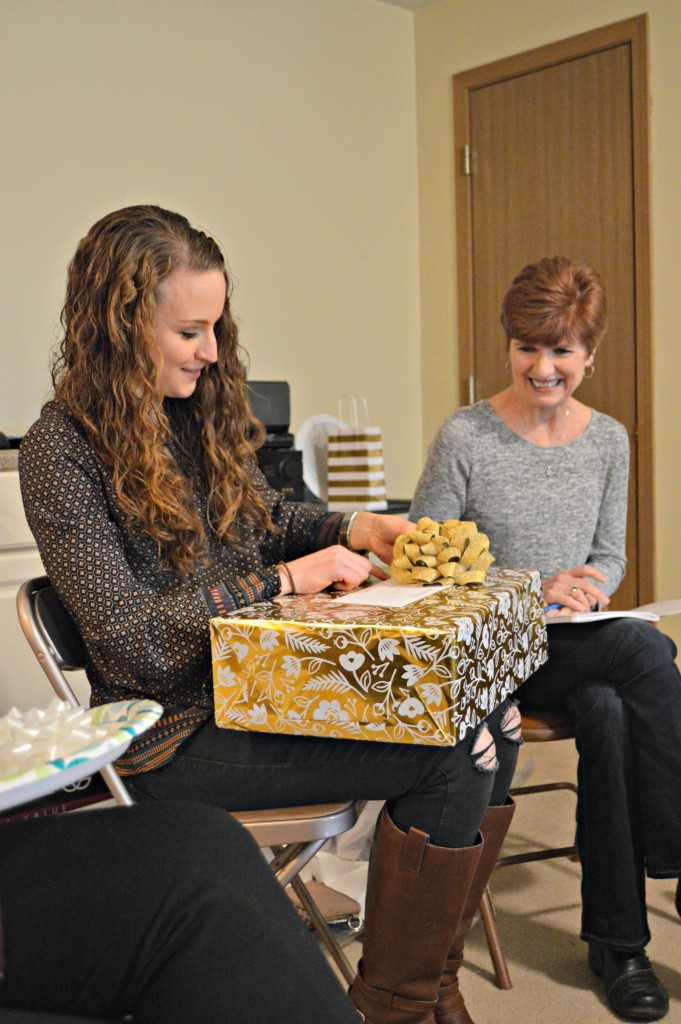 And while I loved every single gift I received, Joanna definitely won the award for the most gorgeous package.  How amazing is that gold glittery bow?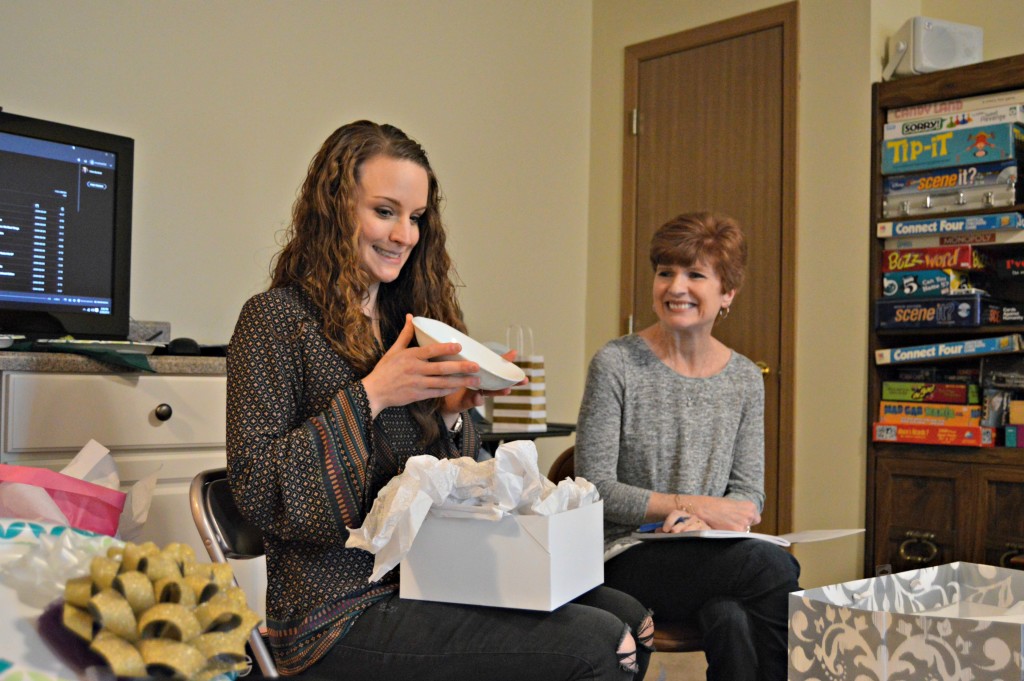 While my face is completely dorky in this photo, I think it truly represents me as a food blogger.  Who else would be so excited to receive new white dishes?!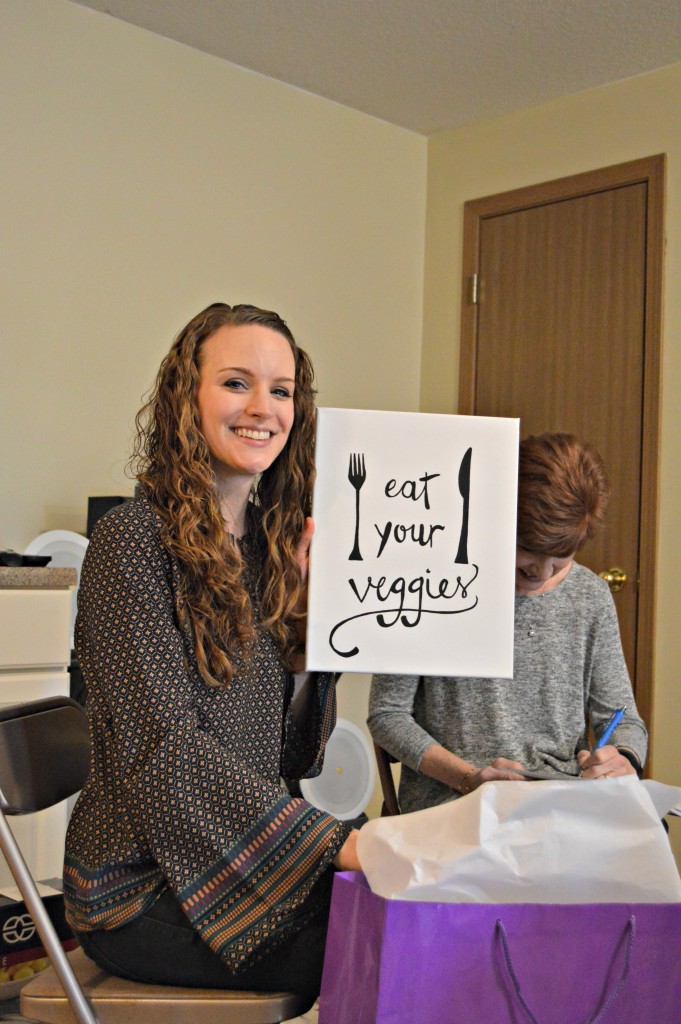 I'd say my friends know me quite well.  This painting was made by Maria's sister and will fit so well in my kitchen.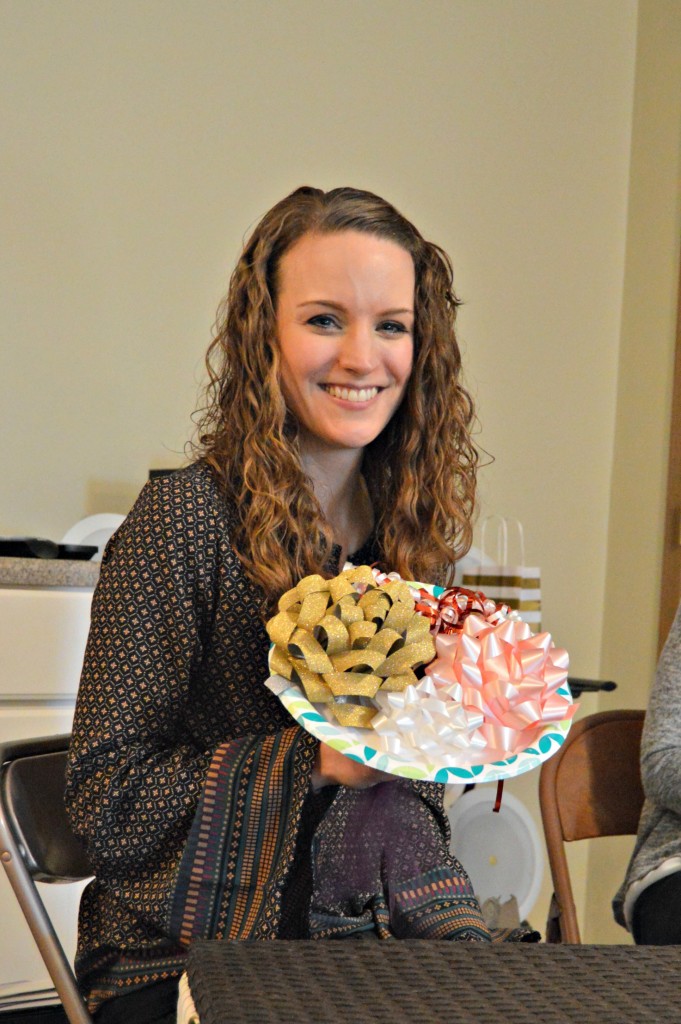 Stacy got a great start on my bouquet for rehearsal day.  Everyone bought such fun, colorful bows, so I think it is going to turn out pretty great.  To be continued at my next bridal shower in March…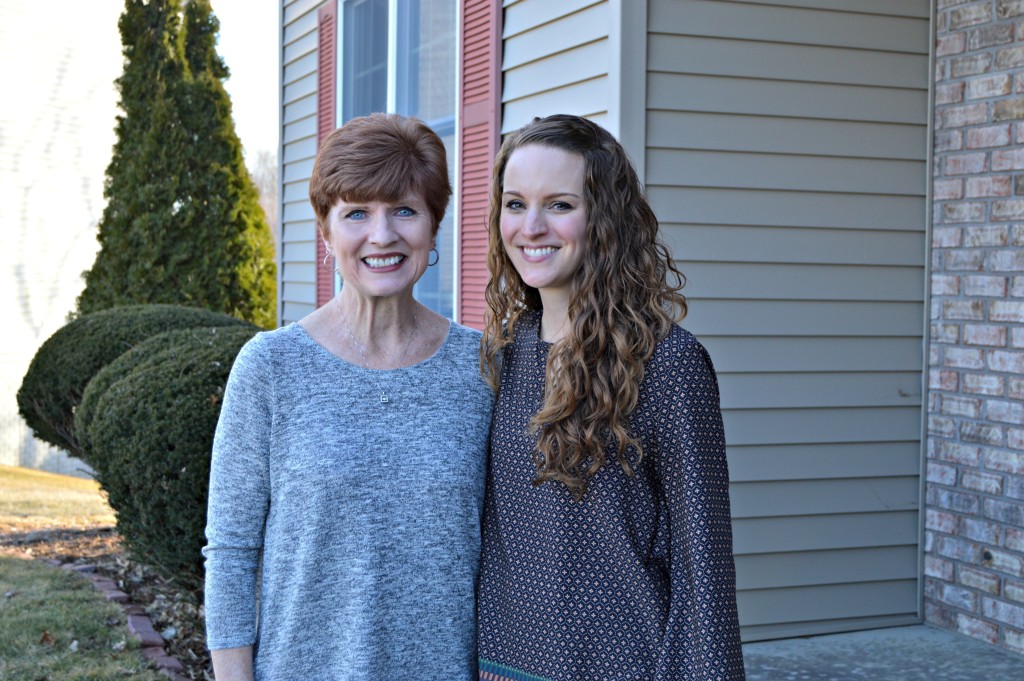 And then it was photo-op time.  I was very happy to have my mama there with me to celebrate.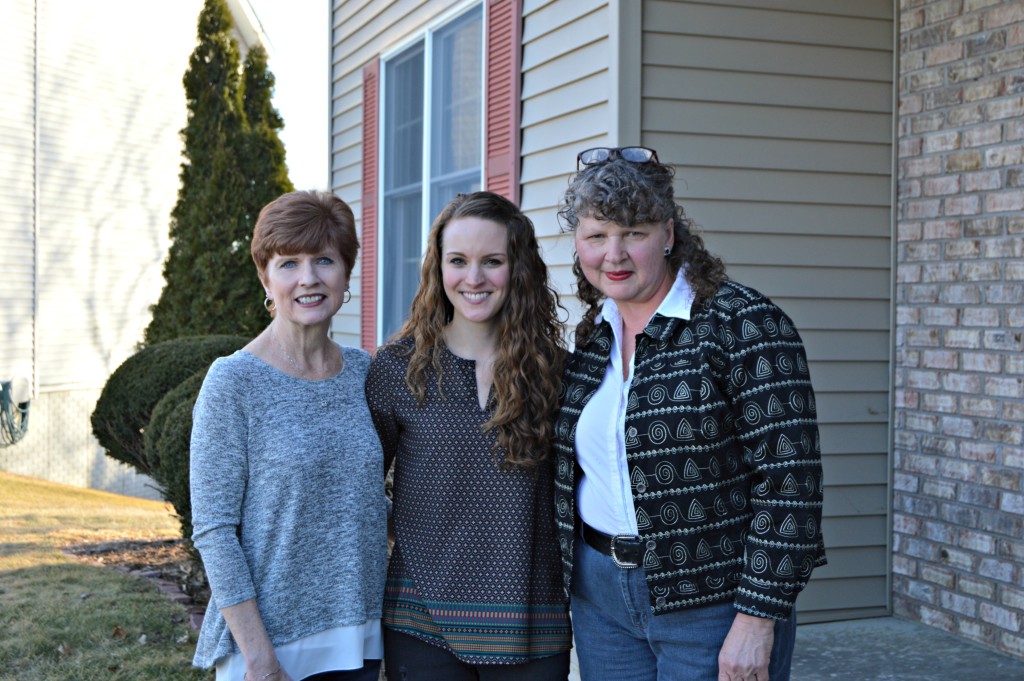 Jeremy's mom made it, too!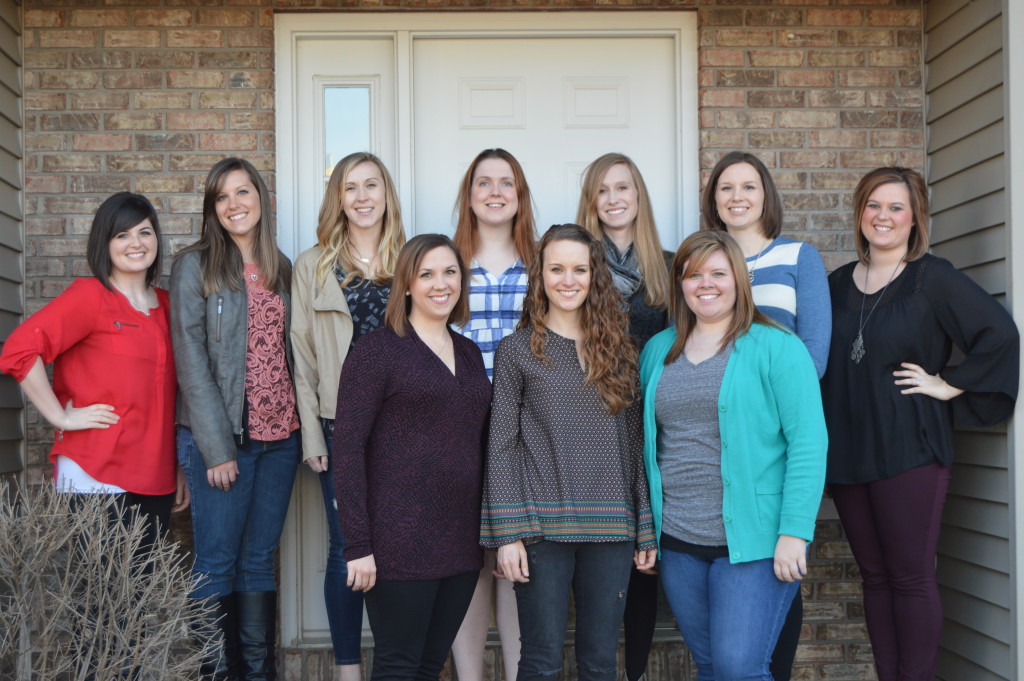 I could not have asked for a better day (or better weather- it was in the 60's!) with these ladies.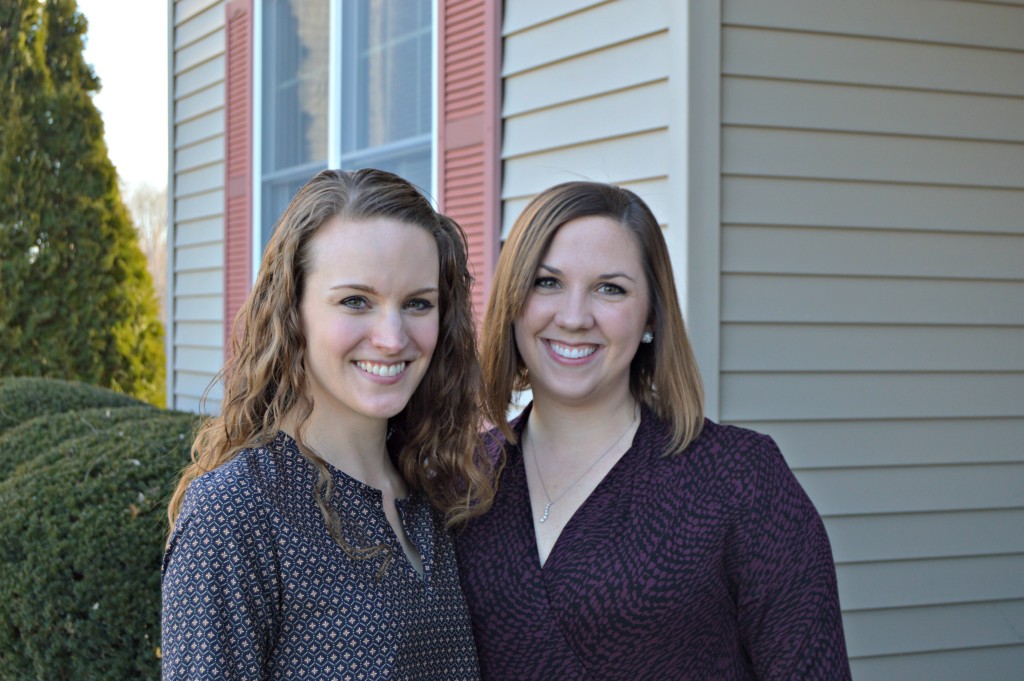 I am especially grateful for all of the hard work that Stacy put in for both the shower and bachelorette party.
Speaking of the bachelorette party…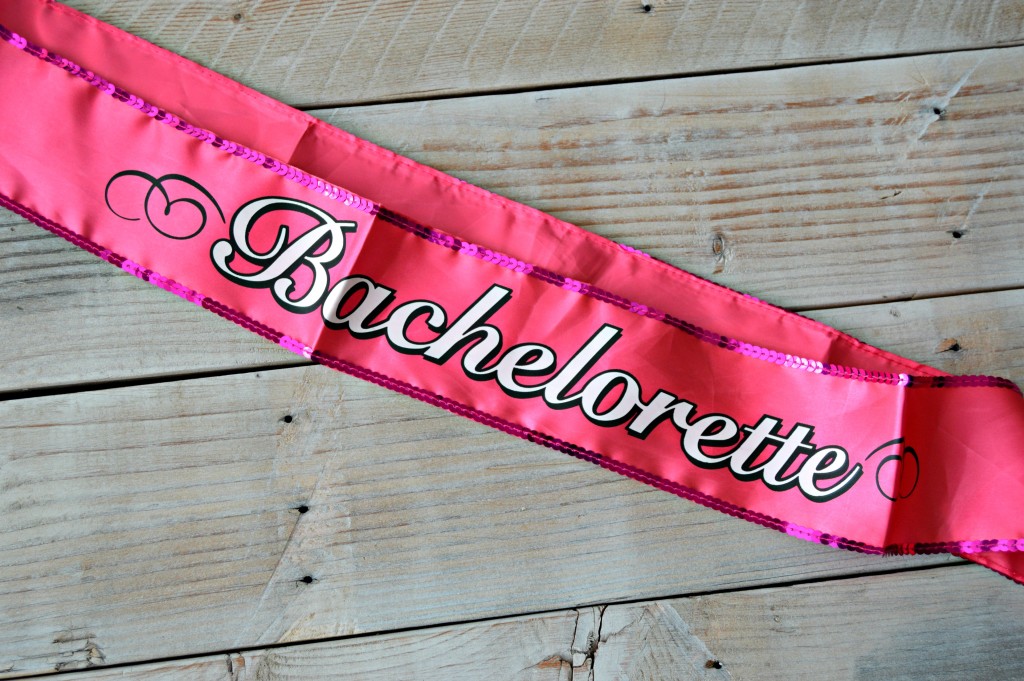 The moms left once the shower ended and I got changed into my dinner outfit.  My friends like to keep things classy and gifted me a sparkly, pink bachelorette sash.
Then we headed to dinner at Woodfire Grille, where I started the meal with a glass of cabernet sauvignon.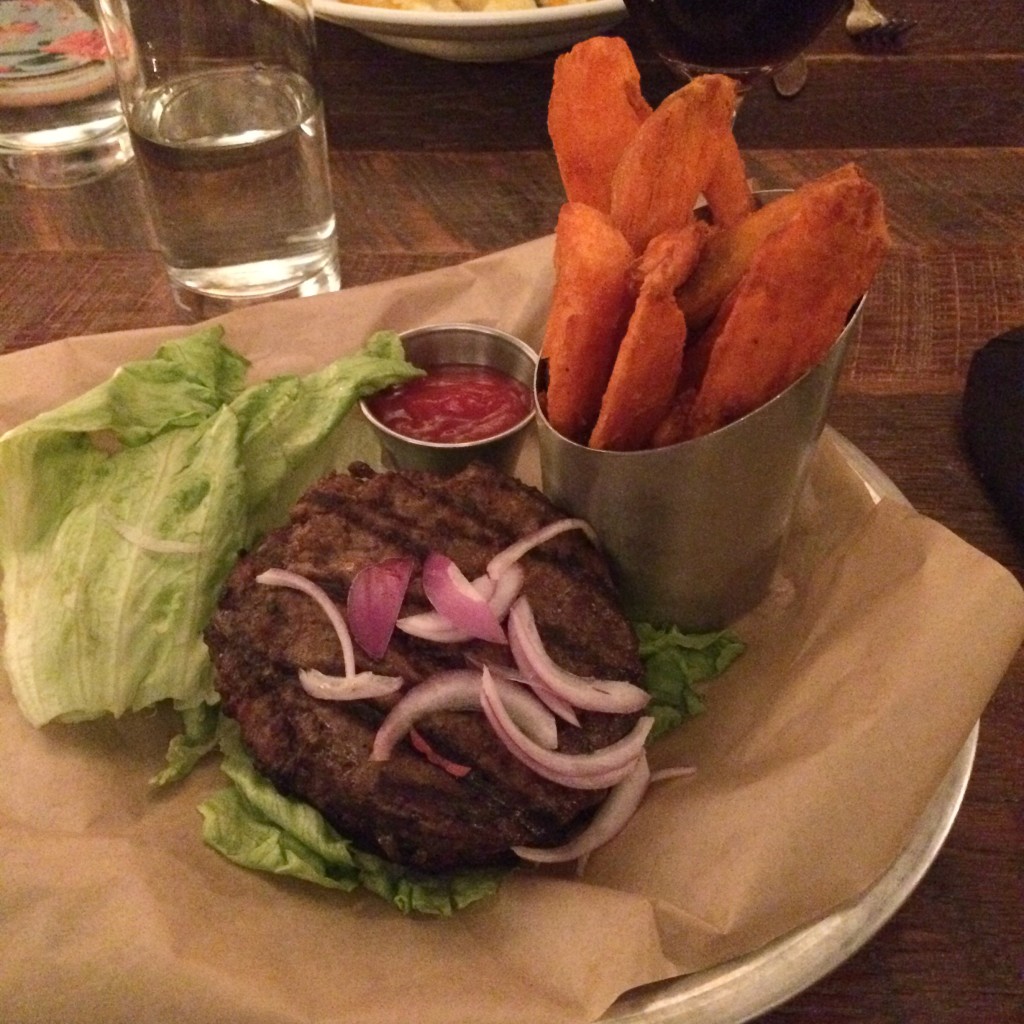 I made some substitutions to their double-stack cheeseburger and ended up with two beef patties seasoned with salt, lettuce, red onion, and sliced avocado.  I subbed in sweet potato fries on the side, sans seasoning.  The fries were definitely my favorite part.  They were ginormous and just perfectly crispy.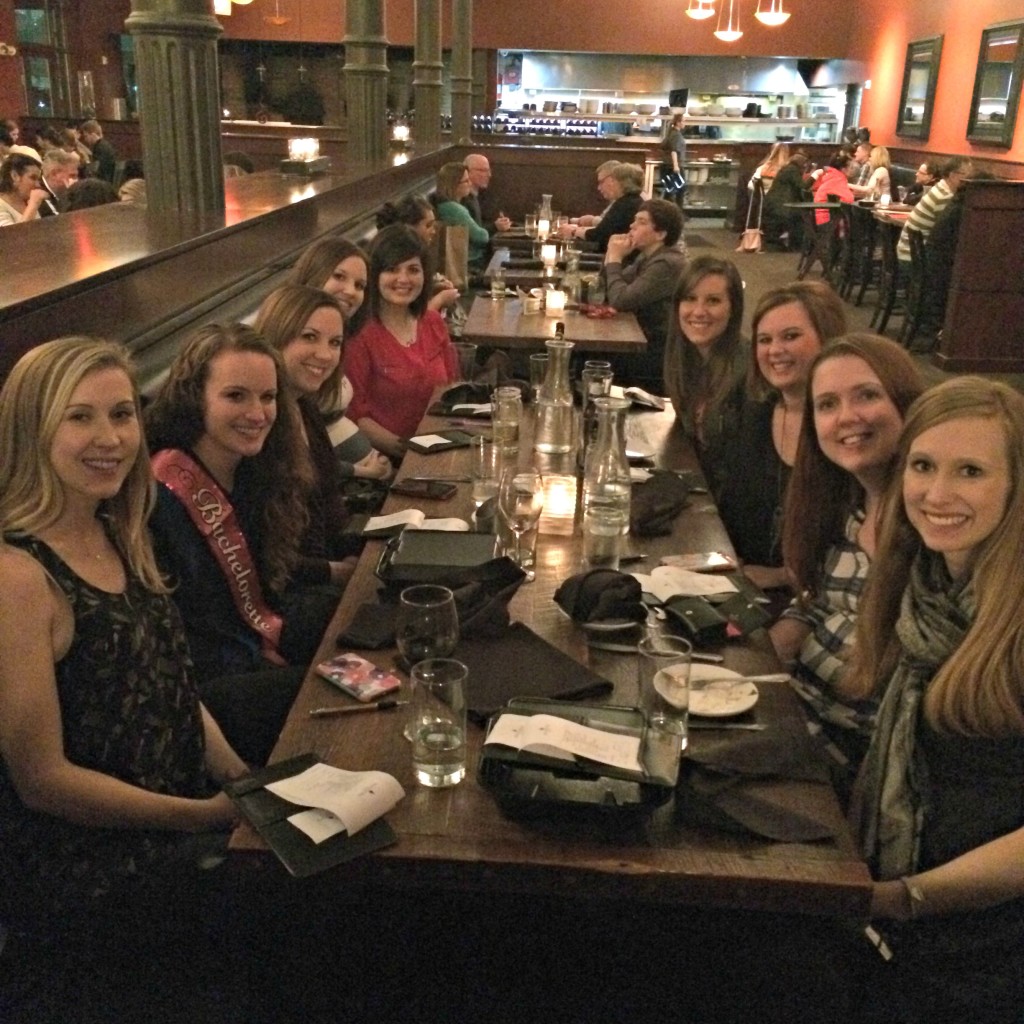 The whole gang.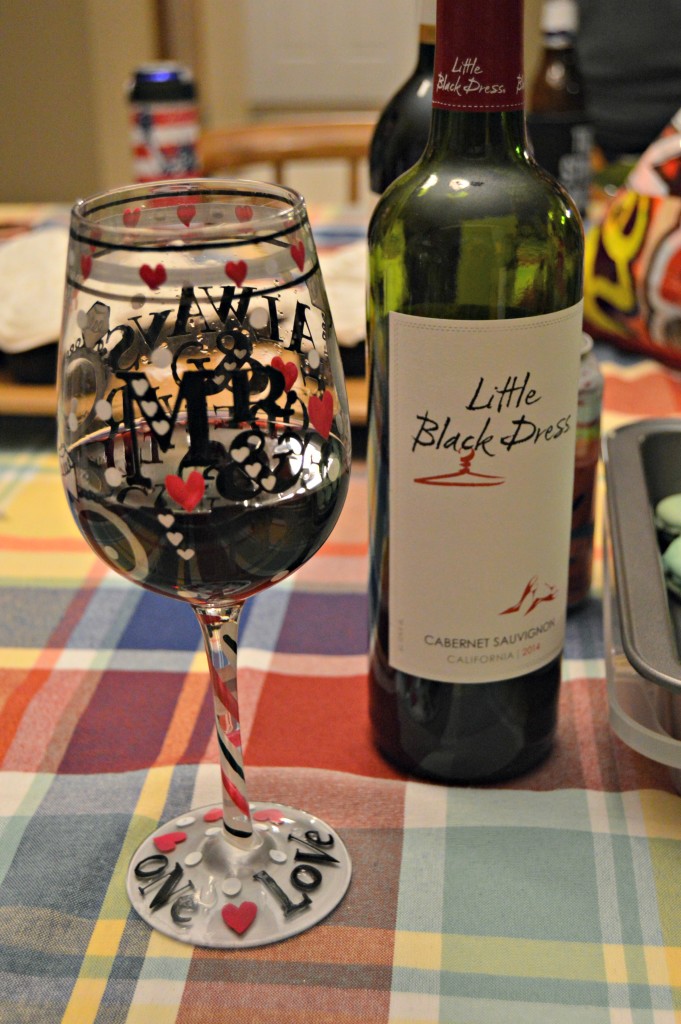 After dinner, we made our way back to Stacy's house.  Since I have been limiting my alcohol intake, the idea of going bar-hopping just did not sound fun.  All I really wanted was a chill night with my girlfriends.  We had a few glass of wine and I was so excited to finally be able to drink out of my bridal glass that Jordan gifted me after I got engaged.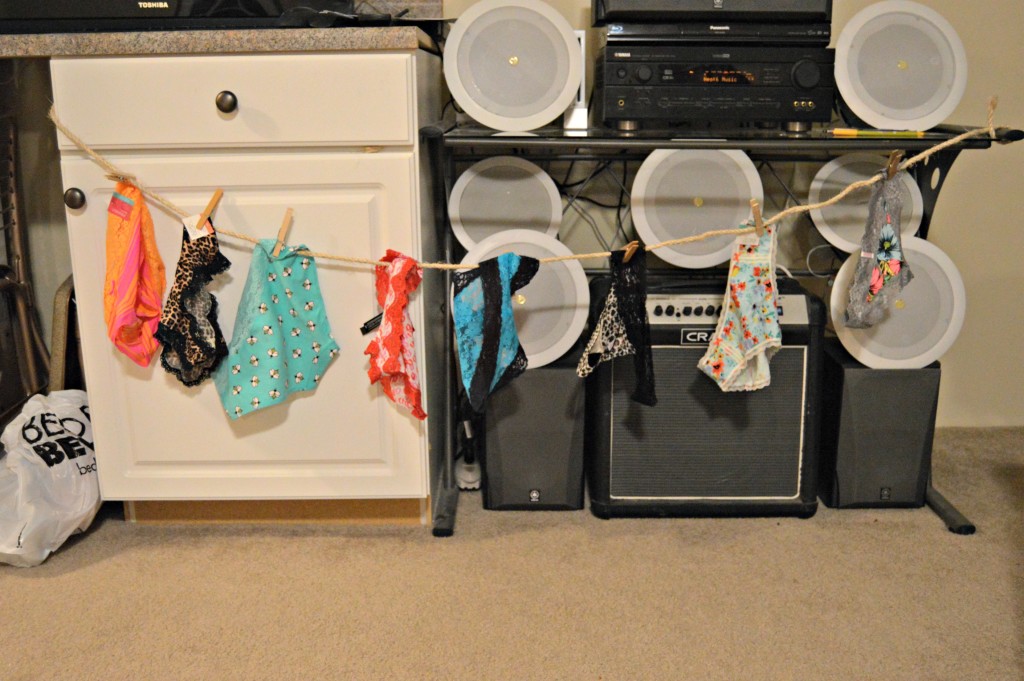 We played the underwear game that involved me guessing who brought which pair.  It turns out I was absolutely terrible at guessing, but they still let me keep all of them! 😉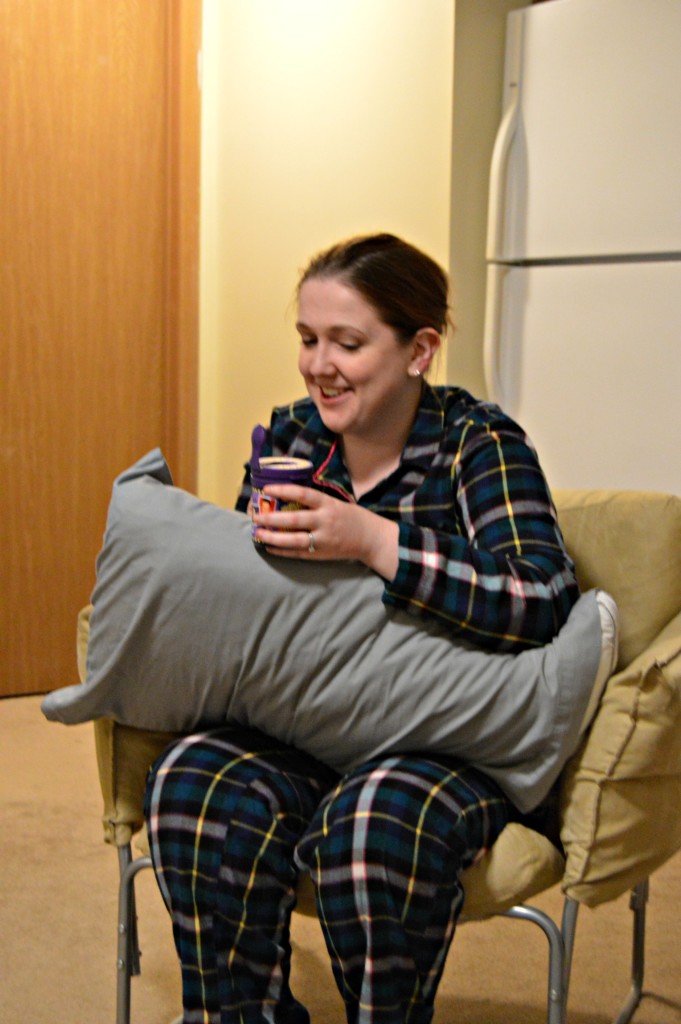 And then things got crazy when Erin whipped out the Beanboozled game.  If you have not played or watched this before, you definitely need to.  It was hilarious to witness.  And since jelly beans are not a part of my elimination diet, I was lucky enough to not have to eat a dead fish-flavored jelly bean.  Thank goodness.  For once I could use my diet as an excuse to not eat something that I really did not want to.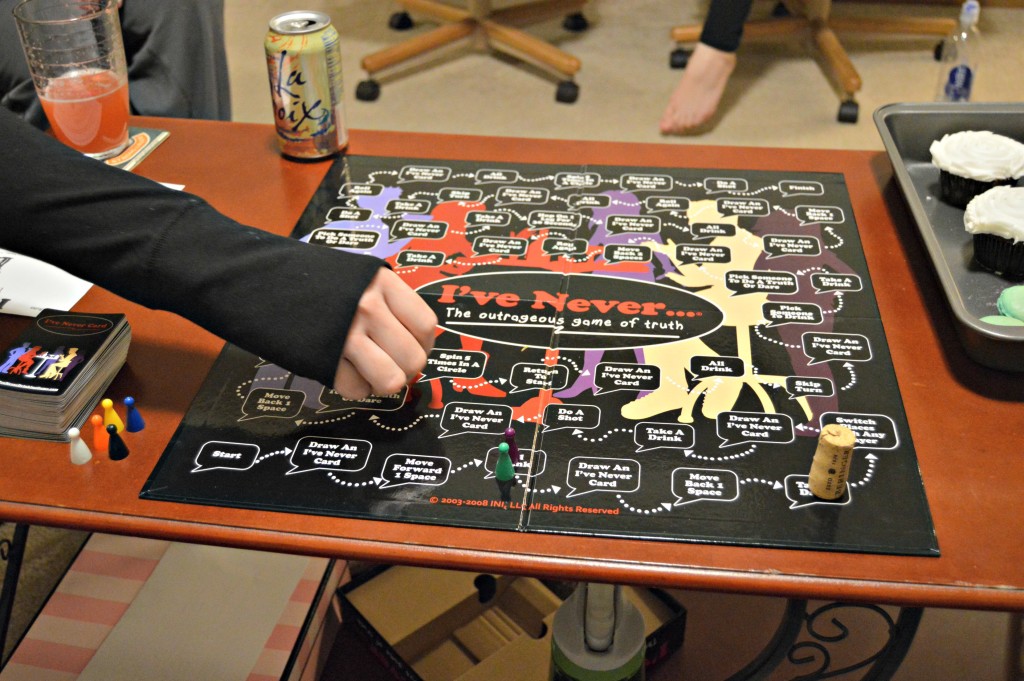 We ended the night by taking it back to our college days with a game of "I've Never…" and quite a few rounds of Cards Against Humanity.  And then we all gave in to the fact that we are old and staying up past midnight is way past our bedtime.
We all awoke on Sunday morning feeling good (again, the hangover is just not worth it).  It was sad saying goodbye to everyone, but then I remembered I will be seeing everyone again very soon for the wedding.  Don't you just love excuses to get together with your favorite people?
I could not have asked for a better weekend, and four days later I am still smiling just thinking about it.  Life is good.
The Bridal Shower and Bachelorette Party #engaged #wedding #aprilwedding
Click To Tweet
This post contains affiliate links.  Thank you for supporting CEVG and enabling me to continue working towards better health!