Wednesday, Wednesday… oh how I like thee!  Not love, though.  Love is reserved for Friday, Saturday, and Sunday.  But only until about midday on Sunday.  At that point the Monday-eve blues start setting in.
As with nearly every other Wednesday here on Clean Eating Veggie Girl, I am celebrating What I Ate Wednesday and sharing some of my most recent eats.  And since many of you have loved seeing my latest eats through the eyes of Instagram, I'm recapping my favorite eats from this last week via my favorite social media app.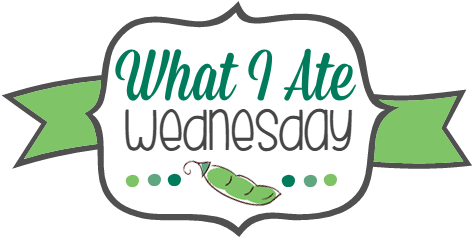 What I Ate Wednesday via Instagram (#3)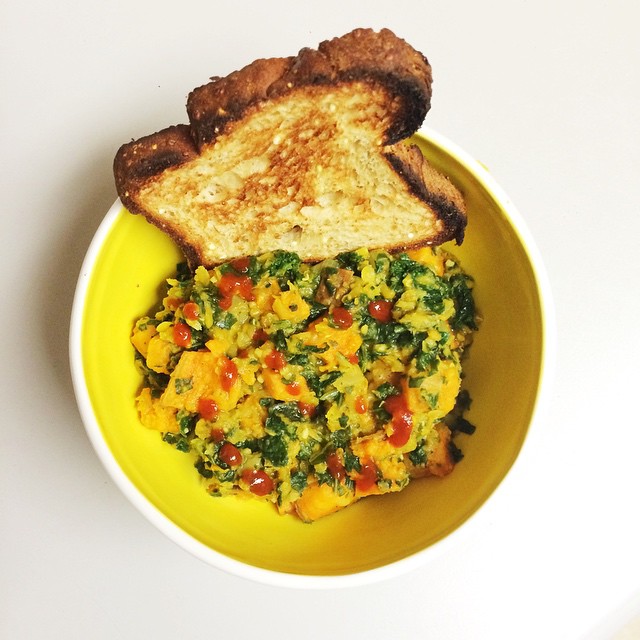 Red lentil dal from The Happy Herbivore + toasted gluten-free bread| dinner on Tuesday, March 31st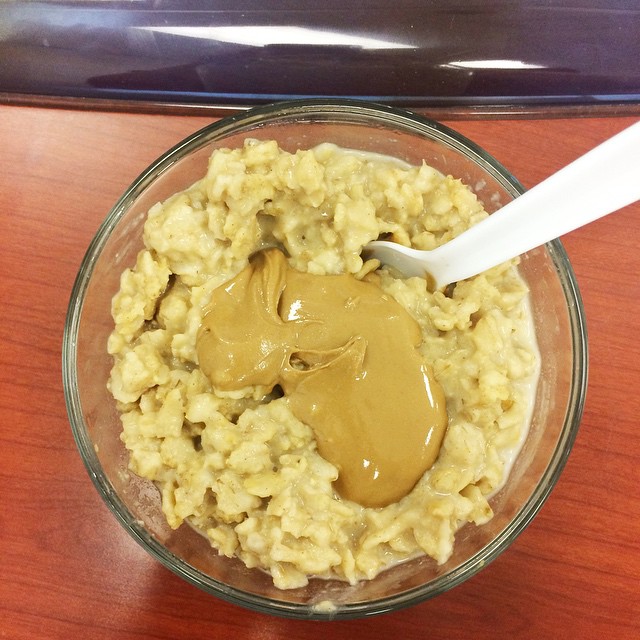 Butternut squash oatmeal topped with sunflower seed butter| breakfast on Wednesday, April 1st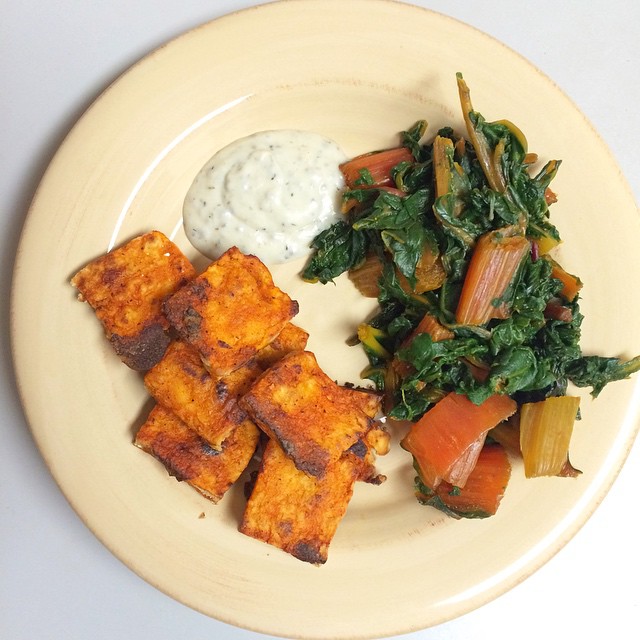 Buffalo tofu dipped in vegan ranch dressing + sautéed Swiss chard| dinner on Wednesday, April 1st (and also lunch the next day)
A big 'ole bowl of salted popcorn| snack on Wednesday, April 1st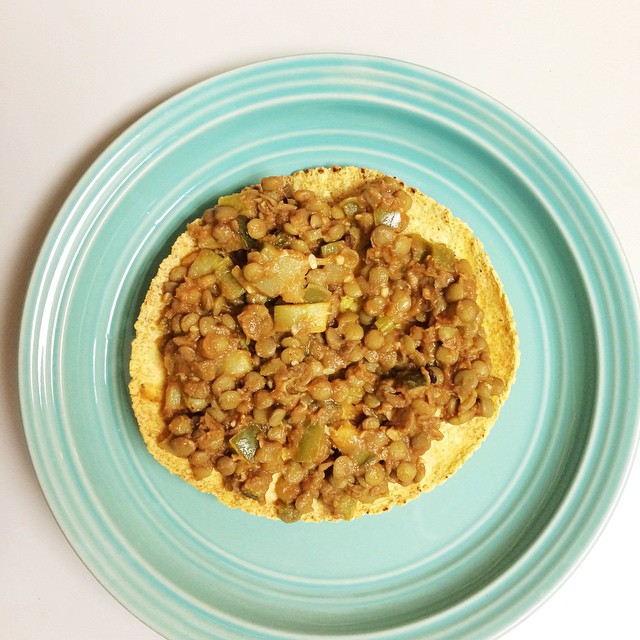 Lentil and veggie sloppy joes served on a corn tostada shell x 3| dinner on Thursday, April 2nd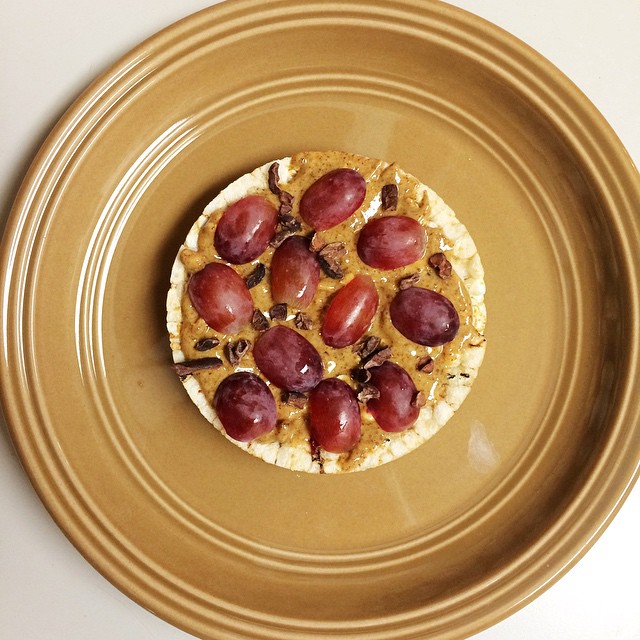 One plain brown rice cake topped with crunchy almond butter, sliced red grapes, and cacao nibs (my weak attempt at celebrating National PB & J Day!)| snack on Thursday, April 2nd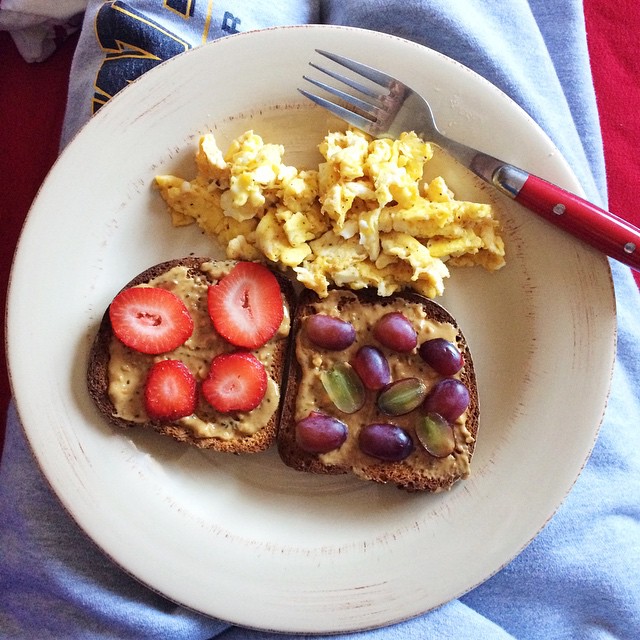 Two slices of GF toast topped with crunchy peanut butter and fruit + scrambled eats| breakfast on Saturday, April 4th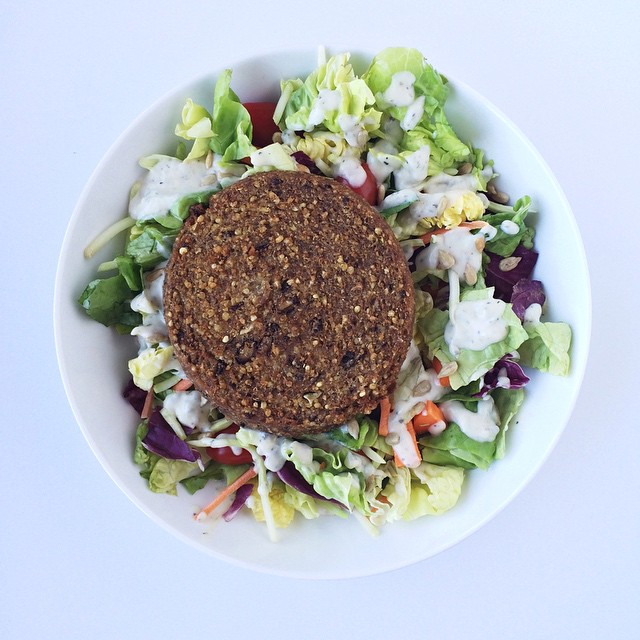 Salad with butter lettuce, broccoli slaw, onions, carrots, tomatoes, sunflower seeds, vegan ranch dressing, and a veggie burger| lunch on Saturday, April 4th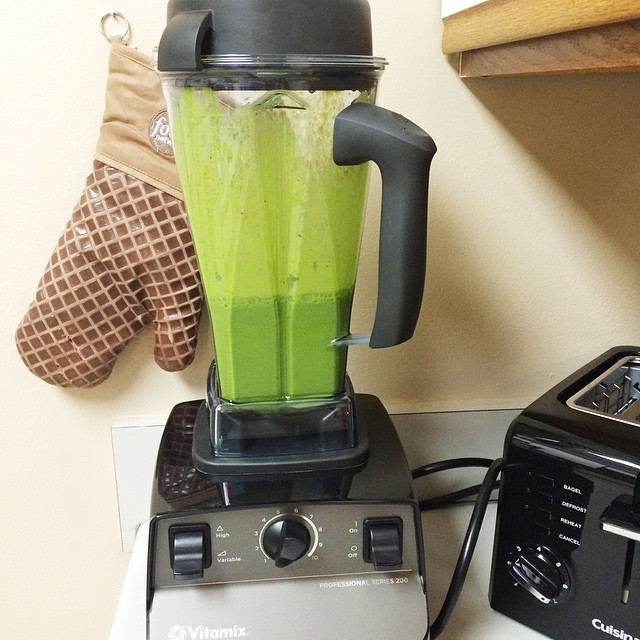 I used my new Vitamix for the first time and made a delicious green smoothie that tasted like a chocolate milkshake| snack on Sunday, April 5th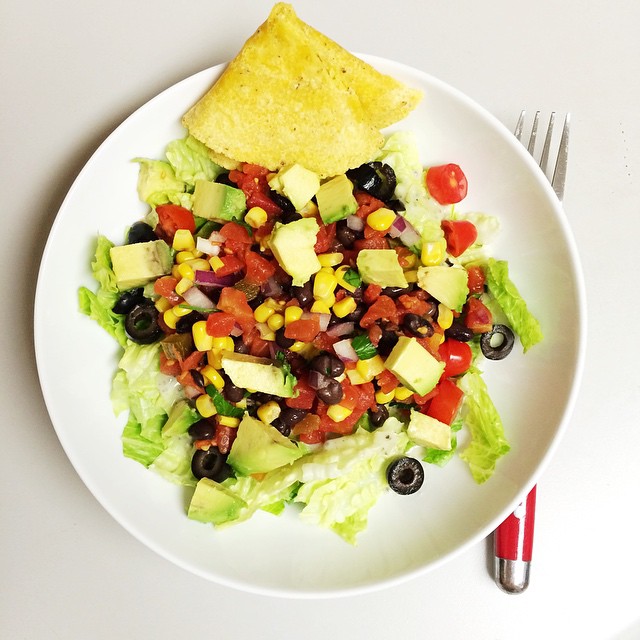 The salad cravings continued with a Mexican-themed salad served with a side of corn tortillas| dinner on Sunday, April 5th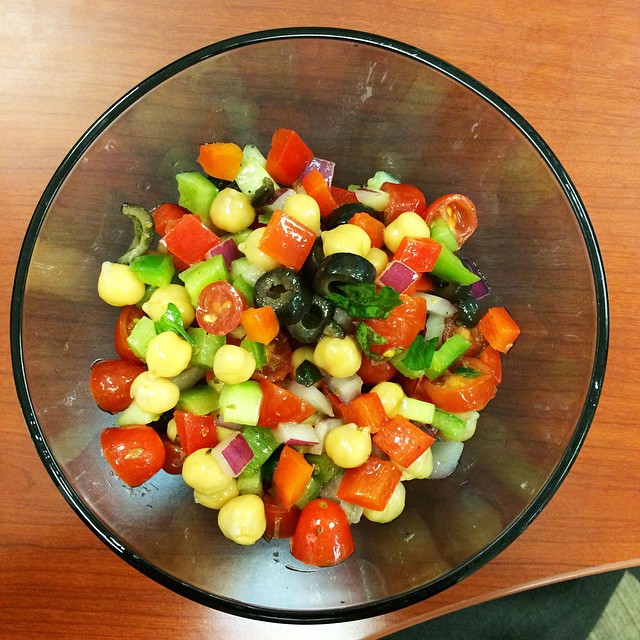 The most delicious Greek chickpea salad (more on this tomorrow)| lunch on Monday, April 6th
Raw cheezy zucchini chips (I hope to post these here soon)| snack on Monday, April 6th
I have eaten a ton of delicious food over the past week, but these have been some of my favorites.  If you do not already follow me on Instagram, make sure that you head on over and do it!  Also, be sure to check out some of my Favorite Foodie Instagram Accounts while you're at it!
Name one thing that you ate and shared on Instagram this past week.