It's April!  Seriously?  April?  How in the heck did that happen?  No complaints here.  I'm excited that we are one month closer to summer!
I don't have any fun April Fools tricks to play on you today.  Instead, I have a full day of delicious eats to share.  There's no joking about that!  These are some seriously good eats.  Be sure to check out the other What I Ate Wednesday posts in the link-up, too!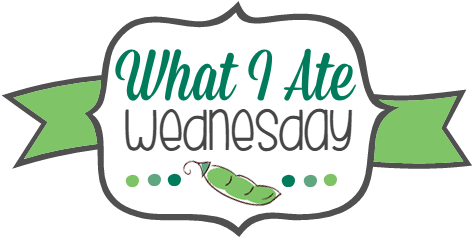 What I Ate Wednesday: April 1, 2015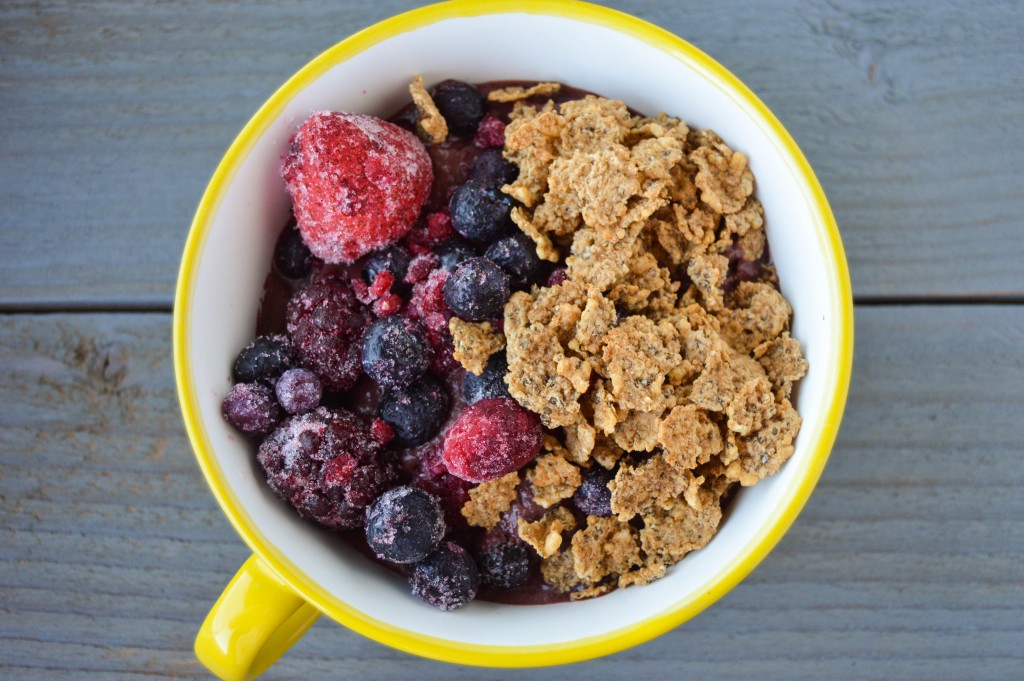 Breakfast was a homemade acai bowl that I topped with frozen berries and gluten-free quinoa and chia cereal.  It hit the spot, per usual.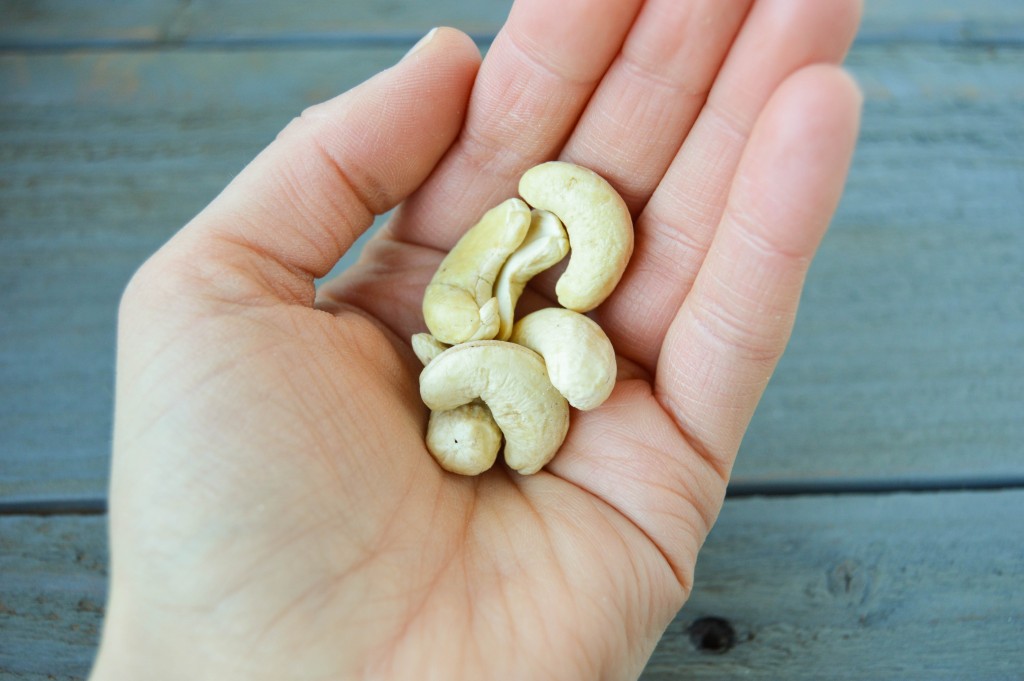 A couple of hours later I was starving for lunch.  Like seriously so hungry that I was starting to feel sick.  I snacked on a couple of handfuls of cashews to tide me over until I could get lunch made.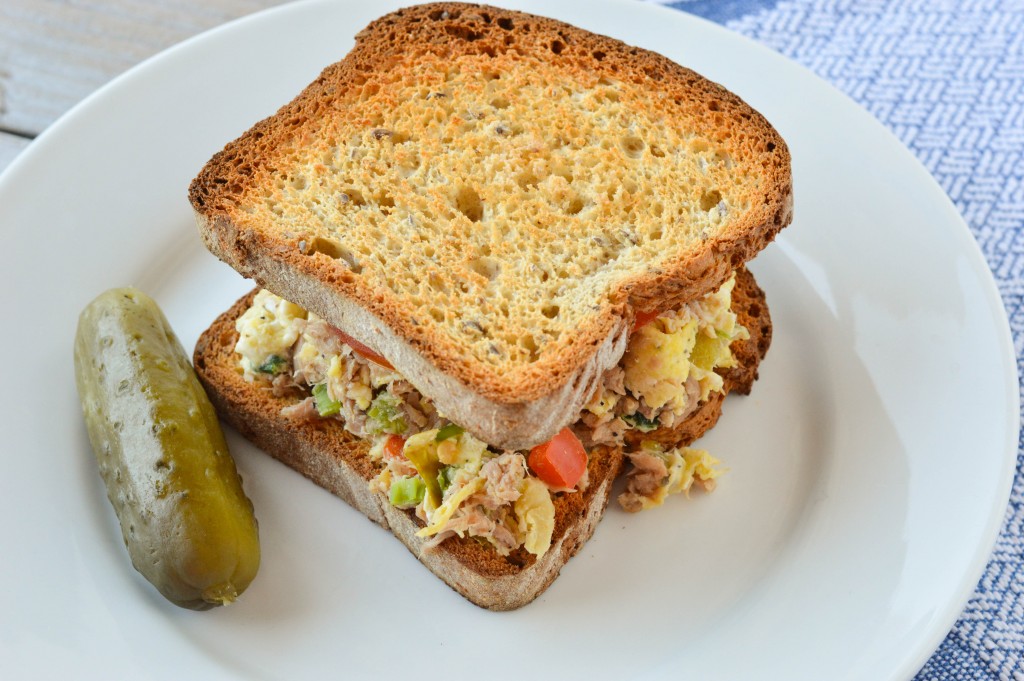 And there she is!  Lunch was a super delicious breakfast-esque sandwich that I will be sharing here in the next couple of weeks.  I'll give you a hint.  It involved tuna and eggs.  I, of course, ate a dill pickle on the side.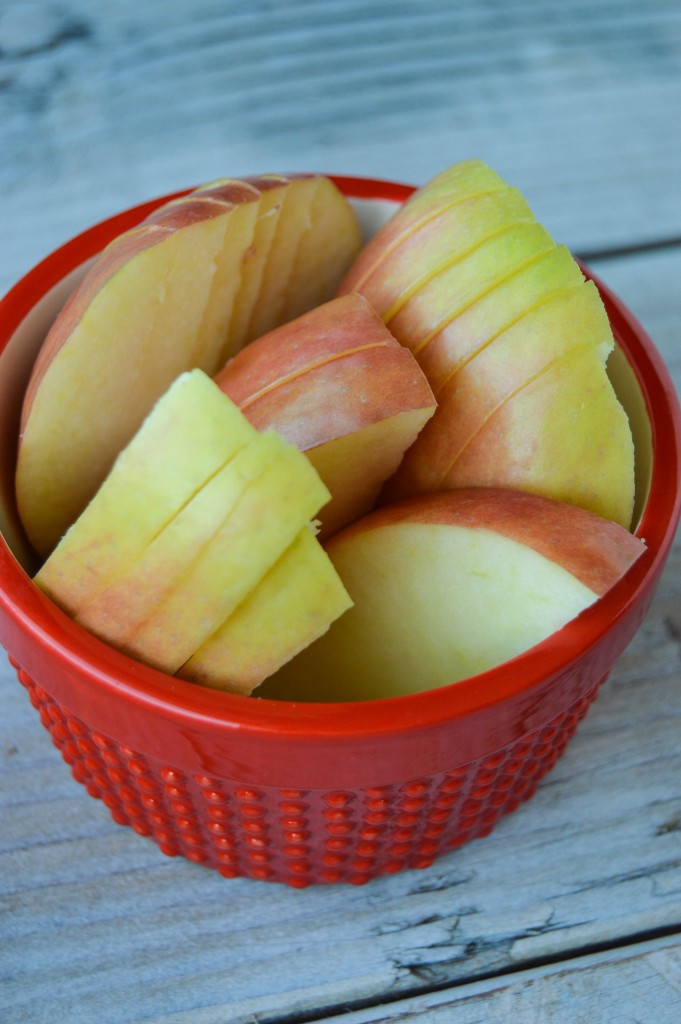 I sliced up an apple to eat around 2:30.  Is it just me or are apple slices so much more enjoyable than eating the apple whole?  It feels fancier or something…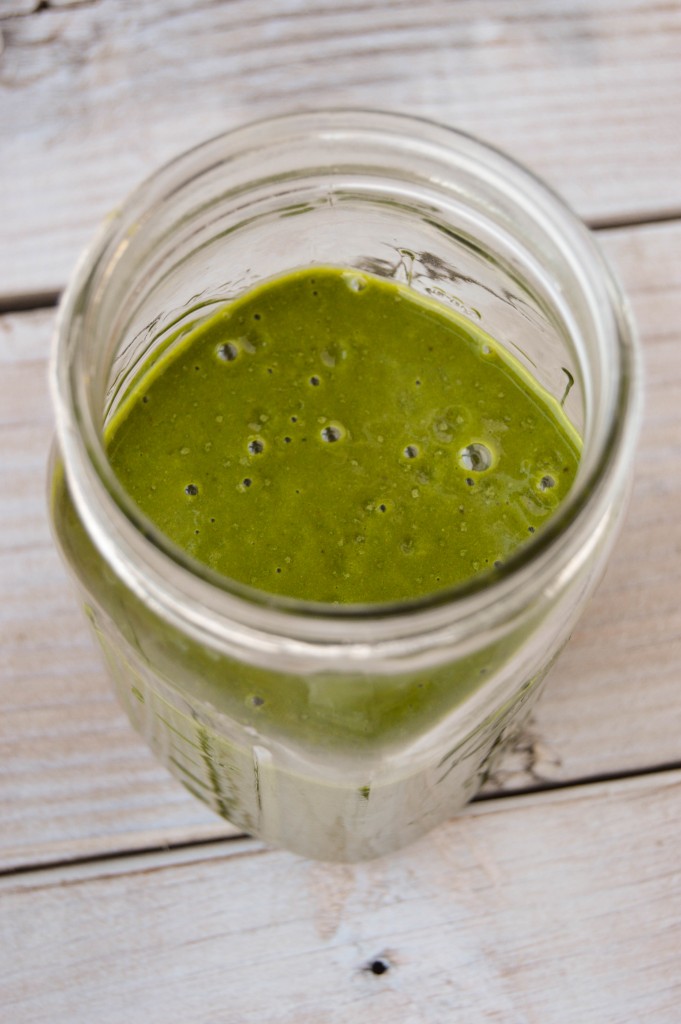 Now that warmer weather is making an appearance, I have been craving my green smoothies more than normal.  This late afternoon snack contained unsweetened cashew milk, chocolate Vega One protein powder, frozen banana, frozen grapes, frozen zucchini, and fresh spinach.  I've never tasted anything green that was so delicious.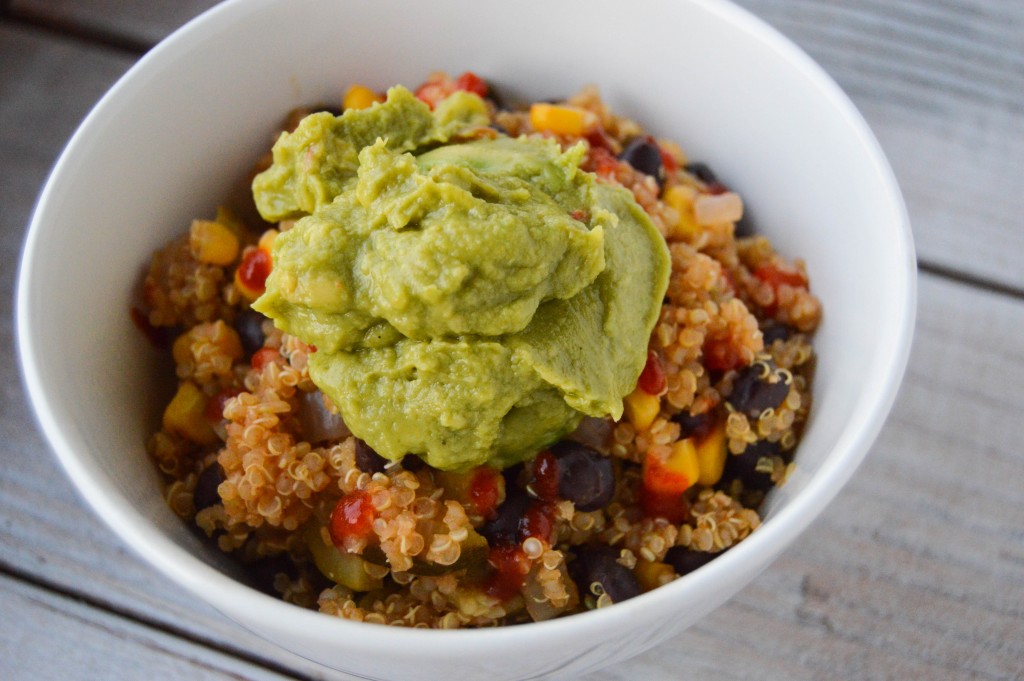 This dinner.  Oh my gosh was it good!  I'll be sharing more about it in a future Friday Foodie Favorites post, but let me just say that it is a recipe you just have to try.  I'm sure the humongous dollop of guacamole on top didn't hurt!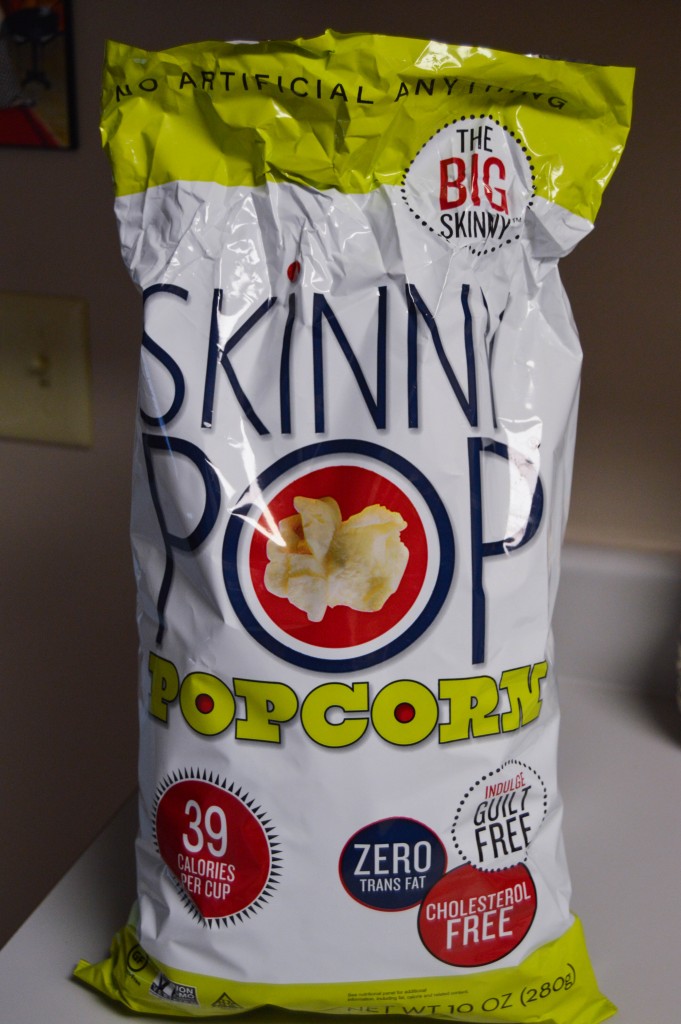 I finished off my night with so many handfuls of this popcorn.  I did not eat the whole bag, but I sure wanted to!
This post contains an affiliate link.  As always, I appreciate your support of Clean Eating Veggie Girl.
Name one thing that you ate recently and LOVED!