Happy Wednesday!  I hope your week is off to a great start.  I had an awesome birthday yesterday, and felt so loved by my family, friends, co-workers, and all of you!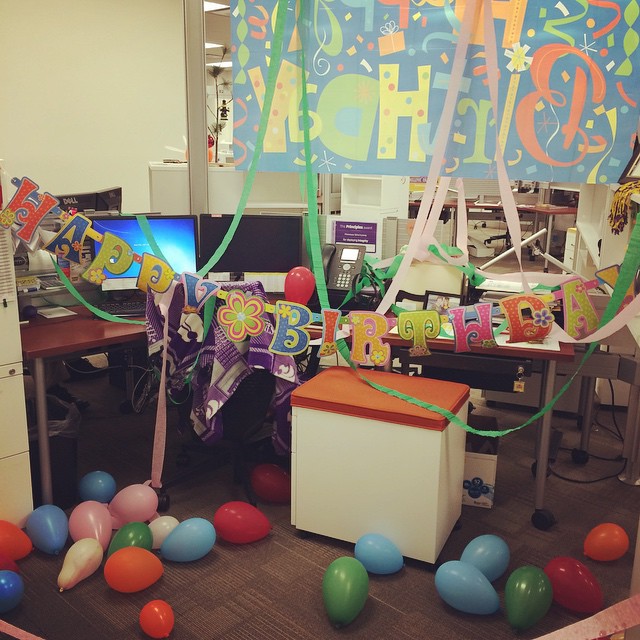 This is what I arrived to at work first thing in the morning.  Talk about a great way to start off a Tuesday… even if it was pouring down rain!
Today's What I Ate Wednesday post is going to be a bit different than normal.  I often share my eats from a weekend or a work day, but today I am showing you how I eat on days when I am traveling.  Eating on the road certainly is not elaborate, but it can still be delicious!  Let's check out what I ate on Monday when I was traveling back to Nebraska after my weekend at home.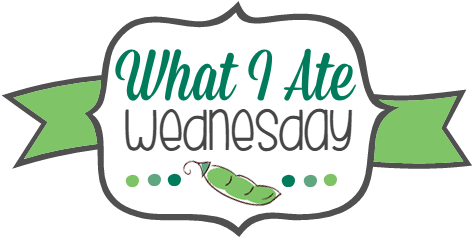 What I Ate Wednesday: March 25, 2015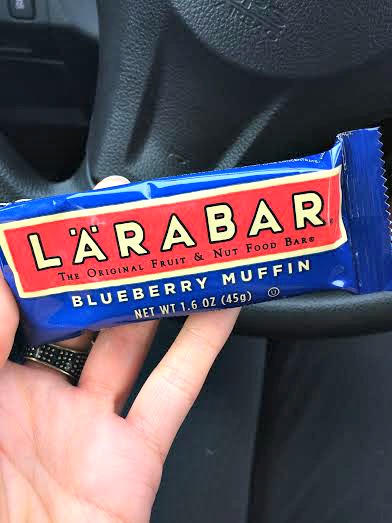 I left for Nebraska at about 7:00 a.m.  I ate this Blueberry Muffin Larabar at around 8:30.  Sometimes I will eat dry cereal in the car, but I wanted something a bit more portable and easier to eat this time around.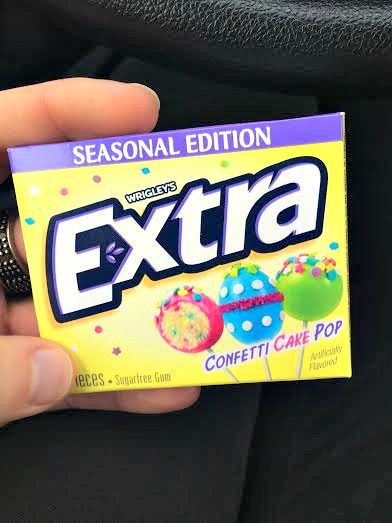 I also chewed several pieces of this gum.  Has anyone else tried this flavor yet?  I am a fan!  I always chew a lot of gum during road trips because it helps keep me awake… which is important 😉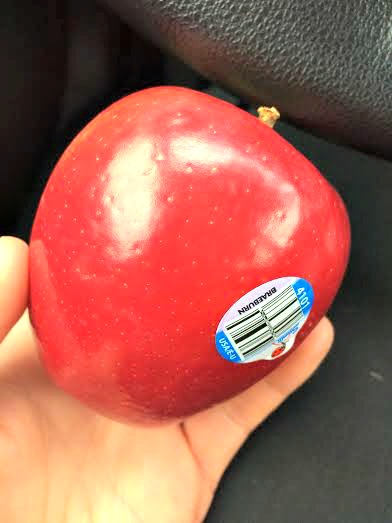 The second part of my breakfast happened around 10:00.  I snacked on a braeburn apple.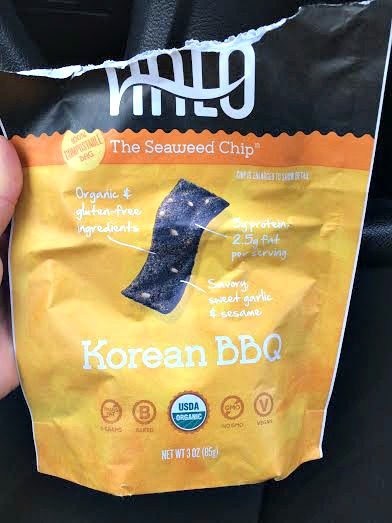 I knew that I had a lunch packed from home for when I arrived to the office at noon, but I was starving with about an hour left of my drive.  I snacked on several handfuls of these Korean BBQ seaweed chips.  They are super delicious!  If you do not like seaweed, you may not be a fan.  But I love it and loved these!
So here is where I am supposed to have a picture of that lunch.  Well… I was apparently so hungry that I forgot until there were about two bites left.  I decided to spare you that picture.  For those who are interested, it was leftover Beans and Rice and peas from dinner the night before.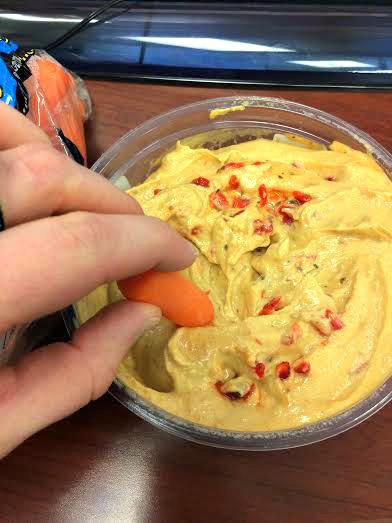 I was hungry again around 3:00, so I snacked on some baby carrots and spicy red pepper hummus.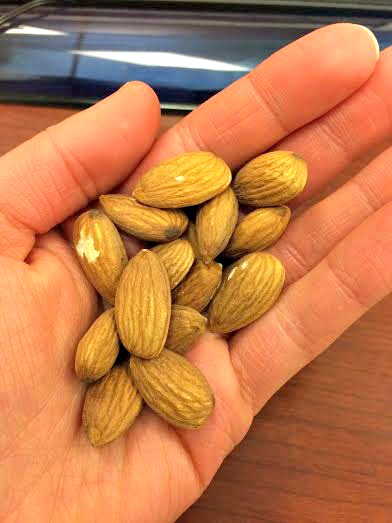 I also ate a small handful of raw almonds before I left work.  I knew that it was going to be a late dinner because I had an evening of grocery shopping, food prepping, unpacking, and laundry ahead of me.  The almonds nearly did the trick, but I found myself hungry again on the drive home from getting groceries.  I finished off the bag of the seaweed chips to tide me over.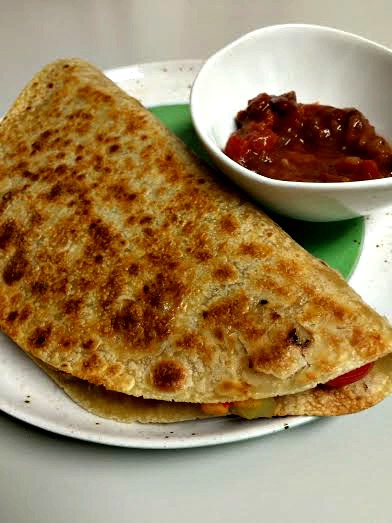 Dinner was my favorite quick and easy meal as of lately: a veggie quesadilla!  I used a brown rice tortilla and filled it with spicy red pepper hummus and sautéed zucchini, onions, peppers, and tomatoes.  I dipped it in a black bean salsa.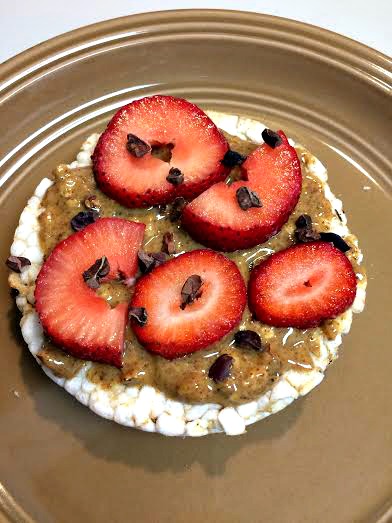 My night ended with my favorite snack ever right now: a whole brown rice cake topped with crunchy almond butter, strawberries slices, and cacao nibs.  It is seriously killer.
As you can see, my traveling days are a bit "snackier" than normal, but whatever works!  When you are driving and low on energy, eating frequently is a must.
What are you favorite travel foods?
What is your go-to late night snack?