Happy Wednesday, all!  I hope you survived St. Patty's Day.  Mine was less than eventful.  Some working.  Some eating.  Some blogging.  And some TV watching.  That was about the extent of my day.  But I'm not complaining.  The hangover is never worth it, am I right?
By now you know exactly what happens on Clean Eating Veggie Girl nearly every Wednesday.  It's What I Ate Wednesday time!  Let's take a look at my eats from this past Sunday.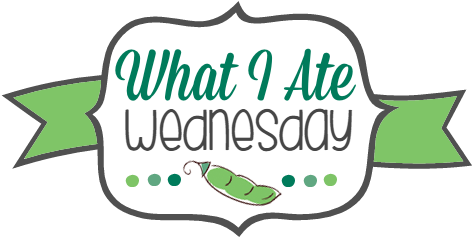 What I Ate Wednesday: March 18, 2015
This was quite the combination!  I was craving two completely random things for breakfast, so I went with both.  I made a breakfast sandwich with toasted gluten-free bread, vegan Field Roast Chao cheese, strawberry jam, and a sunny-side up egg.  I loved the sweet and savory combo.  On the side I ate a dish of cooked peas.  What can I say, I am a major pea lover!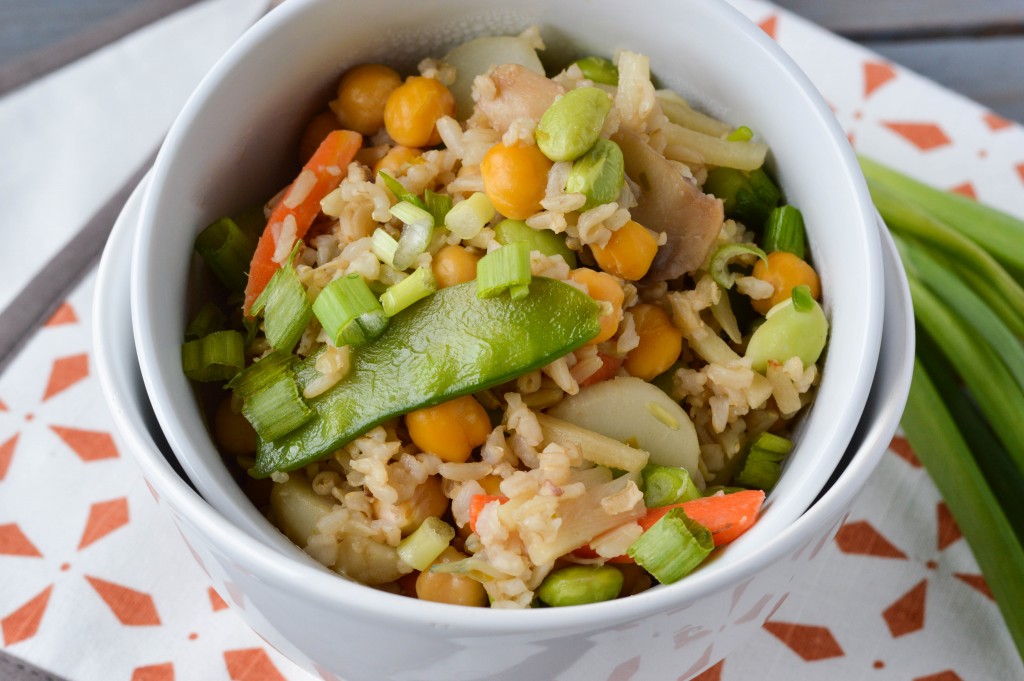 Lunch was a delicious vegan chickpea and veggie fried rice.  I'll have more on this tasty dish in a future post!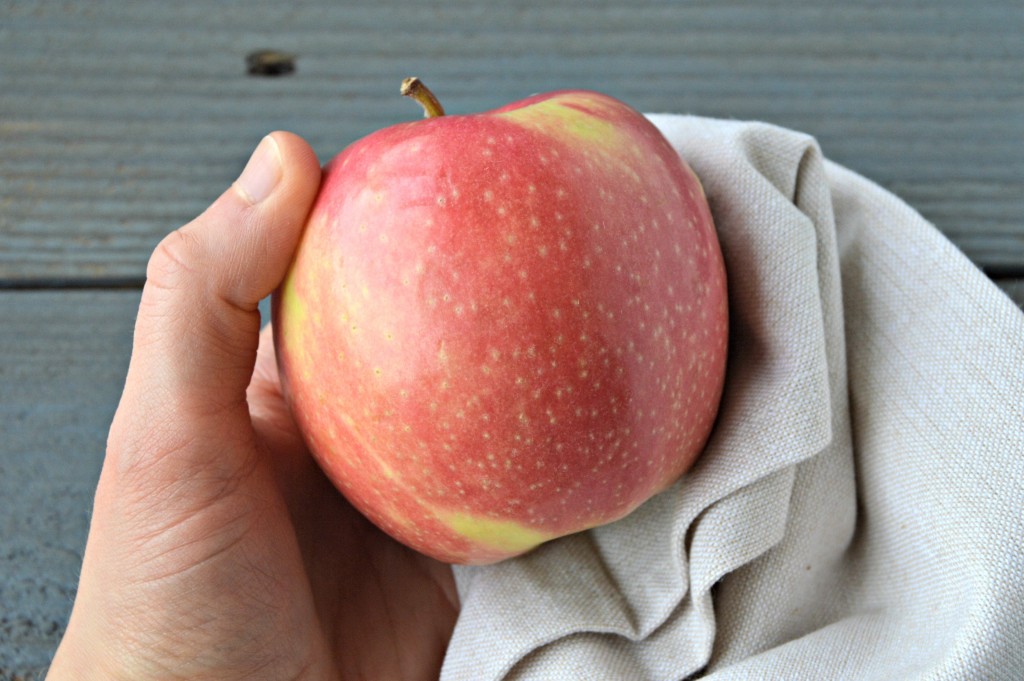 Snack #1 was a tasty sweet/sour Pink Lady apple.  It is my favorite variety right now.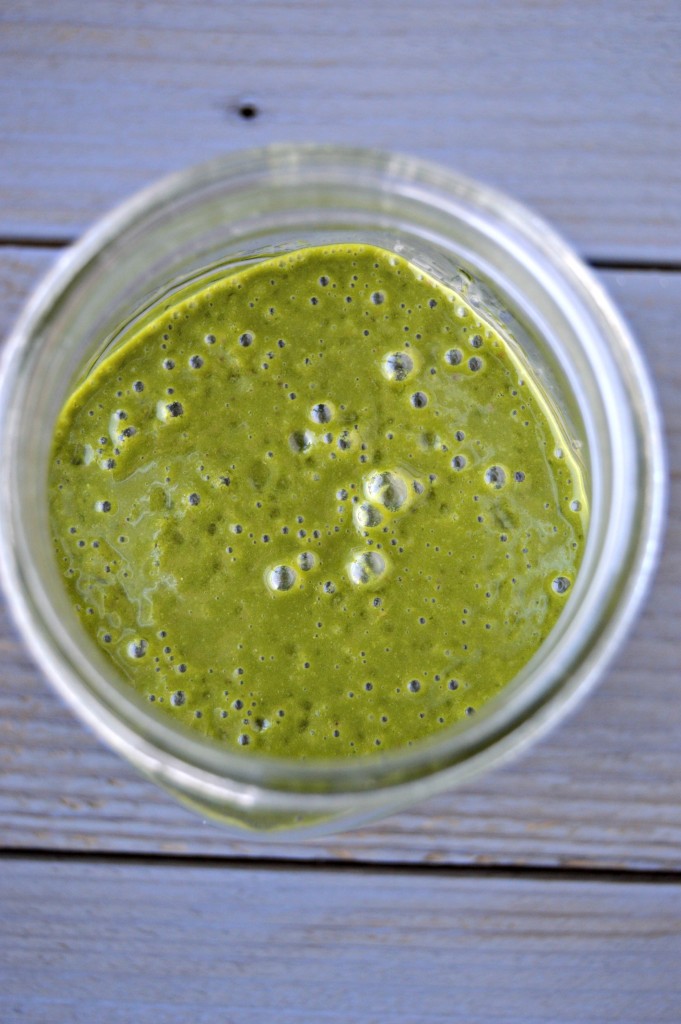 The usual late afternoon weekend snack suspect: a green smoothie!  In the mix was unsweetened vanilla cashew milk, chocolate Vega One protein powder, flax-seed oil, frozen banana, frozen zucchini, and fresh spinach.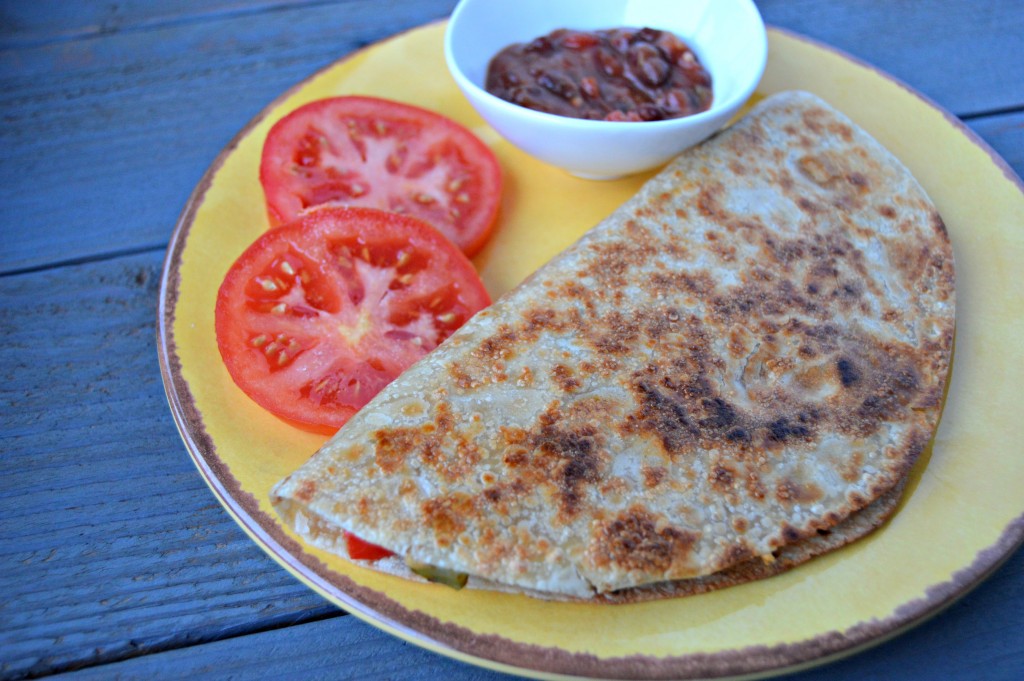 Dinner was quick, easy, and delicious!  I made a veggie quesadilla and served it alongside black bean salsa and fresh tomato slices sprinkled with sea salt.  The quesadilla contained red pepper hummus and zucchini, red peppers, green peppers, onions, and corn sautéed with a little bit of taco seasoning.  This was so good!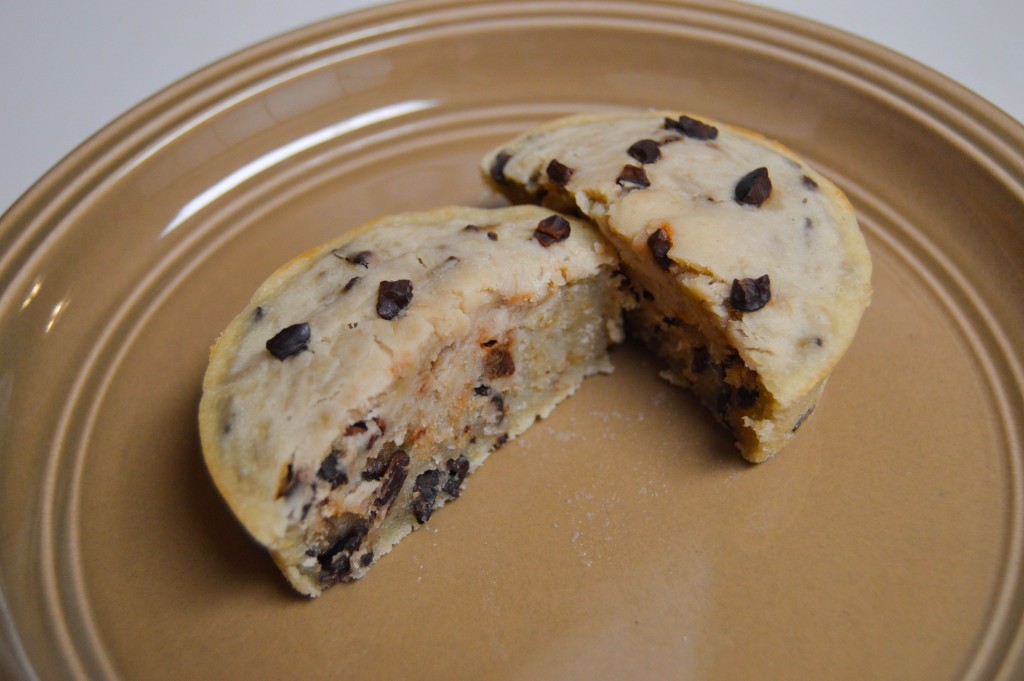 My evening snack was a single-serve cacao nib banana bread muffin.  I'll be sharing more on this next week!
There you have it!  A day of plant-based eats.  Hopefully you found some new tasty meal and snack ideas.  I hope y'all have a great Wednesday!
What is your favorite apple variety?
What have you been eating lately and loving?
This post contains an affiliate link.  As always, I appreciate your continued support of CEVG!