Just like that, the dreaded first day of the work week is upon us.  Some of you are lucky enough to have a three-day weekend thanks to MLK day.  I, however, am not so fortunate.  But instead of whining too much (I'm still going to whine a little), I am going to try my hardest to focus on the positive things.  After all, Jeremy and I had the best weekend away in Des Moines together!
Whenever we decide to meet halfway (ish) in Des Moines, we both leave our cities in the early morning hours in order to take advantage of as much time together as possible. After meeting up a little after 10:00, we spent a couple of hours killing some time at the mall.  I am lucky that Jeremy is so patient and doesn't mind tagging along.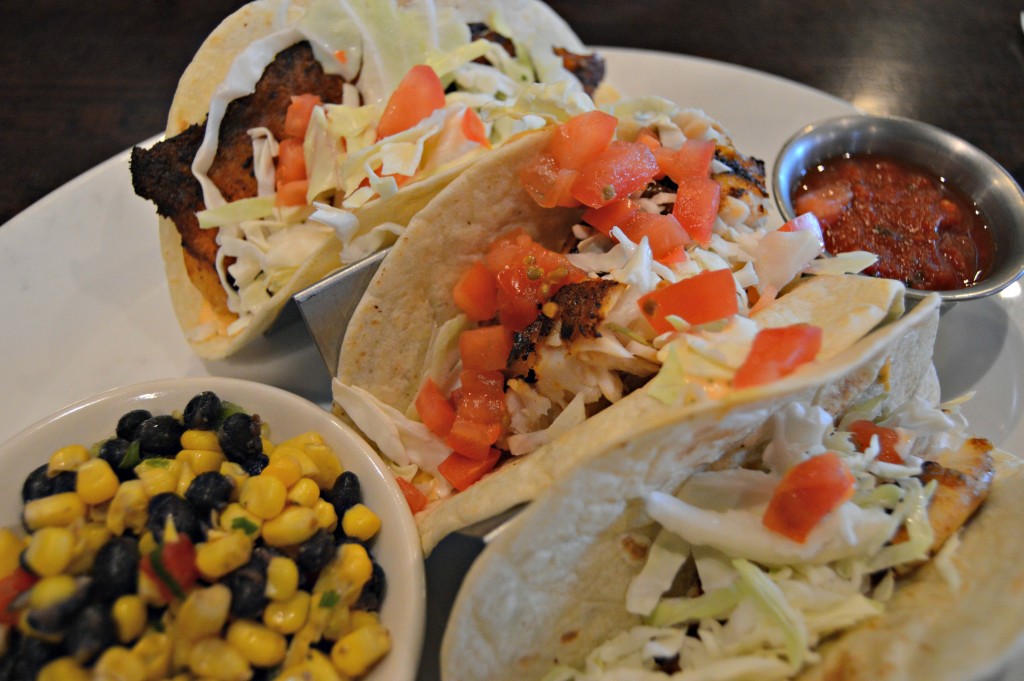 Our next stop after the mall was Granite City Food & Brewery.  Jeremy and I really enjoy eating at local restaurants, so we do not hit up chains very often.  As a result, we have acquired quite the collection of chain restaurant gift cards over the past several years.  We decided to save a little money and use one of the cards from our stash.  I ordered the fish taco trio because it was made using tilapia, and I decided it would be a great idea to try it for the first time at a restaurant.  I was so pleased with my choice.  I ate all three of them, and can now call myself a tilapia lover.  Now I need to figure out how to make them at home.  Does anyone have any recipes they love?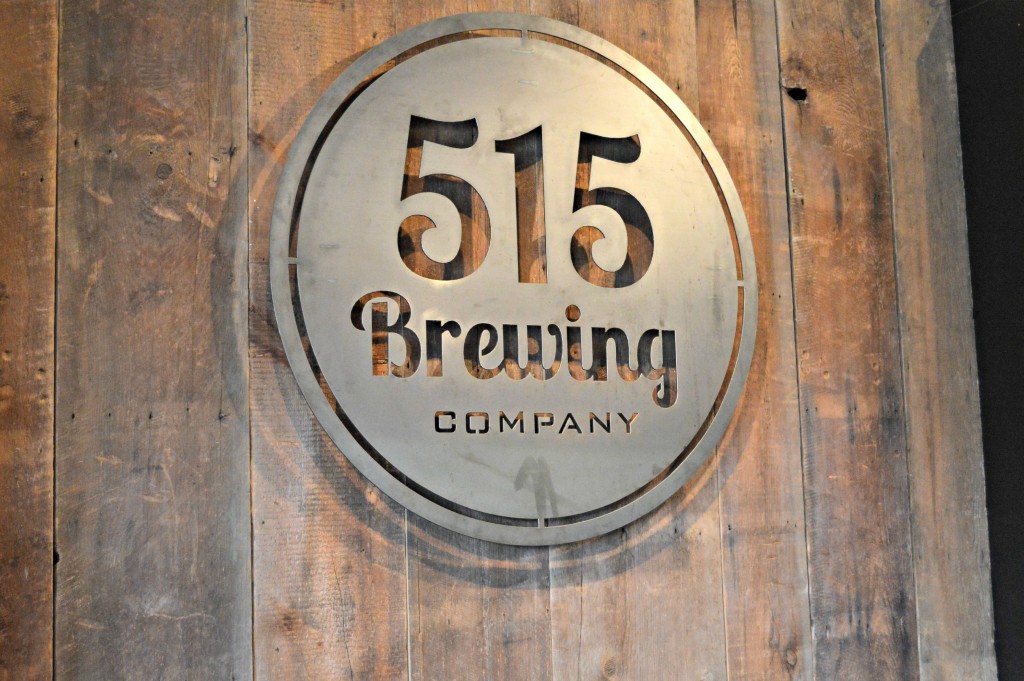 Our next stop was a local brewery, 515 Brewing Co.  Checking out new-to-us breweries is certainly a favorite pastime of ours.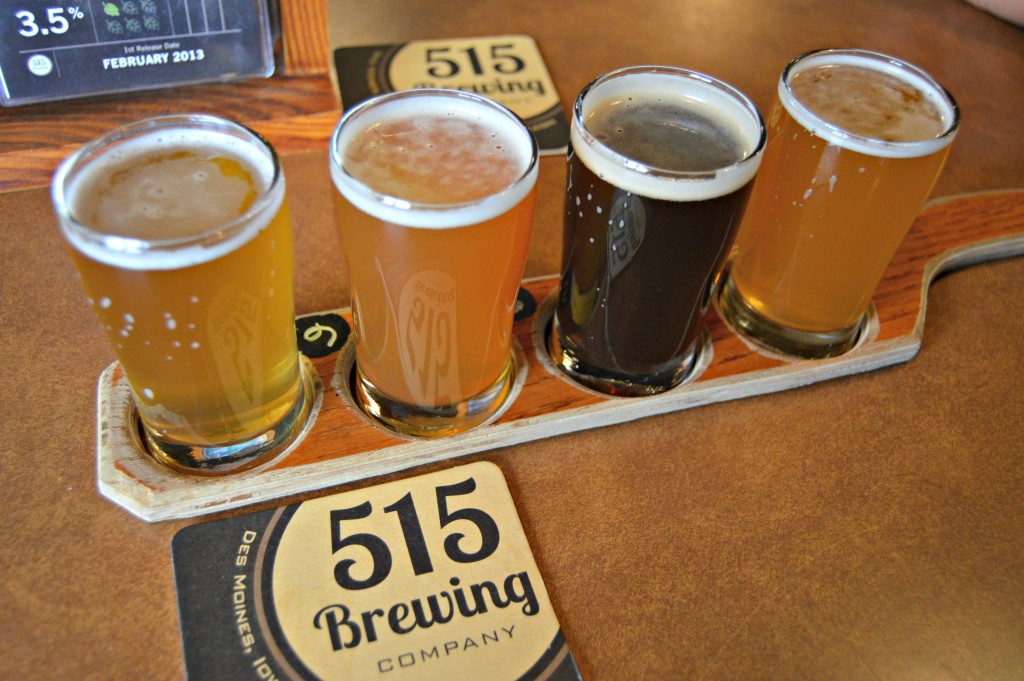 We ordered a flight of four in an effort to try as many beers as possible, and ended up ordering another two tasters afterwards.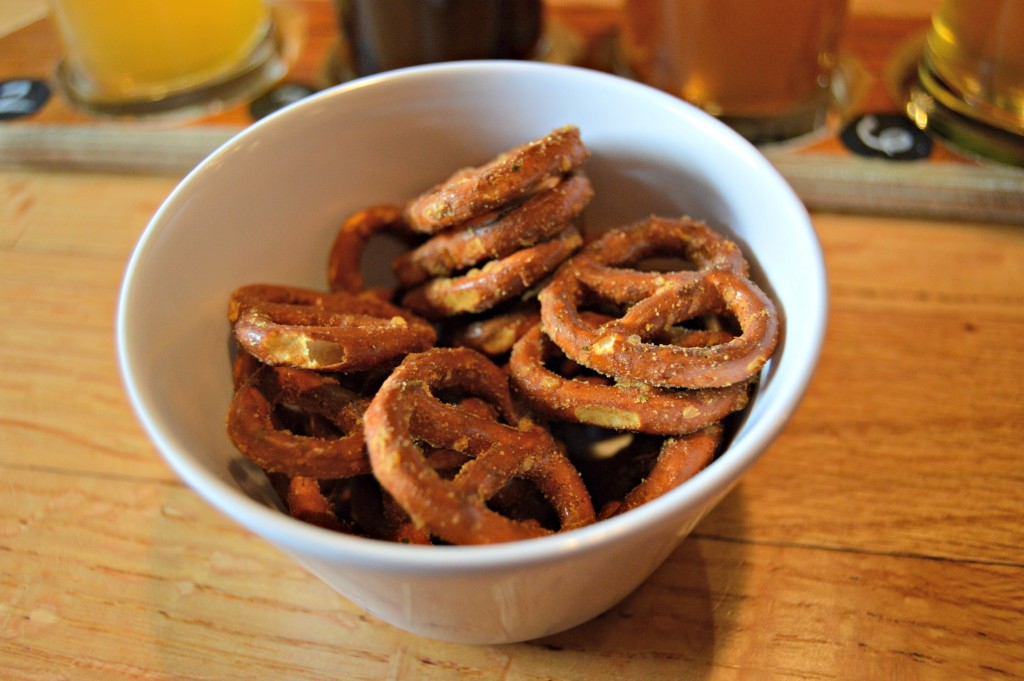 I love a brewery who serves pretzels alongside their beer.  These "pub" pretzels were amazing!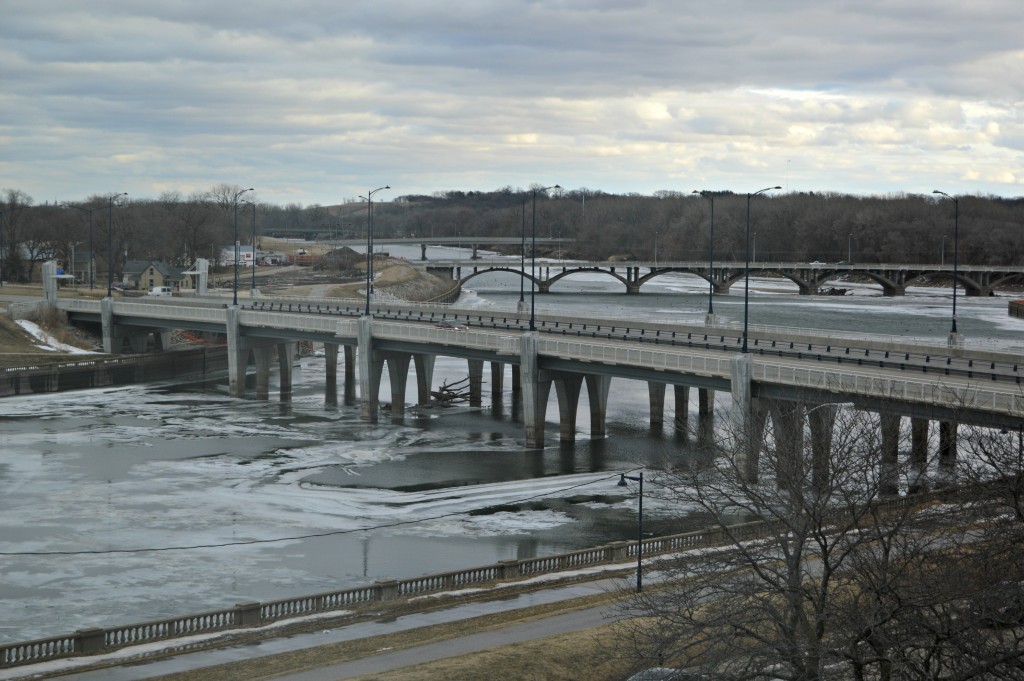 Once 3:00 rolled around, we headed downtown and checked into our hotel.  It was in a great location, and had a nice view of the river.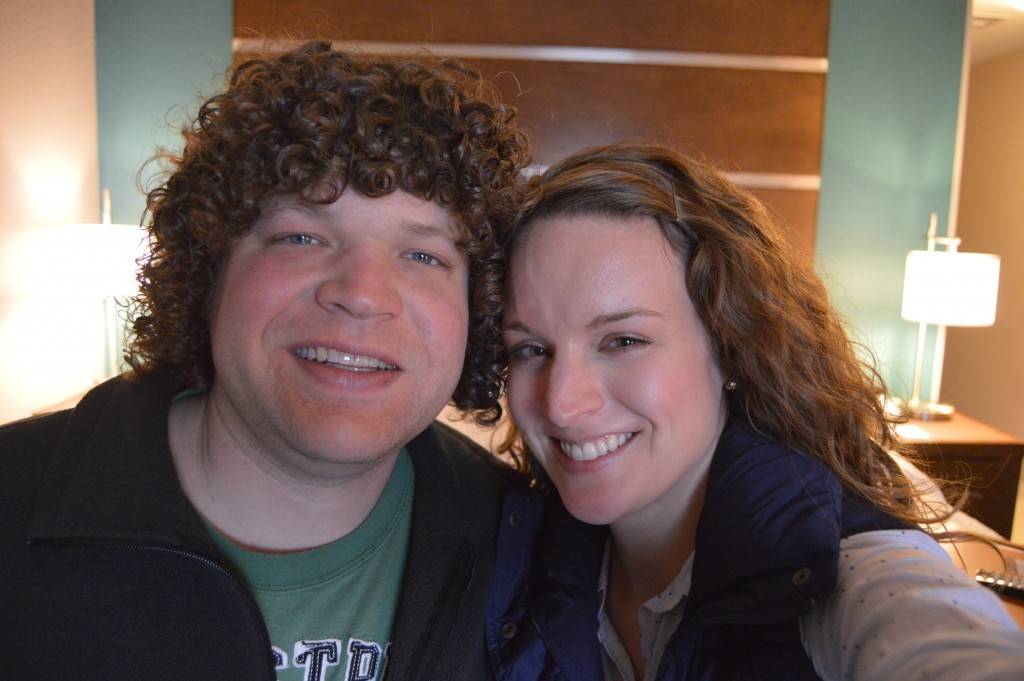 We hung out for a bit and then got ready for dinner.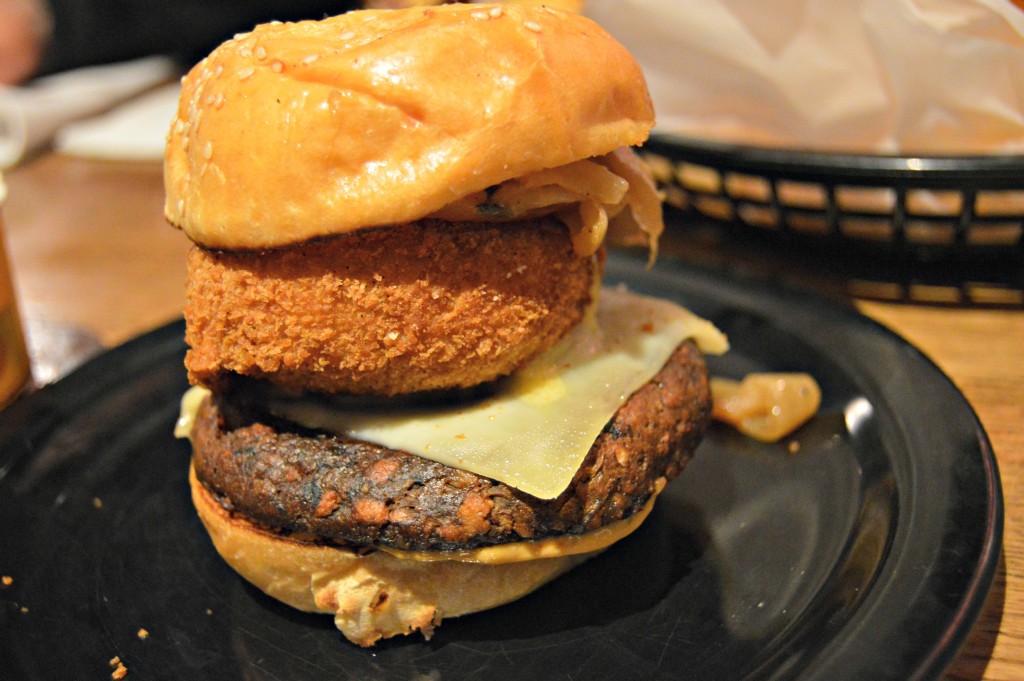 I took Jeremy to one of my favorite Des Moines restaurants: Zombie Burger.  After an hour-long wait (yes, it is that popular), we were more than a little hungry.  I ordered the Juan of the Dead burger with a veggie nut patty.  It was topped with a green chile and cheese croquette, Monterey Jack cheese, caramelized onions, and chipotle mayo.  When I cut into the croquette, the cheese oozed out.  It was amazing!  Jeremy ordered the ever popular Walking Ched (the "bun" is made from fried macaroni and cheese).  As a major burger and mac & cheese fan, it was perfect for him.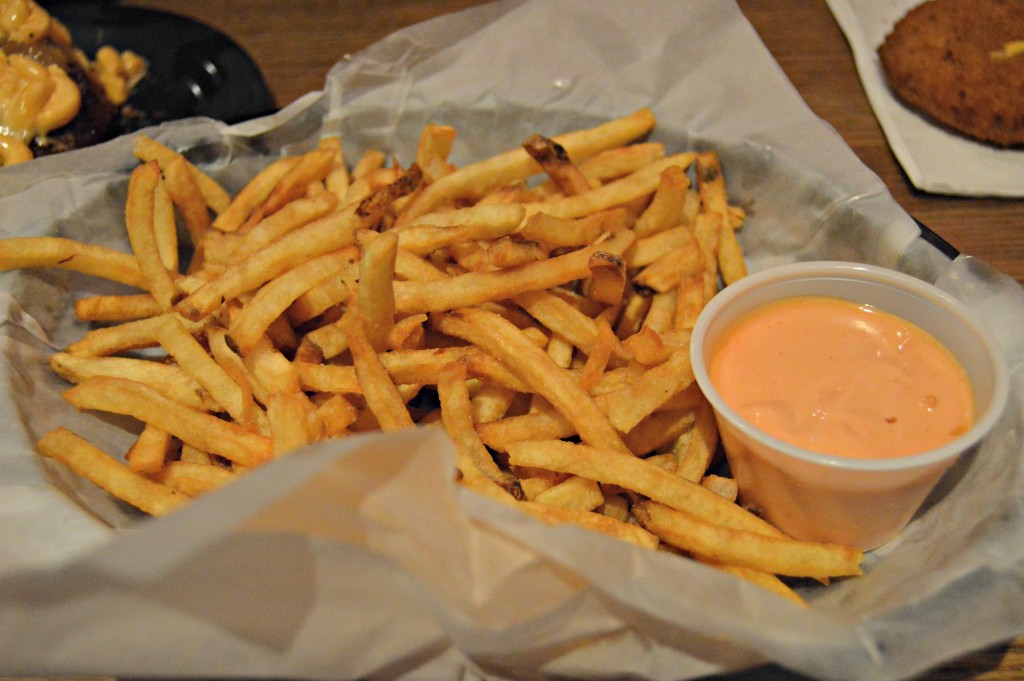 We also shared a basket of fries with their special sauce, but agreed that next time we could probably go without them.  Not because they weren't good, but because we were stuffed just from our burgers!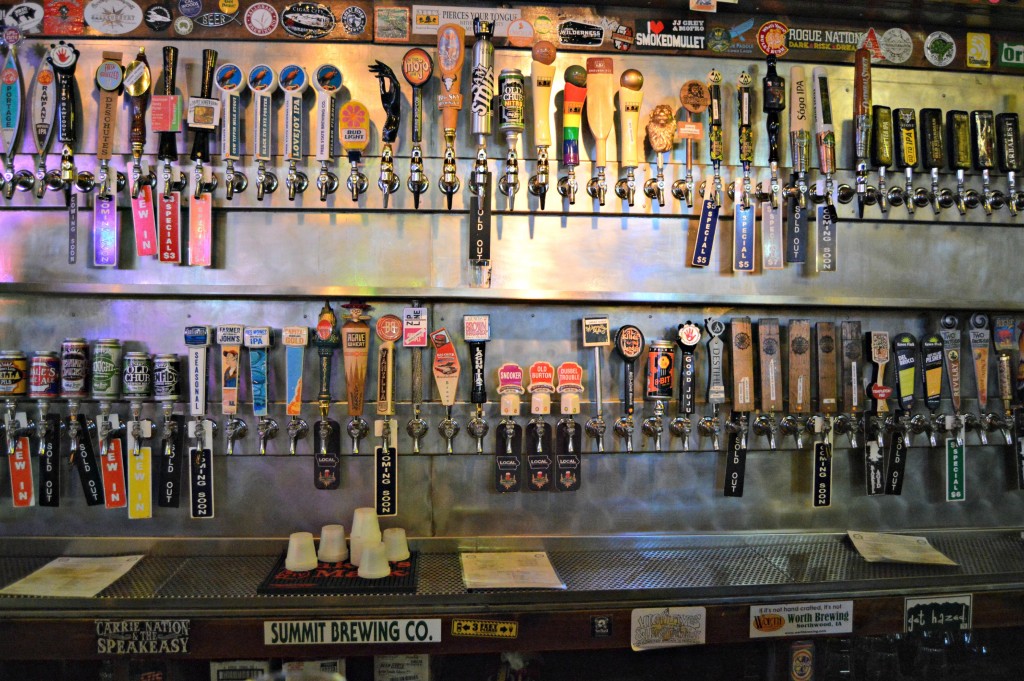 After dinner, we went back to the hotel for a bit to let our bellies digest.  Then we were off to our favorite bar in Des Moines (or probably ever): El Bait Shop.  They have about a bazillion beers on tap, and even more in bottles.  This picture only shows about half of their tap handles.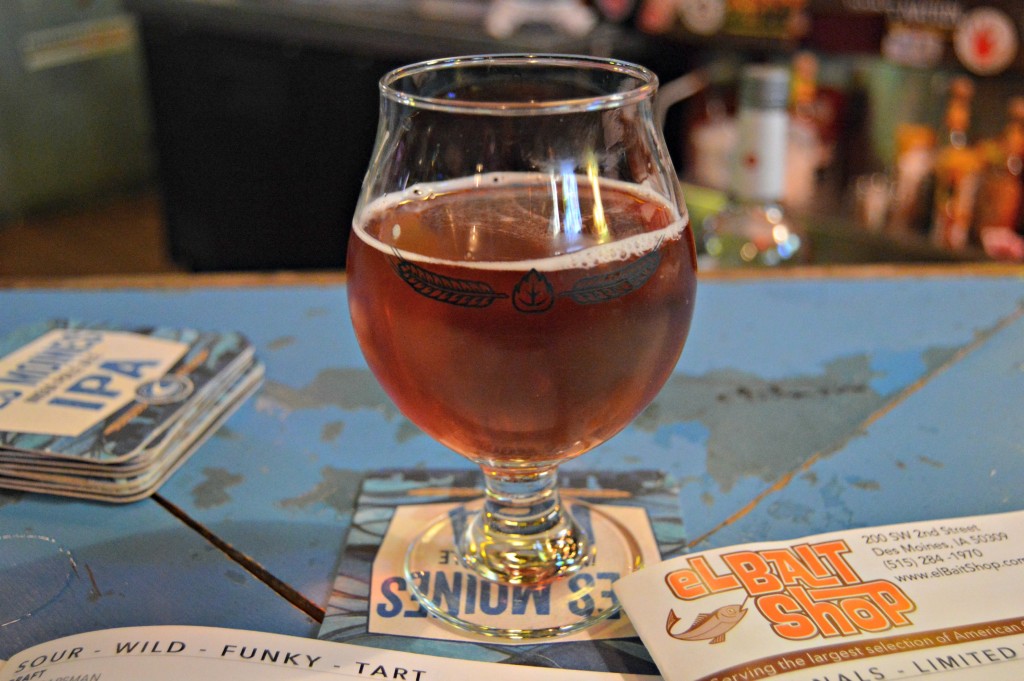 We each tried several different beers, and left around 1:00 a.m. a little more than tipsy.  It is a good thing that our hotel was only a one-block walk away!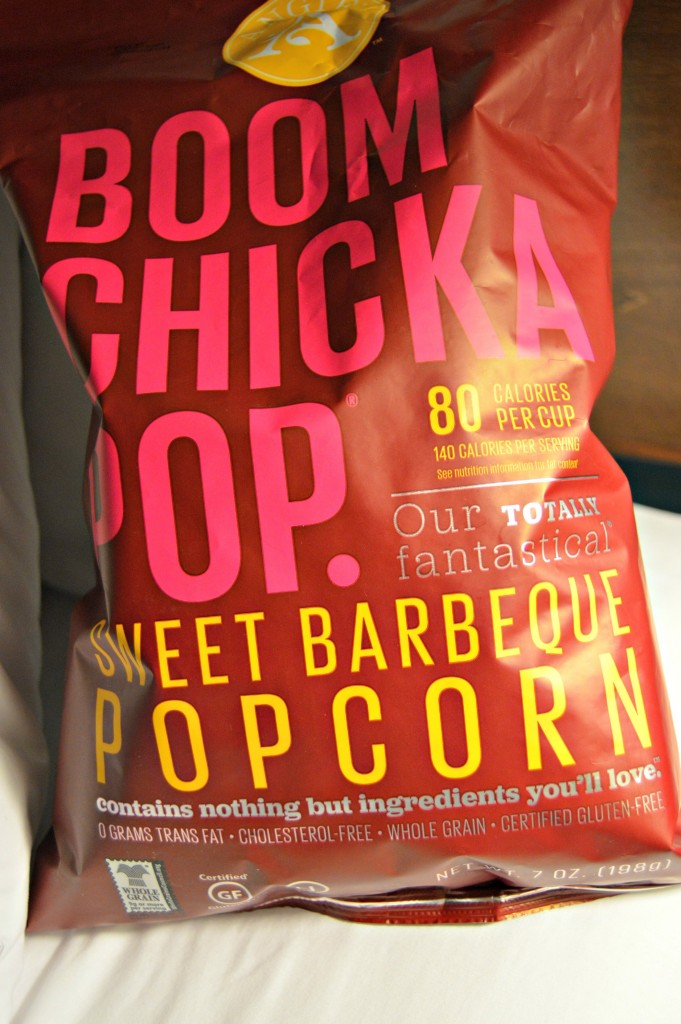 I obviously could not end the night of drinking without a before bed snack.  I was so excited when I heard about this Hy-Vee-exclusive sweet barbecue popcorn from Angie's a couple of weeks ago.  Jeremy was kind enough to bring some to me since he knew how eager I was to try it.  It is really good!  If you live in the Midwest, you need to get your hands on a bag of this popcorn.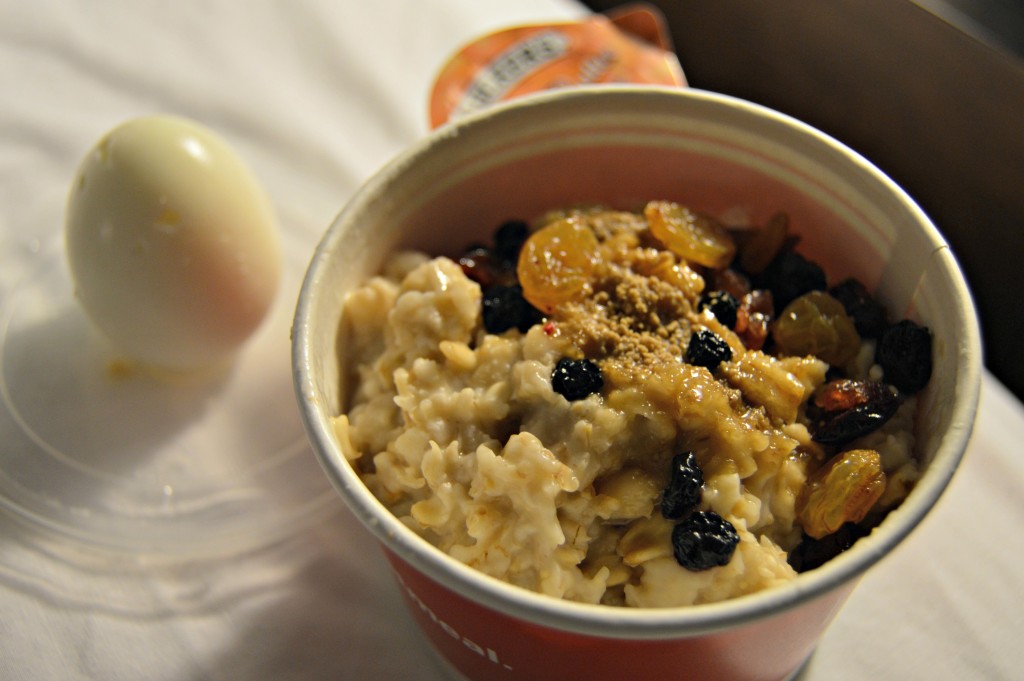 It is safe to say that we slept in on Sunday morning.  We did make sure to take full advantage of the hotel's continental breakfast, though!  I went with oatmeal with brown sugar and cinnamon, dried fruit, and peanut butter stirred in.  I peeled this hardboiled egg, only to find that it was incredibly flavorless.  It went straight into the trash.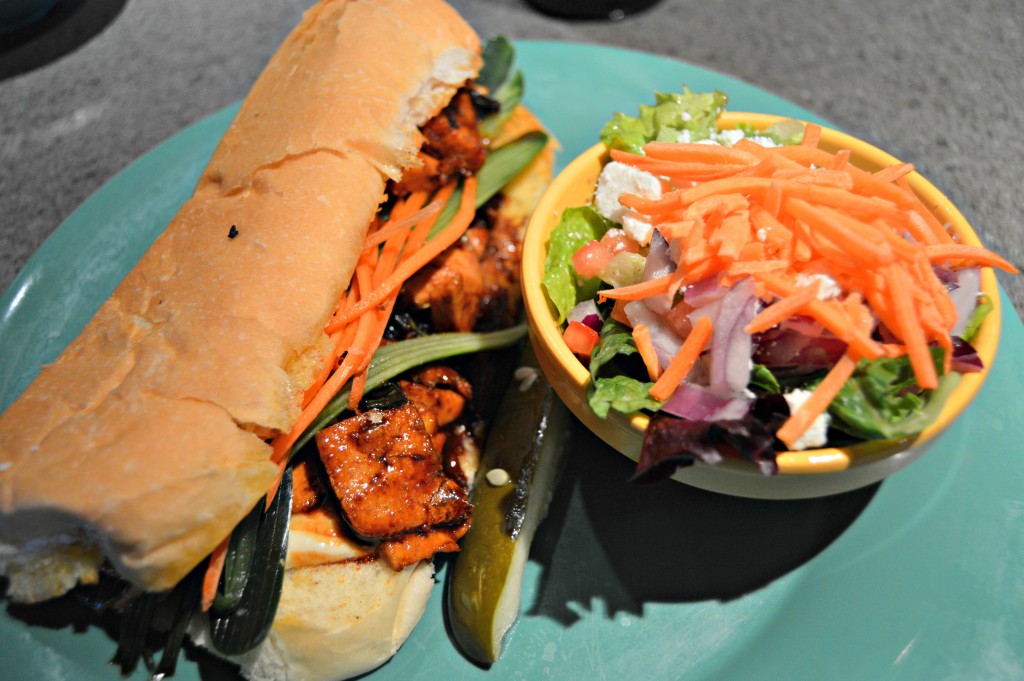 Our breakfast kept us full for a while, but we made sure to hit up one of our other favorite Des Moines restaurants, Gateway Market, for lunch.  As usual, I ordered the vegan Tofu Bahn Mi sandwich with a side salad.  I cannot get enough of this meal!
After lunch, we went and saw American Sniper.  I didn't love the fact that the theater was so packed we had to sit in the third row, but the movie was fantastic.  You should definitely go see it if you get a chance!
And finally, I just have to share one of my purchases over the weekend with you.  When you find a beer with your name on it, you buy it!
I am definitely sad Monday is here and our great Des Moines weekend is over, but I am so grateful for the time spent with Jeremy.  I hope y'all had a truly wonderful weekend, too!