Friday, oh how I love thee!  Fridays are always my favorite day of the work week, but I especially look forward to them on the weeks when I am getting back from an extra long weekend.  I think most people would agree that going back to work after having five days off is so tough.  I spent my week catching up on voicemails and e-mails, and the week seemed to drag on and on despite me technically only working 4 1/2 days.  It's funny how that happens, isn't it?  But… none of that matters now that Friday is officially here!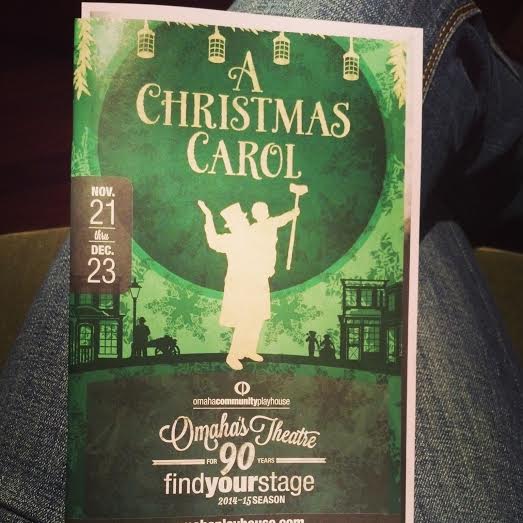 December is easily one of the busiest months of the year, and mine is already off to a wild start.  Last night, I checked another thing off of my 2014 bucket list and went to see A Christmas Carol with Erin, Joanna, and Jordan.  The musical is a pretty big tradition here, so I was excited to be a true Omahan (is that right?) during the Christmas season.  I really enjoyed the production, and it got me even more in the holiday spirit- if that's possible!  I have a nearly jam-packed calendar for the rest of the month, which would normally overwhelm me, but I love the busyness of the holiday season.
Do you know what else I love?  A good recipe.  And lucky for all of us, I have four to share with you today!
Friday Foodie Favorites: December 5, 2014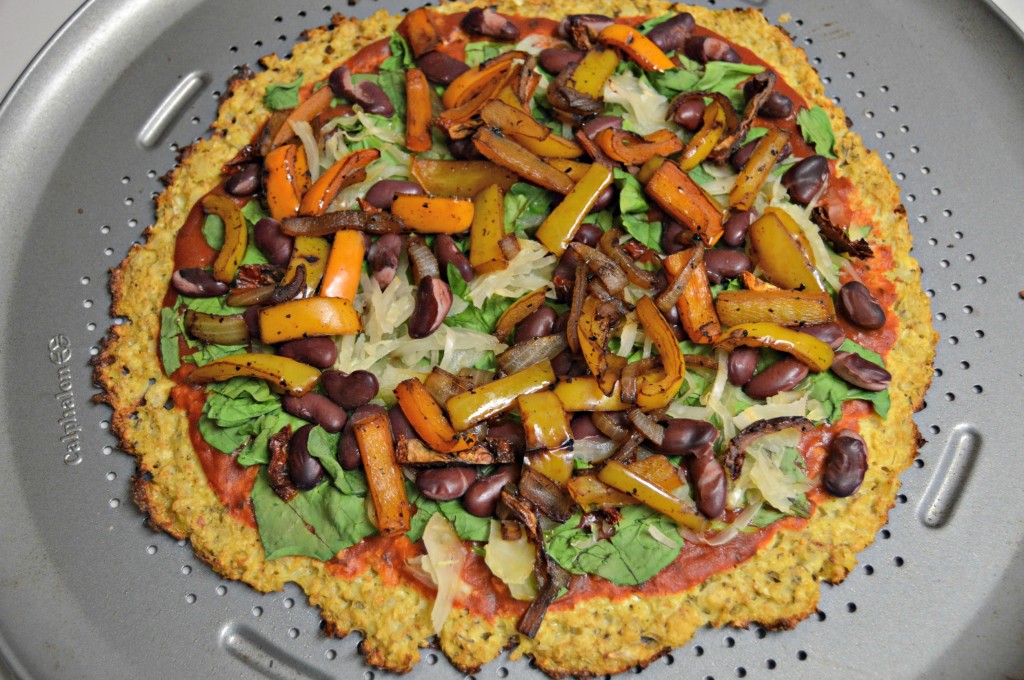 Until last month, it had been over a year since I had made a cauliflower pizza crust.  But when I came across McKel's recipe for a version that did not contain cheese, I knew that I had to try it.  I have seen many vegan versions out there (and would love to try them), but I was okay with throwing some eggs into this one.  Even without the cheese, I found the consistency to be the same as my own cauliflower pizza crust, and the flavor was very similar.  I now know that cheese is not necessary for a delicious pizza crust.  This cauliflower pizza crust ended up being even larger than my own crust recipe, which I was definitely not complaining about!  What can I say, I like to eat!  The toppings that I chose for my pizza crust consisted of a hodge podge of various veggies and proteins, including sauce, spinach, sauerkraut, onions, bell peppers, and kidney beans (leftovers from my fridge).  It was a totally random combination, but it ended up being SO delicious.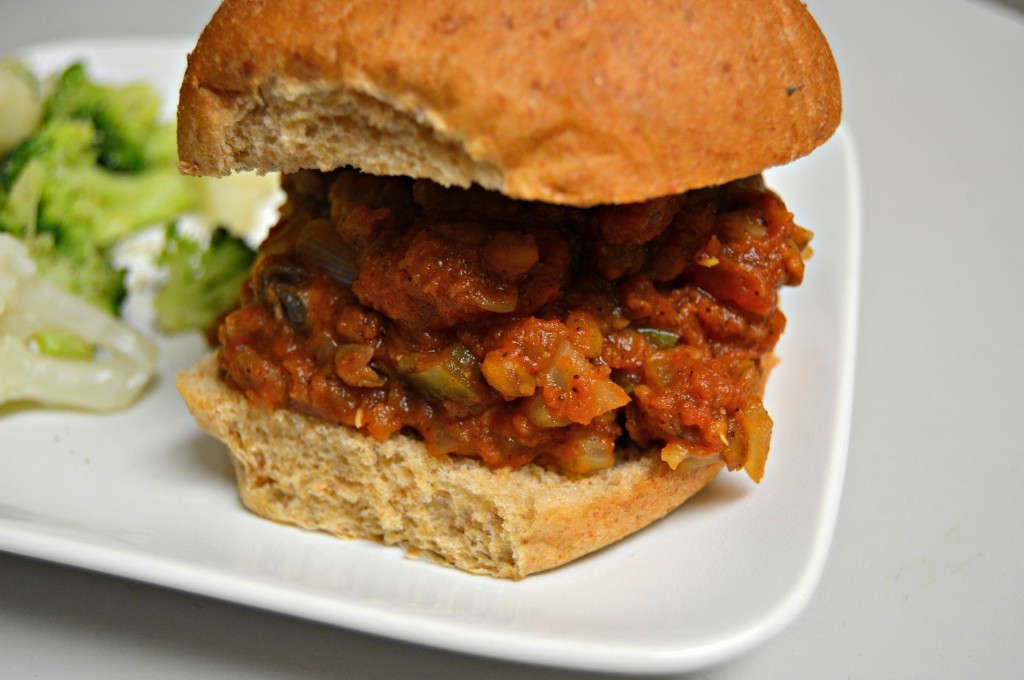 If you have been around the blog for awhile now, you know I have a serious love for lentils.  One of my favorite ways to eat them is in lentil sloppy joes.  I grew up eating sloppy joes as a kid, so having a vegan version to satisfy that craving is a lifesaver.  In fact, I would go as far as saying that lentil sloppy joes are better than the real deal!  I am a major lover of this lentil sloppy joe recipe, but when I saw Char's version and all of the extra veggies she snuck into hers, I instantly added it to my meal plan.  We are talking celery, mushrooms, peppers, and onions in this baby!  While I am not a huge fan of mushrooms on their own, I love them in dishes and thought they were the perfect compliment to the lentils for a meaty texture/taste.  I followed Char's recipe exactly, except I added in some onion powder and garlic powder because I pretty much add that stuff to everything.  I highly recommend adding these delicious sandwiches to your next meal plan.  They are full of fiber, protein, and deliciousness.  Oh, and for the heads up… I'd say these make more around 6 servings for the average person.  Though, like Char, I made mine into 4 <– again with the whole "liking food" thing.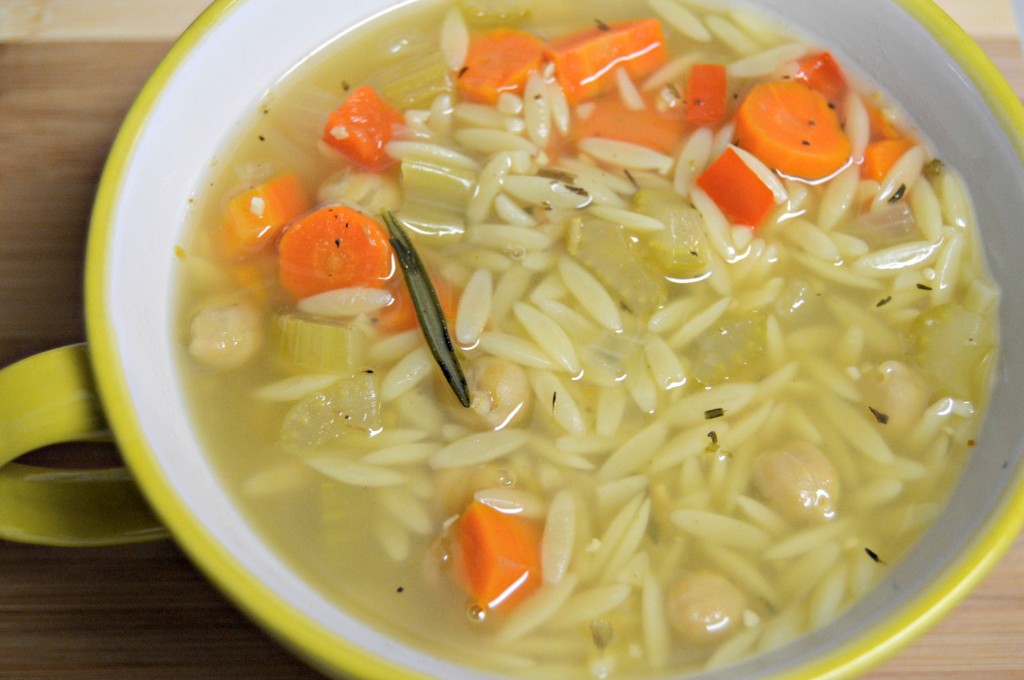 You guyyyysss… this soup is. so. good.  I almost cannot even express just how delicious it is.  I made Alex's Vegan Lemon Chickpea Orzo Soup a couple of weekends ago and was in heaven.  If you are a big-time soup lover like I am, you will definitely love this.  It was a bit reminiscent of my "No Chicken" Noodle Chickpea Soup (which may be why I loved it so much), but I really enjoyed the change from the egg noodles to orzo pasta.  This was my first time cooking with orzo, and it definitely will not be the last.  I absolutely adored the texture that it gave to this soup.  Alex was also spot-on with the addition of lemon juice.  It may sound a bit strange at first, but the hint of lemon perfectly complimented the saltiness of the soup.  I can almost guarantee that this will be made again over the next several weeks.  I need to restock my fridge and freezer ASAP!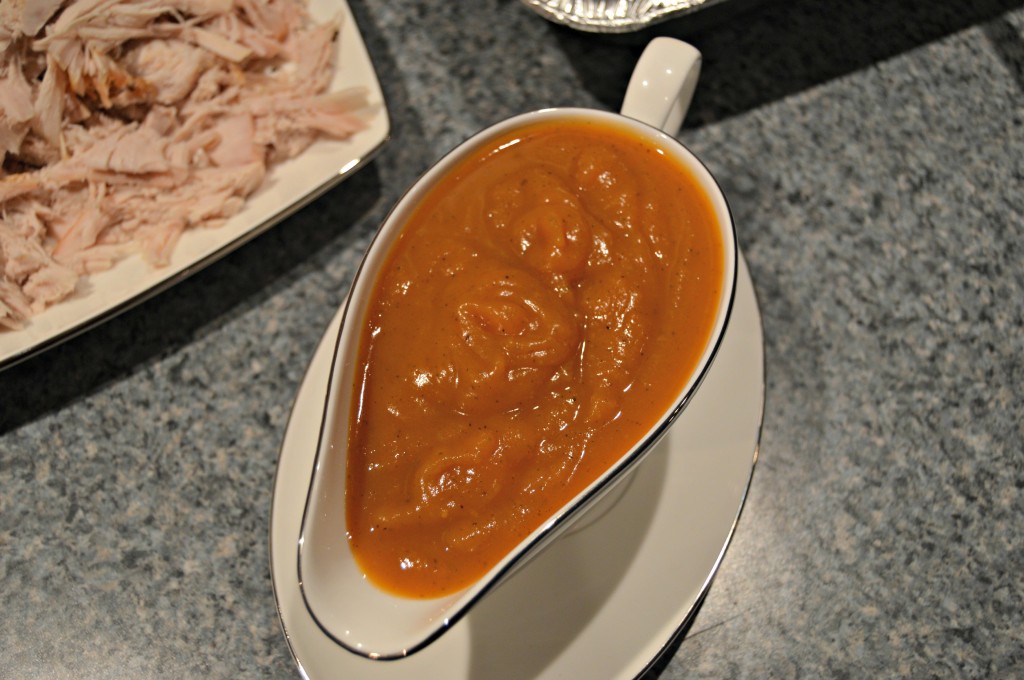 I wanted to be sure that I shared this final Friday Foodie Favorite with you before Christmas time rolls around.  During our Three Cooks One Kitchen Friendsgiving gathering last week, we made Kelly's Butternut Squash Gravy.  While I knew that I loved butternut squash, I wasn't entirely sure what it would taste like in gravy form.  I should have known that Kelly would never lead me astray!  This gravy was a huge hit at the dinner celebration.  The texture was perfect, it was slightly sweet, and yet it still had just the right amount of savoriness to it.  I topped my dressing with it, and it was the best addition that I could have made.  The turkey eaters loved it with their dinner, too!  Can we also talk about how easy it was to make?  If you can chop (or buy pre-cut like we did!), stir, boil, and blend, then you can make this gravy.  Do yourself a favor and add it to your Christmas meal plan.  Or for any meal, really.  I imagine it is fantastic over mashed potatoes and would be a great addition to my Butternut Squash Lentil Loaf!
Pizza, sloppy joes, soup, and gravy made with squash.  Oh yes.  All of those things just happened.  You can thank me later after you cook up these recipes 😉
Have a wonderful Friday and a great weekend!