Things are getting old school here in Clean Eating Veggie Girl land today.  For the past several months I have been sharing my "recent eats" each Wednesday for What I Ate Wednesday.  Today, however, I am taking things back to when I first started participating in WIAW and I am showing you a full day of eats.  I somehow miraculously remembered to take a picture of everything that I ate in a day, so I figured "why not?!"
But before we get to the food, last Wednesday I mentioned that I already had my Christmas decorations up.  So I feel that it is only right that I share a picture of my pretty little Christmas tree.  Feel free to roll your eyes at this point in the post.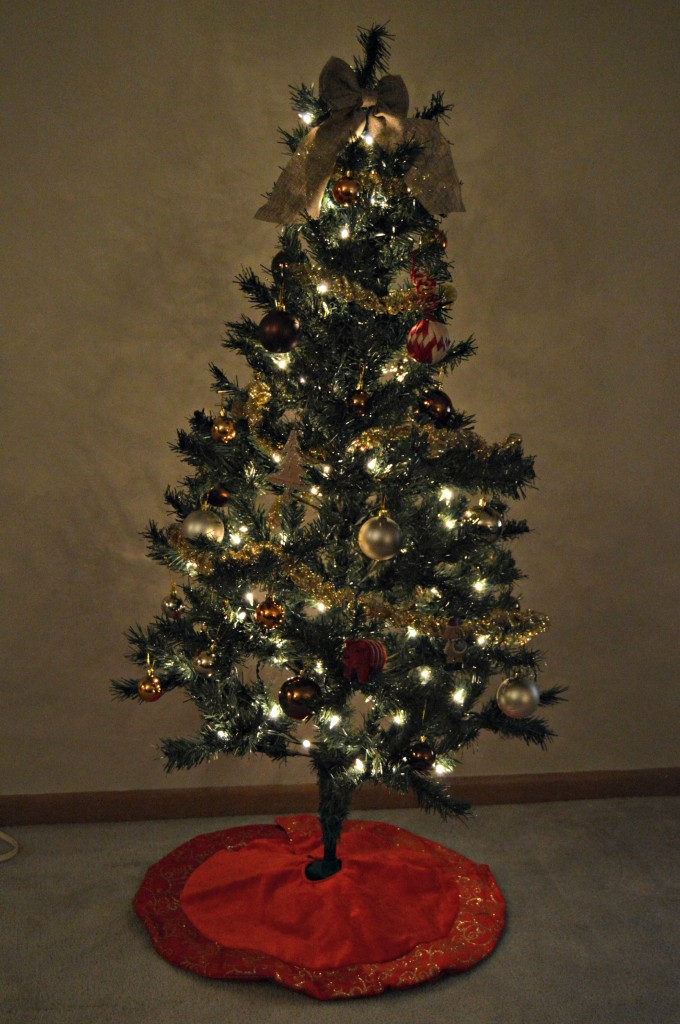 Isn't it cute?  It is a little four footer that is just perfect for my apartment!
Now enough with the Christmas craziness…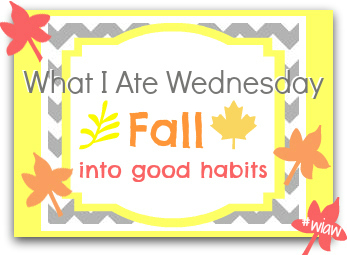 What I Ate Wednesday: November 12, 2014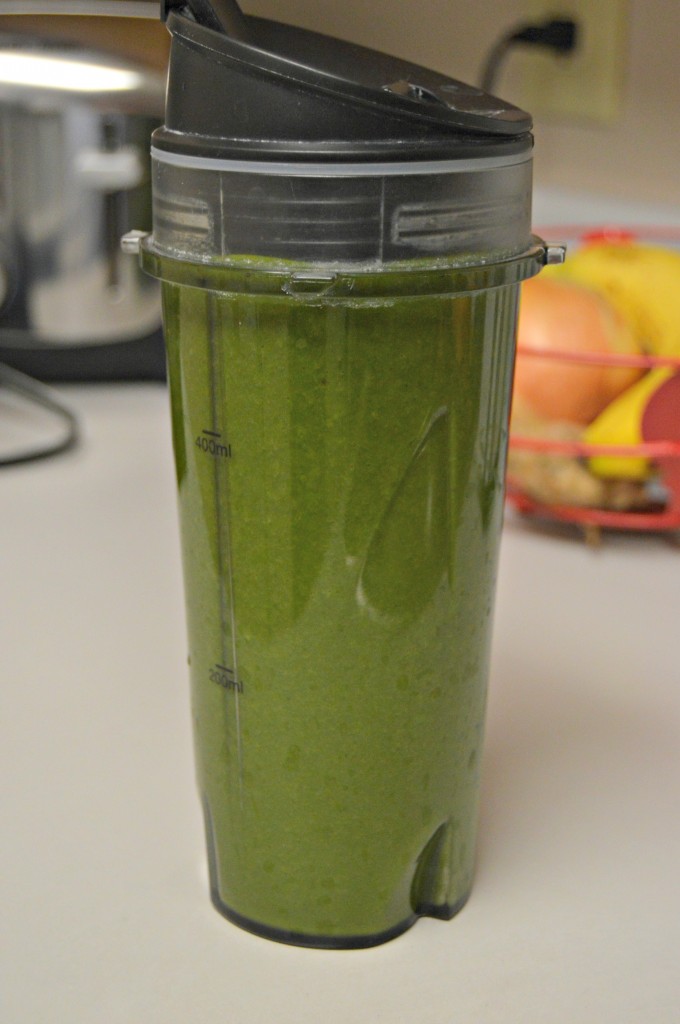 My daily breakfast #1: a green smoothie!  In the smoothie was unsweetened vanilla almond milk, chocolate Vega smoothie protein powder, frozen banana, frozen zucchini, and tons of fresh spinach.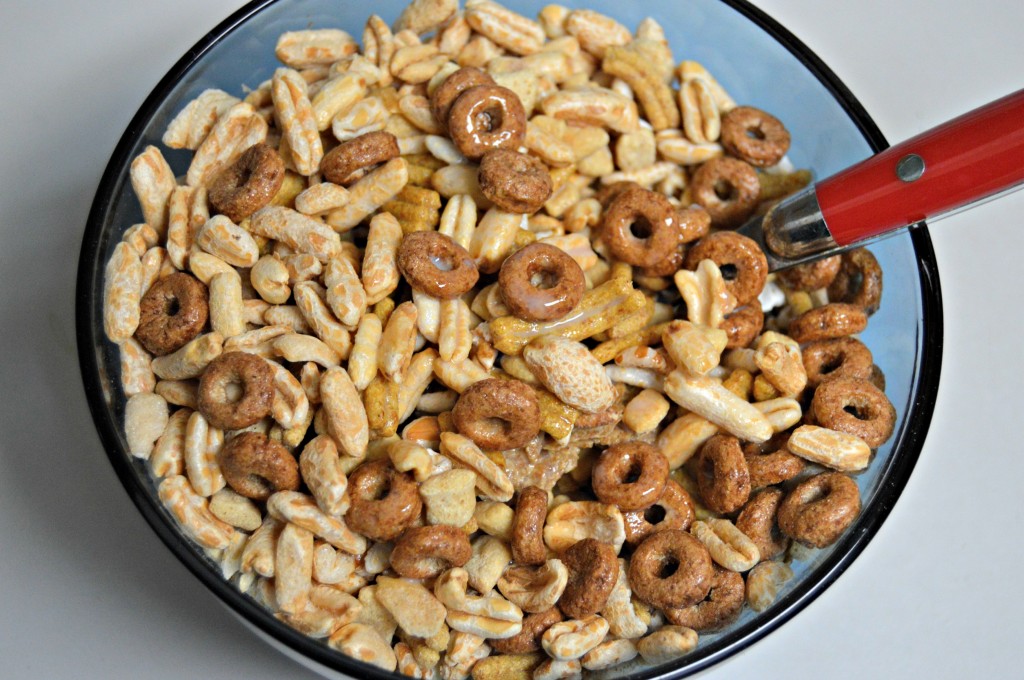 My second breakfast was a giant bowl of cereal.  This is the exact same breakfast that I ate last Wednesday.  I was on a cereal kick over the Summer, stopped eating it for awhile, and now I am loving on it again.  My mixed bowl of cereal included Kashi Go Lean, 365 Whole Wheat Flakes, puffed kamut, and Cascadian Farm's Chocolate O's.  I always top my cereal off with unsweetened vanilla almond milk, and I always eat  A LOT of cereal in order for it to stick with me for awhile.  Just ask Jeremy.  I made him a bowl last weekend and he said it "was the biggest bowl of cereal he had ever eaten."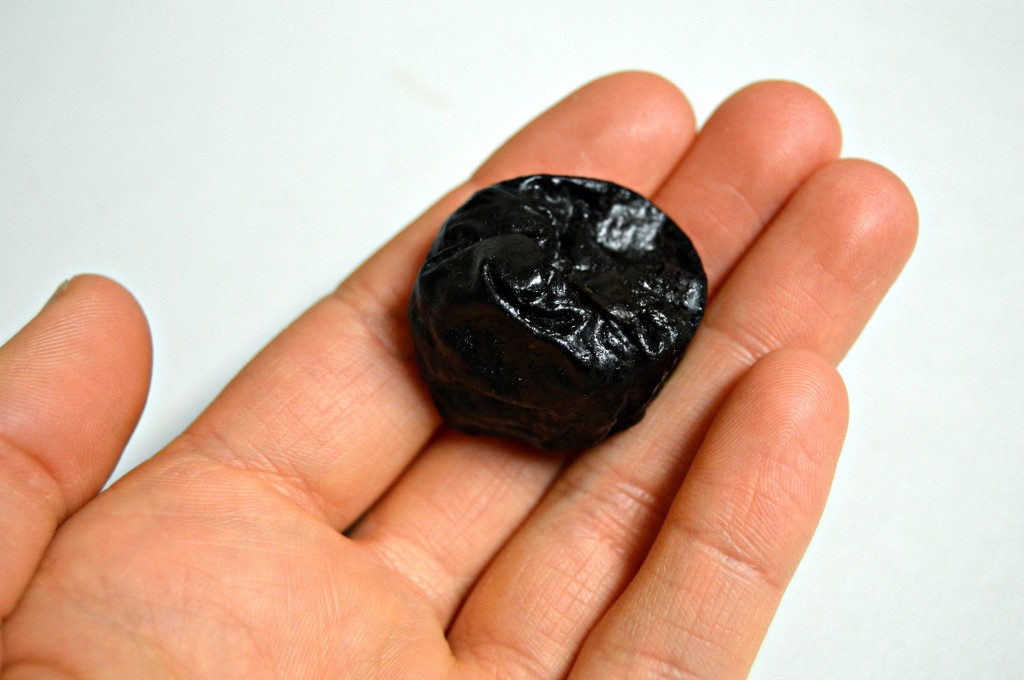 I always randomly snack on dried prunes throughout the day.  I usually end up eating two or three whenever a sweet craving hits.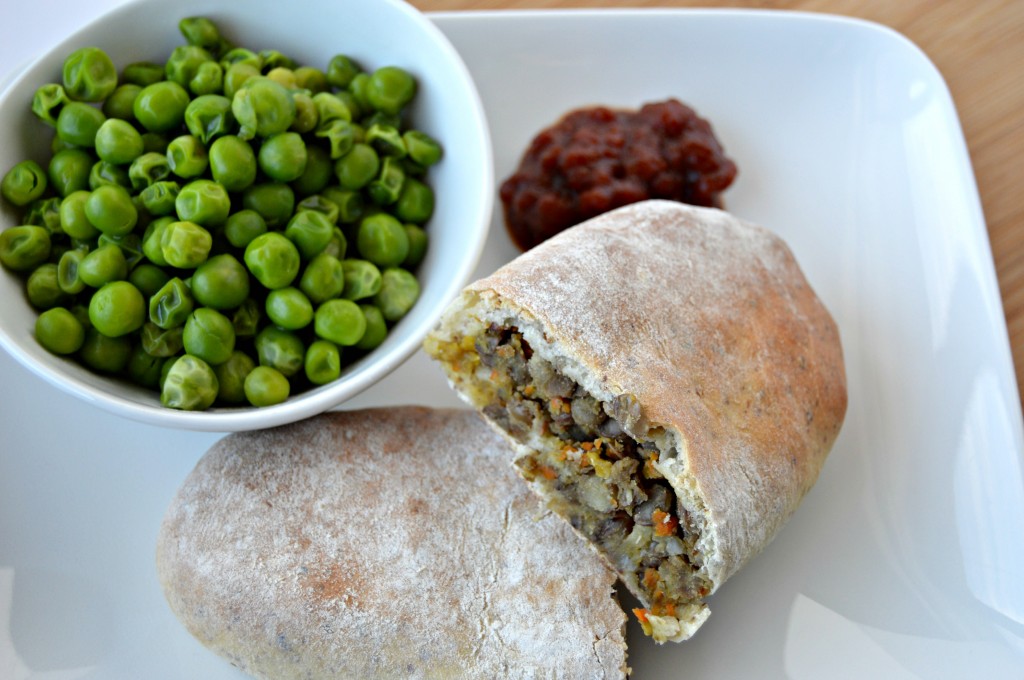 My lunch was made up of two things that I pulled out of the freezer: a leftover Vegetarian Runza (dipped in sundried tomato ketchup) and a side of peas.  This lunch really hit the spot!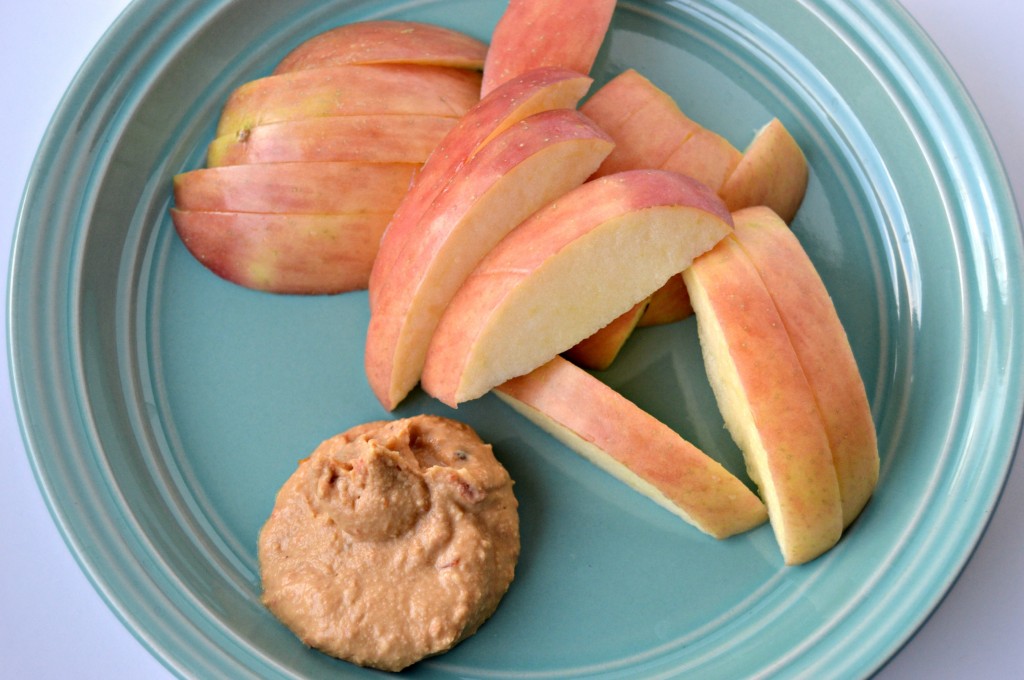 A couple hours later I was hungry again, so I snacked on a sliced apple dipped in a spicy hummus.  I know it may sound strange, but I love the sweet and savory/spicy combination so I thought it was delicious.  Do not knock it until you try it!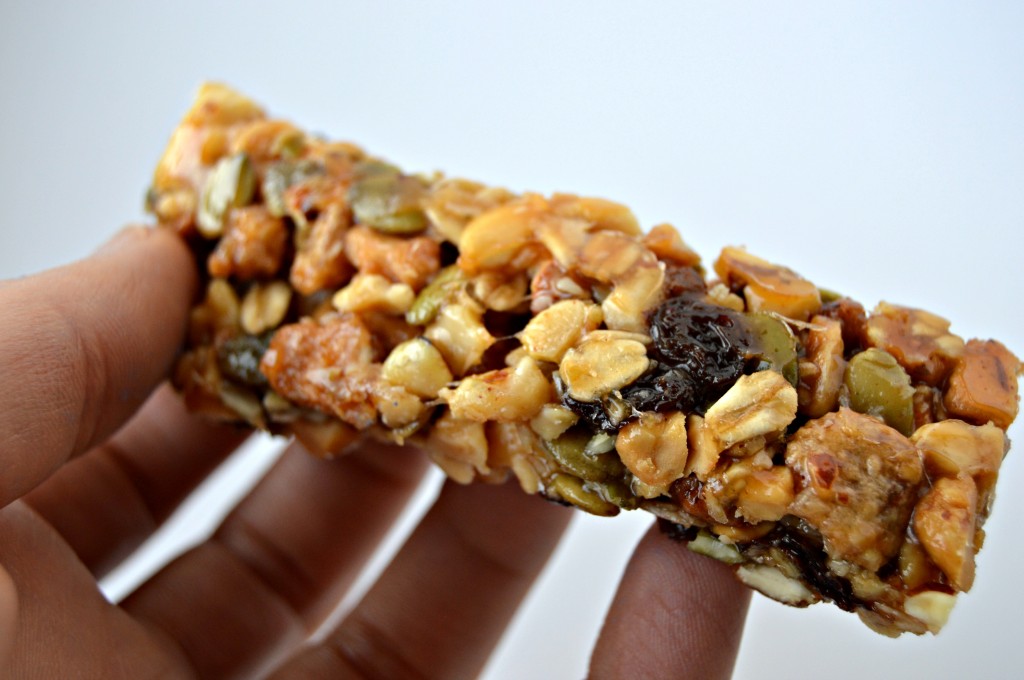 I was having a haaangry afternoon, so I went in for a second snack.  I chose a new-to-me Balance Bare bar in the Sweet & Spicy Nut flavor (again with the sweet and spicy/savory combo).  I tend to be super picky when it comes to bars and only like ones that have simple ingredient lists, so I was pleased with the fact that I could actually pronounce every ingredient that was in this bar (nuts, spices, coconut oil, etc.).  It tasted pretty darn delicious, too!  This bar has officially been added to my list of Hannah-approved nutrition bars- for both healthiness and taste.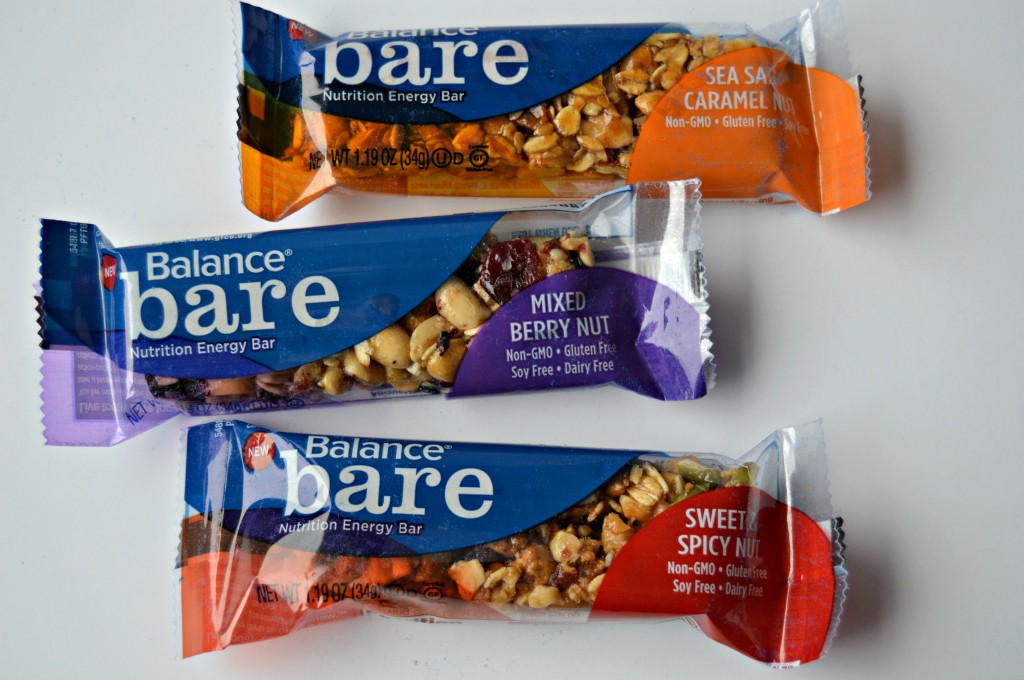 The Sweet & Spicy nut is not the only flavor that these bars are made in.  There is also a Sea Salt Caramel Nut and a Mixed Berry Nut.  I have since tried the Mixed Berry and, it too, is spot on.  Both the Sweet & Spicy Nut and the Mixed Berry Nut bars are vegan, which I loved.  Since I try to keep my nutrition bars dairy-free, I passed along the Sea Salt Caramel Nut bar to Jeremy when he was visiting a couple weekends back.  I actually give him one of each bar and he said that the Sea Salt Caramel Nut was his favorite flavor.  So there you go.  If you are into dairy then it sounds like that is a great way to go.  Talk about a healthy alternative to your traditional candy bar!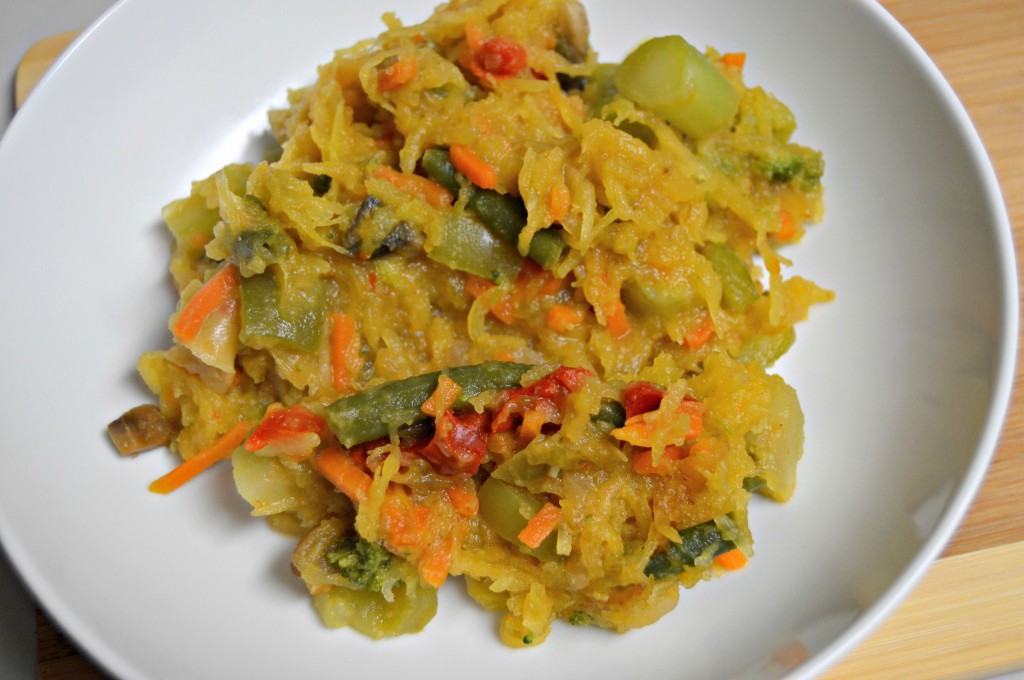 Dinner was one of my all-time favorite ways to use spaghetti squash: Robyn's Spaghetti Squash Pad Thai.  I have made this countless times and talked about it here on CEVG on several occasions.  I feel like maybe I should be a spokeperson for this recipe 😉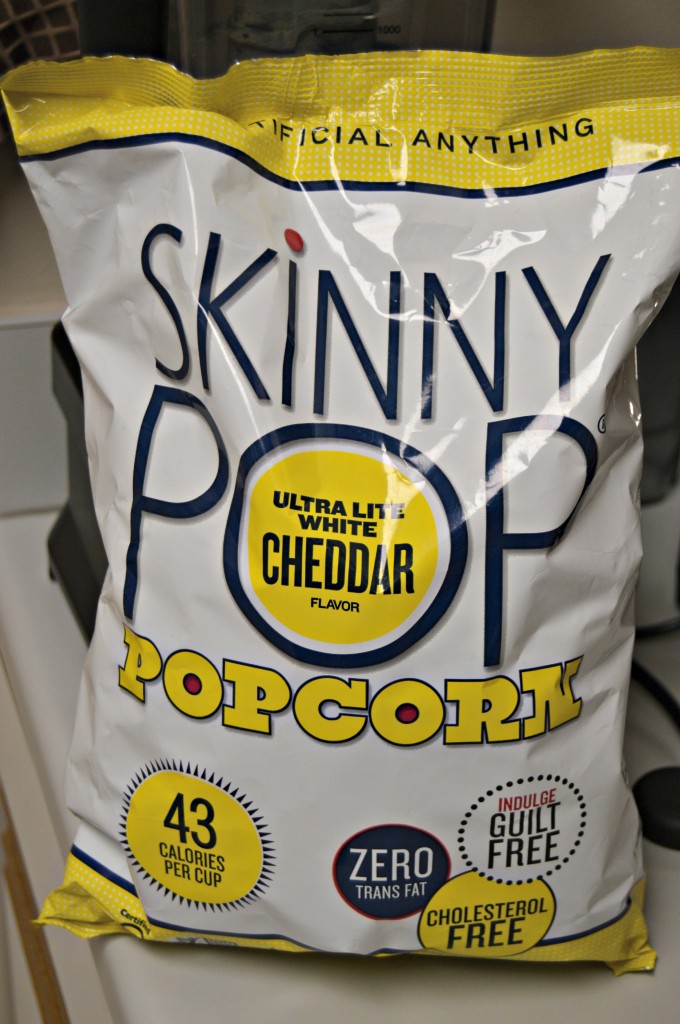 I have a lot of favorite popcorns, but this is definitely one of the best!  I finished off the night with a big 'ole bowl of this vegan white "cheddar" popcorn.  It was the perfect way to end the night!
There you have it.  A day of vegetarian eats.  Have a great Wednesday!
What is your favorite thing that you ate yesterday?
When do you normally put up your Christmas tree?
Disclaimer: I was provided with free Balance Bare bars for review, but was not compensated for my time.  As always, all thoughts and opinions are 100% my own.