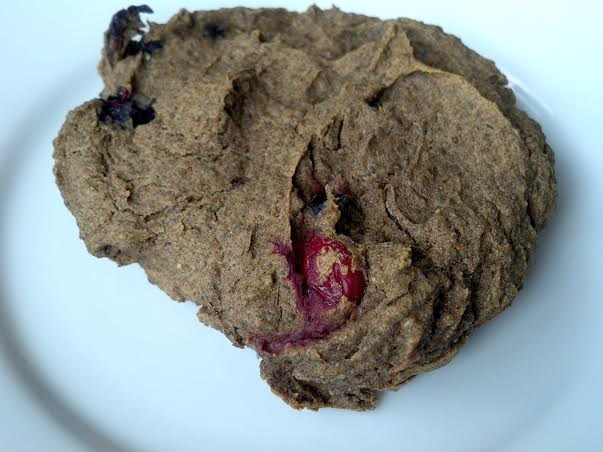 I go through a lot of phases with my breakfasts.  For awhile I was hooked on cereal.  Then I moved to overnight oats.  While I am still eating both of these on a regular basis, my one true love right now is the buckwheat bake.  I made my first buckwheat bake after I saw one on Robyn's blog.  I made the blueberry version that Robyn made and I absolutely loved it!  While eating it, I thought about ways that I could change it up for some variety.  Enter: cranberries and chocolate- because who doesn't love a little chocolate in the morning?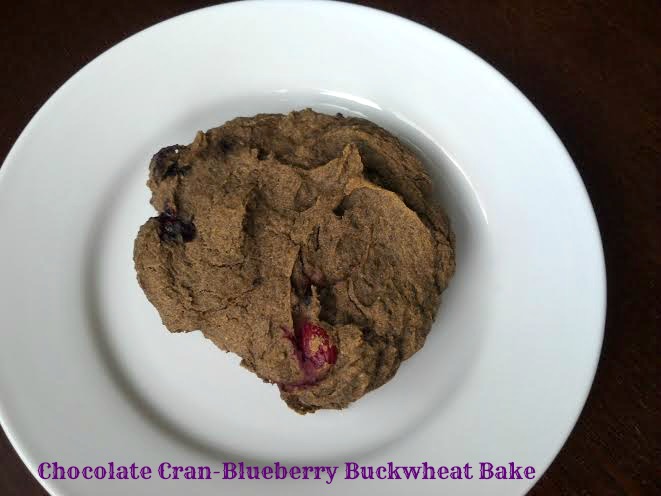 Chocolate Cran-Blueberry Buckwheat Bake
Servings: Makes 1 bake
Ingredients
coconut oil spray
1/3 cup buckwheat flour
1 TB milled chia seeds
1 TB milled flax seeds
1/4 tsp baking powder
1/4 tsp ground cinnamon
1 tsp coconut sugar or 1 packet Stevia
1 TB cacao powder (or cocoa powder)
pinch of sea salt
1/2 tsp vanilla extract
1/4 cup pureed pumpkin
1/3 cup unsweetened vanilla almond milk
2 TB frozen blueberries
1 TB frozen cranberries
Optional toppings:
nut butter
fruit
chopped nuts
Directions
1. Preheat oven to 350 degrees F.  Spray four-inch baking dish (I used a round glass Pyrex) with coconut oil spray.
2. Combine flour, chia, flax, baking powder, cinnamon, sugar, cacao powder, and sea salt.  Mix well.
3. Stir in vanilla, pumpkin, and milk.
4. Add blueberries and cranberries.  Stir until combined.
5. Bake for approximately 30 minutes, or until toothpick entered into the center comes out clean.
6. Eat while warm or let cool, cover, and store for up to four days.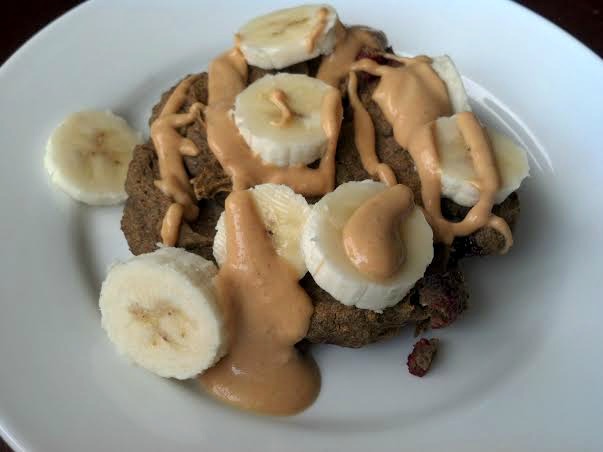 Topping your buckwheat bake is optional (not really ;)), but I highly recommend drizzling it with nut butter and topping it with fruit.  I chose peanut butter and banana slices for mine.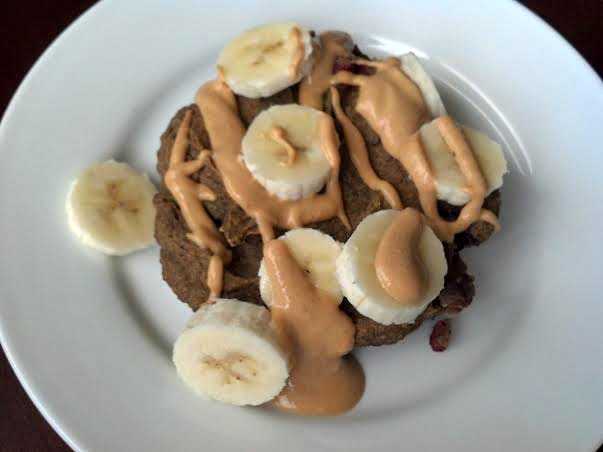 Buckwheat bakes are the perfect thing to make in advance for the work week ahead.  I normally make two to three of them on a Sunday and then half of my breakfasts for the week are already prepared.  Just bring your desired toppings with you to work and you are all set.  I don't know about you, but prepping breakfast for the next day is the last thing that I want to do when I get home from a long day at work.  This bake is the solution for my laziness ;).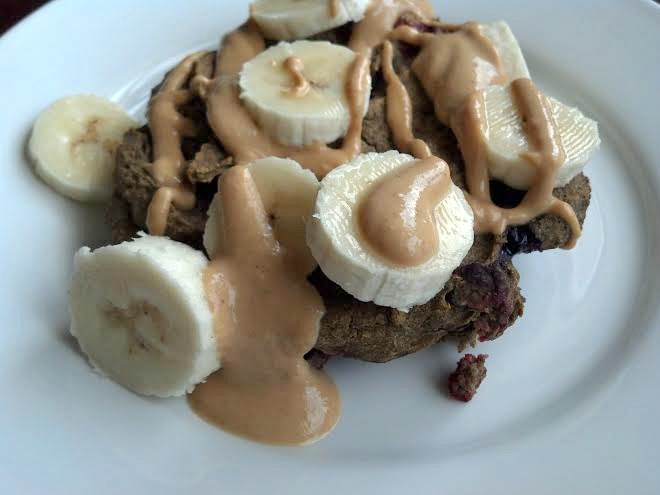 I challenge you to forgo your usual convenient "fast food" breakfast and instead choose a buckwheat bake for a healthy and fast real food experience.
Have you ever baked with buckwheat flour?
If not, you really need to!  I've make pancakes and waffles in addition to the buckwheat bakes, and they have all been fabulous!
Related articles