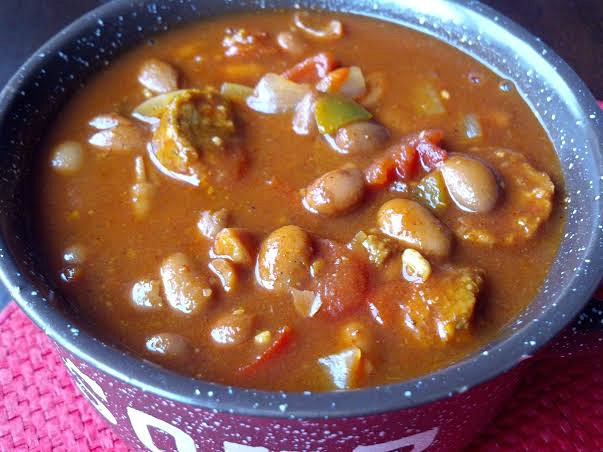 Are you tired of chili yet?  No?  Good!  What about the freezing cold weather?  Are you tired of that yet?  Yyyeah, me too!  I am glad we agree on both of those.  Since we are all still loving on chili, I have a delicious recipe to share with you.  And, because it has been so bitterly cold lately, I made this one extra spicy to help keep us all warm and toasty.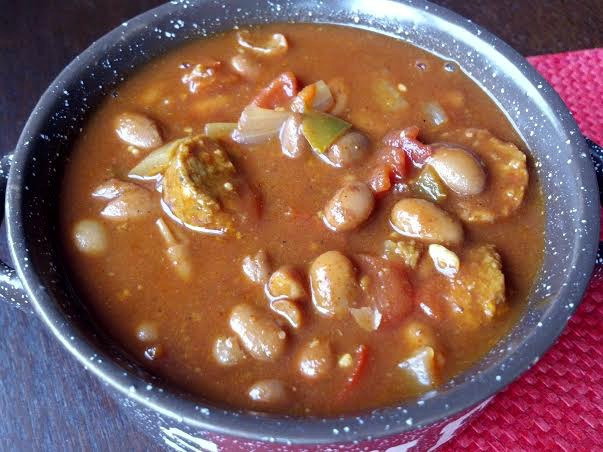 Slow-Cooker Spicy "Sausage" and Bean Chili
Servings: 4-6
Ingredients
1 red bell pepper, diced
1 green bell pepper, diced
1 medium yellow onion, diced
2 cloves minced garlic
2 cans chili beans
1 can diced tomatoes with juices
16 oz tomato juice
1 packet chili seasoning (try to find one with the fewest ingredients)
1/4 tsp turmeric
1/4 tsp cumin
black pepper, to taste
2 links Mexican vegan sausage, sliced (I used Field Roast brand)
Directions
Get ready.  This is going to be tough, so take a lot of notes ;).
1. Dump all of the ingredients, except the sausage, into your slow-cooker and stir until mixed well.
2. Cover and cook on high for approximately 4 to 5 hours, or on low for 7 to 9 hours.
3. Stir in sausage and cook an additional hour.
I told you it was easy!  This is exactly why I love my slow-cooker.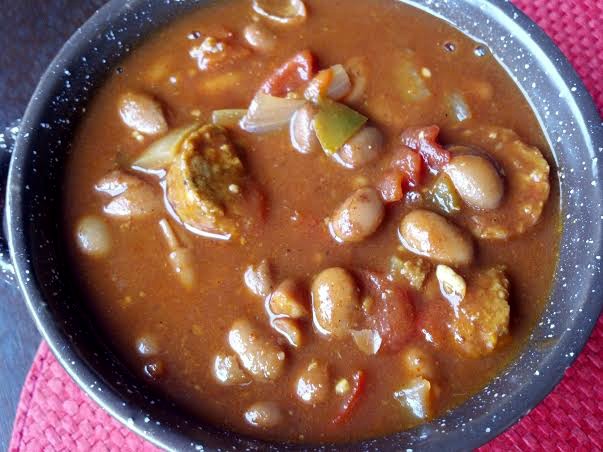 Serve your bowl of spicy chili with saltine crackers, oyster crackers (my favorite!), or with your favorite slice of bread.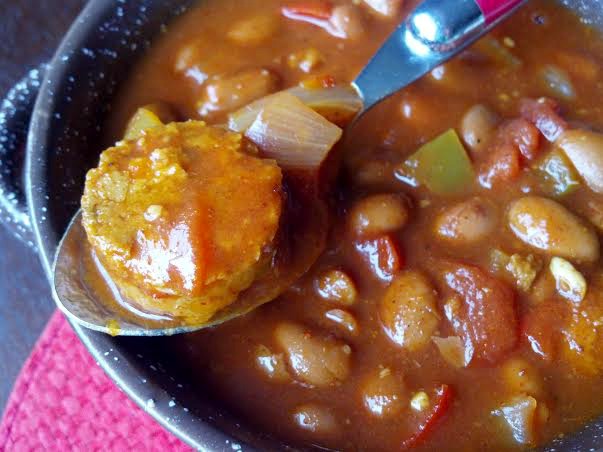 Oh, and you might want to serve your chili up alongside a large glass of your favorite ice cold beverage.  This one makes your mouth a tiny bit warm.  The spice is certainly not unbearable, but it will wake you up ;).  But do not fret if you are not a fan of spicy foods.  Simply choose a "sausage" that is not spicy and you will be good to go!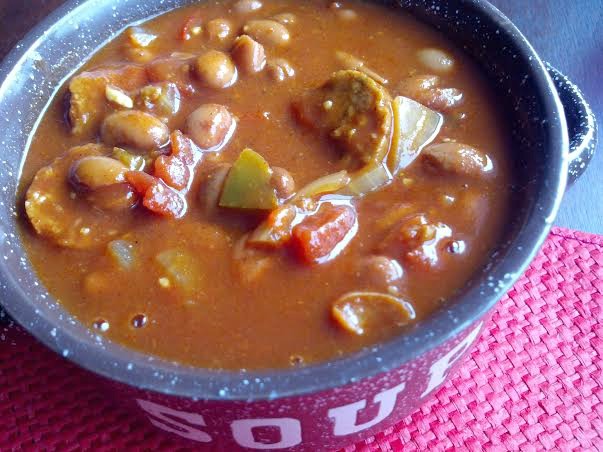 Have you ever added vegan "sausage" or sausage (for you meat-eaters) to your chili?
If not, I highly recommend that you do!