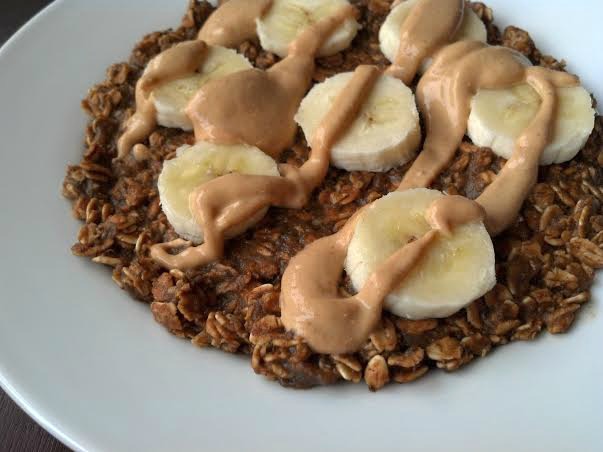 After yesterday's post you are probably well aware that I am slightly obsessed with gingerbread.  Okay, I confess.  I am very obsessed.  But in the blogging world you aren't one of the "cool kids" unless you are whipping up batches of all things gingerbread right now.  I'm only kidding..sort of! 😉  So let's keep the gingerbread trend rolling with my new favorite breakfast recipe.
I have shared breakfast cookie recipes in the past, including a Banana Pumpkin version and a Peanut Butter and Jelly version.  So in the spirit of all things Christmas-flavored (P.s. I don't do peppermint things!), I figured it was time for a Gingerbread Breakfast Cookie.  Oh, and I must give a shout out to Becky in this post.  I am pretty sure she has eaten my past breakfast cookies even more than I have ;), so I had her in mind when I was creating this one!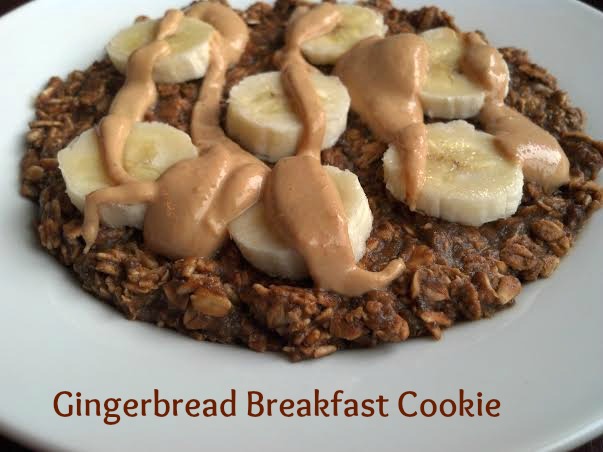 Gingerbread Breakfast Cookie
Makes 1 cookie
Ingredients
1/2 ripe banana, mashed
1 TB pumpkin puree
1 TB blackstrap molasses
1/8 cup unsweetened vanilla almond milk
2/3 cup whole rolled oats
1 packet Stevia or 2 tsp of your preferred sugar
1/2 tsp cinnamon
1/4 tsp nutmeg
1/4 tsp ground ginger
1 tsp chia seeds (I used milled)
Optional topping ideas:
nut butter
nuts
fresh fruit
dried fruit
Directions
1. Combine all ingredients into a medium bowl.  Stir until well-combined.
2. Pour cookie "dough" onto a plate and flatten with a spatula into the shape of a cookie.
3. Wrap the cookie with plastic wrap and refrigerate overnight.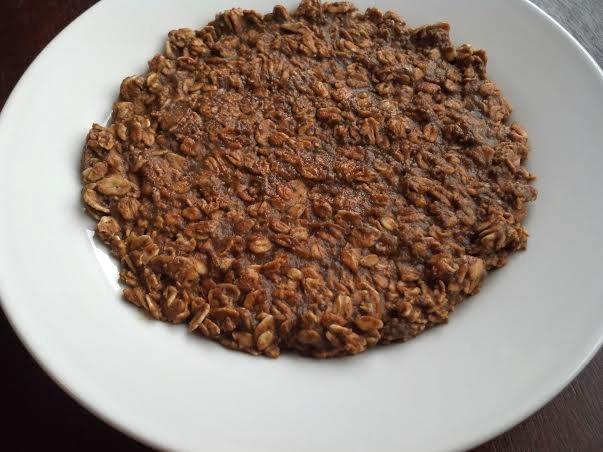 4. In the morning, top with desired toppings.  I chose peanut sauce (peanut flour + water) and sliced bananas.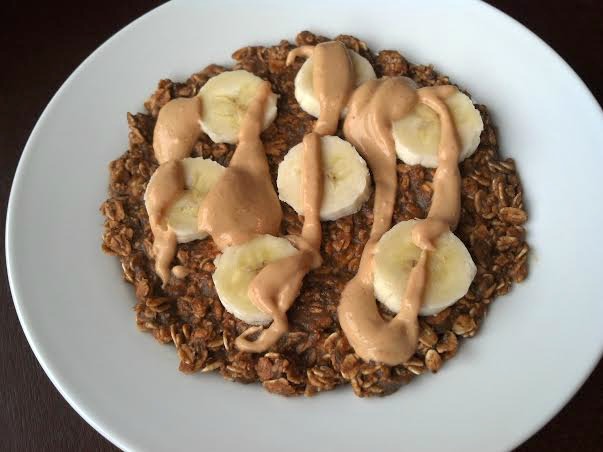 Gingerbread?  Check!  Nut butter?  Check!  Bananas?  Check!
Basically, pure heaven.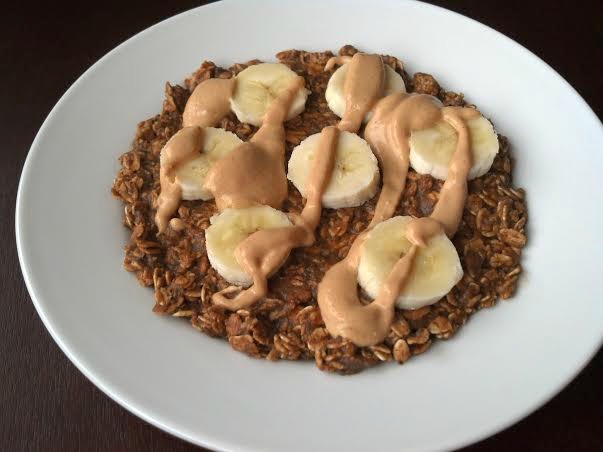 I hope you like gingerbread, Becky! 😉  And for the rest of you…jump on the breakfast cookie bandwagon ASAP and let me know what you think.  Because really, who doesn't want to eat cookies for breakfast?
And since this treat was made with Becky in mind, I feel it is only right for me to link up with her Treat Yourself Tuesday concept!