And just like that we are at the 22 week pregnancy update!  Time is flying (especially since I am actually 22 weeks and three days today).
A lot has happened over the last month.  The body is changing, baby is growing and making his or her presence known, and we have been checking things off of our baby "to do" list.
When I first started stressing about all of the things we needed to accomplish in such a short period of time, I made a list.  I am a list maker at heart and in true fashion, it kicked my butt into gear.  We have now secured a doula, a pediatrician's office, maternity and newborn photographers, and are moving forward with picking a daycare provider within the week.  I have also finished my baby shower registries and invite list, and have started making fun purchases for the nursery.  Now Jeremy just has to get to painting and we will start getting things in order.  I definitely feel like I am starting to enter the nesting phase of the second trimester!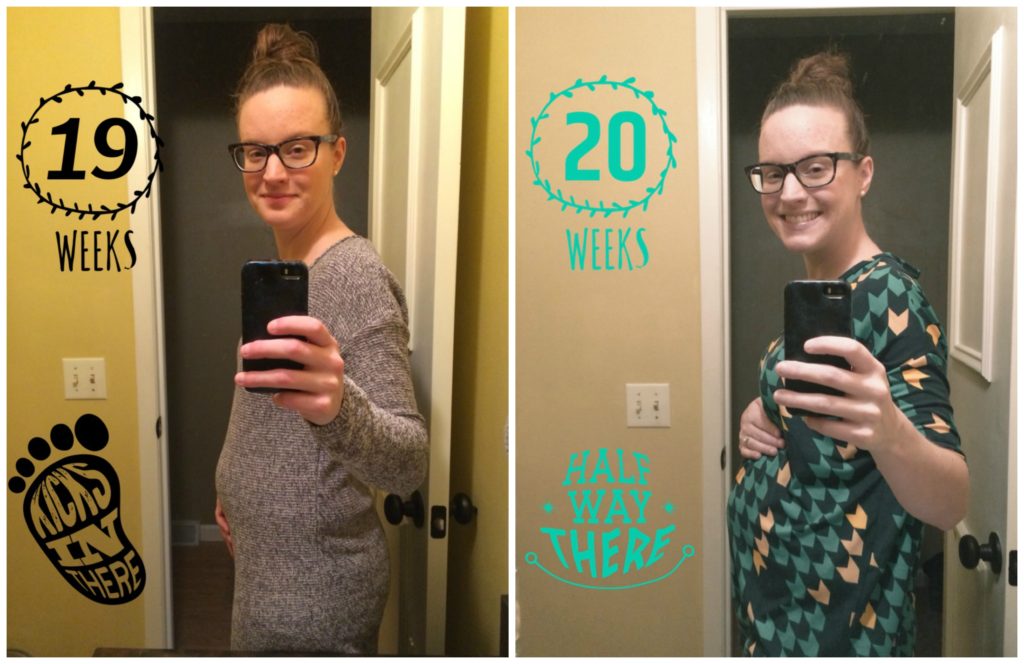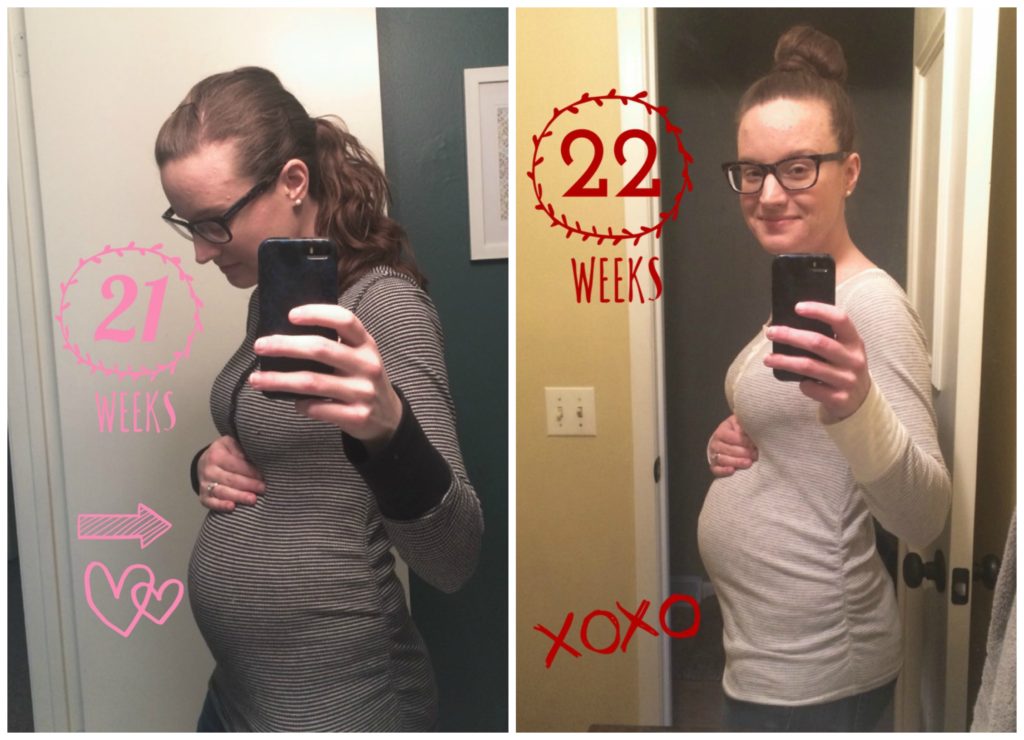 This week, baby is the size of a: spaghetti squash (or approximately 11 inches and one pound)
Due date: July 13, 2017
Gender: We had the opportunity to find out during our anatomy scan at our 19 week appointment, but chose not to.  I had thought boy all along, but after the ultrasound am now sort of leaning towards girl for whatever reason.  Jeremy still thinks girl.
Exercise: This has not changed much since our last update.  I'm still walking as much as I can, but hope to increase the amount as the weather continues to get warmer.  I already get out of breath somewhat easily and tend to get quite uncomfortable with a great deal of physical activity (like deep cleaning our kitchen last week), so I am not planning to do anything too strenuous.
Maternity clothes: Since it is still quite cold, I am trying to survive with leggings and tunic tops/sweaters, especially for work.  This also means I am pretty much wearing the same clothes every week.  I am also extremely fortunate to have quite a few maternity hand-me-downs from Joanna and her sister that I have started dipping into like maternity jeans and long-sleeved tops.  I am so, so grateful to have these!
Belly button: In my last update I mentioned that I have always had an innie-outie belly button and I was intrigued about what would happen to it throughout pregnancy.  Well, sometime during the 19-20 week mark things really started growing and stretching.  I am now the proud owner of an outie belly button and still find it to be totally odd.
Sleep: My sleeping patterns have been a bit mixed.  We are still going to bed by around 8:30 every night and waking up around 6:30 (except on the weekends), so I generally clock in somewhere between 10 to 12 hours of sleep.  I'm not sure how well rested I am, though, because I am usually up to go to the bathroom or change sleeping positions at least three to four times each night.  There have also been several nights where I have experienced insomnia for a good two to three hours in the middle of the night.
Food cravings/aversions: I am so happy to say that a lot of my food aversions have dissipated at this point.  I still have no desire to eat anything with a red sauce (pizza, lasagna, spaghetti), and baked sweet potatoes still sound pretty terrible.  But I have been able to eat sweet potato chips!
As far as cravings go, I don't think there has been anything very specific.  Lately I have been loving soups, sweets, nut butters, and tuna/salmon salad (which of course I can only eat so much of during pregnancy).
Symptoms: Not much other than the uncomfortableness I mentioned above, definite growing and stretching of the belly, peeing more frequently, and heartburn (which I can't tell if it's pregnancy related or just my body).
Movement: Yes!  Now that I know what baby's kicks and movements feel like, I am pretty confident I actually started feeling him or her move around 16 weeks.  But it was the day before our 19th week that I knew with certainty that the little pops and flicks were from baby.  Jeremy has been able to feel them too!  Baby tends to be most active when I am laying down and in the car.
Labor signs: No thank you!
What I miss: Honestly not much other than kombucha!  I don't even miss things like margaritas or wine as much as I miss kombucha.  Though it could be perfectly safe, I am choosing to avoid it at least through the second trimester (and probably much or all of the third trimester) since it does continue the tiniest amount of alcohol from the fermentation process.
What I'm loving: The two things I am loving most are the kicks and movements from baby (and Jeremy's eagerness to feel them too) and the fact that I actually look pregnant!
My next update post will be at 26 weeks, which will be very close to the third trimester mark.  It is crazy to me how fast things are going by now that we are out of the first trimester!
The 22 Week Pregnancy Update #pregnancy #secondtrimester
Click To Tweet