Three years ago, gaining weight would have had a profound impact on me emotionally.  And not in a good way.  Roughly three to four years ago I was experiencing an immense amount of change, both personally and professionally, and having control over my body's weight was the only way I felt I had some semblance of control over my life.  On the one hand, it was the thing that kept me going, while also being the thing that negatively impacted my social relationships and physical health.
I feel lucky to say that three years have passed and I am in a much better place.  And that better place is not defined in any way by my weight.  Instead, it is defined by the people around me, my puppy dogs, a stable career, blogging, caring for my body and health, self-love, mindfulness, and being gutsy enough to put myself first when I need to (even when that means being "selfish").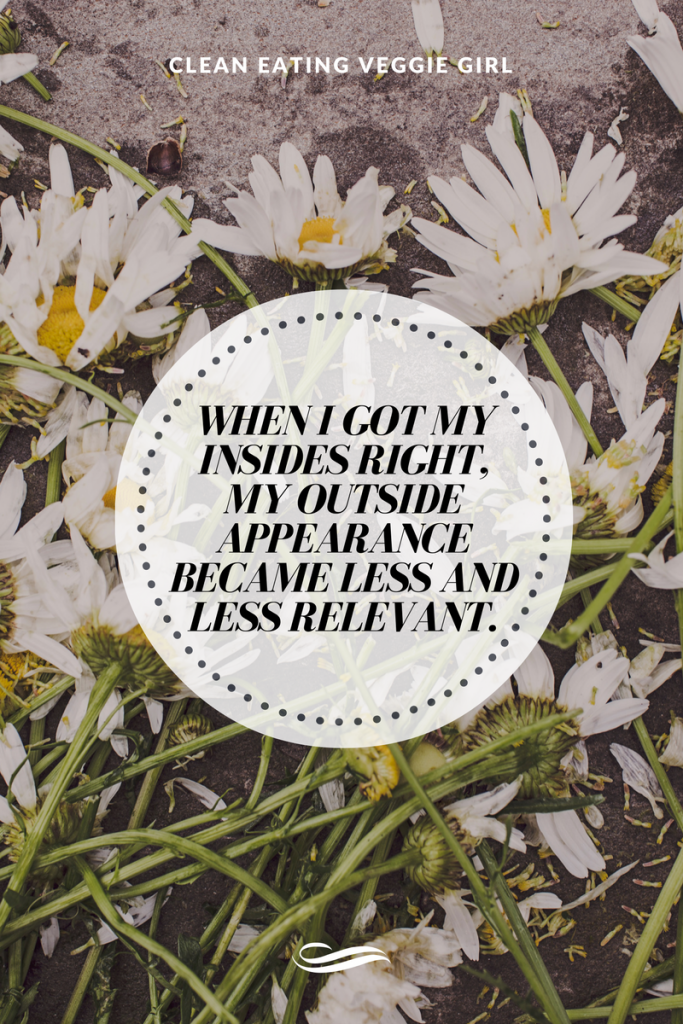 So in other words, when I got my "insides" right, my outside appearance became less and less relevant.
This was truly put to the test this past Summer.  Though I had already reached a healthy weight for my body about two years ago, I was still quite thin thanks to my Paleo lifestyle.  Then I got mono, my healthy eating went to hell, and I was also diagnosed with hypothyroidism all within the span of about three months.  So even when my diet got back on track once I started feeling better, my under-active thyroid had other ideas for my body.
Over the Summer I gained weight.  I could not tell you the exact amount since I have not weighed myself in over two years, but it was enough to cause my "looser" pants to barely fit, and I needed to completely replace my work pants and skinny jeans.  I also chose to get rid of half of my "too tight" shirts and traded them in for more flowy clothing (which is, luckily, majorly in style right now).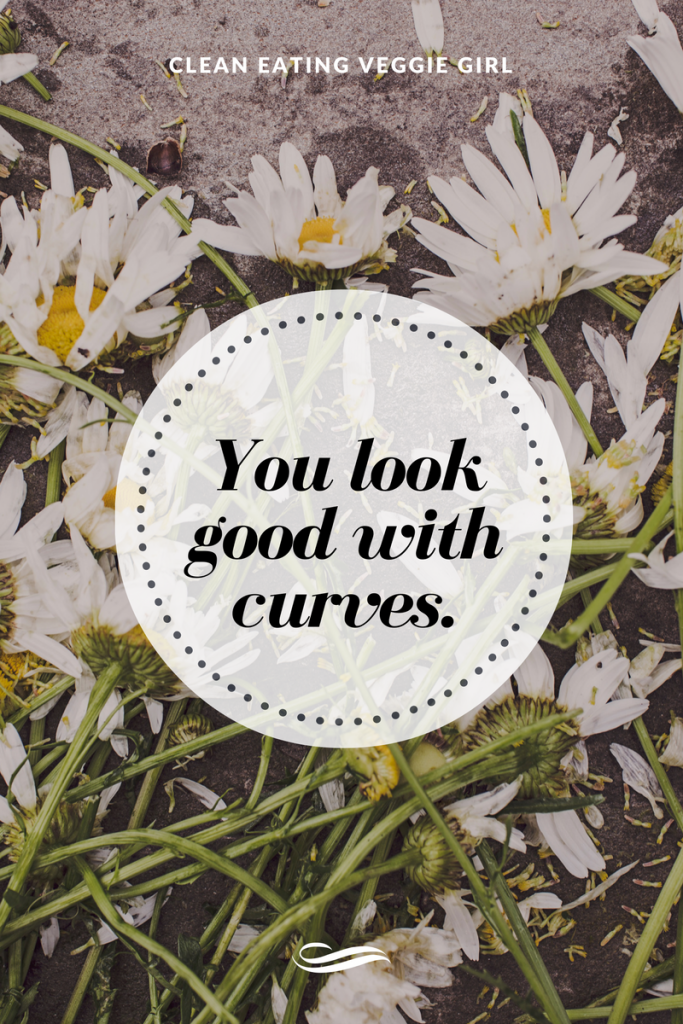 Three years ago I would have absolutely freaked out. I would have been insecure, upset, angry, and would have forced myself to restrict in order to look a certain way.  But this time?  Not so much.  Sure, I had my days where I felt a bit of insecurity <– not having your pants fit doesn't normally feel good for any one of any size.  But ultimately, I simply did not care.  In fact, I can honestly say there have been so many times over the last six months that I have looked at my slightly bigger body and thought, "you look good with curves, a bigger butt, and a body that simply wears clothing better."
As someone who used to want the "perfectly skinny" body just a few years ago, I'd say I have come a long way!  Was it an overnight change?  Heck no!  In fact, it has taken me years to get to this place.  But the one thing that has truly changed my outlook on my physical appearance has been my desire to care for and love my body to the best of my ability.  I truly believe it is no coincidence that the time I started accepting my body for its happy weight was right around the time that I began to work for true health, incorporated mindfulness, yoga, and stress relief into my life, and began focusing on my relationships with those around me.  These are the things that matter to me now.  Plus, like I said before, I'm actually kind of loving on my curves!
I should also note that since some of my weight gain was likely due to my hypothyroidism, it has gone down a bit since I began treating the underlying cause about six weeks ago.  I imagine it might continue to fluctuate until we get my thyroid to a happier place, but I don't foresee myself meandering too far from where I am at right now.  My body is happy with some curves and a bigger booty, and so am I.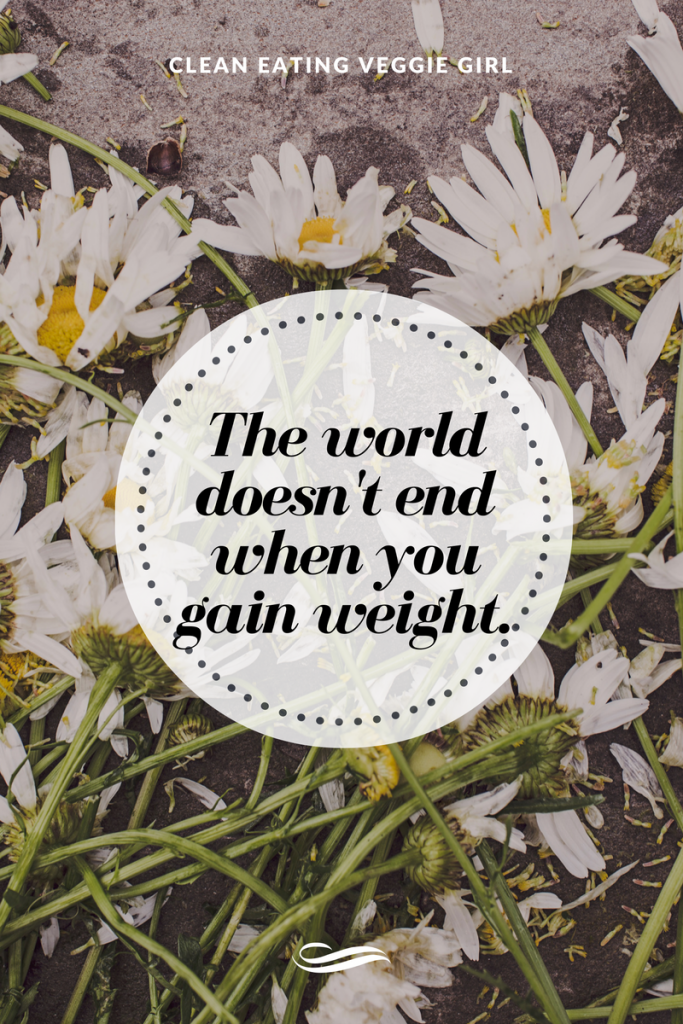 I am living proof that the world doesn't end when you gain weight, so long as you continue to love on yourself and your body.  Find your passion and go after it.  Spend time with the people you are passionate about.  Do the things that make you happy and lead to good health.  Wear clothes that you love and feel good in.  Be nice to yourself.  If you do all of those things, gaining five, ten, fifteen, or twenty pounds won't destruct your world.  In fact, you just may grow to like them!
The World Didn't End When I Gained Weight #selflove #bodypositive
Click To Tweet