Wondering what to get your girls?  I've got you covered with The Best Bridesmaid Gift Ideas featuring Golden Tote.

It's been just a little over a week since Jeremy and I said, "I do."  If I'm being honest, it definitely still feels so surreal.  I'm having the hardest time remembering to call him my husband, and signing my new name is something that is going to take some getting used to.  But aside from the newness of it all, it feels really good.  And really right.  I guess that is a good sign, eh?
One aspect of what made our day so special was being surrounded by those who love us the most.  I was so extremely fortunate to have my six best girlfriends by my side throughout all of the wedding festivities.  They made choosing bridesmaid dresses a breeze.  They planned an amazing shower and bachelorette party.  They baked for me.  They traveled from afar.  They helped me pee in my wedding dress (the non-glamorous part of being a bridesmaid).  If I asked for help or support, they were there.  I could not have asked for anything more.
When I thought about what I would gift my girls at our rehearsal dinner the night before the wedding, I knew that I wanted it to be a special, memorable gift.  I searched high and low on the internet for ideas, only to find the same gifts over and over again.  So instead, I thought to myself, "what would I want?"  And then everything fell into place.
If you are on the hunt for bridesmaid gift ideas, ask yourself, "what would I want?"  Or just buy everything in this post!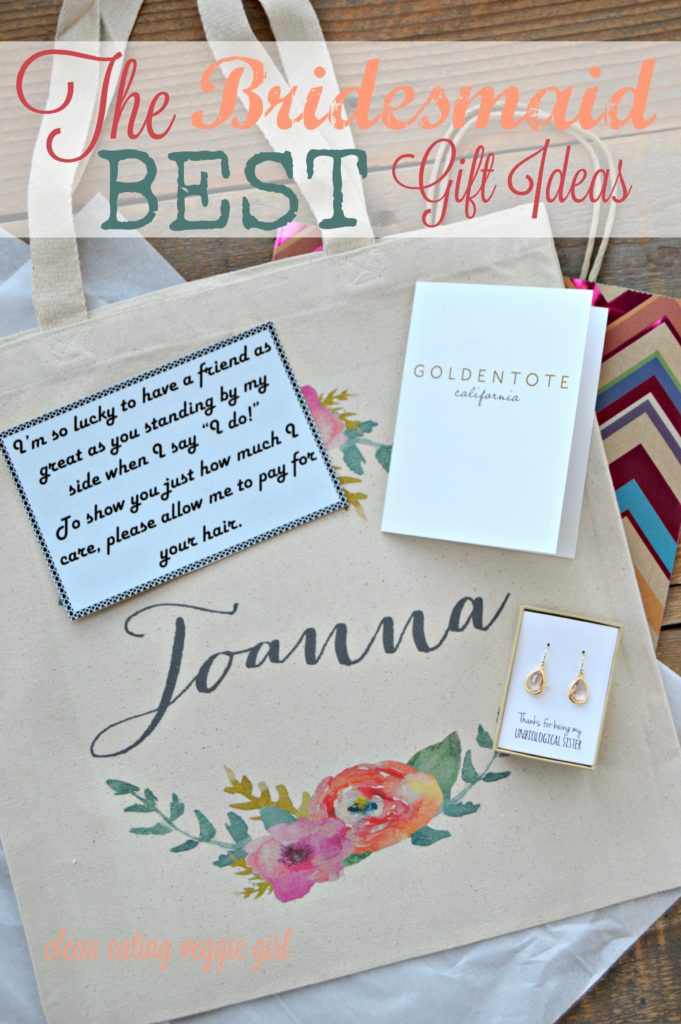 The Best Bridesmaid Gift Ideas featuring Golden Tote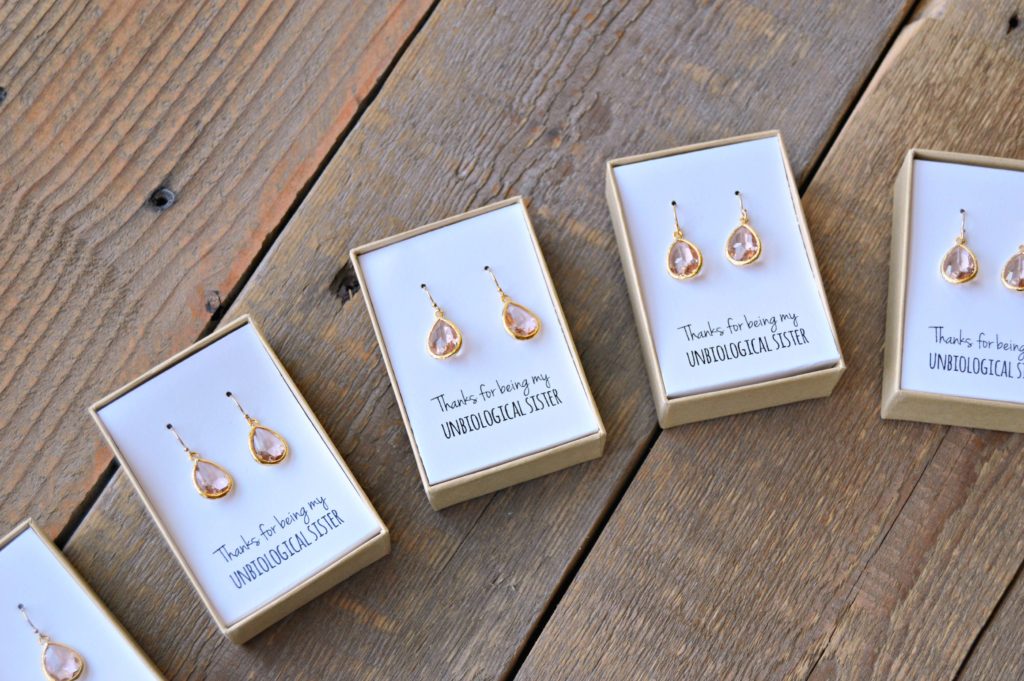 Start the gift with a piece of jewelry that your girls can wear on the big day.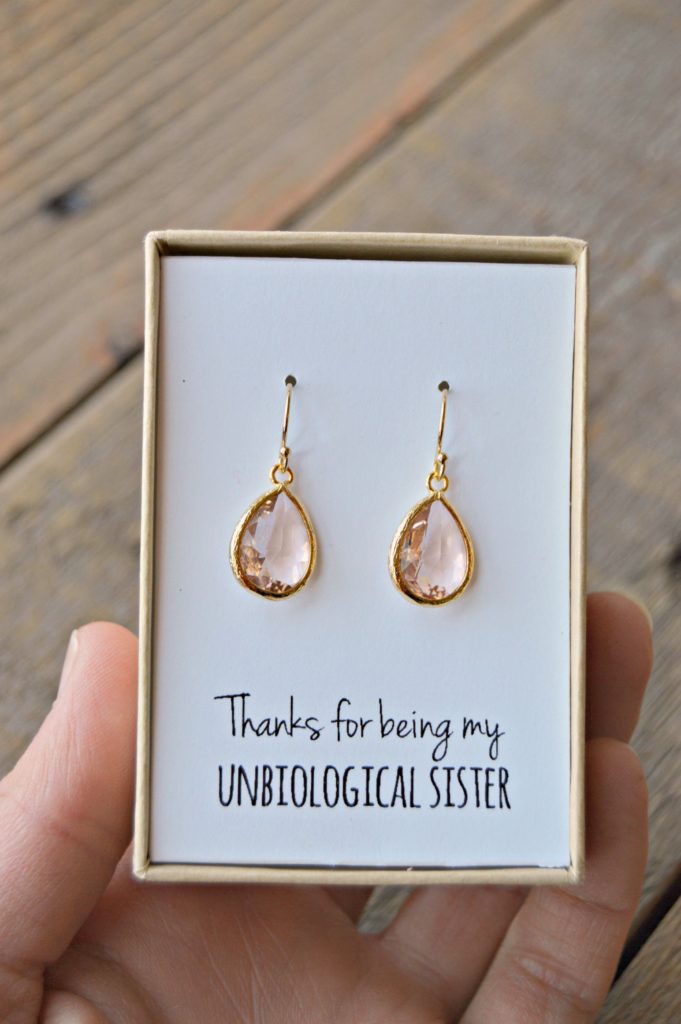 I chose these gold and peach teardrop earrings for their simplicity in hopes that they can continue to wear them even now that the wedding is over.  Etsy will be your friend as you are on the hunt for classy bridesmaid jewelry.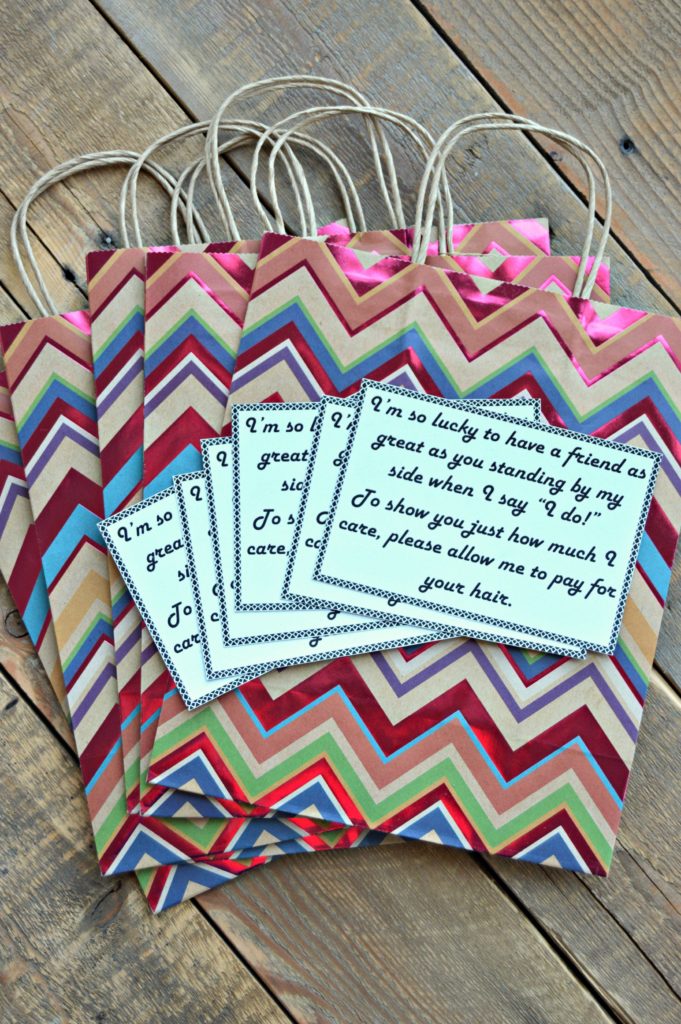 The second thing I chose to gift my girls was paying to have their hair done on the day of the wedding.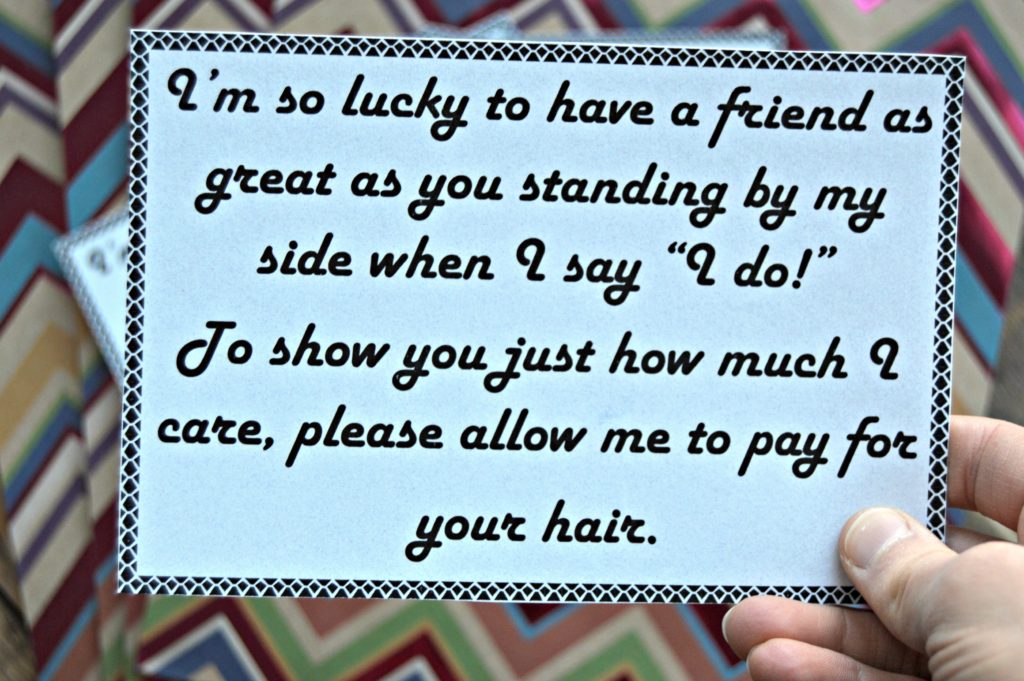 As someone who has been a bridesmaid before, I know how costly it can be.  You buy a dress that is normally over $200, plus shoes.  You spend money on gifts and showers.  You pay to get your nails done.  And for some, travel to the festivities can be quite costly.  Since I wanted all of my girls to have their hair professionally styled, I included that cost in their gift.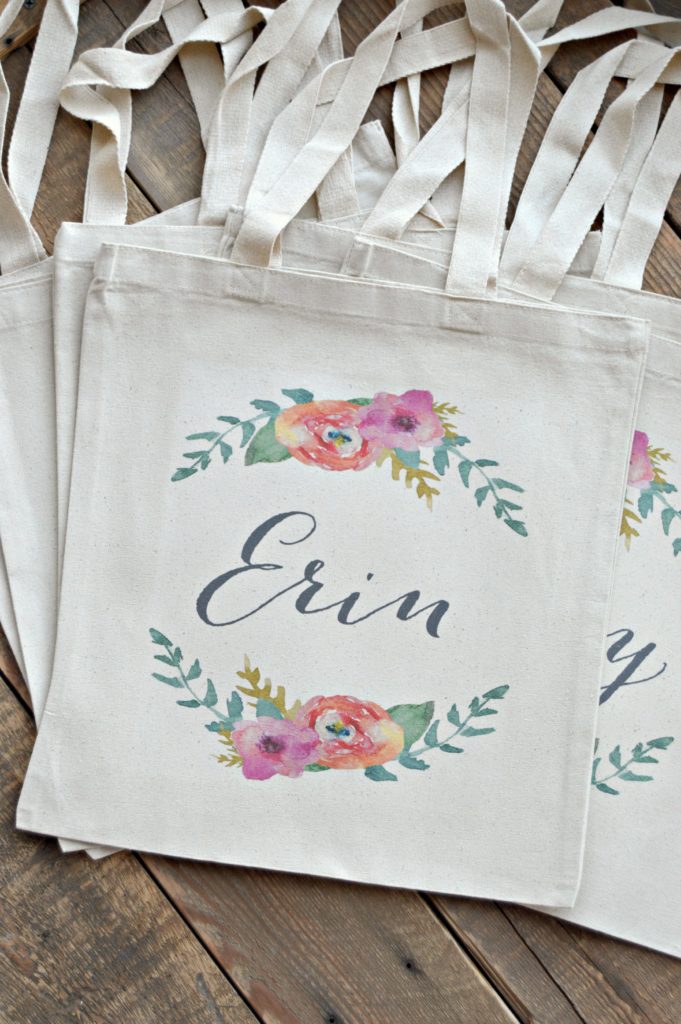 On the wedding day, your bridesmaids are sure to have a lot of stuff along for the ride.  Make-up, shoes, clothing, hair products, etc.  Buy them a personalized tote to carry it all in.  This is a great gift because it is something they can use after the wedding.  I purchased six for my bridesmaids, one each for mother and mother-in-law, and one for myself.  It was fun for us to all match in some way!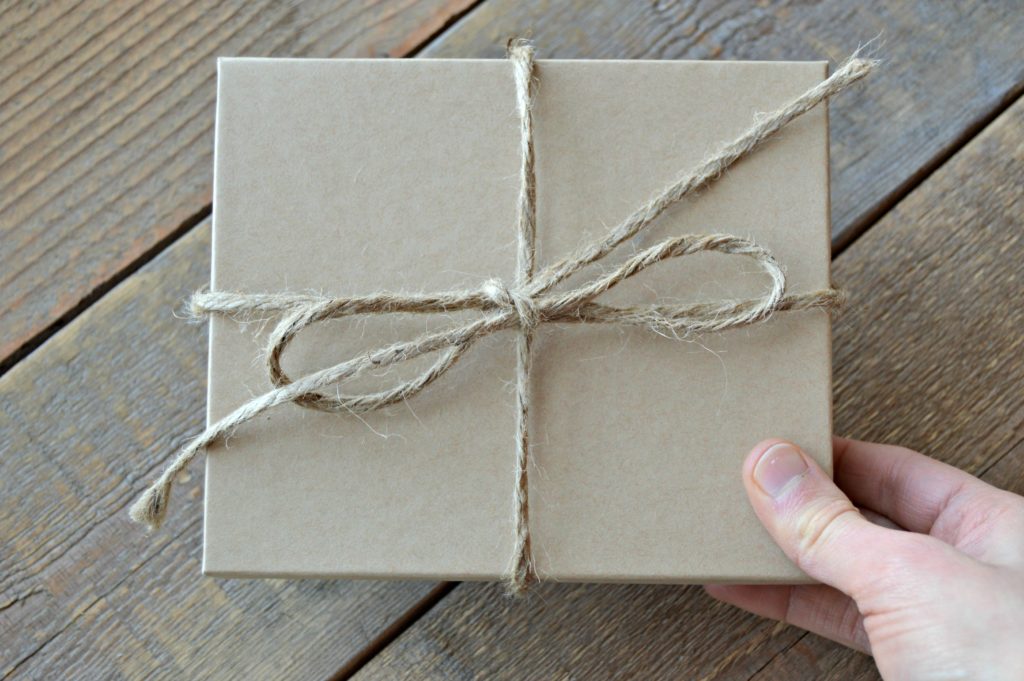 Lastly, I was eager to surprise my maids with something that was completely non-wedding-related.  It needed to be something fun that they could put to use once the festivities were over.  It also needed to be something that fit well with their personalities.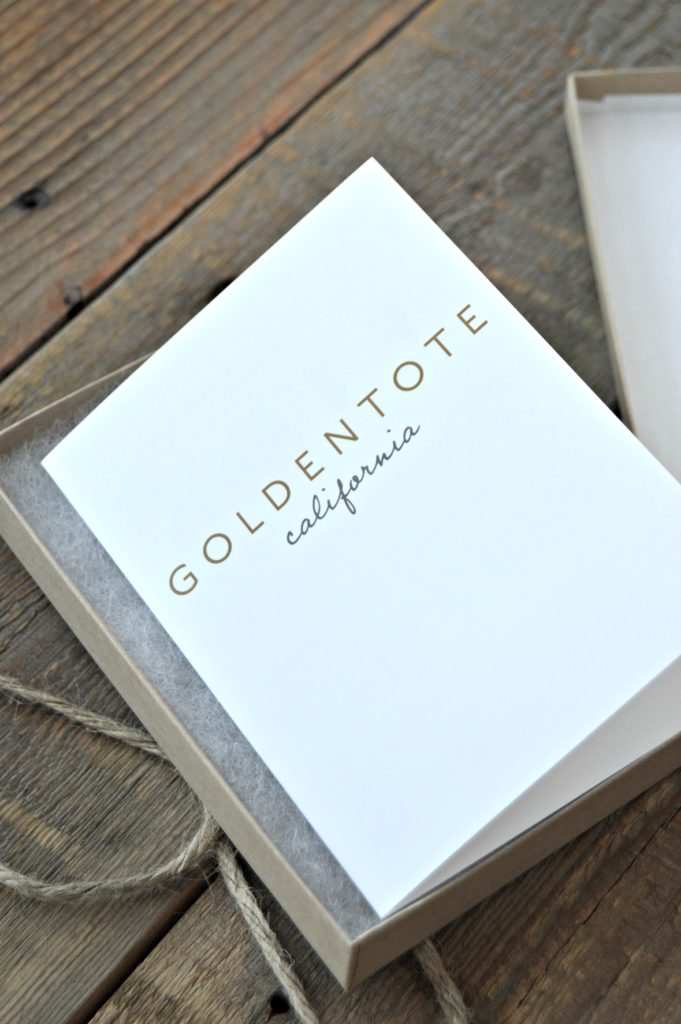 All of my girls are quite stylish, so what would they love more than the opportunity to be surprised with clothing?  I reached out to my contact at Golden Tote and was beyond thrilled when they agreed to help me gift my bridesmaids with a certificate to purchase their very own $49 tote.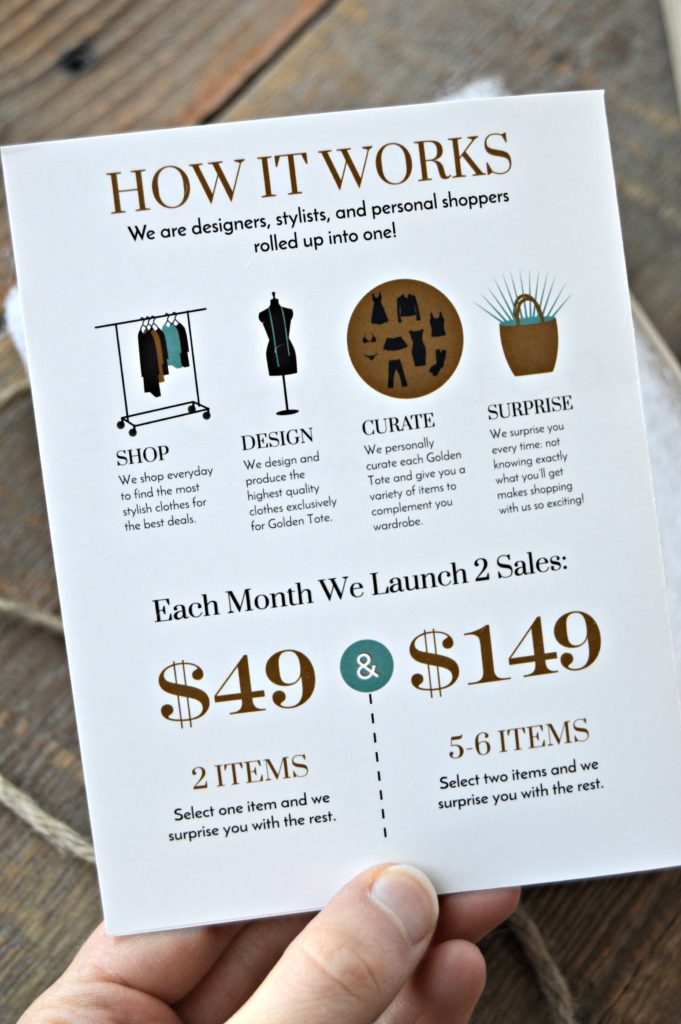 I know they are going to love selecting an item and being surprised by the rest.  I can't wait to see what they get!
There were six happy maids and one happy bride at the end of the night.  I truly believe that giving gifts is so much more fun than receiving them.
The Best Bridesmaid Gift Ideas with @GoldenTote #ad #wedding #engaged
Click To Tweet
This post is sponsored by Golden Tote.  I received six gift certificates for $49 totes for my girls.  As always, all opinions are my own.