A recipe round-up for 12 Paleo recipes using sweet potato… because it deserves to be present at every meal!
I'm back y'all… kind of.
I say kind of because my first post back after two weeks off is a recipe round-up post.  AKA: I did not have to take any pictures to write this post.  AKA: it might be a bit of a "lazy post."  But guess what?  After two weeks away, I need to ease back into things.  It's just like going back to my "real job" after a long vacation.  It's not easy!  I do promise to be back in full swing next week, though (I think).
For those of you who are wondering, the wedding day was absolutely amazing.  I loved my dress.  I loved my flowers.  The venue, food, wedding party, and guests made everything absolutely perfect.  Oh yeah, and I married the love of my life.  To say it's been wedded bliss ever since would honestly be an understatement.  We're just a couple of newlyweds loving every single minute of it.
I promise I will have plenty more wedding-related posts for you soon, but until then, you can check out this little sneak peek on Instagram.  Now let's talk about 12 delicious Paleo recipes that all use sweet potato as the star ingredient!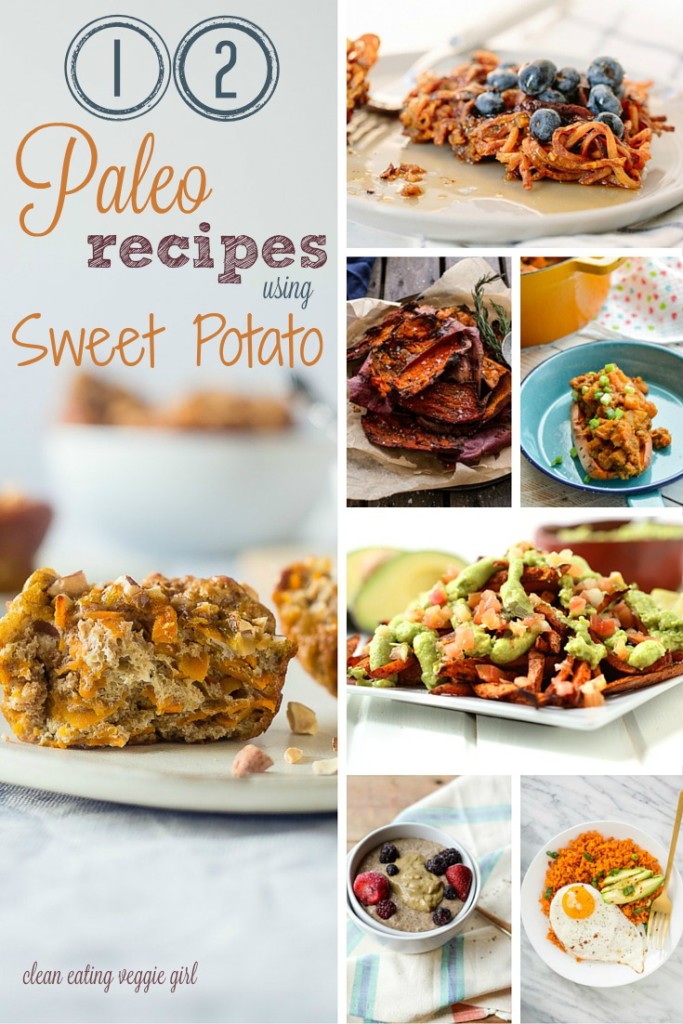 12 Paleo Recipes Using Sweet Potato
Nightshade-Free Chili Stuffed Baked Sweet Potatoes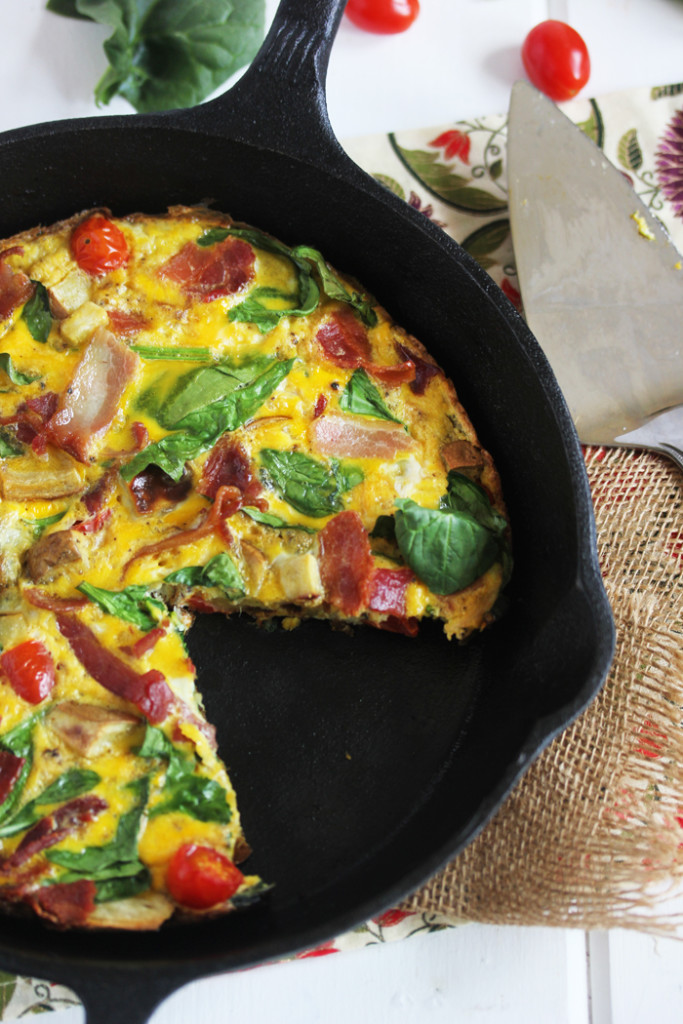 Sweet Potato BLT Frittata from Lexi's Clean Kitchen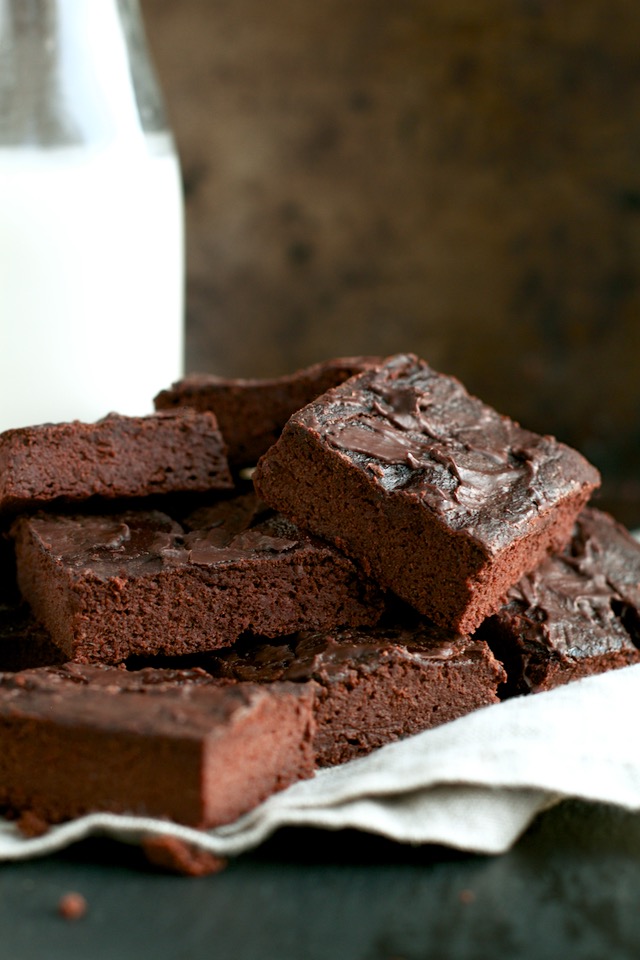 Healthy Chocolate Lover's Blender Brownies from Running with Spoons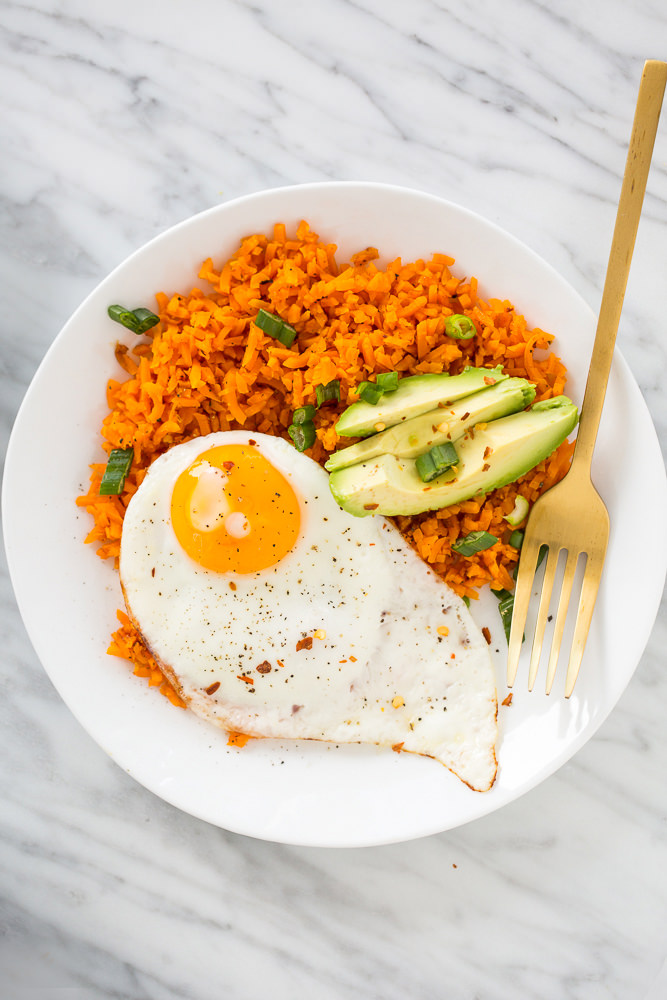 Sweet Potato Rice Breakfast Bowl with Avocado and Scallions from Inspiralized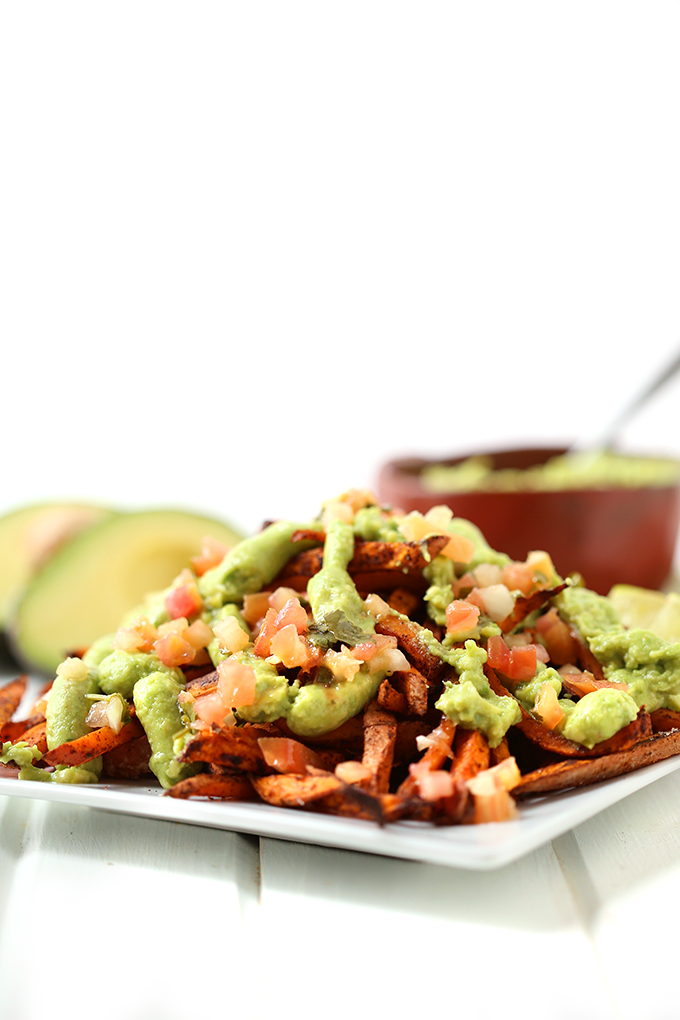 Loaded Guacamole Sweet Potato Fries from The Healthy Maven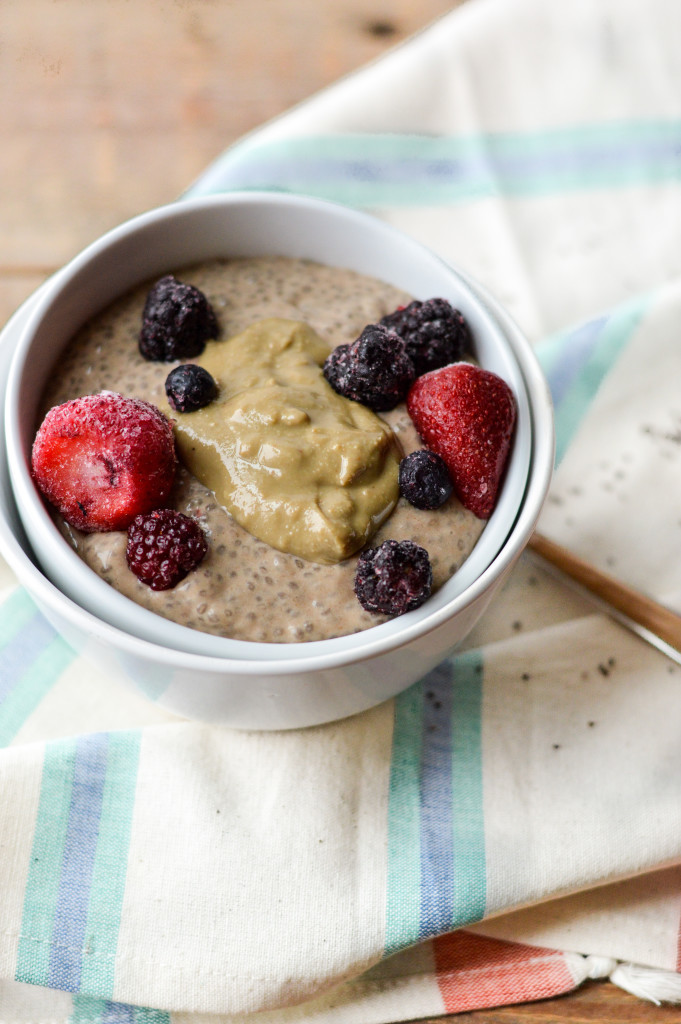 Paleo Banana-Free Chocolate Chia Pudding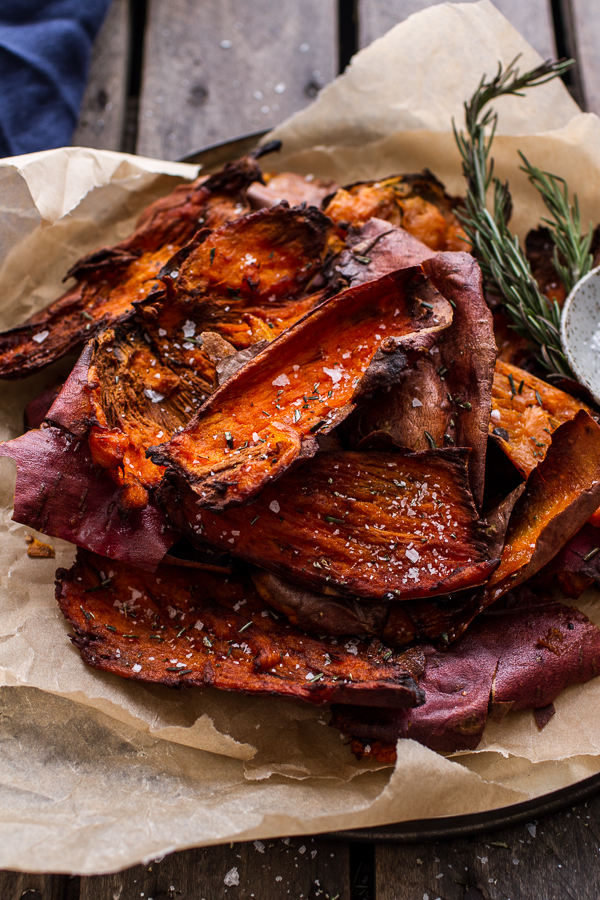 Simply Salty Sweet Potato Skin Chips from Half Baked Harvest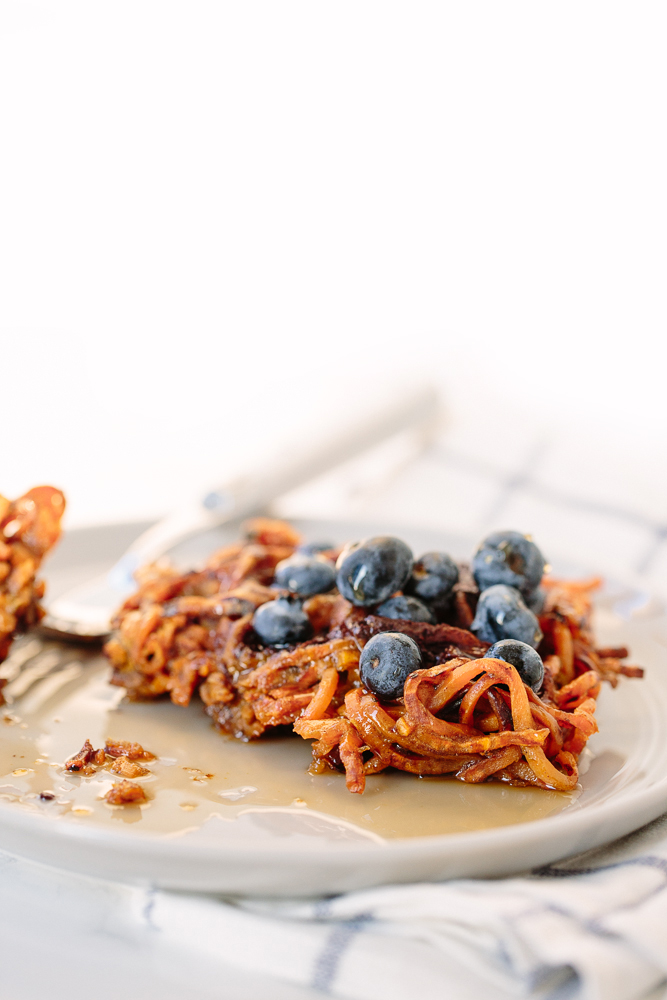 3-Ingredient Dark Chocolate Spiralized Sweet Potato Waffles from Inspiralized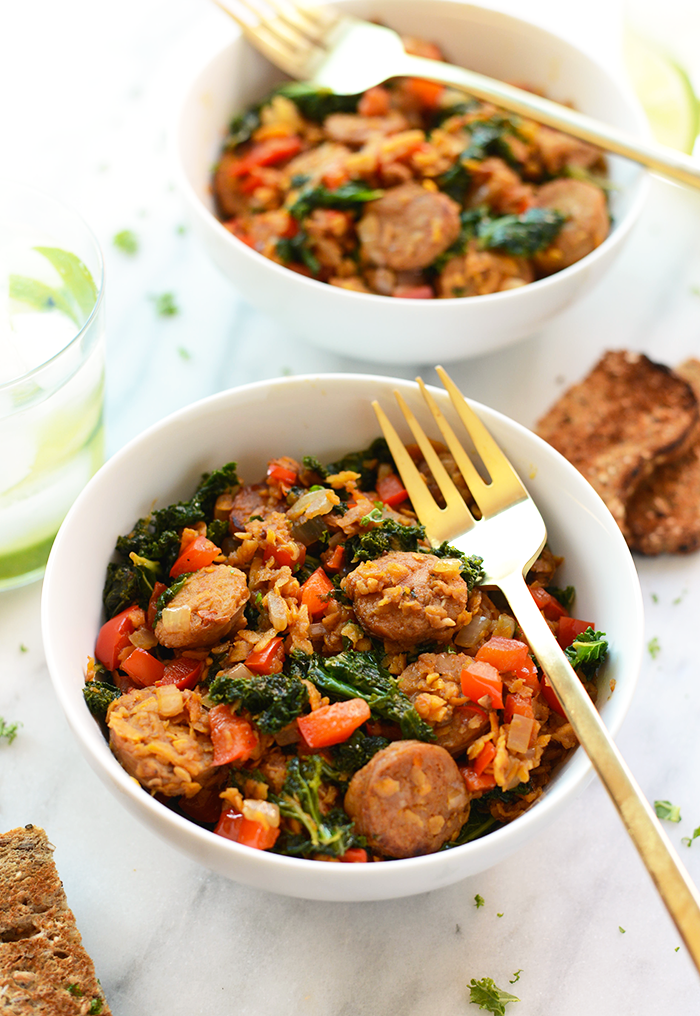 Sweet Potato Kale Hash from Fit Foodie Finds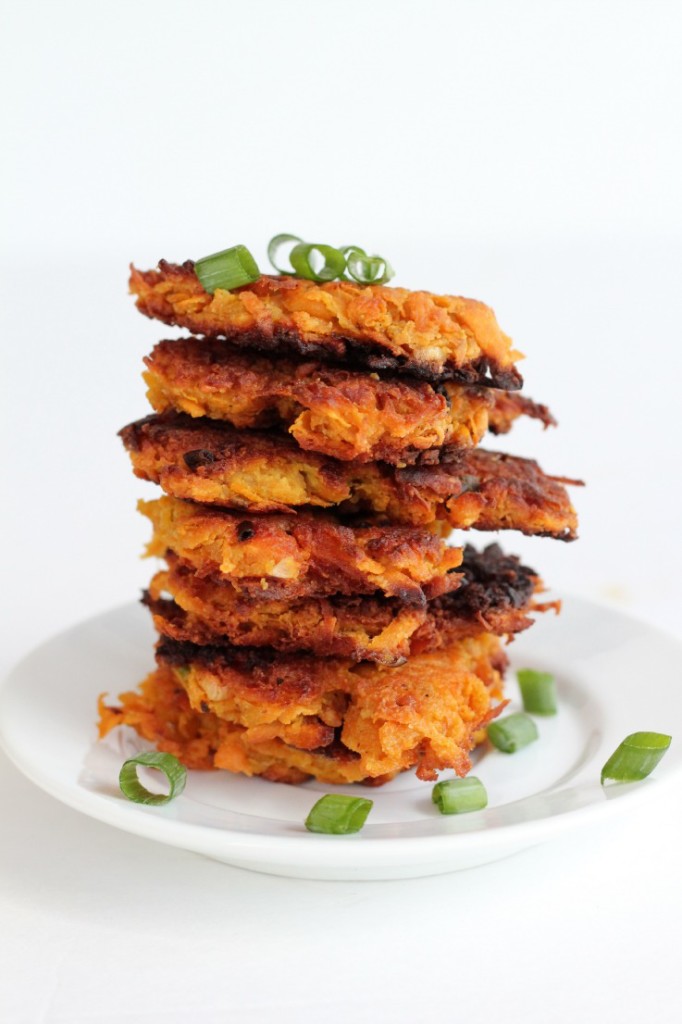 Paleo Sweet Potato Hashbrowns from Bravo for Paleo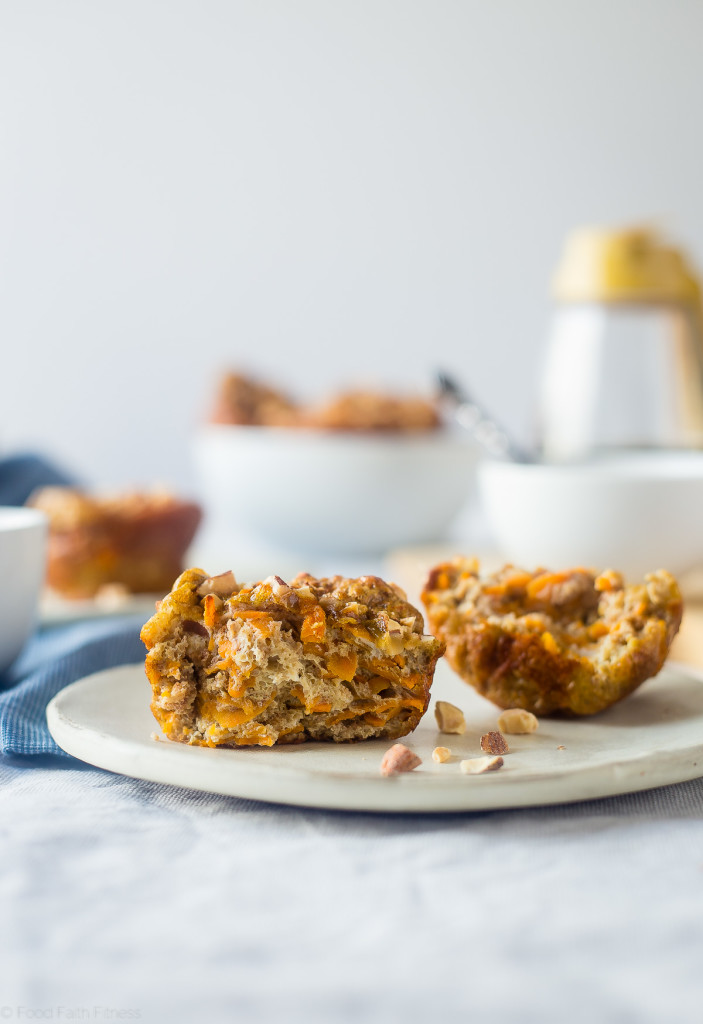 Egg Muffins with Maple Sweet Potato Noodles, Bacon, and Almond Butter from Food Faith Fitness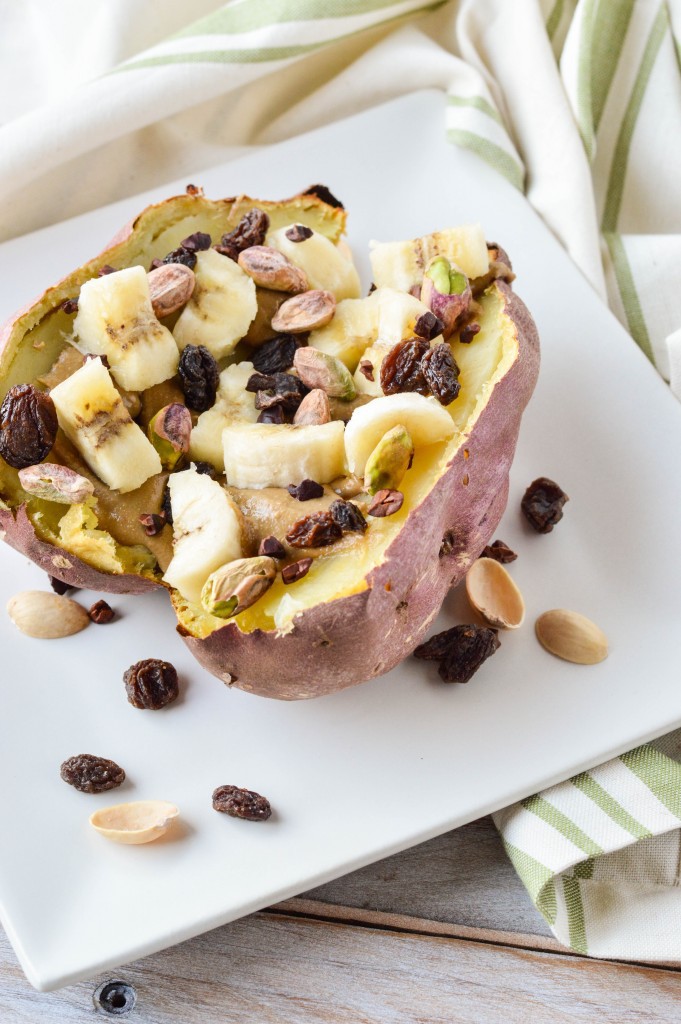 Breakfast Stuffed Sweet Potatoes
12 #Paleo Recipes Using Sweet Potato #glutenfree #Whole30 Click To Tweet