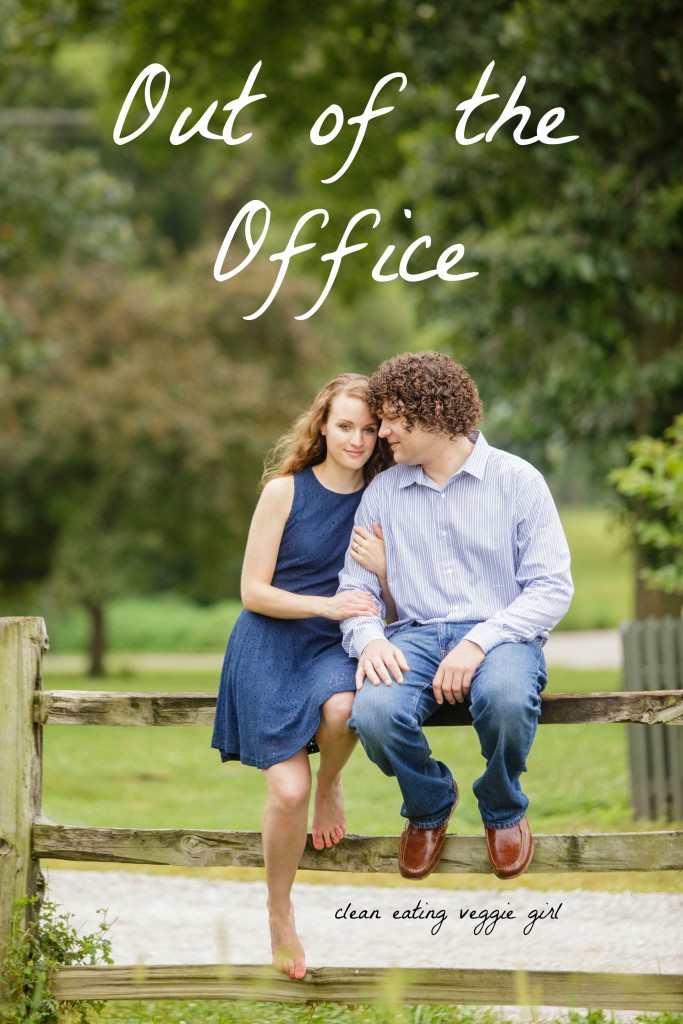 … because I'm marrying this guy!
For the sake of both my health and sanity, I am stepping away from the blog for the next two weeks.  I have a busy week ahead at my full-time, 40 hour per week job, plenty of last minute wedding details to finalize, and I truly want to enjoy the time leading up to April 9th.  That means I need things to be as stress-free as possible, and unfortunately, adding to my blog posting schedule would only increase my stress levels.
While I won't be posting here, be sure to catch me over on Instagram and Facebook, where I will likely stay somewhat active.  What can I say?  I simply cannot completely escape the social media bug!
I'll catch you back here sometime during the week of April 11th.  Until then, feel free to send me good vibes for minimal stress, great weather, and a beautiful wedding day!