Believe it or not, today is Monday.  I don't know about y'all, but it feels like anything but Monday.  I was fortunate enough to have the past four days off of work, and will only be working Monday and Tuesday of this week.  So I guess that makes today my Thursday.  That is a feeling that I can handle!
Things were pretty quiet around here and on social media around Christmas time.  It was so nice to unplug a bit and just enjoy time with family and friends.  We all need that from time to time, dont'cha think?
Since I did not even bring my fancy camera home with me for Christmas, I am going to briefly recap my Paleo Christmas Day eats via my iPhone.  I am honestly shocked that I remembered to take pictures of everything, but it happened!
Eight Photos of Paleo Christmas Day Eats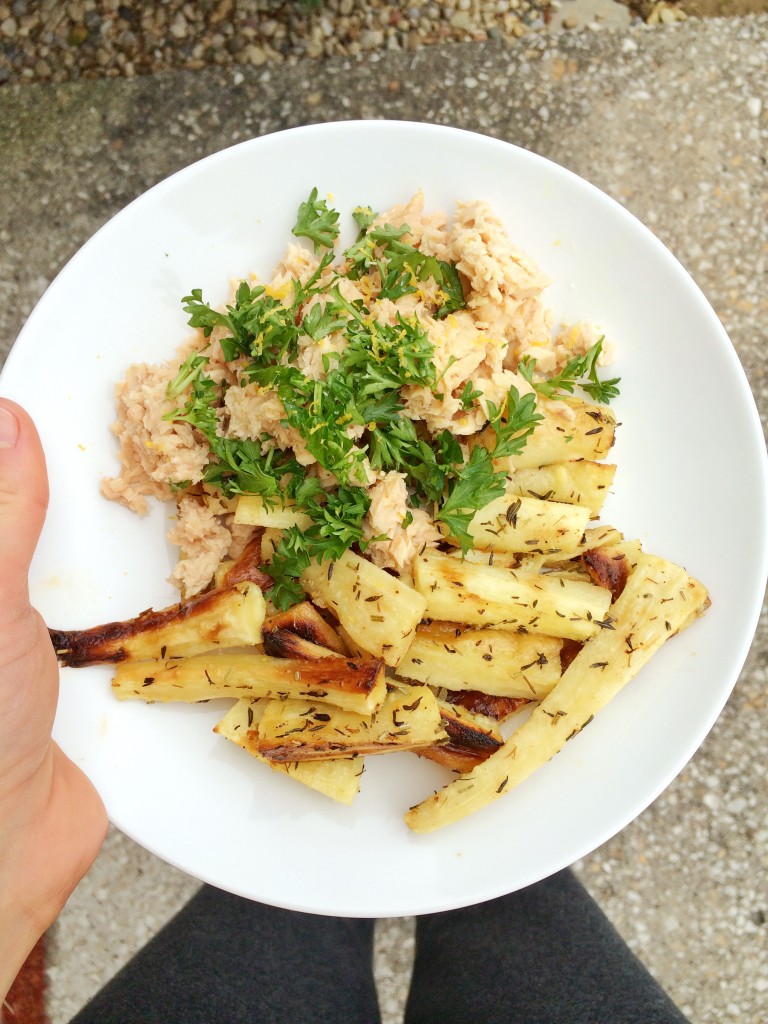 Breakfast on Christmas morning was leftovers from dinner the night before.  I reheated parsnip fries and served them alongside canned salmon that I sprinkled with fresh parsley, cilantro, lemon zest, and sea salt.  I also drank a mug of warm lemon water with L-Glutamine on the side.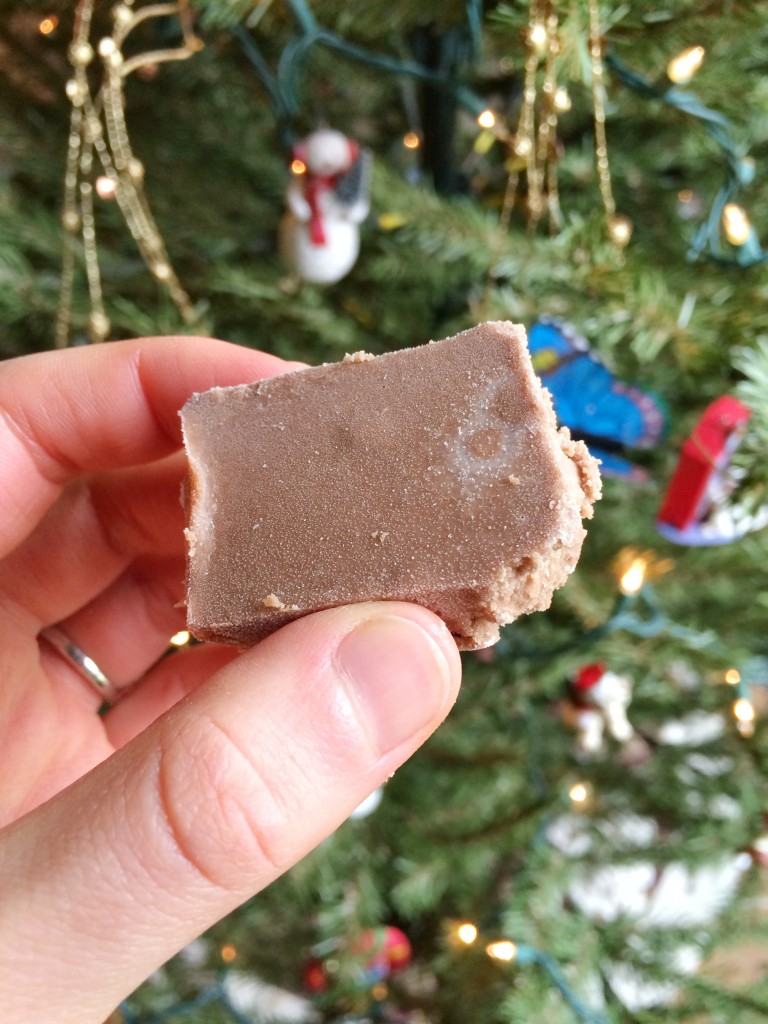 While I was helping my parents cook our Christmas lunch, I snacked on quite a few pieces of this "chocolate" freezer fudge.  I essentially used this recipe for AIP Maple Caramel Fudge, but also added in carob powder to give it a chocolatey taste.  These tasted a lot like a fudgesicle and were so delicious!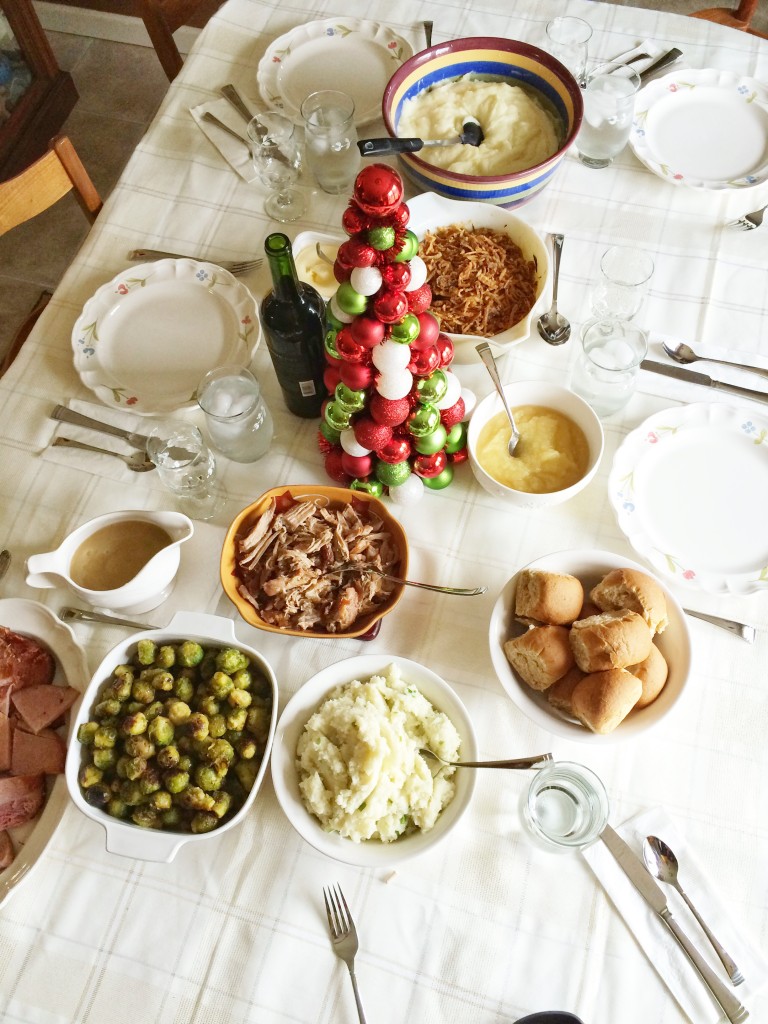 Our Christmas table was packed with food just before 1:00.  While I certainly could not eat all of this, I had more than enough to eat.  P.S. Can you spot my digestive enzyme? 😉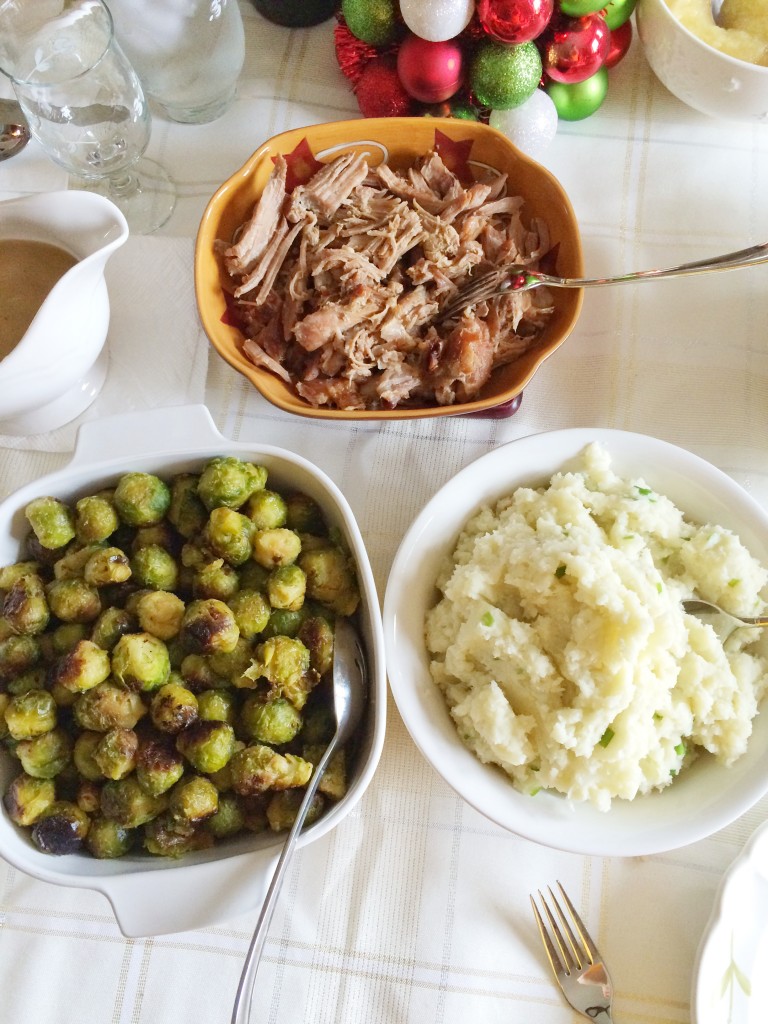 Here are the three dishes that I contributed to the table.  I made Nom Nom Paleo's slow cooker kalua pig (best idea ever), roasted brussels sprouts, and my mashed cauliflower.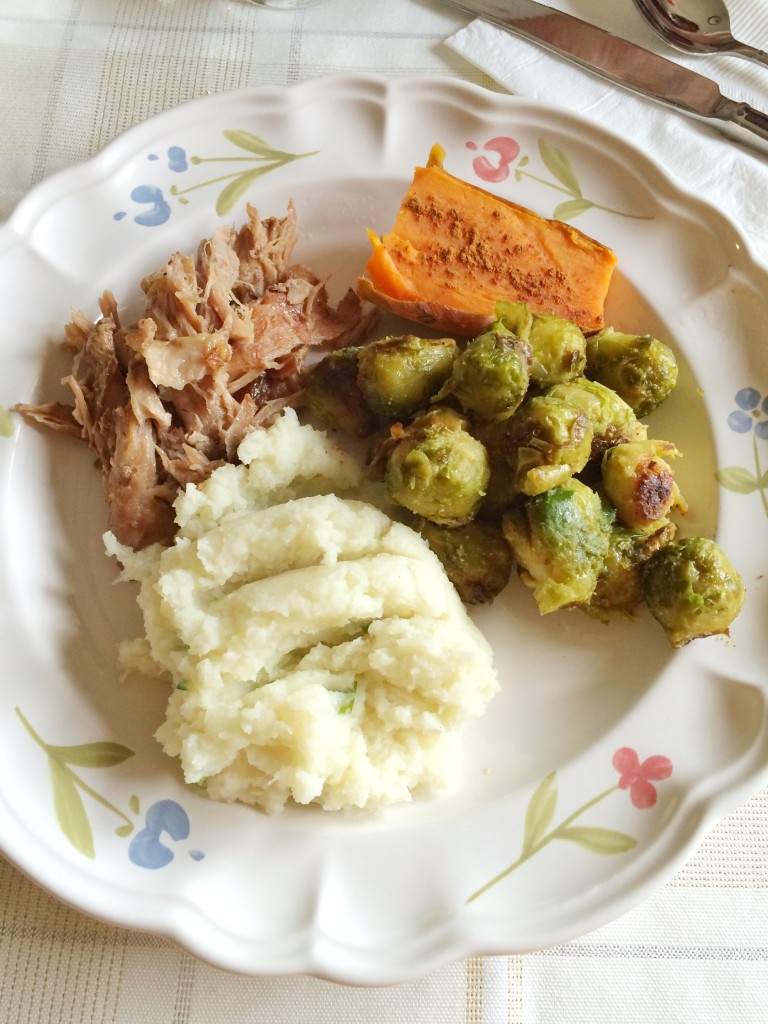 I grabbed a little bit of each and added in half of a baked sweet potato topped with cinnamon.  Seconds happened, obviously.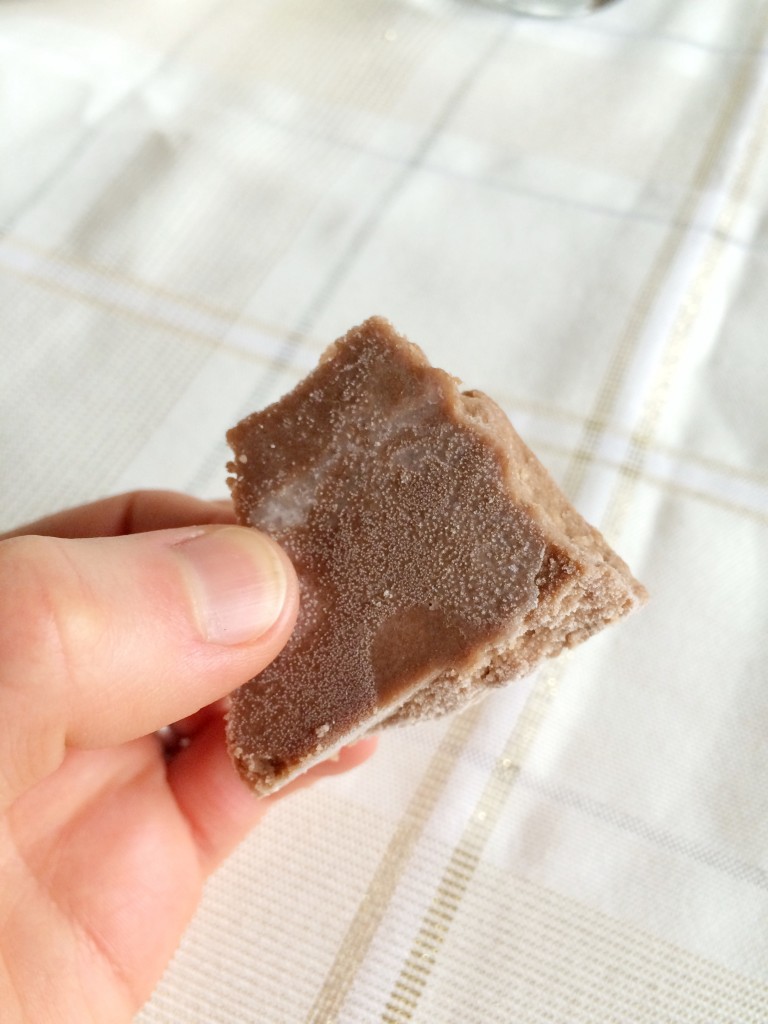 I had to have something sweet, so I also ate another piece of freezer fudge.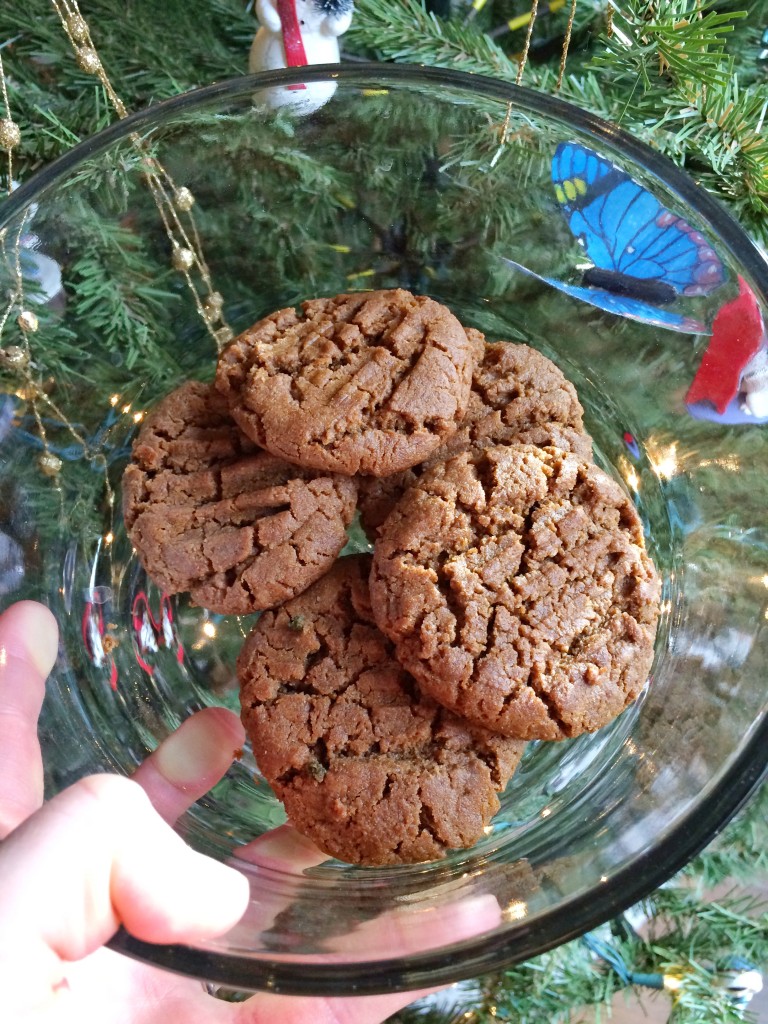 Of course I could not say no to a few of these AIP sunflower seed butter cookies.  I used this recipe for peanut butter cookies, but subbed in sunflower seed butter.  They were incredibly rich, moist, and delicious.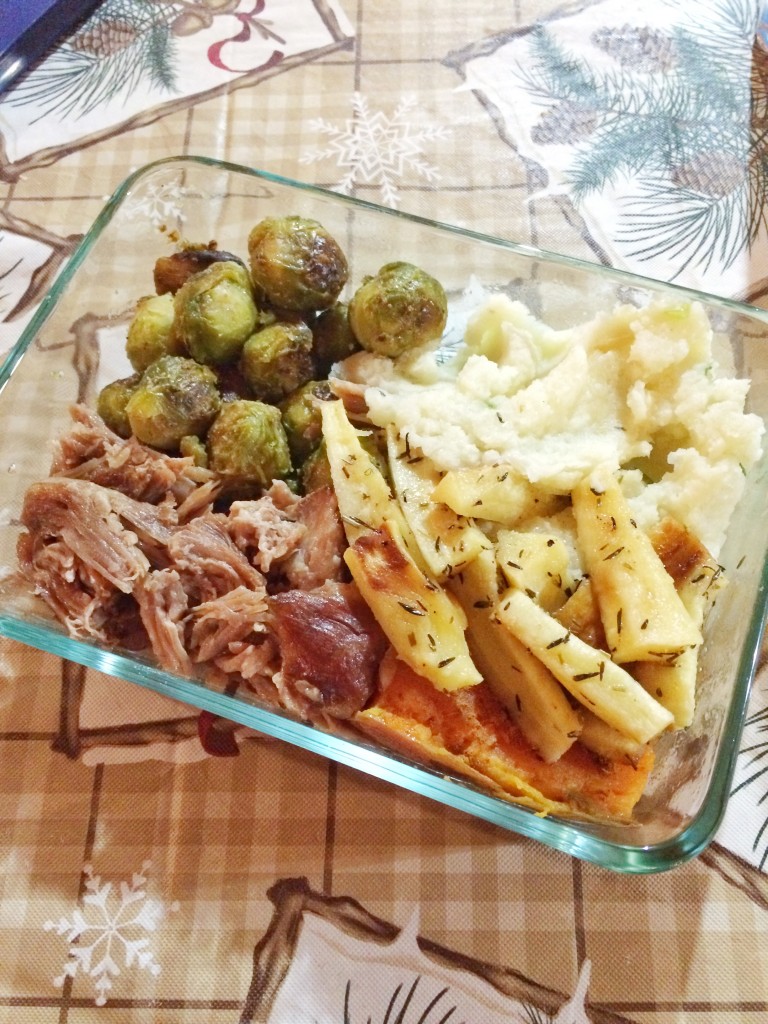 Jeremy and I went to his mom's for Christmas dinner.  I packed a container of leftovers since I knew there would be very little that I could eat.  It worked just perfectly!  Oh, and I definitely packed a couple of those cookies.  I had to end the night on a sweet note!
I hope your Christmas Day eats were as delicious as mine and that you are set up for a relaxing week!
Eight Photos of #Paleo Christmas Day Eats! #glutenfree #foodie
Click To Tweet
What did you eat on Christmas Day?
What is your favorite holiday dessert?