These Homemade Grain-Free Tortilla Chips are vegan, gluten-free, and stand in as the perfect dipper for guacamole, salsa, and as nachos.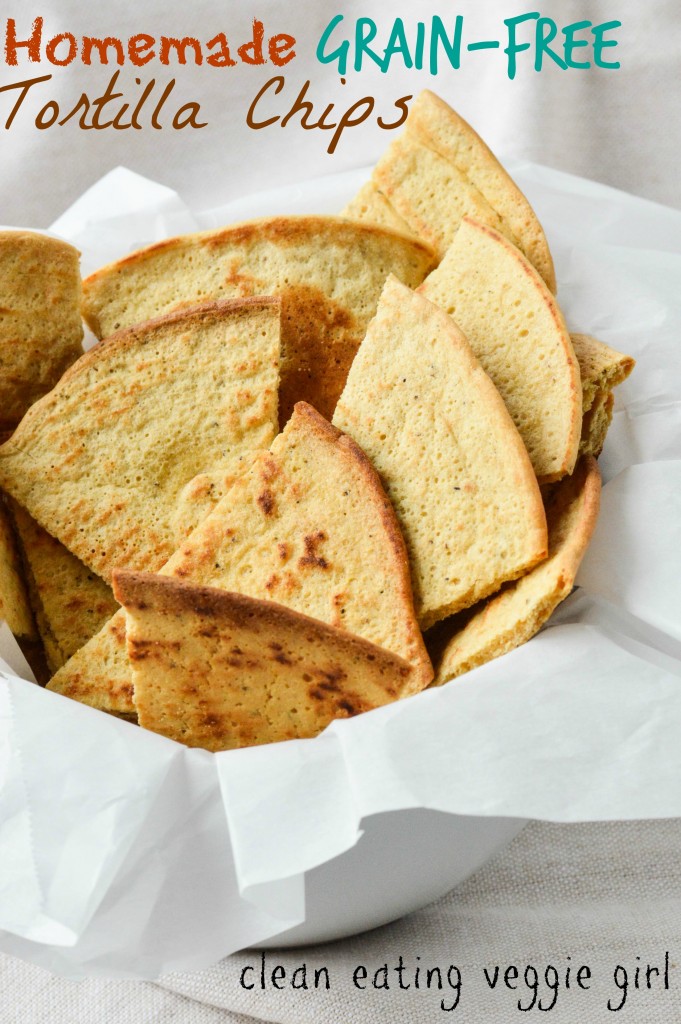 Somehow a Grain-Free Pizza Crust just turned into Homemade Grain-Free Tortilla Chips.  That is how you know that desperation has hit.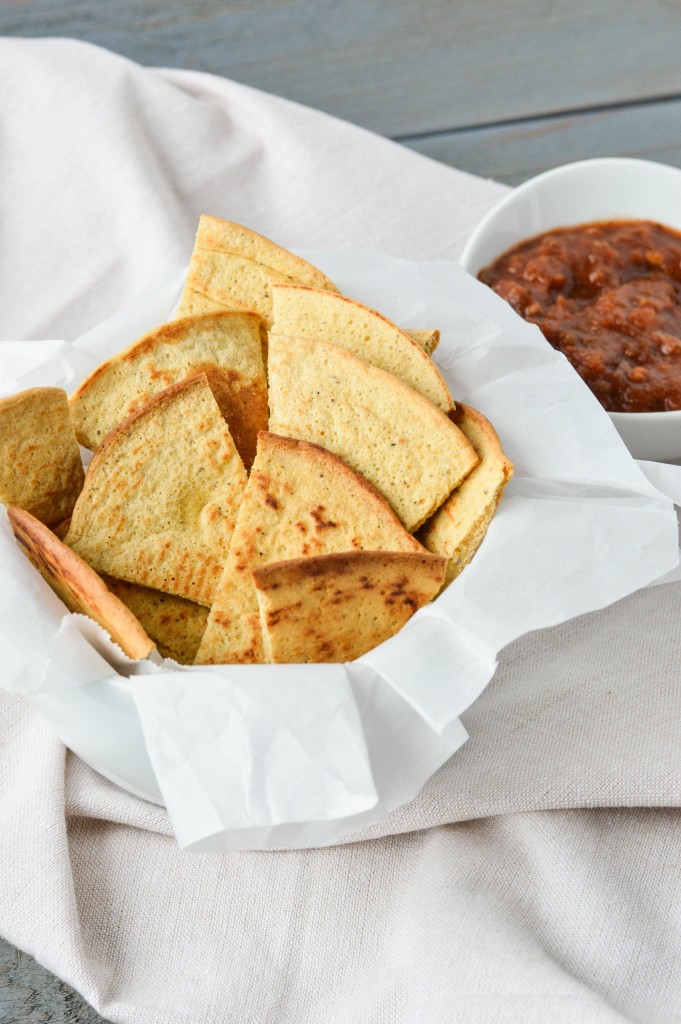 I mentioned about a month ago that I planned to eat my way through all of the grains in my pantry and not replace them… at least for the time being.  My pantry is now free of all oats, rice, quinoa, rice cakes, and tortilla chips.  I'm still hanging onto my popcorn for a while longer, but soon enough that will be gone too.  Of all of the grains that exist, I would say that I am probably missing the rice cakes and tortilla chips the most.  What can I say?  I'm a snacker.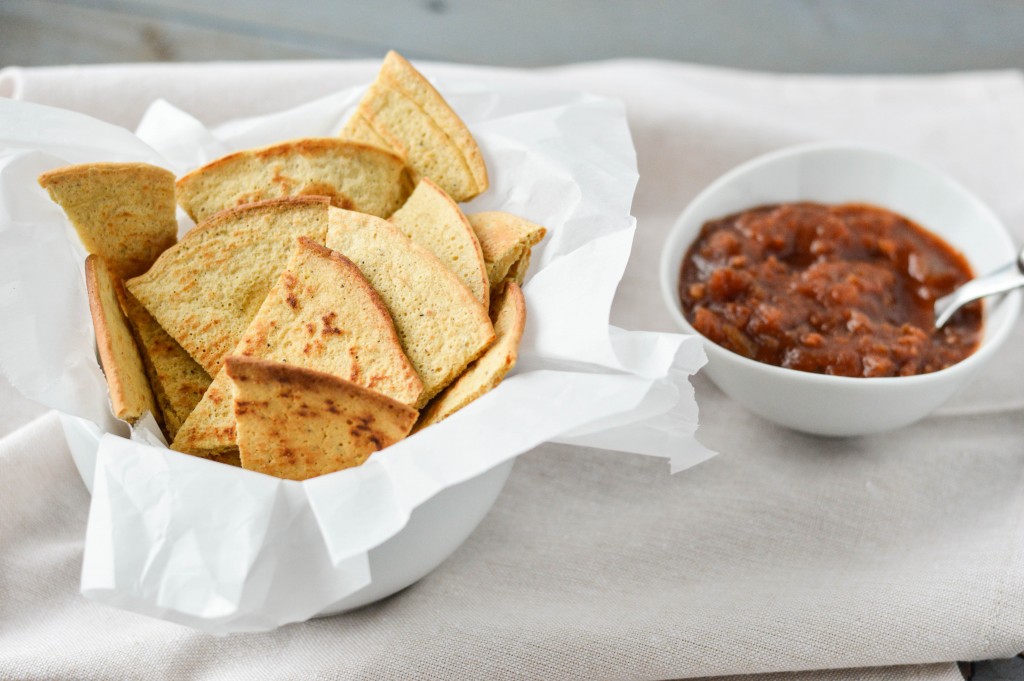 My longing for these grains has not been anything too crazy, but it has been strong enough for me to be in search of some delicious and healthy alternatives.  Guess what?!  I found not one, but two!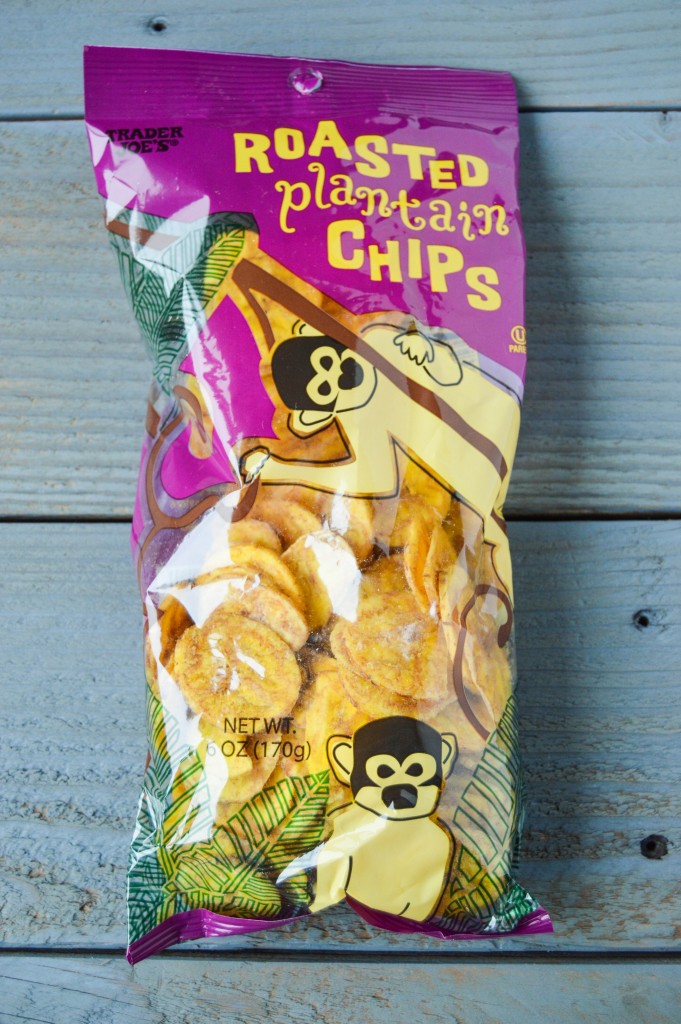 1. Plantain chips
I tried plantain chips for the first time a couple of weeks ago and I am hooked.  So hooked.  I always thought they sounded weird, but it turns out they are crazy good.  Trader Joe's has a delicious variety, and I have also found them at my local Natural Grocers, Hy-Vee, and Baker's stores.  My favorite way to eat them is dipped in guacamole.  It is an addicting combination, to say the least.  One of these days I am going to try making my own at home.  If they turn out halfway decent, I'll even share them with you!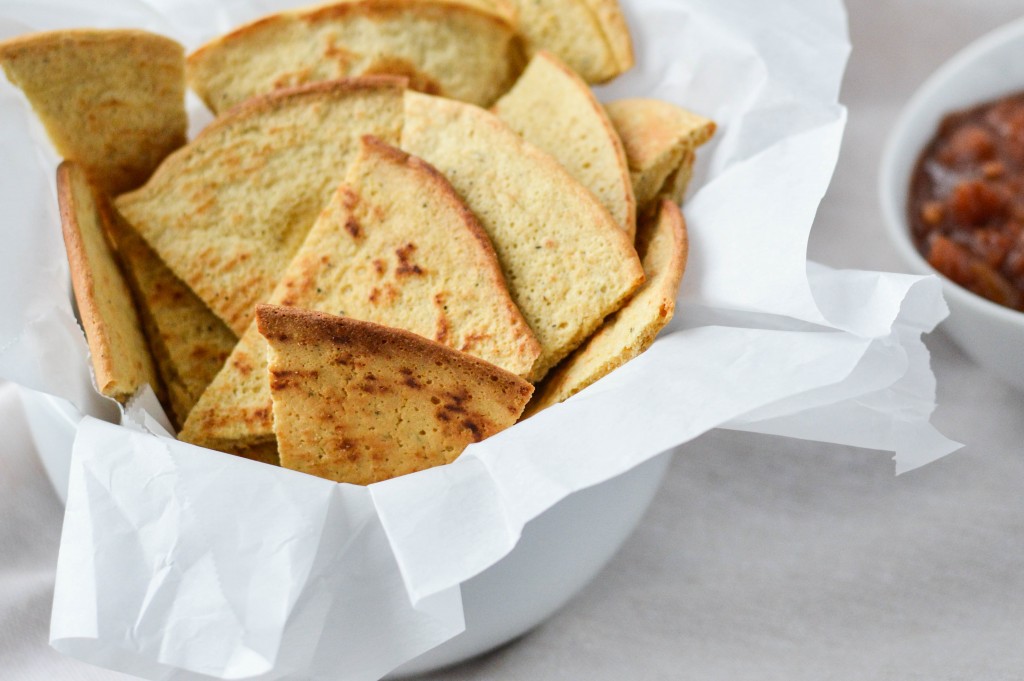 2. Homemade Grain-Free Tortilla Chips
These came about one day when I was making my Grain-Free Pizza Crust for One and determined that if I thinned out the batter and changed up the seasonings, something resembling tortilla chips could be made.  Of course these are not made with corn and do not taste identical to regular tortilla chips, but they are a pretty darn good alternative when a craving hits.  Though slightly thicker and less crispy than you might be used to, this homemade grain-free version still packs plenty of crunch.  I love them dipped in guac, salsa, paired with a salad, and as nachos.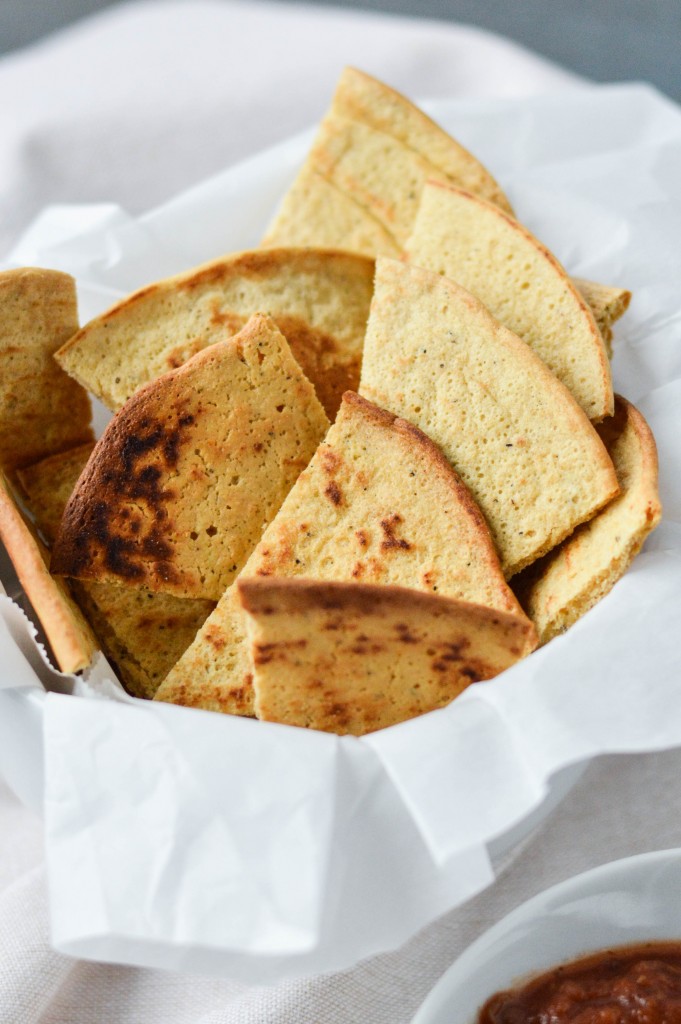 Homemade Grain-Free Tortilla Chips
Vegan + Gluten-Free
Adapted from this recipe.
Makes 8 chips (double or triple the recipe to serve more)
Ingredients
1/3 cup chickpea flour
1/4 tsp fine sea salt
1/8 tsp black pepper
1/8 tsp garlic powder
1/8 tsp onion powder
1/2 tsp fresh lime juice
1/3 cup + 1 TB water
coconut oil spray
Directions
1. Preheat oven to 400 degrees F.
2. Combine dry ingredients in a medium bowl.  Stir in lime juice and water until well-combined.
3. Heat a large griddle pan over medium heat.  Spray with coconut oil spray.
4. Once the griddle is warm, use a measuring cup or ladle to pour batter into the shape of a circle.  Use a small spatula to carefully spread out the batter until it reaches your desired thickness.
5. Cook for approximately 8 minutes, flipping once halfway through.  The "tortilla" should flip very easily once it is ready.
6. Place the "tortilla" on a baking sheet (I used a pizza pan with holes in the bottom) and bake for approximately 12 to 15 minutes, flipping once halfway through.  At this point, it should be golden brown and crispy.
7. Use a pizza cutter or kitchen scissors to cut the "tortilla" into chips.
Eating as grain-free as possible is not as difficult as I thought it might be.  Stock up on plantain chips and chickpea flour and you'll start to forget what you are even missing.  In fact, I'd take plantain chips with guac and this grain-free version over your traditional tortilla chips… and that's saying something!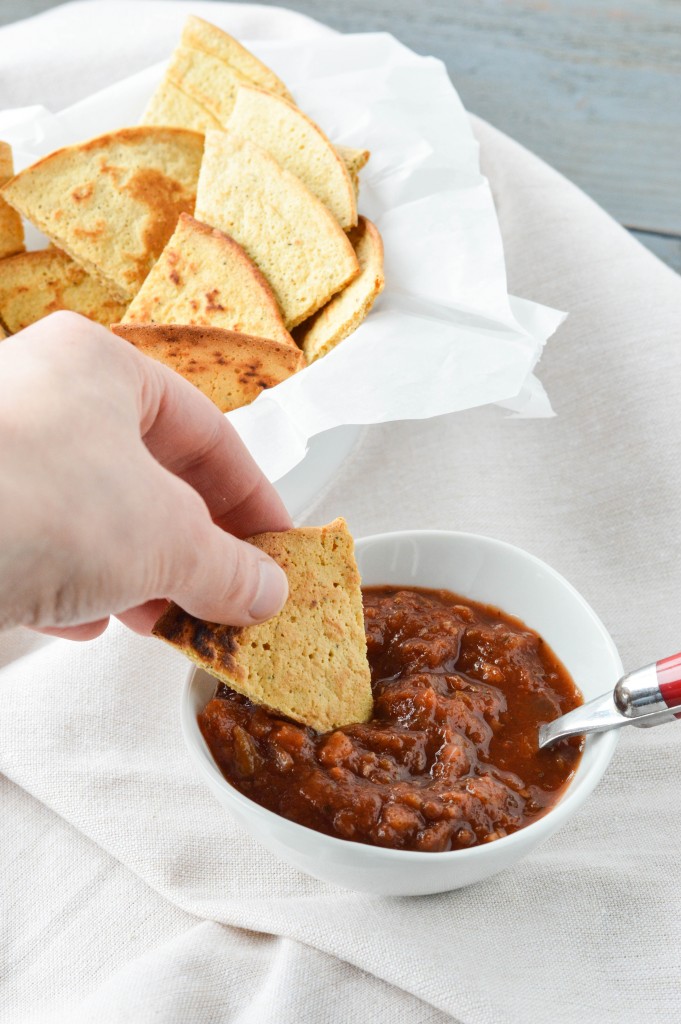 These chips even pass the dipping test!  No breaking.  All scooping.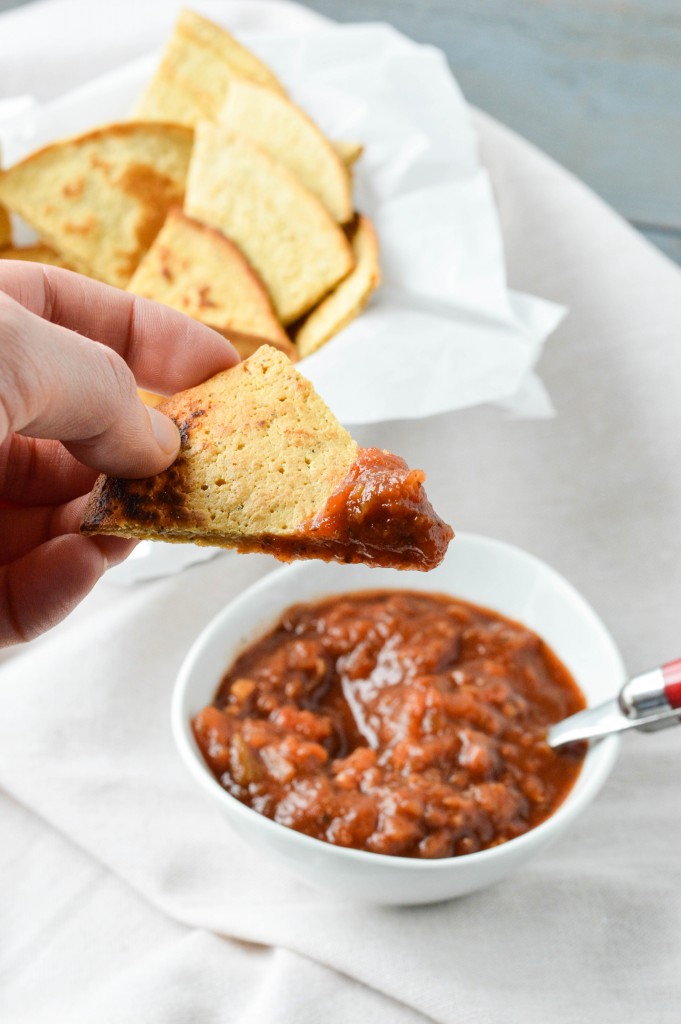 Homemade Grain-Free Tortilla Chips #glutenfree #vegan #recipe
Click To Tweet
What is your favorite non-traditional "chip?"