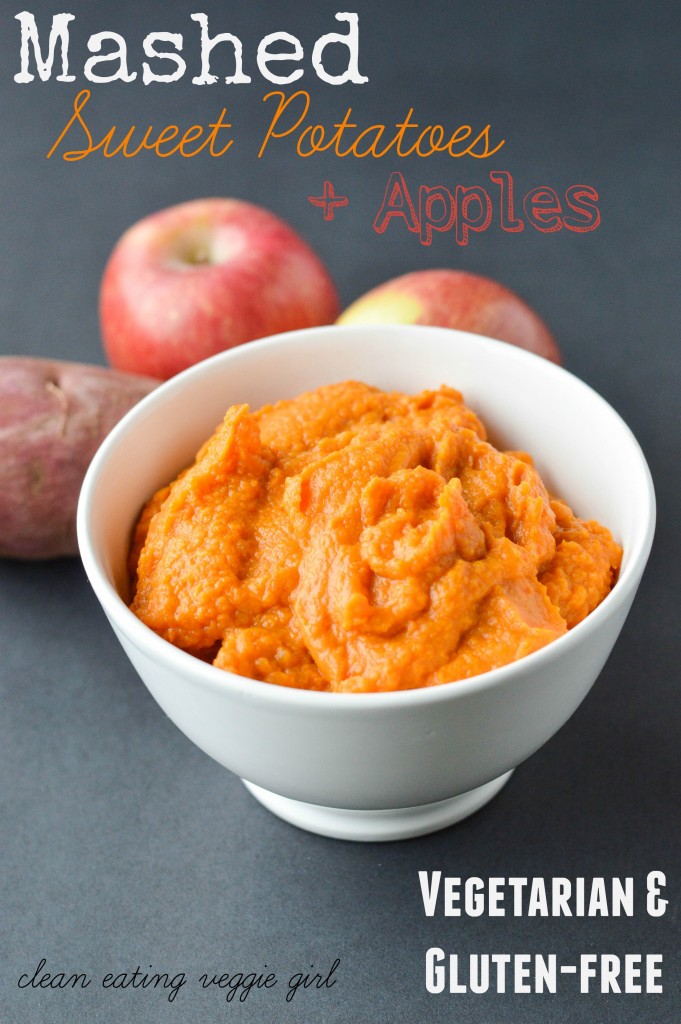 Happy first day of June!  Crazy, right?  Time is a-flyin' these days, and it is hard to believe that we are nearly halfway through 2015.  It really is true what they say.  The older you get, the faster time goes by.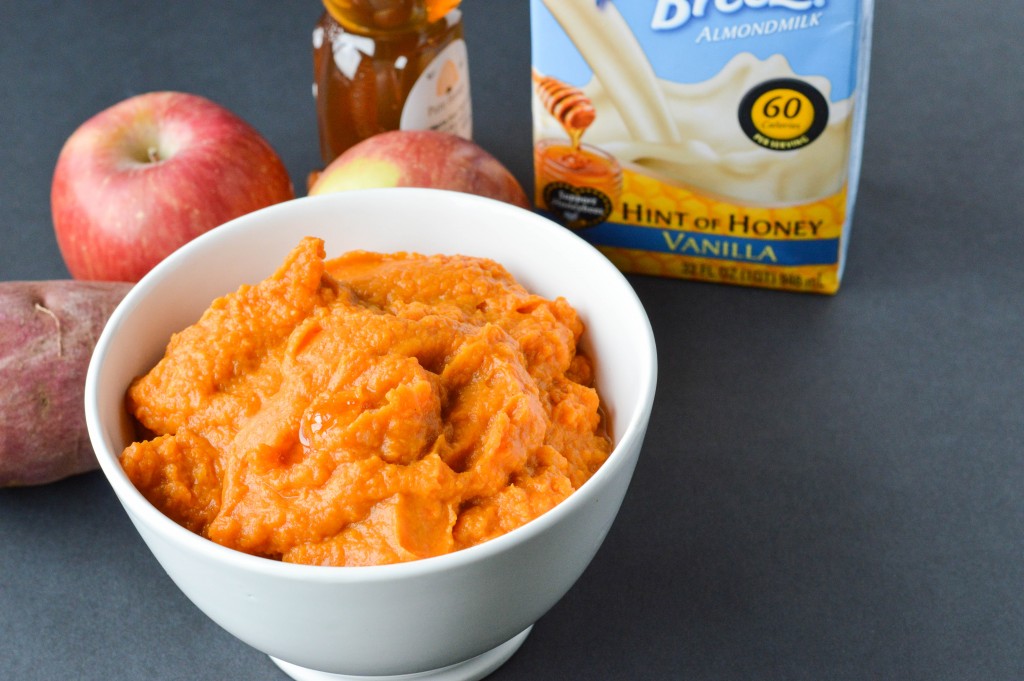 You may be wondering why I am sharing a recipe that looks a bit Thanksgiving-esque.  In all honesty, it is probably because I don't always give much thought to the seasons when I am cooking.  I make what I'm craving, what sounds good to my body, and what is (mostly) good for my body.  So while it may not be sweet potato or apple season, I have been eating both like crazy lately.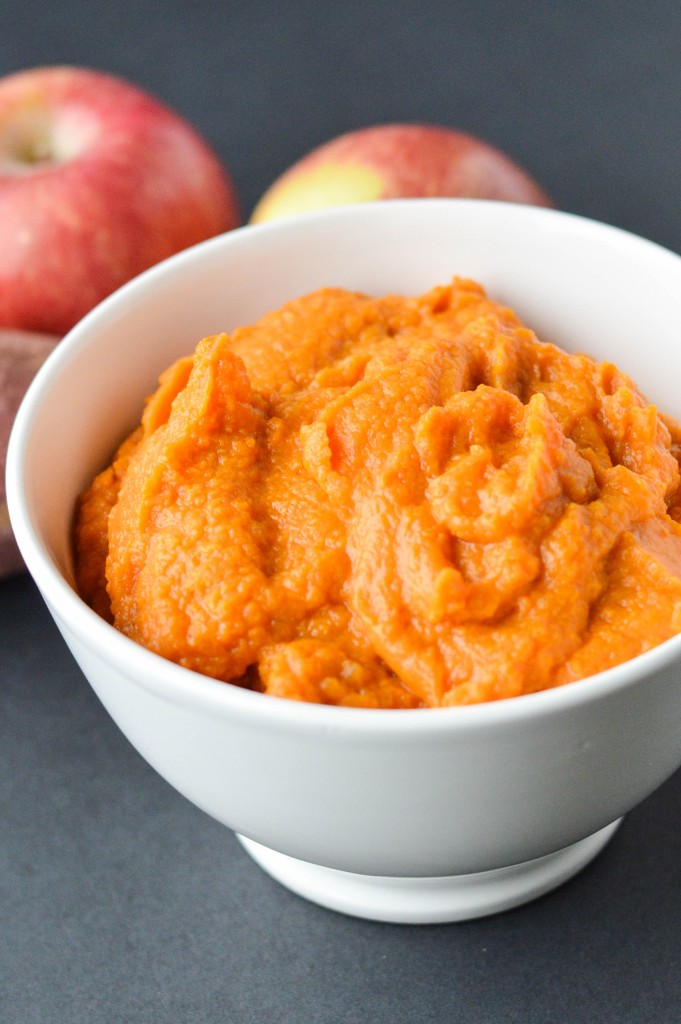 I am a sucker for sweet potato fries and baked sweet potatoes, but this past weekend I was craving something a bit different.  I really wanted straight-up comfort food.  And to me, comfort food = mashed potatoes.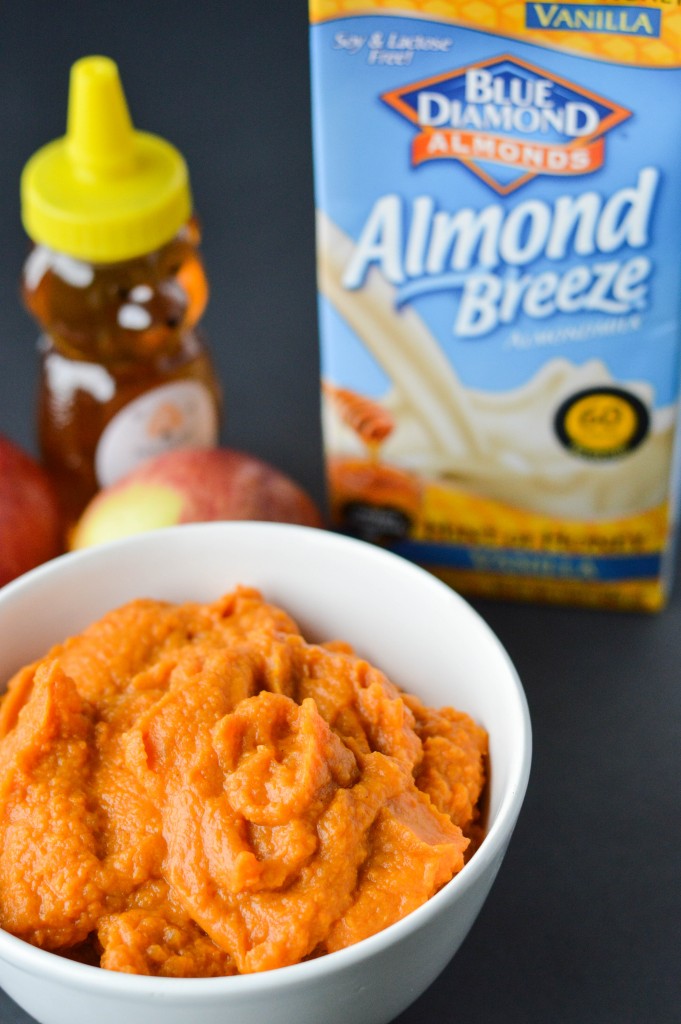 I did not want to make just any mashed sweet potatoes, though.  I decided to jazz them up a bit with apples and a hint of honey.  If you are going to make sweet potatoes, you might as well make them extra sweet!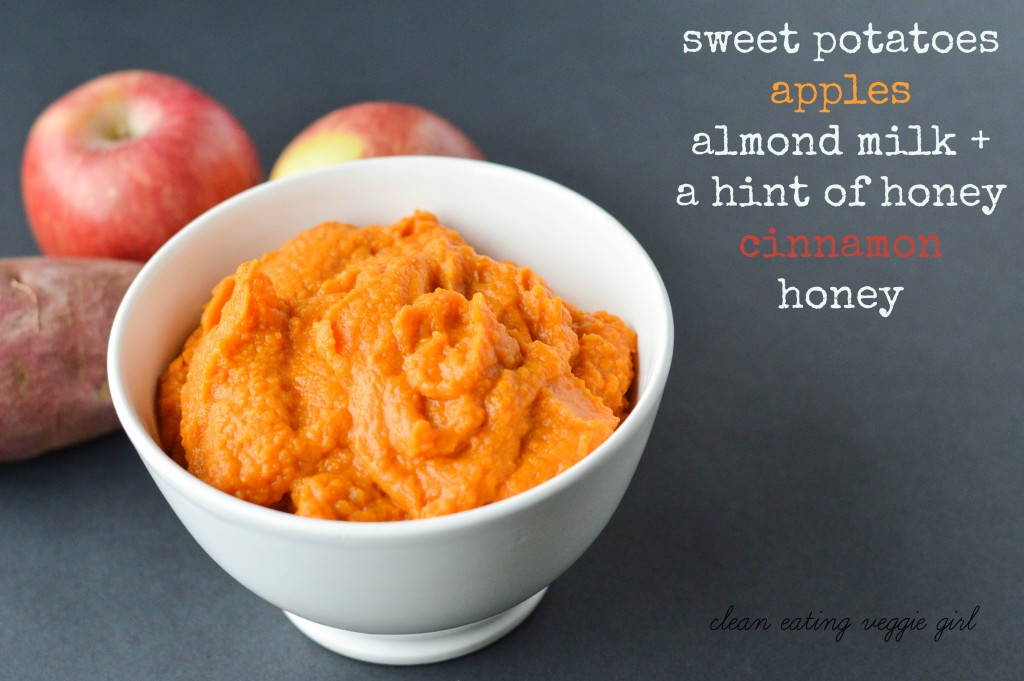 Mashed Sweet Potatoes and Apples
Vegetarian + Gluten-Free
Serves 3 to 4, as a side
Ingredients
3 medium to large sweet potatoes, peeled and cut into 1-inch pieces
1 large apple, peeled and cut into 1-inch pieces (I used Pink Lady)
1/8 cup + 1 TB Almond Breeze Vanilla with a Hint of Honey Almondmilk
1 tsp ground cinnamon
1 to 2 TB honey, depending on how sweet you like 'em
Directions
1. Place peeled and cut sweet potatoes and apples into a medium saucepan.  Cover with cold water.  Place the saucepan on the stove top over high heat and bring the water to a boil.
2. Once boiling, lower the heat to medium, cover, and boil for approximately 15 minutes.
3. Once the potatoes and apples are fork-tender, drain in a colander.
4. Place cooked potatoes and apples into a food processor.  Add milk, cinnamon, and honey.  Blend for approximately 30 to 60 seconds, or until desired texture is reached.  You may need to scrape down the sides once or twice with a spatula.  Add additional cinnamon and/or honey, if desired.
*You can also use a stand or hand mixer in place of the food processor.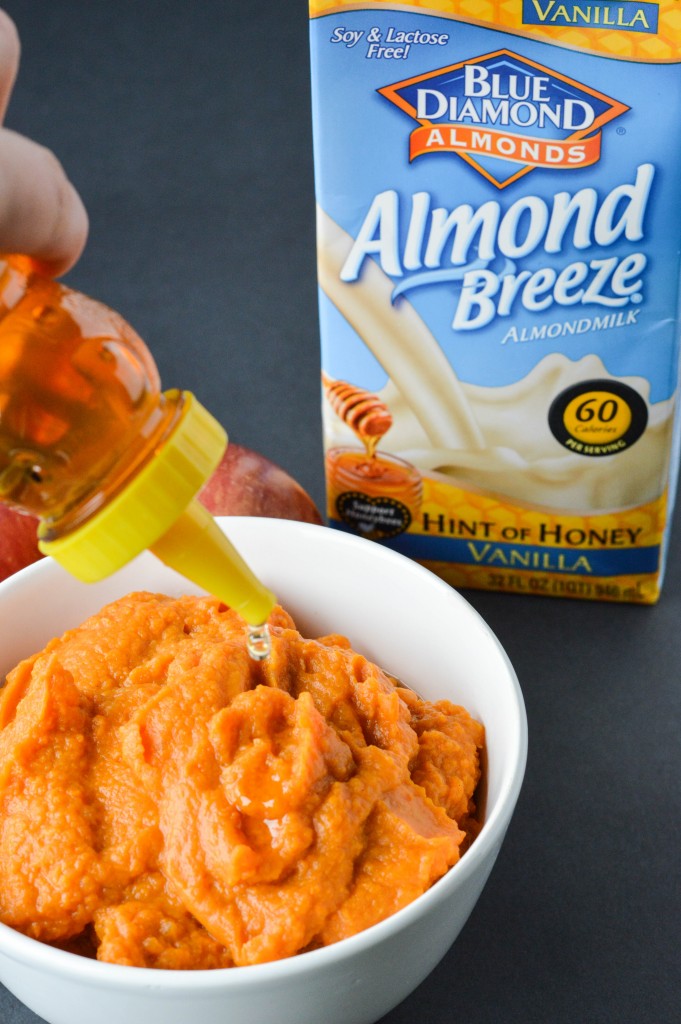 These tators pair perfectly as a side to your favorite protein, or can be eaten straight from the bowl for a snack.  Heck, I'd even go as far as saying that they would make a delicious breakfast food when topped off with a bit of nut butter.  They are definitely sweet enough if that is your thang in the a.m.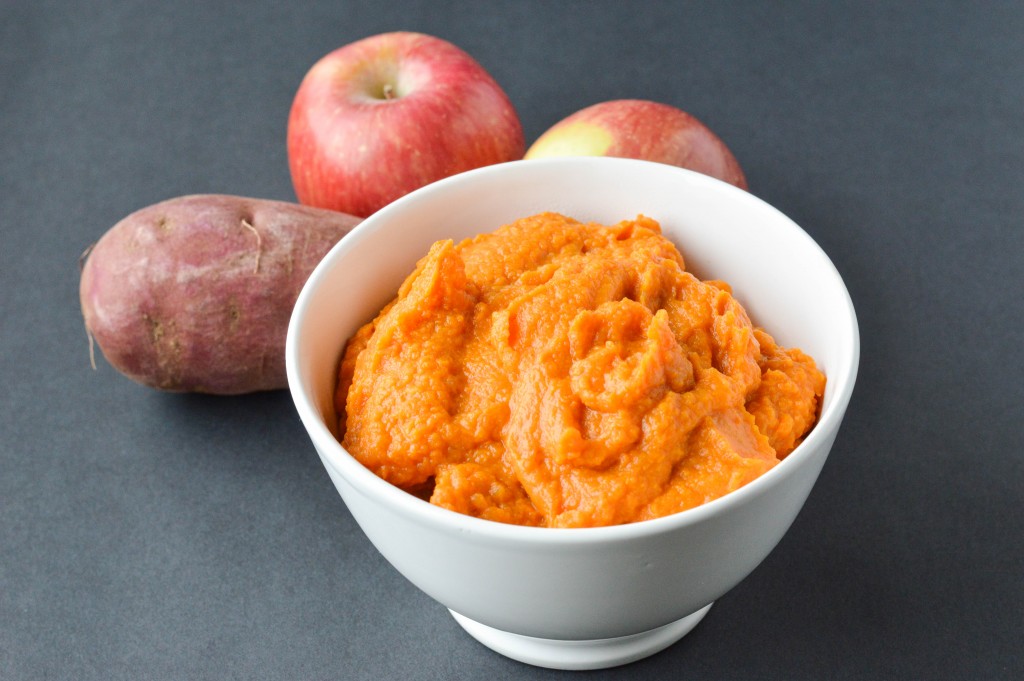 We might be entering into the warmest months of the year, but I truly believe comfort food should be enjoyed year round.
Mashed Sweet Potatoes and Apples with @AlmondBreeze #recipe #vegetarian
Click To Tweet
Which non-seasonal foods are you loving right now?
Have you ever made mashed sweet potatoes?
This post is sponsored by Almond Breeze Almondmilk.  Thank you for supporting the brands that make Clean Eating Veggie Girl possible!