Wednesday = food day … a full day of eats, that is!  Let's take a gander (<– does anyone else love that phrase?) at everything I ate this past Sunday when my mama was visiting.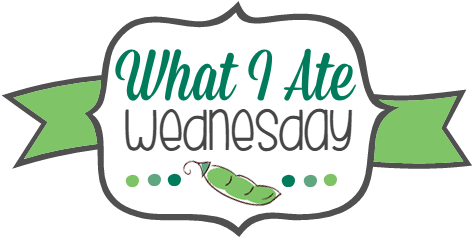 What I Ate Wednesday: May 6, 2015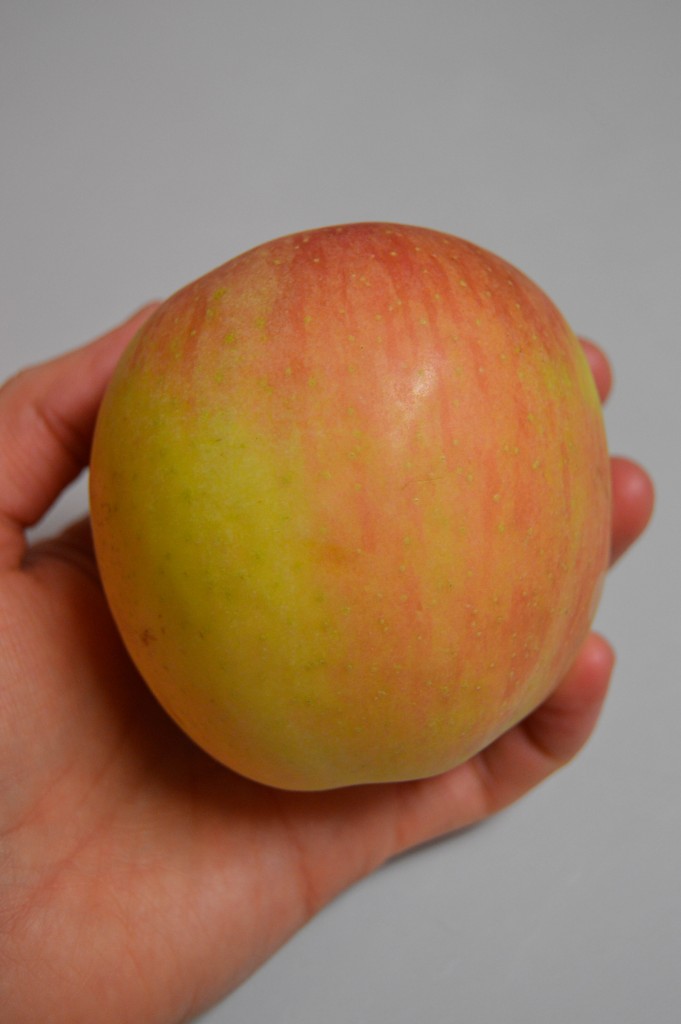 My mom ran a 5k on Sunday morning, so it was an early rising weekend day for us.  I ate this apple (sliced) dipped into some crunchy peanut butter at around 7:00 on the way to the race.  I do not normally eat apples as a part of my breakfast, so it was a tasty treat!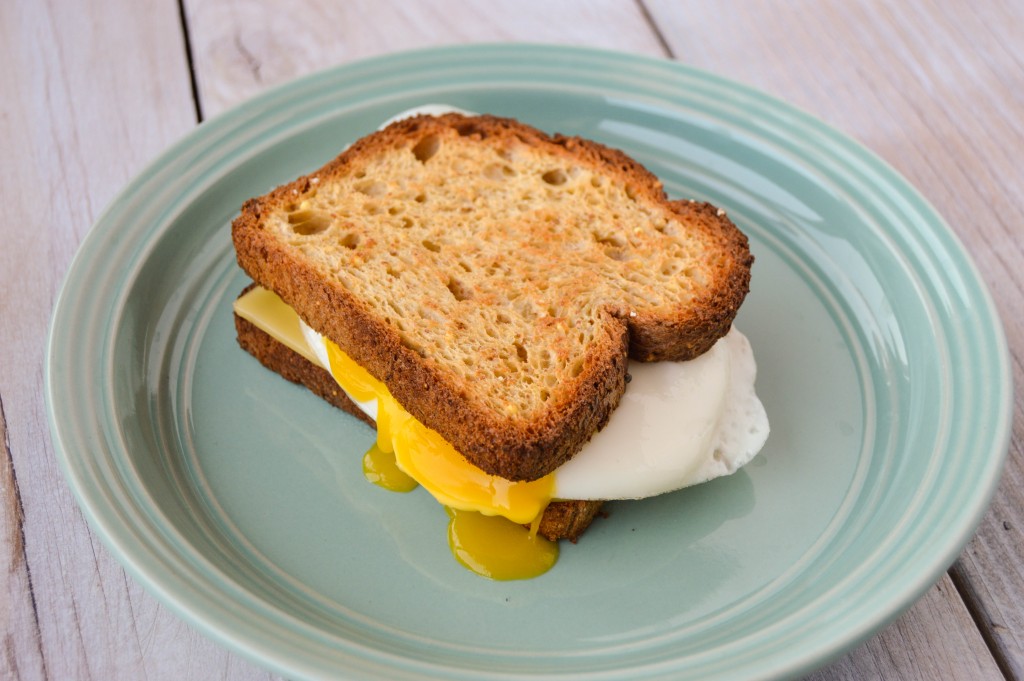 We originally thought we would be home by around 9:00, but my mom did awesome and placed second in her age division.  As a result, we decided to hang around for the awards ceremony.  My blood sugar was low and I was a bit haaangry by the time we arrived home at 10:00.  I whipped up this quick breakfast sandwich while I worked on food prep for the week.  Inside of the toasted gluten-free bread was a slice of vegan Field Roast Chao cheese and a fried egg with plenty of runny goodness.  This never gets old.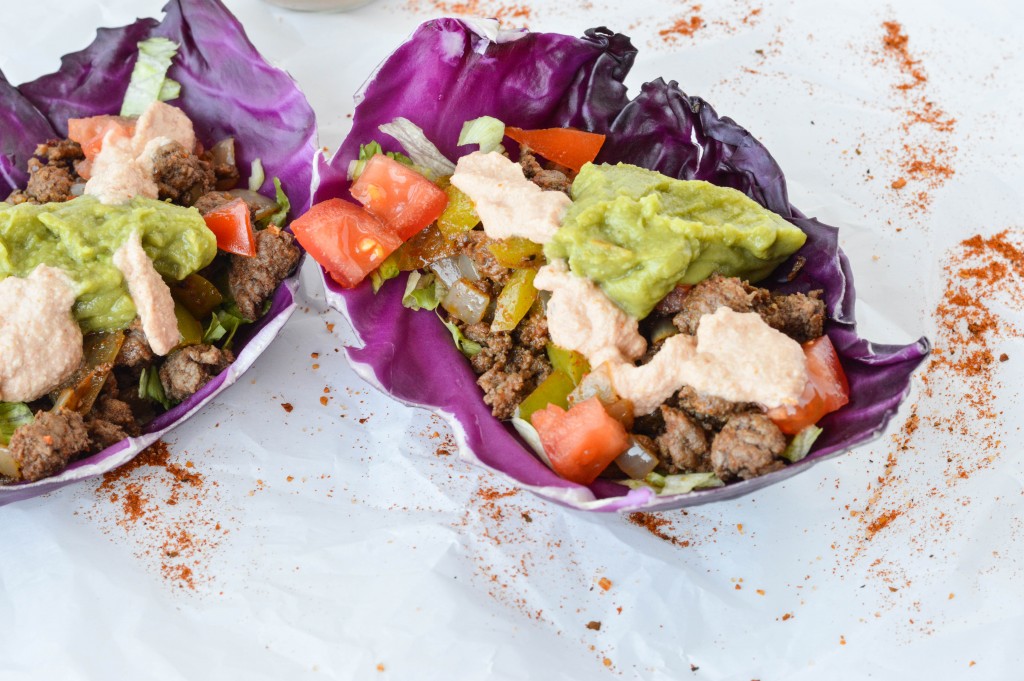 A little before 1:00, my mom and I sat down to eat my latest blog creation: Cabbage Shell Beef Tacos with Creamy Salsa Dressing.  In case you missed it and are wondering why in the heck I am cooking with beef, I am incorporating meat back into my diet again for health reasons.  It has been an interesting transition, but I have to say that I thoroughly enjoyed these tacos.  Holy moly were they spicy, though!  Thank goodness for the creamy salsa dressing and guac to cool 'em down.  I plan to share these here on the blog soon!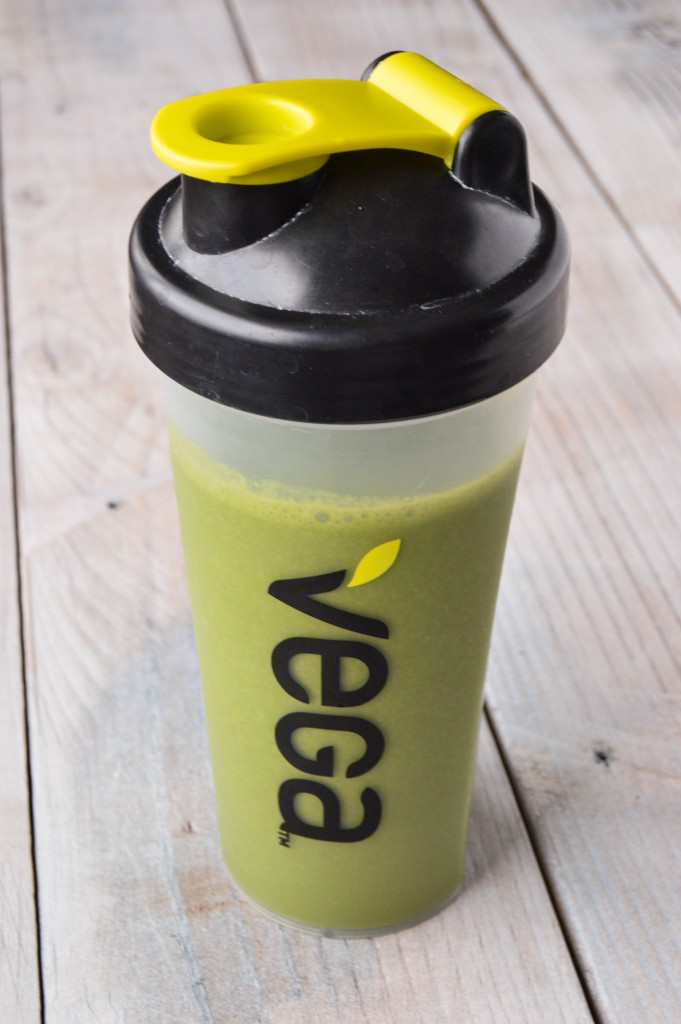 As if my mom and I did not do enough shopping on Saturday, we headed out to do even more on Sunday.  I made a pre-shopping green smoothie with unsweetened vanilla almond milk, chocolate Vega One protein powder, frozen banana, frozen zucchini, and tons of fresh spinach.  It was the perfect afternoon snack and kept me full all the way through hours of shopping.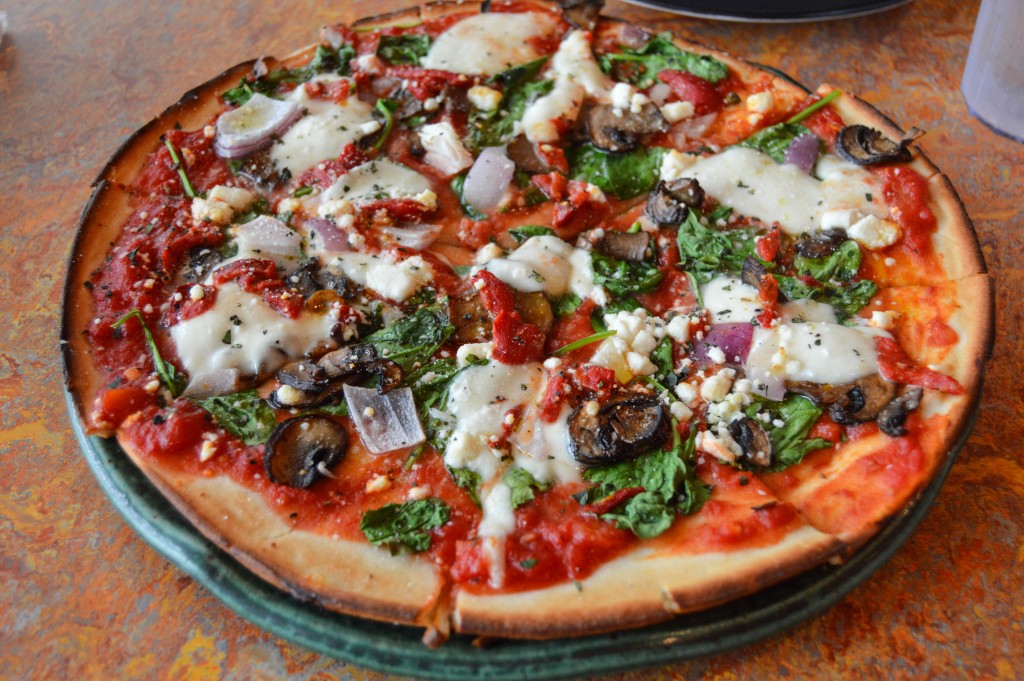 I could not let my mom leave without taking her to Spin! Neapolitan Pizzeria.  I loved it the first time I went, and since my mom is definitely a pizza lover, I knew she would enjoy it too.  We split a 12-inch vegetarian Primavera pizza on the gluten-free crust.  It was topped with traditional sauce, fresh mozzarella cheese, and roasted red peppers, spinach, red onions, and crimini mushrooms.  We each ate four slices, which was the perfect amount for dinner.  I left happy, but not overly stuffed.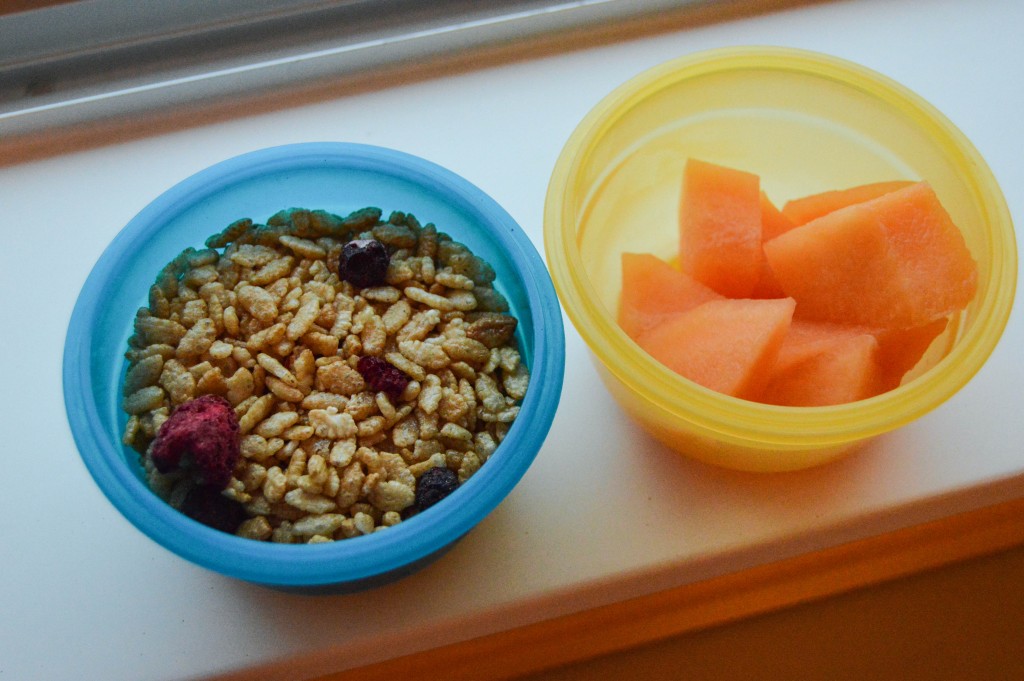 I capped off the night with a sweet evening snack of gluten-free crispy honey rice cereal with berries and a side of fresh cantaloupe.  I ate these while watching my new favorite show, Secrets and Lies.  It was the season finale and I am so sad that I will have to wait until it (hopefully) returns next year.  I have my fingers crossed that it does not get cancelled.  It seems like whenever I finally find a show that I like, it never lasts!
What have you eaten lately and loved?
Have you ever seen Secrets and Lies?  Thoughts?