We made it to Wednesday.  Therefore, we are almost halfway through the work week.  Just typing and reading that makes me feel better about the day already.  I hope that your week has been going great and that you have been eating plenty of delicious food!
Today I am linking up for What I Ate Wednesday to share a day of eats from this past Sunday.  Be sure and head on over to check out the link-up and see what everyone else has been munchin' on!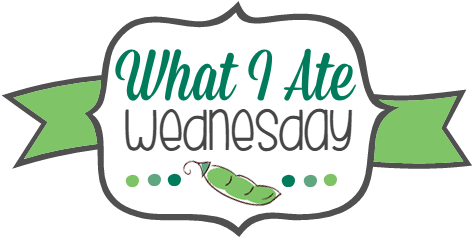 What I Ate Wednesday: April 22, 2015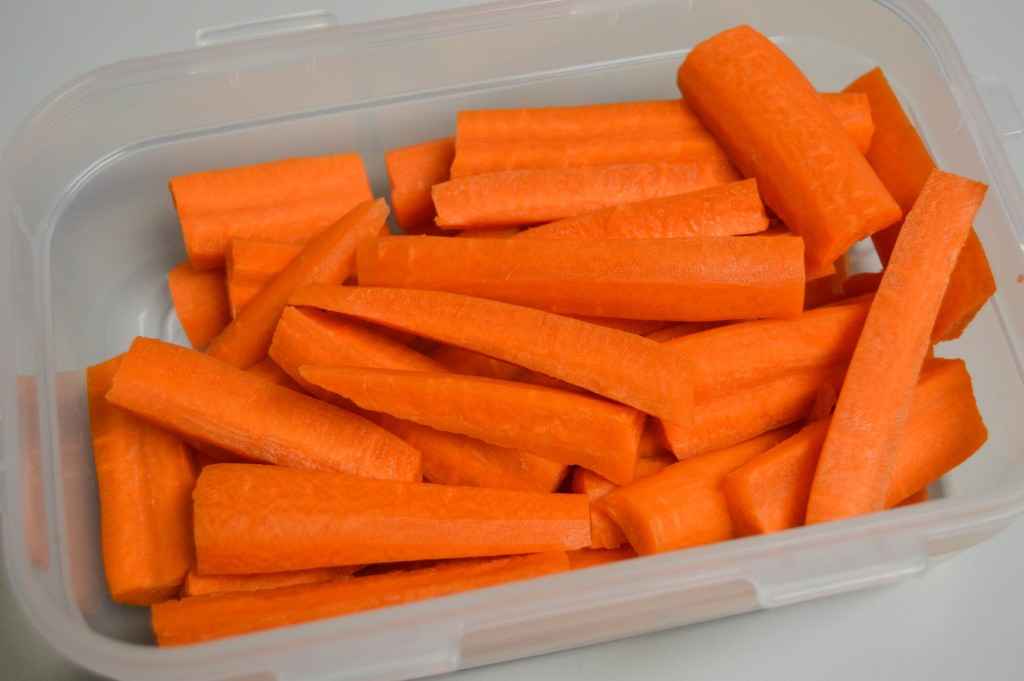 Sunday morning began with a little food prep, including cutting up an endless amount of carrots.  I enjoy baby carrots, but I think that whole carrots taste the best.  Therefore, I put my poor hand through lots and lots of chopping.  As a reward, I snagged a couple of carrots to tide me over until breakfast.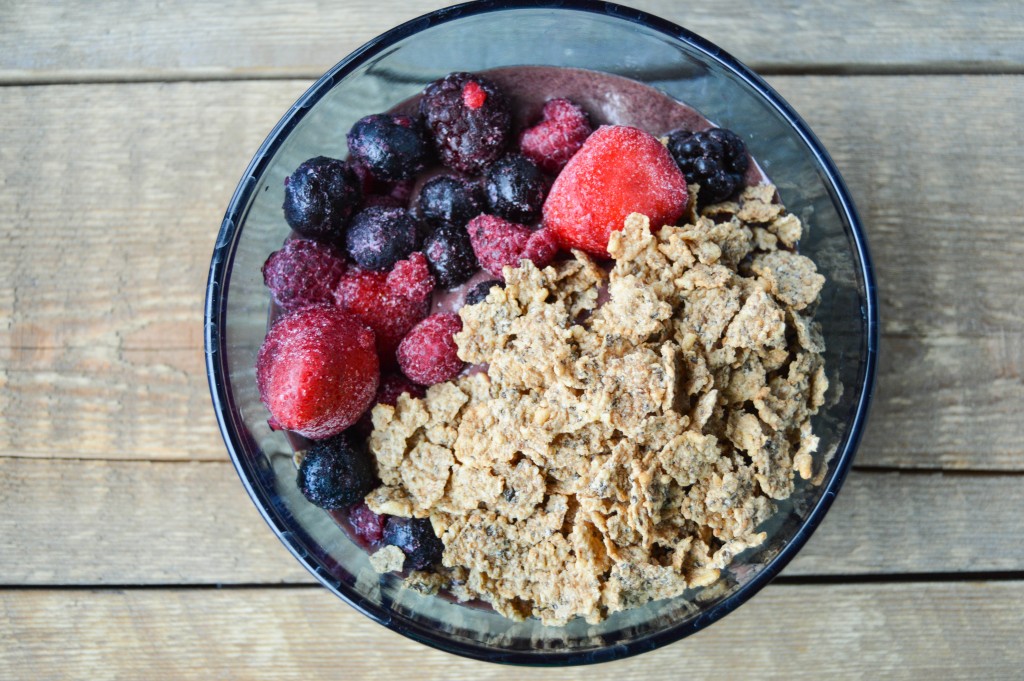 Breakfast was… you guessed it!  A homemade acai bowl.  I topped it off with frozen mixed berries and a gluten-free quinoa and chia seed cereal.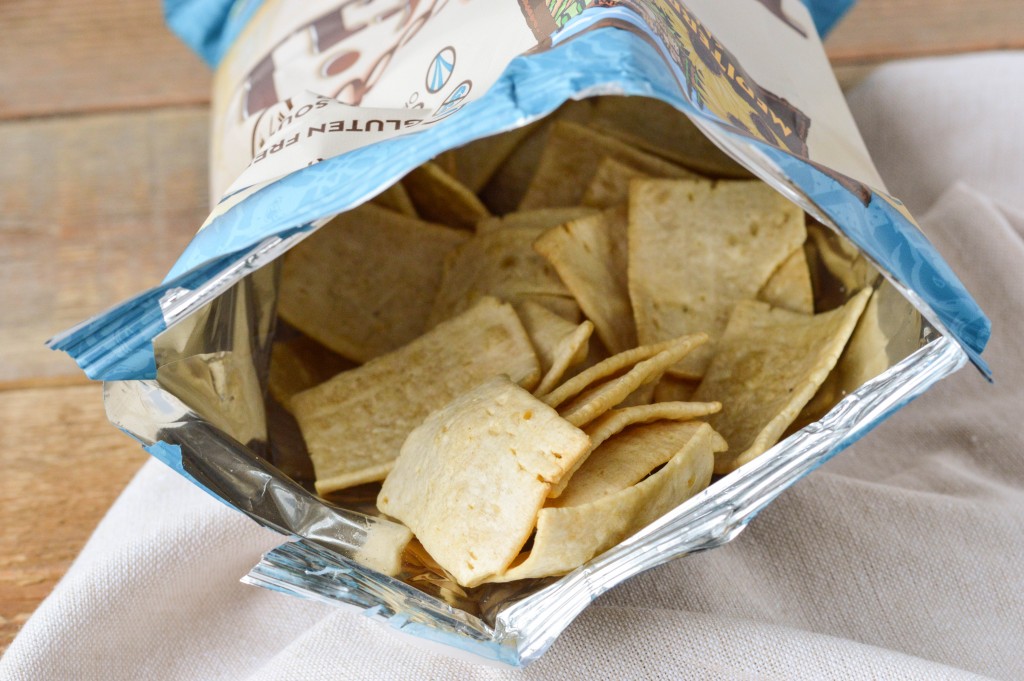 Oftentimes on Sundays, I fill my day with recipe creation and photography.  I made a delicious Tomato, Onion, and Artichoke Chickpea Salad that I served alongside baked lentil chips.  I snacked on several of these while I was photographing.  I needed fuel, right?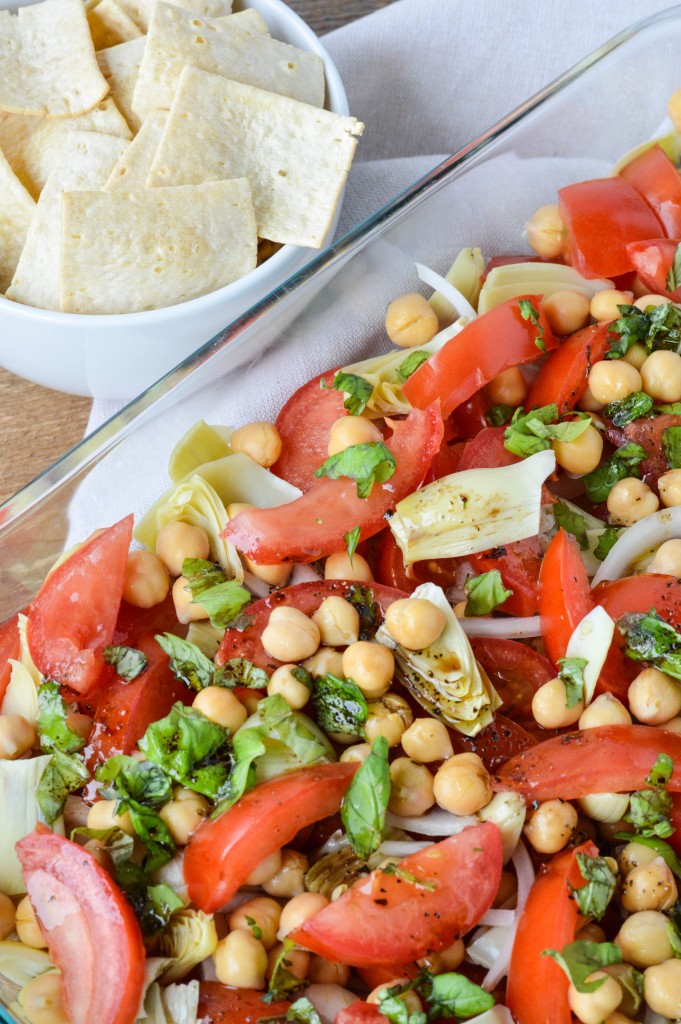 And there she is!  Once I finished photographing the dish, I dug into a bowl of it for lunch, along with more lentil chips.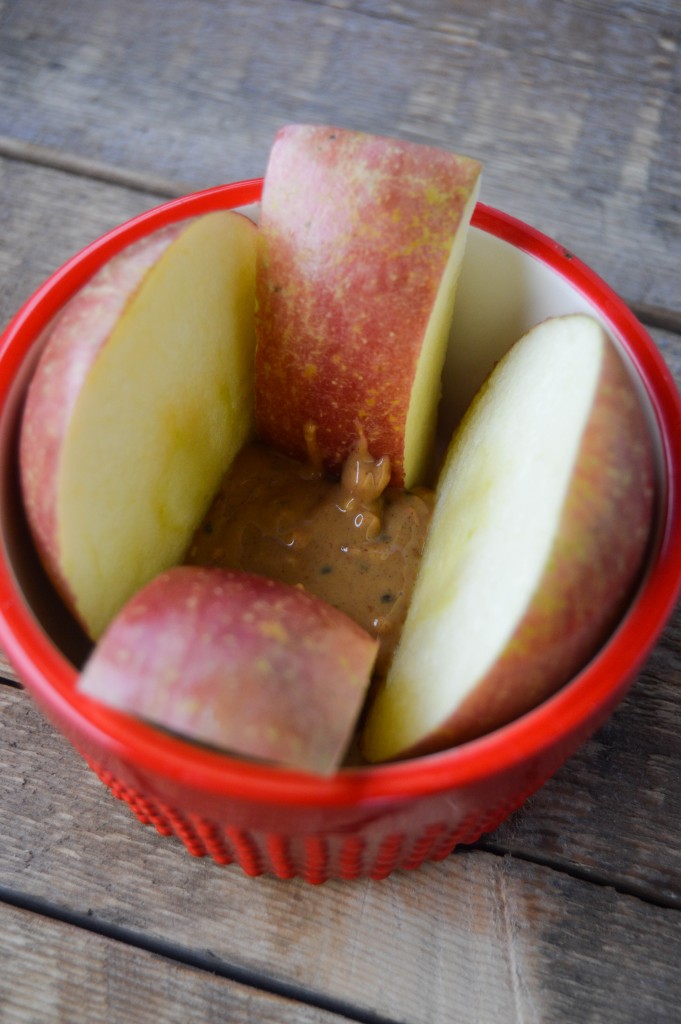 The salad held me over for a couple of hours until I cut up a Pink Lady apple and dipped it in my favorite crunchy PB with flax and chia seeds from Trader Joe's.  I love that stuff!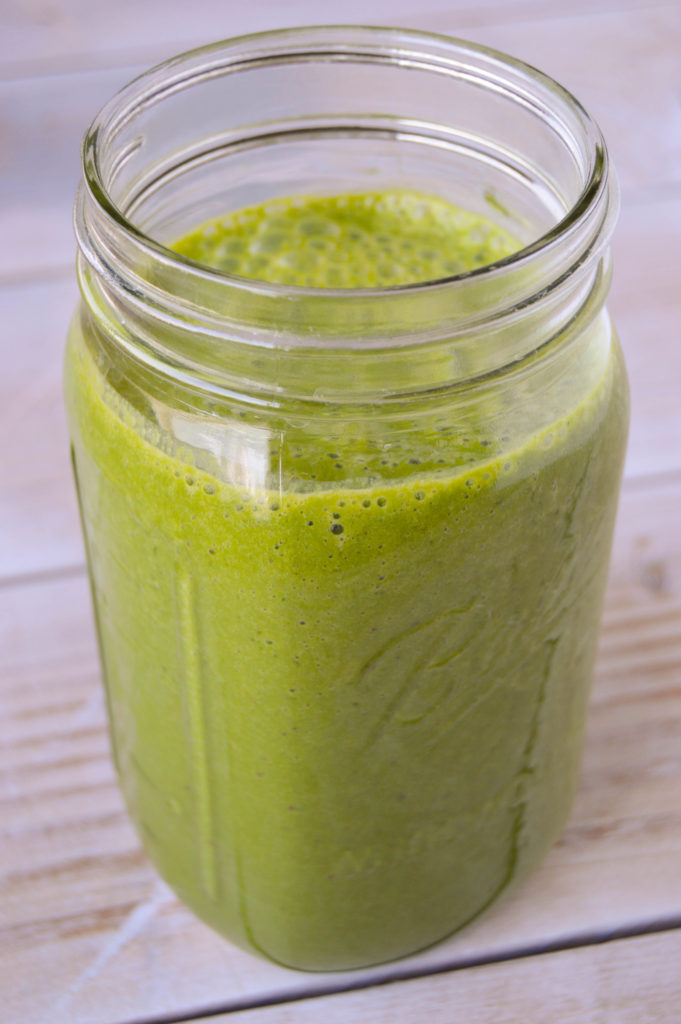 And then a little while later, I was craving a green smoothie.  I was not super duper hungry, so I made a smaller version than I normally do.  In the mix was unsweetened vanilla coconut milk, flax oil, vanilla Vega One, frozen banana, frozen zucchini, and fresh spinach.  I also need to let everyone know that the new formula of the Vega One nutritional shake IS grain-free!  I shared on Sunday that I might be trying grain-free and would, therefore, need to give up my beloved Vega One.  Thank goodness my fellow Vega lover, Trevor, corrected me!
I ate dinner around 7:30 Sunday night.  On the menu was leftover deconstructed bean and veggie enchiladas from the day before.  Recipe creation for the blog can be so fun, especially when there are plenty of leftovers to go around!  Look out for these next week.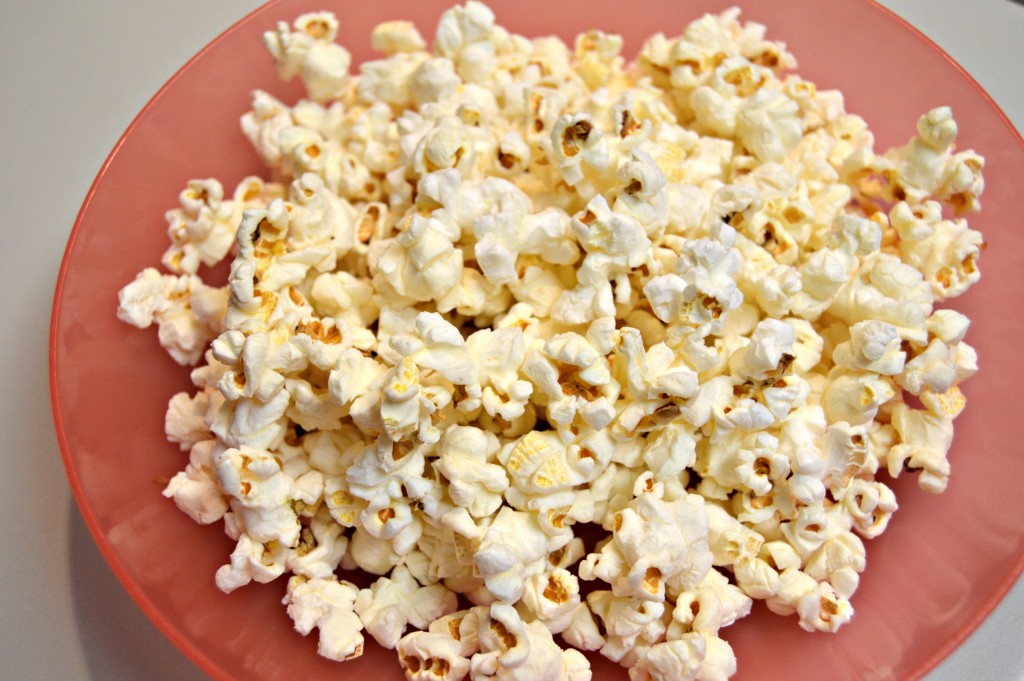 I capped off the evening with a big 'ole bowl of salted popcorn…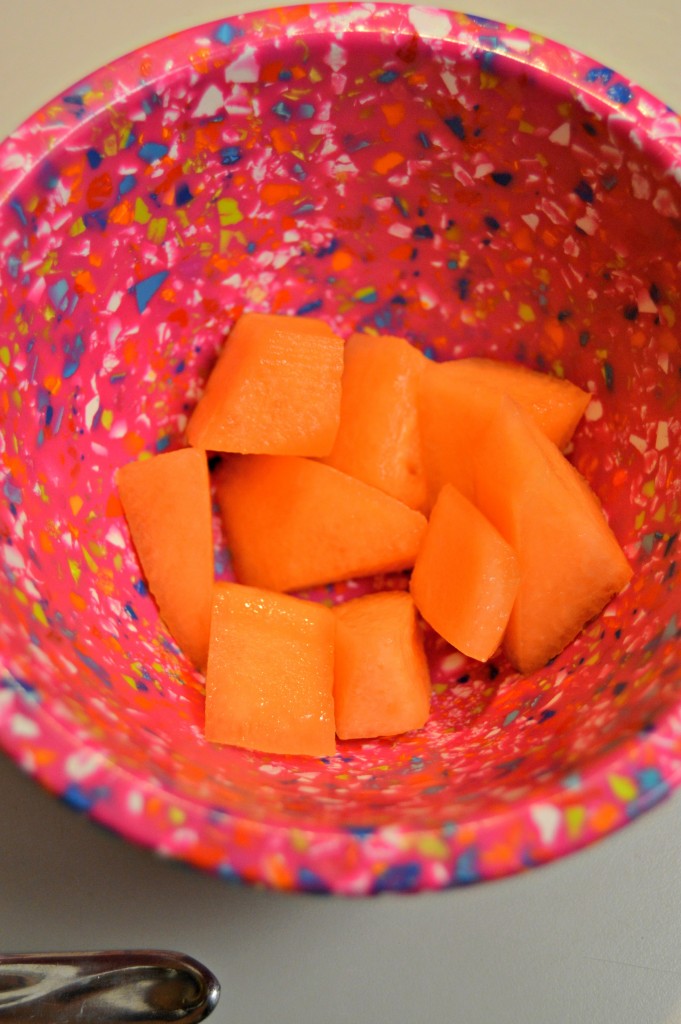 …and a few chunks of fresh cantaloupe.  Cantaloupe is easily one of my favorite fruits, so I am so excited that it is back in season and tasting perfectly sweet!
That's a wrap for my day of eats.  Tell me… what have you been eating lately and loving?
This post contains an affiliate link.  I appreciate your continued support of CEVG!