I am more than excited that Wednesday is here!  That means I am almost halfway through one of the busiest work weeks of the year.  If you work in higher education, you know that the time of year right before the start of a term or semester is usually nuts.  I already feel like I have been through an entire work week, and it is only Wednesday.  Since my brain is already overworked, I am going to keep today's What I Ate Wednesday post simple.  Some pictures.  Some photos.  Lots of food.  That will keep everyone happy, right?  Take a look at a day of Thursday eats!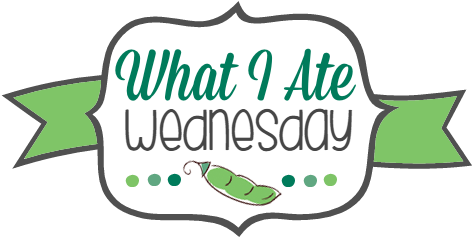 Today I am linking up with Jenn from Peas and Crayons.
What I Ate Wednesday: March 4, 2015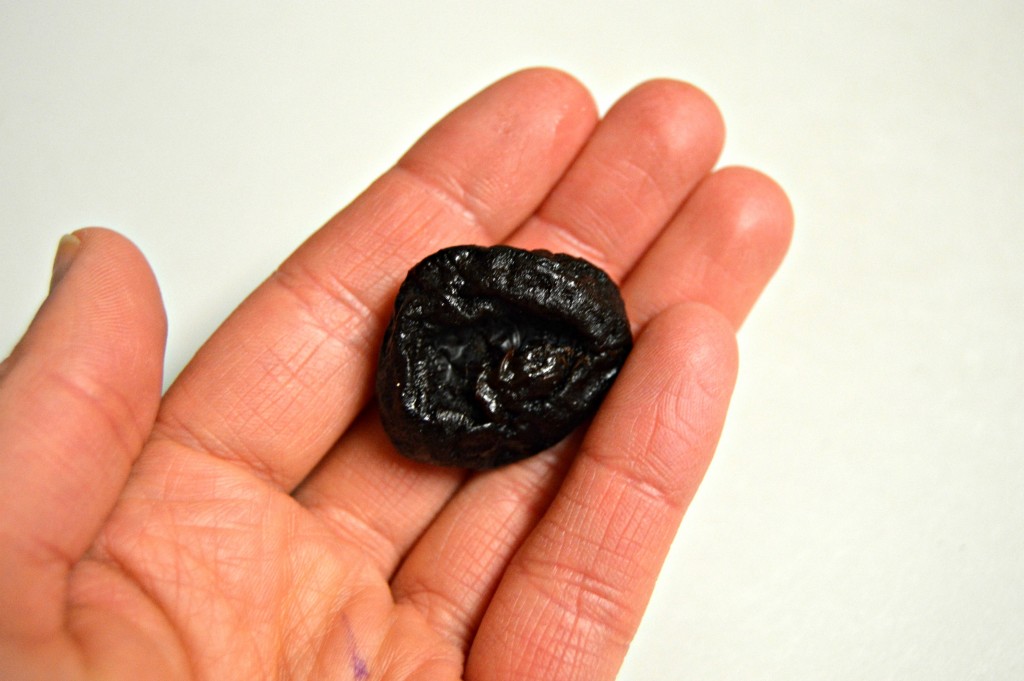 Per usual, I started my morning off with a dried prune.  Weird?  Maybe.  But I have been loving this ritual.  It is also the perfect little "something" to tide me over before my smoothie on the way to/at work.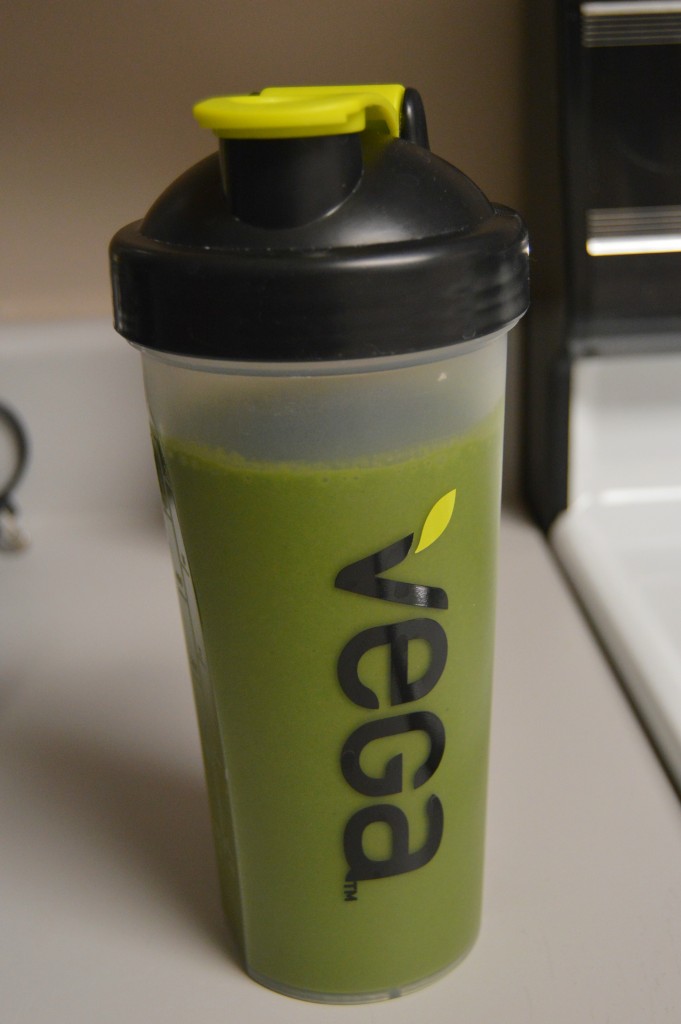 And there she is (yes, my smoothie is a "she")!  That gorgeous green smoothie!  In the mix was unsweetened coconut milk, French vanilla Vega One protein powder, frozen banana, frozen cucumber, frozen spinach, and tons of fresh spinach.  I still cannot get over how much it tastes like drinking a vanilla milkshake for breakfast.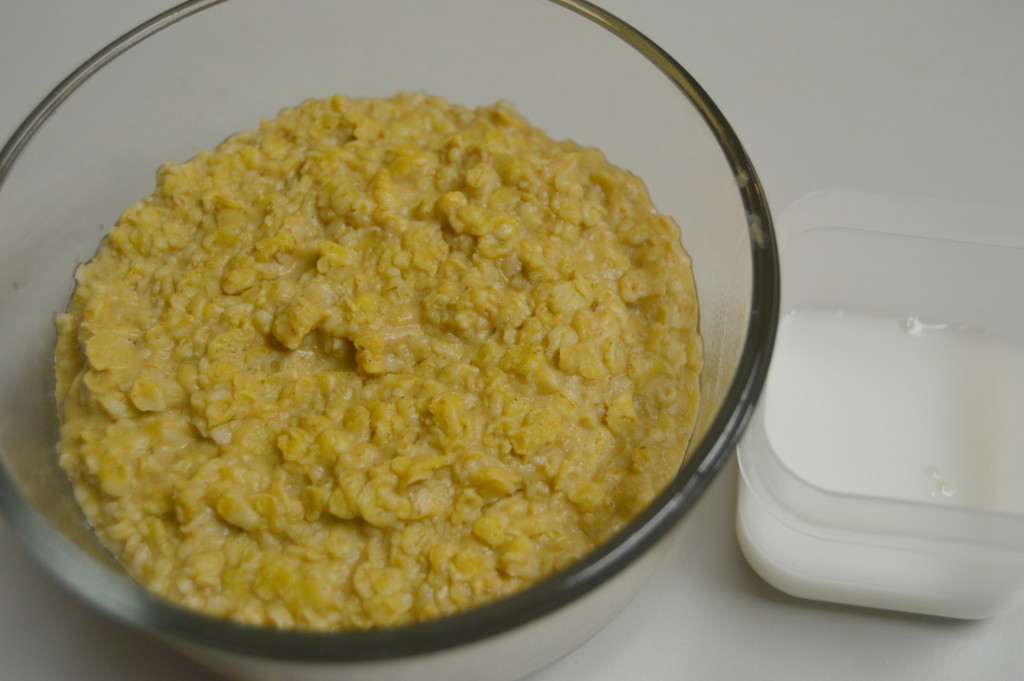 Breakfast #2 came at about 10:00.  I reheated a bowl of my butternut squash oats with a couple of splashes of coconut milk (otherwise it is too thick when you reheat it).  I topped it off with a heaping tablespoon of Sun Butter.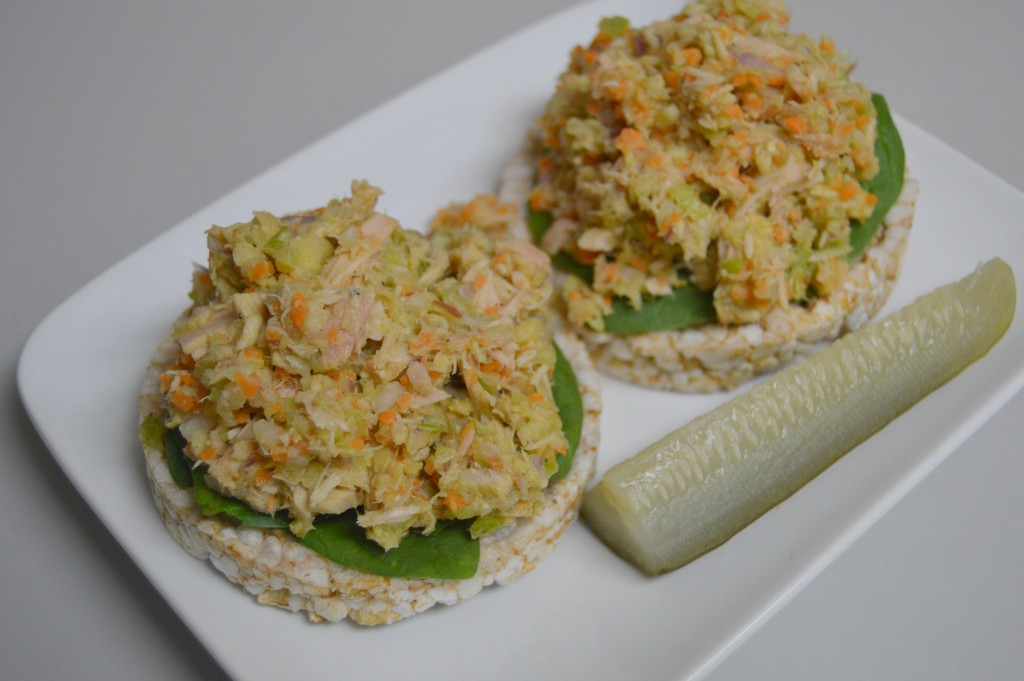 Lunch was leftovers from the night before.  I made a veggie-packed tuna salad that I'll be sharing more about in a future Friday Foodie Favorites post.  I served it on brown rice cakes topped with fresh spinach, and ate a pickle spear on the side.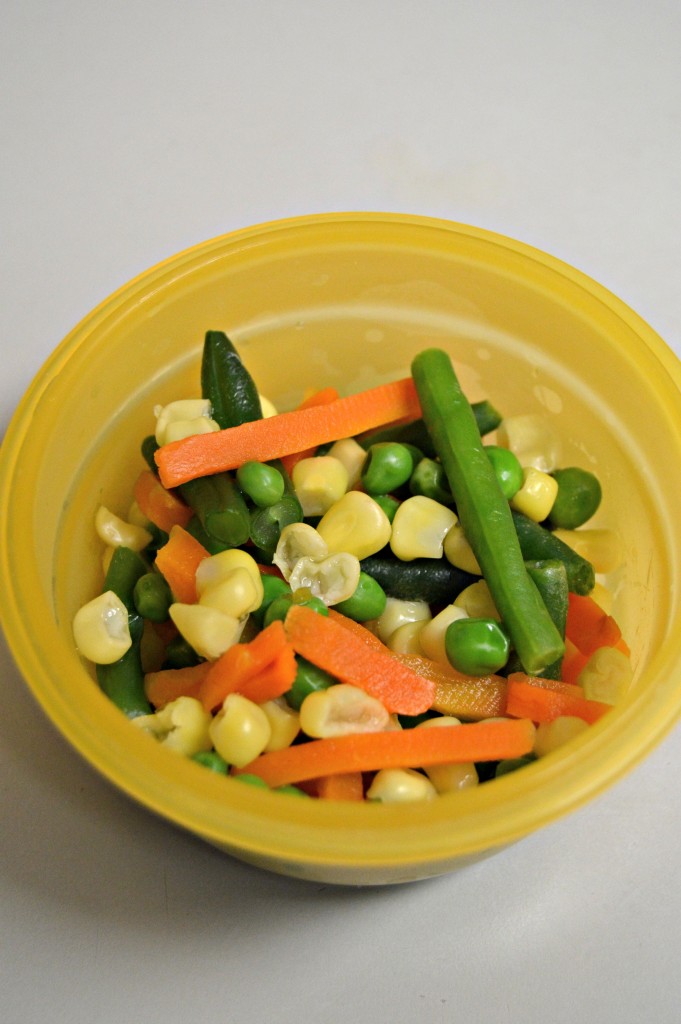 I am a snacker in the afternoons.  I ate a little bowl of cookied veggies, some (unpictured) kale chips,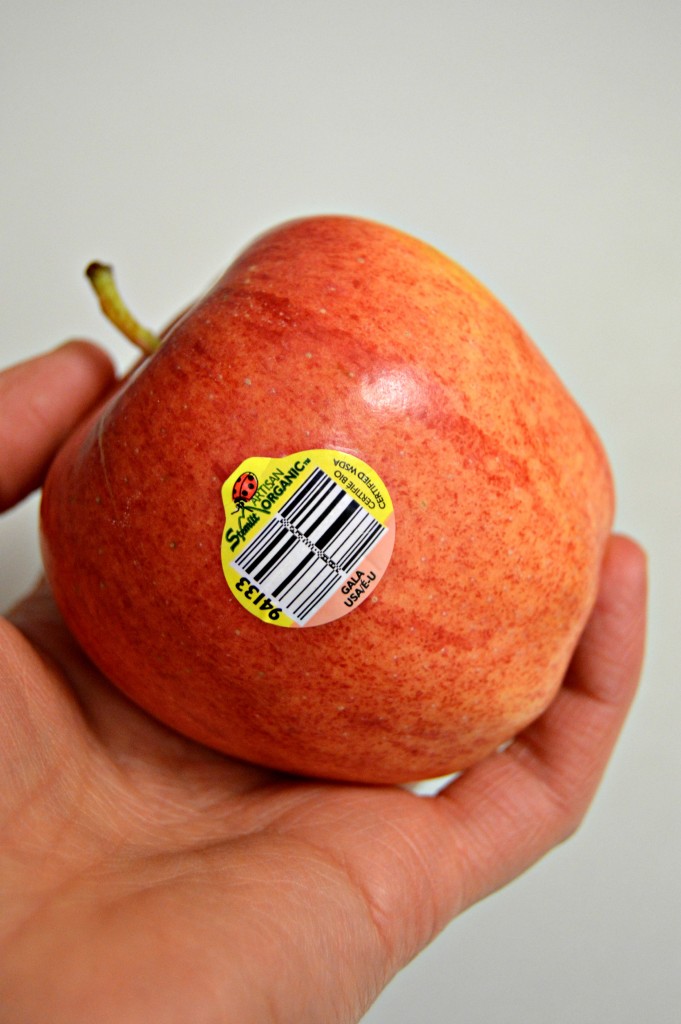 and an organic gala apple.  I take the "an apple a day" statement seriously.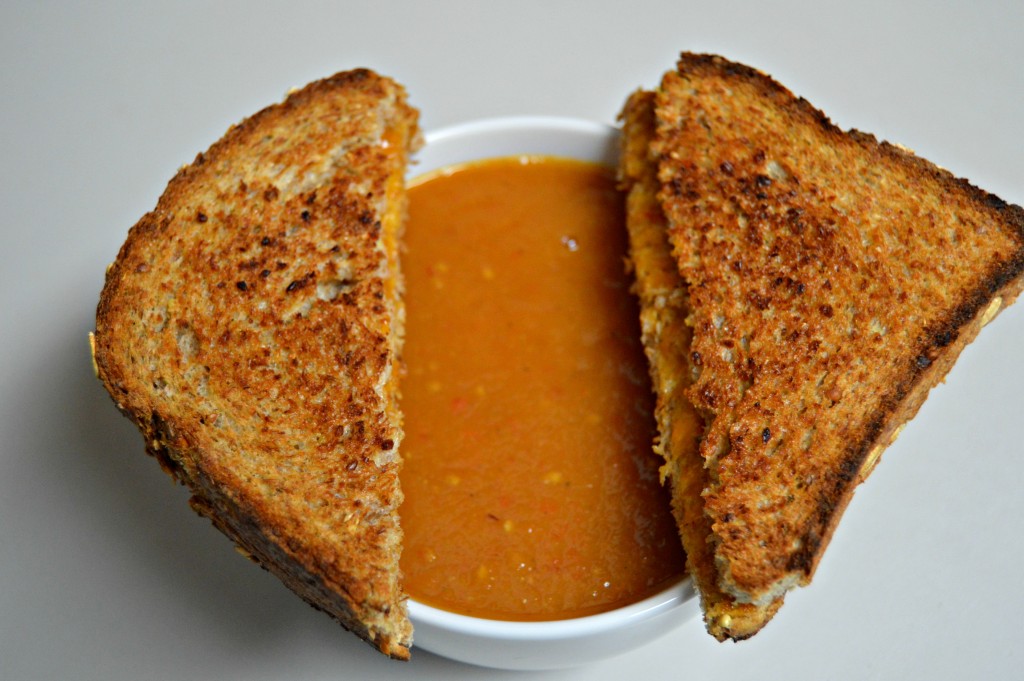 My dinner was so good, you guys!  I made a semi-homemade tomato soup and served it alongside a vegan grilled cheese sandwich.  I got the idea to make tomato soup with TJ's butternut squash soup and tons of slow roasted tomatoes (I used an immersion blender to make everything smooth) from Simi.  This will absolutely become a staple for the rest of Winter.  Granted, I have also been known to eat soup in the middle of July!  My grilled cheese sandwich was made with Ezekiel bread- spread with a little bit of coconut oil- and Field Roast's vegan cheese slices.  They have the BEST vegan cheese around.  Hands down.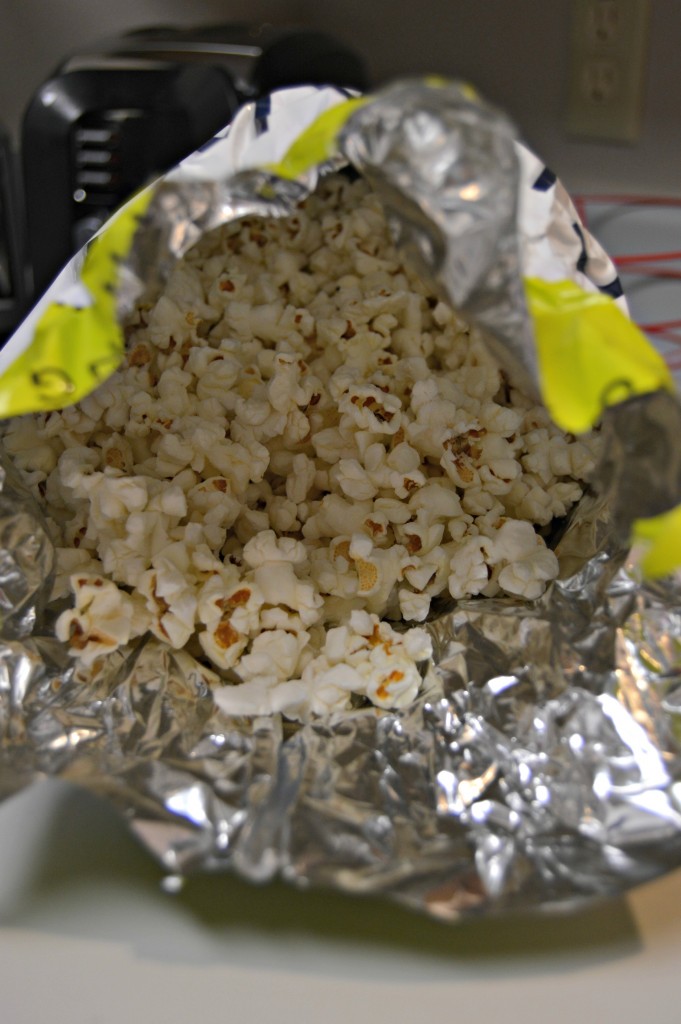 Of course my night would not have been complete without tons of salty popcorn!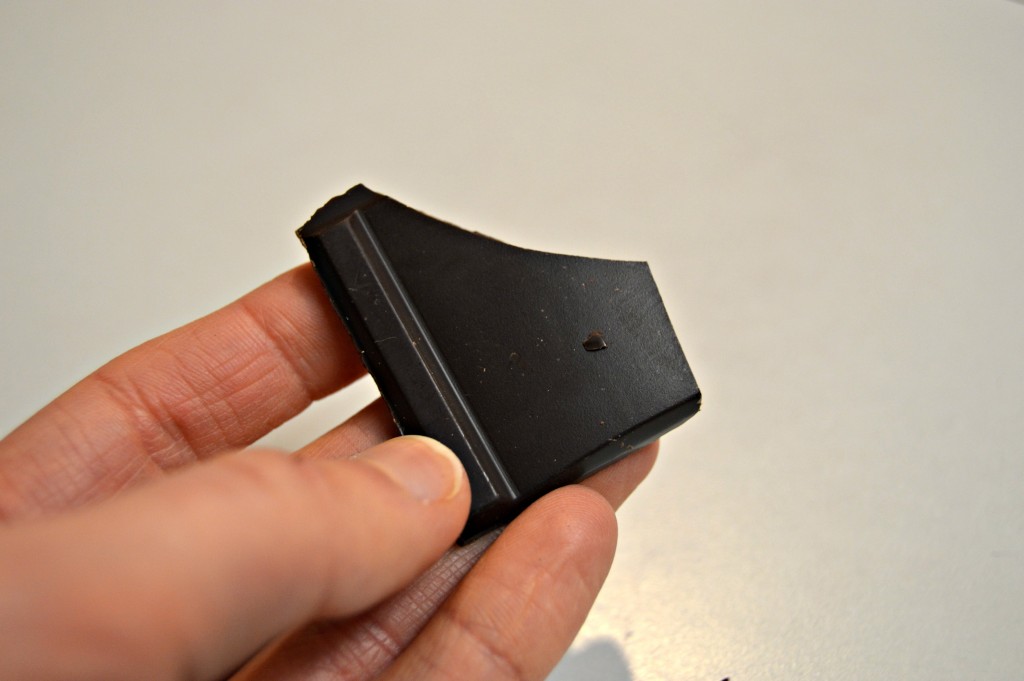 I also changed my popcorn accompaniment up a bit on this particular evening.  I normally go with fruit, but was craving something a bit richer.  I have been trying to listen to my cravings more, so I went with it.  A piece of dark chocolate did the trick!
It was another truly fantastic day of eats.  I do have to say, though, that the grilled cheese and tomato soup were the highlights.  There is nothing better than a warm and comforting meal that takes you back to your childhood.
Have a great Wednesday, all!
What is your ideal warm and comforting meal?
This post contains an affiliate link.  I appreciate your continued support of Clean Eating Veggie Girl!