This post is sponsored by Almond Breeze Almondmilk.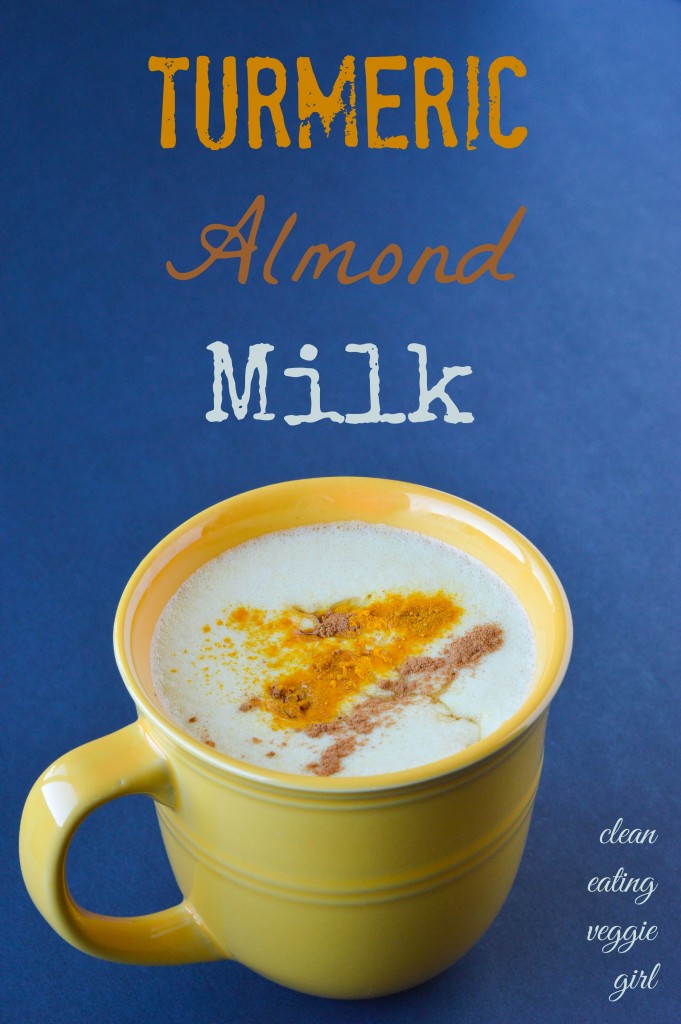 I am a little ashamed to admit this, but I am all hot cocoa-ed out for the Winter season.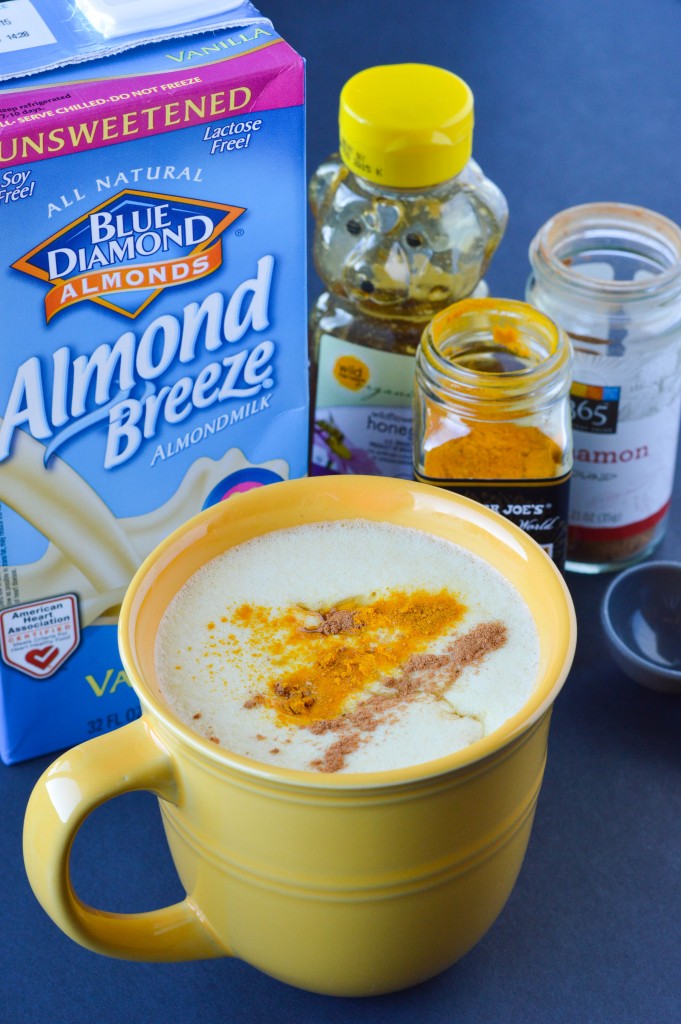 Don't get me wrong.  I am still on board with chocolate, and warm drinks are perfect for the freezing cold evenings that have crept into March.  But lately I simply have not been craving the combination of the two.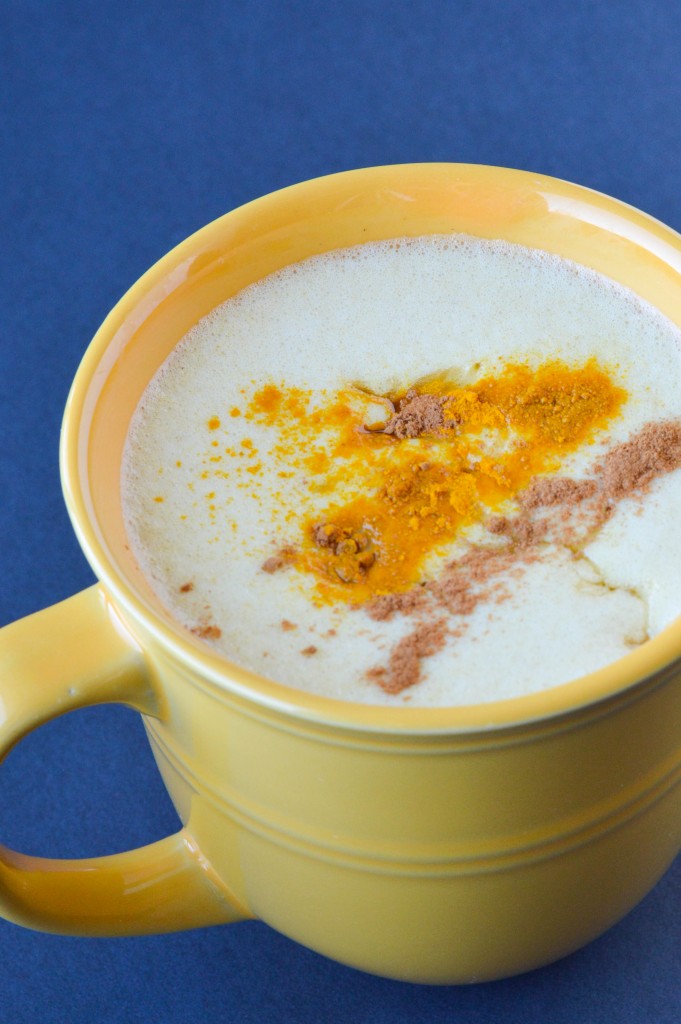 No need to worry, though!  I found the perfect replacement.
Since starting to incorporate more anti-inflammatory foods into my diet, I discovered that I have a true love for one of the prettiest and boldest spices around: turmeric.  I have thrown it in my smoothies, made turmeric quinoa, and even seasoned my sweet potato fries with the golden goodness.  Lucky for me, turmeric is pretty trendy right now.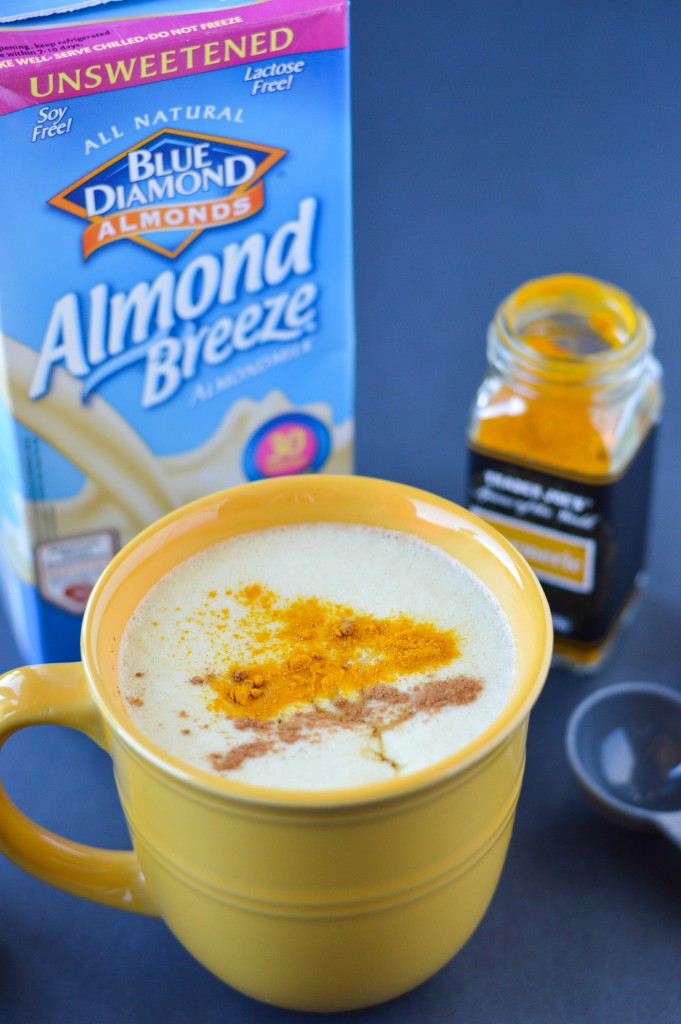 One of the hottest (no pun intended) turmeric trends this year is a warm mug of turmeric milk.
I will be the first to admit that I was a bit skeptical about it all when I first heard that "turmeric milk" was a thing.  Turmeric is great in savory dishes, but as a sweet milk?
Even still, my level of intrigue was high enough to overpower any existing skepticism.  So after conducting about a million Google searches for turmeric milk, I concocted what I deem to be "the perfect Homemade Turmeric Almond Milk."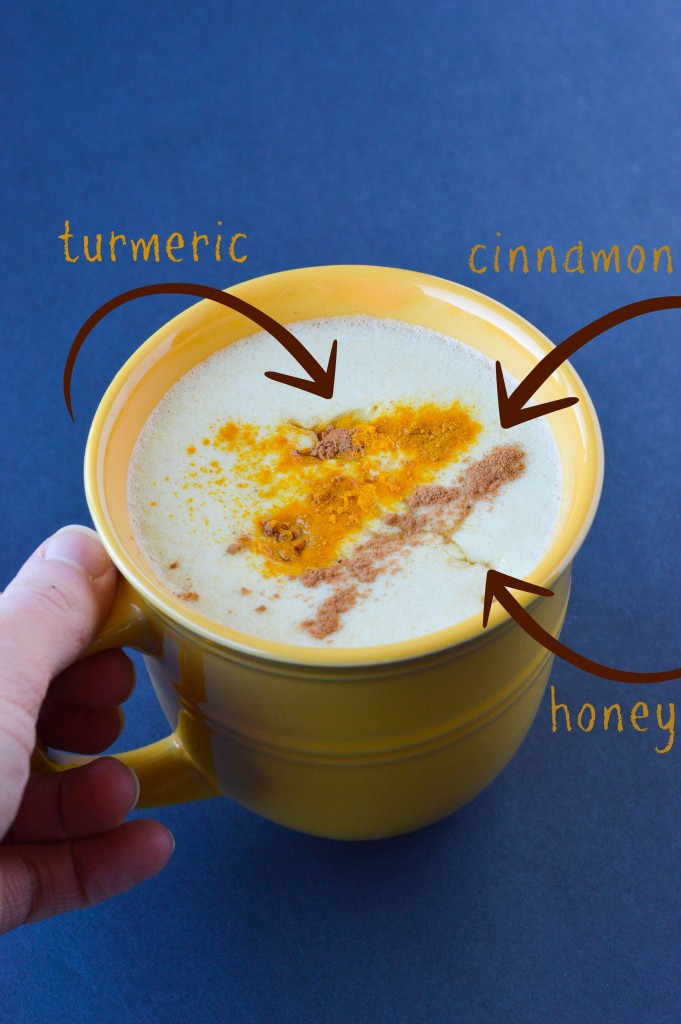 Homemade Turmeric Almond Milk
Anti-Inflammatory + Gluten-Free (with Vegan option)
Serves 2
Ingredients
2 cups Almond Breeze unsweetened vanilla almond milk
1 tsp ground turmeric
1 tsp ground cinnamon
1 TB honey (vegan with agave nectar or pure maple syrup)
extra turmeric, cinnamon, and/or sweetener for topping
Directions
1. Combine almond milk, turmeric, cinnamon, and honey into a high-speed blender.  Pulse until smooth.
2. Add milk to a small saucepan.  Heat over medium-low heat until warm, or for approximately 8 to 10 minutes.
3. Pour milk into your favorite mug and top with additional turmeric, cinnamon, and honey, if desired.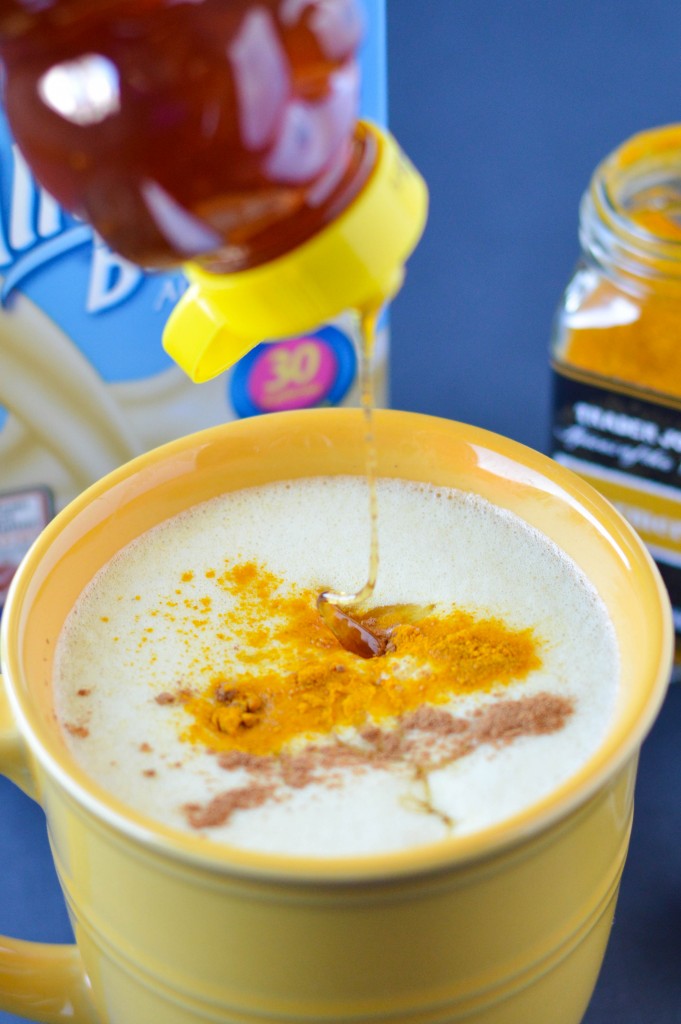 Don't skimp on the sweetener.  If you are wanting to keep your turmeric milk vegan, agave nectar or pure maple syrup are fine substitutions.  I also personally love adding a sprinkle of turmeric and a dash of extra cinnamon on top.  Mostly because it makes it look pretty, and I like my food and drinks to look good.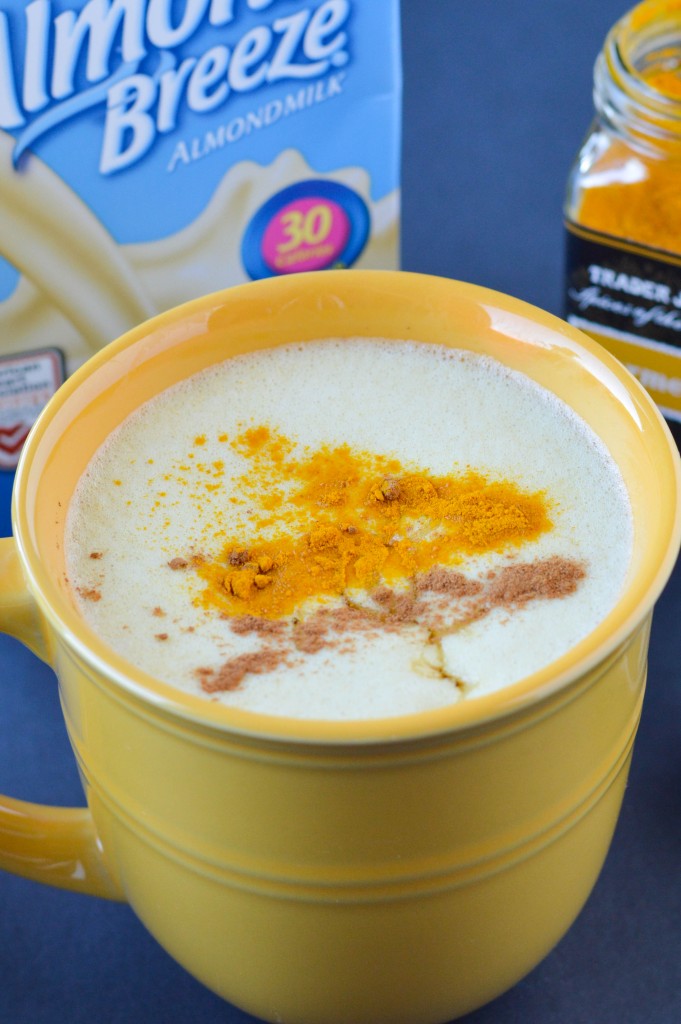 You may not instantly think that turmeric belongs in a sweet drink, but I urge you to give it a try.  The turmeric helps make this milk just sweet enough without being too sweet.  I now have a new favorite warm drink for all of the nights that Spring refuses to make an appearance.
Have you tried turmeric milk?  If so, do you have a favorite recipe?
Please pin me and share me on Facebook and Twitter using the share buttons below!