Friday has rolled around again (thank goodness!) and so has another roundup of my favorite recipes from other bloggers.  I like to think that Friday Foodie Favorites are a bit different from many other food-related Friday Favorites post.  Why?  Because I make and eat everything that I share with you.  Therefore, all four of the recipes below have touched my lips.  These have my Clean Eating Veggie Girl stamp of approval!
Friday Foodie Favorites: February 27, 2015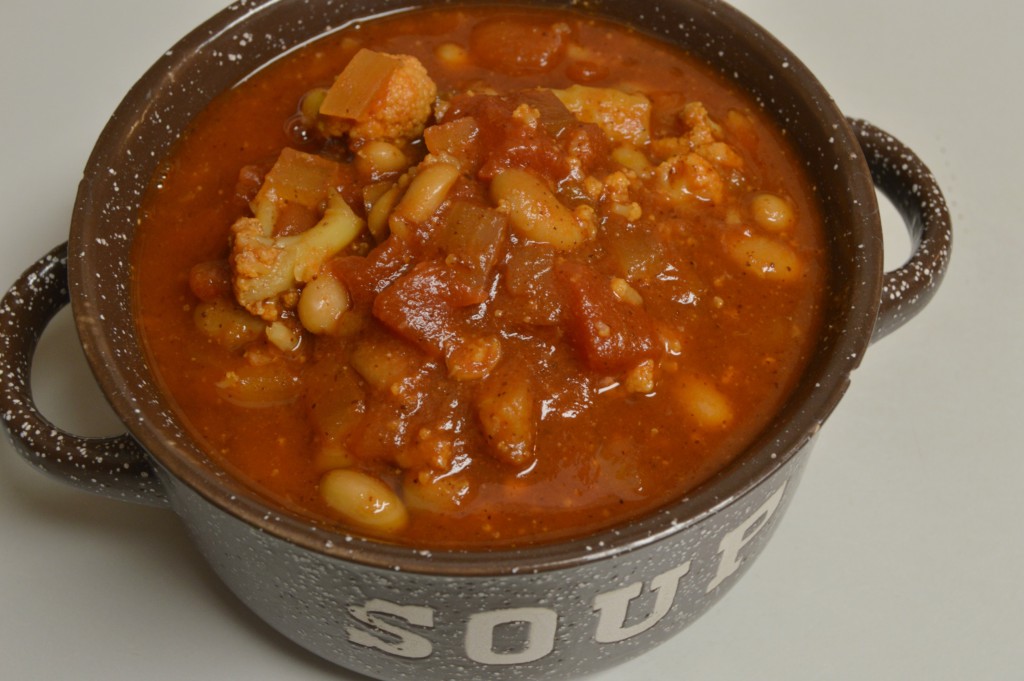 I truly believe that buffalo sauce and cauliflower are meant for each other.  So when I saw Kare's recipe for Crock Pot Vegetarian Buffalo Cauliflower Chili, it was instantly added to the next week's meal plan.  This soup is good for so many reasons: 1) It's a chili.  I have yet to meet a chili that I did not like.  2) It is made in the Crock Pot.  Having dinner ready when you get home from work is the best thing ever.  3) It is veggie and protein packed.  4) It is spicy!  You will definitely be able to tell that this chili contains buffalo sauce.  It is not for the weak at heart.  If you are looking for a nontraditional chili recipe, you definitely need to give this a try!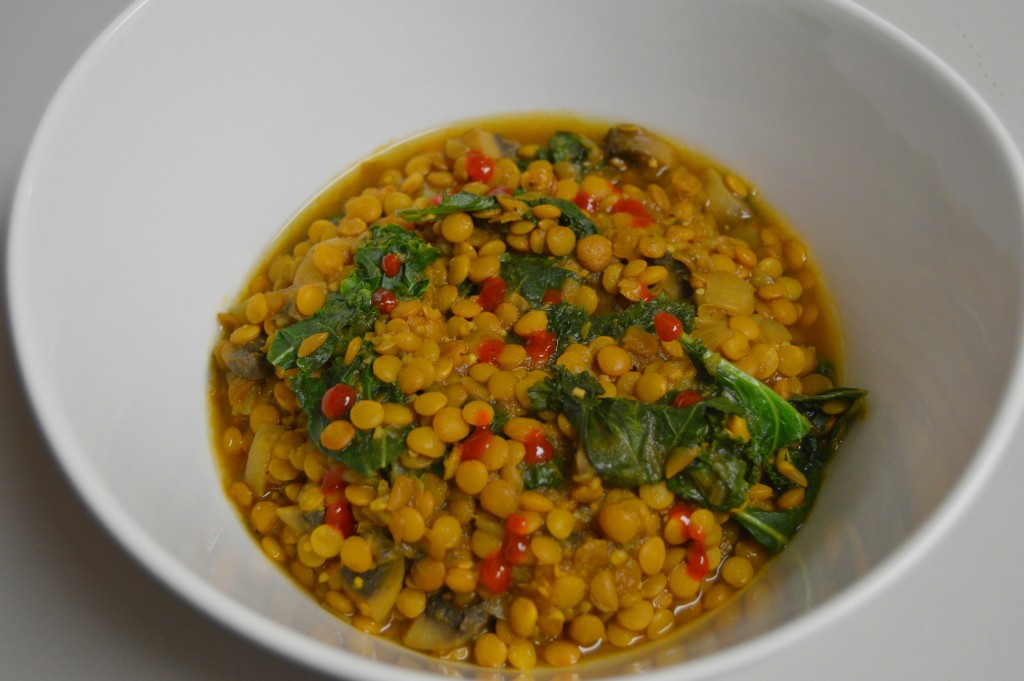 I'm starting to think that I cannot make it through a FFF's post without lentils.  Brittany's Lentil and Kale Stew with Salsa is a must-make.  It has some spiciness like the buffalo chili, but in a completely different way.  This recipe calls for salsa to give it flavor.  I used salsa verde for mine and it was so good.  Apparently I wanted even more spice, though, because I topped mine with a drizzle of sriracha!  This is the perfect flavorful recipe to add tons of protein, fiber, and veggies to your diet.  Even the girl who used to hate mushrooms (me) is loving this one.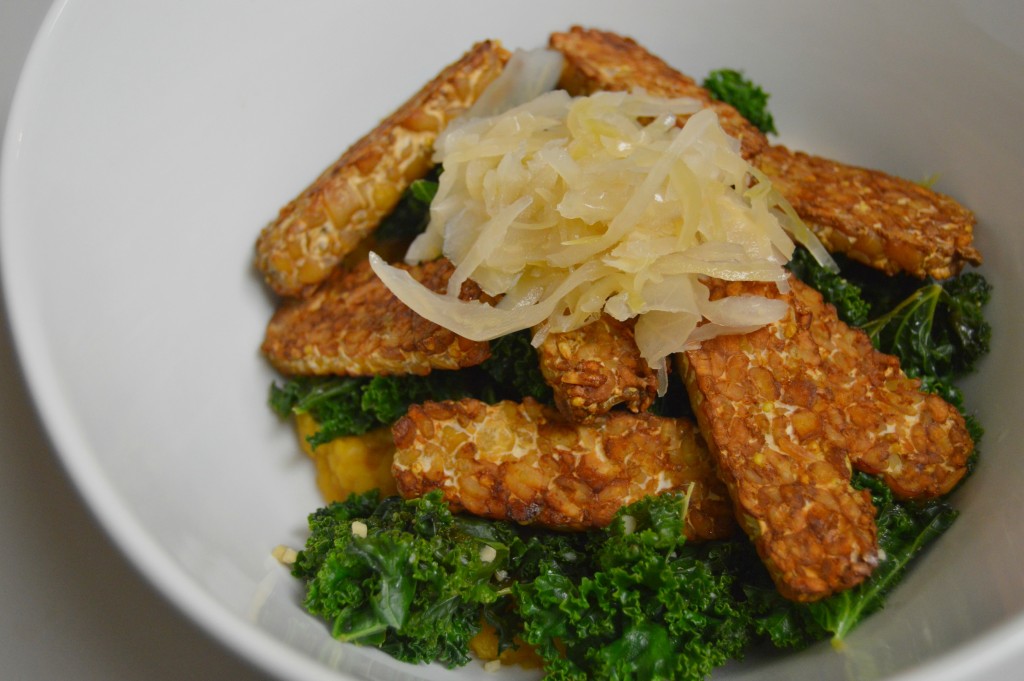 I know that several of you have been waiting for this Lentil Tempeh "Reuben" Bowl from Ilene, and with good reason.  Again, say it with me… lentils!  But this time we are talking red lentils.  This dish is about so much more than lentils, though.  It is all about the combination of four of my favorite foods.  I would never have thought to combine lentils, kale, sauerkraut, and tempeh, but they work incredibly well together.  Ilene's bowl is filling, super flavorful, healthy, and delicious.  Mine was not quite as pretty as Ilene's (I used regular sauerkraut and did not have any avocado on hand), but I'm guessing it tasted just as good.  Definitely go check out her recipe, even if it is just to see the gorgeous photos!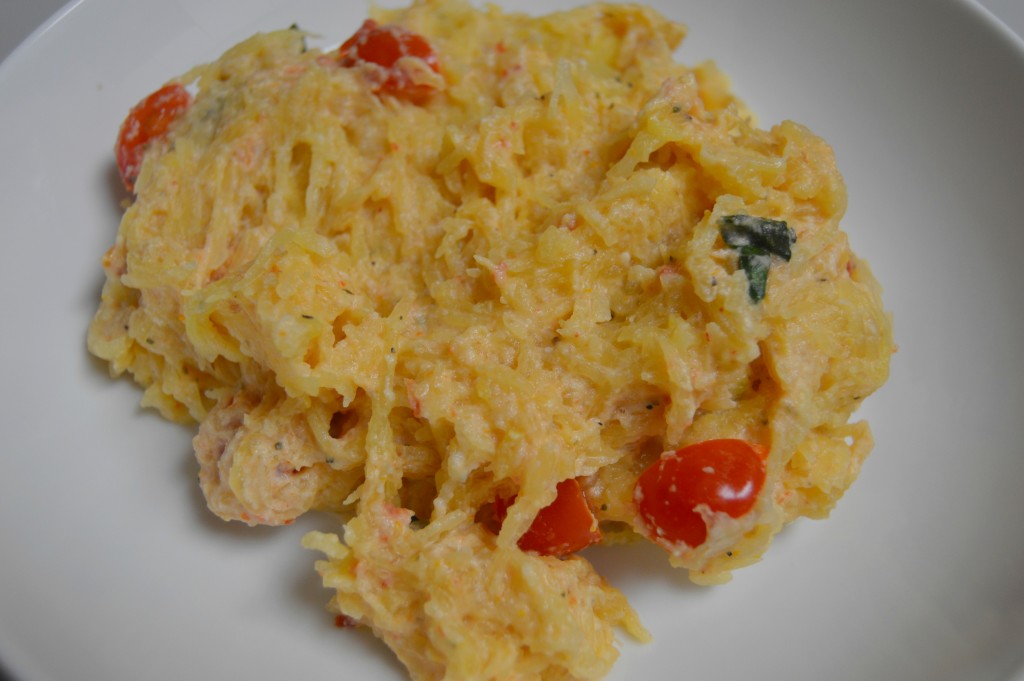 I have tried many, many spaghetti squash recipes over the past couple of years, but Sam's Sundried Tomato Alfredo may be the best one yet.  It is most definitely in my top three!  The creaminess of the alfredo sauce in this one is made with cashews.  If you had not already noticed, I am pretty darn obsessed with any type of sauce or dip that is made with cashews.  And with good reason!  With the right seasonings, it makes for a perfectly creamy dairy substitute.  I followed Sam's recipe almost exactly, but left out the spinach (I only had enough left for one smoothie the next morning), threw in some leftover cherry tomatoes, and add a few sprinkles of fresh basil <– because there is nothing better than fresh basil.  If you are a spaghetti squash addict like I am, or if you are wanting to try cashew "cheese" for the first time, I more than recommend giving this recipe a go.  It has to be pretty darn good if it is one of my all-time favorites!
I hope I brought you some delicious new meal ideas to try.  Before I sneak out, I want to announce the winner of my Robert Irvine LIVE giveaway.  Congrats to Sara B!  Enjoy the show 🙂
Have a great Friday and an even better weekend, all!  I'm looking forward to a game night with old co-workers tomorrow night and a tasty brunch on Sunday with my girlfriends.  Write to you later!
What recipes have you tried lately and loved?  Please share the links in the comments!
Do you have any fun weekend plans?