What. an. EPIC. weekend.
Seriously.  I had a blast!  I spent time with friends.  Jeremy was here most of the weekend.  We drank good beer.  We ate delicious food.  And we relaxed.  That is my idea of an ideal weekend.
Now I am sitting here on a Sunday night writing this weekend wrap-up post.  As you may imagine, I'm kind of exhausted.  So let's keep it simple with lots of pictures, a little bit a text, and a whole 'lotta happiness.  Here is my weekend through Instagram, my iPhone, and my DSLR: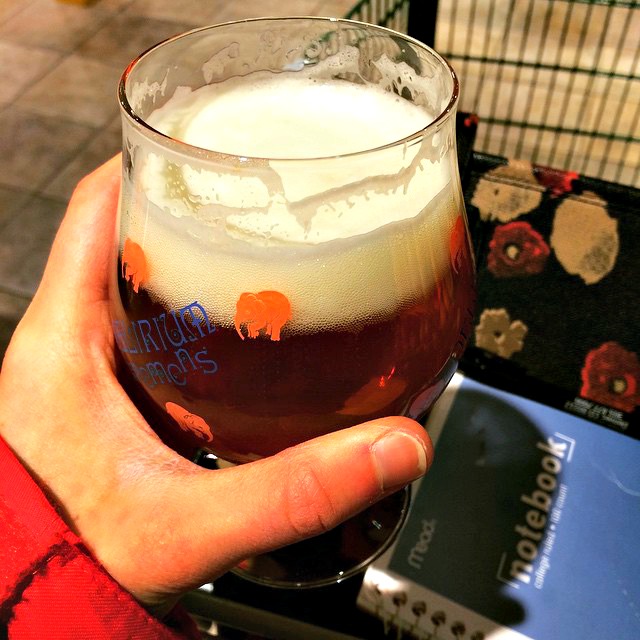 I don't normally drink while grocery shopping, but Jeremy was in town so I deemed it a "special occasion."  We sipped on an IPA while grocery shopping at Whole Foods on Friday night.  I love WF's drinking while shopping philosophy.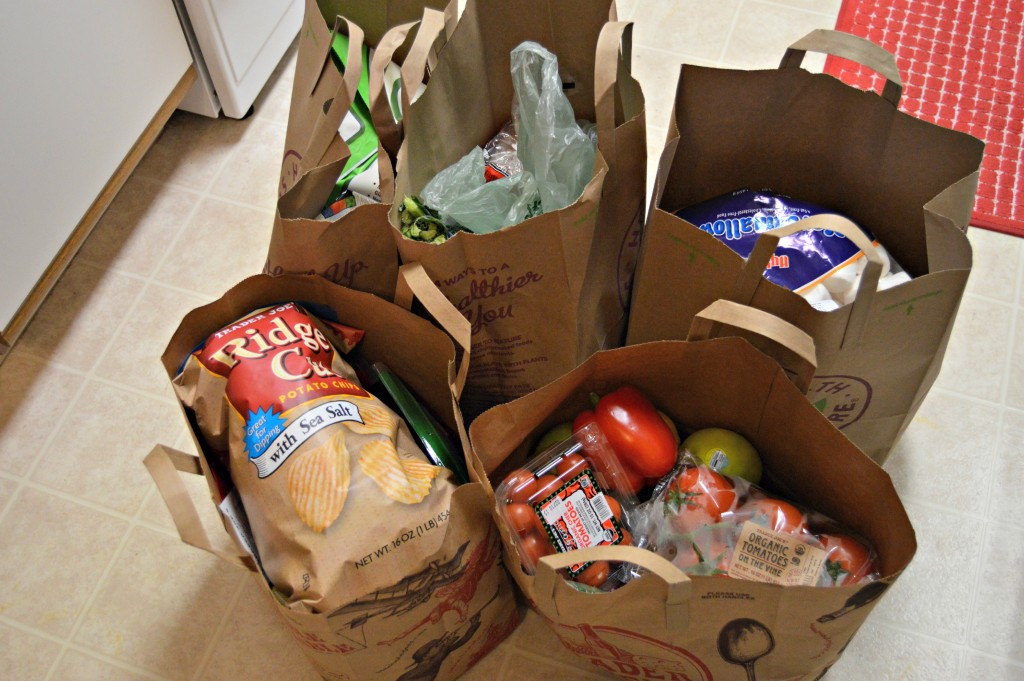 After stops at Trader Joe's, Whole Foods, and Hy-Vee, we made it home with groceries for the coming week and a Three Cooks One Kitchen get-together.
After an easy Saturday morning, Jeremy and I headed to Erin and Josh's apartment to cook and photograph for the next 3C1K event.  The three cooks were joined by their significant others, and our friends Jordan and Ben were there too!  This month's 3C1K was all about fondue.  More on that this Thursday.  I will say that it did not quite go as planned…
After a couple of hours of fondue-ing, we all got to work making ourselves pretzel necklaces in preparation for the Beertopia Extreme BeerFest.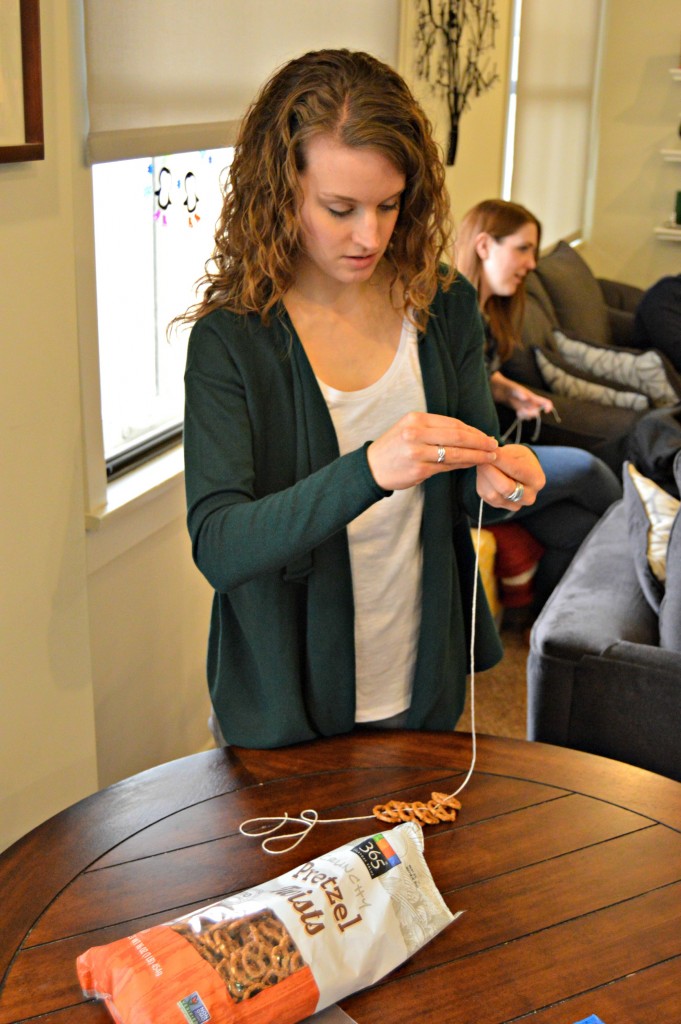 Smart beer drinkers must always come prepared with snacks!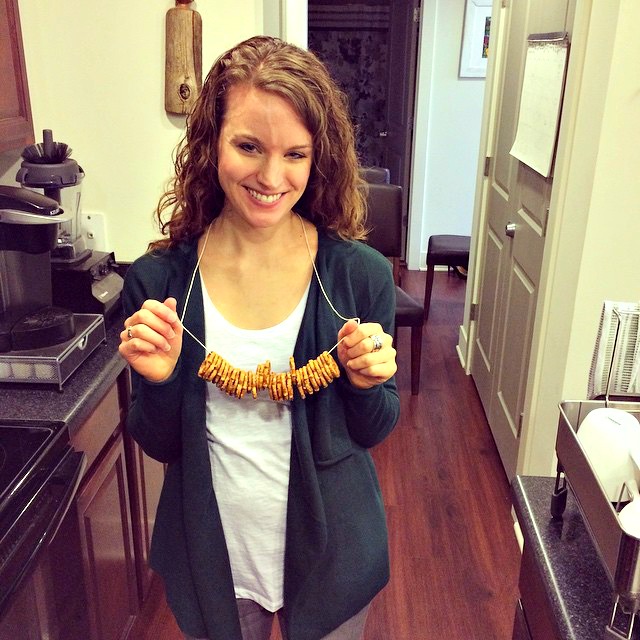 I'm not much of a necklace wearer.  But if necklaces always involved snack foods, I'd wear one every single day.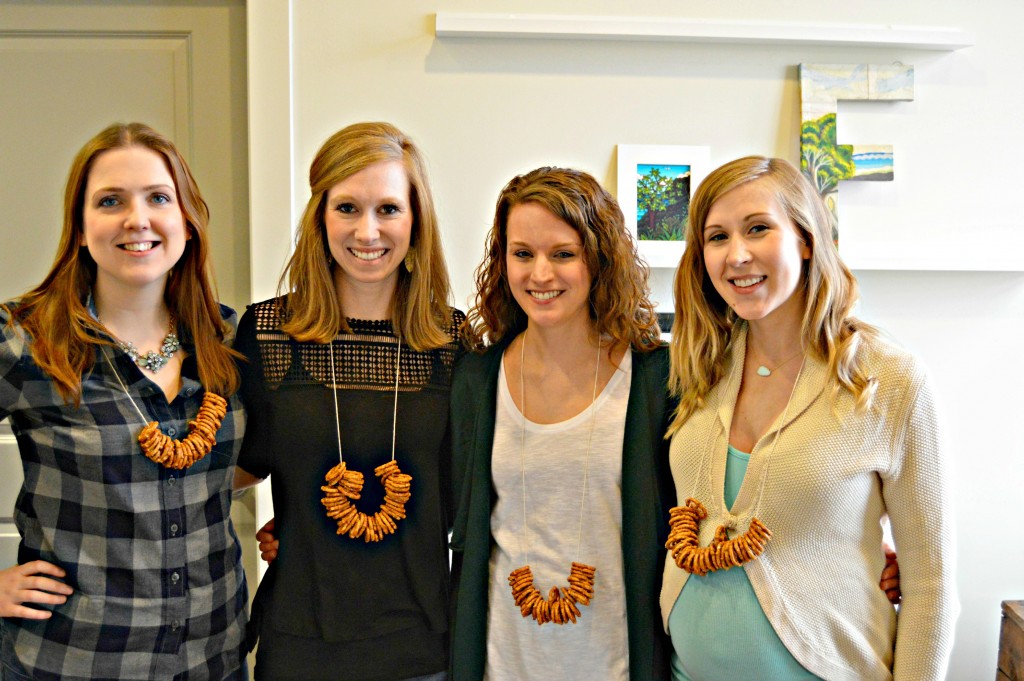 The girls all ready to get their drinking on… well, except for Joanna! 😉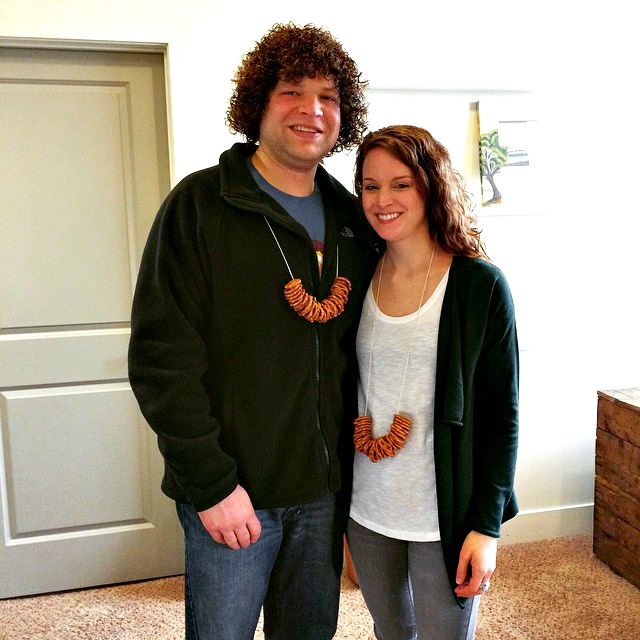 So darn excited for our first beer festival together.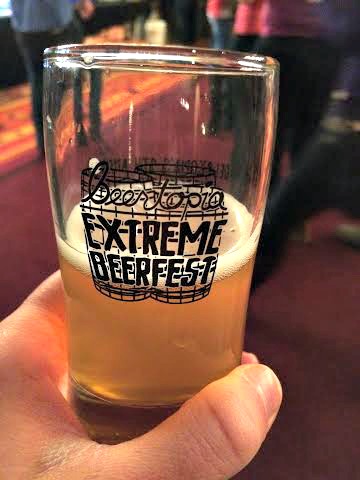 We arrived at the BeerFest about an hour early to map out our strategy (no, seriously) and to get in line.  Upon the opening of the doors, we drank…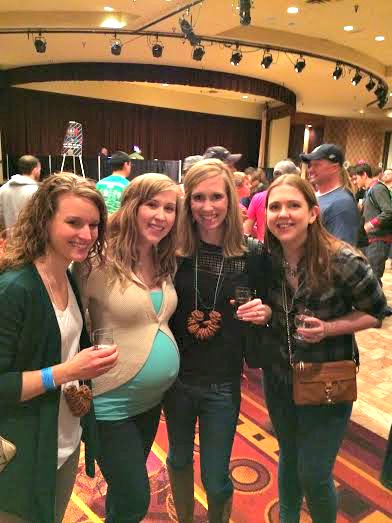 …took pictures…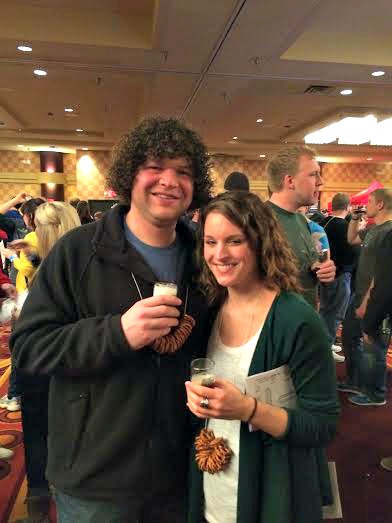 …and more pictures…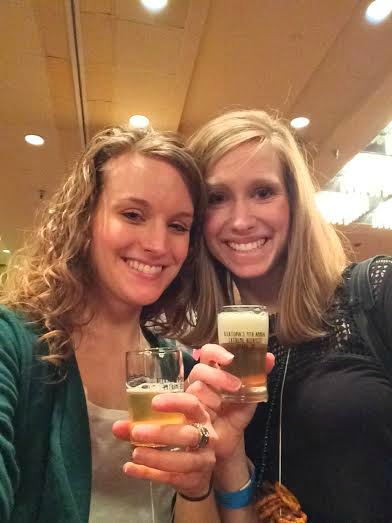 …and some selfies.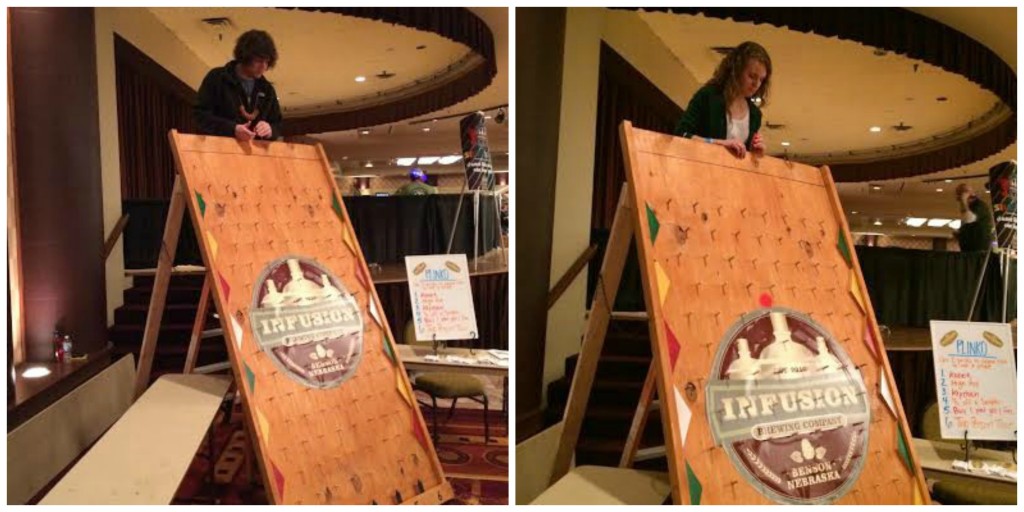 We also played Plinko in hopes of winning prizes from Infusion Brewing Co.  Jeremy came out the big winner with a coupon for 1/2 off a beer sampler.  Jordan and I won ourselves some key chains!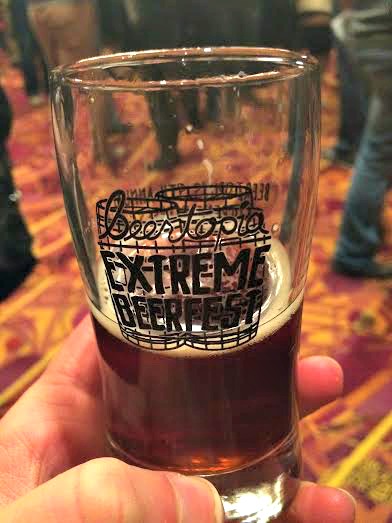 This times about 20.  I'd say we definitely got our money's worth.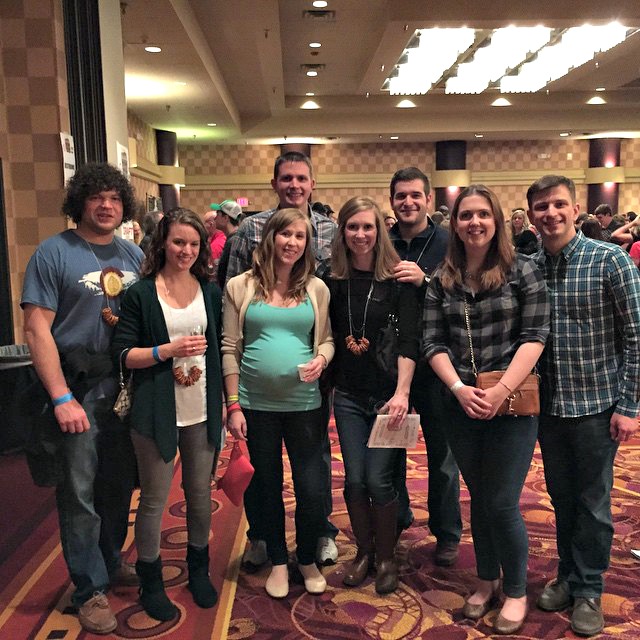 I'd also say that we all look pretty darn good in this picture considering it was taken about two hours into the festival.  Everyone was still standing 😉
Jeremy and I wanted to beat the crowd home, so we left about half an hour before the festival ended.  We used Uber for the first time, and it was the perfect way to drink and not drive.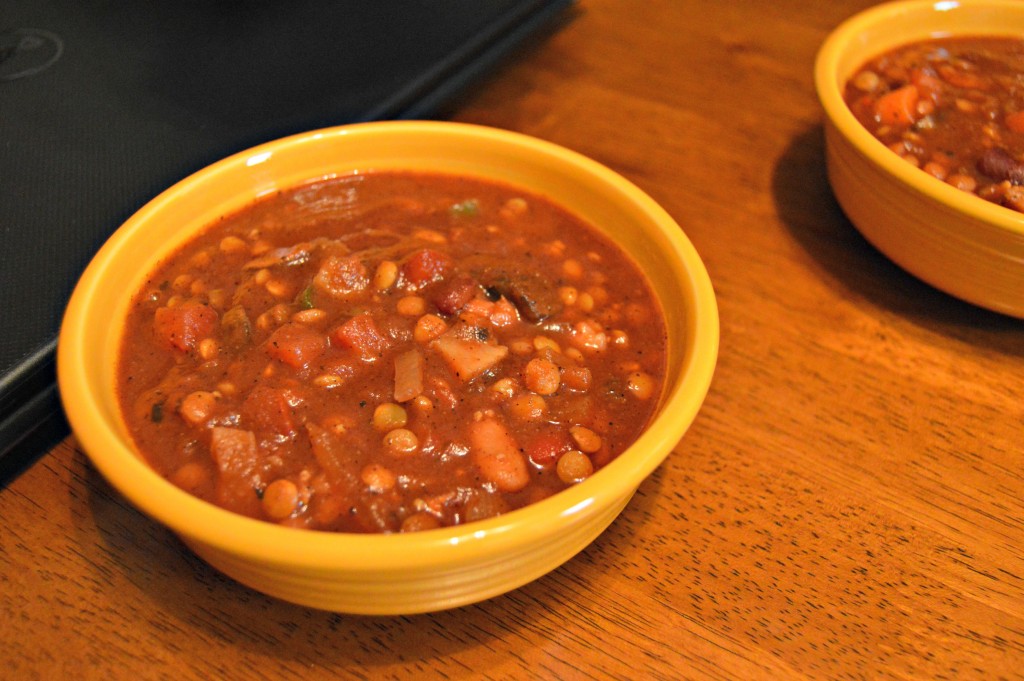 After almost four hours of beer sampling, Jeremy and I were both so happy that we thought ahead and had this lentil chili in the slow cooker to come home to.  We ate it with blue corn tortilla chips, and it was delicious!
Jeremy and I managed to be in bed my nine o'clock and did not wake up on Sunday morning until around 8:30.  Nearly twelve hours of sleep?  I don't mind if I do!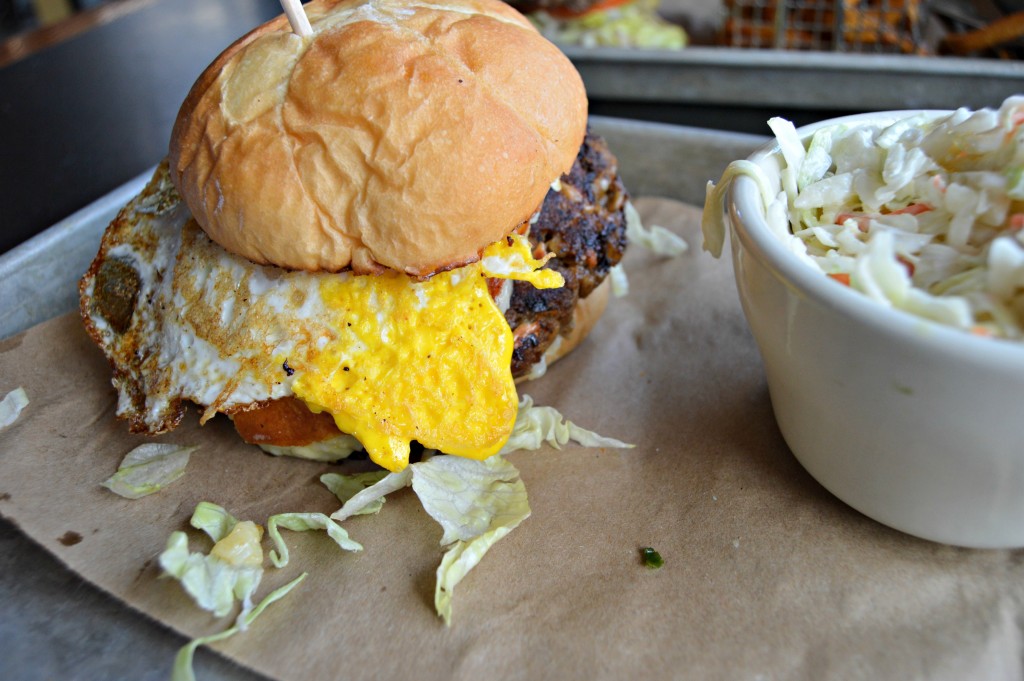 While both Jeremy and I wanted to stay in bed all day, we headed out in the bitter cold to run errands and grab lunch.  I was majorly craving a veggie burger, so we decided on Omaha Tap House.  I was so close to stepping outside of my comfort zone, but ultimately ended up ordering a favorite of mine: The Hangover Burger.  We're talking one of the best housemade veggie patties I have ever eaten, hashbrowns, cheese, and an egg with all the fixings.  I ordered coleslaw on the side.  The burger was amazing, as usual, but the coleslaw was lacking something.  They must have been having an "off" day, because I loved it the last time I visited for lunch.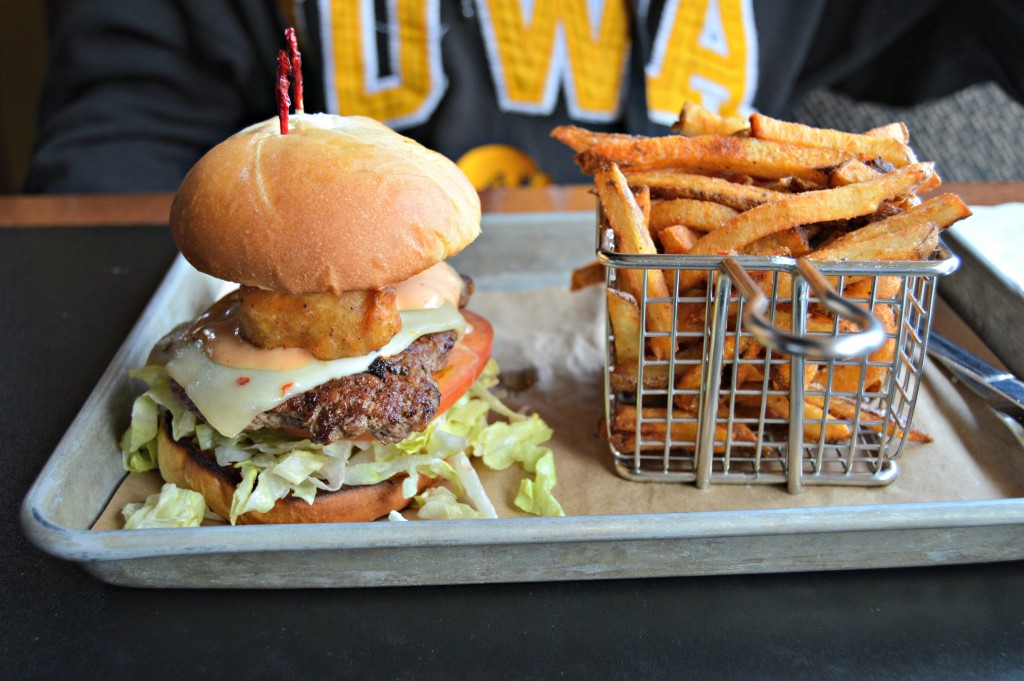 Jeremy chose the Cheese Curd Cheeseburger with Cajun french fries on the side.  I snagged a few fries, and they were so delicious!
Sadly, Jeremy left later in the afternoon on Sunday.  I swear, goodbyes never ever get easier.  I attempted to avoid drowning my sorrows by keeping myself busy with laundry, blogging, cooking, and watching The Oscars.  There are few things that I enjoy more than pretending like I know what I'm talking about when it comes to critiquing fashion.
After such a great weekend, I am sad that Monday has arrived so soon.  But, as I like to say, it is what it is!  I hope y'all have a wonderful week ahead of you!
What did you do this weekend?  Did you eat anything delicious?
Have you ever been to a beer festival?  If so, where?