October is here already?  That is just crazy talk!  I must be honest, though.  I am quite excited that this month has arrived.  October is one of my favorite months as far as weather is concerned, and two of my best friends are marrying one another this weekend.  This month has been a long time coming!  A part of me is also secretly excited that it is almost the holiday season.  What can I say?  I am a Halloween, Thanksgiving, and Christmas-loving girl!
But enough talk about the seasons.  Let's get to what Wednesdays are all about here in Clean Eating Veggie Girl land: the food!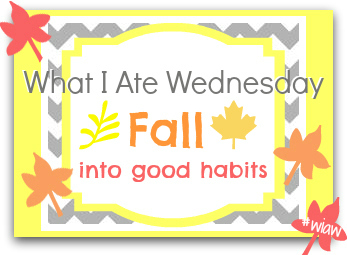 What I Ate Wednesday: October 1, 2014 (Recent Eats)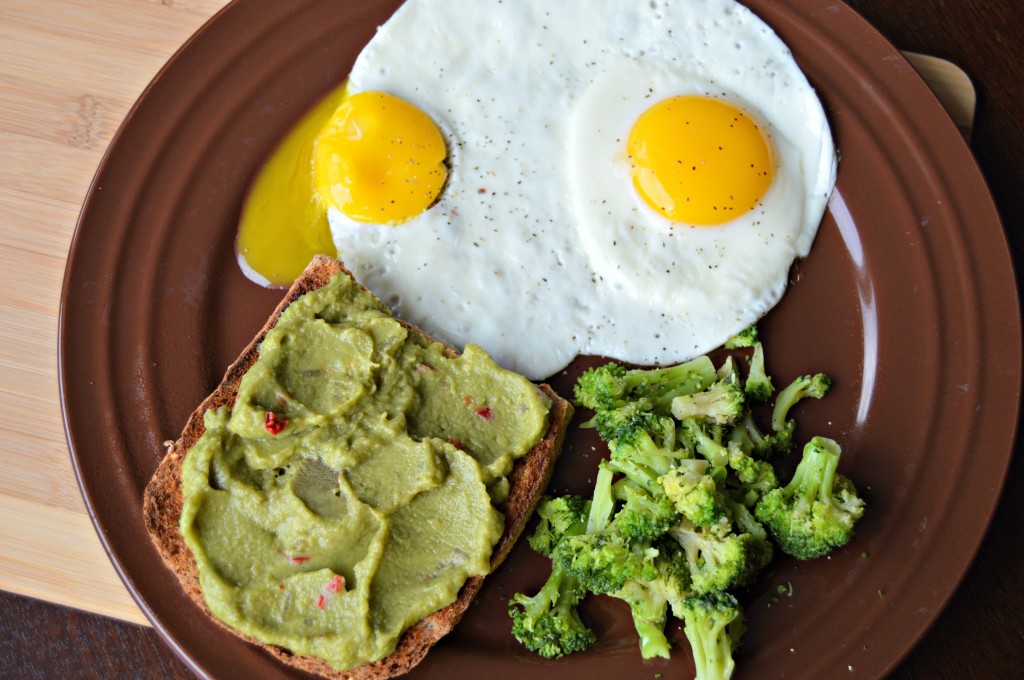 I am probably the only person in the world who has eaten broccoli with their breakfast.  I had some leftover in my fridge and it just sounded good at 9:00 in the morning.  I paired it with a slice of toasted Ezekiel bread topped with spicy Wholy Guacamole and two sunny-side up eggs.  This breakfast hit the spot and kept me full for hours.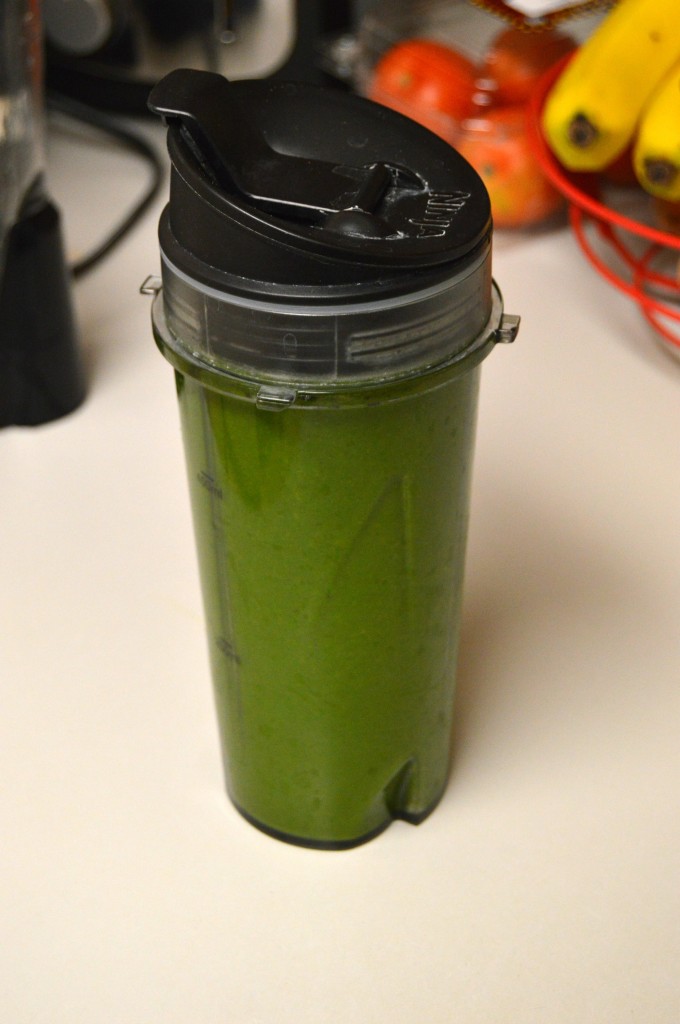 Breakfasts and WIAW posts wouldn't be the same without green smoothies!  This one was the usual: almond milk, chocolate Vega One, frozen banana, frozen zucchini, and fresh spinach.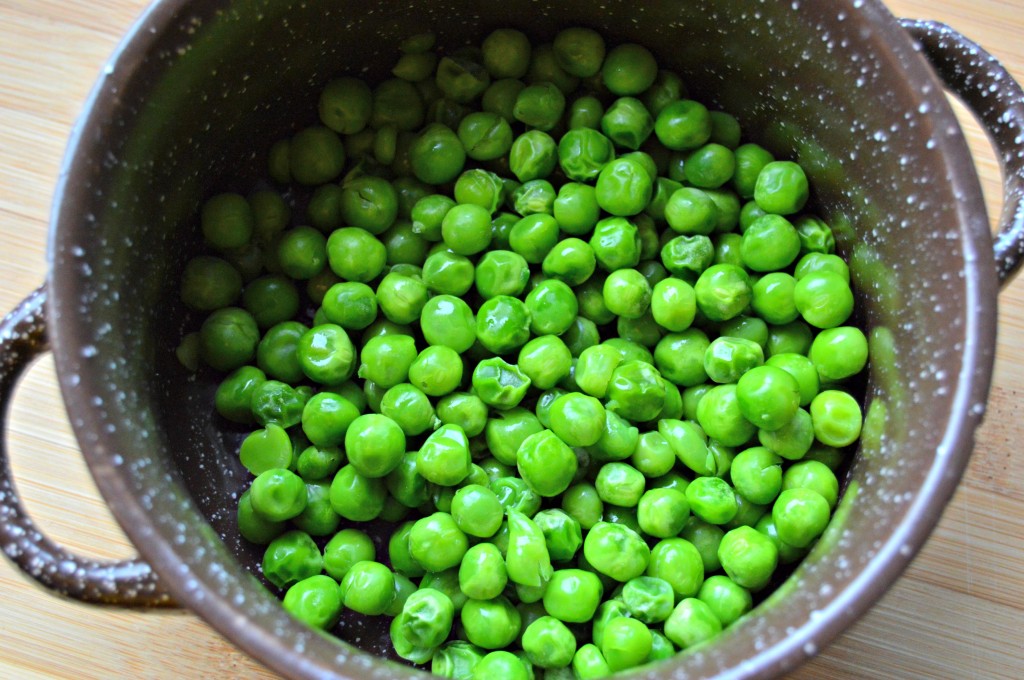 The greens don't stop with the smoothie.  I've said it before and I'll say it again.  I eat peas for a snack and I LIKE it! 😉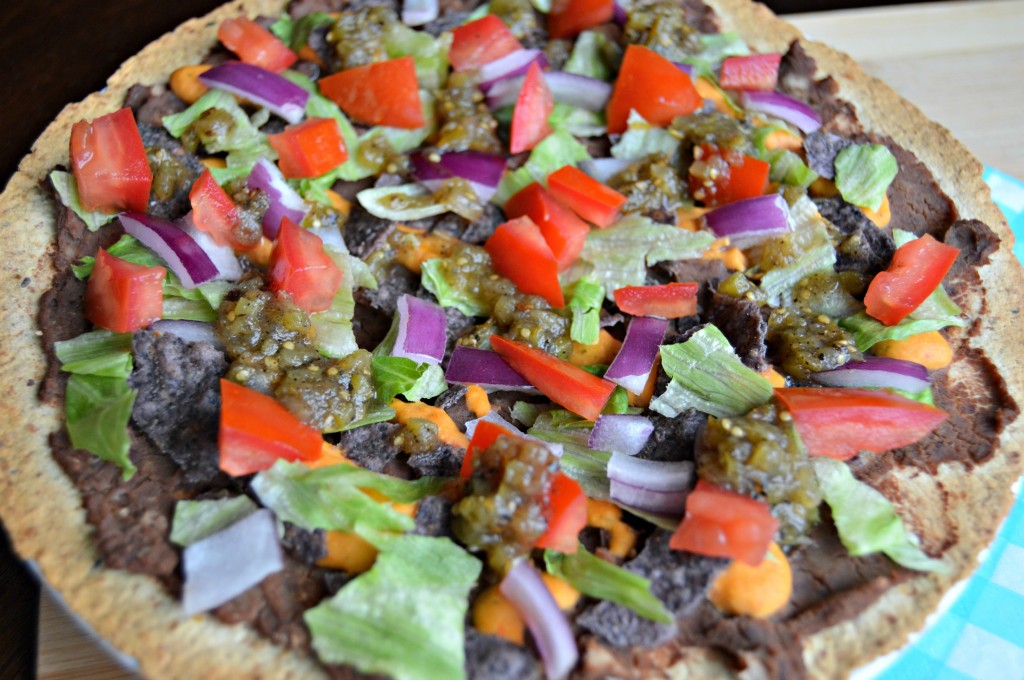 A delicious Mexican pizza for one.  I'll be sharing this one soon!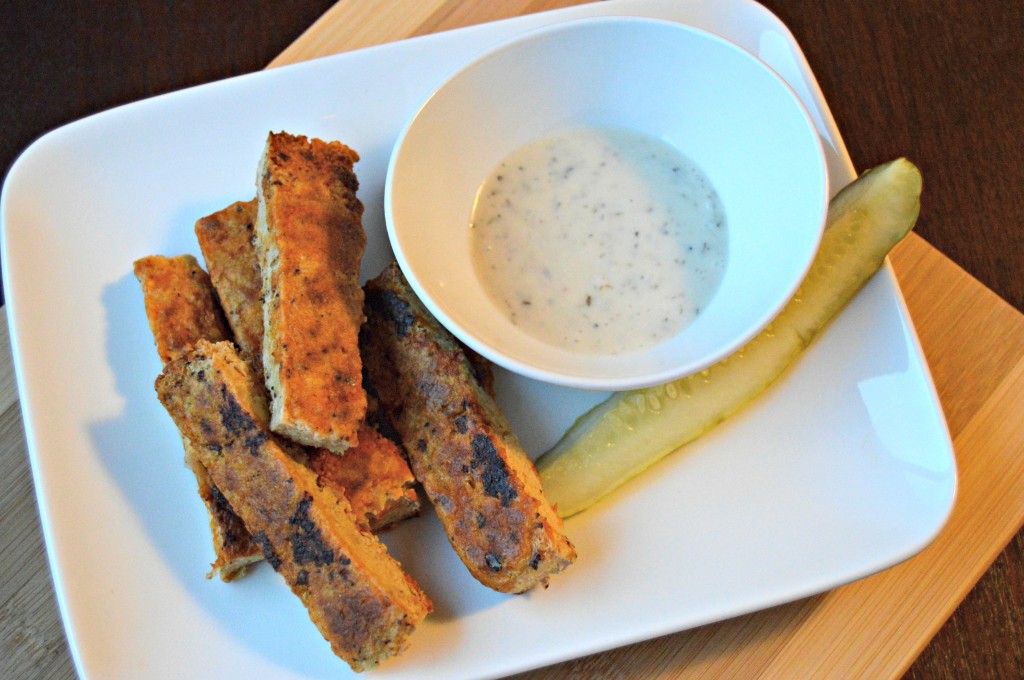 It had been awhile since I had eaten tofu until this night.  I made buffalo tofu "wings" and served them with vegan ranch dressing.  A pickle happened also because… well, it's a pickle!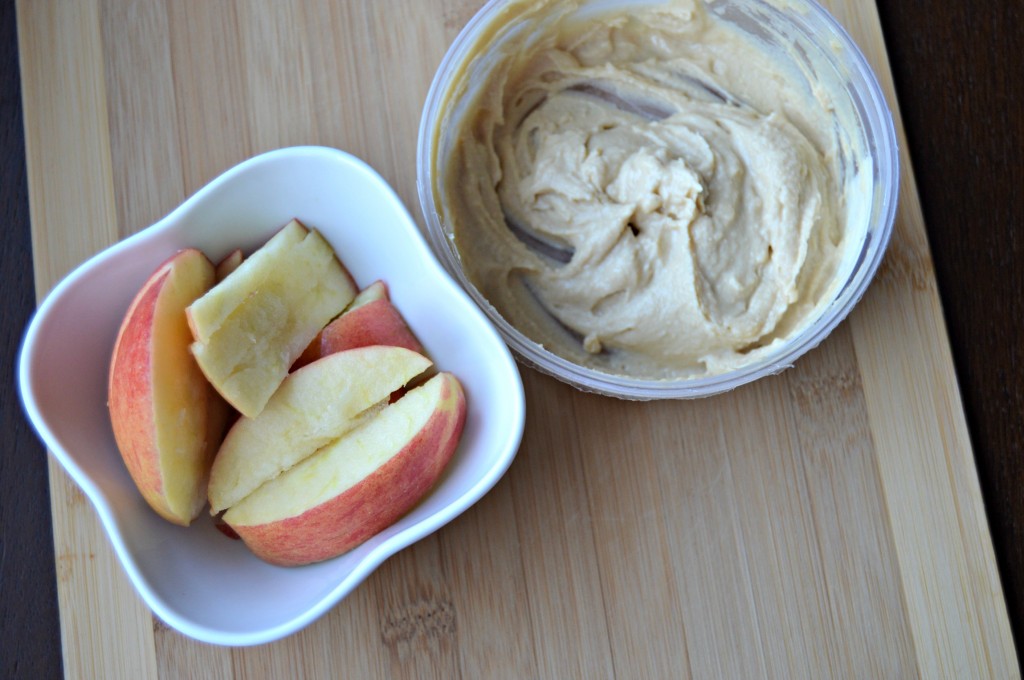 At first glance you might think this is a weird combination.  The other day I had a random idea to dip my apple slices in hummus.  I knew that I loved the sweet and savory combination, so I thought I would give it a try.  The verdict?  Delish!  Go try it!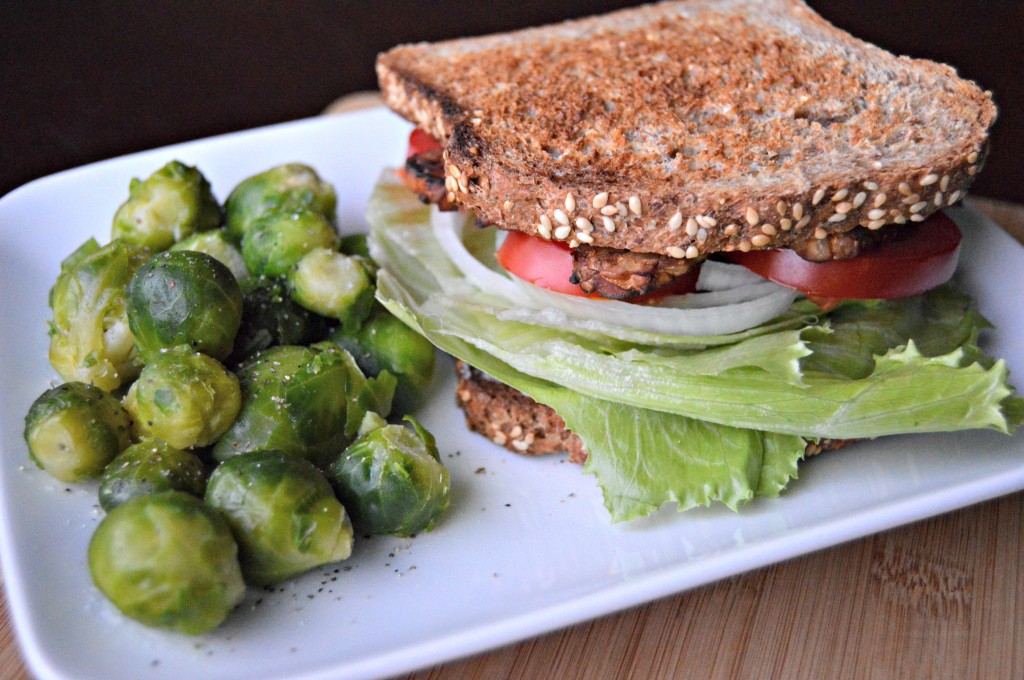 I made the best vegan tempeh BLT (or "TLT") the other night for dinner.  It makes me hungry just thinking about it.  I served my TLT with a side of steamed brussel sprouts.  I am brussel sprout obsessed right now.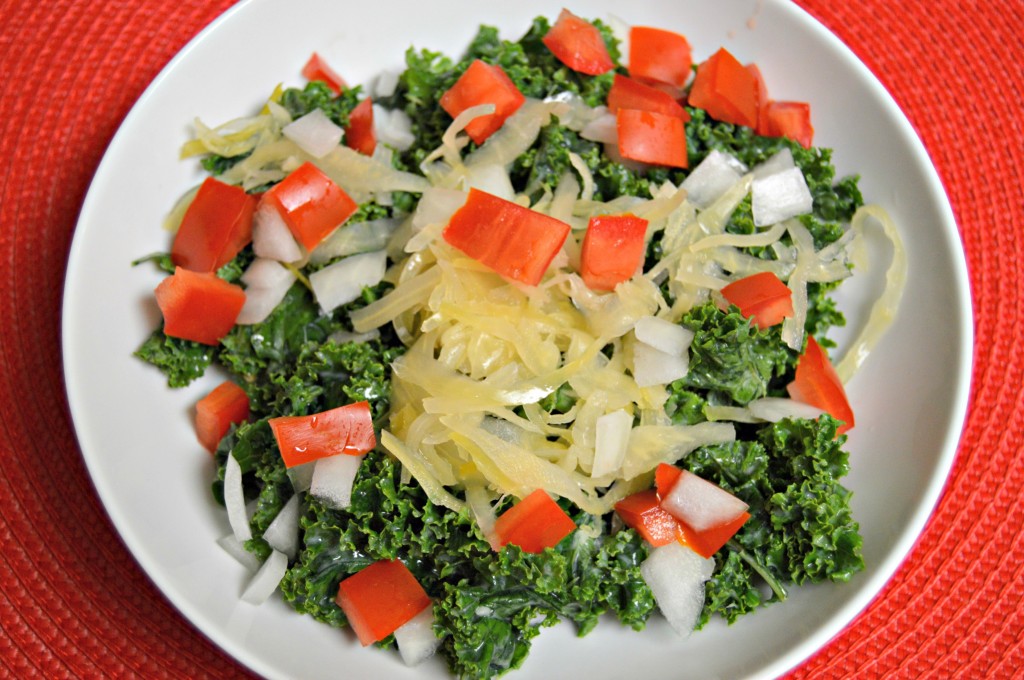 Last Friday night I made a tasty kale salad with a vegan Caesar salad dressing.  I topped it with onions, tomatoes, and sauerkraut.  Those may sound like weird toppings, but they were everything that I was craving.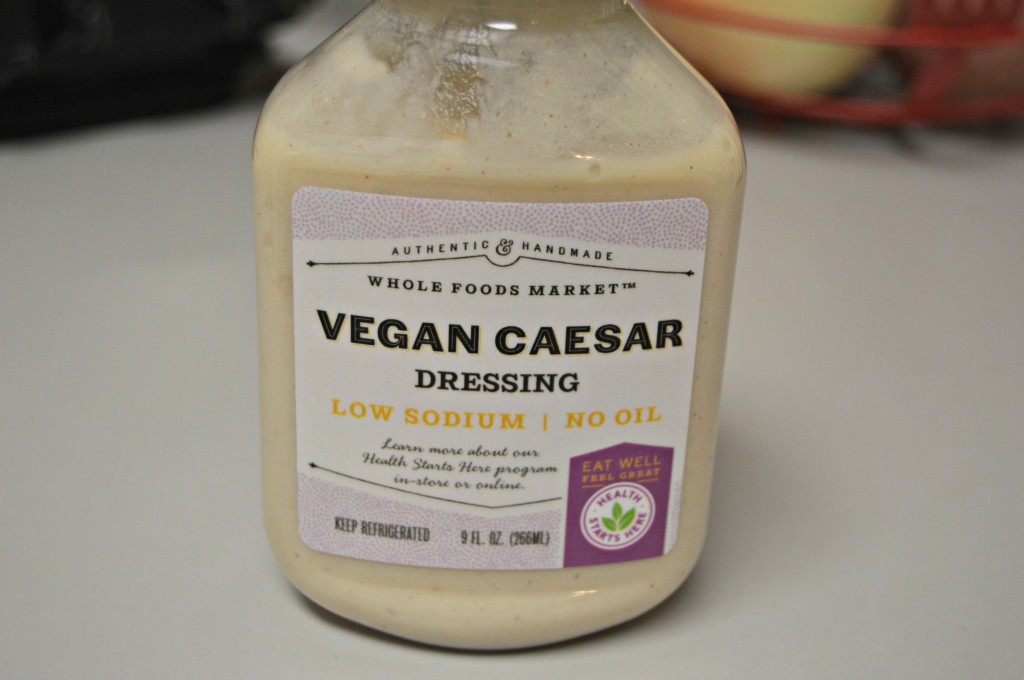 This is the dressing that I used.  It is part of Whole Foods "Health Starts Here" line.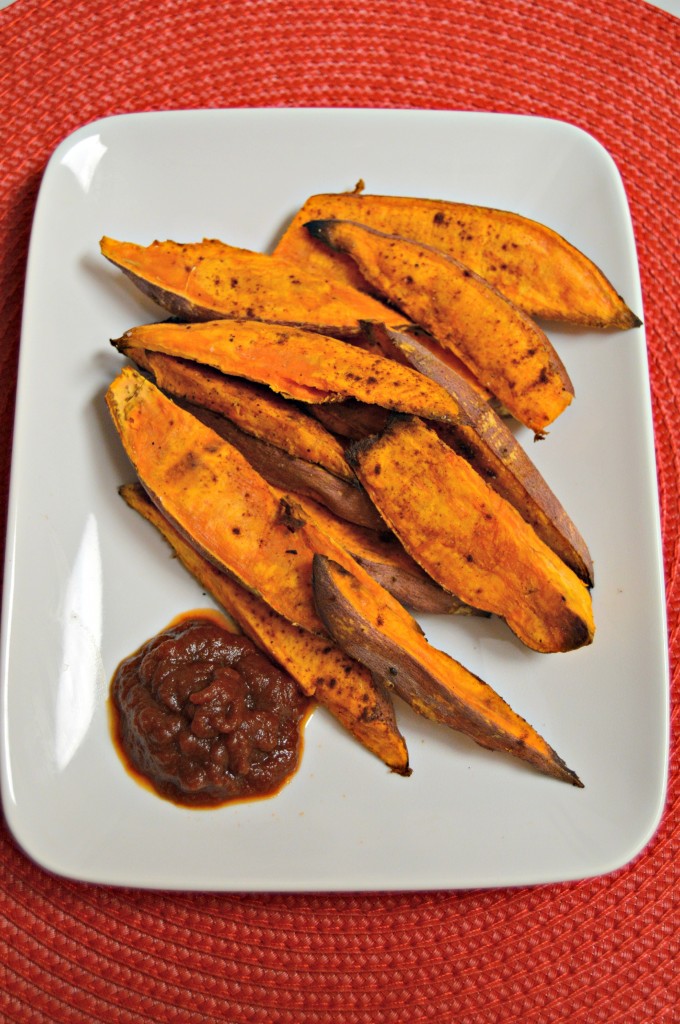 In addition to the salad, I roasted up a side of sweet potato fries and dipped them in sundried tomato ketchup.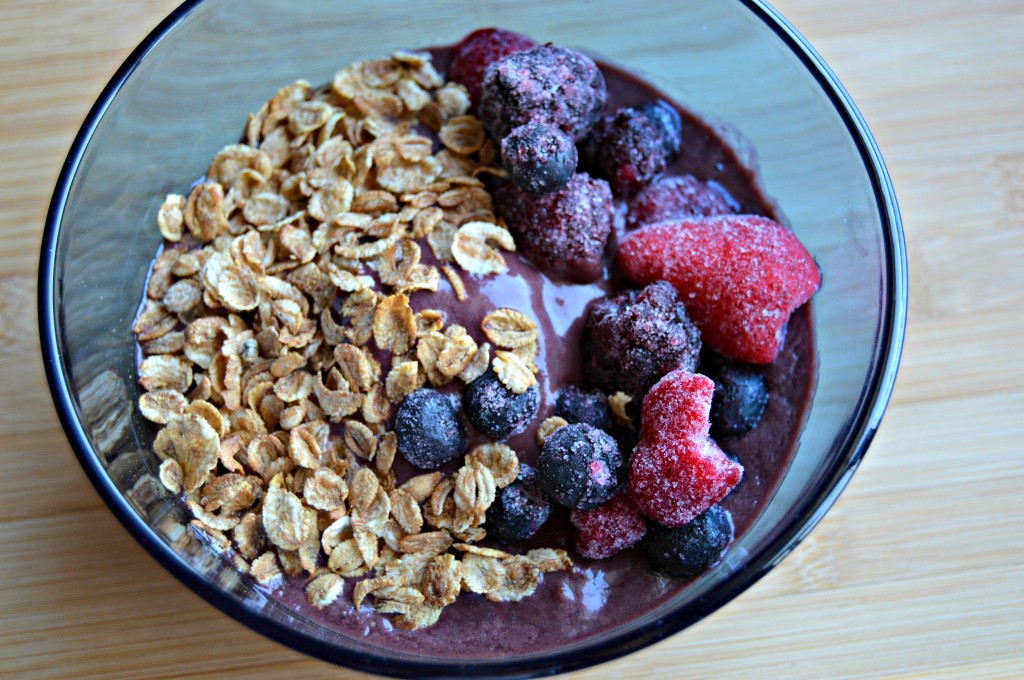 It was another Saturday morning acai bowl for breakfast.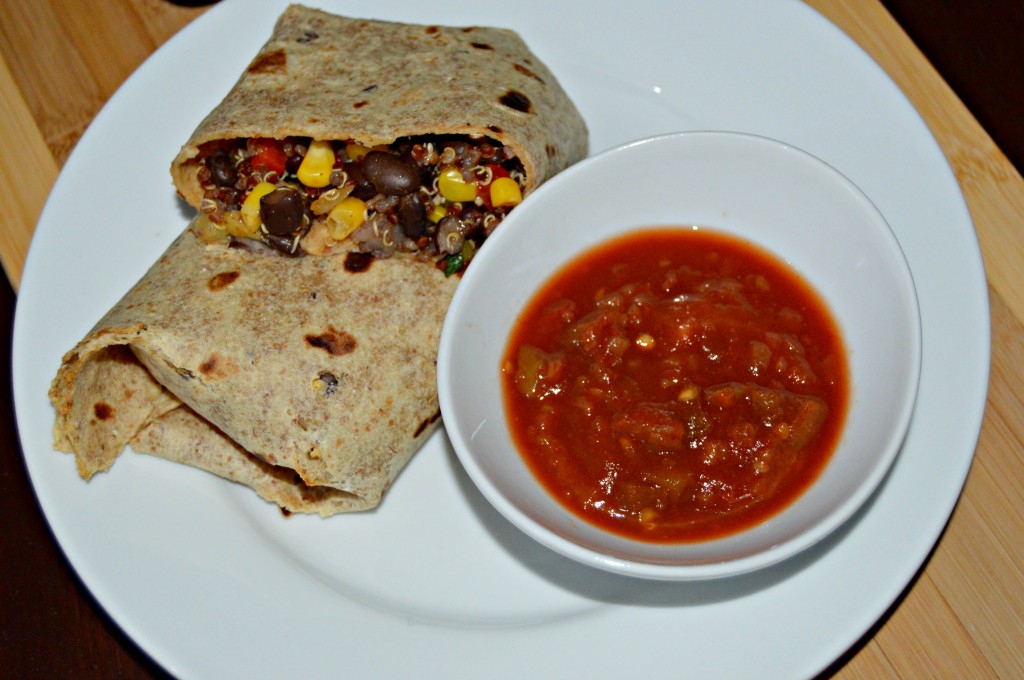 I made up a batch of vegan bean, quinoa, and veggie burritos.  I ate a couple of them for meals with salsa and froze the rest for later.  I am excited to have some quick and easy meals waiting for me in my freezer.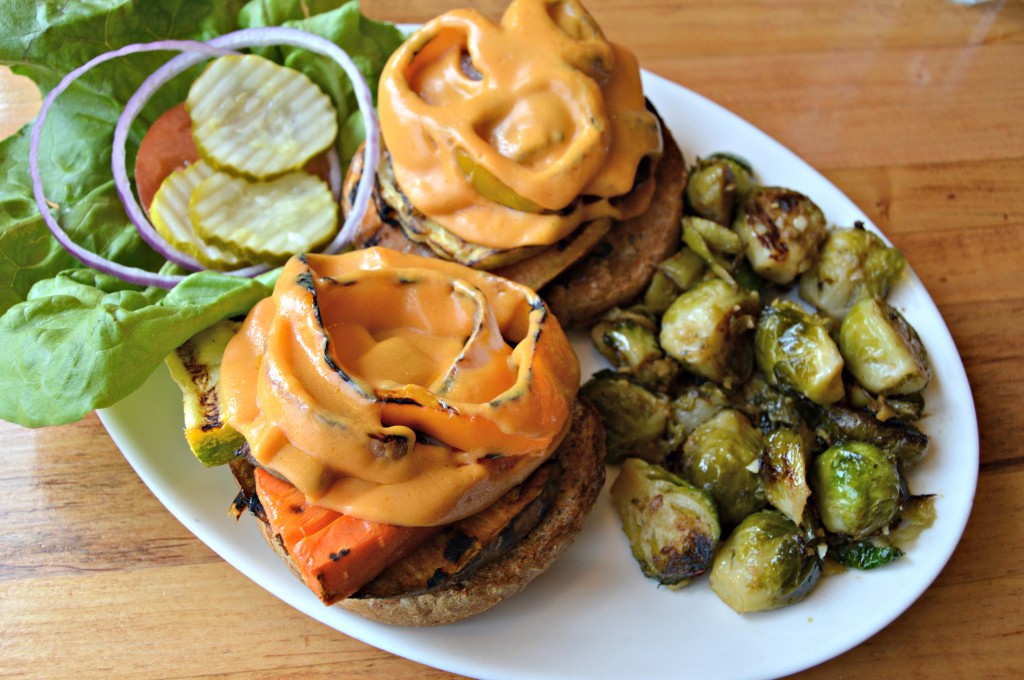 I'm going to finish off this WIAW with a delicious meal that I ate on Saturday.  I ate lunch with Erin and her husband at McFoster's Natural Kind Cafe.  I ordered the Veggie Melt Sandwich (with vegan cheese) and a side of  brussel sprouts.  The brussel sprouts were honestly the best that I had ever eaten.  I need to learn their brussel sprout cooking secrets!
I want to close by mentioning that this is my 500th post here on Clean Eating Veggie Girl!  Crazy, right?  Time sure has flown and in so many good and amazing ways.  Thanks for following along!
Have a great Wednesday, friends!