Happy Wednesday, friends!  How is your week going so far?  Mine has been busy, to say the least!  I work in higher education and August is definitely our biggest month with the Fall term start right around the corner.  I am slightly exhausted and a bit tired of technology at the moment.  It sure is tough to get away from the computer when you are a blogger though, right?  I am hoping to sneak in a couple of computer-less hours this evening.  Until then, let's look at something that make us all happy: delicious vegetarian food!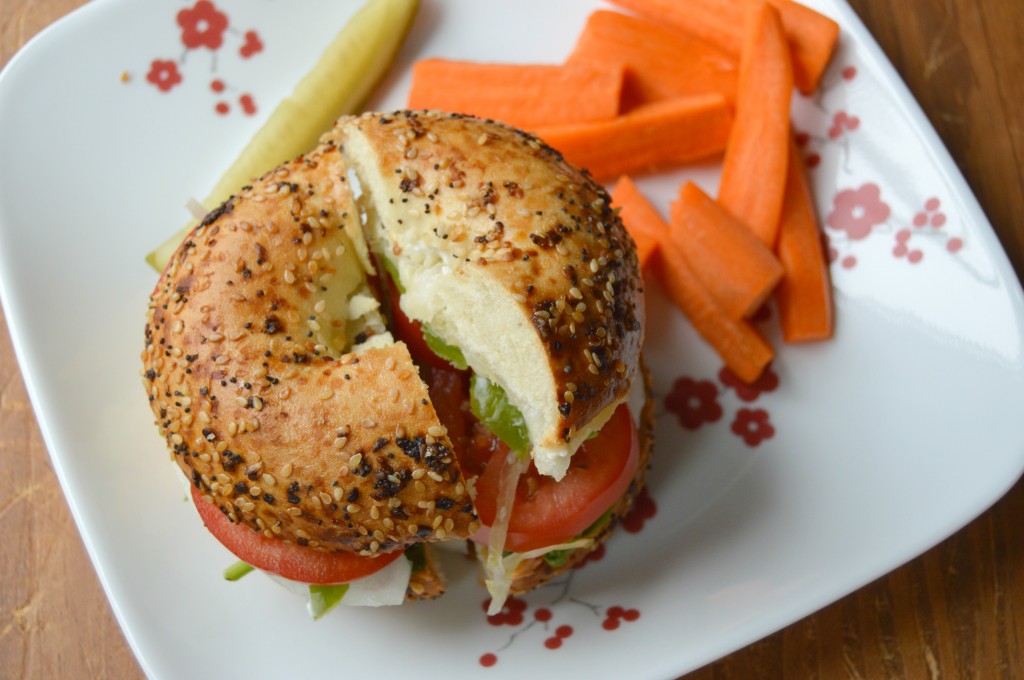 My Everything bagel veggie sandwich happened again while I was at home over the weekend.  This one included humus, Vegenaise, spinach, onions, tomatoes, green peppers, and sauerkraut.  I am telling you, there is nothing better!  I also ate a dill pickle spear and some carrots on the side.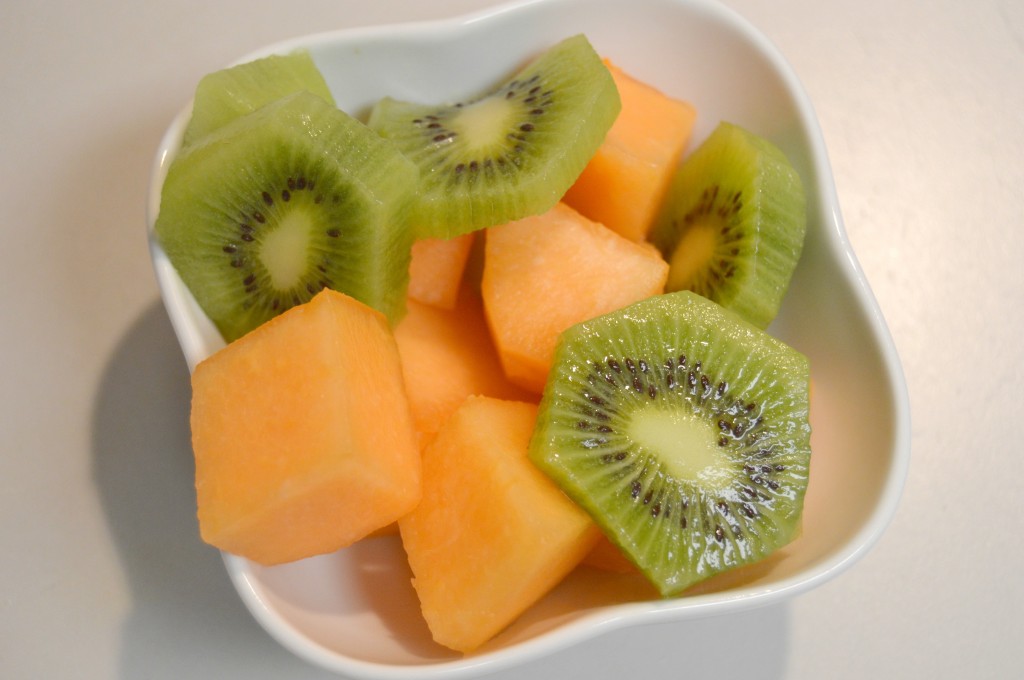 Not only have I been seriously loving on cantaloupe lately, but I snatched up a fruit that I had not eaten in over a year: kiwi!  While it is definitely not one of my top 5 favorite fruits, I really do enjoy kiwi.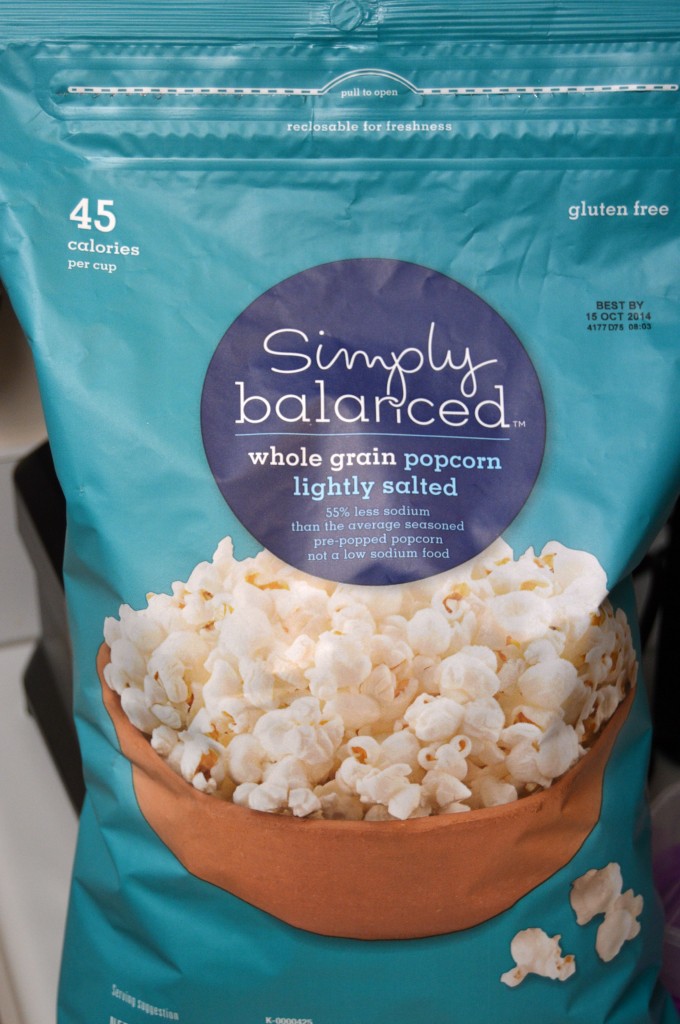 I am starting to think that maybe my blog should turn into a blog about popcorn.  Or maybe I should make it my goal to try every single brand/flavor out there?  Either way, it is definitely known that I am a popcorn lover.  I tried this new-to-me brand from Target a few days ago and really loved it.  The ingredient list is great too!
Tortilla pizzas for one are back and better than ever.  I haven't had a ton of energy for cooking lately, so this has been the perfect solution!  This one had sauce, spinach, tomatoes, green peppers, onions, pineapple, and sauerkraut.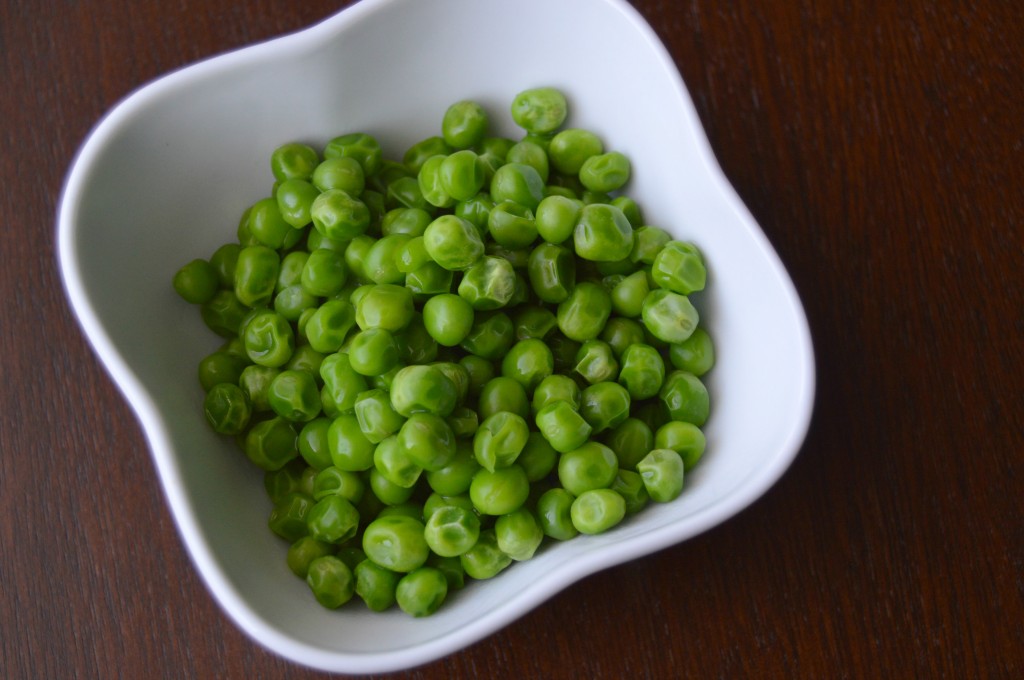 And if that was not enough veggies already, I ate some cooked frozen peas on the side!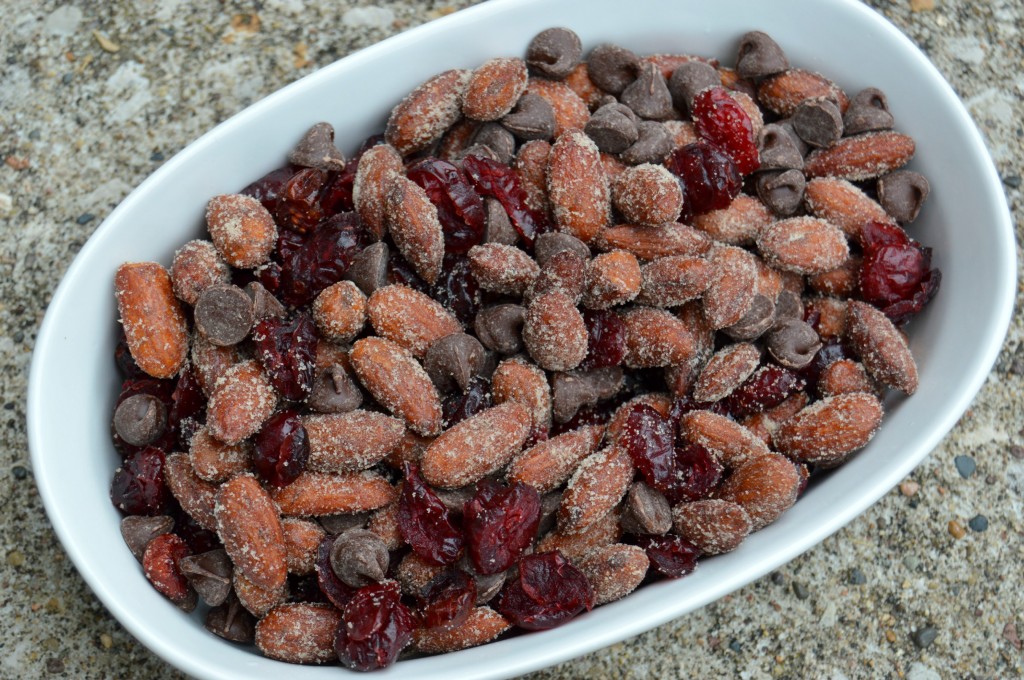 My mom made a special request when I was home last weekend.  She wanted more of the Red, White, and Blue Almond Trail Mix that I made for the Fourth of July.  This time I used the Honey Roasted Vanilla almonds from Blue Diamond.  We loved it!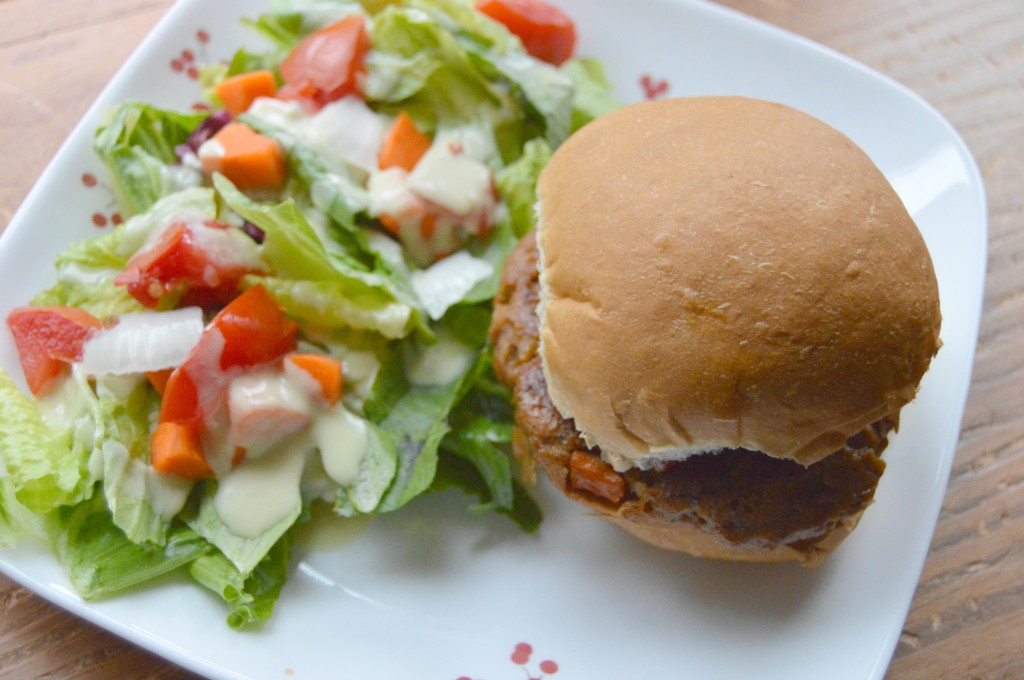 A (vegan) burger night with a side salad.  Sometimes there is just nothing better!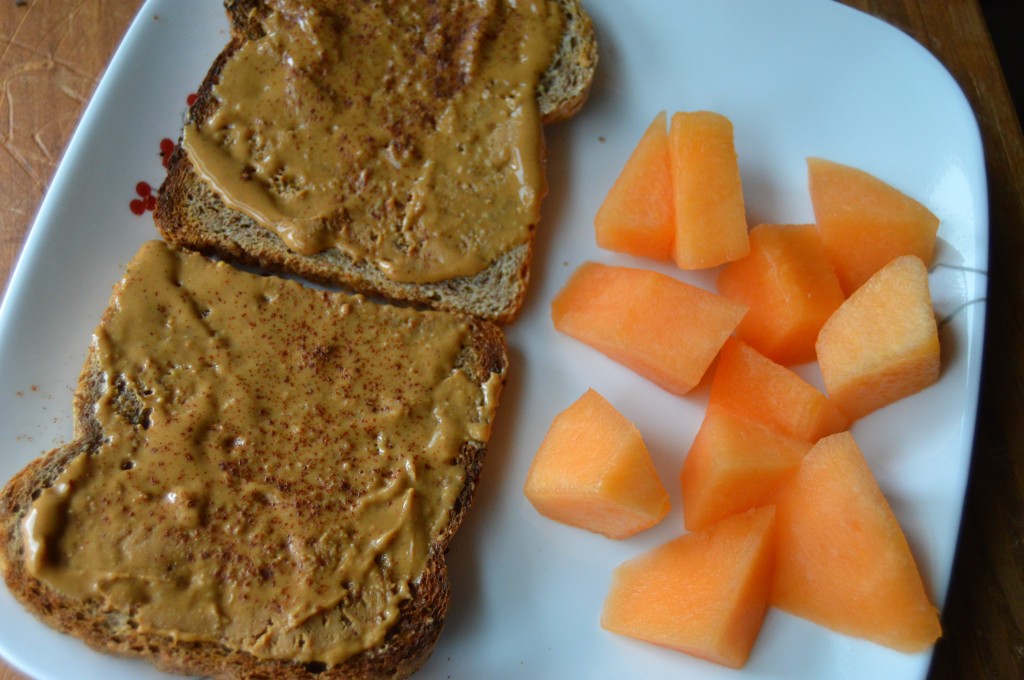 A delicious weekend breakfast: toasted Ezekiel bread topped with peanut butter and cinnamon.  And of course, fresh cantaloupe on the side!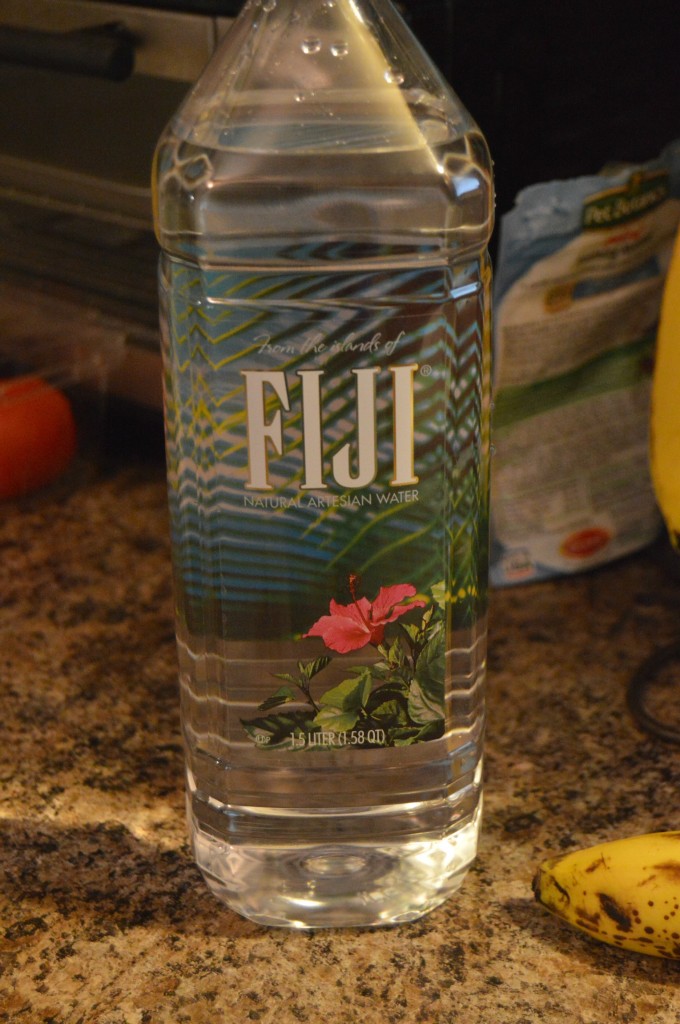 This isn't exactly something that I ate, but I just have to point out my new water drinking strategy.  I buy a new 50 ounce bottle of water each week and try to refill it in an attempt to drink two bottles each day.  So far so good!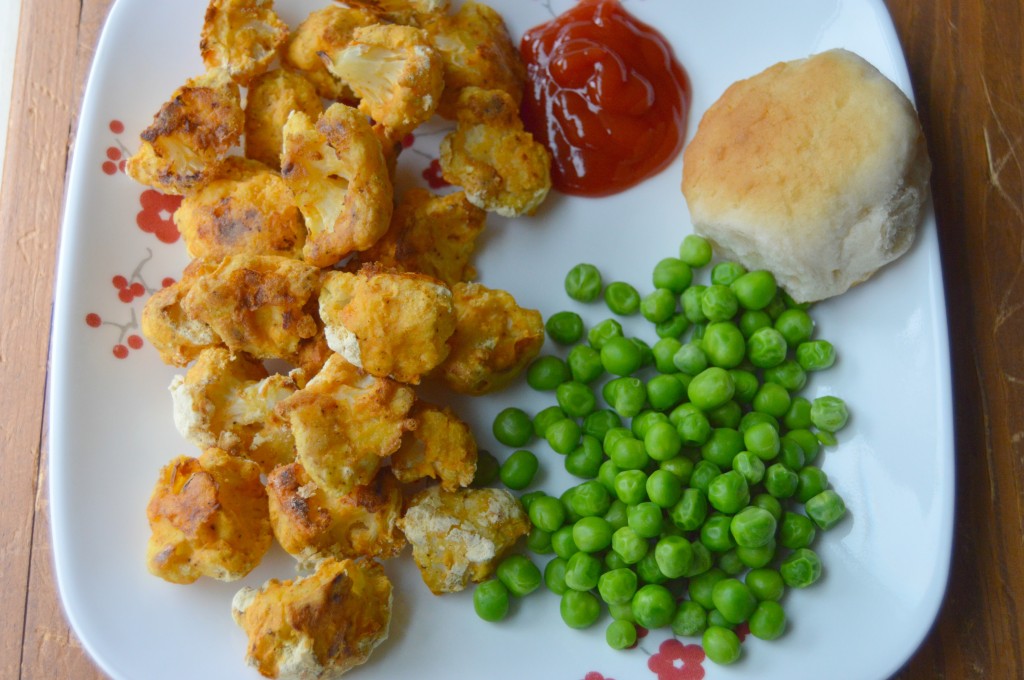 Buffalo cauliflower wings dipped in ketchup and a side of peas.  So good!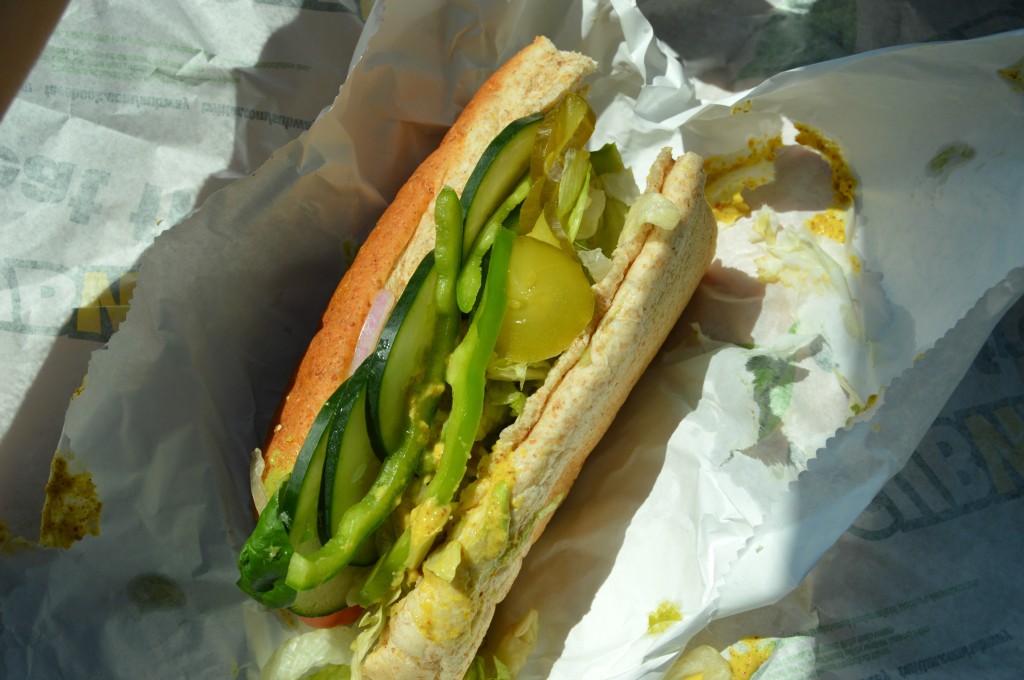 A veggie sub from Subway is the perfect travel food on my five hour drive home!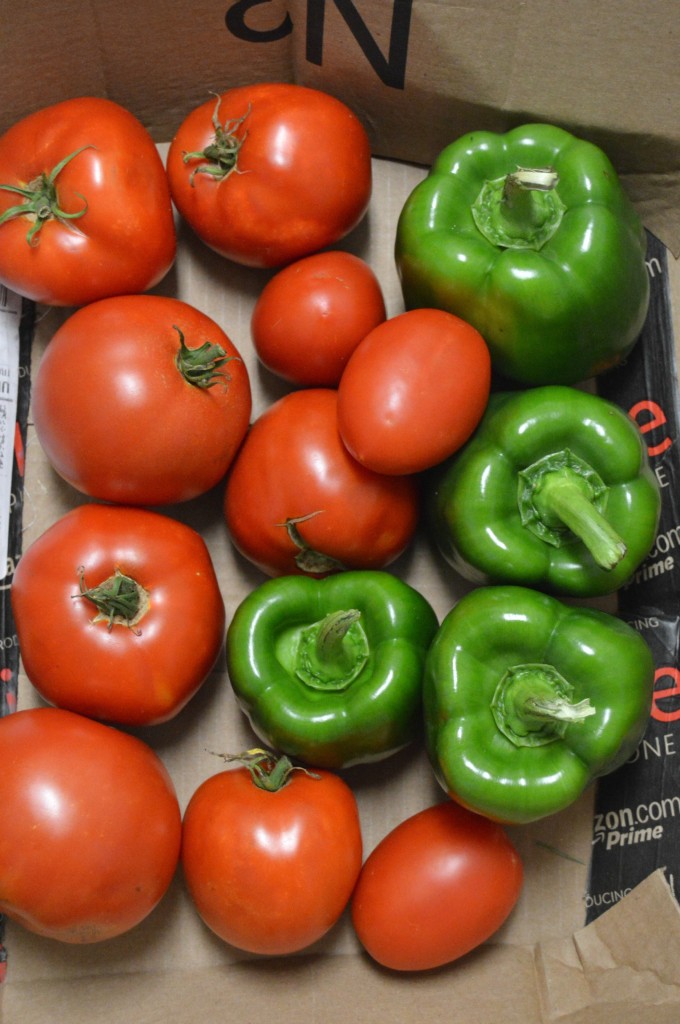 I have also recently been making an attempt to eat myself through all of the green peppers and tomatoes that my dad gave me from his garden.  You can never eat too many, right? 😉  I have the best dad!
I'm linking up with Jenn from Peas and Crayons today for What I Ate Wednesday!