It sounds like you all are enjoying reading about my recent eats as much as I am enjoying sharing them.  So, let's officially say goodbye to the old What I Ate Wednesday style that I used to follow and focus my WIAW posts on my favorite recent eats.  I think it keeps things a tad bit more interesting that way!  I mean, you can only stand to see so many pictures of carrots with hummus and apples with nut butter, right? 😉
What I Ate Wednesday: July 23, 2014 (Recent Eats)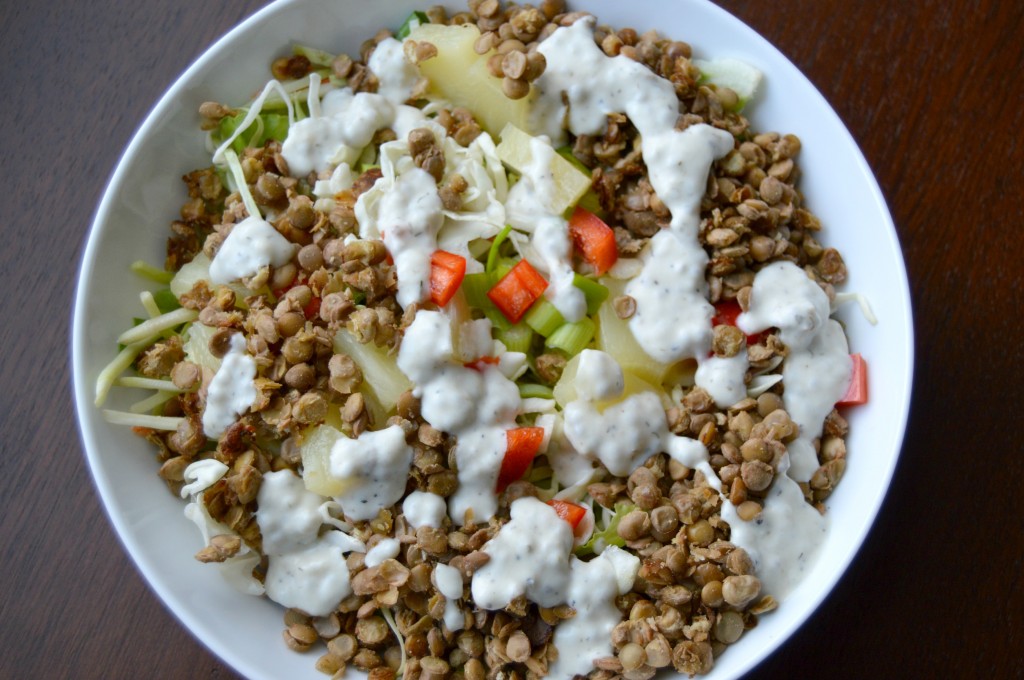 The salad craze continues.  Right now my favorite salad topping is slightly overcooked (in vegetable broth) and cooled lentils.  I have also really been loving adding pineapple to them, too!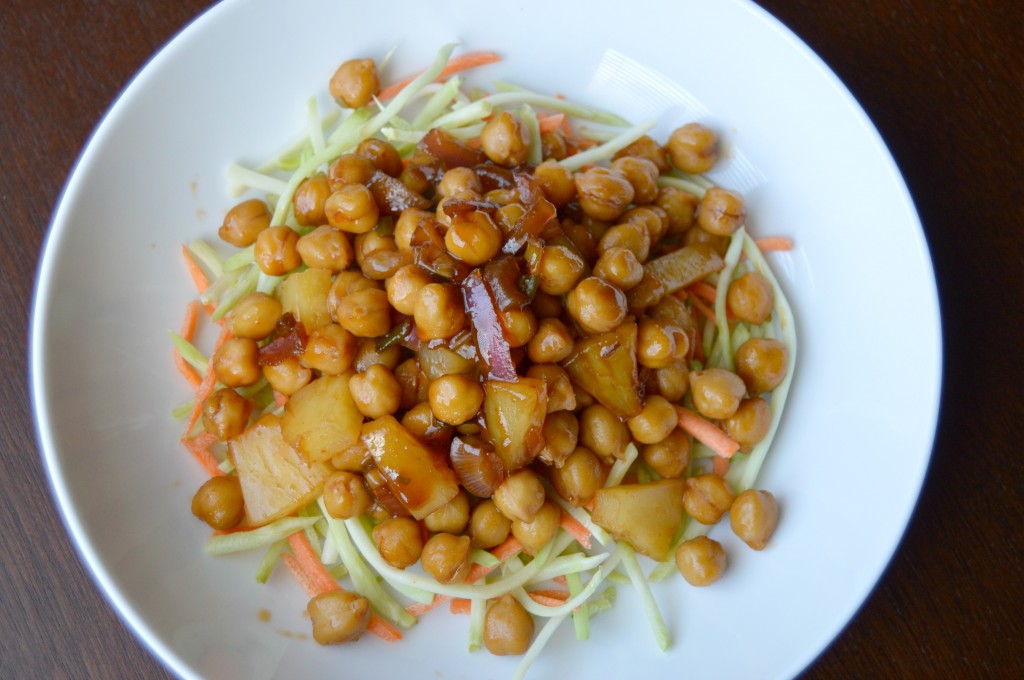 It looks like my other recent food obsession, chickpeas, is still going strong too!  For dinner last week I made The Happy Herbivore's Hawaiian Teriyaki Chickpeas (to which I added pineapple and red and green onions) and served them over broccoli slaw.  It was a bit of a strange combination, but it was truly delicious.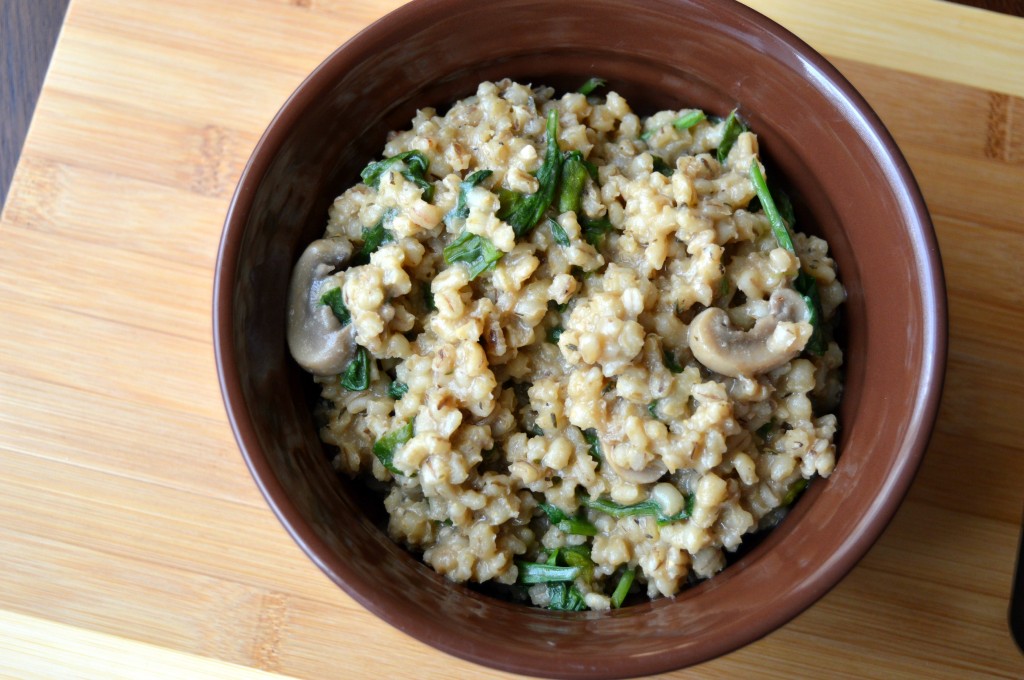 I was on a Happy Herbivore cooking spree apparently because I also made one of my favorite HH recipes: Creamy Mushroom Barley.  If you have yet to cook with barley, you really need to.  It is so good!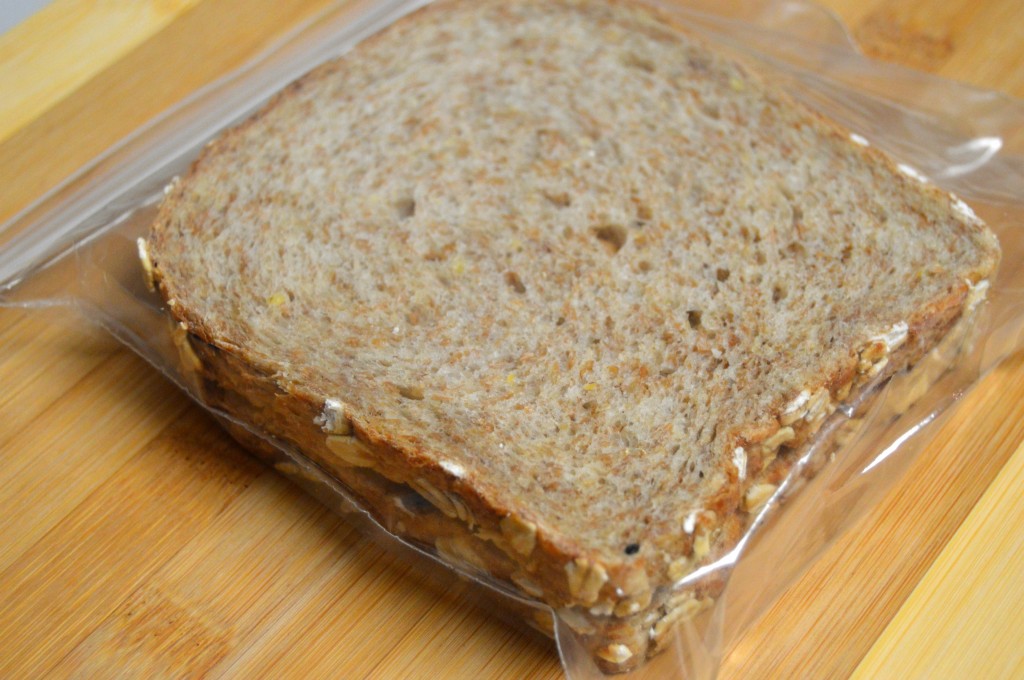 Yes.  This happened.  I was feeling lazy and in need of some comfort food so I packed a peanut butter and jelly sandwich for lunch on Friday at work.  I will never ever get tired of PB & Js and you cannot beat how simple and easy they are to make!  Don't overlook or forget about a good ole PB & J!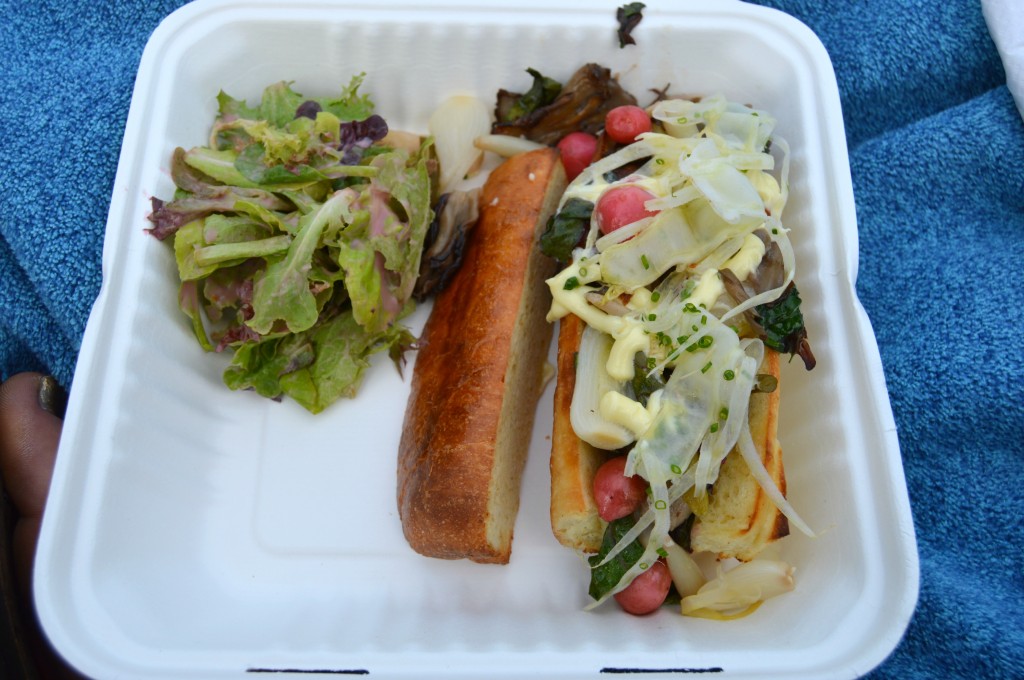 This is probably the tastiest thing that I ate all last week.  I went to Jazz on the Green with Erin and her husband in Midtown Crossing on Thursday night.  Beforehand, I stopped by The Grey Plume to order their veggie sandwich and a side salad to go.  It was SO good.  I also love that their vegetarian sandwich changes each time you go because they always use seasonal veggies.  You better believe I ate every last bite of this.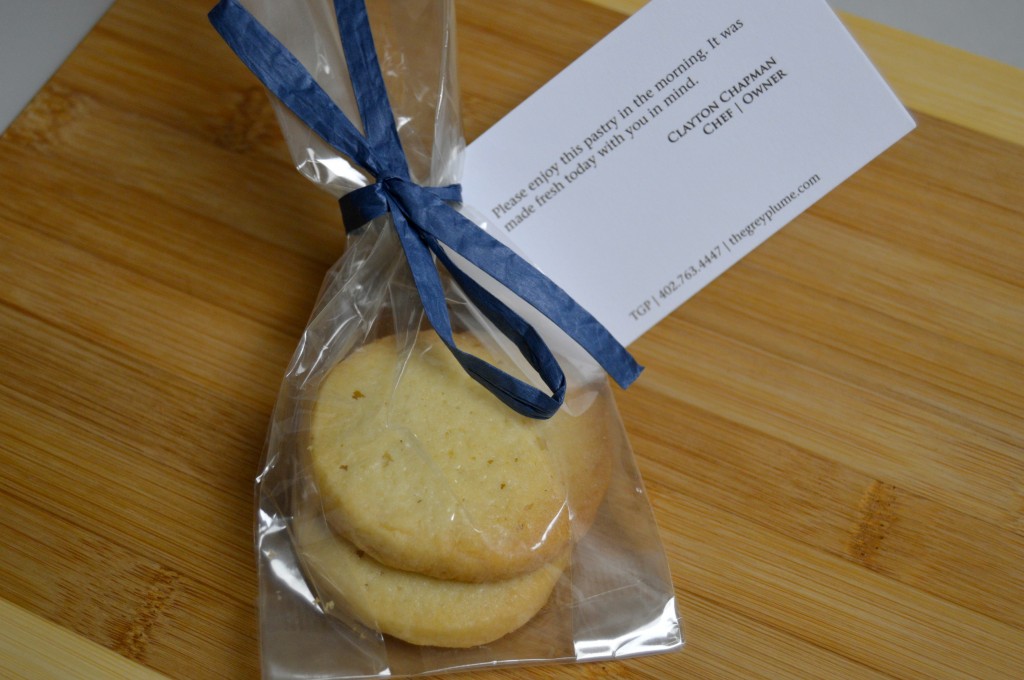 And, of course, I had to finish off that evening with the complimentary cookies that every guest at the restaurant receives as they are walking out the door.  Seriously, is that not the coolest concept ever?  It doesn't hurt that they taste like little bits of buttery goodness.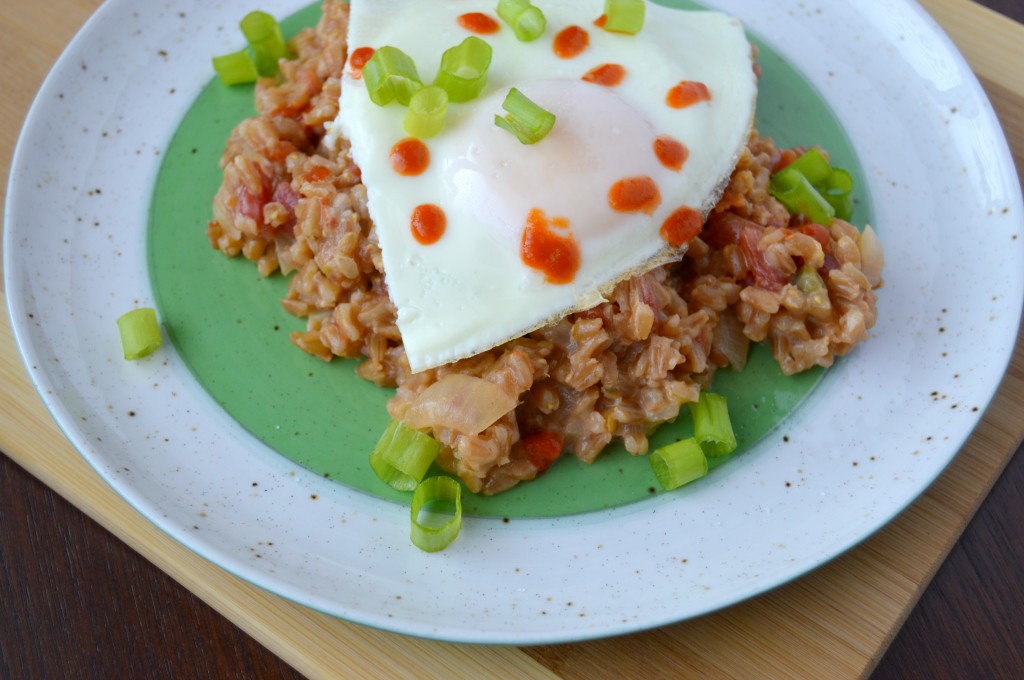 This past weekend I cooked with farro for the first time and made an absolutely delicious savory breakfast.  Weekend breakfasts are the best!  I'll be posting more on this in a future Friday Foodie Favorites post!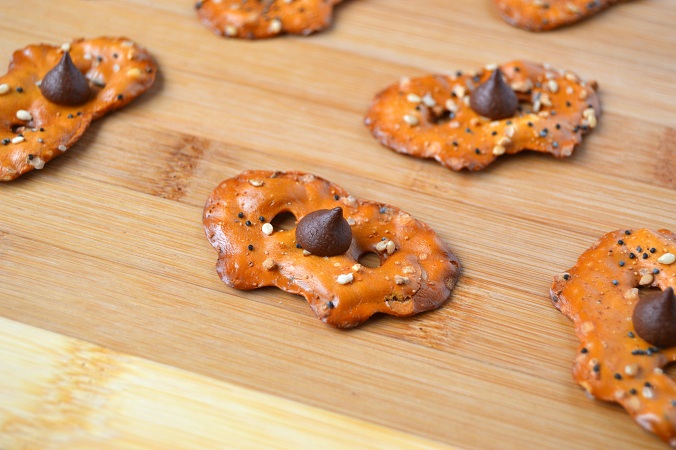 I've been eating a whole 'lotta these babies lately too.  You can never have too much sweet and salty goodness, can you?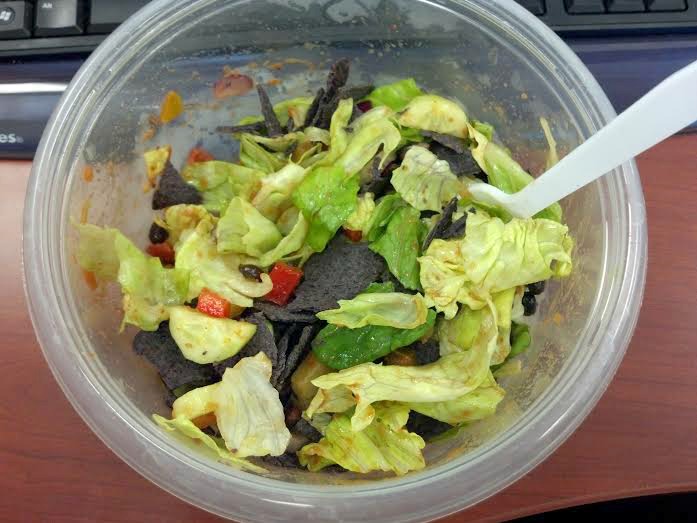 So this definitely isn't one of my prettier recent eats… but it sure tasted good!  I brought all of the necessary ingredients for a taco salad for lunch at work.  In the mix: lettuce, onions, red peppers, black beans, pineapple (random), cucumber (another random), blue corn tortilla chips, and salsa.  It was awesome and super easy to throw together.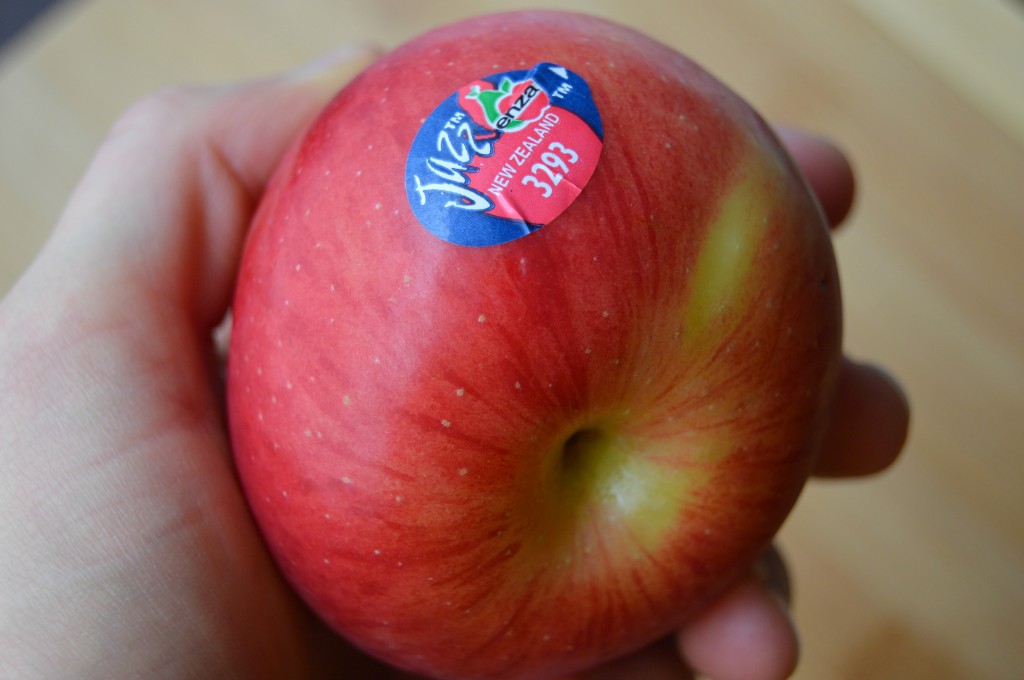 And despite what I said above, I decided it just wouldn't be a WIAW post without an apple!  If you have not tried the Jazz apples yet, you really need to.  I found them at Trader Joe's and I LOVE them!
Have a great Wednesday filled with lots of tasty eats and treats!