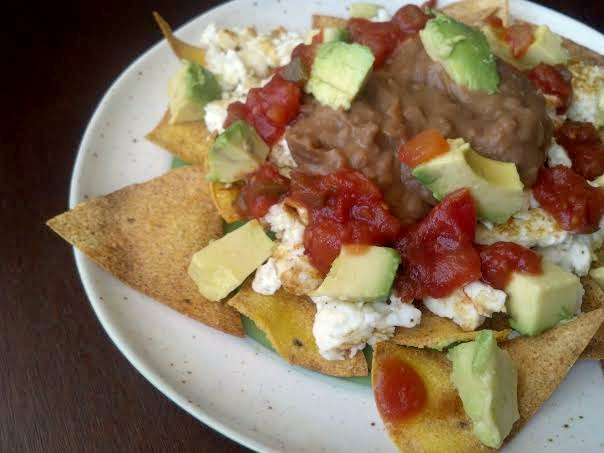 Nachos for breakfast?  Oh yes.  I went there.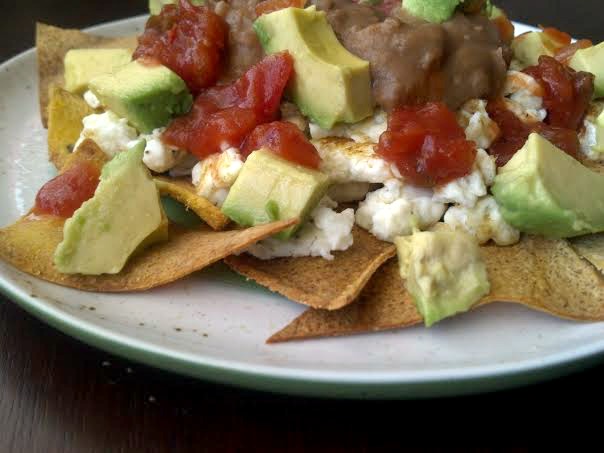 Several months ago I shared a recipe with you for sweet breakfast nachos.  Sweet is good.  Sweet and savory is good.  But this time, these are all about the savory.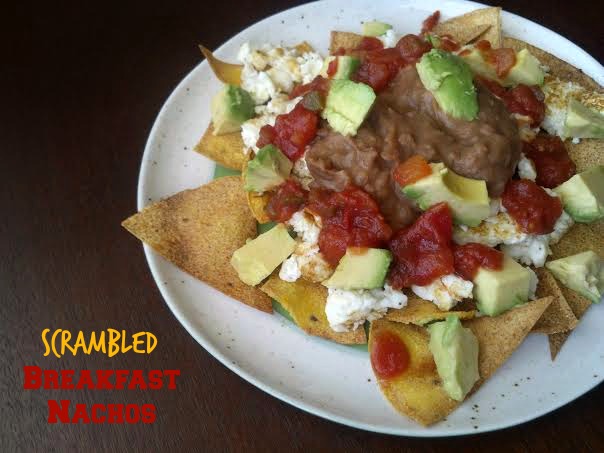 Scrambled Breakfast Nachos
Serves 1
Ingredients
olive oil cooking spray
2 corn tortillas
fine sea salt
1 egg + 2 eggwhites OR 4 eggwhites
hot sauce (I used green jalapeno Tabasco sauce)
black pepper
1/2 cup vegetarian refried beans
half a ripe avocado, chopped
salsa
Directions
1. Preheat oven to 350 degrees F.  Line a baking sheet with foil or parchment paper and spray it with cooking spray.
2. Cut each tortilla into 6 to 8 "chips," depending on how big you want them to be.  Place the chips onto the baking sheet.  Spray them generously with the cooking spray and sprinkle with sea salt.  Bake the chips for approximately 8 to 10 minutes, or until golden brown and crispy.  Watch them carefully to ensure that they do not burn.
3. While the chips are baking, beat the eggs, hot sauce, and pepper together and scramble over medium heat.
4. While the eggs are cooking, heat the refried beans on the stovetop or in the microwave.
5. Once the chips, eggs, and beans are prepared, assemble the nachos in the following order: chips, eggs, refried beans, avocado, salsa, and any additional toppings that you desire.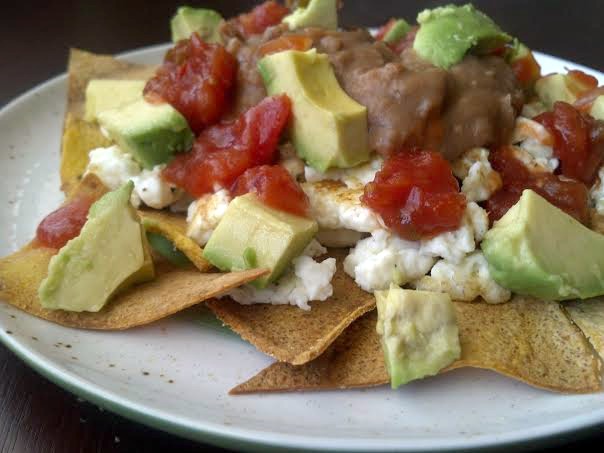 There are some foods that I could eat for every single meal.  Breakfast.  Lunch.  Dinner.  Snack.  You name the time and I will eat it.  Pizza is definitely one of those foods.  And now, nachos are too!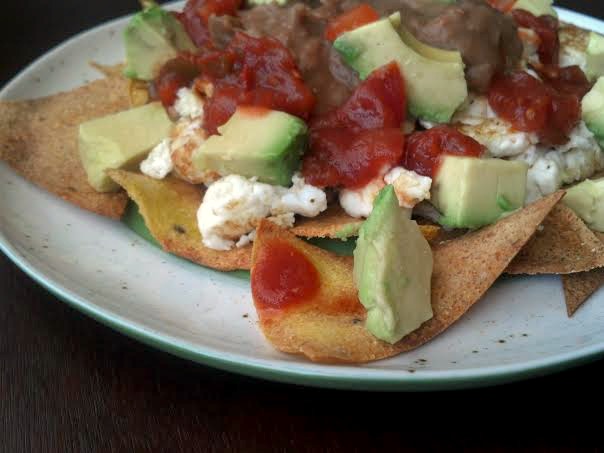 Sure, you could go really easy and buy store-bought chips.  But in all honesty, once you make your own tortilla chips you will not go back.  They are super simple and easy to make, and you control everything that goes into making them.  You cannot beat that!  Feel free to go wild with the topping choices on these babies, too.  I think avocado is a must, but adding peppers, tomatoes, and/or olives would be great additions too!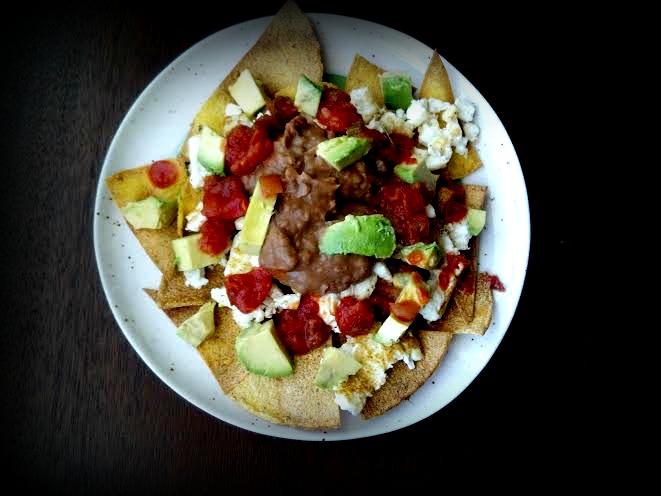 And a little PicMonkey fun for you 🙂
Which "nontraditional" breakfast foods do you love?