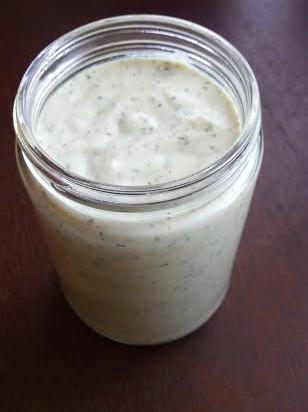 Since becoming a vegetarian who follows a mostly plant-based diet, I have really missed ranch dressing.  I have found many other great vegan dressings to top my salads with, but my salads have just not been quite the same…until now.
I made a vegan dill and ranch dressing, and I made it with tofu.  Yes, tofu.  And it tastes good!  I'm telling you, I am going to prove to you that tofu is not only versatile but delicious ;).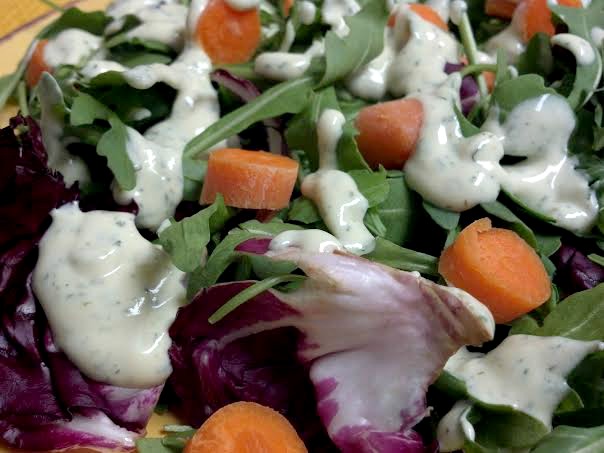 It does not look like tofu, does it?  No.  It looks like ranch dressing.  And, my friends, it tastes like it!  I call this a Vegan Dill and Ranch Dressing because it definitely has a strong dill taste to it.  What can I say, I love it!  If you want less of a dill taste, I recommend using half of the amount of dill that the recipe calls for and then adding more to taste.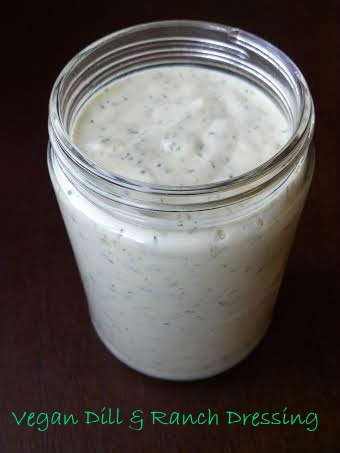 Vegan Dill and Ranch Dressing
Makes approximately 1 1/2 cups
Ingredients
12 oz silken tofu
1/4 cup + 1 TB unsweetened almond milk*
1 tsp lemon juice
1 TB apple cider vinegar
1 TB "no chicken" Better Than Bouillon soup base
2 TB vegan mayonnaise**
1/2 TB dried dill
1 tsp dried parsley
1 tsp dried chives
1/2 tsp garlic powder
1/2 tsp onion powder
*You can use less milk to make this more of a "dip" than a dressing, should you prefer.
**I used the Nasoya brand: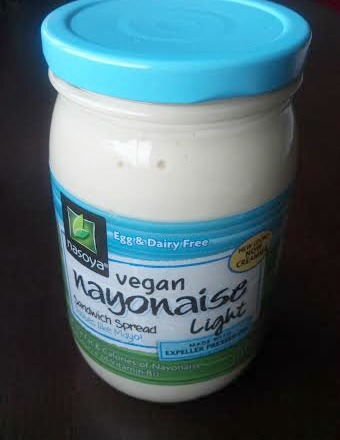 Directions
1. Place all ingredients into a food processor or a high-speed blender (like a Vitamix or Ninja).
2. Process the ingredients for approximately 30 to 60 seconds, stopping to scrape the sides, or until smooth.
3. Taste and adjust the seasonings to your liking.
4. Store the dressing in an air-tight container in the refrigerator.  This should last a couple of weeks in the refrigerator, though mine was gone in less than a week!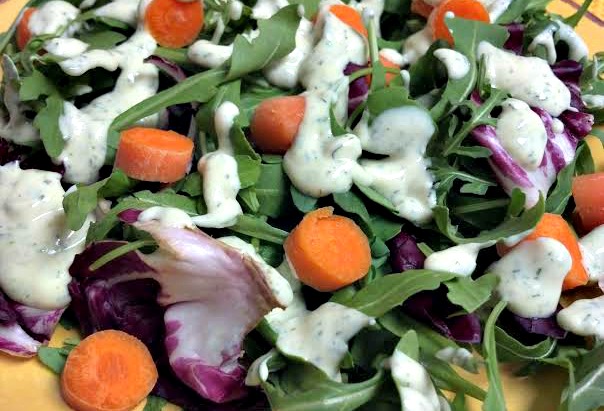 Since adopting a mostly plant-based diet, I never thought that I would be able to eat (let alone make) a vegan salad dressing that tasted as good as the ranch dressings that I was used to eating.  Luckily, I surprise myself every once in awhile when I am in the kitchen.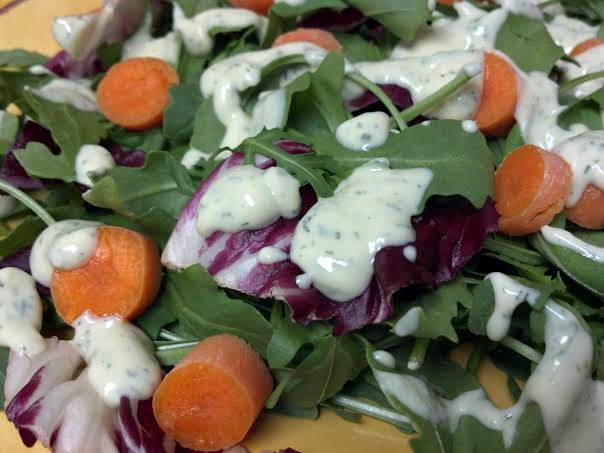 This dressing is proof that vegan salad dressings can and are healthy, creamy, and delicious.
Disclaimer: I was provided with free product from Nasoya, but I was not compensated for my time.  All opinions are my own.